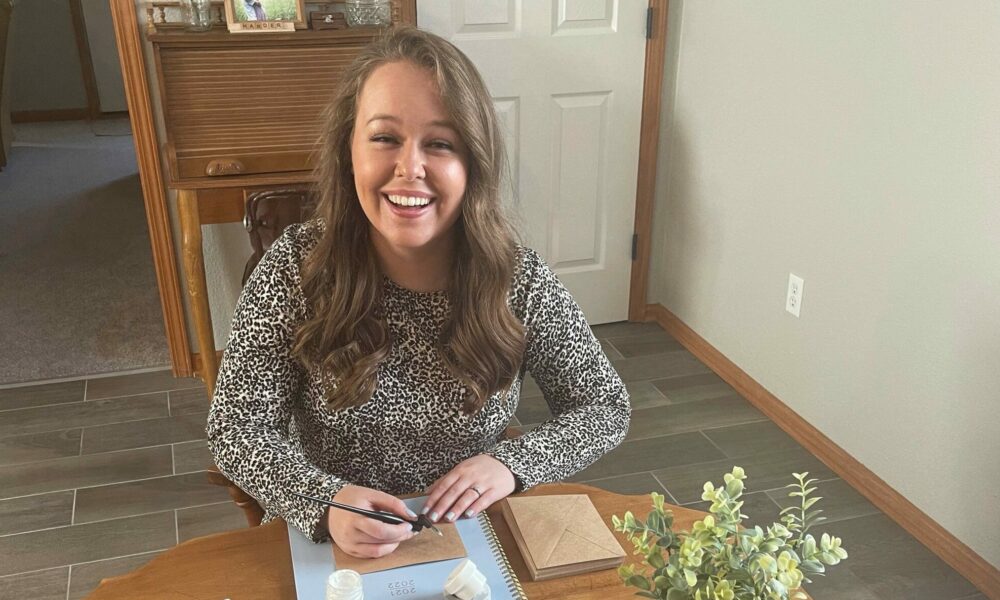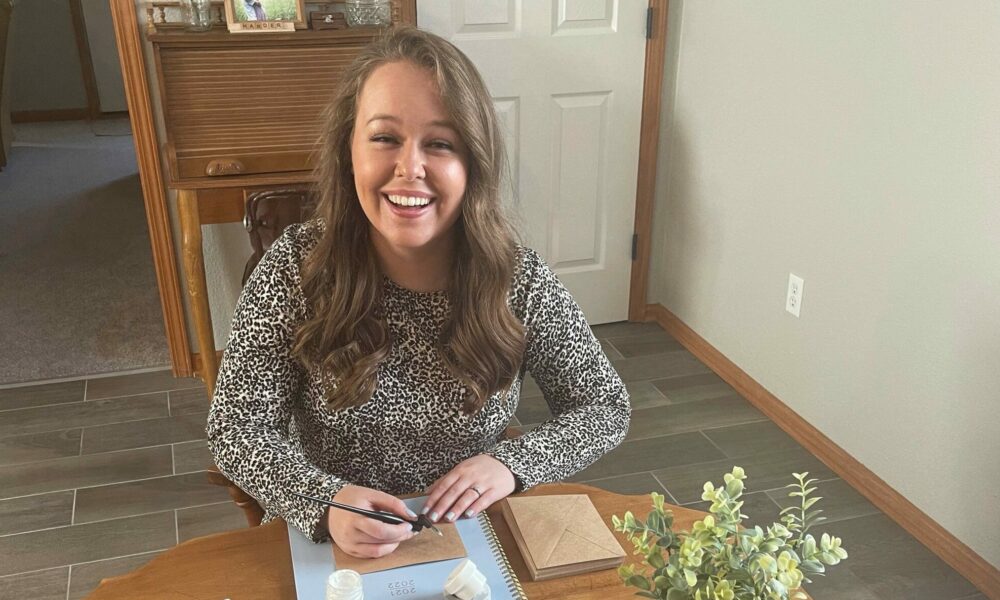 Today we'd like to introduce you to Katelyn Maude Harder.
Hi Katelyn Maude, please kick things off for us with an introduction to yourself and your story.
I'm 25, and I grew up in a small town called Mountainburg, Arkansas. I never had a distinct idea of what I wanted to do when I grew up—all I knew is that I wanted to love my job. My parents promoted my creativity from the start, and they say I was drawing and painting at the age of one. Mom kept the paints and brushes in the bottom cabinet so I could reach them whenever I wanted. I don't remember ever getting in trouble for making a mess, and that's one way I know my creativity was never stifled.
In elementary school, I was the kid that was always drawing all over anything I could find. I would doodle in all my margins and beg my mom for extra packs of pencils at the beginning of each school year because I knew I'd burn through the first pack before Christmas. The day we learned to write in cursive changed my life. I practiced and practiced and even remember asking my teacher for extra handouts to practice at home. I was that obsessed. Some of the kids in my class even made fun of me, calling me a weirdo for practicing so much. But I didn't let that stop me. It got to a point where my peers would request that I write their names on little paper bookmarks I would fold and cut, usually cursive for the girls and block letters for the boys, and for classmates who couldn't decide, a combination of the two–I had a font for everyone. Even my teachers took notice of how crisp my handwritten notes looked, and the feeling I got when others would gush over my handwriting was addicting to me. And so began my love for hand-lettering and the joy I could bring to others just by creating.
Sitting through a sermon? I was ready to doodle every word that stood out to me on the back of the pamphlet. Signs needed for the football team to run through? During cheer practice, cans of spray paint were handed to me to create something cool-looking, and I gladly obliged. Time to head to dad's house for the weekend? Let me pack my notepad and pens. "Someone needs to write this down!" "Katelyn! You're up!"
Fast forward to October 2017: I was a senior at Graceland University and still unsure of what I wanted to do with my life. I was on the fast track to becoming a high school English teacher, but something made me feel like it just wasn't for me. All I knew was that I wanted to genuinely love my job and that I wanted to spread joy through it somehow. (Not exactly the easiest boxes to check while you're trying to find a profession.) Out of the blue one night, I decided to use my middle name and start an Instagram account called "Letters by Maude" where I posted prices for lettered items and art as a side hustle. From then on, I had one or two projects going on at all times making custom orders for friends and family. I charged little to nothing and only made sure I had the cost of supplies covered by my pricing. Some orders I even did for free. At that point, I still intended on trying out the teaching thing.
In 2018, I went from graduating college to getting married to my husband, Cameron, to moving to Texas for his new job all within three months. For almost two years, we lived just outside of Dallas. I was a substitute teacher and worked at a clothing boutique in Frisco where the owners were kind enough to let me sell some of my lettered goods in their shop. The feeling I got when I would sell one of my items was pure delight. Customers would ask for my business cards (I had none), and I even received some custom orders by answering those asking who the art was by. Almost everyone tipped me because I "didn't charge near enough what my work was worth" as one client put it. It was then and there that the seed was planted for me to turn my side hustle into a business. However, I still felt like I would be taking too much of a risk. Without going into too much detail of the internal struggle I had, it bothered me that others might think I "gave up" on what I originally went to school to do.
In March 2020, we made another move for Cam's job at the start of the pandemic to a little town just outside of Kansas City, Missouri. I looked for work for a few months while still doing orders on the side for Letters by Maude. With barely any experience but a convincing portfolio of art, a lovely woman by the name of Candace Haltom hired me as the logo artist for her local company that specializes in supporting up-and-coming entrepreneurs. From the start, she encouraged me to focus on building up Letters by Maude and actually wanted me to get to the point where I had to quit my job at her company to pursue running my own business full time. Her support along with my husband cheering me on was pivotal to me making my business legitimate, and Letters by Maude officially launched in the Fall of 2020.
Since then, I have worked with numerous clients to meet my goal of spreading joy through lettered goods. I'm mostly known for my custom wedding signage and my digital portraits. By February of 2021, I had already made more of a profit than I did in 2020. March arrived, and I had so many orders that I struggled to keep up with the demand. This led me to quit my job as a logo artist and pursue running my business full time. Though I have plenty of room to grow, learn, and improve as an artist and business owner, I am proud of where I'm at in such a short amount of time and proud of myself for finally taking a leap of faith.
Something I've learned in this business is the importance of community. I look back to my friends in school who complimented my work from a young age to my teachers who taught me handwriting, to my family always giving me the room I needed to be creative and asking me to draw for them, to the boutique owners who let me sell a handful of items in their store, to my clients who build me up and pay me what they confirm my work is worth, to my old boss and friend Candace who gave me the confidence to start my own business. I look now to my husband who is my biggest cheerleader, to my family who continues to hype me up, and to my group of KC wedding vendor friends who are always sending clients my way. I wouldn't have had the courage and Letters by Maude wouldn't exist if it weren't for those that God has placed in my life to encourage me and support me along the way. It takes a village to empower a young artist, let me tell you.
With all that being said, it's still hard to believe that I get to wake up every day to do a job I absolutely adore. On the days when being a small business owner can be tough, I remind myself of how much time and work I've put in to get to this moment. Creating art for others is a privilege, and getting paid for it is a blessing. I hope to only improve my skills and increase the services I offer so that I can continue to bring joy to my clients for years to come.
Alright, so let's dig a little deeper into the story – has it been an easy path overall and if not, what were the challenges you've had to overcome?
It wasn't easy getting here. It has taken years of practice to develop the skills I have now and to also develop my own style. I still have so much room to grow and skills to learn. I can be very hard on myself if something I make isn't exactly how I envisioned it. Imposter syndrome is real, and I am my own worst critic. Some days I do feel inadequate, but that's just part of it. To be able to sell things you paint/letter by hand, you have to have a lot of grace with yourself. I think part of the beauty of this type of work is that I can continue to improve.
It also took a lot of courage for me to switch my path from becoming a teacher to deciding to own my own business. I was worried a little too much about what others would think. I felt like everyone would look at me like I gave up on what I went to school for. With teaching, I knew I would enjoy being in the classroom with my students and working with them and that I would also be getting a steady paycheck. I never took an art class in college because I was told I'd never be able to make money selling art. Teaching was the "safe" option in my head. I was partially embarrassed to even be considering being my own boss because I was too focused on what everyone else expected of me. It was definitely an internal struggle for a while after I graduated college. I'm so glad I decided to have faith in myself. There are days where it's really hard, but it's worth it to me because I get to create every day and have the freedom to make my own decisions for my business.
Thanks for sharing that. So, maybe next you can tell us a bit more about your work?
My tag line has always been Letters by Maude: "Spreading joy through lettered goods", so that's what I do. Most of my orders are for hand-lettered items, wedding signage, portraits, and custom orders. I also dabble in enneagram graphics from time to time.
What sets me apart from others is probably my willingness to make something unique to my clients. I want them to love what I create, and part of my end of the deal is bringing what they want to life through my art.
Alright so before we go can you talk to us a bit about how people can work with you, collaborate with you or support you?
I'm active on socials, so a message or email will do! You can support me for free just by interacting with my social media content, whether that's following, liking, commenting, sharing, or sending a friend/family member in my direction!
Pricing:
Hand-painted Leather/Jean Jackets | Starting at $100
Hand-painted Welcome Acrylic Signs | Starting at $100
Hand-lettered Vows | Starting at $35
Hand-lettered Geometric Placecards | $4.75/piece
Hand-painted Portraits | Starting at $45
Contact Info: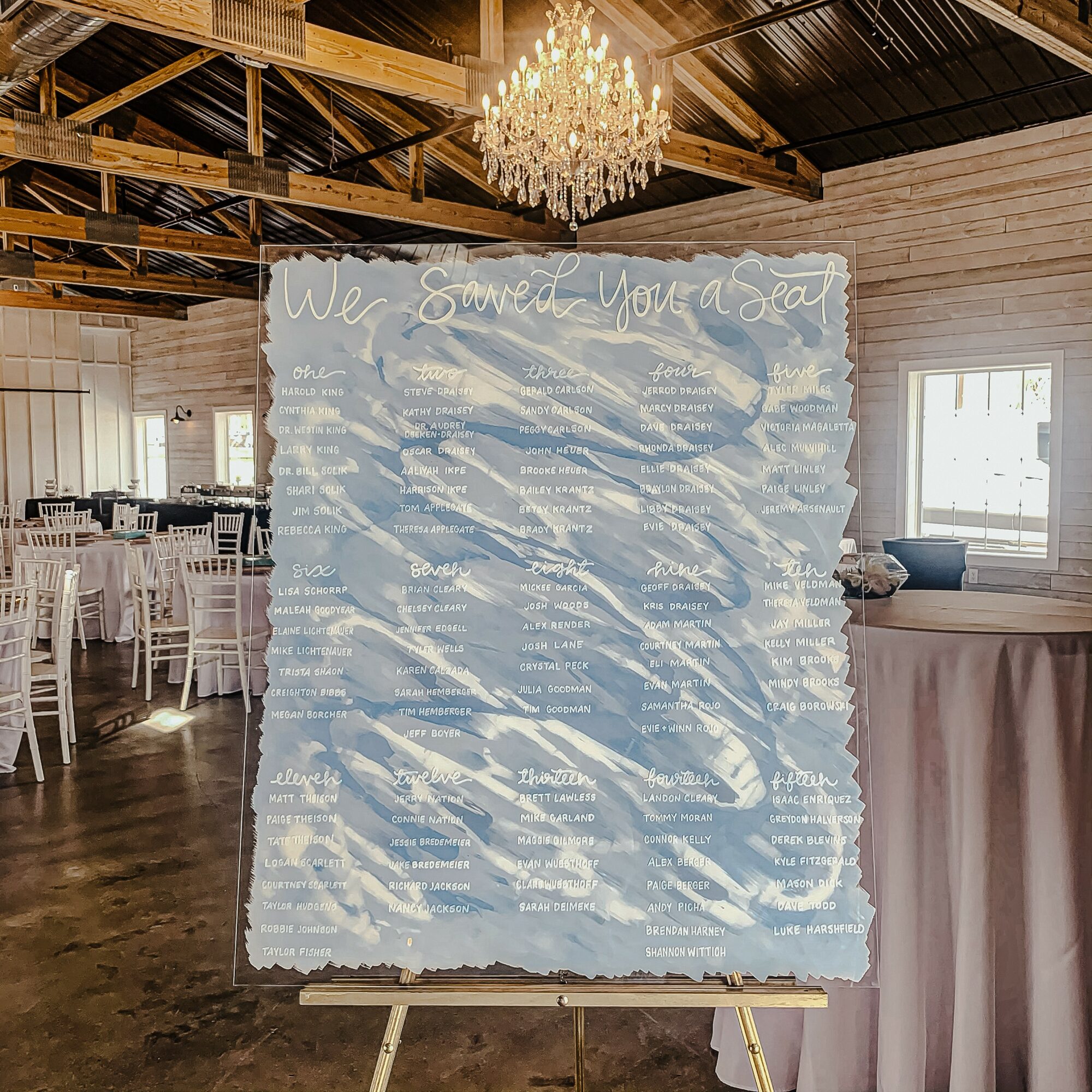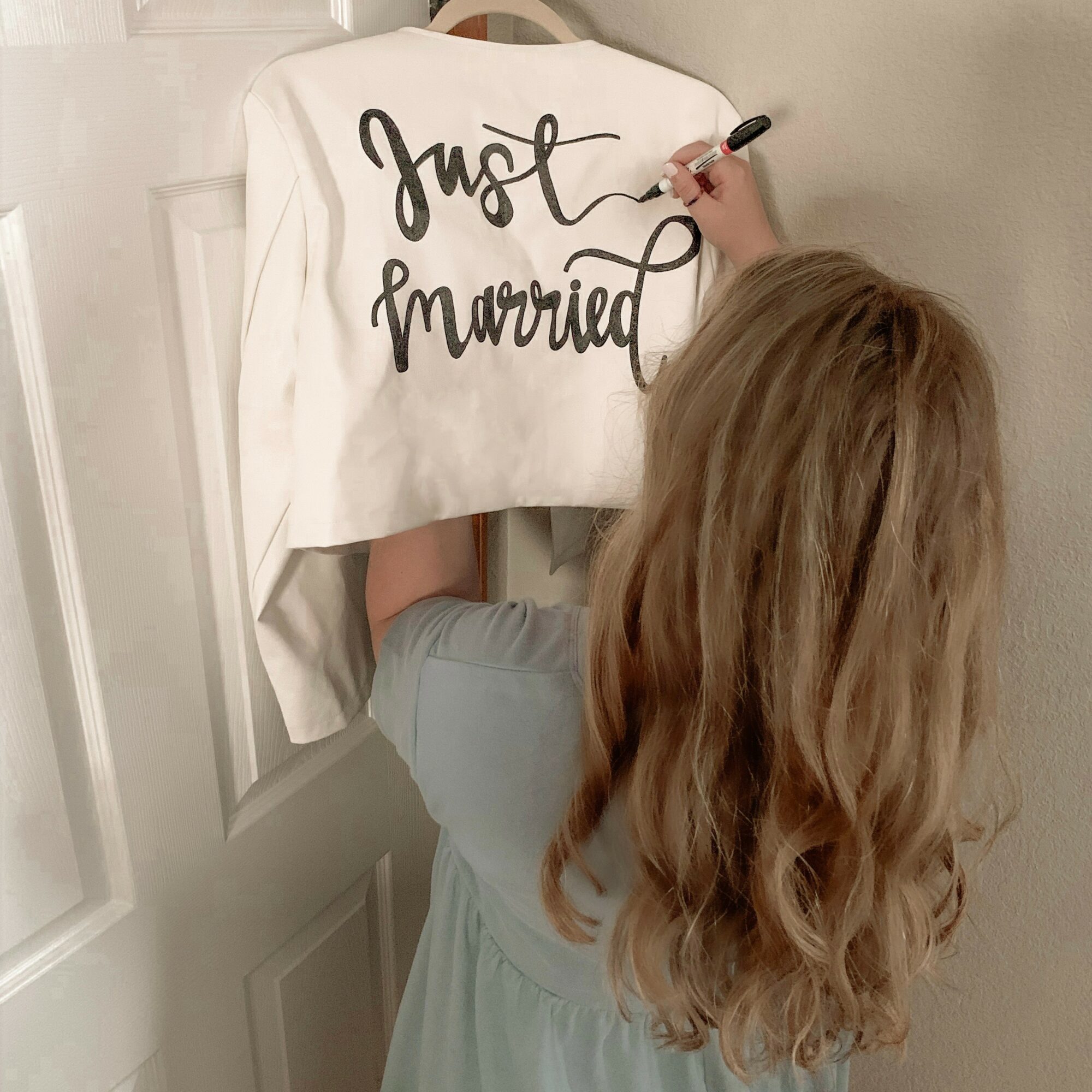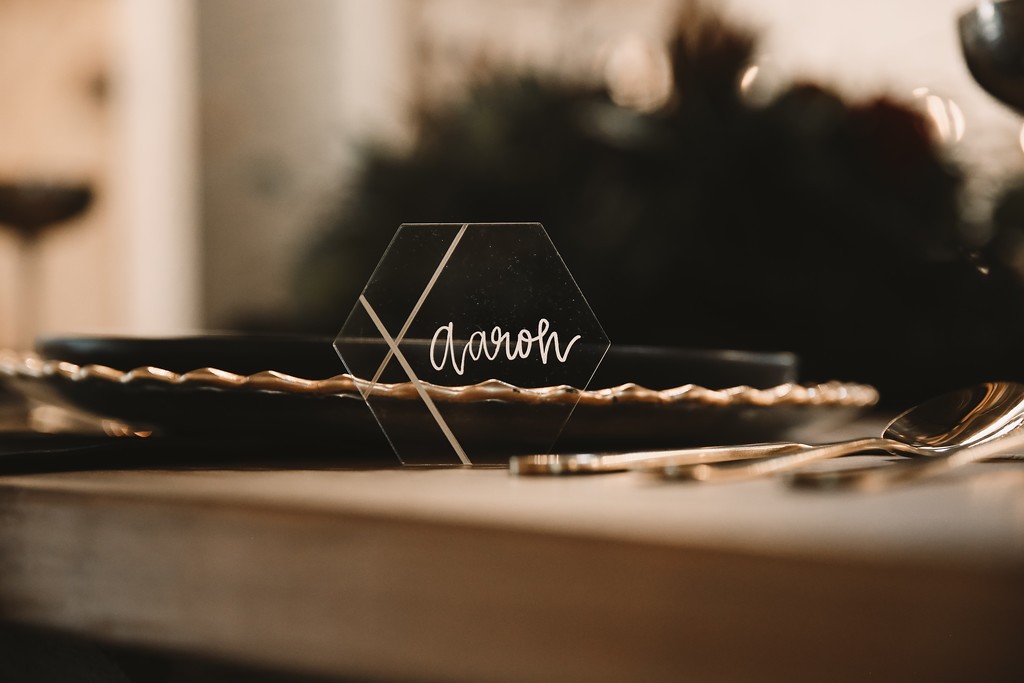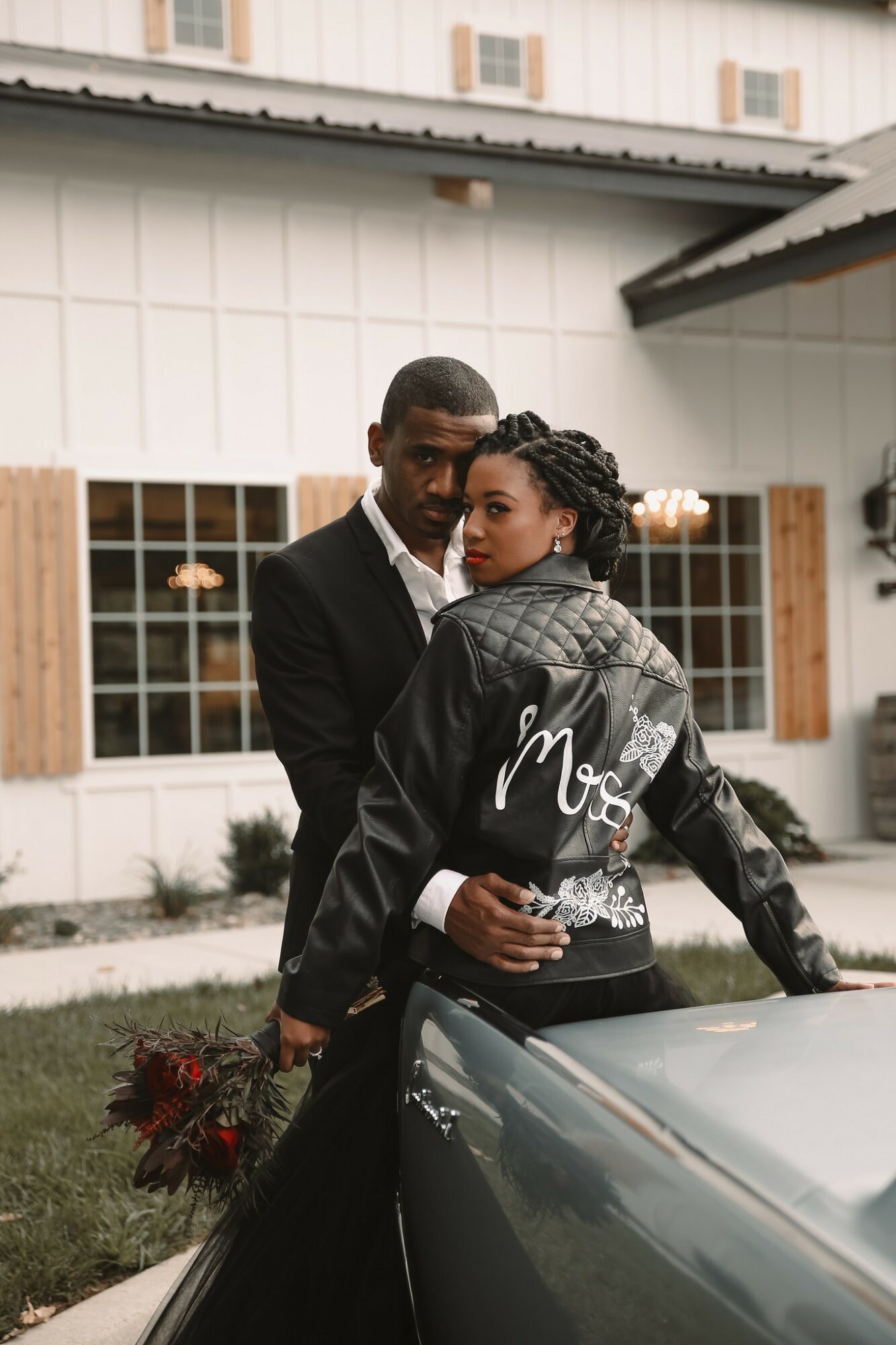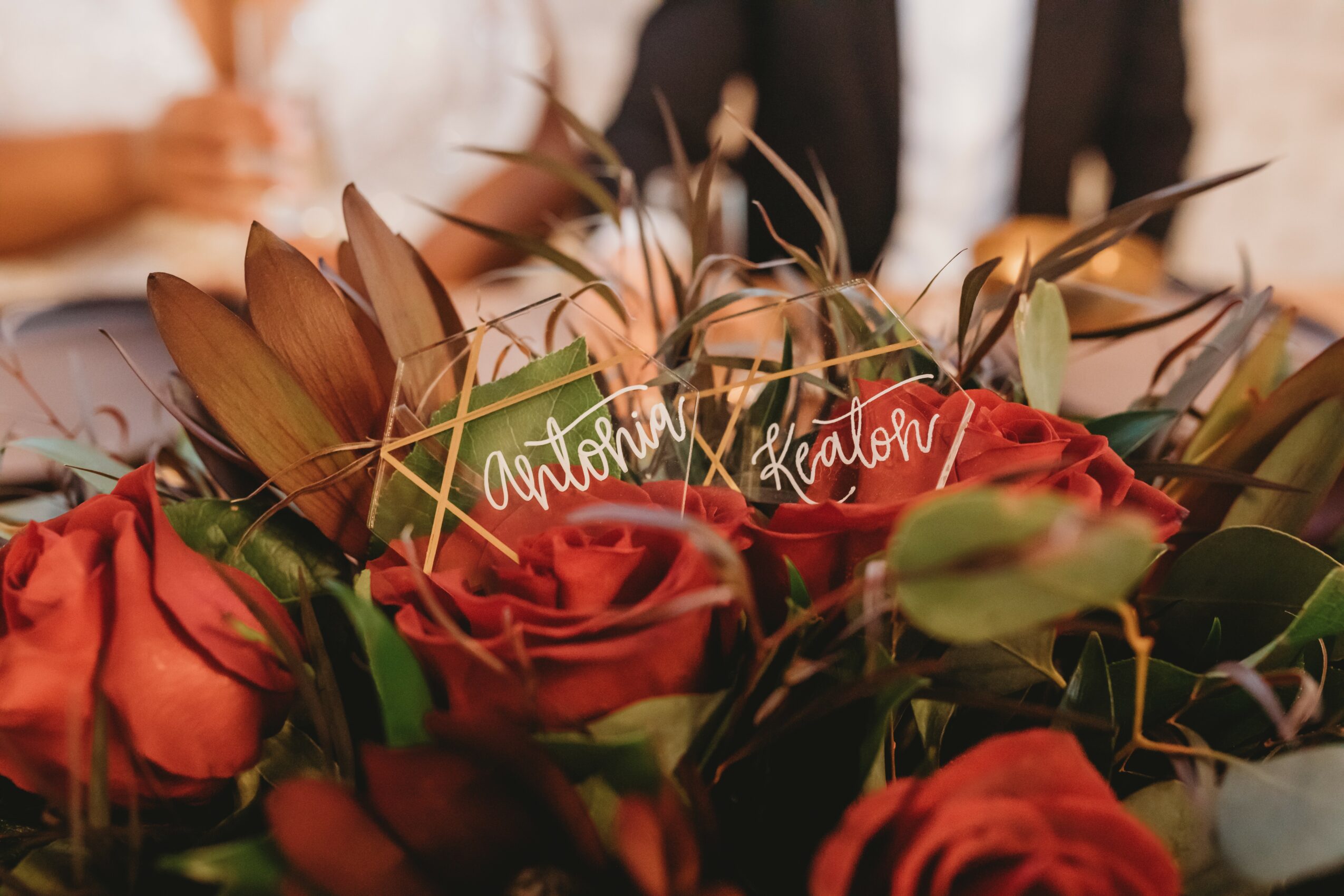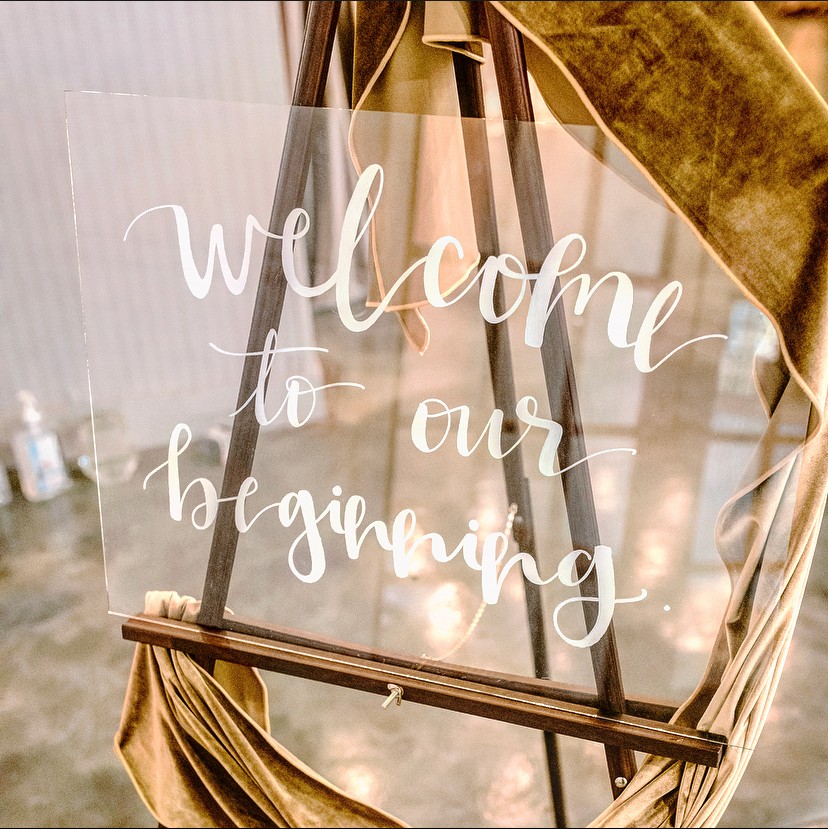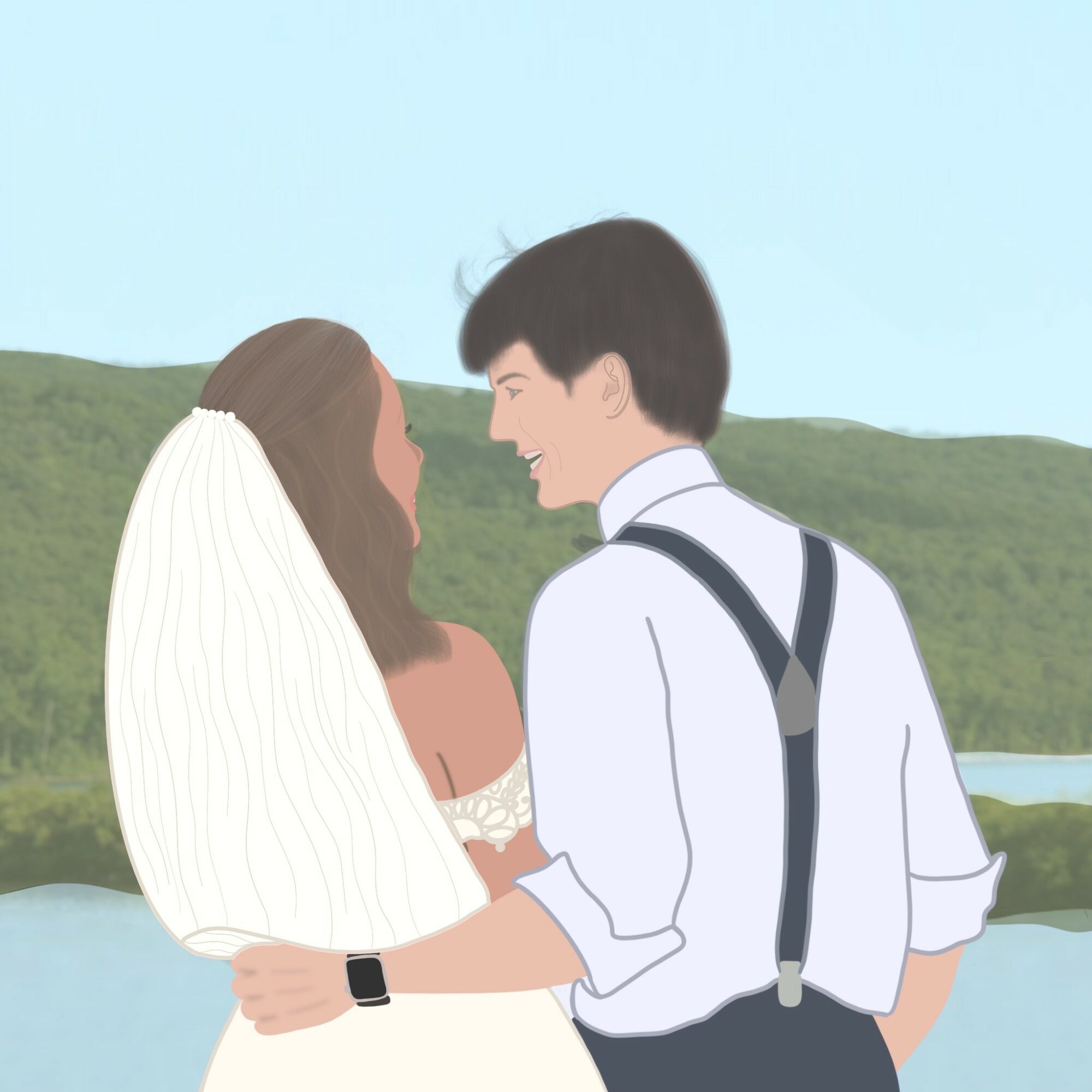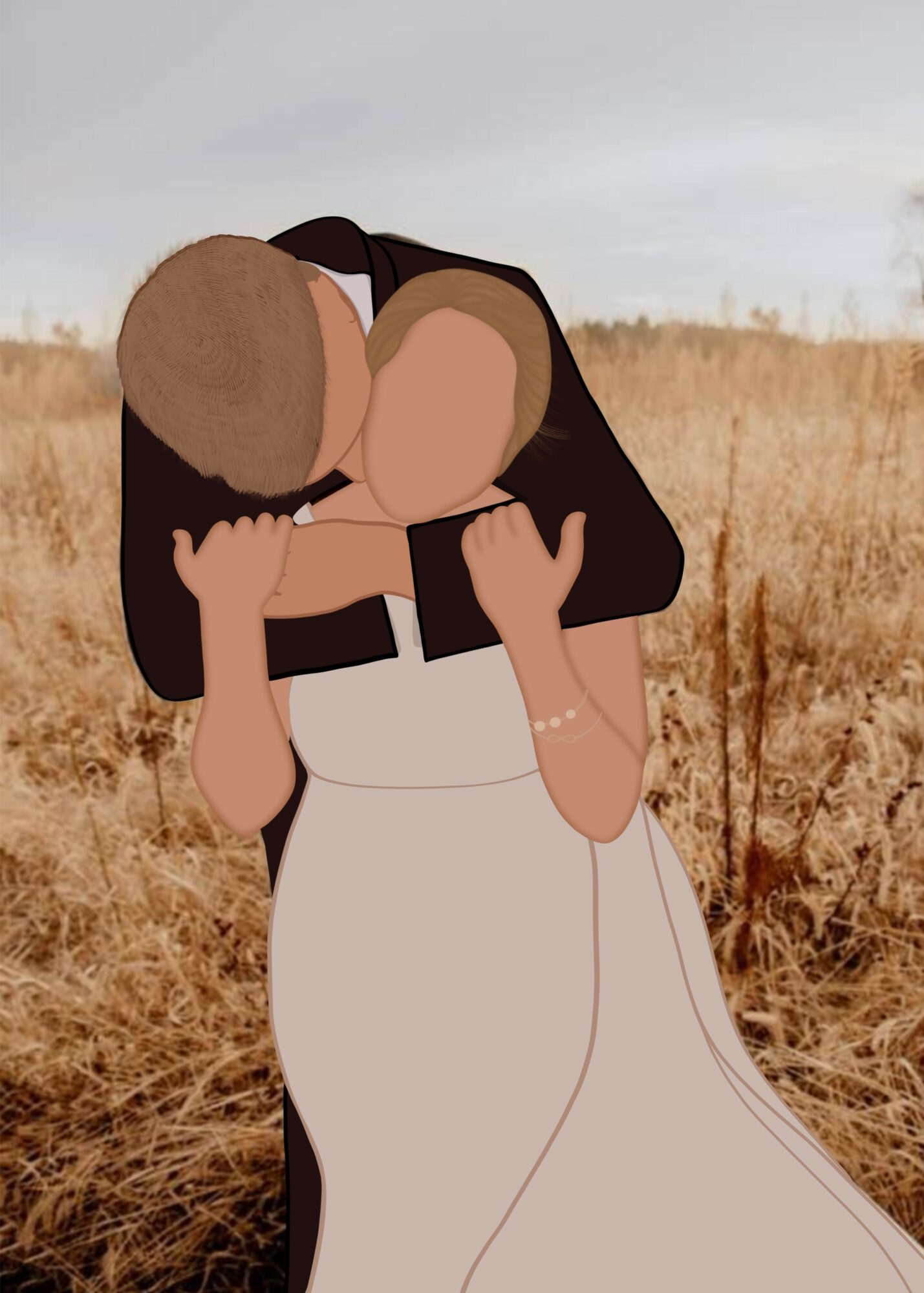 Image Credits
Minhee with Minhee Photography Taylor with Sweet B Photography by TLP Heather with Cottonwood Photography
Suggest a Story:
 VoyageKC is built on recommendations from the community; it's how we uncover hidden gems, so if you or someone you know deserves recognition please let us know 
here.