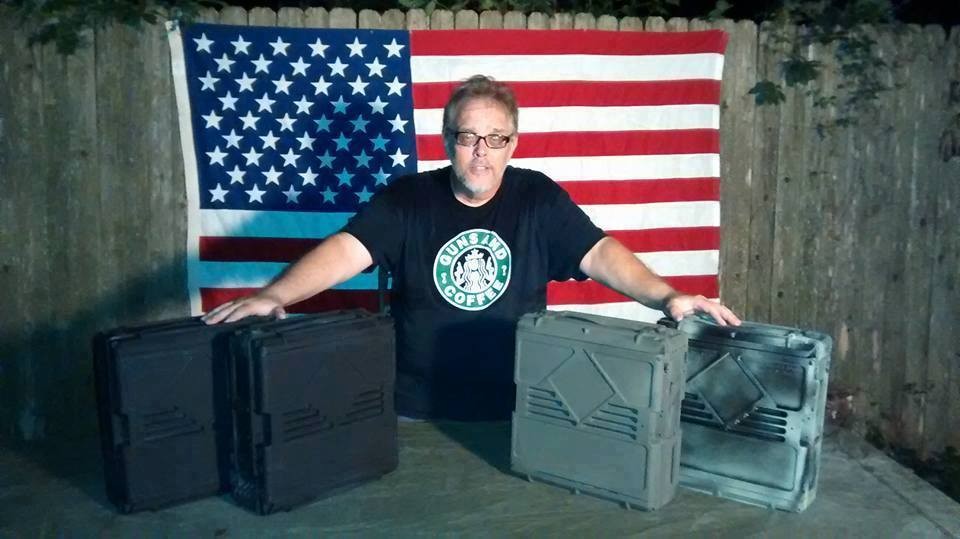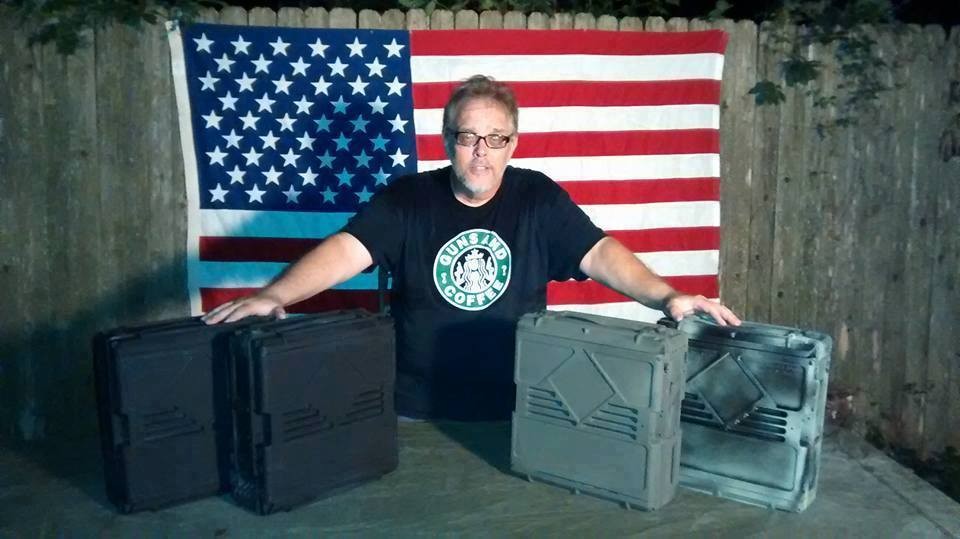 Today we'd like to introduce you to Samuel Dawson.
Samuel, we appreciate you taking the time to share your story with us today. Where does your story begin?
I was orphaned and given up for adoption in 1959. I stayed in an orphanage in Kansas City, Missouri until I was adopted by a Sicilian mother and Dutch Irish father. I was raised within the Sicilian-American culture. I was taught from a young age that, no matter the odds you can always rise above your given circumstances.
I was influenced by a long line of hardworking self-made people. I witnessed firsthand how people could change their lives through hard work and dedication to one's passion.
In 1969, the Kansas City Chiefs were cruising to the Super Bowl. Back then the games were played in the old stadium in Brooklyn. I hung out at the Bellfountain Community Center on 9th street. The center was run by the Salvation Army and kept a lot of inner-city kids like myself off the streets. They had football, baseball, and basketball programs which I played in. I was never very good but it was something to do and I loved the team spirit.
In the fall of 1969, they had a candy drive. One of the top prizes was an autographed football by the Kansas City Chiefs. The football was the top prize, I wanted it. They would give out boxes of candy bars and you had so much time to sell them. Most of the kids sold them to family and friends, and I also tried that, but would never make enough money.
My mom and dad had a lot of friends who owned different businesses around the city, and I had cousins who owned restaurants. One, in particular, was Jimmys Western BBQ on Independence Avenue and VanBrunt. My cousin Jimmy Scola, who was my grandfather's, Sam Scola's, brother, always made sure I had zero candy left and an envelope of cash when I showed up to collect. I sold enough to win the football.
While my friends received trophies for sports achievements I received a trophy for salesman of the year. I was ten years old. I learned at a young age I had to think outside the norm to achieve what I wanted, and that if you had a vision you could make it a reality. I have been very fortunate in my business and personal life.
I have worked with Univeral Pitcures on the midwest premiers of the movies Mobsters, Wes Cravens, and People Under The Stairs in the early 90s. I created promotional events which included radio, newspaper, major hotels, and AMC theaters as participants
I launched a successful line of Kansas City Jazz and Blues T-Shirts and sold them through hotel and airport gift shops and local events. I worked directly with the Kansas City Chiefs organization creating promotional items through a sports marketing group that I spearheaded in the early 90s. I also repped for major NFL and MLB manufacturing companies.
The baseball strike of the 90s put me out of business. A friend approached me with a flower pot and asked me if I could sell it. He had just landed the rights to a line of flower pots called KIKI pots. I agreed, however, I knew zero about flower pots. I took a sample to a manager of a local HyVee grocery store I knew. He knew about pottery and loved it. He ordered a container of 2,000 flower pots.
I had never sold a container or a truckload of anything at that point. The marketing group I was repping for went on to be one of the major suppliers of this item in the HyVee grocery chain for some time. I think we sold close to 100 containers of flower pots. I would fill up a truck and go from town to town and developed a client base of 300 mom-and-pop stores.
I developed marketing programs for my manufacturing clients. I was able to get my client's products placed in Bass Pro, Alco Duckwall, Gibsons, KU, and KState. The University of Missouri, The Kansas City Chiefs, The Kansas City Royals, The Saint Louis Cardinals, and major department stores like J.S. Pennys, Hall Mark, and more. I had zero formal education in marketing. I just figured it out.
I had a problem getting my flower pots into the Westport Shopping District of Kansas City, however, I did sell a container to Prydes of Westport. Other than that, no one would budge. Rather than give in, I opened my own store and called it the Green Cricket Pottery Company. My wife was lost one day as she was not from the Kansas City area. I asked for a landmark and she told me she saw a big green cricket at a gas station. It was actually a Sinclair Dino. The name the Green Cricket stuck and we were on our way.
I knew my product would sell if presented the right way, and it did. Along with KIKI pots, we also started selling Mexican pottery and silver jewelry, African antiques, and bronze from Thailand. We ended up having products for sale from around the globe. In the winter we would travel to lawn and garden shows around the country. We had a great run. In the summer of 2001, I decided to pack it up.
I didn't know why. It was just a gut feeling. Within two weeks we had sold everything and were done. Later that year in Sept 9/11 happened. 90% of the business in Westport had to close their doors because of the attack.
Bored and looking for something to do I started looking around for something to buy and sell and discovered one could buy military surplus through the U.S. Government via auction. I also found that across the country every weekend in every state there was a gun show that took place. This was perfect I could get inventory cheap that was desirable and found a place to move it.
So I did. I didn't know a lot about any of this. I just figured it out and ran with it. Soon, I found myself traveling around the country 30 to 40 weekends a year. A friend suggested I needed a website. He built one for me and taught me the basics of how to maintain it.
I currently have multiple websites I run that I have created and I still travel at least 30 weekends a year.
Along the way, as I travel I had issues with reviews of hotels and restaurants. The reviews would be great and the reality of the location never matched the review. To combat this, I started leaving reviews and taking photos on Google Maps. My reviews and photos at today's count have over 6 million views.
I am in the top 10 percent on google maps. This has spawned a new venture that I can't say a whole lot about at this time. We are involved with Heart to Heart International raising funds for Ukrainian relief by donating ten percent of our sales.
Would you say it's been a smooth road, and if not what are some of the biggest challenges you've faced along the way?
I have learned that you can have the best-laid plans and life will happen.
I had created a sports marketing group in the early 1990s, I repped MLB, NFL, and college sports. As one season ended another one began. The longest season was Major League Baseball. No one saw a strike coming. When it did it lasted long enough that numerous suppliers went out of business. Including mine.
The 1994–95 Major League Baseball strike was the eighth work stoppage in baseball history, as well as the fourth in-season work stoppage in 22 years. The strike began on August 12, 1994, and resulted in the remainder of that season being canceled, including the postseason and, for the first time since 1904, the World Series.
The strike was suspended on April 2, 1995, after 232 days, making it the longest such stoppage in MLB history and the longest work stoppage in major league professional sports at the time
Appreciate you sharing that. What should we know about Military Surplus LLC?
I own the website Military Surplus LLC; it has been the cornerstone of my business life over the past 10 years. It has changed a lot from when I first started. I am always looking for unique items that can be used by the sporting goods community. A lot of times items that we find can be crossed over into multiple civilian uses.
I travel the back roads of the U.S. looking for items that we can repurpose and sell. One item, in particular, is featured on the front page of our website. They are 25mm high-density plastic ammo cans that were used specifically on the Bradly fighting vehicle. We take the cans, clean them, and strip off the original markings. If rust is present on the handles we grind them to metal and repaint making them look like new.
They have seals and are water and crush-proof. I have videos on my Youtube Channel Sams Garage Sale of me running over them with a truck and I have buried them in a blizzard with cash etc and to show the before and after. We have customers that use them for multiple purposes. Saddlebags for motorcycles, go boxes for ham radios, toolboxes, boats, any kind of dry storage, etc.
This box was also a featured prop in a Star Trek episode. We always strive to be better at what we do. I also just launched a book website called tenthousandbooks.com. The reason? I purchased over ten thousand books.
Is there anyone you'd like to thank or give credit to?
My wife deserves a lot of credit. She has stood by me no matter what I brought home. I had a business deal fall through once and had over a thousand mums show up in my front yard. She gave me that look but never missed a beat in helping me dig out of that one.
My kids have worked with me. They have always inspired me. No matter what was asked they came through. They all traveled with me. If they wanted something they knew they had to work for it.
Richard M. Schulte aka Dick Schulte owned an iconic club in Westport of Kansas City called Blayney's. I quit drinking many years ago. If I showed up Dick would make a coke, sit at the end of his bar and we would talk. He always gave me sound advice. The usual answer was what do you have to do to make it happen, and are you willing to make the sacrifice and put in the work to do so
Mickey at Mickeys Surplus in Kansas City was another mentor. If I had a deal, I would run it by him. He was always straight
I have a cousin who passed a couple of years ago. Mike was a self-made millionaire and always took my call no matter where he was. It could be home in Kansas City, on a cruise in the middle of some ocean, or in Las Vegas. He always asked how my family was doing and how could he help. I never asked him for money. Just his advice
My father George Dawson. He was my hero. He grew up dirt poor in Southern Missouri. His mom died young. His brothers and sister would drive around in a Model T with a saw blade on the back and set up portable sawmills for people in his area.
He went into the Army. He was in Normandy, Hurtgen Forest, Belgium "Battle of the Bulge, and Germany. He was awarded Bronze Stars for his service and never told anyone. I found out after he passed after I found his discharge papers.
He moved to Kansas City, MO after the war. He met my mother Mary Ann Scola on a blind date at Fairyland Park and was later married after getting permission from my Grandfather Joe Passantino. He worked 35 years as a laborer for Proctor and Gamble. One of my prized possessions is the lunch box he carried to work every day. He told me "Be the best at whatever you do. If you sweep floors be the best, if you run a company be the best and always treat your employees with respect".
My grandmother is Mary Passintino Scola. She was married to Sam Scola a made gangster in the early 1930s. He died at a young age in a shootout with the sheriff of Jackson County Missouri and left my grandmother a Sicilian widow with a child All the money my grandfather Sam Scola had, a major bootlegger at the time vanished.
He left her one dollar and trappings. She moved back in with my Grandfather Joe Passantino and went to work at Youth Craft Coats in the garment district of Kansas City Mo. She managed to rise above her circumstances and provide for my mother. She always gave me good council when she was alive.
Pricing:
25mm Military Surplus Ammo Cans. Two for $60.00 shipped anywhere in the country. Limited time. Limited quantity
Tenthousandonebooks.com We purchased ten thousand books and are putting them up on the website. There is something for everyone!
Contact Info: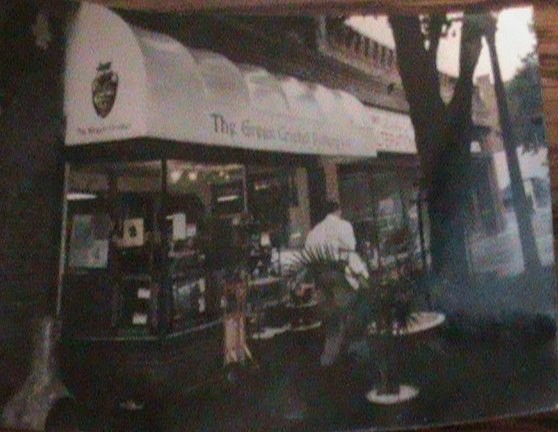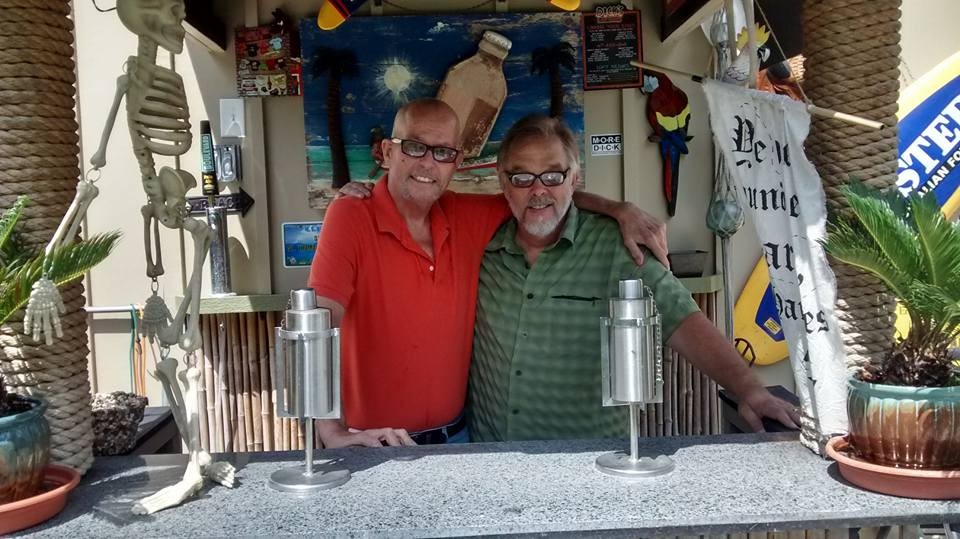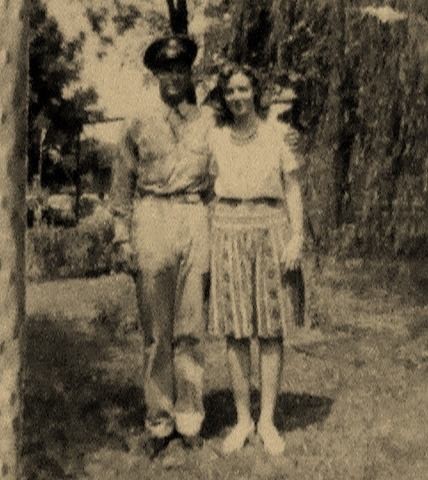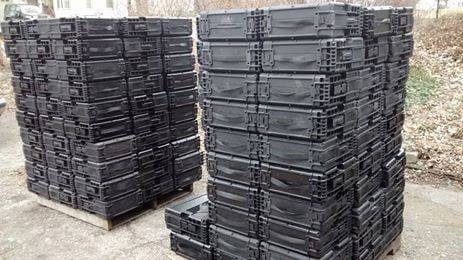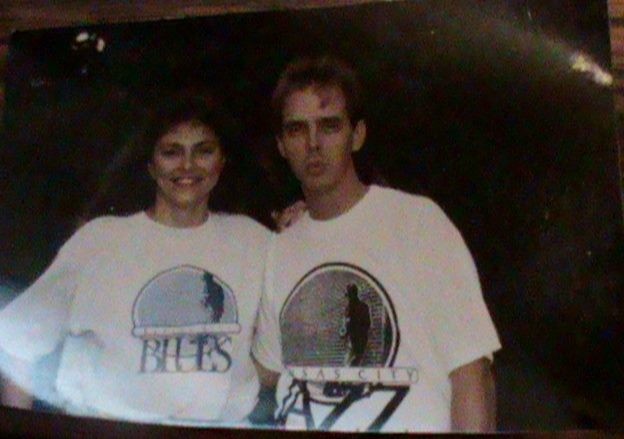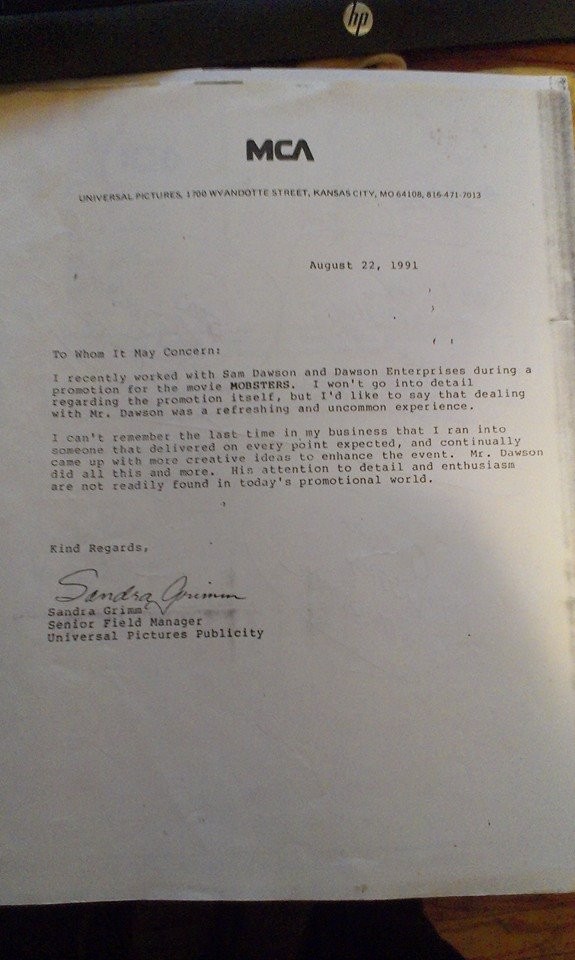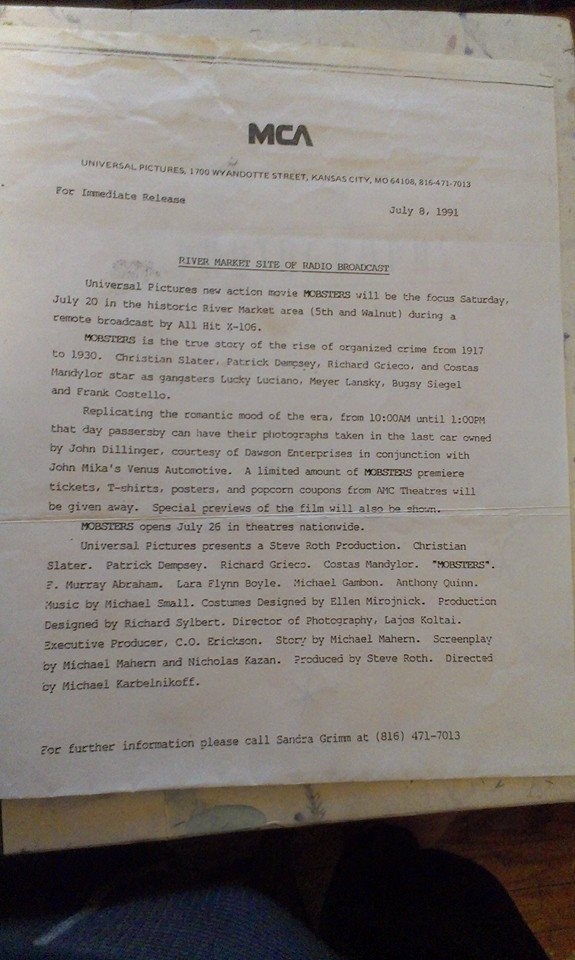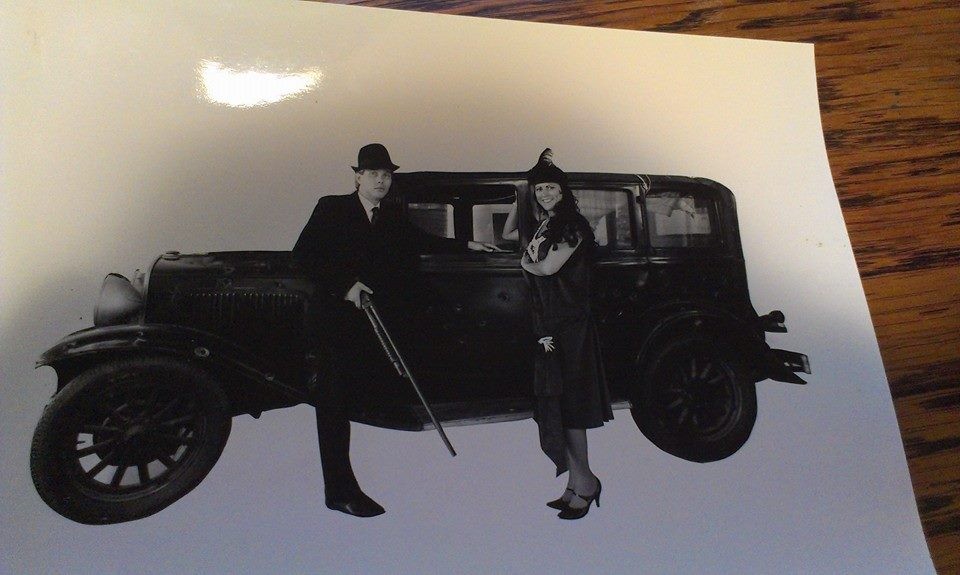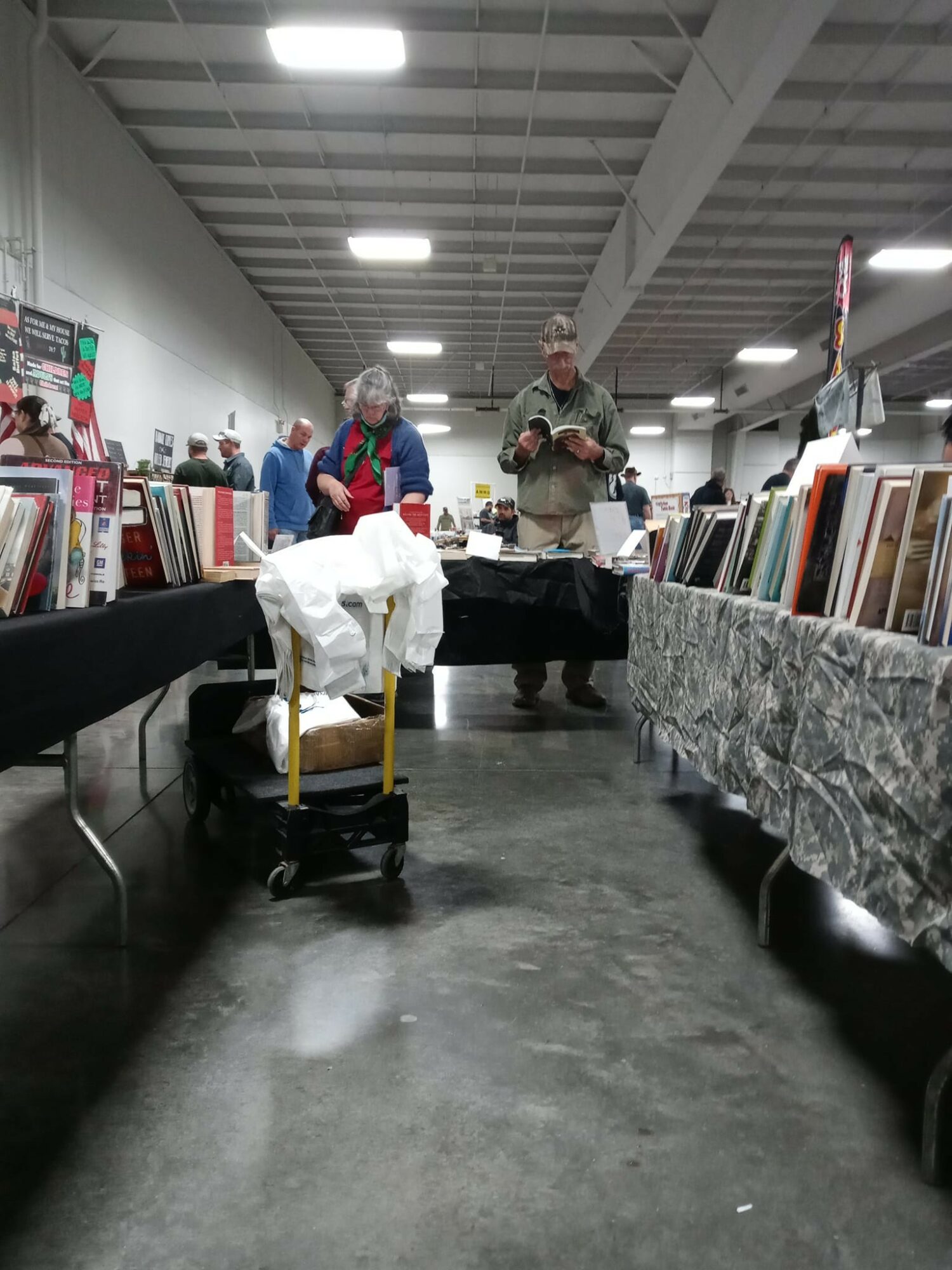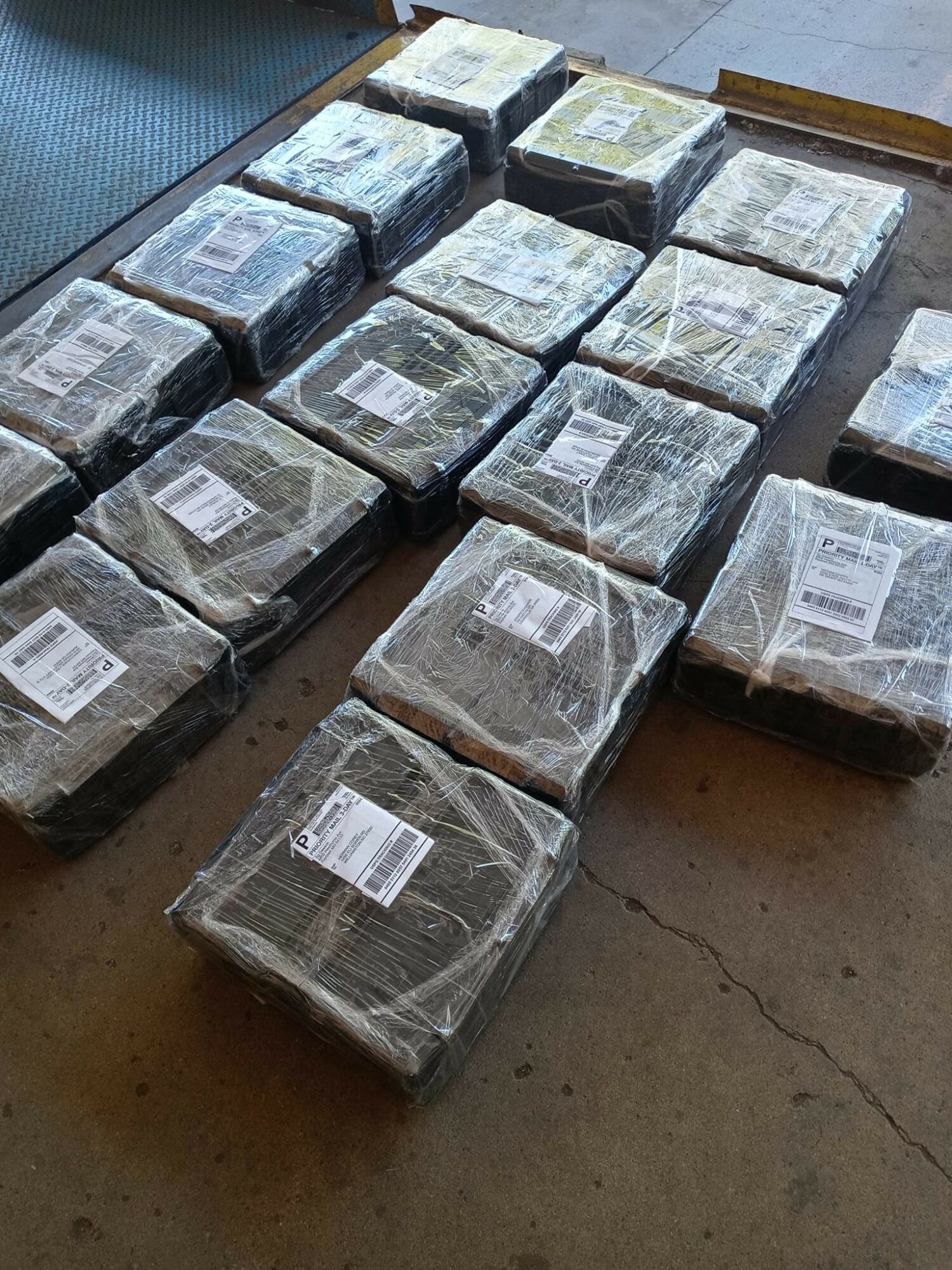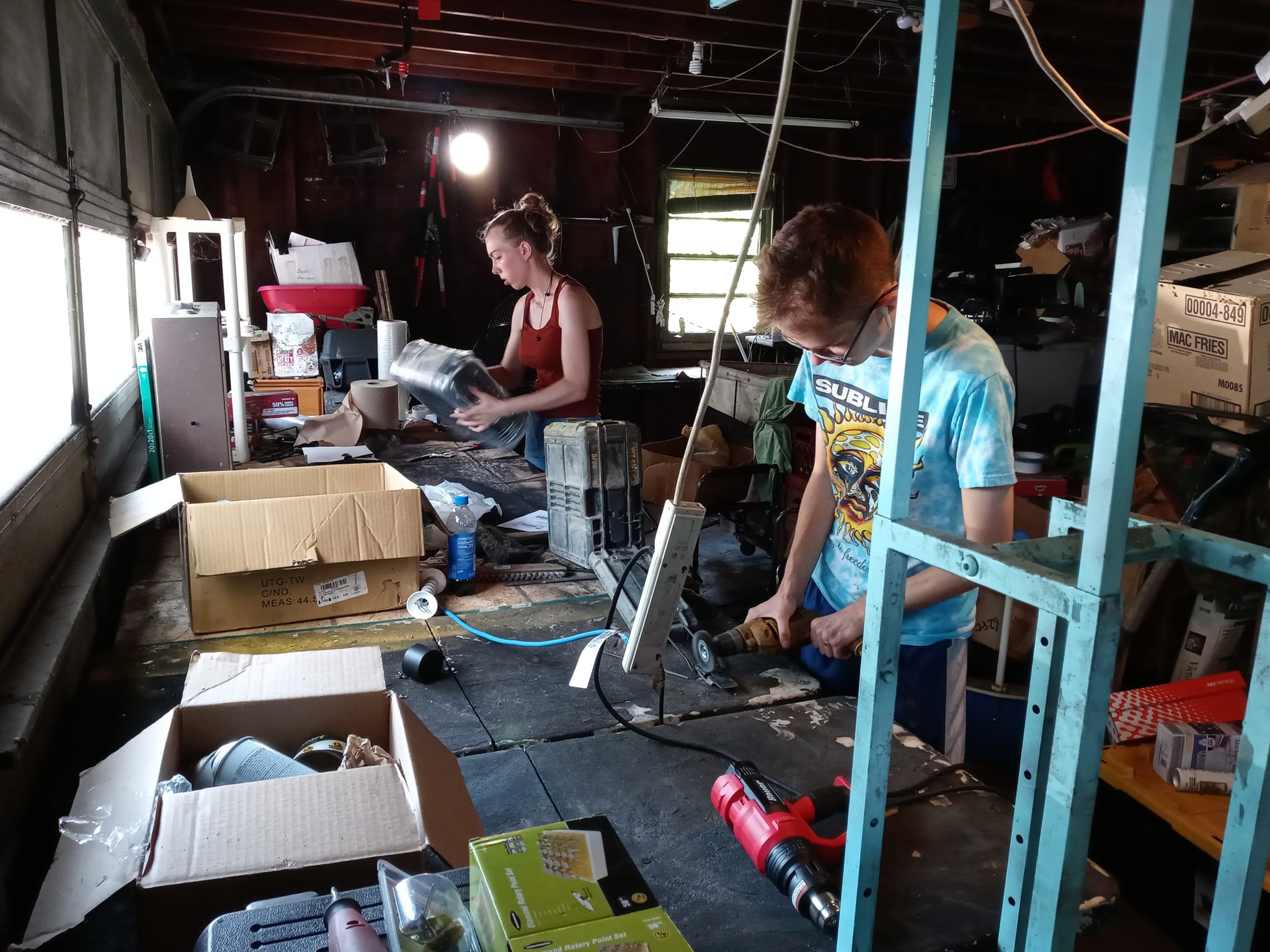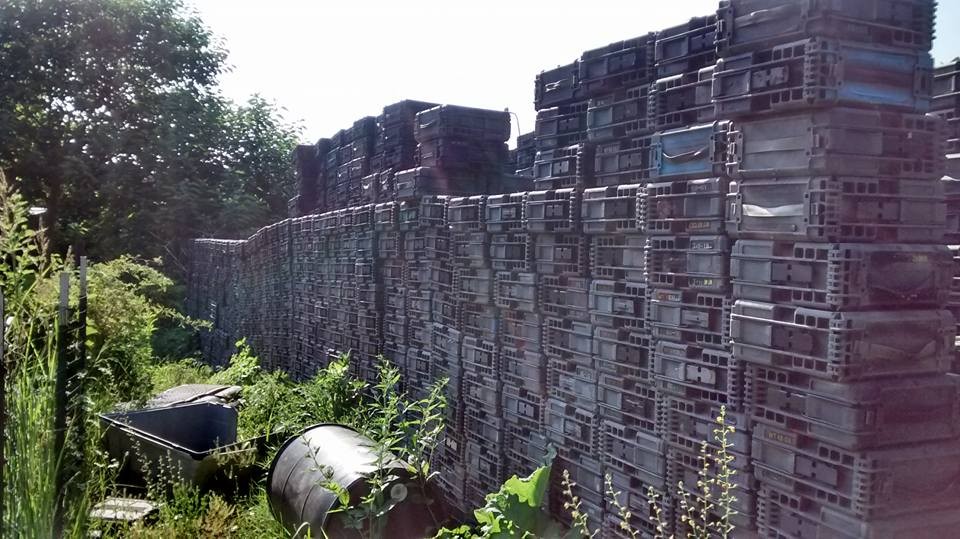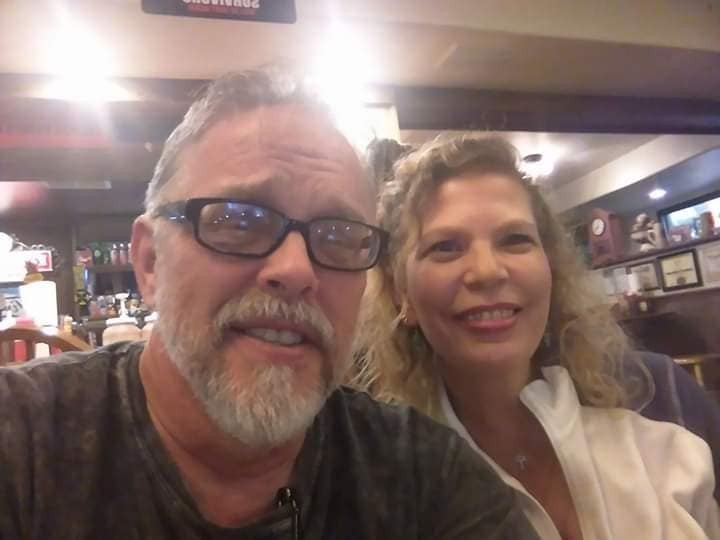 Suggest a Story:
 VoyageKC is built on recommendations from the community; it's how we uncover hidden gems, so if you or someone you know deserves recognition please let us know 
here.