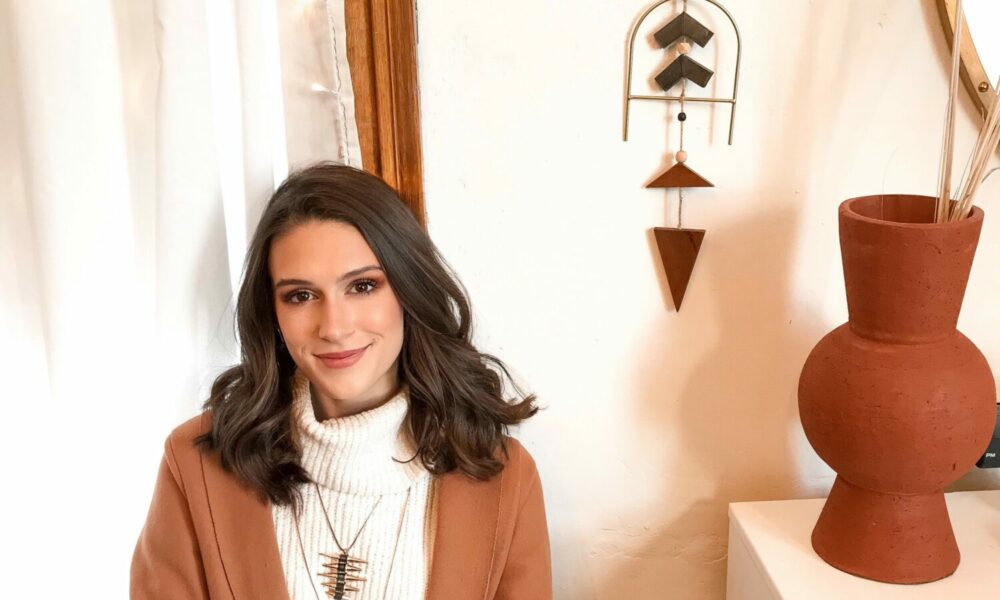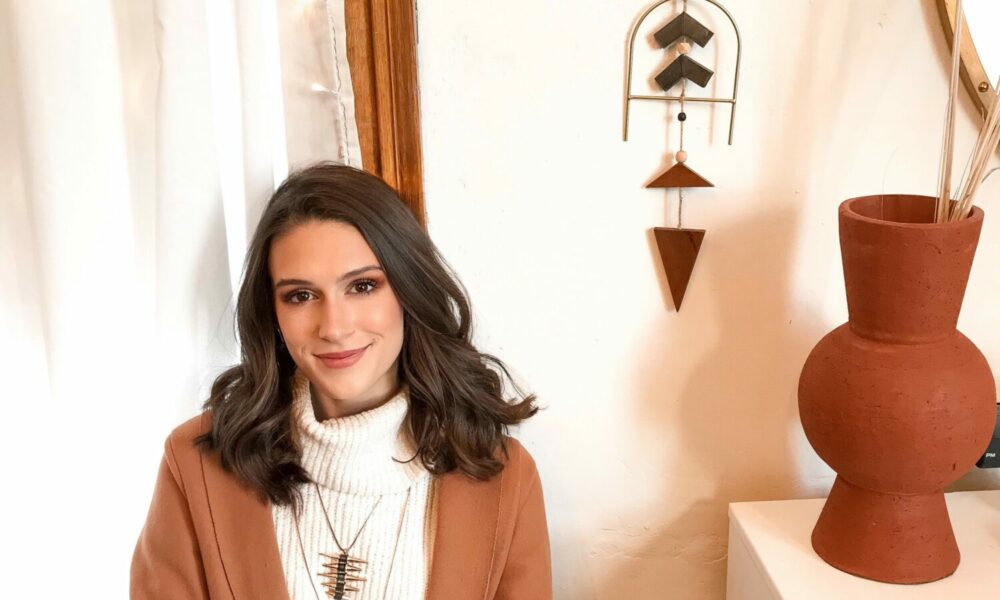 Today we'd like to introduce you to Alexis Junge.
Hi Alexis, thanks for joining us today. We'd love for you to start by introducing yourself.
I started my artistic journey in April of 2020. I was working/traveling along the east coast as a pharmacy conversion coach for Walgreens Pharmacy. I was in Virginia at the time and one night I wandered into a Joann's. I've always been a DIY person so when I saw macramé there, I thought, "that looks easy I can do that". I will say, I made the worst macramé known to man that night in my hotel room. But I listed it on Facebook Marketplace to see if I could sell them before I had to fly home. Surprisingly, someone asked me to do 10 pieces for her wedding just like that. When I got home, I kept macramé as a hobby to preoccupy my time during quarantine. I knew that I no longer wanted to work in the healthcare field (I graduated with biology three years prior and originally planned to go to grad school) but something didn't feel right. I struggled with my mental health because I knew (and was continuously told) that I didn't belong there. I was better than that. I was going to do bigger things with my life. In late April, I saw my opportunity and I knew it was time to leave. I had no plan and no money but I didn't care. I was done.
So naturally, I started practicing macramé by listing them on the marketplace so that I could pay my bills until I figured out my next step. Surprisingly, I received a ton of positive feedback and my orders continued to increase every day. I continued this slowly over the summer of 2020.
I have always been a free spirit and someone who wants to "do it all" in life. I don't want to settle on just one dream. (Honestly, I just get bored and need to stimulate myself somehow, so I just move from interest to interest. haha) This outlook has definitely shaped how I grew my business. I immersed myself into every medium I could get my hands on. I love experimenting with it all! This is how I got into making jewelry, candles, cement, and even more! I spend hours a day, every day, researching what I want to accomplish next and then teaching myself how to actual do it. There is just so much inspiration out there! and I often overwhelm myself with the amount of stuff I try to take on at a time. I have definitely learned to fine-tune my genre of expertise. This helped me with clarity and building an actual brand over time. I started my Etsy officially in August 2020 and the rest is history!
I'm sure you wouldn't say it's been obstacle free, but so far would you say the journey have been a fairly smooth road?
Oh no. I wish that was the case. It's honestly hard to see other small business' become super successful overnight. Or that's what they say/what it seems like on social media. That's probably been one of the hardest things for me: seeing all these small businesses grow from nothing to everything overnight. Or they have all the things they need (a functional workspace, social media following, packaging and branded materials, etc.) right when they start. But that's the hard reality no one really talks about… it's not the case for most people.
I have always struggled with money. I worked full time during college, on top of my 18-22 hours semesters, so that I could pay my rent and bills. My job post-grad was not a good-paying job at all. I barely made enough to get by. So my debt slowly consumed me over time. It is honestly an extremely stressful thing for me. Even working full time and tons of overtime, I still had to pick up side gigs and sell stuff last minute to pay a bill or some emergency expense. It was that much more scary for me to leave my job and not have a clue what I was going to do next. But my mental health is more important to me than any job will ever be. I would rather be broke and happy, than work to death at a job I hate and still be broke.
I ended up getting by with the macramé but I wanted to try and branch out to other mediums so that I could sell a wider range of stuff (and possibly have a bigger opportunity for making money.) Some worked, most didn't. But honestly, that is just what starting a business is: a lot of trial & error.
I ended up not renewing my lease for my apartment so that I could save money and release some of that crushing stress. I moved back in with my parents for the time being but that was extremely hard for me to adjust. I didn't have my own space anymore and I pretty much took over all of their space with my business. We have a half-renovated basement where I do most of my work and it's definitely not the dream "aesthetic" workspace I would want for myself. Let alone, anywhere close to what you see other small businesses have. (Again, social media is difficult when you strive to not compare yourself.)
I am extremely confident in what I have done and I can be a perfectionist almost to fault sometimes. Especially, when it comes to my workspace, my packaging, and aesthetic. What I have had throughout this business is the opposite of what I want, but that is a lesson I have learning to work through. I struggle with the massive amount of expectations I hold for myself and struggle with implementing my vision into reality with the lack of materials I have. I don't have the money to buy fancy packaging, so I make it all myself. I spend a ton of time editing, redoing, and completely changing my packaging. But I am proud of myself to be able to do it. Because not many people can do what I do. Not many people are even able to be in the position I am in today, so I remind myself how incredibly grateful I am. I believe everything happens exactly when & how it should. That is what keeps me waking up excited. Every day I am one day closer to having my brand be exactly how I envision it being!
Overall, money has been the biggest factor. I paid for everything in my business out of my own pocket. And still work from order to order to pay for materials for more orders. I definitely was naïve to how much this would end up being, but I don't regret a single thing. In fact, I am beyond proud of myself for how far I have come in the past year. I NEVER pictured myself in this position but I absolutely love it. I know that I will find success when the timing is right. I feel it deep in my soul that it's just over the horizon.
Great, so let's talk business. Can you tell our readers more about what you do and what you think sets you apart from others?
I specialize in: Fiber arts: macramé and weaves. Cement: planters, trays, and candles. Candles: organic, non-toxic soy candles. Jewelry: minimalist, modern, bohemian. Crystals: crystal garlands & grids.
I am actually most widely known for my candles! I make brass and cement soy candles in a variety of scents that have been a huge crowd favorite! This is what I have been most proud of and what I love creating the most! I have always been a HUGE candle person so I love that I can create my own now. I believe what sets me apart from other brands in terms of my candles, is because the entirety of the cement candle is handmade. Also, each of my candles are made with fragrances that are free of carcinogens, phalates, and harmful chemicals. I also use organic soy wax which is healthy and longer lasting! I also customize packaging for gifts with the recipients style and name! It's super fun and personalize perfectly for the customer!
In terms of my macramé, it is how affordable I make it. I price my items much lower than most macramé artists you find online. I believe that anyone should be able to afford handmade small business items.
We'd be interested to hear your thoughts on luck and what role, if any, you feel it's played for you?
I definitely wouldn't call myself a "lucky" person. I have always felt that I have been handed the short end of the stick throughout life. Everything I attempt, usually doesn't work out for me. It's a constant mental battle that I am facing. But on the other side of every trial, is a lesson and personal growth. I wouldn't be the person I am today without these struggles. It has made me resilient & strong. Over the course of the past year, I believe that the "luckiest" thing I endured was the fact that the universe gave me the perfect opportunity to leave my job and not fall flat on my face. Not many people could have been able to do that during the height of the pandemic. Thankfully, I had my family's support and they took me in when I needed space to heal and grow myself. I am so grateful for that.
Contact Info: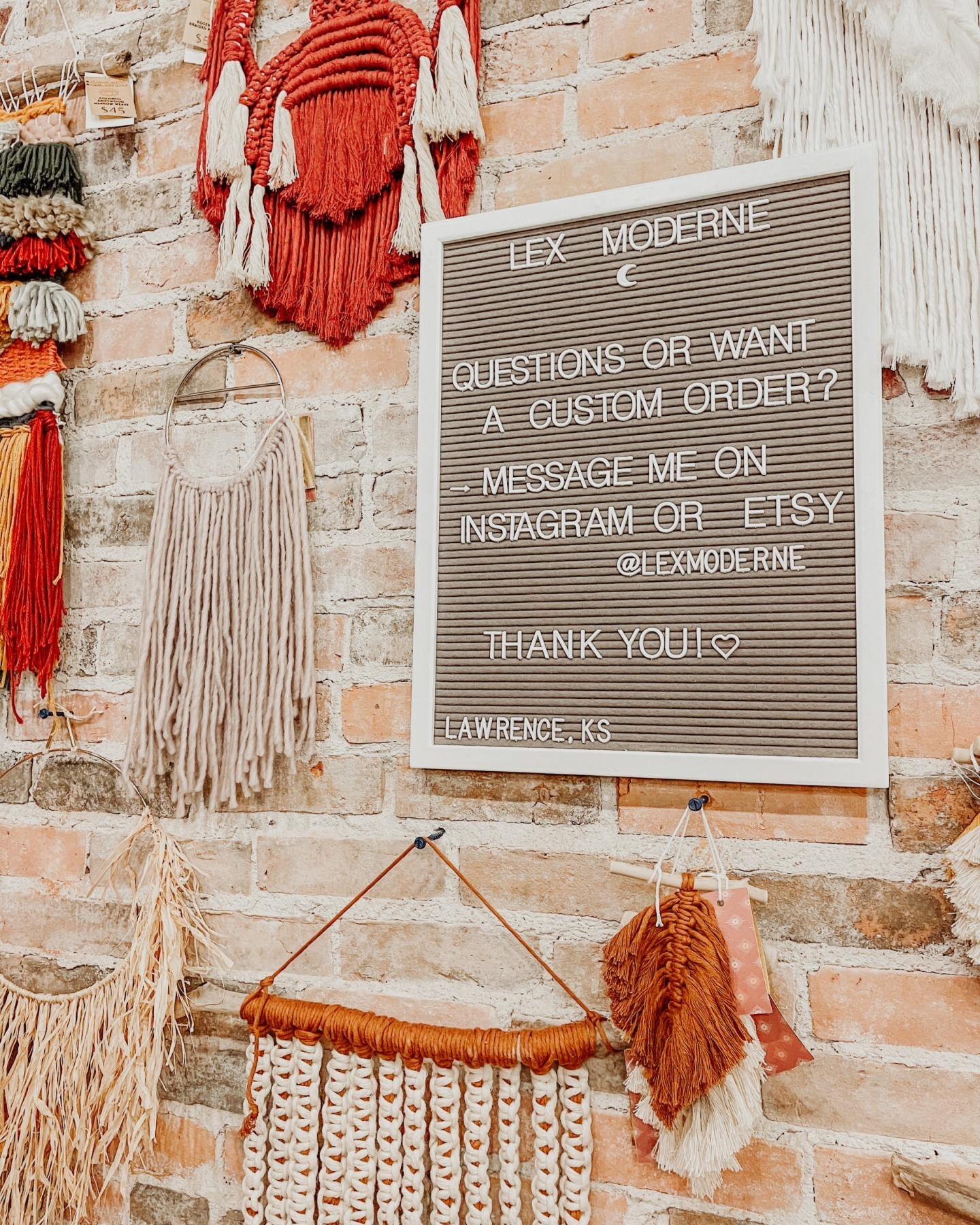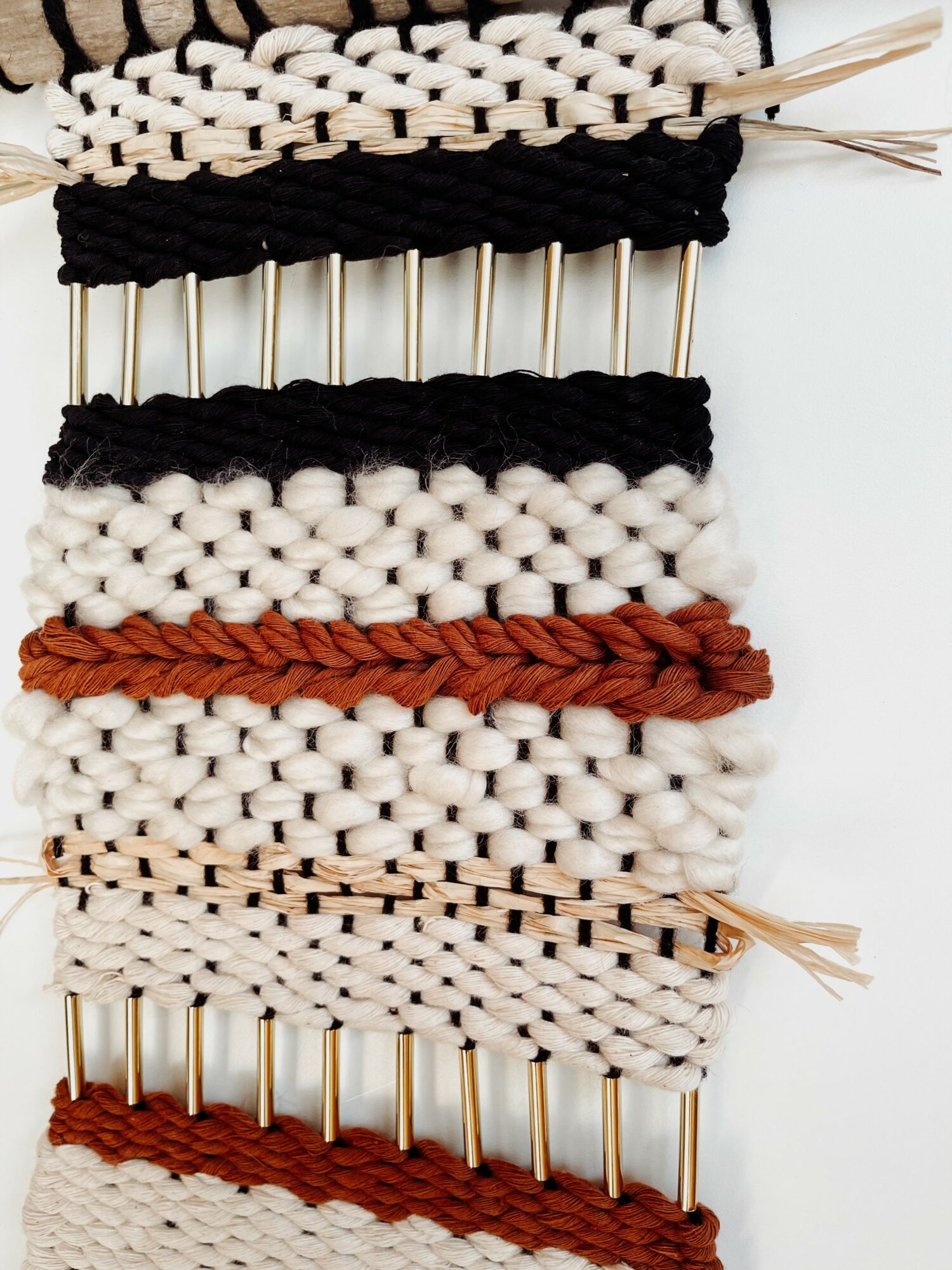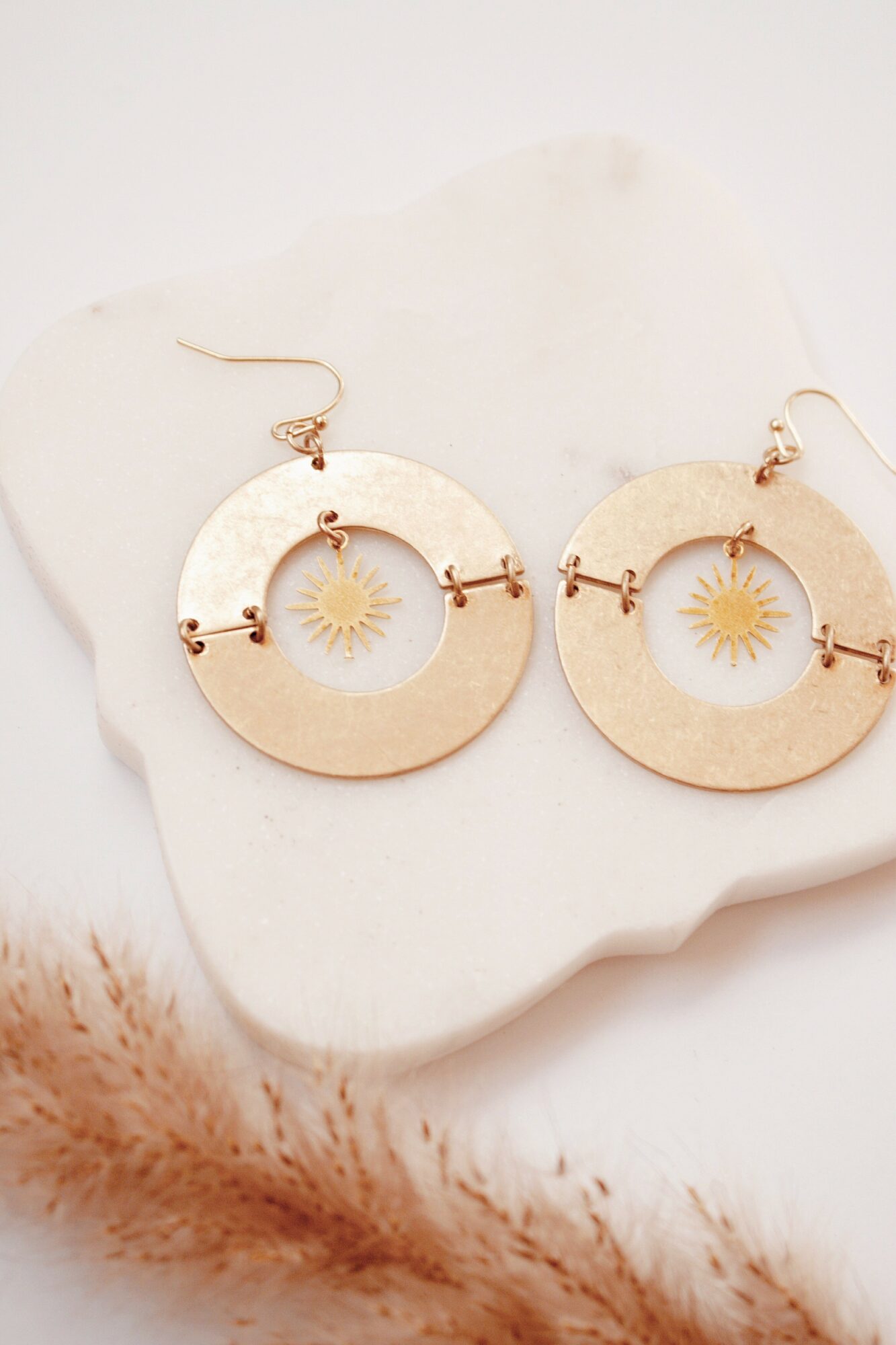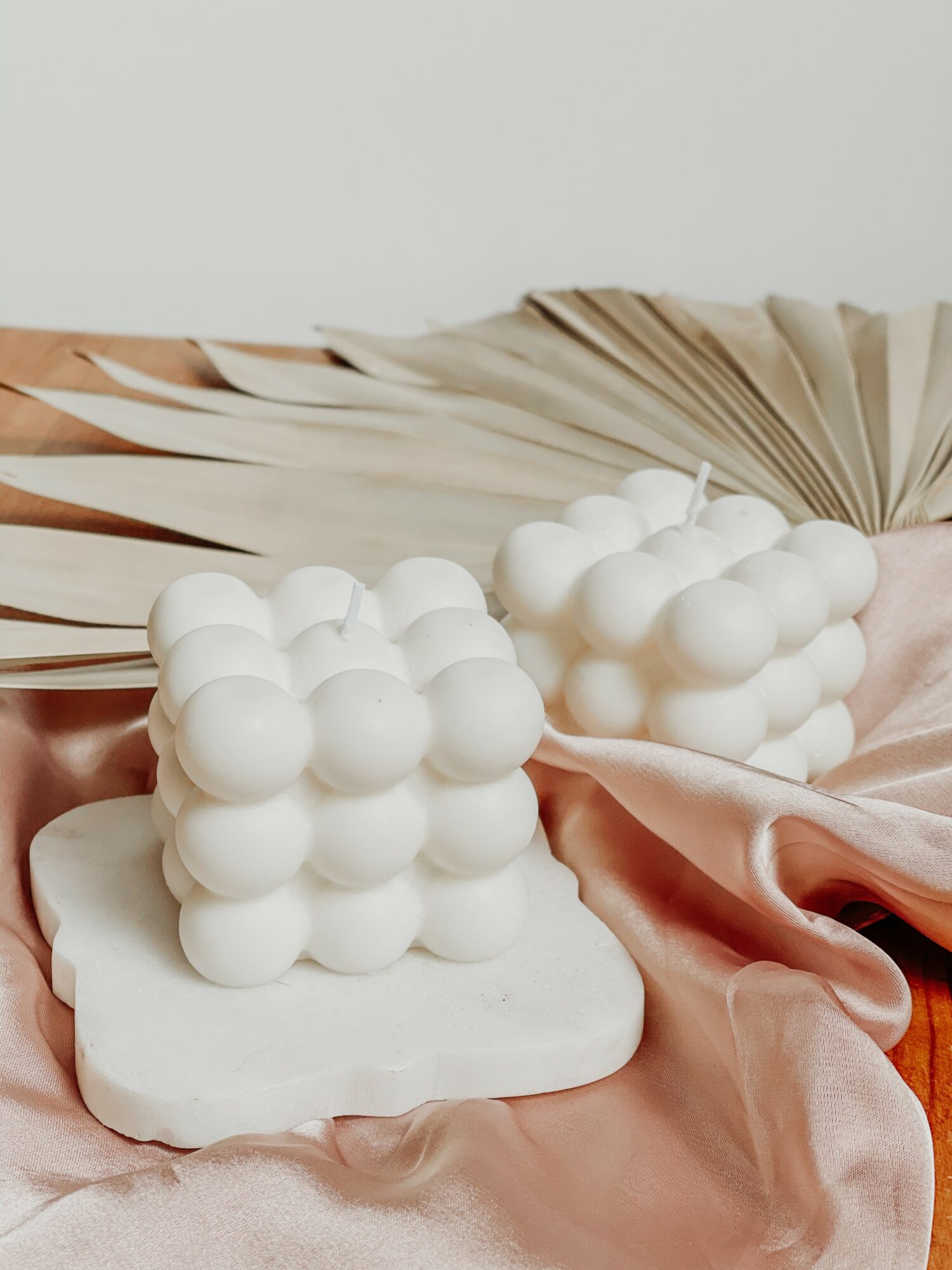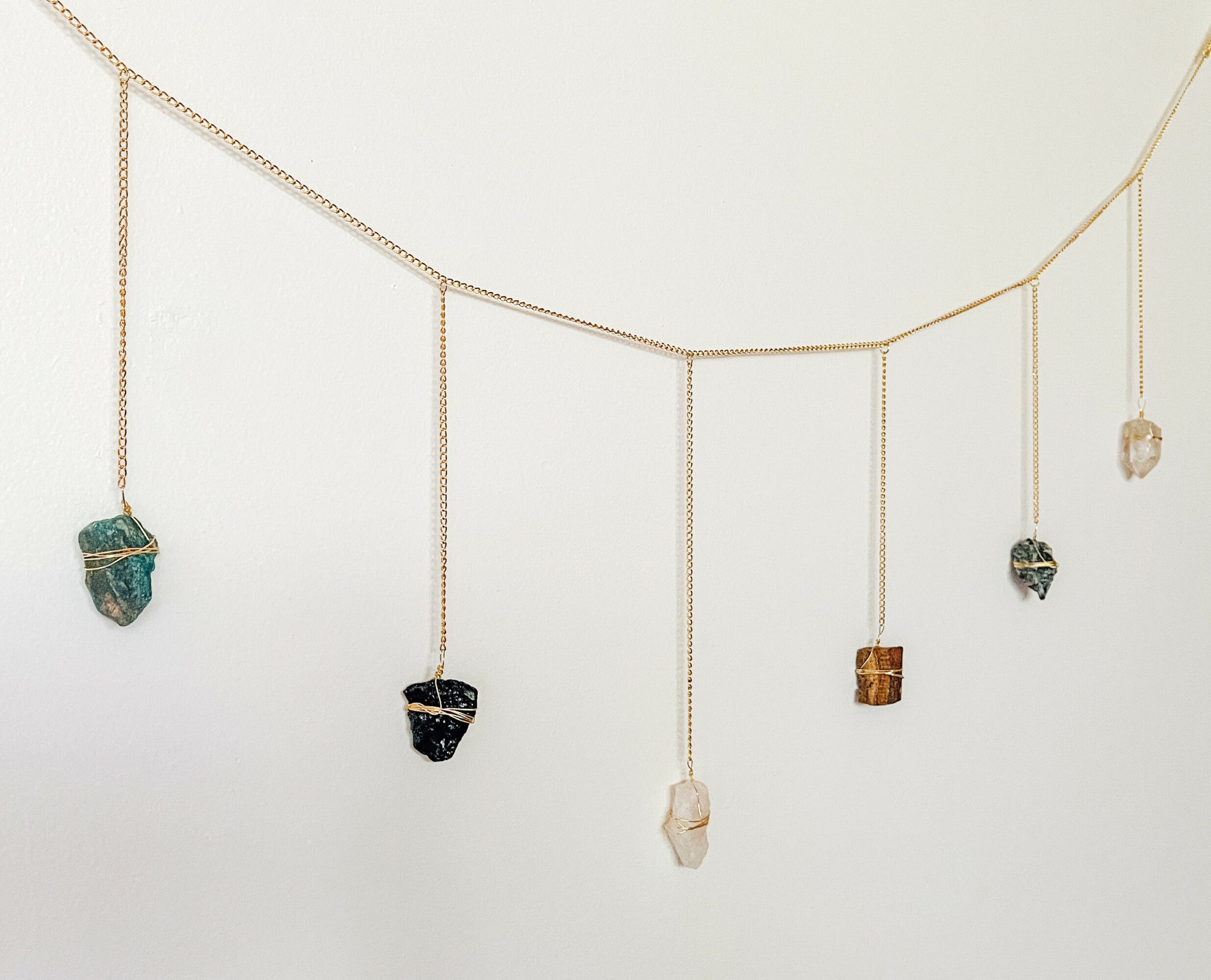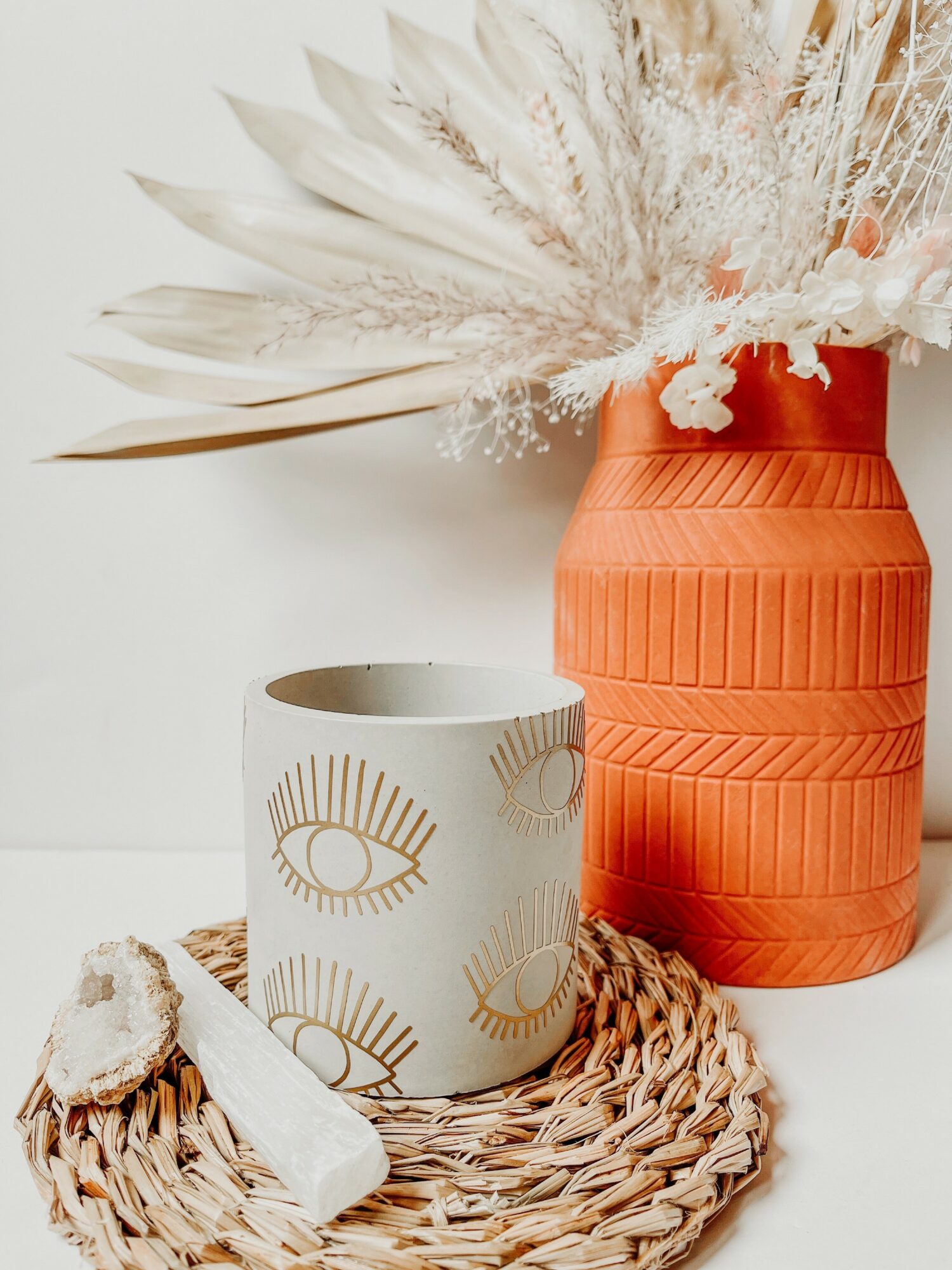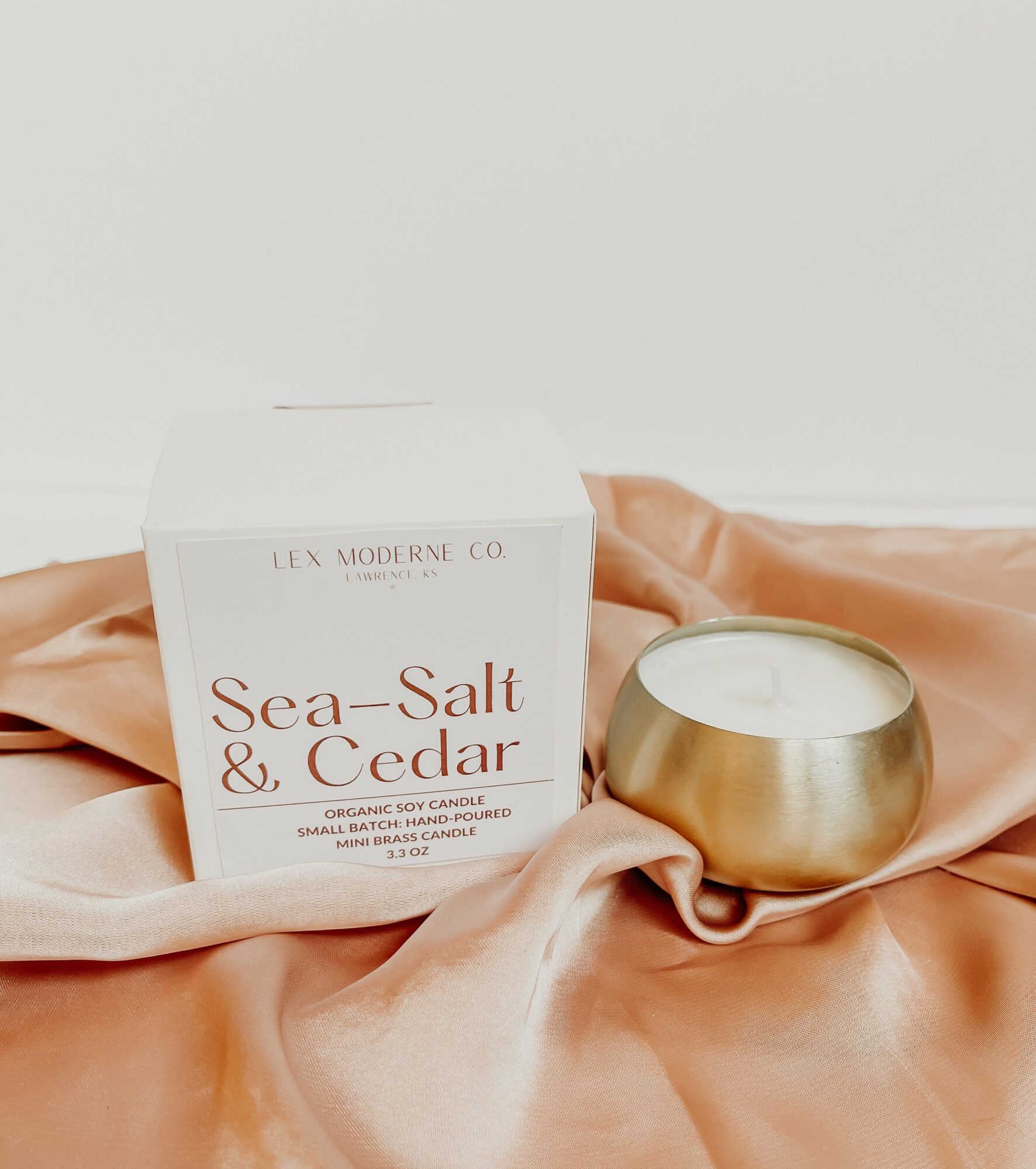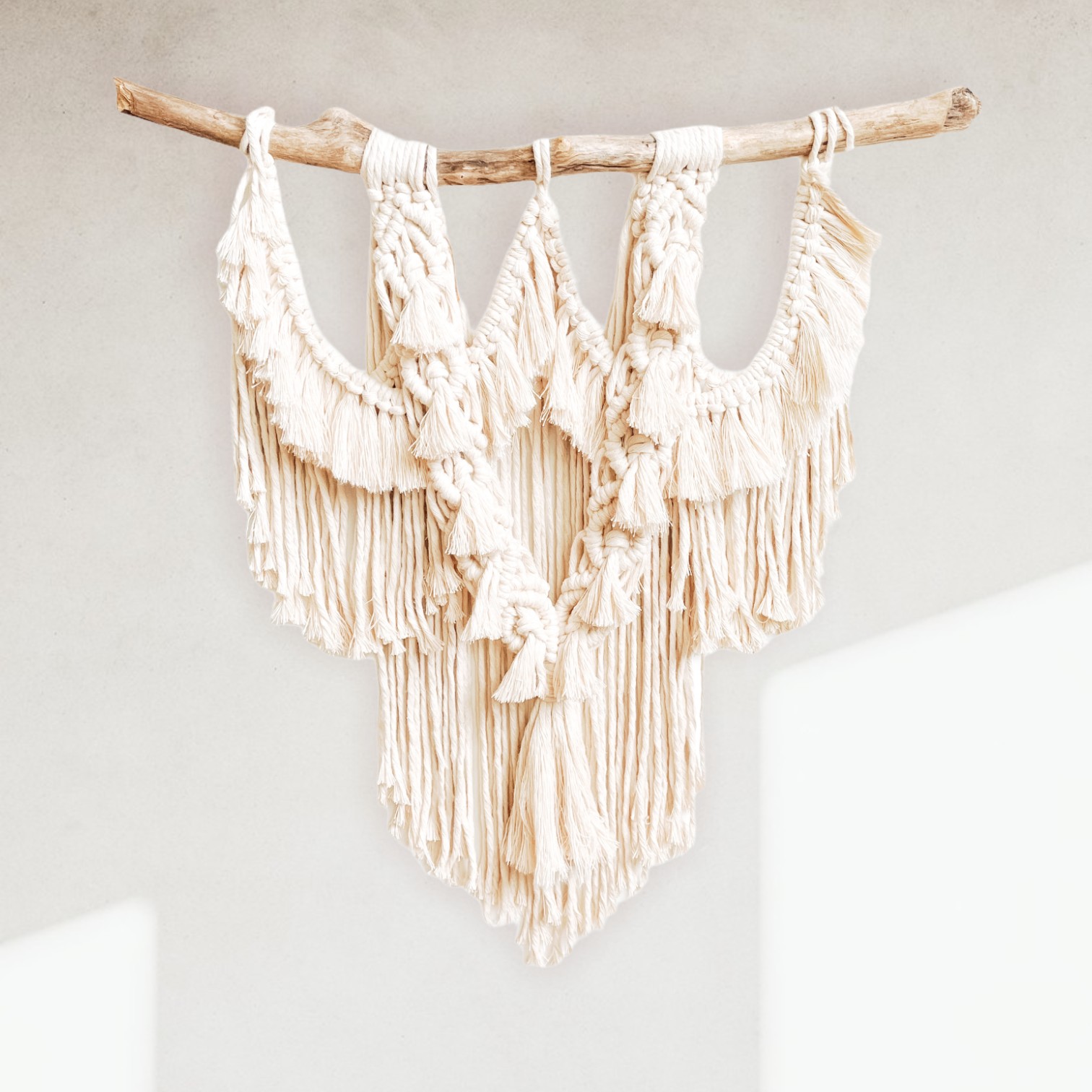 Suggest a Story:
 VoyageKC is built on recommendations from the community; it's how we uncover hidden gems, so if you or someone you know deserves recognition please let us know 
here.