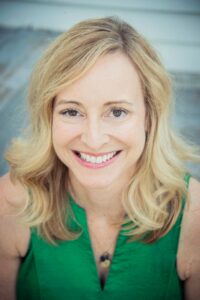 Today we'd like to introduce you to Shannon DeSalvo.
Hi Shannon, we'd love for you to start by introducing yourself
I have been specializing in Women's Health Physical Therapy for over 20 years, but my career path started much differently. 
After graduating with my Physical Therapy degree from the University of Wisconsin-Madison in 1995, I began working in a hospital-based rehabilitation setting, where I treated patients with strokes and brain injuries. I loved helping these individuals regain their function and quality of life. However, after sustaining a back injury from lifting a patient, I decided to transition into outpatient physical therapy.
During that time, I was asked to become certified in prenatal fitness so that I could develop an exercise program for pregnant women at our hospital. It was then that I found my passion: I absolutely loved working with pregnant and postpartum women and helping them improve their fitness and relieve their pain. 
I took every continuing education course possible through the Women's Health Section of the APTA (American Physical Therapy Association) and became certified in Pelvic Physical Therapy in 2007. At this time, fewer than 100 physical therapists in the U.S. had this certification. It was a pioneering field and really still is to this day.
After starting a Pelvic Rehab Program in Milwaukee, Wisconsin, I moved to Kansas City in 2002 and founded the first Pelvic Rehab Program at Olathe Medical Center (OMC). The director of rehabilitation services at OMC wanted to start a Women's Health Physical Therapy program for years but had not found the right therapist. It was a great opportunity. In addition to treating women and men with pelvic health conditions, I worked closely with the obstetricians to ensure that all pregnant and postpartum women delivering at OMC had access to pelvic physical therapy.
In 2013, Rockhurst University asked me to create the first women's health elective course for its Doctorate of Physical Therapy Program. I taught this class for four years and thoroughly enjoyed sharing my passion with young PT students. I also had the opportunity to co-author two chapters on physical therapy for pregnant patient in both editions of the PT textbook, "Prevention Practice, A Physical Therapist's Guide to Health, Fitness, and Wellness." These opportunities helped me grow as a therapist and build several new professional relationships.
Then in 2018, my dream came to fruition, and I started my own private physical therapy practice called "Rehab For Her." I desired to create a space for women to feel safe and cared for; I wanted the environment to be serene. My clinic space is in the lower level of a Yoga and Wellness Center called "Home Holistic," which provides yoga, counseling, chiropractic care, massage, lactation support, and Doula services to women. It's the perfect place to provide comprehensive care to my patients.
We all face challenges, but looking back would you describe it as a relatively smooth road?
Working in the hospital setting had its challenges. Although I participated in grand rounds, spoke at physician meetings, and even observed some surgeries and deliveries, there were still many struggles. 
For example, early in my career, I had to see my patients behind a curtain vs. in a private room. After many requests, eventually, I was able to push for a private room with a sink and bathroom access, but then scheduling issues arose. I felt disconnected from my patients' individual needs when the hospital moved to a centralized scheduling system, where a secretary in another building would schedule my patients without contacting me regarding their questions/concerns.
These experiences increased my desire to open my own practice and provide care in a private environment that brought my patients peace and comfort. I also wanted to work directly with my patients to ensure that they had all of their needs met while still being in control of my schedule. 
However, my biggest challenge was when I was diagnosed with Breast Cancer just three months after opening my practice. Receiving that call was the most devastating day of my life. Fortunately, the cancer was caught early. Due to a strong family history of breast cancer on both my mother's and father's sides, I chose to have a double mastectomy. Due to complications from hematomas, infection, and implant failure, I underwent three additional surgeries, but I was finally feeling myself again by Christmas.
Throughout that first year of my practice, I was out of the office more than I was in it, but I also learned some incredible life lessons. I now prioritize my health and make sure that I find time for exercise and self-care every week. In order to be a great Women's Health PT, I need to take care of my health first.
As you know, we're big fans of Rehab For Her. For our readers who might not be as familiar what can you tell them about the brand?
I started Rehab For Her in January of 2018. It's a unique concierge Pelvic Physical Therapy practice in downtown Overland Park, Kansas. My passion is to educate, empower and help heal women suffering from pelvic pain, urinary or fecal incontinence, pain with intercourse, pregnancy-related pain, diastasis recti (separation of the abdominal muscles), tailbone pain, or bowel dysfunction. I provide comprehensive physical therapy and always evaluate my patients' orthopedic concerns in addition to their pelvic health.
There is a substantial connection between the ribcage, respiratory diaphragm, spine, hips, and pelvic floor. I love to decipher the root cause of my patient's pain or dysfunction and educate them on physiology so that they have the knowledge they need for success. I believe education is powerful, and so many women do not know about their pelvic health or anatomy. I provide hands-on manual techniques, such as myofascial release and deep tissue mobilization. I also adjust joints that are misaligned and prescribe individualized exercise programs for them to reach their specific goals. 
I think I am most known for my compassion, my listening ear, and for helping my patients achieve their goals. I love working with pregnant and early postpartum women, although I've had great joy helping clients from the ages of 16 to 90.
I think what sets me apart from other Pelvic PTs in KC is that my patients just get ME. I answer the phone, I personally text or email them back, and I don't have students or assistants provide some of the care. I do it all. And because of that, I mindfully limit the number of clients I have on my caseload. Therefore, I can provide 60-70 minute sessions without rushing my patients out the door.
I'm most proud of starting my own business. I always wanted to create a practice that was unique and special, and I feel I've done that. I have often had patients tell me, "I wish I would have found you sooner," "I wish my doctor would have told me about you," or "This place is so calming. It's so much better than a sterile hospital clinic." This type of feedback brings me such joy!
My family is my first priority, so one of my reasons for starting my own practice was to have autonomy with my schedule. I love that I can see patients around my children's activities and appointments. I see patients in the clinic 2.5 days/week and do my administrative work on the other days. I also offer virtual PT visits, which I can do from home if needed. This is a wonderful amenity for my new moms who are not ready to leave home or for patients with a mild illness but still want to check in and go over their home programs.
I love consulting virtually with moms right after delivery. Waiting six weeks until they've seen their midwife or physician is too long to wait if someone is suffering from pain or incontinence. There are so many issues we can talk through and problem solve during those early weeks to ensure that the patient knows how to minimize their pain, stimulate the healing process and maximize their function.
My desire is that ALL women know that Pelvic Physical Therapy can make a lasting impact on many pelvic and musculoskeletal conditions. So many women suffer from these ailments, and I want them to know that there are several conservative measures that we can use to help them overcome their pain or dysfunction.
Additionally, Pelvic Physical Therapy is not a "new" discipline. It was started by Elizabeth Noble, PT, back in the 1970s. She was one of my mentors and just passed away in 2015. Look her up! She was ahead of her time in so many ways. Her passion and wisdom have carried on through the works of numerous Pelvic Health Therapists today. She was the founder of the Womens' Health Section of the American Physical Therapy Association, now called The Academy of Pelvic Health Physical Therapy, and has over 3,000 members (www.aptapelvichealth.org). I've been a proud member since 1994.
Can you talk to us a bit about the role of luck?
Gosh, I don't know that any of my success or happiness has been due to good luck. I feel I have worked hard to get where I am today. When I moved to KC, I interviewed at six different hospitals until I found the one that wanted me to develop a Pelvic Rehab Program. I wasn't willing to settle for working full-time in an outpatient department and then developing a Pelvic Rehab Program "in my free time."
I waited until I found an employer (Mark Dwyer at Olathe Medical Center) that was willing to go to bat for me and help me grow the program the way I knew it should be done. Then when I wanted to teach Women's Health PT to the students at the Rockhurst Doctoral Physical Therapy program, I met with the director every year for five years until it finally came to fruition. I just wasn't going to give up.
I also love networking and find myself often telling others about what I do. I have found that the more you broaden your circle, the smaller this city becomes. For example, I now rent my office space from a friend that used to be my neighbor in Prairie Village.
Since the beginning of my physical therapy career, my goal has always been to help my patients attain their goals and improve their quality of life. In the field of Women's Health PT, I get to do that every day. Being part of this pioneering field has been so exciting and rewarding. My "luck" has been discovering a profession that I love. Not everyone can say that they have a passion for what they do for a living. But, I can, and that makes me feel lucky every day.
Pricing:
$190 for 1 Hour PT Evaluation.
$140 for 1 Hour Follow-up Session.
$30 Additional Fee for Home Visits.
15% off for Virtual PT Visits.
Contact Info: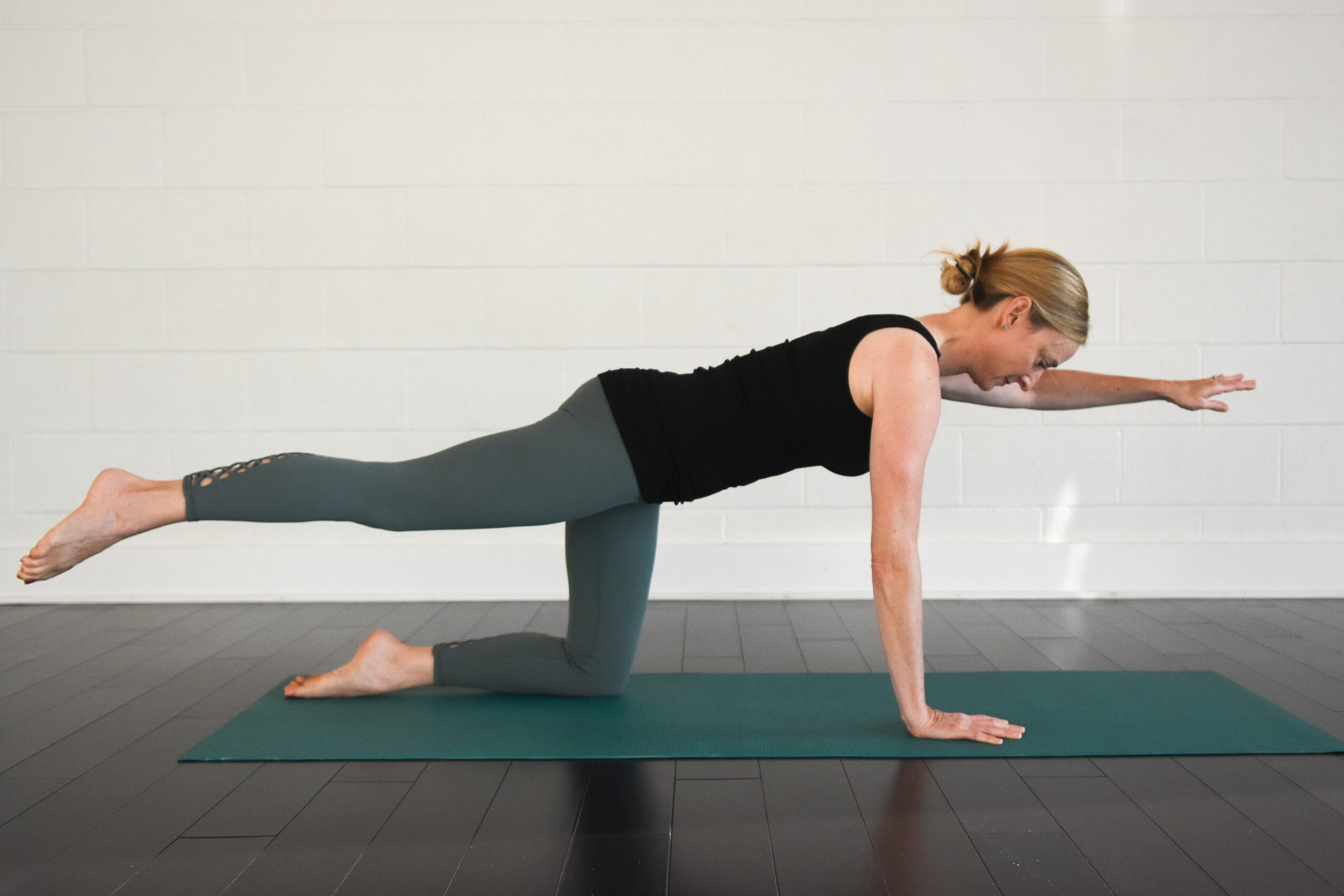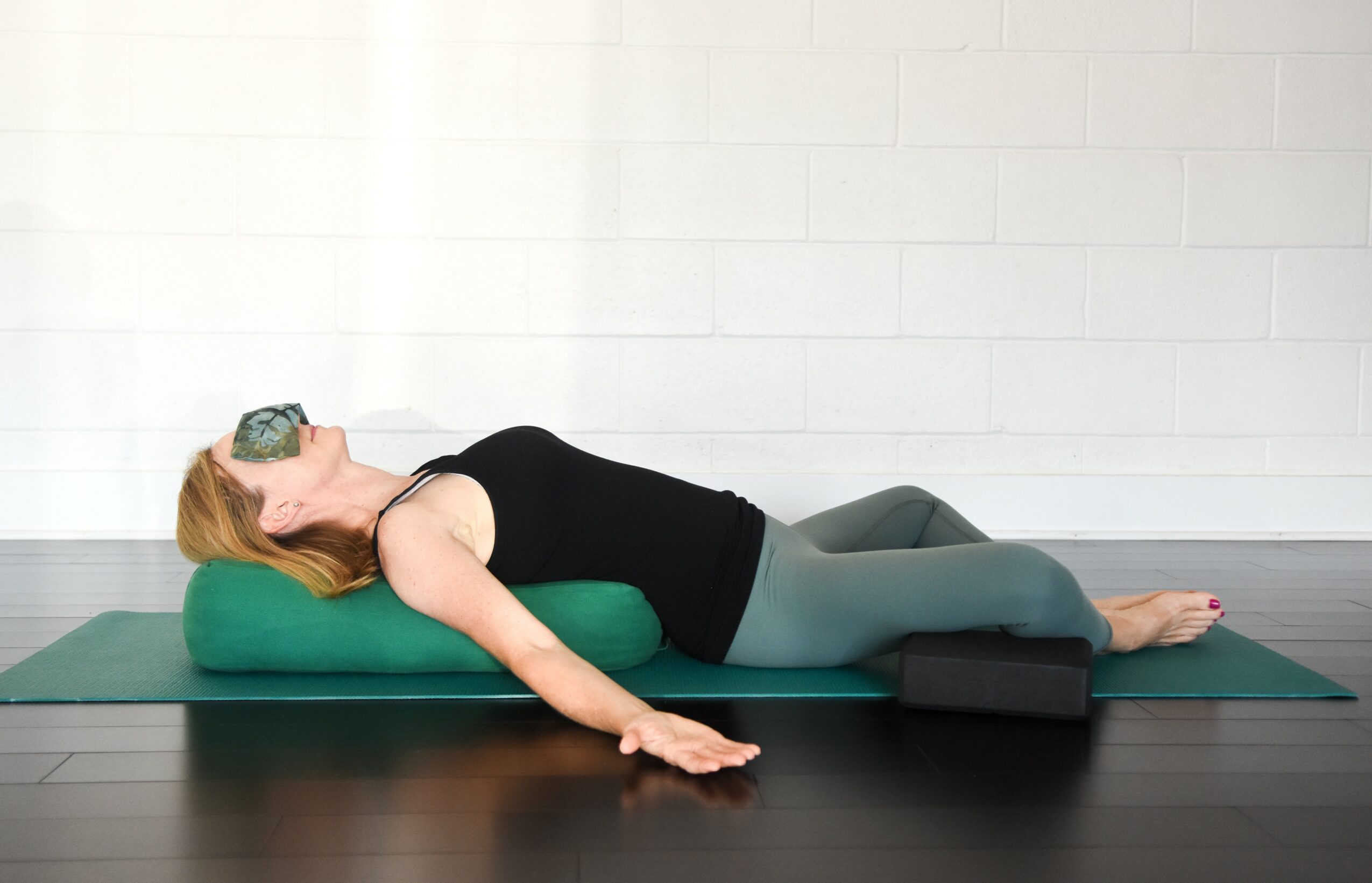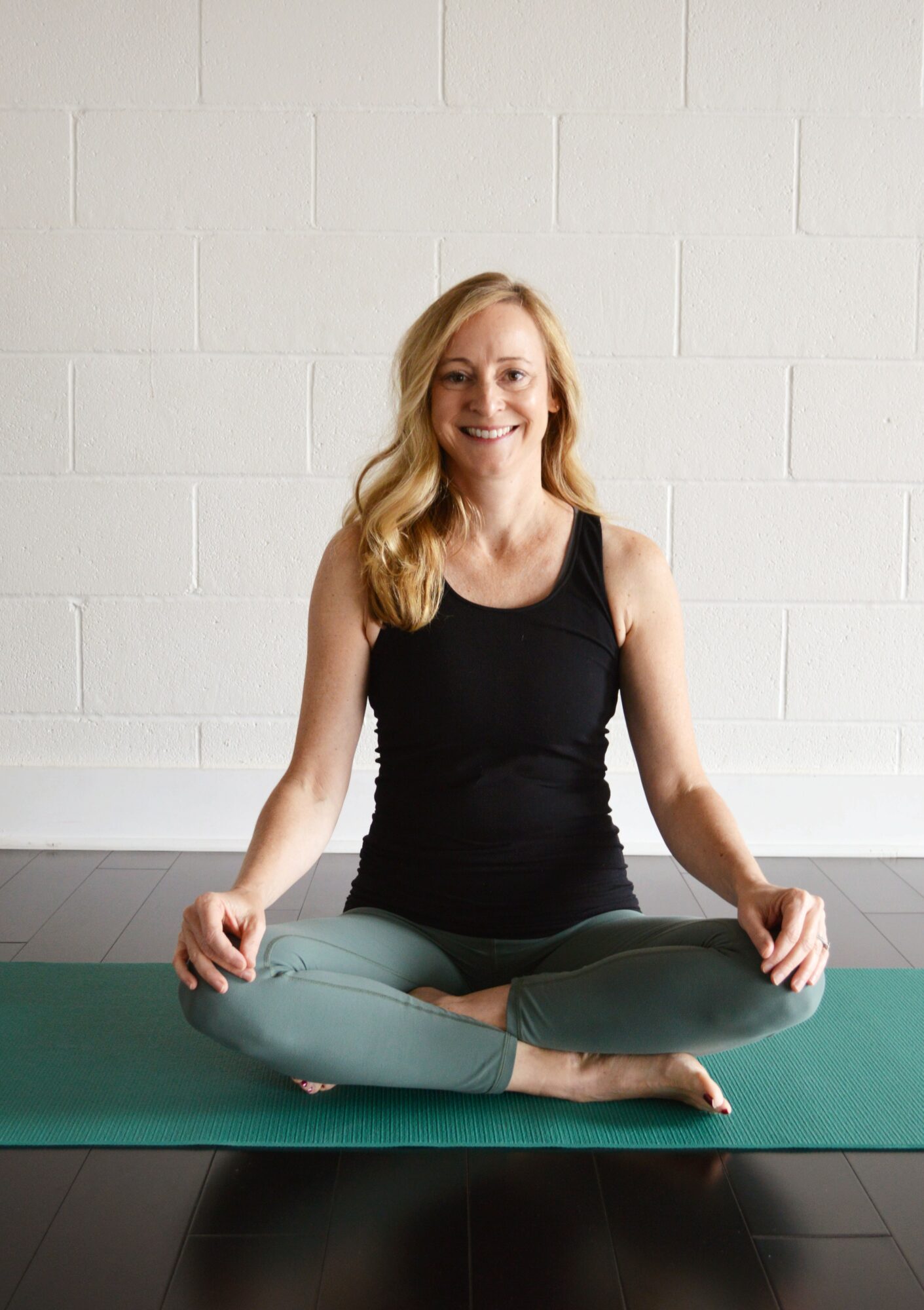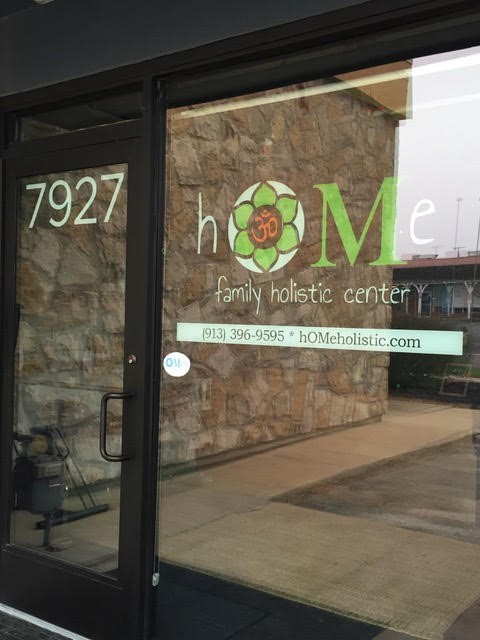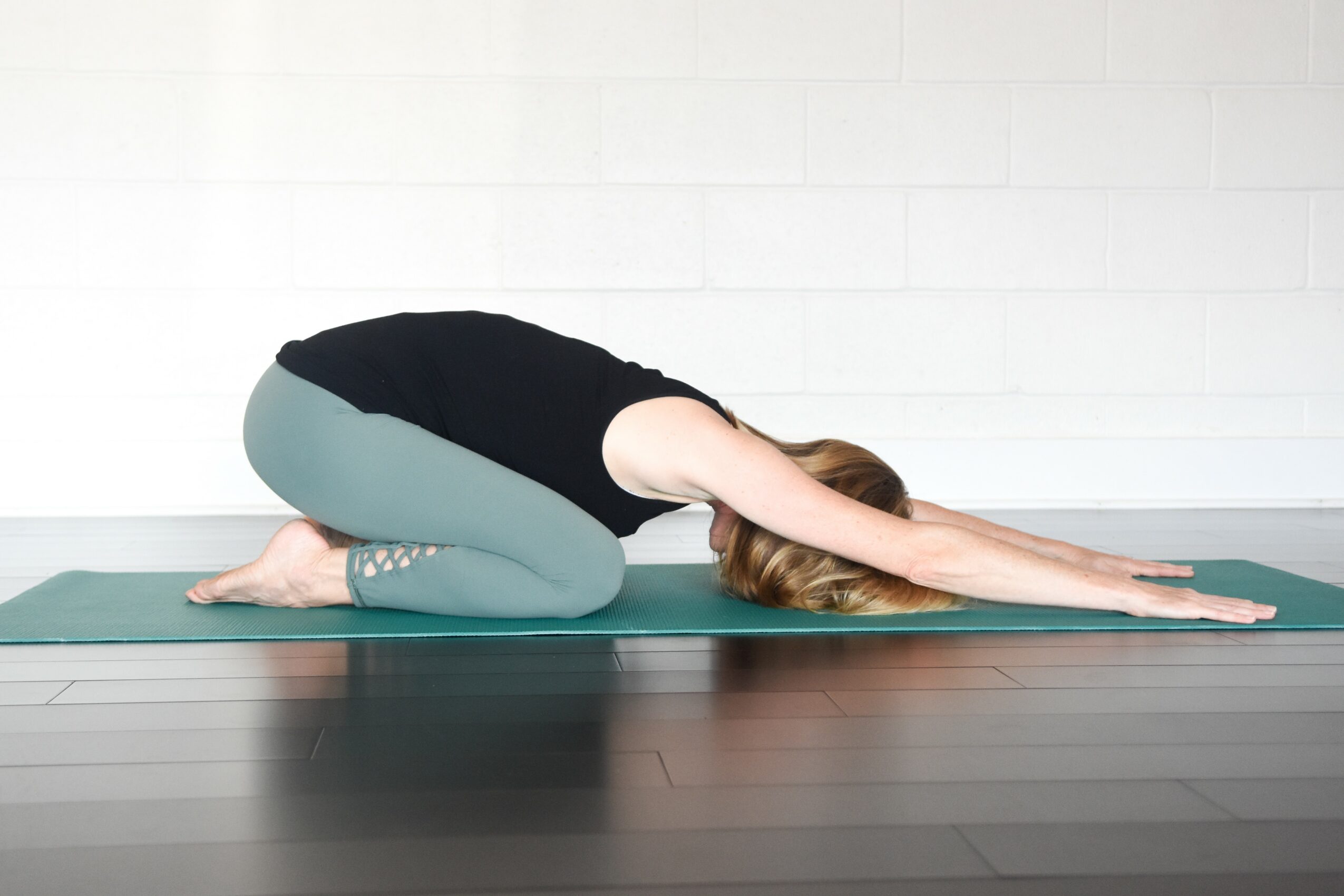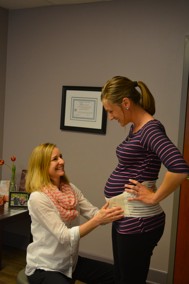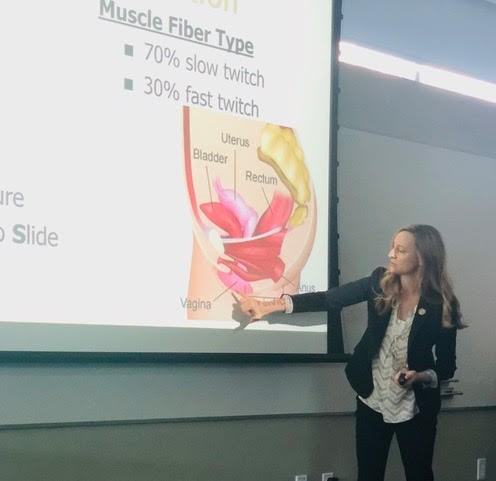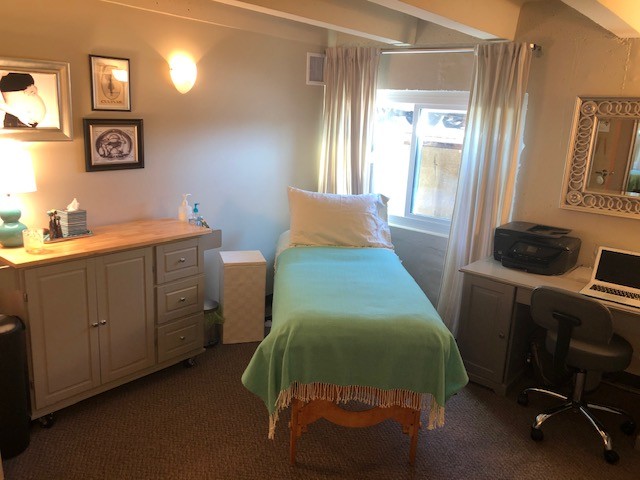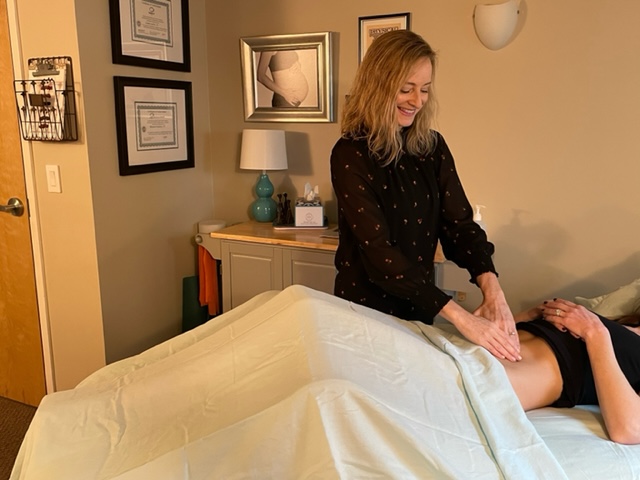 Image Credits
Maggie Docking, Lauren Bogner, Sarah Benson, and Lindsay Hargens
Suggest a Story:
 VoyageKC is built on recommendations from the community; it's how we uncover hidden gems, so if you or someone you know deserves recognition please let us know 
here.