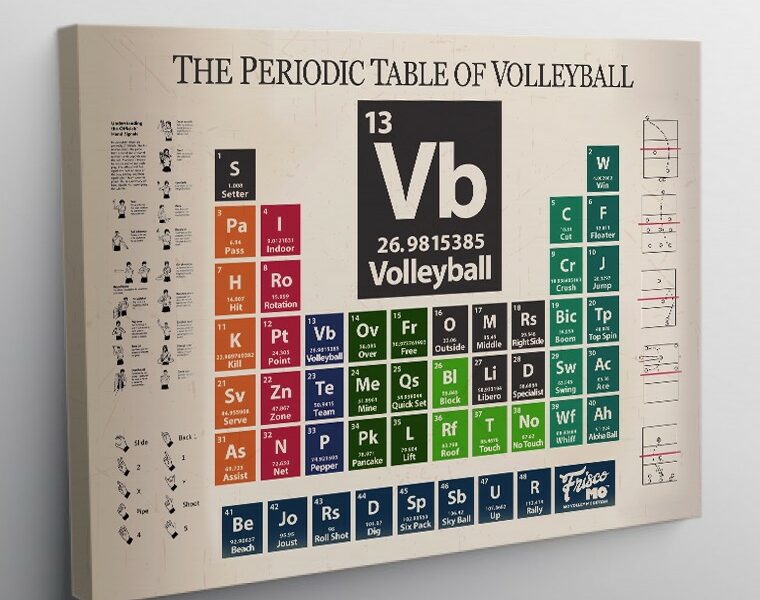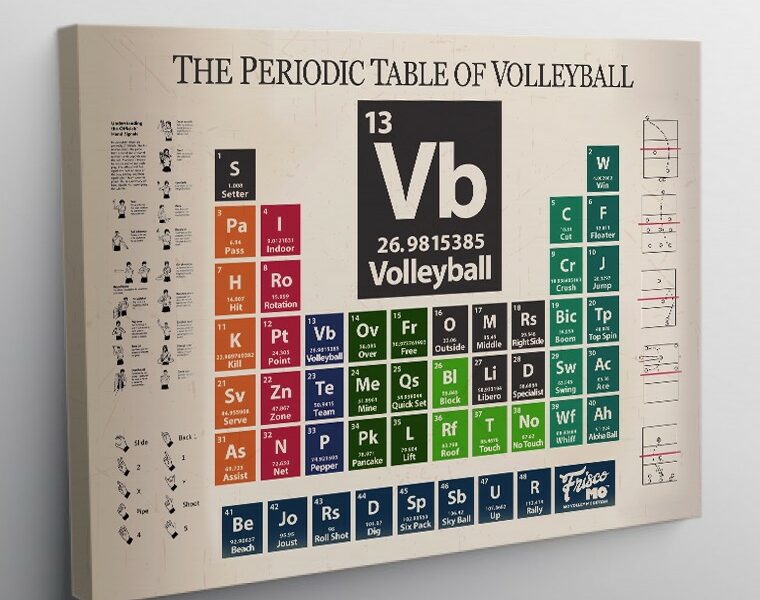 Today we'd like to introduce you to Lisa Deppe.
Hi Lisa, thanks for sharing your story with us. To start, maybe you can tell our readers some of your backstories.
Let's start with where I work. I live in Mukwonago, Wisconsin – near Milwaukee, home of Bradford Beach and The Fonz. This little office is mine. It's filled with our kid's art, my books, and tons of ideas. I sit at that desk often. So often, that my family sees me sitting there even when I'm not.
In 2017, my kids were all jazzed up for back-to-school shopping and our conversation went something like this…
"Mom, can we get some volleyball shirts?"
"Absolutely. Let's google."
Well here is what we found. Every shirt had this sort of variation.
M🏐M V🏐LLEYBALL L🏐VE LETS G🏐
You get the idea. Not much on the creative front and the letter O was always a volleyball. (See friscomo.com/about, to learn my feelings on that.) So I said, "I'll just make you some." And then the mister said, "why don't you try selling them?" The rest is volleyball shopping history. So, it began because of my family. And it continues because this old lady really loves being creative and hopes that one day when people think volleyball fun, they think Frisco, MO.
I've heard that more than you'd think. People also ask if I'm based out of Frisco, Texas. Both sound like lovely places, however, I'm based in Wisconsin, and the Frisco in my name comes from the tiny beach town of Frisco, North Carolina. My sister lives in Nags Head and a few summers back we were visiting as an island had formed off of Cape Hatteras. It was all over the news, the Today Show was even there. I love pop culture and history, so, there was no stopping me from seeing it.
We loaded up the kids, overpacked the Xterra, and were ready to walk a mile to cross the channel to stand on the newly formed Shelly Island. Once we parked and unloaded the clown car of madness, an old-timer in a navy pick up stopped, shook his head, and said, "what are you all doin'?" He offered a ride down the beach, we piled in and arranged a ride back. (We could have walked that mile, but it was sure nice to have a ride.) On the way back, my sister and I sat upfront with him and talked story.
He told us about his life. Born in Maryland, boarding school, Florida, starting this business, that business, racing cars, falling on his face and getting back up and on to something new. It was a great story. Back at the parking lot, we thanked him. I shook his hand and said, "I'm Lisa." He returned, "I'm Frisco Mo."
And I knew it right then. If I'd ever start a business, it'd be called Frisco Mo. That story of trying and failing and getting back up to try again. It's perfect. And it's really what this whole thing is about.
Alright, so let's dig a little deeper into the story – has it been an easy path overall, and if not, what were the challenges you've had to overcome?
There are always challenges when you start something new. It takes time to educate customers, patience to not want to go on a rampage against intellectual property theft, and a can-do attitude to build Frisco, MO each day. Here are a few of the memorable bumps.
I've attended a few tournaments as a vendor now, and I have a few takeaways. People love what they see but really don't put together that Frisco, MO is a volleyball lifestyle brand. Or that I'm not associated with the tournament. Or even that I'm the artist that's behind this fun stuff.
I see Frisco, MO as a customer service company. Yes, I create and sell products, however, the reason it is a success is because of the service I provide. I communicate well and in a timely manner. I value feedback from my customers and manufacturers and I treat each issue as if it was the most important issue in the world. No kidding.
My biggest struggle is with the pirates that steal ideas and sell them as their own. Today, a great comment appeared on an ad I'm running. It said, "Are you in the USA? Will it take 6-weeks to get an order?" It made me laugh aloud. I completely understand the question. Most of the "I Love Volleyball", "Volleyball Is Life", "Can't Live Without Volleyball" social media pages are just sham artists trolling every sport you can think of with the same title and a different sport subbed in. I met the Vietnamese T-Shirt Pirates right from the get-go with Frisco, MO. The Welcome Volleyball Pineapple shirt was stolen immediately and then adopted into a baseball pineapple, a basketball pineapple, and a softball pineapple shirt.
They even kept my Frisco, MO logo on it. I don't think I slept for 2 days after that. I couldn't comprehend how they got the art, (they take screenshots and remove the background in Photoshop), how they were selling them, (there are so many t-shirt platforms out there), or who was buying them, (likely, not many. Except for that volleyball softball one, I think they sold a bunch of those.) I learned to calm down a bit, accept it as part of the business and follow the rules regarding reporting copyright and trademark infringement. Every few weeks, I google the titles of my shirts and file the reports. In fact, just tonight, I did the very same thing and couldn't believe the results. (Hence the blog post.)
Advertising is a double-edged sword. It gets Frisco, MO out there and helps me grow and make money. By getting the message out, I'm also introducing it to thieves. I like to call them pirates. These folks don't care about anything other than making money. They don't care that the product is junk. They don't care about you, their customer. They don't care if you ever buy from them again. Tonight, however, I found a new, type of pirate. They are volleyball businesses here in the USA that run tournaments and tournament shops and sell things via their websites. I will not name names.
Yet. I've contacted them and asked them to remove the items from their shops. If they don't. Well, then it's hired a lawyer. Which is fine, but kind of yuck. I don't understand blatantly stealing an idea. I get seeing something and adapting it in your vision, with a different look and feel and style. But grabbing someone's work and just dropping the logo and changing a year, does not at all sit well with this rule follower.
If you're ever bored, or tired of Candy Crush, google Set Me Bro. Or Your Mom Would Have Dug That Ball. Or Why Unicorns Play Volleyball. Or Wanna Pepper? Or The Periodic Table of Volleyball. (The Periodic Table is the most ripped-off design. It's all over China.) You'll be amazed at what you see. I reported 9 violations tonight, from Amazon to Etsy to Tee Public and Those Who Won't Be Named (Yet). (A Florida volleyball brand has made it a habit of utilizing my ideas as their own).
It's frustrating for sure. And can really drag you down, if you let it. (And believe me, I used to really let it.) Now, I focus on something a few of you nice folks told me at the beginning, a quote from Oscar Wilde, "Imitation is the sincerest form of flattery that mediocrity can pay to greatness." I'm also going to focus on a lawyer and a bounty! Boo pirates!
Alright, so let's switch gears a bit and talk business. What should we know about your work?
I look at everything I do with Frisco, MO as an art project. The second shirt idea really was all art. We have a saying here in the family that can be traced back to the old days of the late eighties when my husband was playing on the beach. When you make that perfect set, we shout out, "HANDS OF LOVE!" I could see the design in my mind. I needed to draw hands that were literally made of the word love. One of my favorite classes at UH was typography. We spent an entire semester learning about type.
In fact, we spent one whole week scribing the letter S. I used to have the giant book of fonts, now I can use the computer as my resource. I wanted a font that was drawn. That had energy and motion and could be adjusted in different sizes and help to illustrate the human hand. The ball was another challenge. I didn't want it to be too visually heavy. Halftone! This design is a classic and I've adjusted it to work in different languages, Hands of Aloha for Hawaii, Hands of Gold, (Mãos do ouro), for Brazil. So there it is. Next time you see a perfect set, remember to yell out, "HANDS OF LOVE!"
Frisco Mo's first design began as a family project. I don't know about you, but to get my kids and husband to sit and visit with me isn't always easy. I like details. And to gab. They like to watch sports. Eat. Drink. And never share the details of a story, event, or day. So, in order to get them to gab a bit with me, I printed out a periodic table and asked for their help turning it into a periodic table of volleyball. When we began, I thought it was important to have every element relating exactly as it is to volleyball.
For example, H, hydrogen, would be Hit. Or, K, potassium, would be Kill. That lasted a few days as they all lost interest in my project. It was getting tough figuring volleyball terms for Vanadium, Meitnerium, or Niobium. Volleyball is a lot of things, but now with rally scoring, it's certainly not Bohrium. Time to simplify the project, "This is art, not science, so break the rules." I condensed the number of elements, worked in color grouped them in accordance with volleyball specs. For example, the dark gray elements are all of the positions with setter as number one. (Can you tell there are a couple of setters in our family?).
The blue along the bottom are beach volleyball elements. And the dark green relate to serves. Once I got it into the computer, the fam gave some final input and Frisco Mo's first volleyball shirt was ready to go. I still love it. It's the most popular Frisco Mo design and can be found on canvases, pillows, bags, the Volleyball Life Blanket, and for sure shirts and hoodies. There's one element that garners a bunch of head-scratching and Facebook comments. It's element #40, Ah, Aloha Ball. In Hawaii, the match point is the aloha ball. Goodbye opponents and hello win!
Frisco Mo is a labor of love. I love it. I love the design. I love working with people. I love the excitement and fashion shows volleyball people share with me. When I'm working on designs, sometimes ideas take a while, sometimes ideas come quickly, rarely do they arrive in an instant. However, with Frisco Mo, I knew how the logo was going to look instantly. I could see it in my mind. I knew the F in Frisco would have this cool, relaxed wavy script and the remainder of the word to be fun, clean, and clear.
I also knew Mo needed to be bold and simple and that the border around the logotype would be in the dimensions of a volleyball court. Even the tagline fell into place, "Mo Volley Mo Bettah." Mo in pidgin English, the slang used in Hawaii, means more. Bettah means better. I like the consistent cadence of matching syllables. So the word volleyball got shortened to volley. It works.
The tagline is a trifecta of meaning, more volleyball, more back and forth, (collaborating and working together), as well as, the horn tooting by me that Frisco Mo volleyball designs are better than what I'd found. I love the logo. Every Frisco Mo design has it, sometimes more prominent, sometimes less. It's my signature. I figure artists sign their work.
What matters most to you? Why?
The most important aspect of Frisco Mo is that my customers are happy. I want them to be happy with the experience from start to finish. I know I am a good designer and I know I have clever ideas. Customer service is the crux for Frisco Mo. When you feel like you matter to a business and that the business knows you, that's something an ad buy can not recreate.
Pricing:
T-shirts $26
Long Sleeves $36
Hoodies $48
Volleyshorts $33-$38
Bucket Hats $32
Contact Info:
Email: info@friscomo.com
Website: friscomo.com
Instagram: @friscomovb
Facebook: friscomo
Twitter: @friscomovb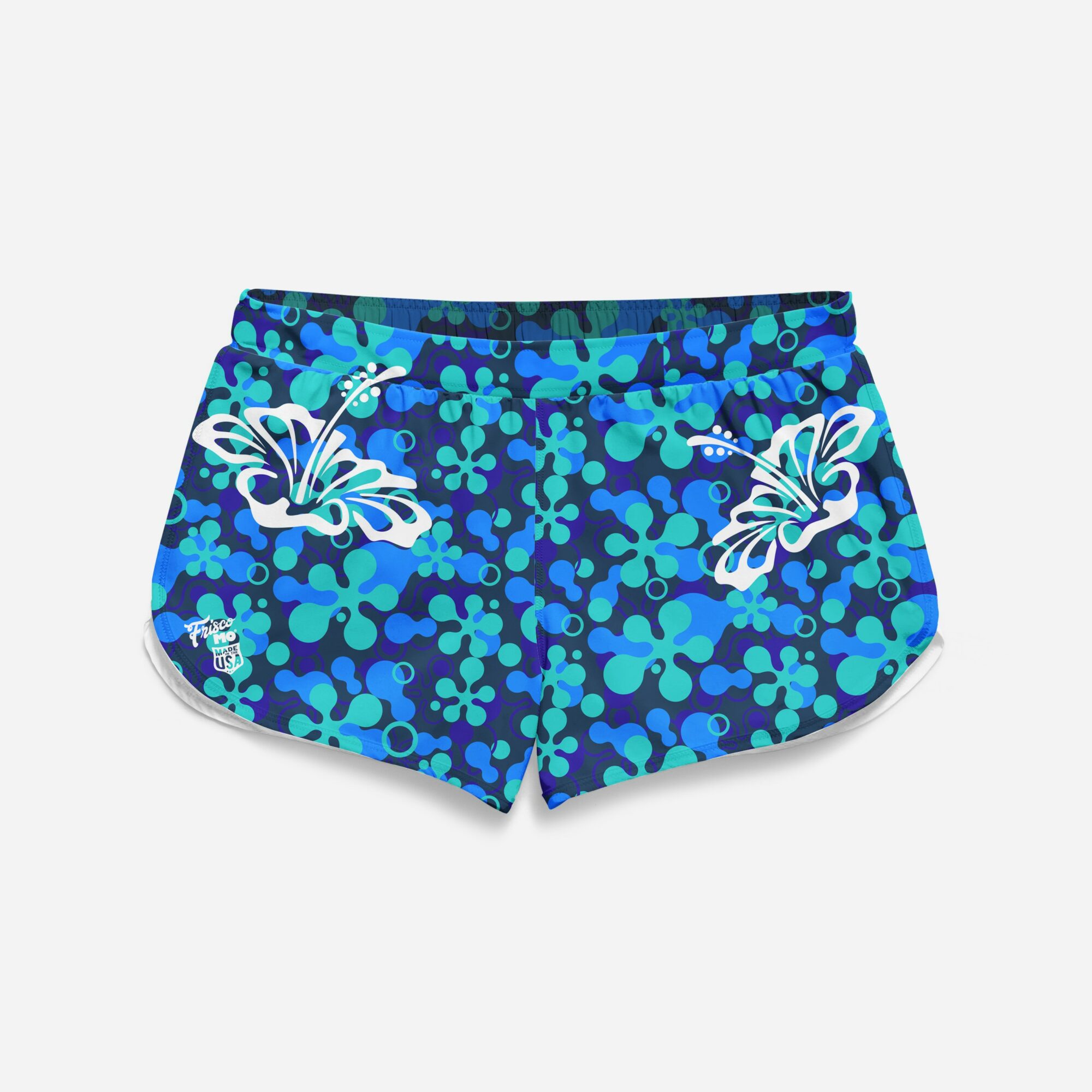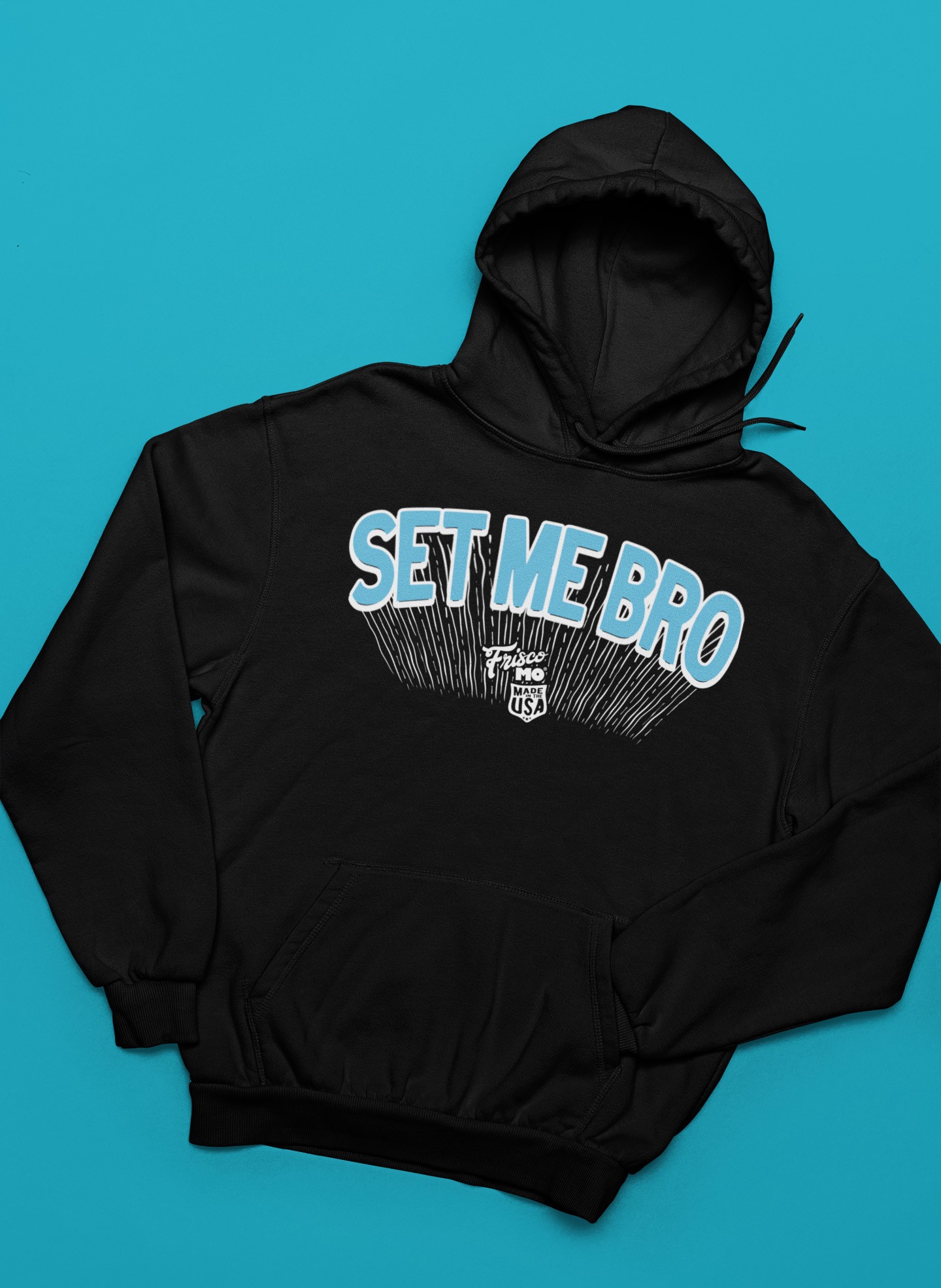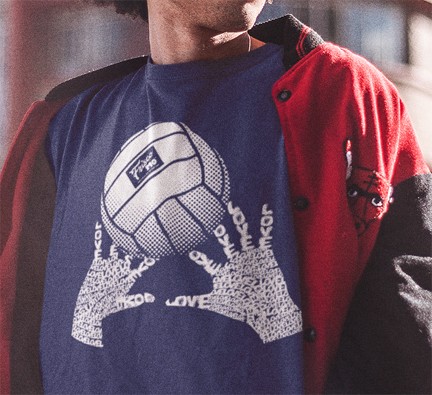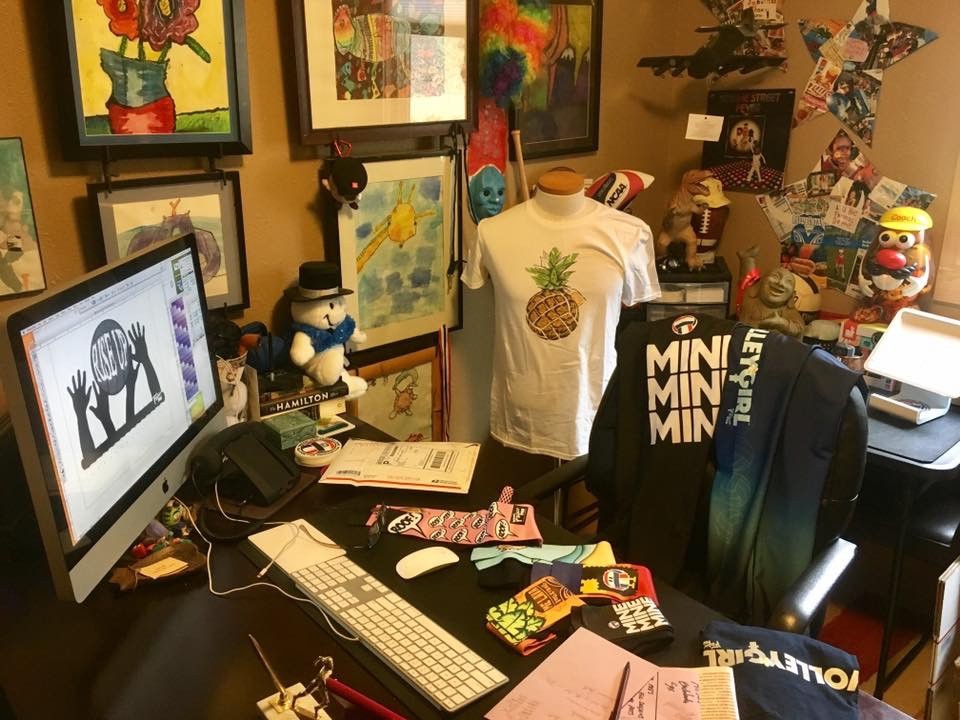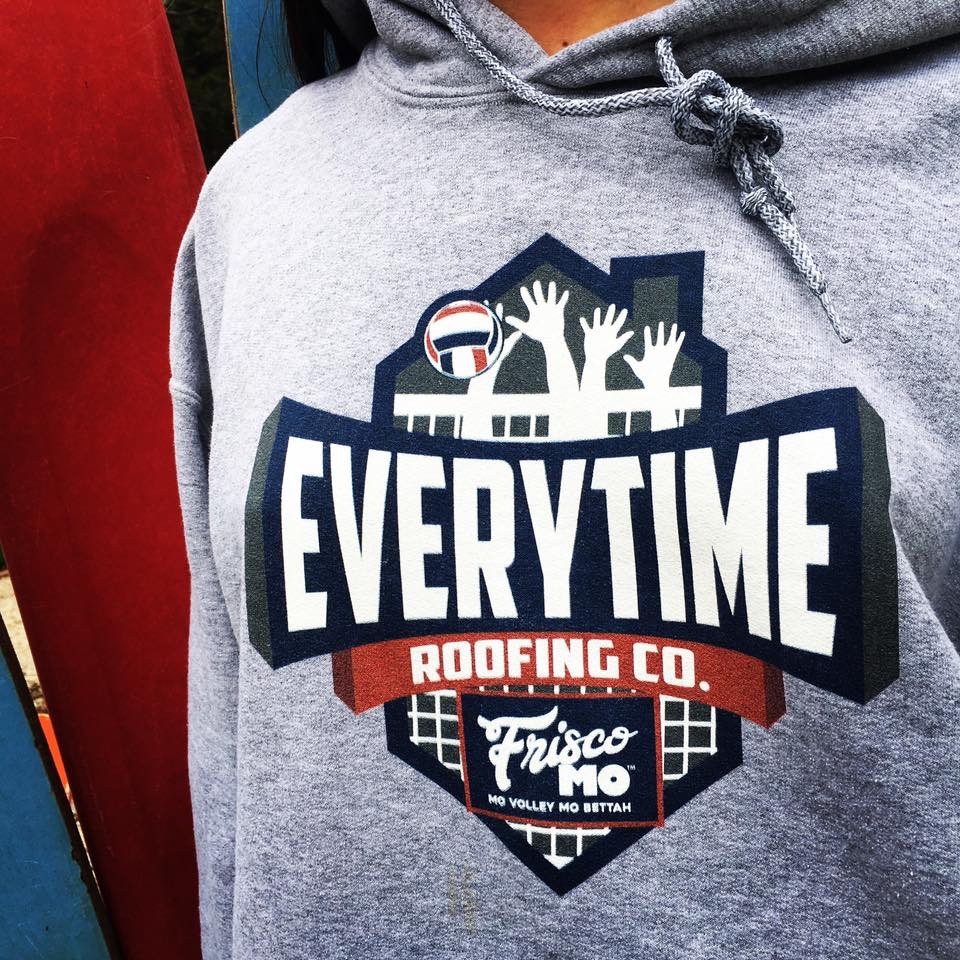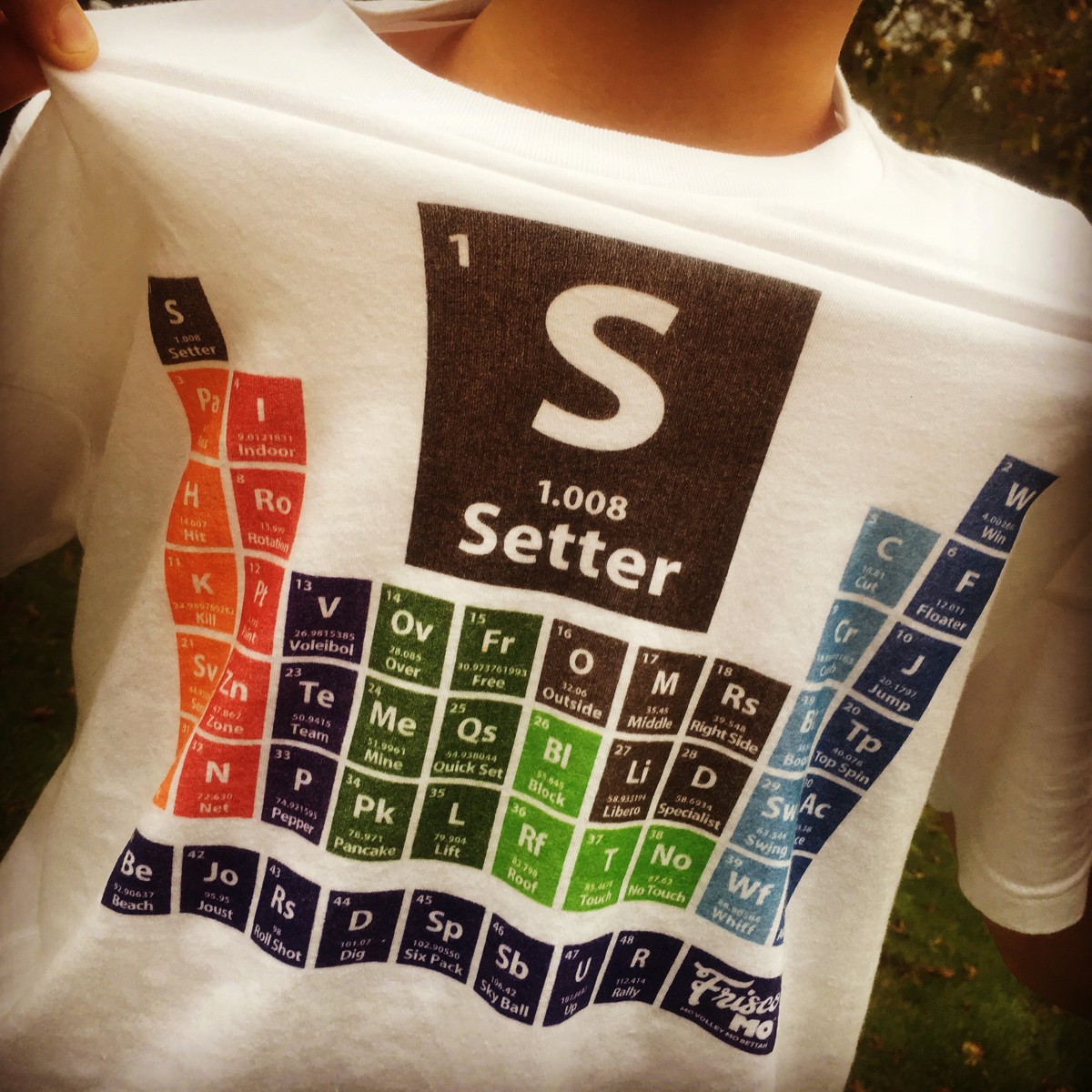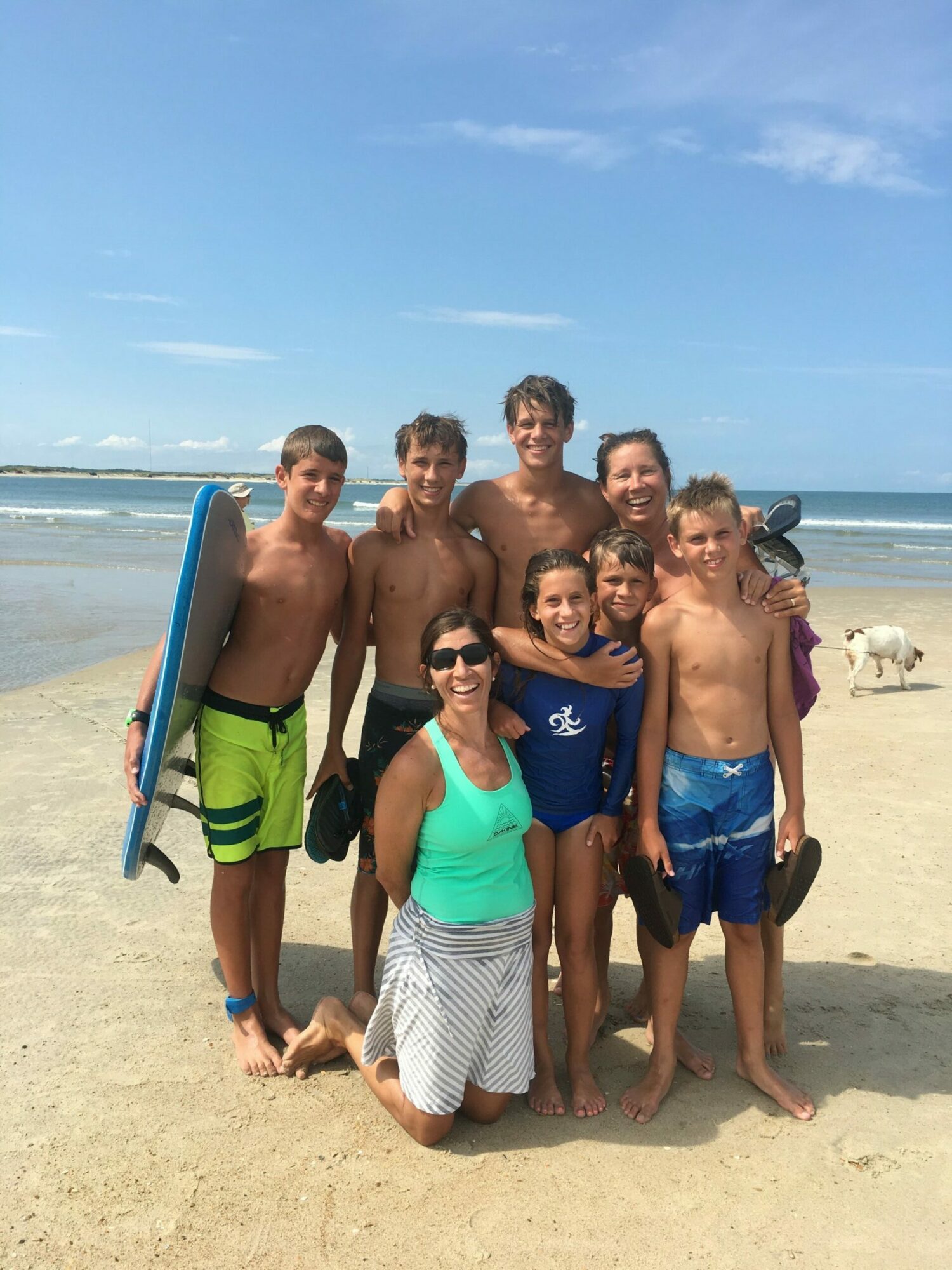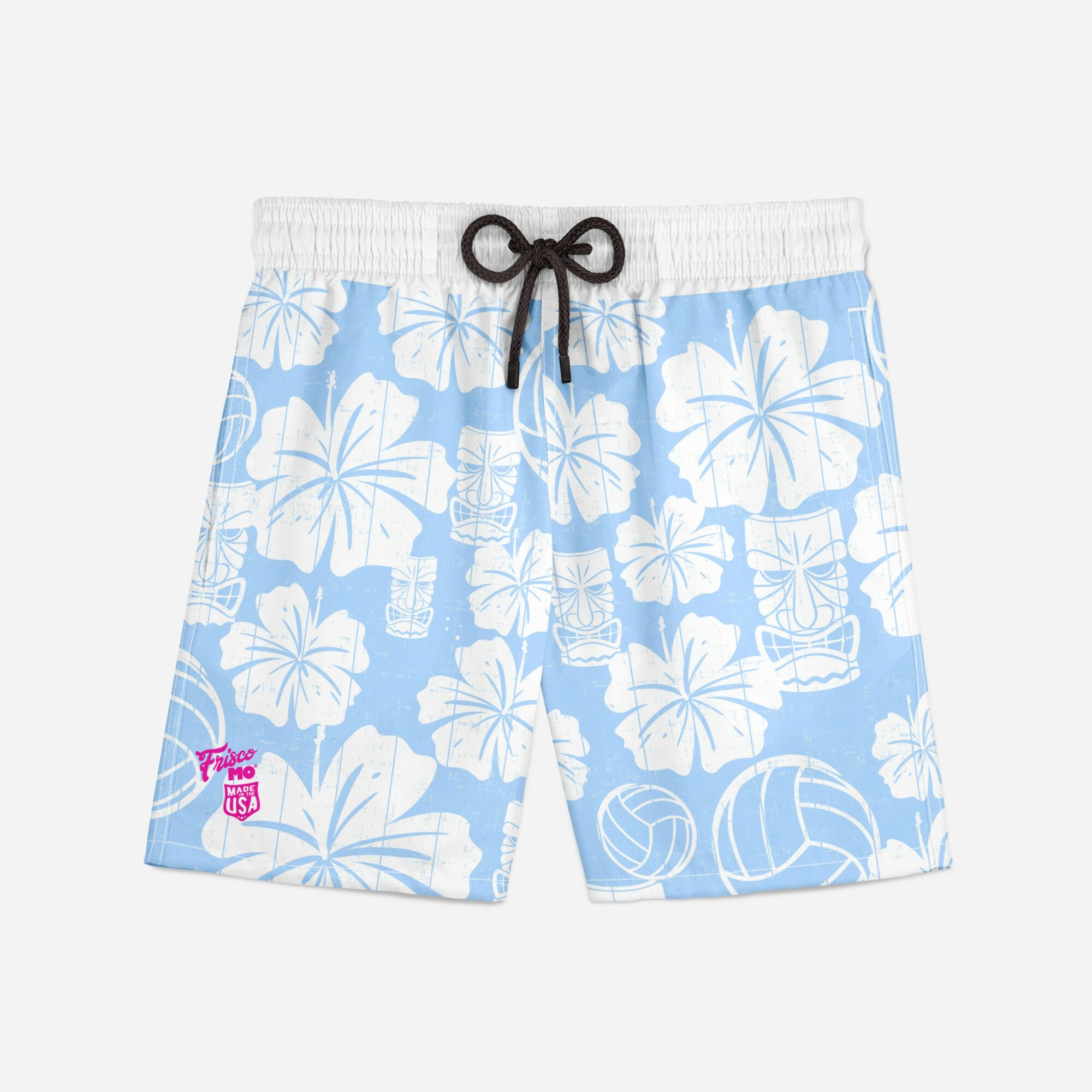 Suggest a Story:
 VoyageKC is built on recommendations from the community; it's how we uncover hidden gems, so if you or someone you know deserves recognition please let us know 
here.