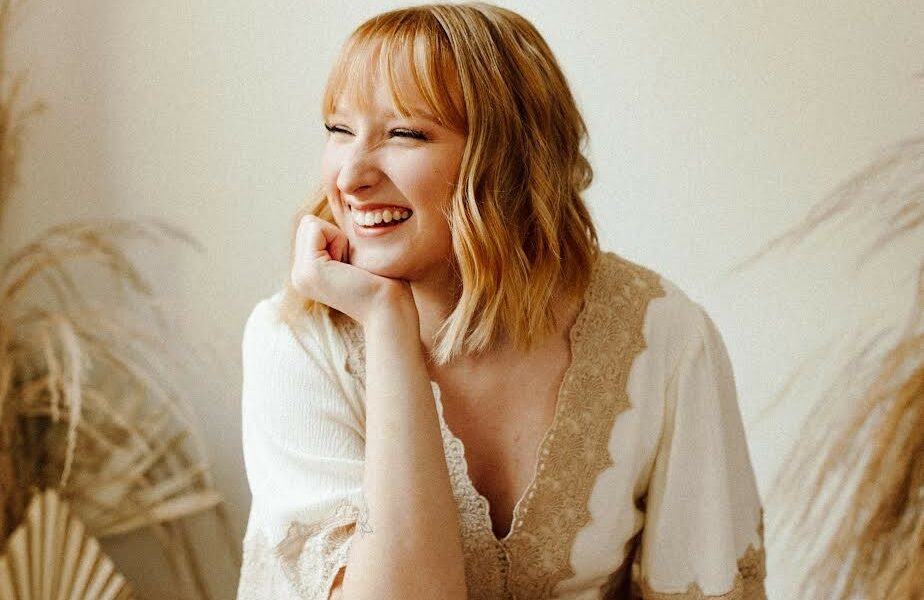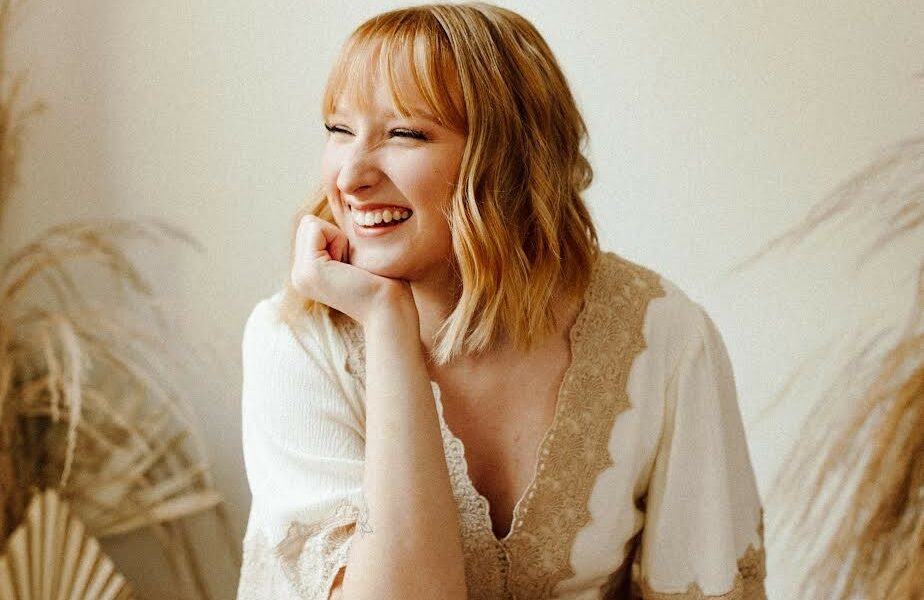 Today we'd like to introduce you to Alayna Buchmann.
Hi Alayna, thanks for joining us today. We'd love for you to start by introducing yourself.
Those who know me know that I am practically the living and breathing definition of a girly girl- I love everything fashion and beauty related. I just find it all so fun and appreciate that it allows me to express myself and my creativity in a unique way. My junior year of high school, I shared my love for hair by offering my self-taught talents to my peers each time school dances would roll around. That year and the next I would invite girls into my home and do my very best to bring their homecoming or prom hair dreams to life. I am so grateful to have been apart of those girls' special high school experience(s) and, occasionally, even walking away from those moments having gained another friend.
My senior year, as everyone else seemed to be preparing to go off to a four-year college, I was preparing to attend cosmetology school and daydreaming about possibly one day opening up a salon of my very own.
By September of 2019, I had only been attending cosmetology school for a little over a month when I decided to give my ongoing homecoming/prom hair services a name: Lily & Veil. Doing this gave me the opportunity to dabble in doing wedding hair as well which I, unsurprisingly, fell in love with immediately. At this point, I was juggling going to school, running this little, slowly-but-surely growing business of mine, and working part time at Maurice's where I met Liz, who has ended up playing such a big part in my story that is still being written.
Due to some of life's hiccups, I ended up dropping out of cosmetology school (que the song, Beauty School Dropout). I soon after left my job at Maurice's and took a full-time position working at La Petite Academy as a daycare teacher for a year before leaving that school for yet another daycare teacher position at Early Explorers Learning Center. During this time, I was still doing special event hair here and there, but to be vulnerable, struggling greatly trying to decipher what my next steps looked like. I had no idea what I wanted to do with my life! I decided to take a couple of months for myself to really dig deep, dream up some possibilities, and to hopefully decide on something.
My faith and relationship with Jesus is a huge part of my life and the way He showed up during those months is, to me, undeniable. I spent a lot of time with Him during this period learning more about His persistent, nitty gritty love and practicing humility and absolute surrender. I was learning to trust Him even though I didn't understand. This is something He has still been patiently walking me through and teaching me each day.
The morning of March 26, 2021, I was anxiously awaiting an over the phone interview for a position at a bank when I received a direct message on Instagram from my friend Ava who I barely knew at the time. She told me in her message that she had been spending time with God that morning and He laid me on her heart along with the verse Psalms 107:29-30. She went on to say that she felt like the Lord wanted her to tell me "'I am leading you to the desires of your heart. I'm bringing you to new places that you're going to love.'" Moments later I received another message, this time, from my friend Liz whom I mentioned previously. Liz had been running and operating Single Handedly Liz, an alterations and design studio, for almost a year by this point and had just recently decided to add an online boutique as a part of her shop. She reached out because her therapist had convinced her that she needed to hire someone. She said that she had been sitting with the idea all night and my name had come to mind. With tears in my eyes and a joyful and abundantly grateful heart I responded, accepting her offer. I smiled to myself thinking about how she had no idea about all of the pleading prayers I had prayed those past couple of months or about Ava's message. I sat there looking back and processing all that had happened over the past two years and I couldn't help but realize the Lord's intentionality and great detail He had put into every moment leading up to this one.
I have been the Boutique and Social Media Manager at Single Handedly Liz for seven months now. The Lord has continued to be so evident in this part of my story and has continued to answer those prayers I prayed so many months ago. We recently purchased a storefront in downtown Kearney, MO, where we plan to expand our brand and open a bridal shop in the fall of 2022- a dream Liz and I have secretly been dreaming for some time now. Liz has also been so very supportive of me and Lily & Veil. After we purchased the new shop, she approached me and offered me the opportunity to have a little nook in our office space specifically for Lily & Veil hair trials/consultations. What a kind and generous human I get to work with!!
I'm over-the-moon excited to see all that the Lord has planned for, both, Single Handedly Liz and Lily & Veil!
Would you say it's been a smooth road, and if not what are some of the biggest challenges you've faced along the way?
For a very long time, I had always put myself in a box when it came to how I thought my life was supposed to look like and what order everything was supposed to happen. I felt as though I was on this timeline that society seemed to validate especially when it came to life after high school. These unrealistic expectations I had set for myself caused so much anxiety, held me back from being fully present in certain moments and made learning to trust in the Lord and His timing a real challenge.
I am still learning to show myself more grace and let go of all those unrealistic expectations I've set for myself. There is so much beauty and freedom found in surrender. It is in my surrender where I have been able to experience the Lord's goodness and love all the more.
We are our own worst critics. Your story won't always look how you thought it would and that is okay. No matter who you are, whatever your story is, or what you believe in, I encourage you ask yourself if there are any unrealistic expectations you have set for yourself. Lend your heart a listening ear. Meet yourself and your hurt with the same amount of compassion, love, grace, and forgiveness you would someone else.
Thanks – so what else should our readers know about Lily & Veil?
I love having the opportunity to be a part of my client's significant life events and I pride myself in helping you look and feel your absolute best for any occasion. It's my job to help take the weight of making sure your hair looks picture perfect off your shoulders. I offer a time and space for you to share your ideas with me and where we can work together to create a look that is uniquely you before the big day. I meet you where you are the day of and provide all the tools I will need to complete the service (excluding wedding veils, decorative hairpins, or flowers).
We all have a different way of looking at and defining success. How do you define success?
If you had asked me this question a couple of years ago I probably would have answered with some sort of big long-term goal and what accomplishing it may look like, but now success to me is more bitesized. As I've been learning to let go of those unrealistic expectations I had made for myself, my dreams and goals have begun to change- they are under-construction if you will. At this point in time, success to me is as simple as saying 'yes' to new opportunities or experiences that seem scary.
Contact Info: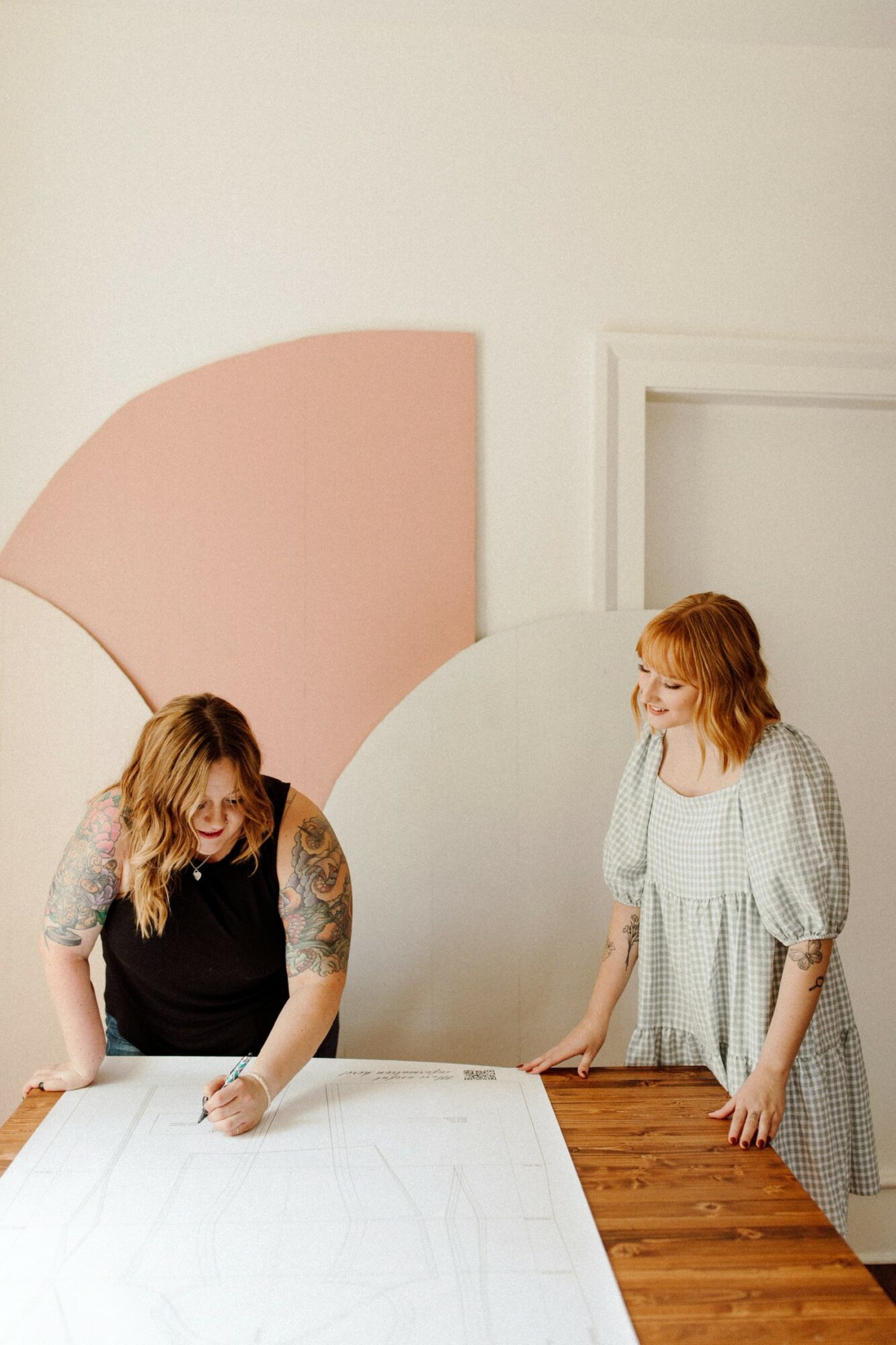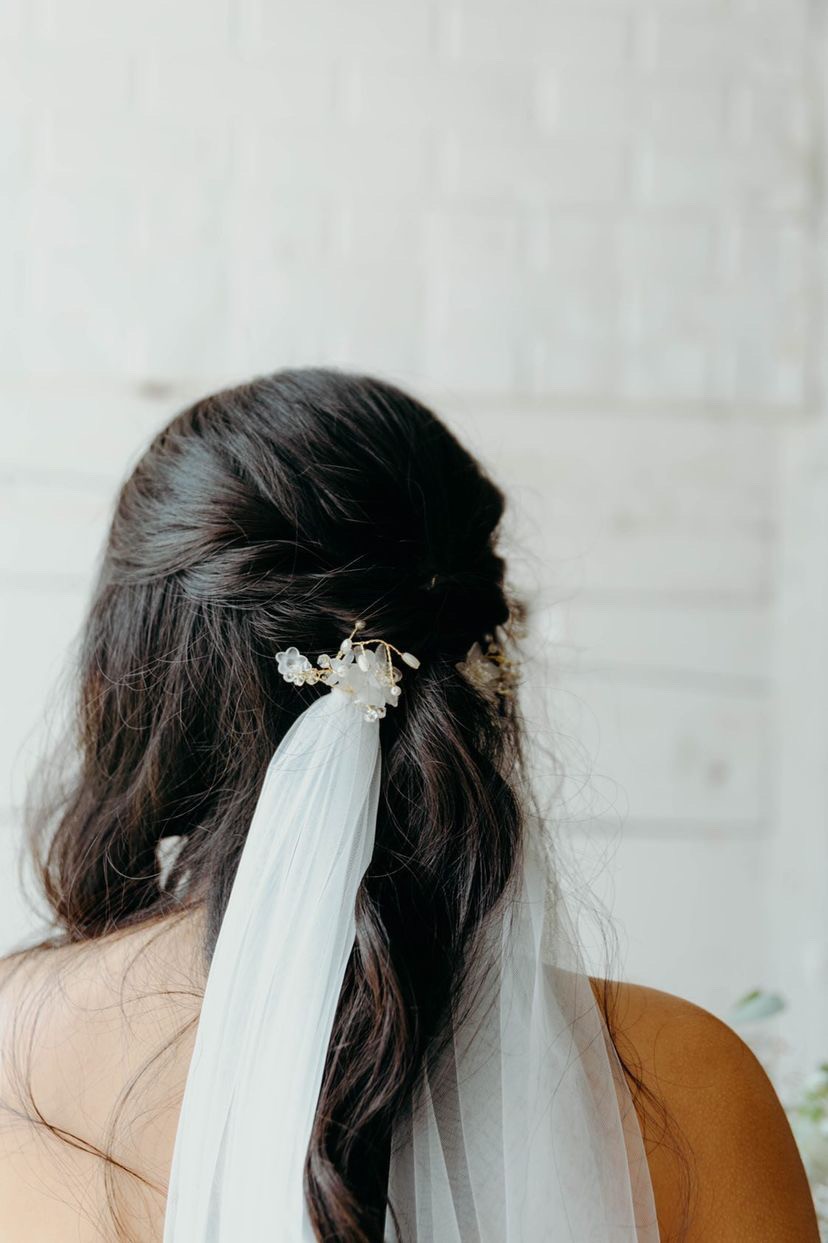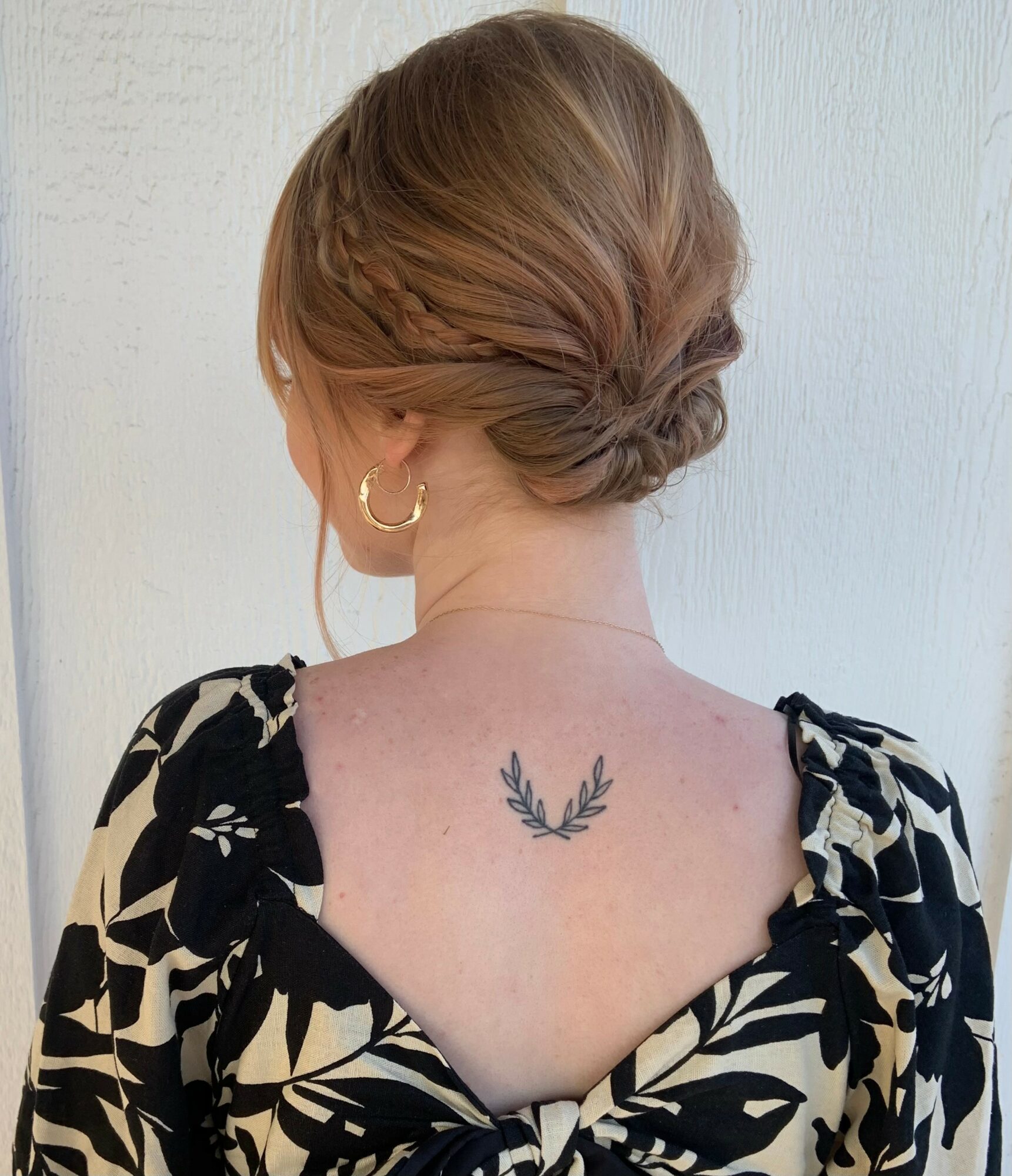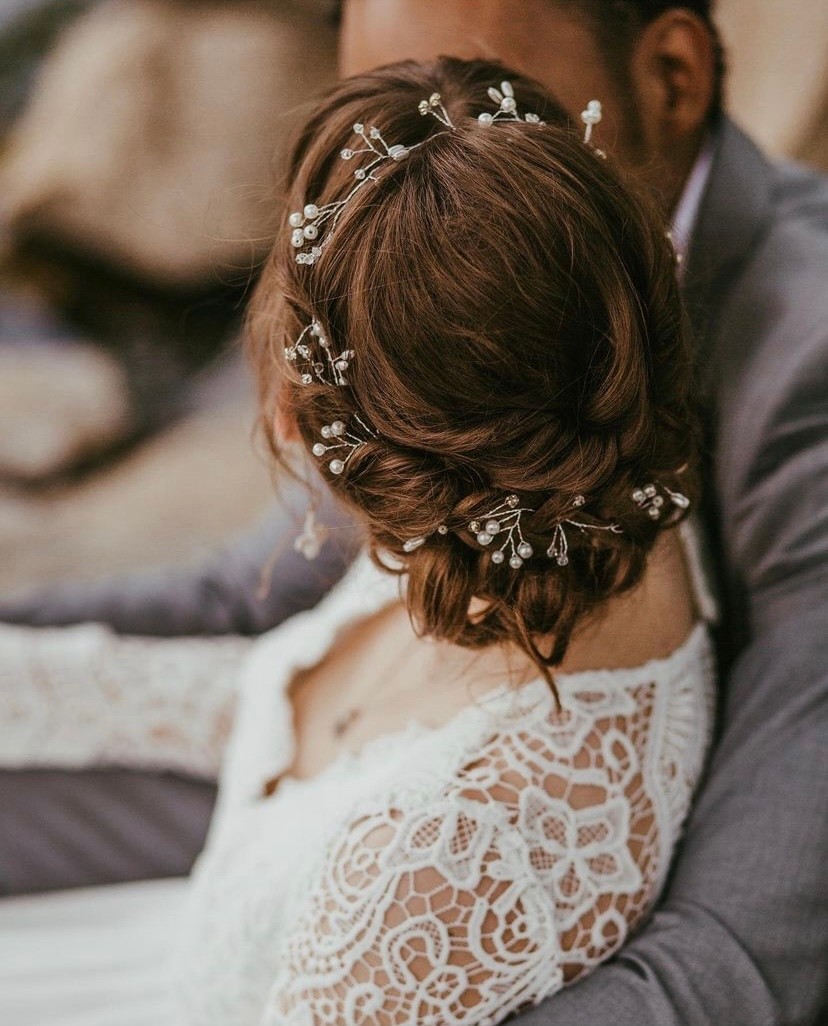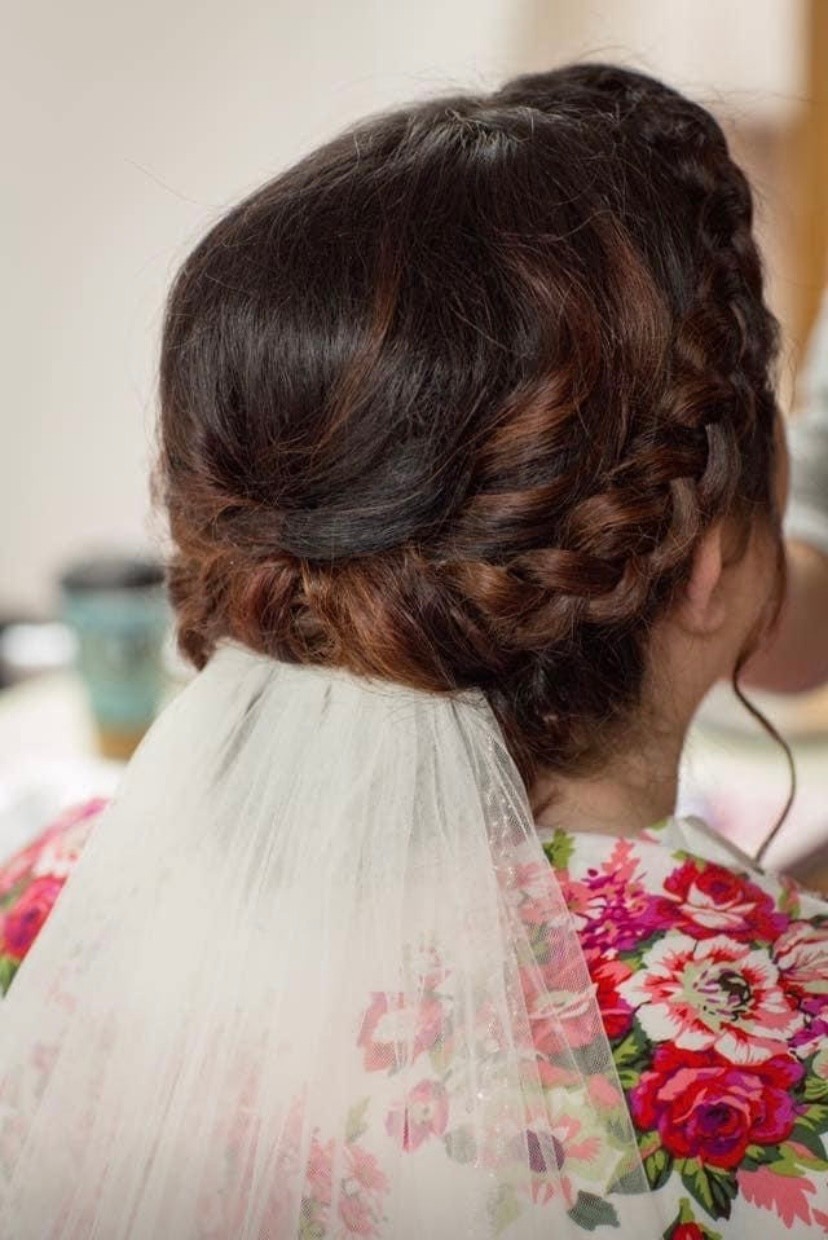 Image Credits
Meredith Graves Photography Aubrey Erin Photography All Gussied Up Photography Scott Meadows Wild Glory Photography
Suggest a Story:
 VoyageKC is built on recommendations from the community; it's how we uncover hidden gems, so if you or someone you know deserves recognition please let us know 
here.