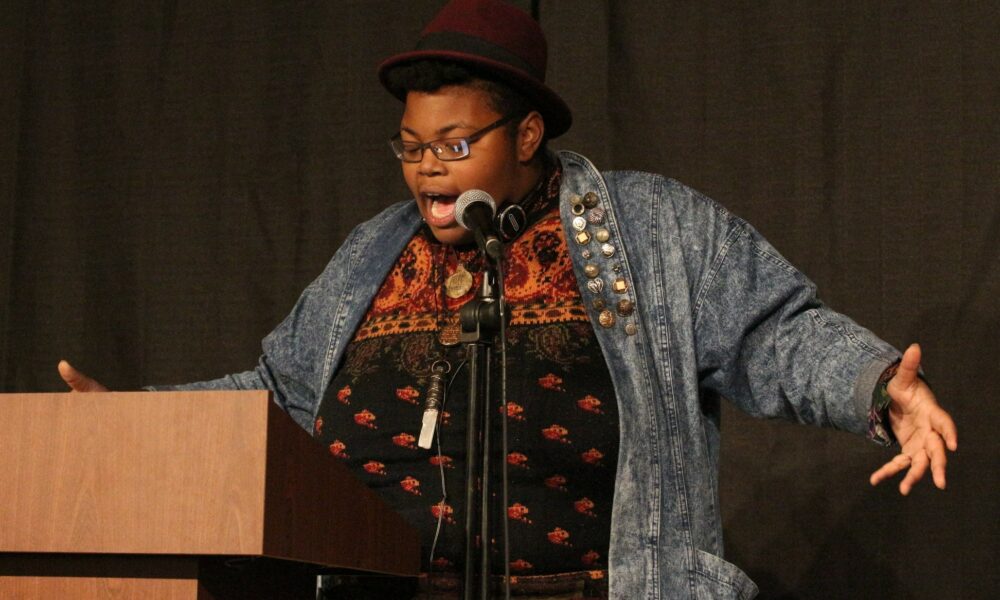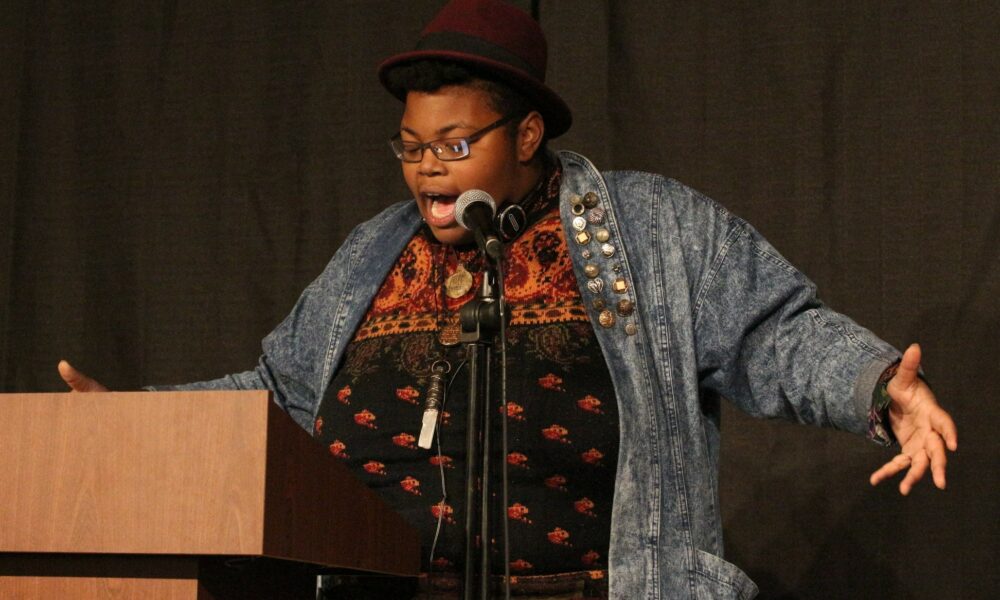 Today we'd like to introduce you to Melissa Ferrer.
Hi Melissa, please kick things off for us with an introduction to yourself and your story.
Hey! Do you know what? A person's story is so long! Every moment of every day is pregnant with being. Pregnant with both the practical and the possible. I am 30 years old and since I was seven people have told me I'm wise for my age. Now imagine 23 more years of wisdom. Which is often not easy to come by. For anyone who has any wisdom knows that a lot of it comes from surviving through and healing from painful moments.
So you ask for MY story. A story shaped by many pregnant moments of possibility and happening. You tell me I can express as little or as much as I would like, and here is what I have for you.
I was a child of love. A love child. Both my parents were unmarried and my biological father left when I was two. I was the youngest of my mother's five girls. And I was the only child my mother and father had. All of my parents were immigrants from Haiti. My mother. My biological father. And my stepfather– the father of my two oldest sisters. Poppy, my stepfather, lived with us until my mother passed away when I was 14. She cared for him because he dealt with some severe mental health issues and his family would not take him in. Though they were no longer married, she could not leave him without care and she loved him. See, a child of love. A child of my mother who sacrificed her whole life to make sure her loved ones could live a better one. Even if it killed her, which it eventually did.
It is my belief that everyone alive is an answer to the prayer of their ancestors. We are what survived through it all and who are learning to thrive beyond it. Perhaps this is why the systems and paths presented to me in my youth and young adulthood never meshed with the overflow within me. Why the limitations and glass ceilings presented never made sense. Since I was a child, many people would tell me that I was too much. As an adult who focuses on her healing, I now respond to those people; it is good to be too much in a world of not enough.
In a world that told me that I was not skinny enough, that I was not quiet enough, or tame enough. That I didn't have enough money to make my dreams a reality. That there was not enough hope, time, energy, etc., to actually make this world a better place. In that world, I learned to identify with the wrecking ball and the bull. The lion and sometimes even the lamb. My innocence was protected by my wrecking ball nature that barrelled through obstacles as if they were not even there.
Enough with the vague language. Despite being born a first-generation American in the Fort Greene Projects of Brooklyn, NY who was orphaned at the young age of 14, I blossomed into a resilient flower in the halls of Academia. I received my undergraduate degree in Creative Writing and Italian from Florida State University and my first Master's degree from Park University in Urban Education.
I became a teacher and later quit my job because I would not compromise myself or my children's growth to fit into the limiting structure of indoctrination and institutionalization. Having dealt with exceedingly dark and complex insanity, and I mean true insanity, I have become too aware of the paths that lead in that direction. So much so that I know when to avoid them. This knowledge has led me to the decision of forging my own path in this world under the watchful eye of the Most High God who desires equity and justice for all mankind.
Logistically, I am a poet, a writer, a musician, a motivational speaker, an educator, and a performer (in other regards than the ones already mentioned). I'm currently enrolled in the Randolph College MFA program to receive a second Master's Degree in Poetry. And, what probably takes up most of my time, I'm an organizer. This path of surrender to the Ocean of the Almighty has washed me up on the shores of the organization KC Tenants. A city-wide tenant union that believes in and fights for systemic change to bring truly safe, truly affordable, and universally accessible housing to all of Kansas City through social housing.
KC Tenants believes that the people closest to the problems are closest to the solutions.
As such, our predominant, front-facing leaders are those most impacted by the issue of housing insecurity. I deeply believe and know that being alive is all one needs to merit the favor of being cared for with shelter, food, stability, and community. Housing should not be a commodity. And truthfully neither should access to food or healthcare or life-affirming education. What a person makes should not dictate their access to healthy living. Every living being on this earth has value. And every human has a voice. A voice that is valid and needs to be heard. KC Tenants doesn't just believe this but operates in this truth.
That's why I lend as much of my time, energy, and skill as I can to them. Not just because I believe in their cause, but their cause is my cause. My mother died because she chose to work over her own health. To her, it wasn't a decision. She had children to take care of and lived in a society that would not support her or her family, so she had to do it for herself. And when she fell sick, she didn't stop and ended up in the very same hospital she worked in and eventually died in. The violent system of property ownership and unhealthy individualism killed my mother. Housing insecurity is my story as well.
So is the search for true community and acceptance. So is coming into knowing my own power and voice outside of a commodified, capitalist system that does not honor the value of life. I have been homeless. I have been sick. Heck, I've even been in jail (seventh grade can be hard for us all). I have been an orphan. I have been abandoned by the institution. I have been forgotten by this system. But I've also been shown kindness from one-off individuals who did not let me stay down. Who brought lessons through care and discipline that I needed to learn. Who taught me to persevere and to always shine my light, no matter what.
My story is the story of every human being who is honest with themselves. I have learned that we are the same even in our perceived differences. And that may be the greatest tragedy of all, we have lost our sense of familiarity with each other, with our family. I fight to reconcile that. I live to help us remember who we are and that we are alive. And that the question of what we are, and what it means to be alive reveals itself as we live truly with integrity, honor and justice, humility and mercy, and even just a mustard seed of faith being our guiding lights.
I live and work for a day when we all know and reflect the ocean of Love that we are all swimming in.
Would you say it's been a smooth road, and if not what are some of the biggest challenges you've faced along the way?
Haha! I'm laughing a guffaw at the thought of smooth roads. Are any roads truly smooth? Or is the smoothness of life more related to how like water we can be? I imagine that to a rushing current of water there are no rough roads. (When one is malleable, patient, and persistent.) I think they call this adaptive? But to answer your question, No. Life has not been smooth. But looking back from where I stand now, on this peak, and staring at this vista before me, I'm grateful for it all.
I can give you the grocery list of traumas that I have incurred. Is that what you are looking for? Like many of us, my sexual innocence was tampered with at a young age. Like some of us, I have known death. For ten years of my life, someone died every two years. My oldest sister and godmother committed suicide when I was 12, my mother died of pneumonia when I was 14, my biological father passed when I was 16, my uncle died in the earthquakes in Haiti when I was 18, my aunt died of natural causes when I was 20 and then I died, at 22.
The absence of being is a strange thing. A sense of loss that seems like a bottomless pit where you could fall forever. If you research schizophrenia on Google, you will find that its onset often hits at the age of 22. I haven't been on time for most things in my life. But for some reason, perhaps because it was beyond my control, this rendezvous with death came right on time. That's what schizophrenia is. A splitting of the mind. Complete obliteration of what you know your "self" to be. Complete loss of identity. And all context of relationships. Complete isolation, trapped in a body that is still alive while everything around you and within you is in a state of nonmeaning, of death, and of loss of life. I learned so much from living in that space for four years. Is that weird?
During that first four year bout with mental illness, going in and out of psychosis, with periods of numbness in between, there was this little light in me that kept saying "If I can make it through to the other side, I'll be able to help others through as well." When the hallucinations would ramp up and the spirits of condemnation, shame, guilt, doubt, and fear would ravage my insides; informing me that I was abandoned by God. That I was the one part of creation that God could not love. That because I ate too much, or smoked cigarettes, or whatever imperfection I expressed, because I had them, I would bring about the destruction of the whole world. That it was all my fault. When they would say these things and infiltrate my inner being and outer world, I would shiver and cower in fear, I would cry for both God and Death, and all the while a small ember was whispering, "If I can make it through this, I can help others through as well."
And that has been my mantra through every challenge that I have faced, including my second bout with a mental illness earlier this year. The lessons I have learned through my challenges have been insurmountable. I have learned that institutions of man are not to be trusted. I have learned that there is something deeply divine and loving in all of creation. I have learned that when we talk of returning home we are talking about returning to that sense of divinity and belonging to which we are all allotted. Everything I do from this peak, from this mountaintop and the many mountaintops to come is to bring reconciliation and healing to all I come across.
To undo the knots of trauma and chains of obligation and ownership that have kept us bound to a system that cares not for the value of our life and our freedom to make mistakes and learn from them. I intend to and, in fact, do bring peace that I learned from Messiah to all I come across and to those who come across me. And for this, and for many other reasons, I am grateful for the well that I have found in the midst of my hell of suffering.
A well with water that fills my being with vitality and a faith that is fit to build something new, something better, and something that has always been here in the undercurrent of all of life.
As you know, we're big fans of you and your work. For our readers who might not be as familiar what can you tell them about what you do?
Well, I guess I'm mostly known for being a spoken word poet. I've been a spoken word poet since I was 14 years old, I'm 30 now. My spoken word poems are deep reflections of my experiences and perspectives as well as articulating the amalgam of emotions and encounters with the divine that reside within my body. Expression, to me, is a necessity. It's how we undo the knots that we've tied ourselves up into. Stepping on a stage, I'm either creating space for an encounter with love, or exorcising the demons of fear, guilt, shame, racism, and etc., from our midst.
As a musician, I use the guitar or any instrument that I can play (drums, sax, uke, etc.) or any that others will play for me as a foundation on which to build my soul exploration upon. I use music for praise and in-the-moment revelation to questions that I have not yet given the space to be answered in a way that I can consume and live out. As such, most of my music is made in the moment and rarely ever again in that same way.
As an essayist and creative nonfiction writer, I seek to get to the root of problems in a way that makes it plain for all to see. Where poetry is taken up in the mysterious ebullience and carried on the waves of melody, essays ground us down in what simply needs to be said as plainly as possible. I mostly use essay writing to unpack and uncover social issues and undo harmful social contracts.
Overall though, I'm a motivational and inspirational speaker, whether intimately or on a stage. I inspire others to move toward their dreams and see them as the reality of their existence. I simply shine a light on what has always been hiding in the recesses of our hearts and minds. When we come upon something scary, I stand unafraid to call it out, and when we come upon that which we've always been seeking I stand in celebration with those who have uncovered what they've been looking for.
My nibling (non-gendered word for niece or nephew or in between) said it best: "Having seen you perform, one would think you are hardcore "woke-woke," but knowing you, I would say you are just hardcore love woke." I think that about sums it up.
I'm most proud of the relationships that I have made and continue to cultivate. I'm proud of my ability to be a friend and to serve those who are around me. I am proud of the love that I continually am practicing to receive and to give. I'm proud and grateful to be alive and to know and stand in the fact that I'm leaving this world a much better place for having been here.
What was your favorite childhood memory?
In second grade. We gathered around my teacher as she read aloud our book for the day. I don't remember what book it was. But I do remember the new word I learned from it. "Flabbergasted." When I returned home my mother was making ice tea from the powdered Nestea mix.
I said "Mummy, you're making tea?! I'm flabbergasted!!" My mother turned to me with a huge smile on her face and the light of all the love in the world in her eyes and asked where I had learned that word. I relayed to her the story of my day.
For a long time, after losing my mother, I sought that look she would often give me from the eyes of others. Now, though, I finally rest in the comfort and gratitude of having received it at all. (If I'm being honest though, this memory is probably what reinforces my deep love for words).
Contact Info: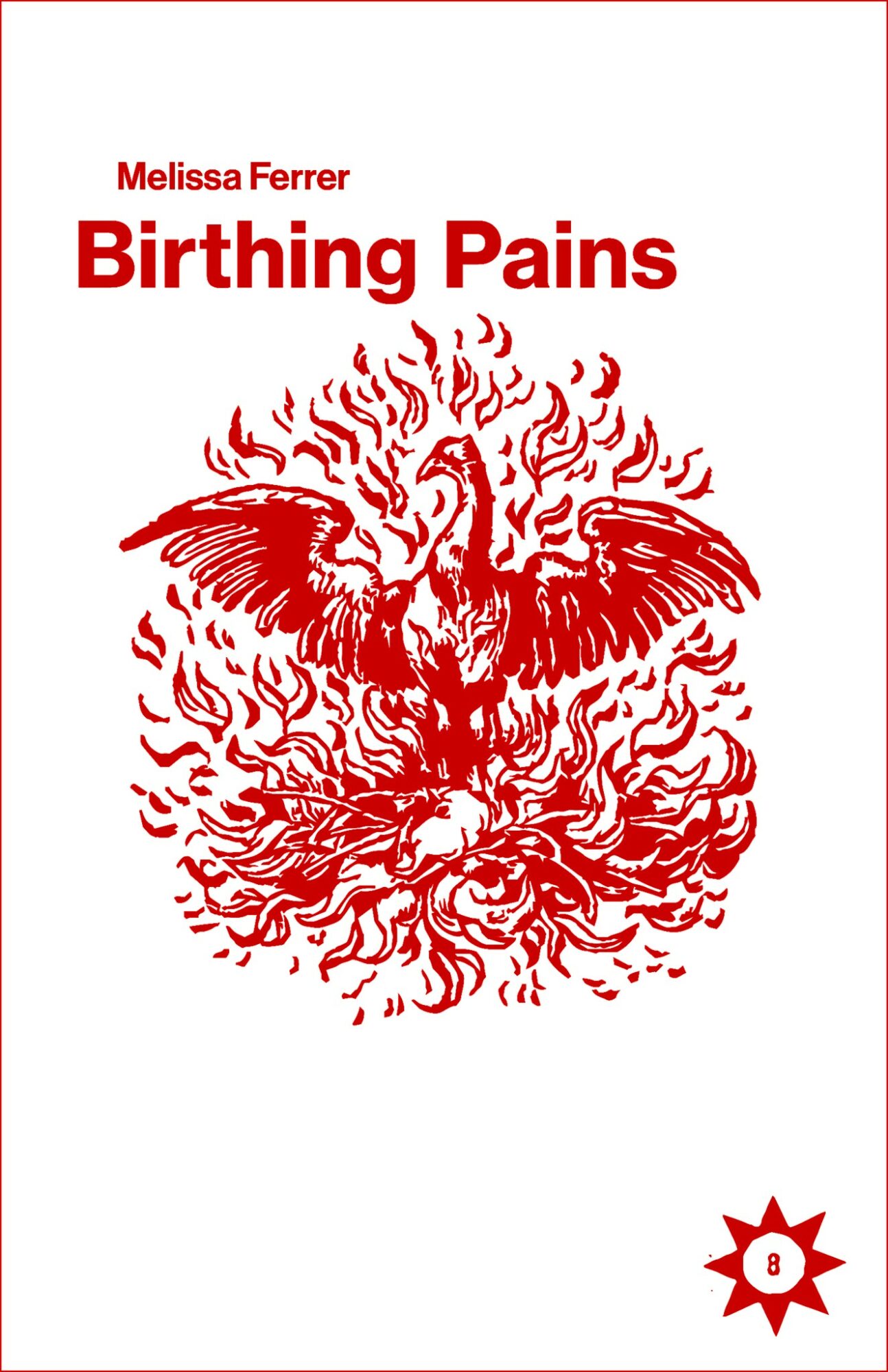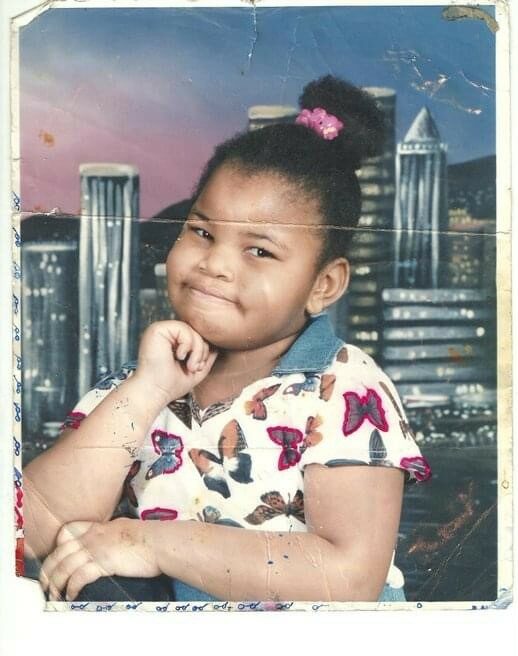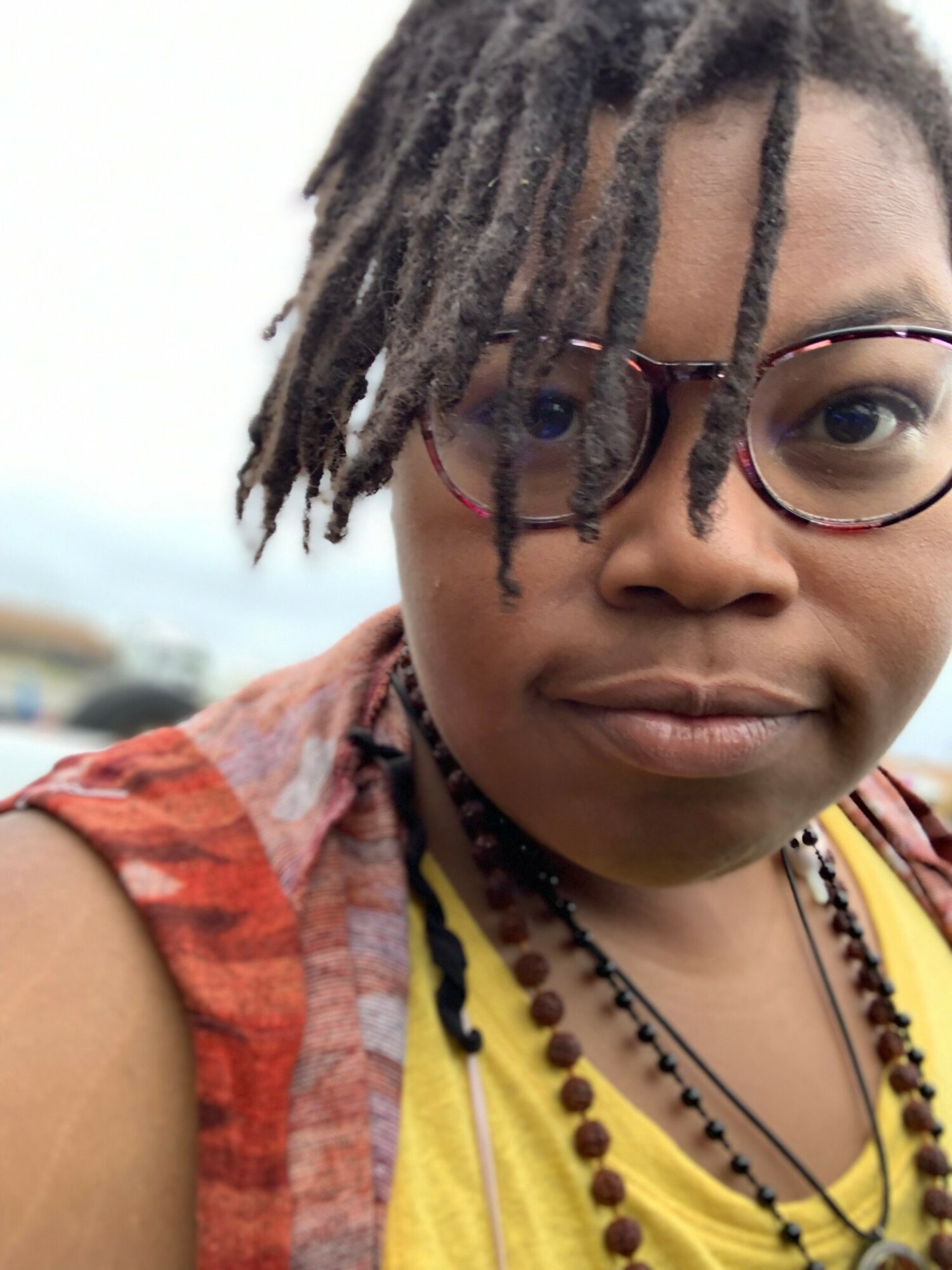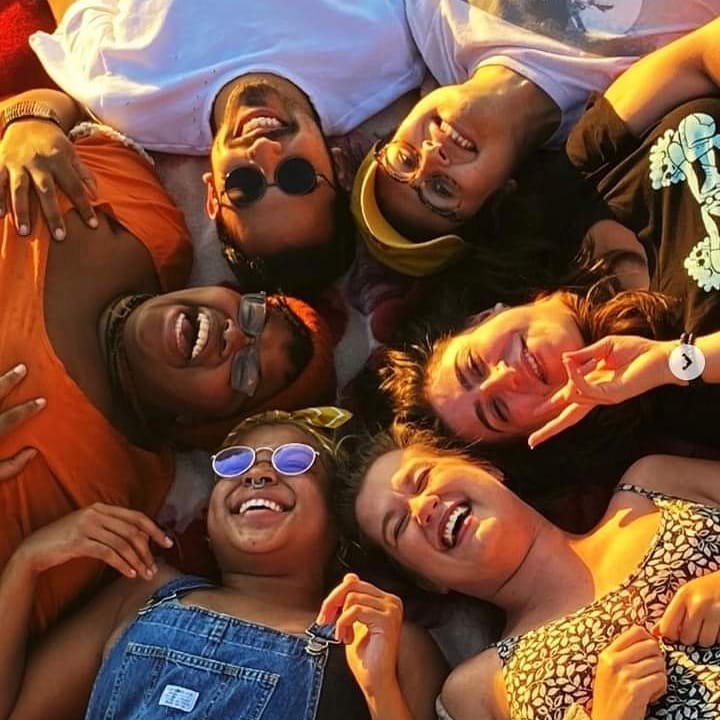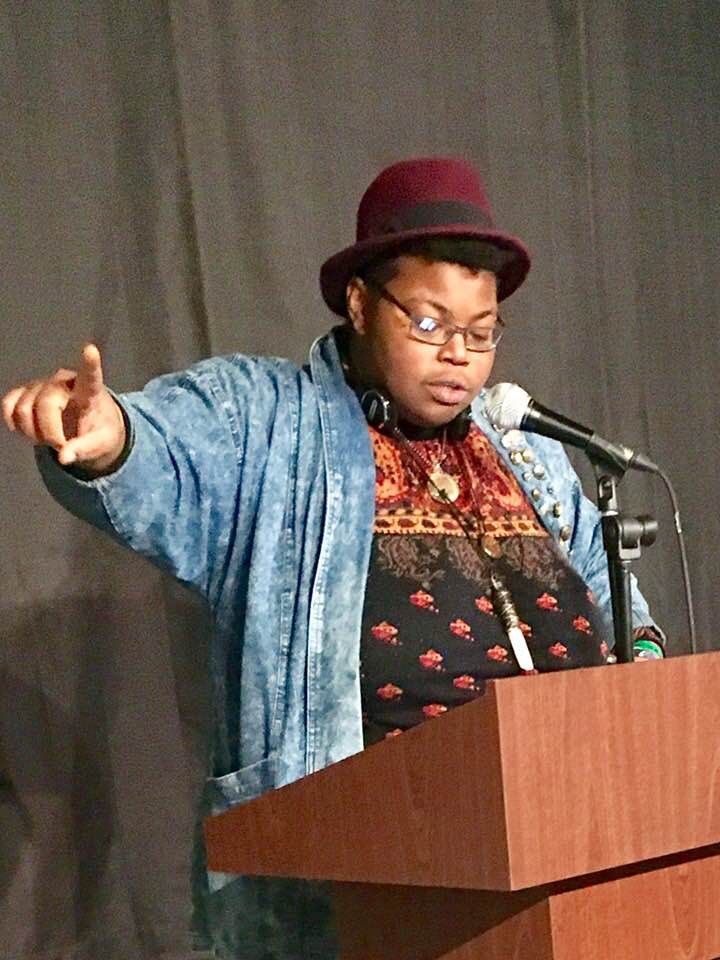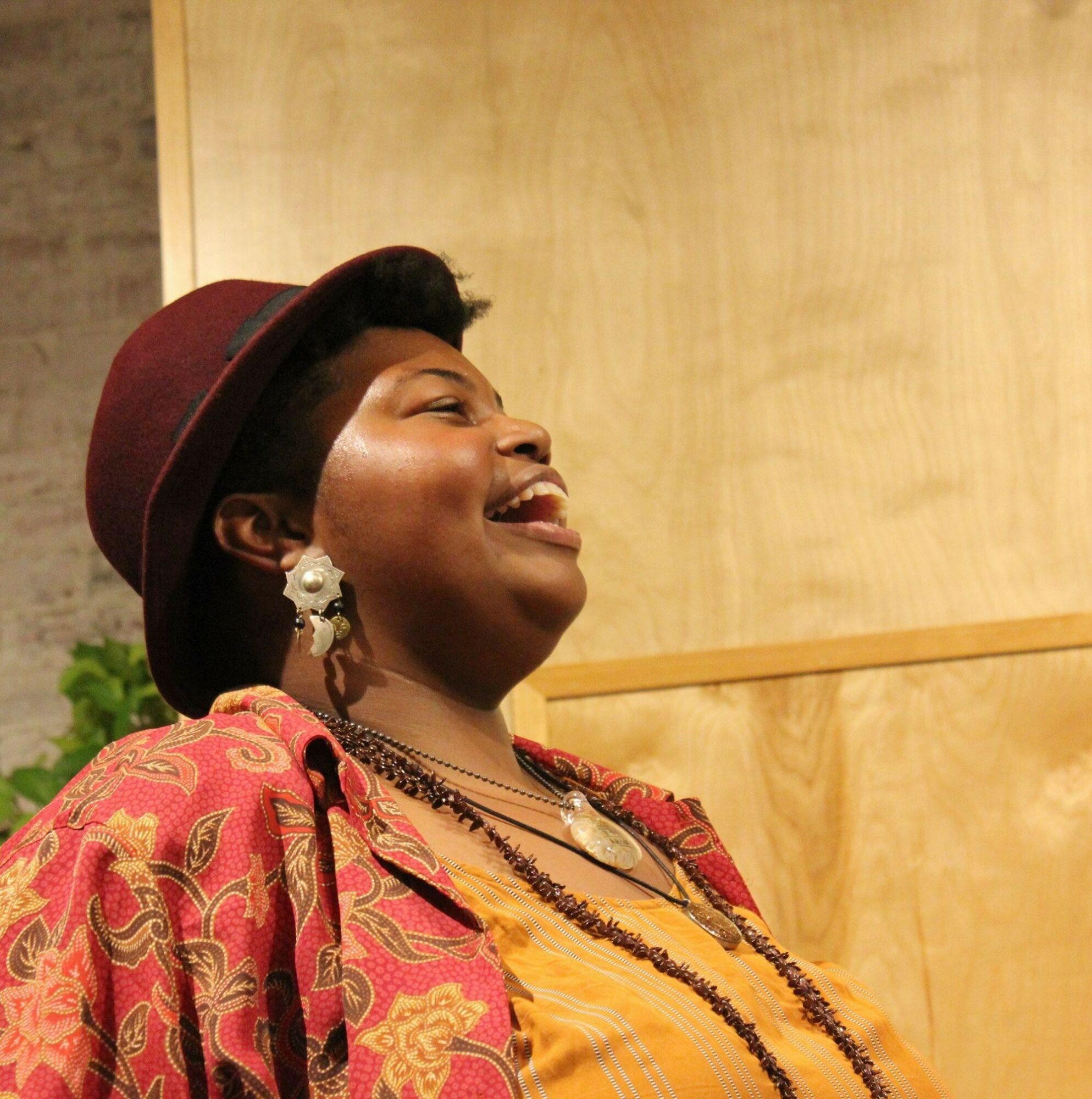 Suggest a Story:
 VoyageKC is built on recommendations from the community; it's how we uncover hidden gems, so if you or someone you know deserves recognition please let us know 
here.