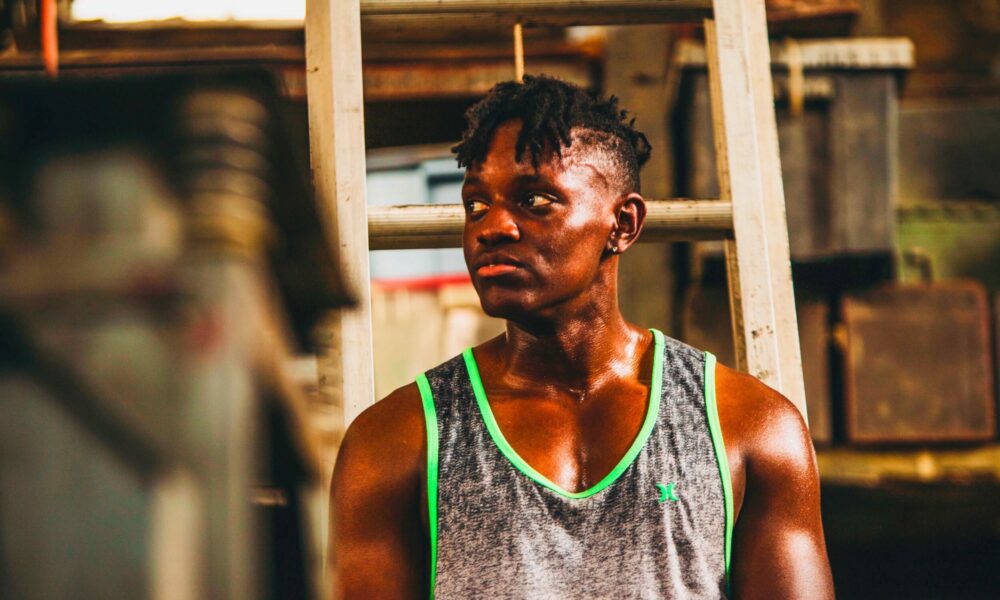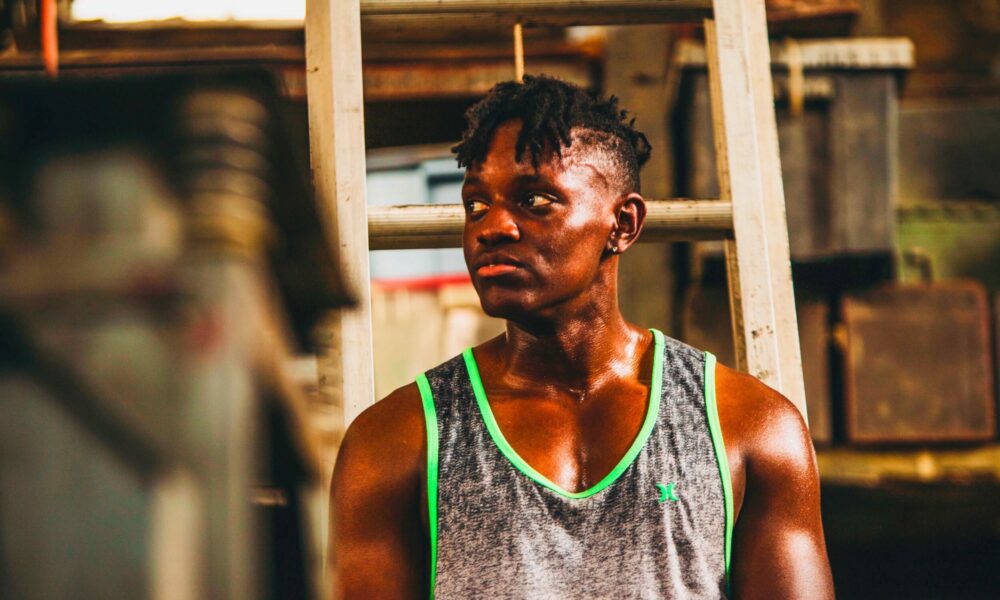 Today we'd like to introduce you to LeeSon Bryce. 
Hi LeeSon, can you start by introducing yourself? We'd love to learn more about how you got to where you are today?
A walk of the journey; 
I first started to do music when I was very young. I am the youngest of five, and I grew up in a 2-parent household roughly in the middle-class bracket. My dad worked for a printing company and was a pastor while my mom worked at Sprint. We lived in multiple locations around Kansas City. My parents moved us from Kansas City to Raymore, and then to Lee Summit. My parents wanted to move out of the city due to wanting to be in a safer environment for us to grow up in. 
When I was 5, my parents got me a drum set. I've happily played on that drum set until the age of 10 until my parents signed me up for drumming lessons. Since my dad is a pastor with his very own church, he thought it would be beneficial for me to play the drums for the church choir. Later on, I would then proceed to play the drums for the entire duration of the church service. I was 13 years old at the time. 
Every Sunday I would play the drums, and every Tuesday I would receive lessons. And every other day, I would freestyle on the drum set(s). Later on, at the age of 14, I upgraded to making experimental beats via an Xbox 360 app titled "EZ Muze". I started to produce beats and music within there, but at the time, I couldn't take and download my creations off the app. Or at least, I didn't know how to. I would continue to make beats on that app on and off for the next 6 years. 
At around 18 years only, I went to Longview Community College up until the age of 20. I bounced back and forth between 2 colleges (Longview Community College and the University of Central Missouri), until I settled at the University of Central Missouri, graduating from there. During this time, I was still playing drums and making beats for myself here and there. Since the age of 16, I always told myself that I wanted to do music for a living, but kept it to myself at the time. In the meanwhile, I was becoming more interested in playing in bands. I was doing some songwriting on the side, but not consistently. I first wanted to be a drummer for a really big band, not caring for any genre for who I play with. 
Fast forward to 2017, I finally graduate college, and step foot into a recording for the very first time. After meeting a real producer for the very first time, I was inspired. So, I immediately signed on for studio time at Chapman Recording Studios in Lenexa (now closed). When I recorded my first track, I thought It was awful. I almost quit right there, until I had a friend tell me that it was all a part of the process, don't be deterred. So, I went back and re-recorded it, again and again, until I got a sound that I liked. This song would be known as "Through it All", which has now garnered roughly 500,000 plays worldwide. I would then proceed to create my EP "The Proelium" there. 
After the small success of the EP, I would then continue to release more music and do more shows. In 2018, I ended up partnering with a music manager who would then help me to get placements and major features. Due to his help, I ended up getting some songs placed on the radio in different cities, ended up getting features from Dave East, JL from strange Music, Krayzie Bone, and more. The music continued to progress even further. Fast forward to 2019, I made the investment to buy my own recording studio. This is when I taught myself to mix and master, produce beats commercially, learned how to effectively become a better songwriter, market with a very low budget, build a website, etc. Even though 2019 wasn't a crazy year, I still learned the essentials. This will prove extremely useful in 2020. By the end of 2019, I had over 20 songs out. 
In 2020, I would say that it was probably my best year. In 2020, I would proceed to release over 15 songs. Multiple songs within this year (at least to my eyes) became successful. In 2020 alone, I garnered over one million plays across all music platforms; leading to Numbah Won being my most successful song in play count with over 115k. Another song (ITU Bogus) even made it to the radio. I also had a couple of story articles covered on me. This will be the year I would also see some return on my past investments, making 2020 the year I had the most revenue in. But I did not stop there, I wanted to make more music. 
Fast forward to today, I am happy to say that what I learned in the previous years has helped me tremendously to grow even more. I am now mixing/mastering/writing/and sometimes producing all of my own works. I have a goal to release over 52 songs this year, and I'm about a quarter of the way there. I still haven't met my first goal yet (making $10k from my music monthly), but I am confident I will hit that goal by the end of the year 
Alright, so let's dig a little deeper into the story – has it been an easy path overall and if not, what were the challenges you've had to overcome?
I'll be honest, it has not been a smooth road. Not at all. 
Some struggles included going broke multiple times, getting nothing but sour faces and no energy at performances, no one showing up to performances, getting scammed out of money, losing relationships, losing jobs, etc. 
There was also the pain of learning new daunting tasks (such as mixing and mastering music professionally) and lacking confidence in yourself because you start to disbelieve in yourself due to lack of skill. 
I've lost way more money than I gained, and I had others look the other way once I finally started to see some success. 
I even have debt I'm currently trying to pay back because of music. But I am confident it will all be worth it 
Thanks – so what else should our readers know about your work and what you're currently focused on?
I currently have over 50 songs on the markets, and I plan to release 50 more by the end of this year. Currently, my daytime job is working delivery apps and part-time at a warehouse for some extra money here and there. But I mainly do music and sell beats. I am known best for my song "Insanity", which features other talents such as Dave East, Krayzie Bone, and JL. I go by the current moniker LeeSon Bryce, and I mix/master music, produce music, am a songwriter, an aspiring website builder, and an intermediate online marketer/entrepreneur. 
I am most proud of the fact that some songs I personally mixed and mastered have over 100k overall views. I am proud that I taught myself how to produce beats, along with reaching out to some others in learning how to mix/master my own music. 
I am proud that I had songs played on the radio, and I am proud that I built my own website, brand, email list, marketing tools, etc. 
What sets me apart from others is that I am in the rare percent of artists who actually know how to make a record from scratch. It is extremely fun to be able to produce, write, record, mix, and master a song from complete scratch within a day. And then design your own cover art the next day, and have it up on Spotify within the week. This has become an advantage for me. While most artists are spending months after months creating 2-3 songs, I can knock out 5 within a week, and release 2 the next week, which results in my fanbase growing quicker. Another advantage is that I now have the tools to hone my musical craft tenfold, increasing my musical quality overall. Not only can I produce quantity within a shorter time, but I can produce great quality as well. Over time, I also took online music marketing and general marketing courses to increase my knowledge, resulting in knowing what I need to do to become more successful. All I'm lacking at this point is budget. 
Is there a quality that you most attribute to your success?
The 4 most important to me are determination, persistence, dedication, and consistency. 
These 4 are the literal most important to me for my success, especially in becoming a successful entrepreneur 
Pricing:
Mixing a Song; $40
Mastering a Song; $20
Producing an exclusive Beat; Negotiable, no less than $200
Feature Work; $100
Contact Info: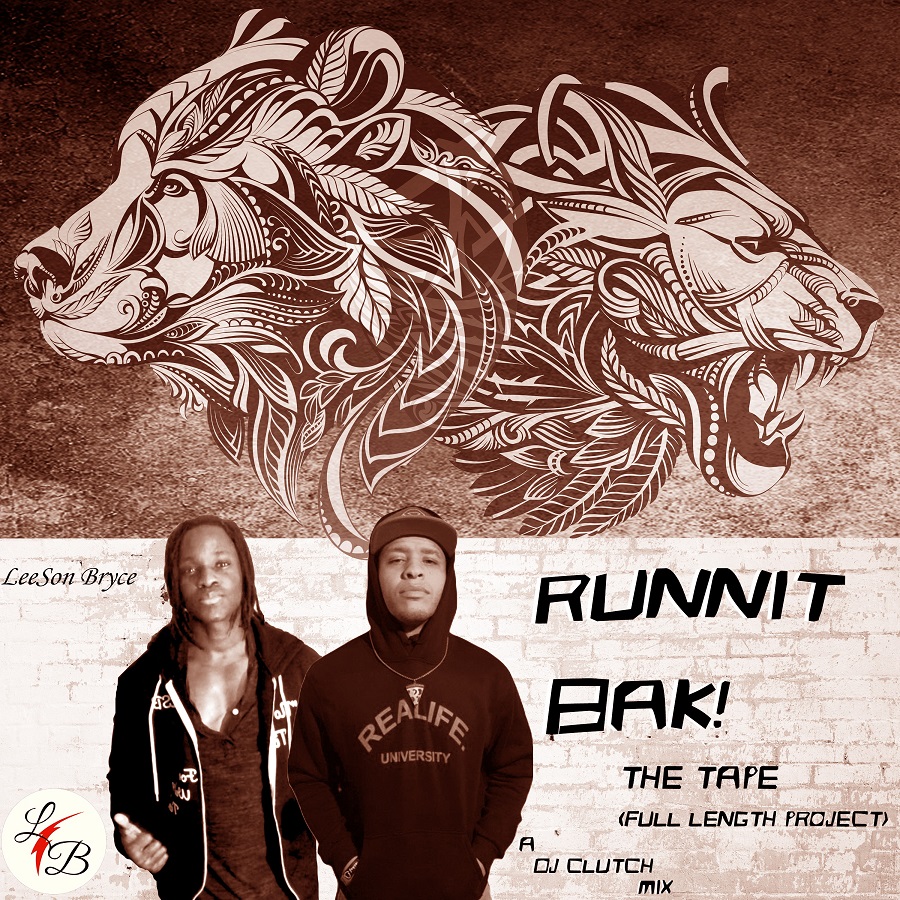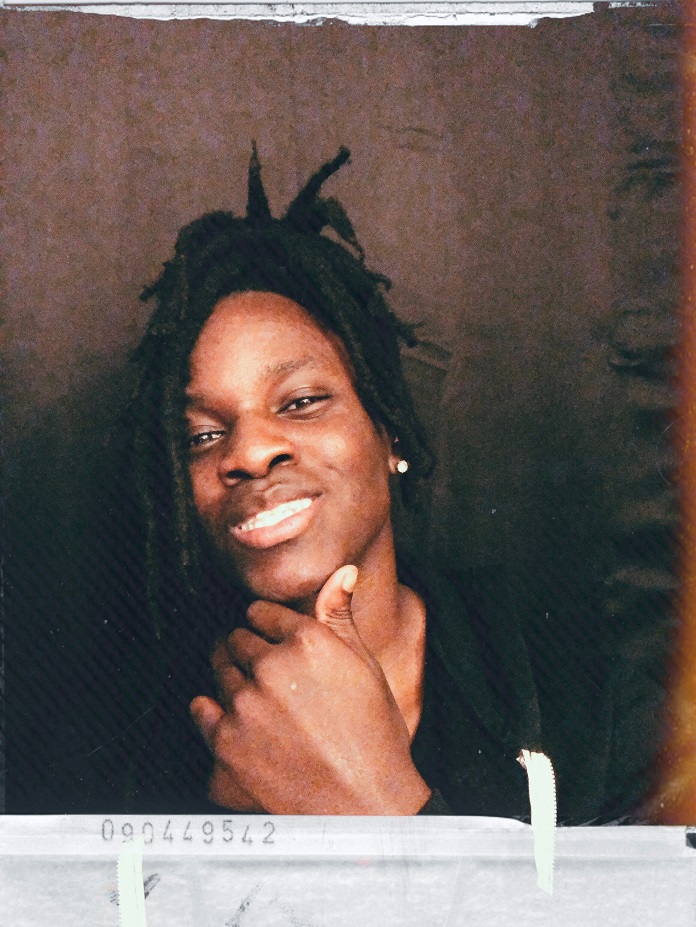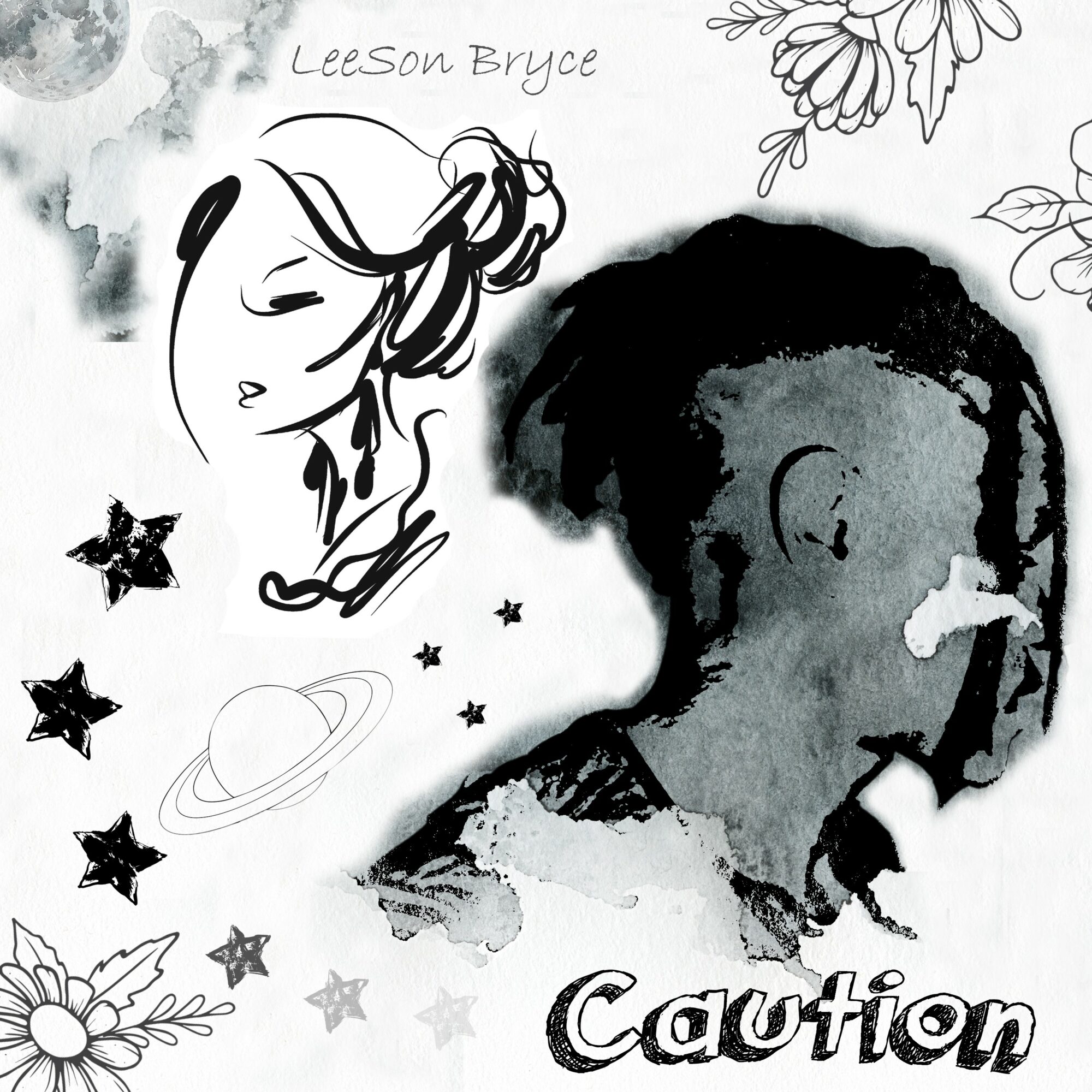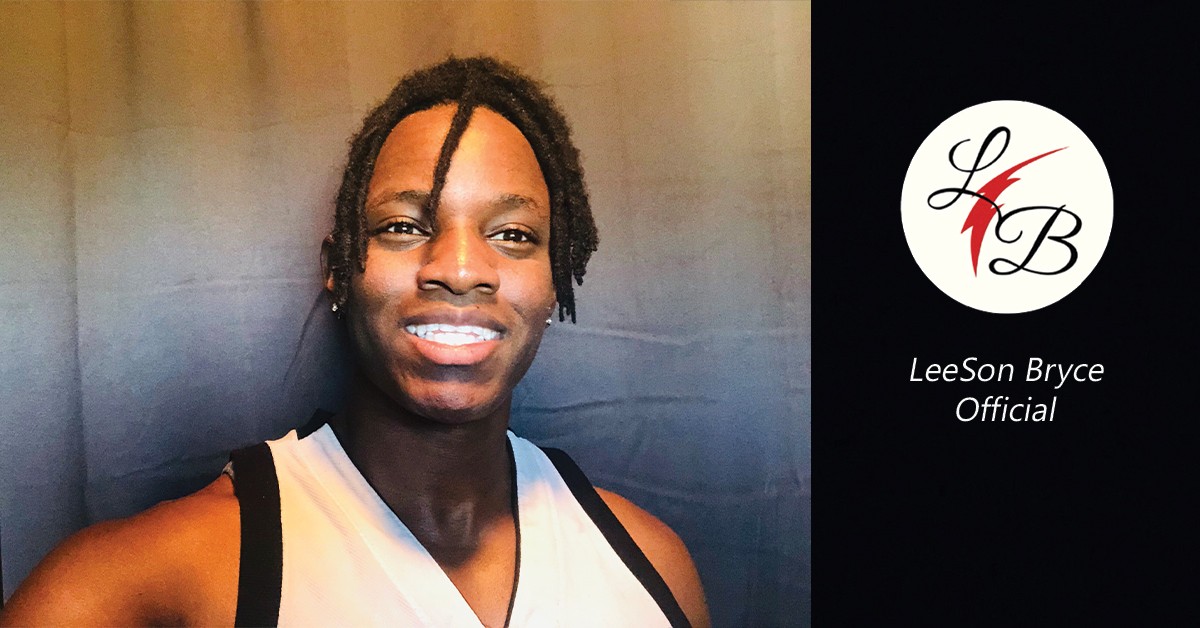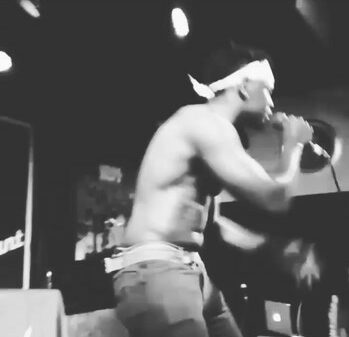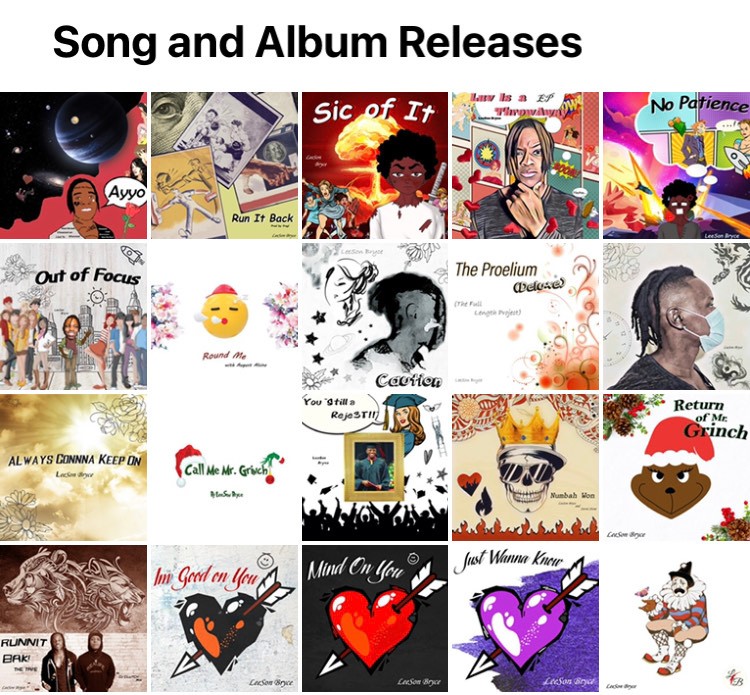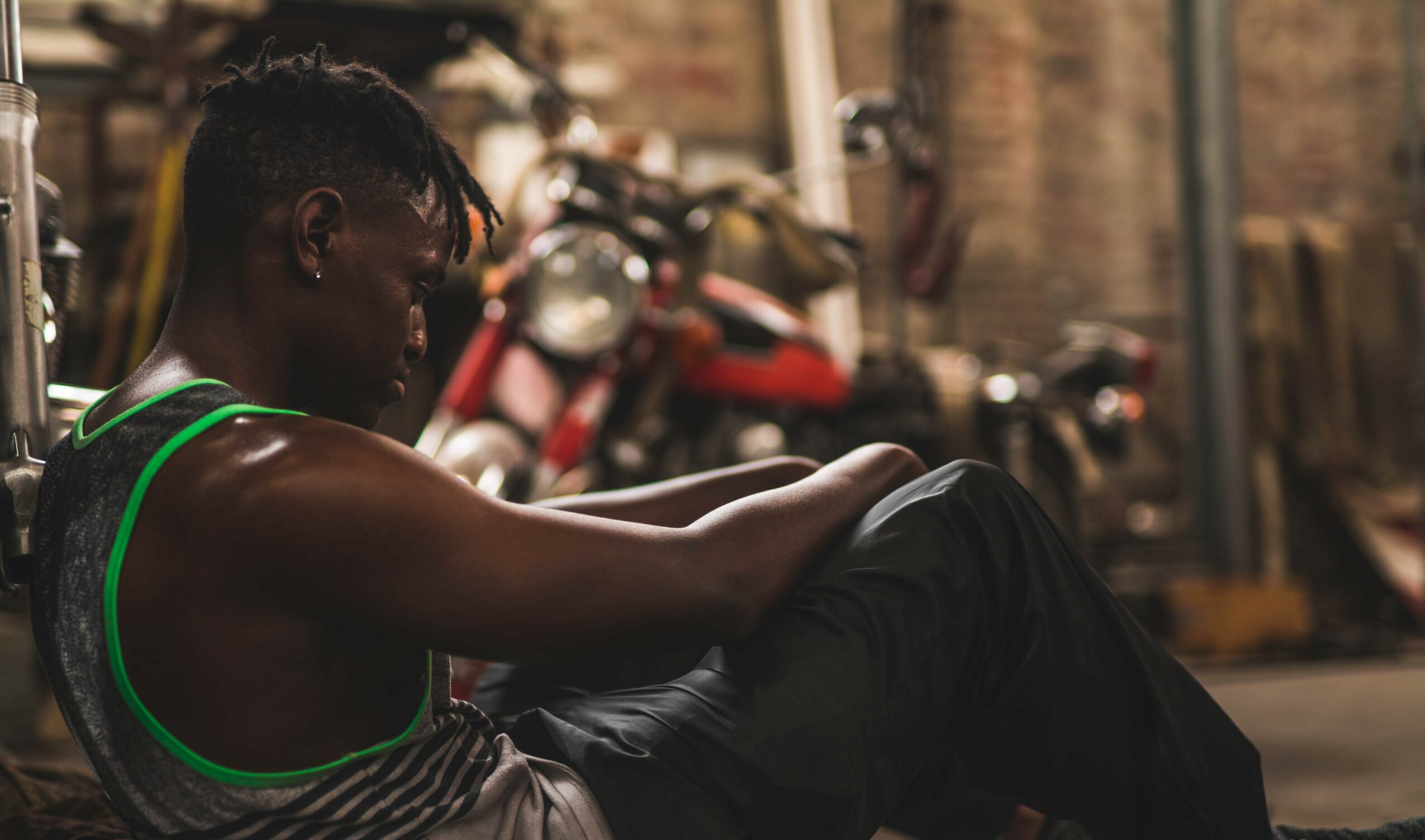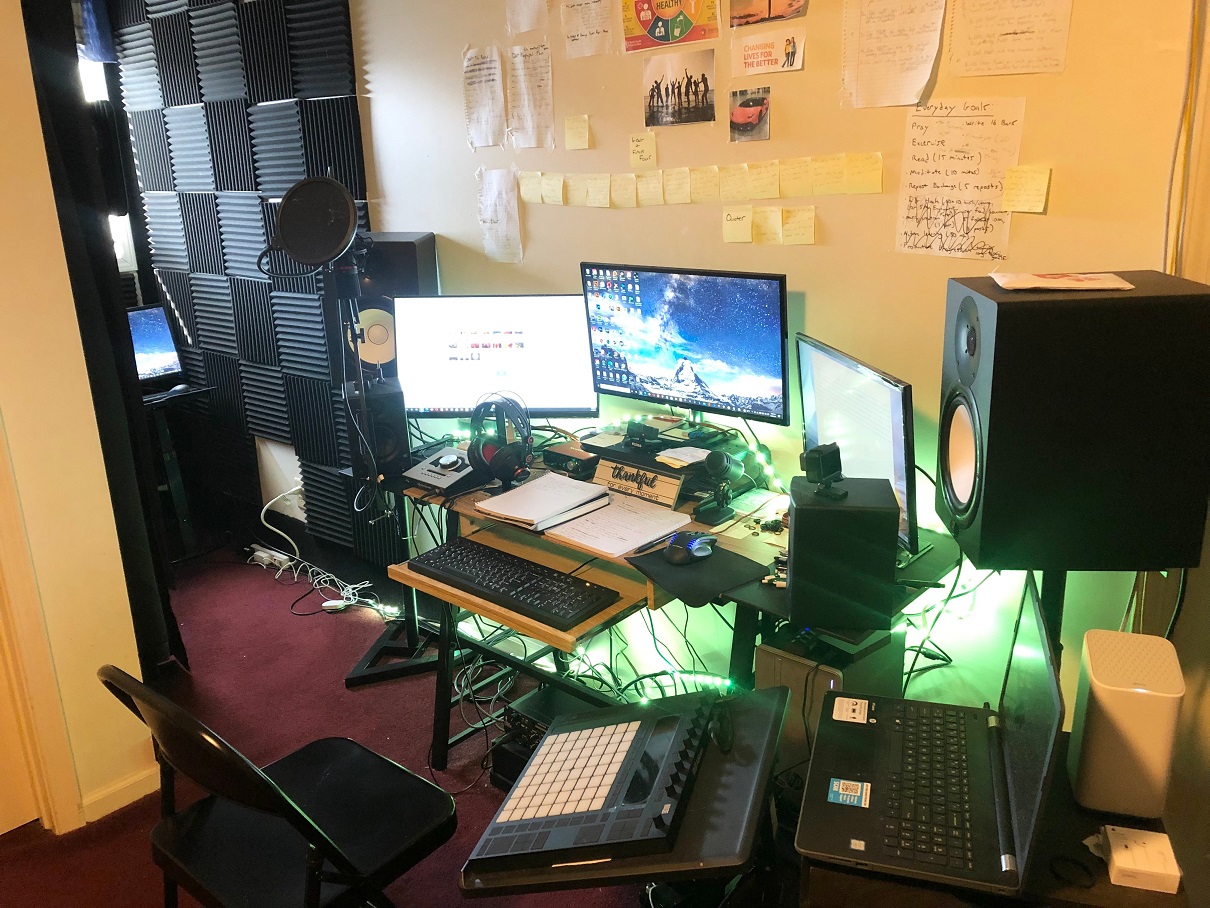 Image Credits:
Brennon Gifford
Suggest a Story:
 VoyageKC is built on recommendations from the community; it's how we uncover hidden gems, so if you or someone you know deserves recognition please let us know 
here.