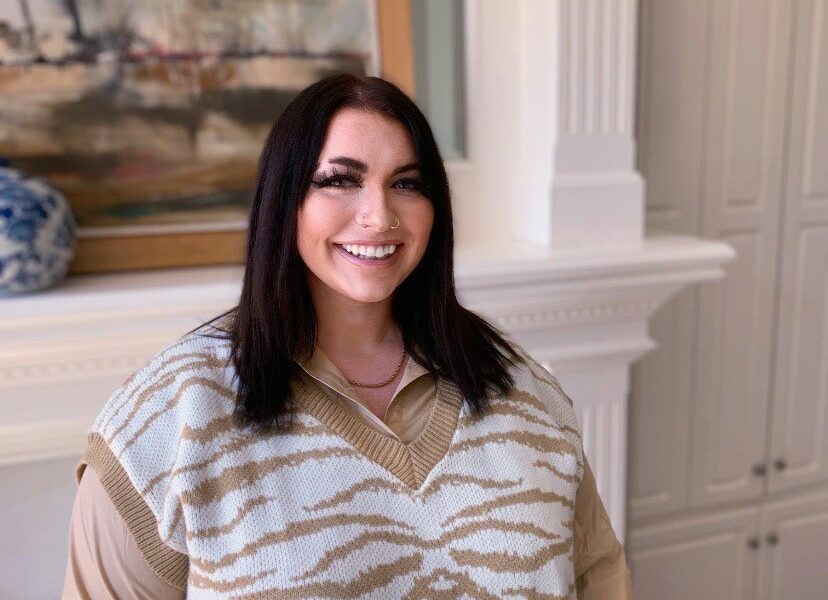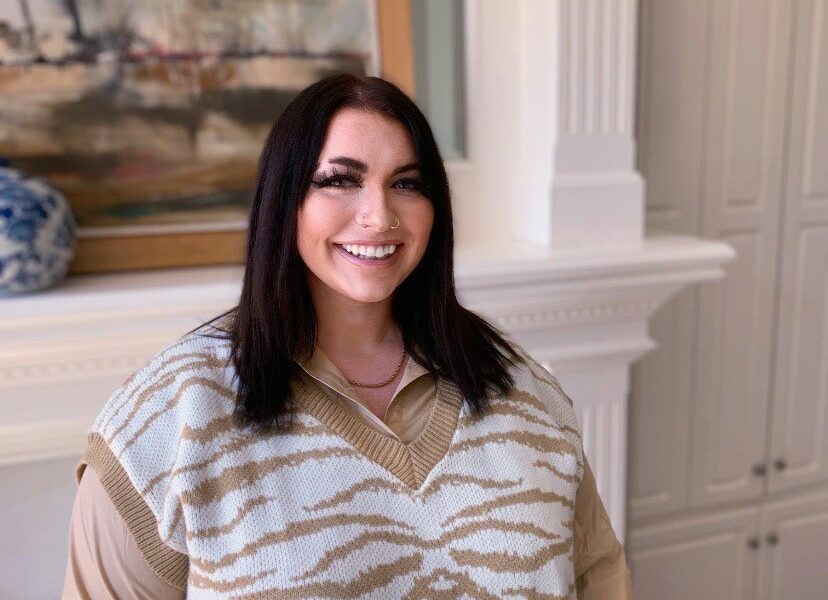 Today we'd like to introduce you to Kallin Shindelar. 
Hi Kallin, please kick things off for us with an introduction to yourself and your story.
One of my biggest fears used to be I would never find myself. That I would have to keep switching facets until something clicked, and it didn't for a long time. From a young age fashion, make-up, and ultimately any outlet for physical self-expression have had their grasp on me. At 9, I was designing clothes and had a brand name, back story, and game plan. I made my poor mother wear a gaudy, awfully pieced-together green halter top I made from an existing shirt. From that point on, I decided to stick to styling myself, but that alone was a journey, and definitely a battle. We all went through our phases as children but as a young, plus-size girl, with no positive media representation in the early 2000's I was stuck, on what was made for me. What should I wear? How should I dress my body? Low-rise jeans have never been my friend. I struggled a lot with myself and my identity just from the lack of representation of people who looked like me. I felt I had no guidelines to go off of aside from the common fat, funny friend I'd always see in movies. But even then, I was taught to keep a quiet spot on the sidelines. That wasn't good enough for me. My creative mind constantly tested and trialed me. I wanted to look good, no matter my size. And feel confident, and there was no blueprint for that. So, I had to make my own. And I did. Piecing together outfits with the past lack of plus-size options, thrift store finds, and anything I could DIY, I definitely created a style of my own. Dressing how I wanted and creating new pieces is what solidified my love for clothes. But at the end of the day. I struggled with how I looked in them. I hated how I looked in most clothes honestly. For most of my life. I was fighting this battle between lack of confidence, my mental illness and just trying to find myself and who I was through my teen years. It was really hard. On one hand having this passion for bringing a great fit together but on the other hand not even wanting to look at myself in it, because my body would ruin what I had put together. And I lived with feeling that for years. I spent so many days looking at myself in the mirror crying, because I felt so unworthy of any kindness to myself, because of how my body looked. This was the cycle until I was 20. I went through a horrible heartbreak. That left me at worse of a rock bottom than I could have imagined, where I completely lost myself. And I knew I had to build me up, or I wouldn't make it out. I slowly started to appreciate me and my strength, and all I had carried for all of these years, for as long as I could remember. I had a turning point because I no longer had the option. Something had to change. I started speaking nicely to myself. Every single day I would choose one thing about me and physically compliment myself in the mirror, even if it was the smallest thing. Although it took time and some rough days I eventually got to a point where I loved more things about myself than I didn't. Self-love was new to me. Something I hadn't experienced at all previously. Finally being able to put on an outfit I liked and not crying over it was life-changing. Finally having more plus-size options was life-changing. Finally starting to see more people who looked like me in media, was life-changing. I had gotten to a point where I realized I wished I had someone growing up to show me it's okay to love yourself although you don't fit society's jaded beauty norms. I wanted to become who I needed growing up. I was pretty reserved on social media for a long time, and one day decided that I was going to start posting my body more. And the outfits I loved. And that I wanted to share the love I had for myself with others through social media, in hopes of helping them too. What ultimately started as me posting as a new woman, who truly loves herself has turned into me having a platform where I get to embrace and love my big body and show others that it's okay to wear what we want. And express ourselves how we want, no matter how we look or how we're built. Nothing has been more liberating. I had a moment a couple weeks ago, where I realized that young me, would love who I am today. And could never imagine that I would become one of the girls I wanted so desperately to be back then. And as emotional as it made me, it filled me with so much joy. Knowing that I finally found my peace within myself. And my confidence, my voice, and with self-love. I strive to be able to help others find those same feelings and hopefully give them the confidence to wear that outfit. Wear the clothes that make them happy. And teaching them that their bodies can't ruin an outfit. 
We all face challenges, but looking back would you describe it as a relatively smooth road?
Some of the biggest struggles have been society itself. Fatphobia is embedded in this country and the fear of a lot of people, to be what they consider undesirable, unhealthy, gross. Although we're people too and every one is built differently. The internalized fatphobia is so damaging. And has only gotten worse through the access we have to each other through social media. It's a lot easier for someone to get online and say hateful, damaging things to somebody based on their looks, especially now that more "unconventionally" attractive people are putting themselves online. And although society played a good part in my self-hatred growing up, my biggest challenge was myself. Getting into my own head and battling myself on my self-image, body dysmorphia, and fighting an eating disorder for the last 10 years because I've struggled to even accept myself. 
Appreciate you sharing that. What else should we know about what you do?
I am known for being 6'3 and plus-size. On Instagram and TikTok I'm a content creator who shows off plus size Fashion but also embracing myself and body and preaching body positivity. I'm most proud of the fact I've helped people on their self-love journeys. There is nothing in this world like getting a message from somebody explaining how much you have helped them in finding their own self-love and worth. I cherish those messages. What sets me apart is honestly my height and build, a strong, natural hourglass shape, which typically sets me apart from the crowd. 
Can you talk to us a bit about happiness and what makes you happy?
What makes me happy is helping others. The one passion I've always had, when career searching, soul searching, and just looking for my own happiness, has always come from making someone else's life easier, or better. 
Contact Info:
Instagram: Kalgirl_up
Other: Kallinbabyyy on Tiktok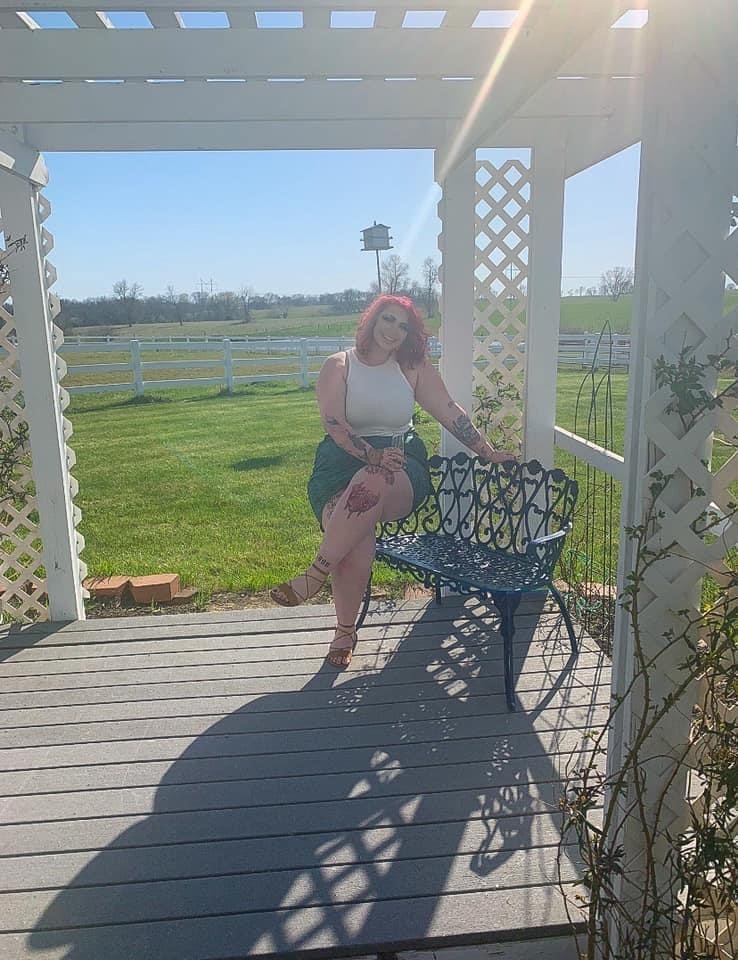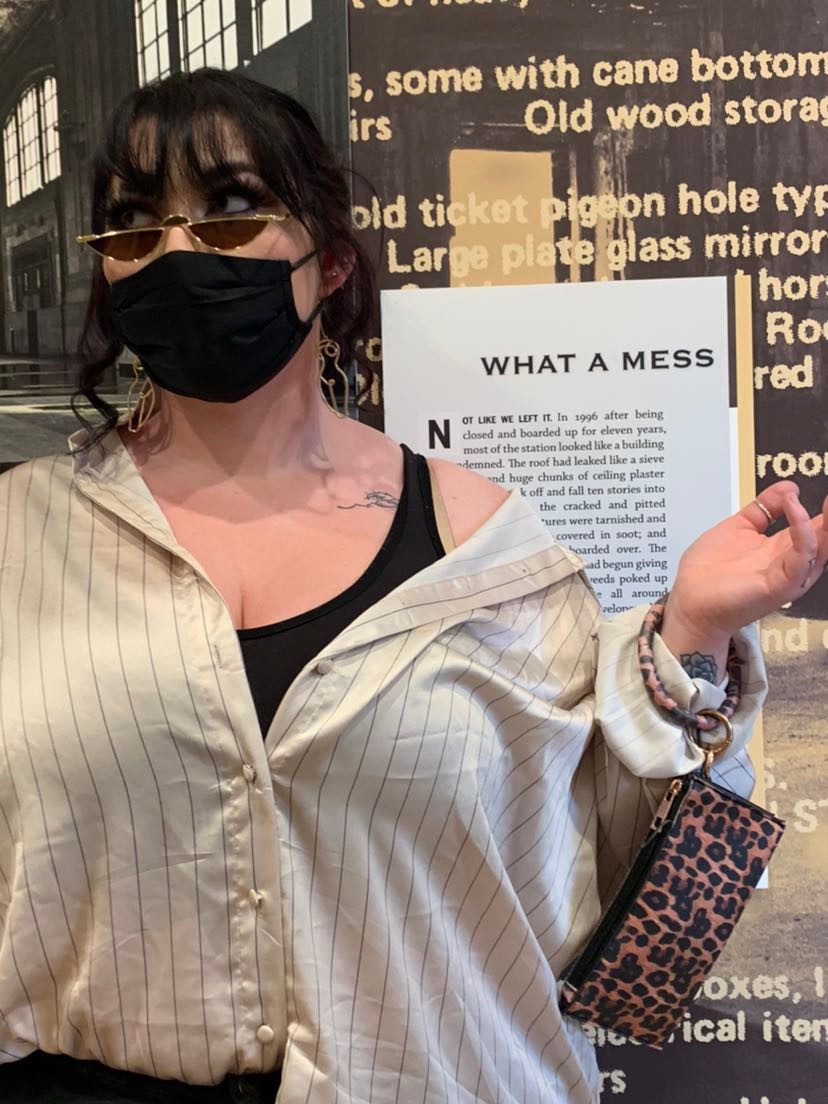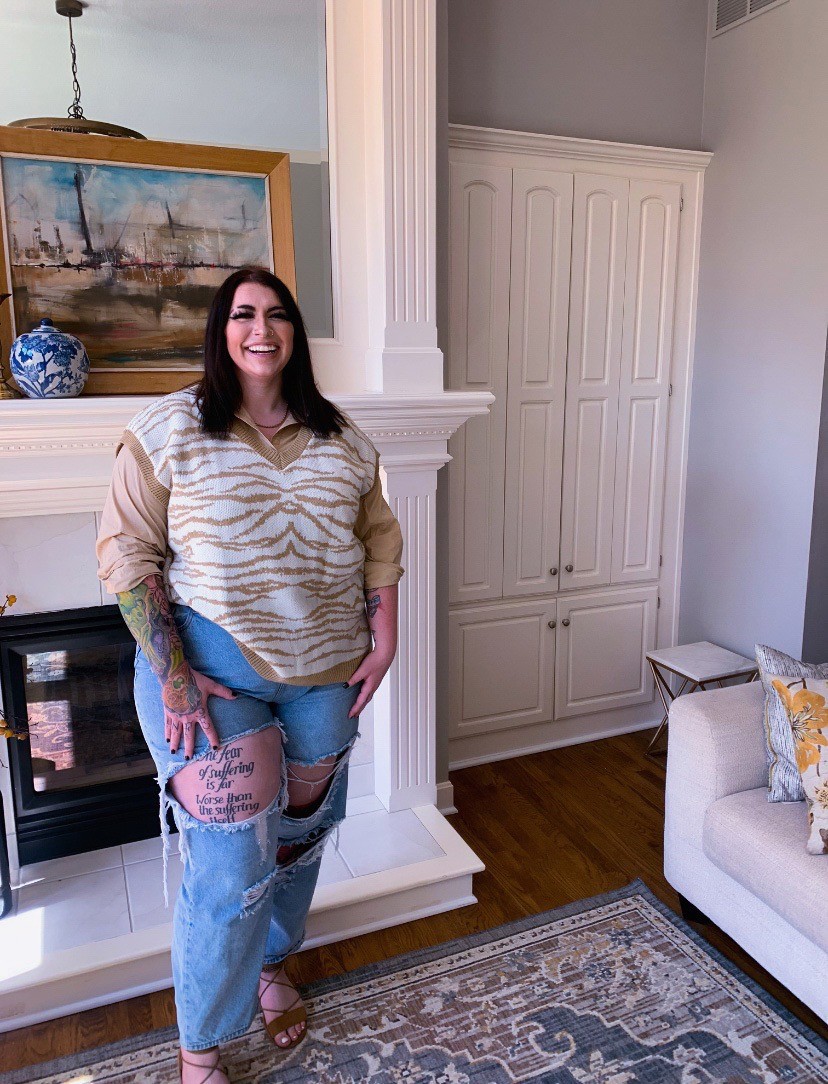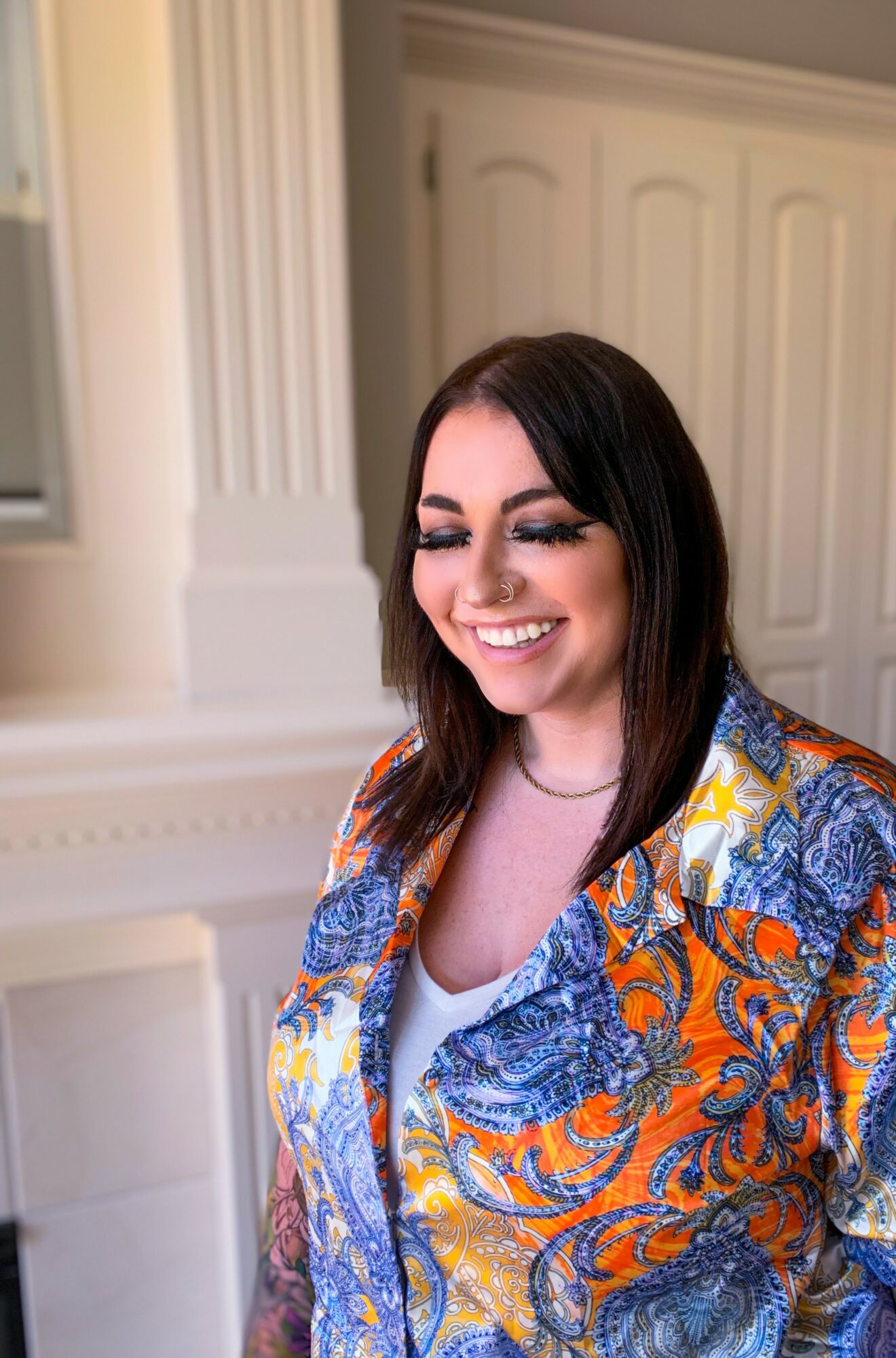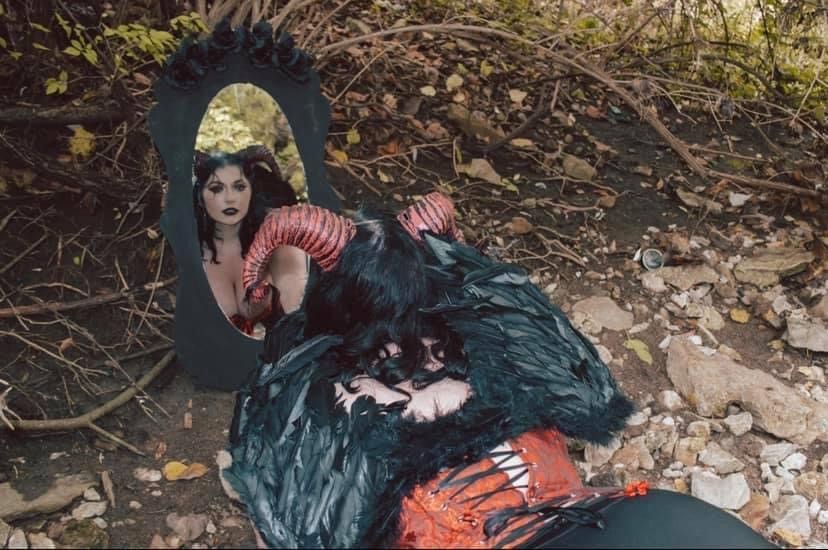 Suggest a Story:
 VoyageKC is built on recommendations from the community; it's how we uncover hidden gems, so if you or someone you know deserves recognition please let us know 
here.