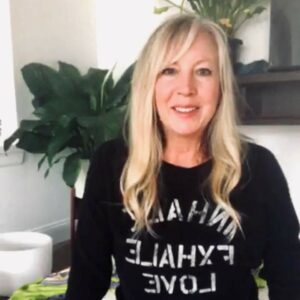 Today we'd like to introduce you to Patti Stark.
Hi Patti, so excited to have you with us today. What can you tell us about your story?
Born and raised in Des Moines, Iowa, I was a happy kid. I had parents and family who loved me deeply.
With all that love, still, I learned to fear the unknown future. I learned to function through anxiety with a smile on my face. I learned deep sadness and how to keep it to yourself.
My parents were only 20 when I was born. Newly married with a newborn, my dad was diagnosed with Hodgkins. My parents did the best they possibly could to love on me and manage dad's cancer journey, which included weekly trips from Des Moines, IA to Rochester, MN for treatment.
The stress of it all separated them when I was two. Through a few marriages for both of them, they remained friends. My dad's health was never really the same after treatment for Hodgkins in 1968. When I was 16, health issues were too much for my dad, he passed away and my world felt shattered.
My dad's death sent me into an internal tailspin. I distinctly remember thinking, "if I smile and keep getting good grades then I won't have to talk about it". I used to always say, "Everything happens for a reason." What my friends and family didn't know was inside, I thought I was a broken little girl and I missed my dad deeply. I would call his work phone for months after he died, just to hear his voice on the answering machine. When my grandparents finally disconnected his company phone, I was devastated…but of course no one knew.
I had become an expert in "how to present happy when happy was nowhere to be found inside". I seriously could have made a career out of the art of disguising, stuffing and ignoring painful issues.
Fast forward to 28. I married the man of my dreams and his daughter whom I love as if she had come through me into the world. I thought I was finally happy.
Not long after my guy and I married, I began working for non-profit agency. I taught a program in the schools about healthy and unhealthy relationships. I loved being in the schools, I related well to the teens. I soon realized every school I walked into, there would be a teen or two who might trust me enough to disclose abuse happening in their home or in a relationship. That familiar feeling of stress began to surface in me again. My coping mechanism was still a smile and now I had added Little Debbie Swiss Cakes, Chocolate milk and CLEANING! That's where my path into wellness really began.
I now know I wasn't coping, I was trying to control the fear I felt, the underlying anxiety that at any moment someone I love could be taken from me. The fear that life can turn upside down in a flash and the complete hardness to being vulnerable for fear of having to feel pain. At 30 years old, I had heart palpitations. I had anxiety pain in my heart.
Something was about to change for me, I would have never guessed it would unfold a future for me which showed me my purpose. My purpose, my mission, my own healing and what real trust, joy, love and serenity is…from the inside out.
One day at work, the morning after my cute little convertible Miata had been smashed while parked on a side street, I was stuffing swiss cakes and chocolate milk into my body with fierce stress relief intention, my friend walked in my office with one sentence for me… "You need meditation". This was 23 years ago.
Back then, I had some judgmental bones. I thought people who meditate were hippies who hugged trees and wore their hair in dreads. But, my friend was a therapist and if she thought I needed it, then I was for sure going to do it. I signed up for a class through the School of Metaphysics and showed up eager to see what it was about.
Bam!!!! The very first class, I knew something was about to change. I was happy, scared and curious. I couldn't get enough knowledge about energy, meditation and how life worked on a spiritual level. I soon ditched the swiss cakes and chocolate milk for breathing, gratitude practices and the mind-blowing experience of Reiki! I needed to learn it all.
Magically all the right classes and teachers appeared in my life, one right after the other and I was never without a teacher or materials. The internet was just getting going so most of my early dive into the holistic world of healing came through person to person classes and it was thrilling to dive into the ancient teachings and techniques. I trained with now well-known gurus (teachers) and not so well known mentors who were blazing trails of their own in the holistic world.
Every one of them taught the message, you are your own Guru. We all have a light inside of us which can overtake darkness and lead us into our creative wisdom to create a life we love. I learned the power of our thoughts. Our mind is a powerful tool. Connection to a higher source and development of your spiritual self is crucial to healing and creating a life of success and trust. I learned to get out of my head and drop into my heart. Your heart will keep you focused on love, I learned to see life through the eyes of my soul, and it's what I live by and teach to all I can reach.
We all have the ability to change our thoughts, behaviors and life experience.
Each new modality opened my eyes, my heart and healed my body. I had to share it! But with who…
Not many people were into Reiki, Yoga, Mantra, Meditation, Acupuncture, Vibrational Healing, Essential Oils and Sound Healing from 1998-2004. It was a select group of friends, and I received a lot of teasing from those who now considered me the stereotype of the hippy, even though I didn't have dreads, lol. Still, I knew what was making me stronger on the inside, healthier and happier needed to be shared, and I was the one to do it.
In 2004 we adopted our son from Guatemala, such joy in those deep soulful brown eyes. Life was amazing! We moved to Liberty in 2006. I had been a Reiki Master since 1999 and had been practicing Mantra and teaching small groups of friends Yoga for three years when I met the owner of a Reflexology business on the Square in Historic Downtown Liberty. She and I became friends and she asked me to do Reiki on some of her clients. I agreed and a wonderful sharing of healing began to build in downtown Liberty. A couple of years later in 2008 my friend was ready to sell her business and move into her bigger dreams of wellness. I asked her if I could take over and it was agreed upon over a hug. We did have it put into writing and I opened Serenity on the Square, LLC on June 13, 2008.
Serenity began with Massage, Reiki, and Reflexology. Six months later, we added Yoga and from there we have grown to a beautiful community of holistic wellness.
Looking back as I write my story, I'm deeply grateful for my path. Every day I wake up knowing Serenity will make a difference in someone's life. Someone will have their moment of Serenity and they will want more like I did. Someone will heal and pass it on. It's what we do. It's why I'm on this earth.
Serenity on the Square celebrating 13 years of serving Liberty and beyond!!
Would you say it's been a smooth road, and if not what are some of the biggest challenges you've faced along the way?
Ha! I wouldn't say a smooth road, but I am grateful for what I learn along the way. Every couple of years a new challenge and new lessons in trust! Constructions, More constructions, Pandemics…
Moving into the tech world, Staying up on tech while keeping the integrity of our services sacred. Educating on a level people can understand and relate to our services.
Starting a business is an adventure. Teachers show up in every aspect of life. Sometimes they show up as obstacles and we struggle with them.
Some of my obstacles are my biggest achievements!
Serenity on the Square was the first Yoga Studio in Liberty!! The obstacle was not many in our community knew or understood the benefits of Yoga. I opened the Yoga part of the business six months after opening Serenity. I literally had three students who came because they saw my ad in the paper. My best friend and Yoga Mentor and a couple of friends whom I met through the gym where we met my Yoga Mentor came to help me teach and offer more classes. They kept me positive by reminding me, "People will come. Stay the course." I did and my Yoga Mentor opened her own studio and my yoga teacher friends still teach at Serenity 13 years later with a great following of students!
Other obstacles have come in the form of construction. Everything always improves after the construction is done, but surviving during the renovation of the Liberty Square and the closing of the bridge leading our students and clients into Liberty, took me using every tool in my life skill toolbox! You can't control delays or gas line breaks where fire officials rushed in to tell us to evacuate. We had to rush clients who were in the middle of their relaxing massage off tables and get them to safety. Then cancel clients for the rest of the day due to not knowing when we would be allowed to return to our studio. Not exactly good for business. Humbling for sure.
My personal daily meditation, mantra and yoga practice, devotion to my community, my faith and the trust I learned to have in the uncertainty kept my creative business mind working, our team completely devoted to sticking it out.
And then the pandemic. Closed for two months. We provided free yoga classes via Facebook Live. All of our teachers and service providers (massage therapists, acupuncturist, reiki masters, etc.) are Independent Contractors, but each and every one of them took it upon themselves to create videos or social media posts, regular classes and tips for dealing with the stress of the lockdown out there on our Facebook page, knowing they themselves were not generating income. My office team hung in there despite two months without pay.
Many miracles of love, joy, healing, prosperity and generosity came through the lockdown and has continued to support us through all the restrictions and decreased business since.
Serenity's resilience has become an inspiration for everyone. We made it!!
Great, so let's talk business. Can you tell our readers more about what you do and what you think sets you apart from others?
I have 22 years of experience and training in the holistic wellness industry. My life experiences led me to Meditation in 1997, Reiki Master in 1999, Vibrational Healing in 2001, Yoga Instructor in 2006, Entrepreneur and Business Owner of Serenity on the Square in 2008, Sanskrit Mantra Healing Coach in 2011, Creator of Visualize U Intuitive Mind, Body and Soul Coaching in 2013, Crystal Sound Healing in 2019, and in 2020 I created a specialized healing and transformation treatment and session I call, The Healing Board.
The Healing Board sessions are for individuals or businesses who want to take their success in any area of life or business to the next level. Using many of the modalities, I am trained in I create a board of success and with the collaboration of the client, we clear the patterns of thought, the past and their perceived obstacles to give them a new perspective and energy to achieve their highest potential.
Serenity began in 2008 with Massage, Reiki, and Reflexology. Six months later Yoga was offered and from there we have grown to a beautiful community of holistic wellness.
Acupuncture, Massage, Reiki, Sound Therapy, Hypnosis, Reflexology, Yoga, Meditation, Mantra, Life Coaching, Ayurvedic Nutrition and lots of events for the mind, body and soul.
Serenity is known for its live music events and classes, all musicians and bands have formed from our own students, yoga teachers and friends. Our Holistic professionals live and breathe their mission through Serenity, they are amazing practitioners of wellness!
Serenity gives so much to our community through volunteerism. You will see us giving Yoga to our school district, teachers and kids, Yoga for donations to our city's Parks and Rec., donations to charities and free community classes weekly at our studio. We serve on levels beyond our own doors.
The Serenity on the Square brand is known as a place of transformation. A place of acceptance. Healing. When people see the Serenity on the Square logo, they think of higher perspective, healthy living, transformation, generosity, inner peace and community.
We'd love to hear about how you think about risk taking?
Opening a Holistic Wellness Studio in 2008 was certainly a risk. Taking a risk, I believe is trusting the guidance from within. Sometimes what you hear in your heart is not what makes sense to the outside world. Taking a risk is trusting the uncertainty, using the uncertainty to grow in knowledge, trust and devotion.
Taking a risk for me, strengthens my faith, trusting a path I have never been on.
I am a risk taker. I am a trailblazer. I believe whatever vision I create can come to into reality.
I believe we are all spirits in a body with unique talents, gifts and a purpose to be lived out. I believe if you take a risk and follow your calling, you will be authentically happy and healthy.
Contact Info: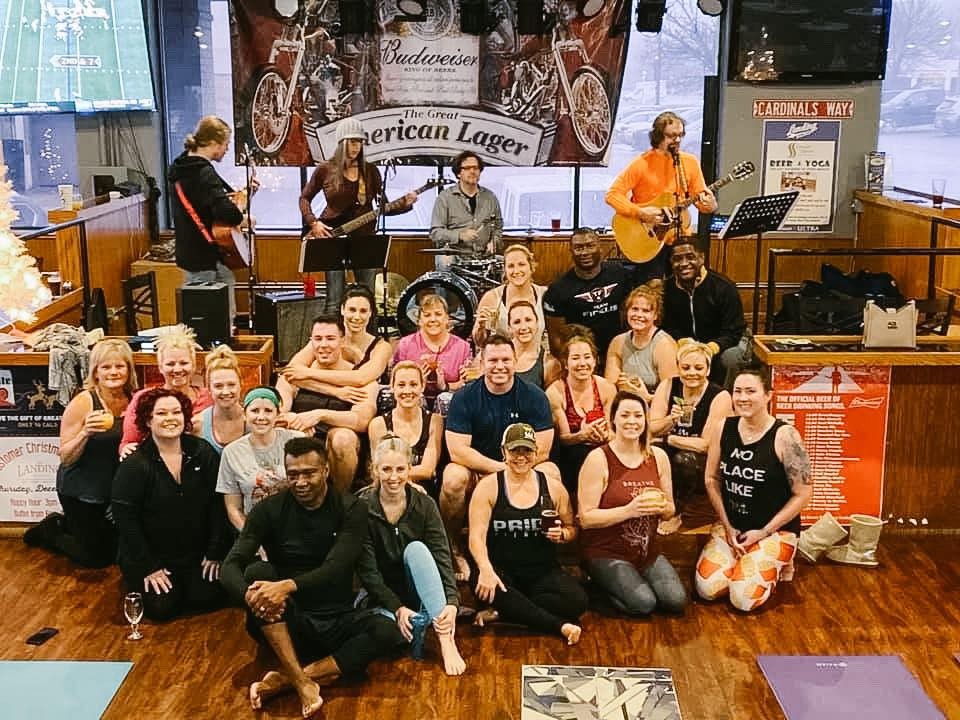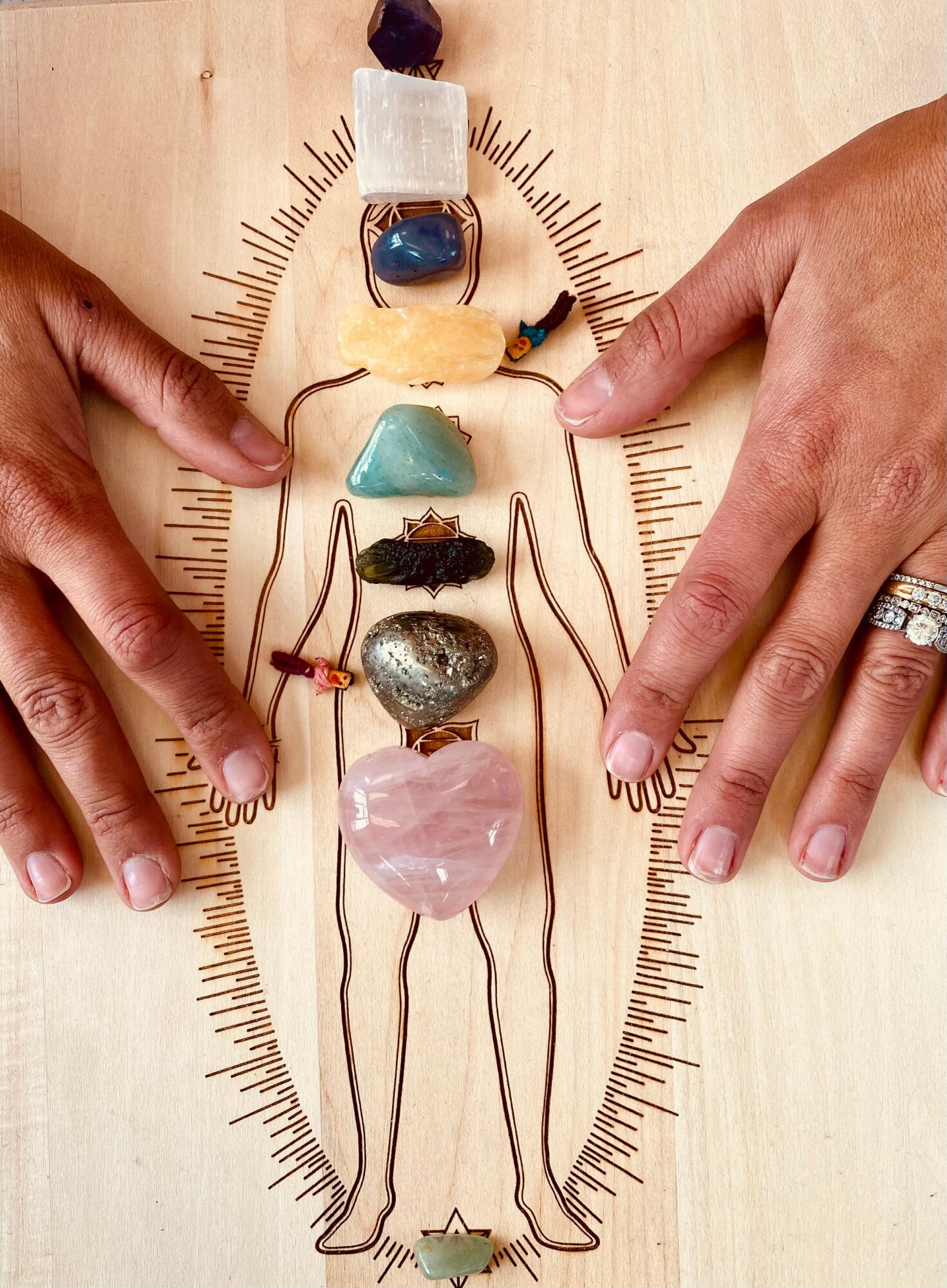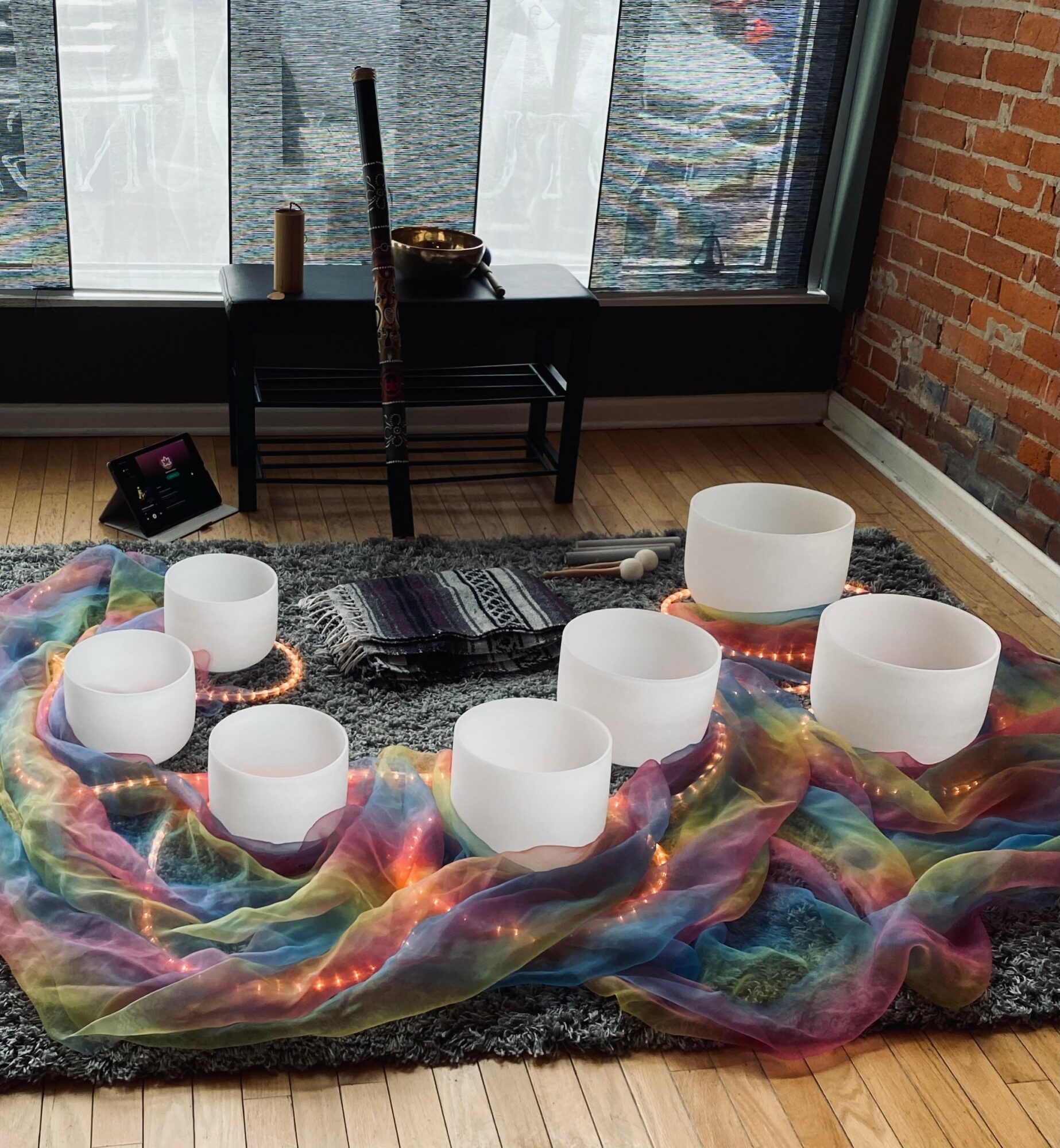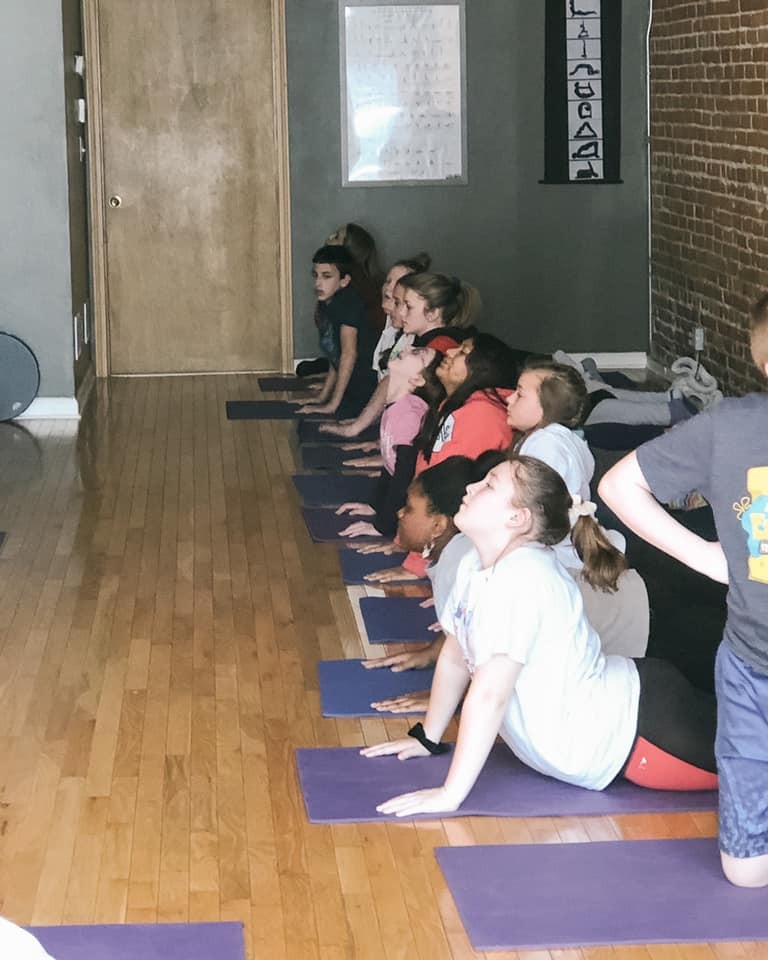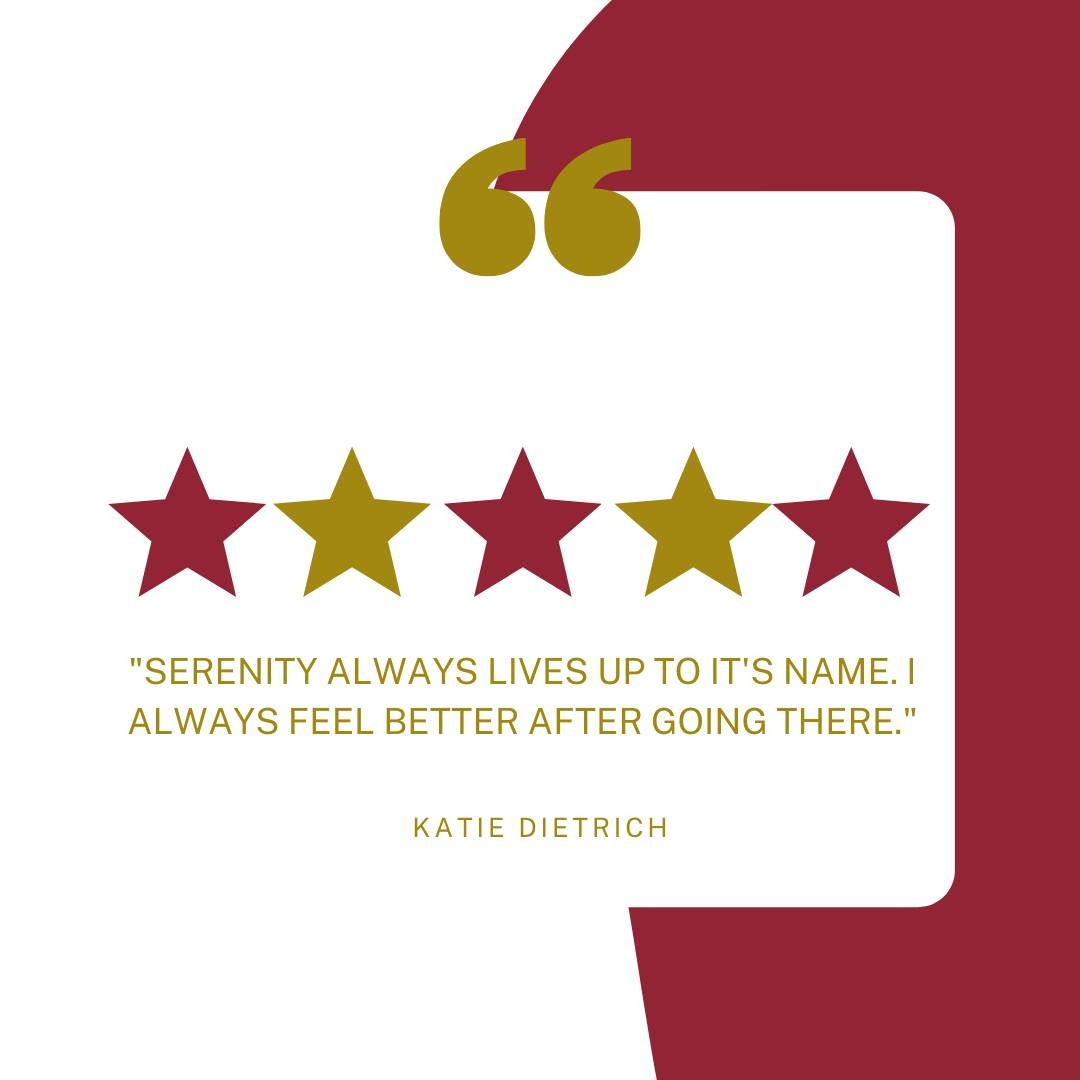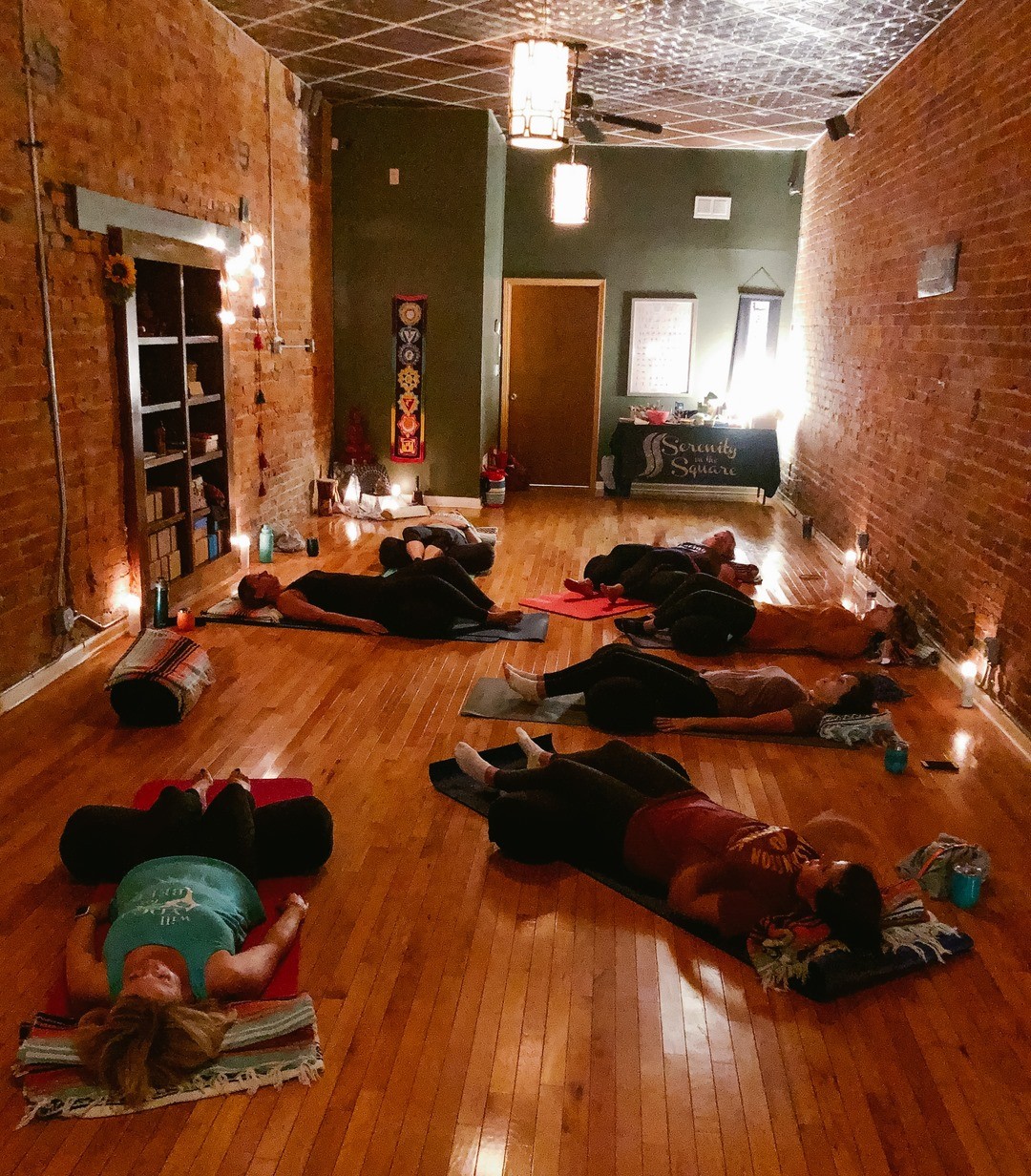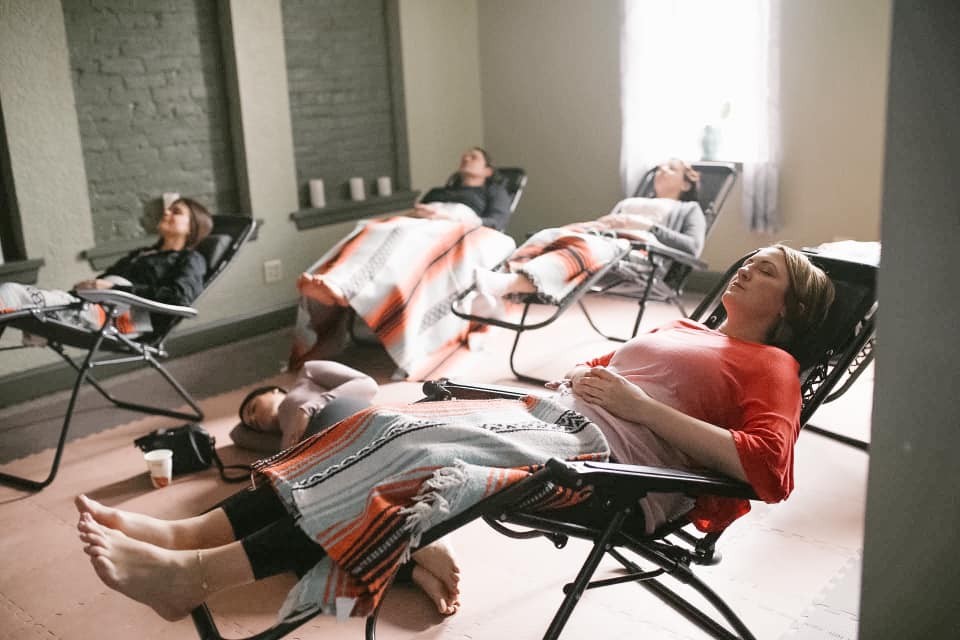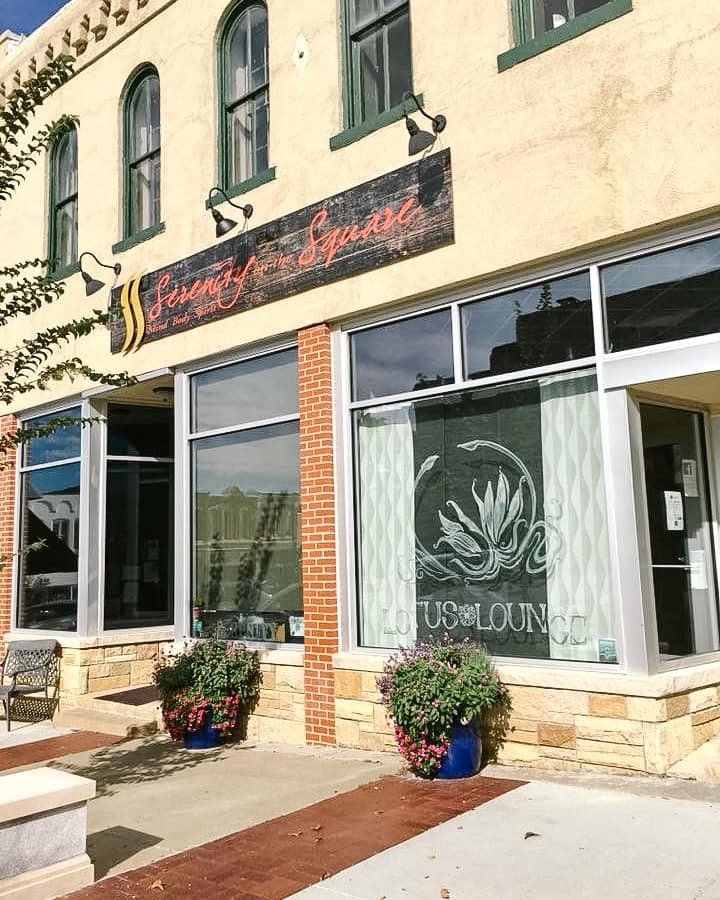 Suggest a Story:
 VoyageKC is built on recommendations from the community; it's how we uncover hidden gems, so if you or someone you know deserves recognition please let us know 
here.