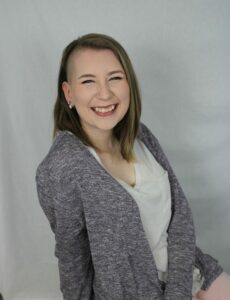 Today we'd like to introduce you to Madison Hobbs.
Madison, we appreciate you taking the time to share your story with us today. Where does your story begin?
I grew up always knowing I had a heart for working with children. I had a major fascination with babies and a strong instinct to nurture. I knew from a young age that I one day wanted to be pregnant and have a baby and the idea of childbirth never scared me. I began babysitting when I was 11 and never left childcare. To this day, I still remain a nanny.
I discovered the show "A Baby Story" on TLC when I was a pre-teen and I was probably the only ten years only who knew what pitocin and cervadil were. It was through that show that I first learned what doulas and midwives were, but they wouldn't come to play a major part of my life until later. I honestly forgot the word "doula" even existed for nearly ten years. Thankfully, I had that little background from the show later on.
I spent most of middle and high school with the plan of becoming a teacher. What kind of teacher ranged from a middle school math teacher to a high school English teacher to a preschool teacher to an infant childcare taker. I just knew that I loved babies but I also loved teaching. By the time I was a sophomore in high school, I had decided to get my degree in Early Childhood Education with a minor in business and the goal to open my own daycare center one day. I loved working with children, but I also loved the idea of working in an office and running the show. Little did I know.
That year, I took an intro to business class and my best friend took the introductory course to our district's prestigious Medical Science program. We were both loving our classes, but she kept asking me why I wasn't taking hers and joining that program. I told her I wasn't interested in medicine and that I was interested in children, but the more she explained what she was learning and how it tied into my interests, the more I realized that it might just be the right program for me. I decided to try it and see.
The Shawnee Mission Medical Science Program was a three years program and I was already a year behind if I wanted to take all three years. All three years were by no means a requirement, however the senior level allowed you to spend four days of your week in medical departments shadowing medical professionals and learning first hand. I would also have the opportunity to either earn my CNA or EMR. Because of this, I chose to begin the program with a double block and took the sophomore level course the first semester of my junior year and the junior level course the second semester.
The senior class required an application, an interview, and acceptance to take. I was one of the lucky ones to get in. My career going in was pediatric primary care nursing or NICU nursing. But the very first shadow rotation changed that forever. I was assigned to Labor and Delivery and I had a little trouble getting in because it had been a while since one of our students had been on the unit. I got to the nurses station and introduced myself when suddenly there was a commotion and the nurse I was talking to started to rush down the hall. I called after her and asked if I could follow and she waved me on. I followed her into a room where they were getting everything set up for a delivery. Not even 10 minutes after I had arrived on the floor did I witness a baby take his first breath.
During my senior year, I was witness to the birth of 13 beautiful babies. I began my college career taking pre-nursing classes with the plan to go to nursing school to work in labor and delivery. I got into a nursing program before having a panic over my career choice. One month before going to nursing school, a sponsored video popped up on my Facebook timeline about a doula and how she supported a mother in labor. I immediately knew that was what I was meant to do.
Through my research, I found only two agencies that hire doulas in my area. The majority ran their own business. After researching the agencies, I decided to create my own business as well.
A year and a half after beginning my journey as a doula, I joined a non-profit start-up. I helped organize the doulas within the organization and became the Director of Doula Operations. I now run my own business alongside running the non-profit and working as a nanny for a 1 and 2 years old.
Can you talk to us a bit about the challenges and lessons you've learned along the way. Looking back would you say it's been easy or smooth in retrospect?
It has absolutely not been a smooth road. I did not understand how difficult it was to market yourself. It took me nearly two years to have my first client because I could not figure out how to get the word out that I existed. I had to have a friend show me how to set up SEO and even then, I still struggled to get my name out there and sell myself.
Thanks – so what else should our readers know about Hobbs Birthing?
I am a birth, postpartum, and bereavement doula. I also teach babywearing.
As a birth doula, I meet with expectant parents before birth and develop a birth plan. I support them with any questions and concerns they may have during the pregnancy. When they go into labor, I support them in person primarily but do offer virtual support especially since the beginning of Covid. This labor support consists of comfort measures such as counter pressure and massage, position changes, words of affirmations, reminders to breathe, to eat, to hydrate, to rest, to use the restroom, and to offer a calming presence in what can often be described as a chaotic environment.
After baby is born, I help the parent who gave birth establish breastfeeding if this is the method they chose. If not, I support them in golden hour bonding which is skin to skin contact for the first one to two hours of life. The parent who gave birth is still going through a lot at this time, delivering the placenta, stitches if necessary, relaxing their abdomen for the first time, fundal checks, and continued contractions if breastfeeding. I ensure this parent understands that what they are feeling is normal and that they know how to get through it. I then check on the family about a week after baby is born to make sure everyone is adjusting properly and to provide answers or resources as needed.
As a postpartum doula, I care for families in the first three months of a newborn's life. The acronym I learned in my training is that doulas are NEAR; nurture, educate, assess, and resource. I am there to nurture the family members as they adjust to their new roles. These are usually parents, but they may also be siblings, grandparents, aunts/uncles, and friends of the new baby. Education is a large part of what I do as a postpartum doula. Teaching about newborn care from sleep and eating habits to soothing methods and ways to play with a baby are all things I educate on during a shift. Each time I am in the home, I am assessing. I am assessing the parents and other caregivers for signs of mood disorders as well as assessing the baby or babies for signs of neglect or potential developmental delays. I also assess the home to see what the family may need the most help with during our shift. I provide resources at every session and always leave my clients with unbiased, evidenced-based information on whatever it is they are needing resources on. Whether they want more information than I can provide or I am supporting my claims with evidence, I always have websites and articles on hand to give my clients when needed. My job as a postpartum doula is to work myself out of a job, to leave clients more confident and more capable of caring for their family than they thought possible before I got there.
Two things that make me unique are my certification in bereavement and my babywearing class.
I got my certification in bereavement so as to be prepared in case any of my clients expecting a live outcome experienced a tragedy. People get this training and certification for many reasons, but mine was so that I could better serve my existing clients. Knowing that I could continuing supporting them through the worst-case scenario gives many people an extra sense of security.
I created my babywearing class from scratch. The topic was not touched on in depth in my postpartum training, but I absolutely loved it. While working with my first client, she was so impressed with how well I explained what she needed to do that she suggested I teach a class. I started doing research on what classes were in my area and found none. I then began doing research on how to become a babywearing educator and found only one organization and no national standards for certifications. I then decided to create my own course based on my area's needs and become a Peer Educator. I now teach a 2 hour long class that includes a presentation that covers the origins, benefits, topic of spoiling, who should carry, child anatomy, styles of carriers, fabrics and blends, where to buy, positions, breastfeeding, multiples, and weaning as well as an extensive hands on period with all basic models and fit checks with personal carriers.
Networking and finding a mentor can have such a positive impact on one's life and career. Any advice?
I use social media to network. I joined every group on Facebook that was related to my field both local and national and eventually built up an extensive network of colleagues.
Pricing:
Birth Services $800
Postpartum Services $30/hour
Contact Info: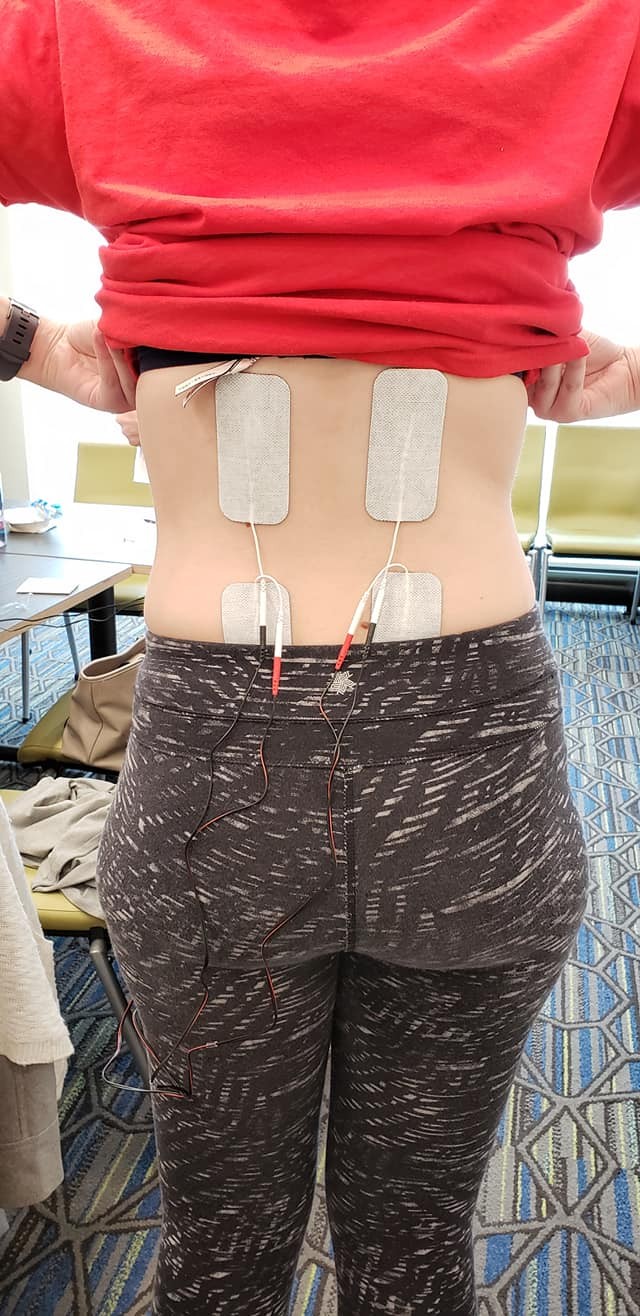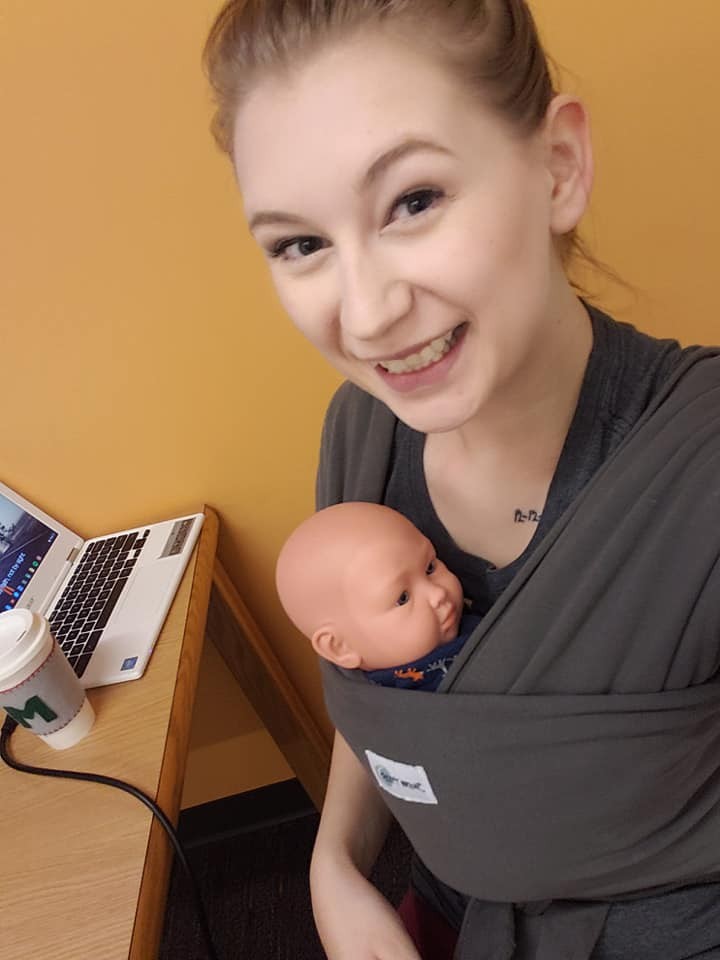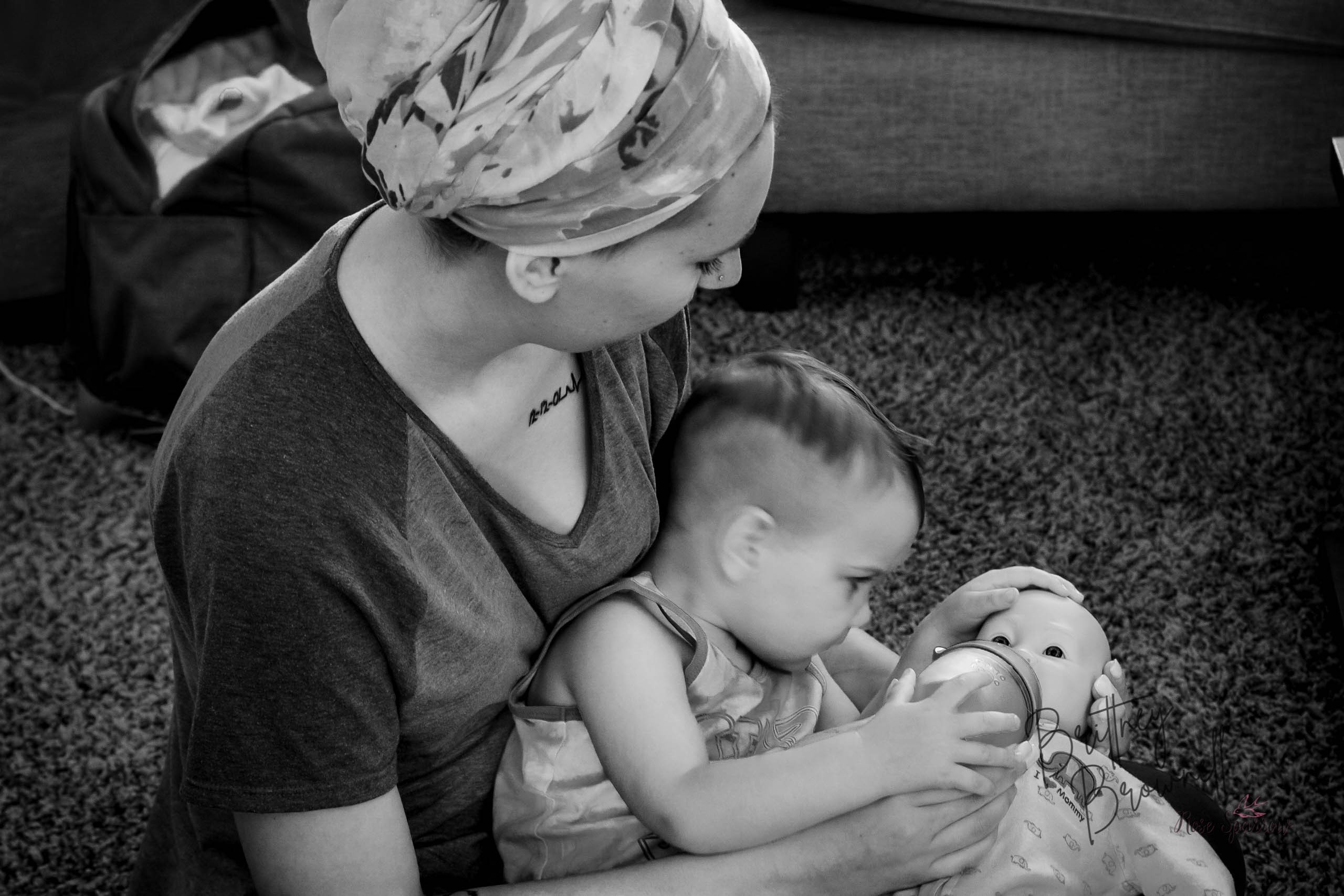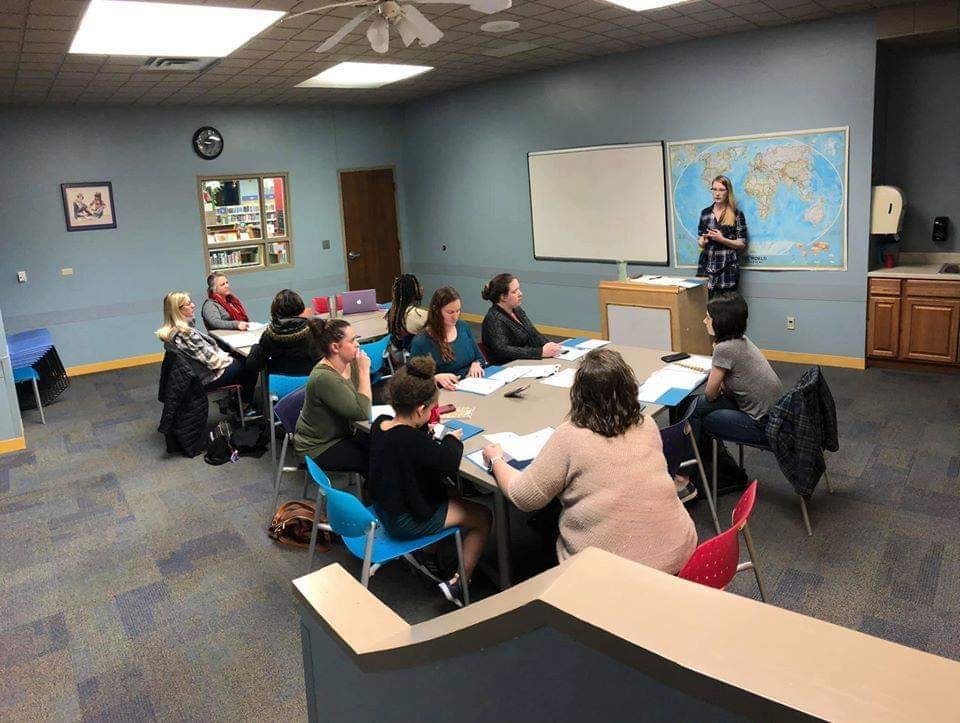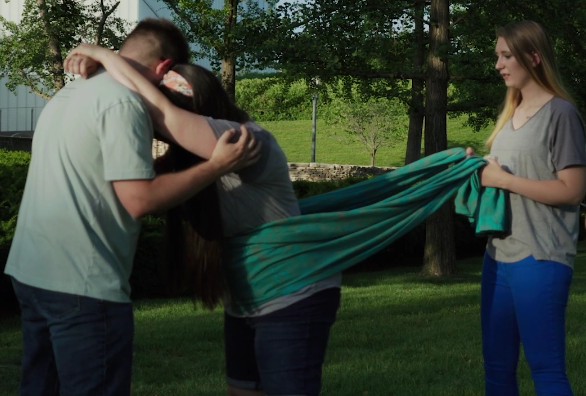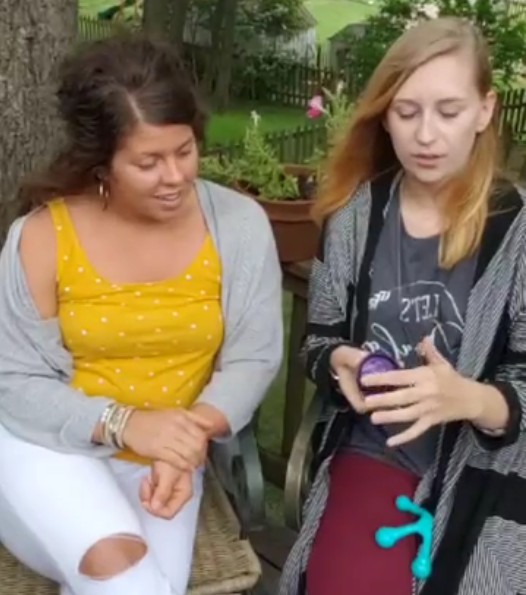 Image Credits
Brittney Brownell Chris Douglas
Suggest a Story:
 VoyageKC is built on recommendations from the community; it's how we uncover hidden gems, so if you or someone you know deserves recognition please let us know 
here.