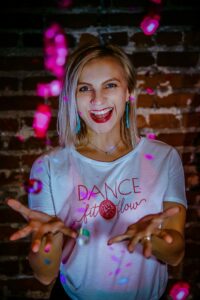 Today we'd like to introduce you to Natalie Wolfe.
Hi Natalie, so excited to have you with us today. What can you tell us about your story?
Looking back on how I ended up where I am right now, it is a big whirlwind. I had a life plan and I ended up not doing that said plan at all. Somehow I ended up exactly where I needed to be and when I think about it, I get so emotional. I feel like I am doing exactly what I am supposed to be and the cards all fell in my favor better than I could have ever predicted.
I grew up in Omaha, Nebraska and started dancing when I was four because my older sister danced too. I quickly loved it and deep dove into the wild world of competitive dance for the next 15 years of my life. Dance took me everywhere and outside of school, it was almost like a full-time job. 30 hour dance weeks full of rehearsals, classes, competitions, intensives, and conventions. I lived for every moment of it. Some of my most cherished memories in my life are during my dance years surrounded by other people who equally loved it too.
When I walked into my senior year of high school, I felt the same panic that many seniors tend to. What are my next plans? Of course, I considered going to college for dance or moving to one of the coasts and starting to audition for professional dance jobs. It was what I wanted but a big part of me knew the "risks" of taking that route and my family always had an expectation of me that I would close the door on dance once I graduated. I felt scared and undereducated on all my options so I ended up picking a school 3 hours from home and in a city, I always loved visiting growing up. In 2015 I moved to Kansas City to go to Rockhurst University for college. Although I felt at peace with this choice, some parts of me felt like my dance potential was unfinished.
Not having danced in my life that first year of college was hard. My body, mind, and spirit missed it but I had no idea how to immerse myself into a new dance community and in a new city. I felt like a baby in all aspects of my life. My mom suggested that I start taking dance classes at KC Ballet and I loved it there but wanted more. Outside of college, dancing was my escape from classes and navigating the social scene of college life. I found Dance Fit Flow just as they were opening at the beginning of my sophomore year. I immediately loved how welcoming it was and I started teaching there shortly after. Dance Fit Flow is KC's first and only dance studio exclusively for adults 18+. A dance studio where the former, aspiring, and current dancers can take all types of classes. Taking classes there was like a breath of fresh air in my life and for the first time in years, I felt fully myself.
Fast forward to my senior year of college and I felt the same doom of what's next that I felt senior year of high school. I was a Spanish & Bio major and had specific plans for post-grad life. My dad and brother are both optometrists so I always pictured myself just becoming one and joining the family practice. I fully believed this was what was next for me because it seemed too wild and scary to do anything else. I looked up to them both in so many ways but it never fully felt like me pursuing that path. In the middle of applying to optometry school, I also applied for a year long internship with a nonprofit in the Dominican Republic to be a translator for their guests and medical missionaries. My plan was to do a year abroad then go to optometry school. I said yes to the DR and just a month before I was supposed to fly out and after I graduated college, I started to panic. This was the biggest panic I have ever felt in terms of following through with what I thought was going to be next in my life. It felt permanent and big. It was not an excited nervousness. It was an "I am terrified and something does not feel aligned with me" type of panic. At the same time, I was feeling this, my bosses and studio owners of Dance Fit Flow sat me down upon my exit interview. This was common practice as I had been teaching there for the last two plus years of college. This meeting is when it all changed especially for me.
The studio owners, Kerri and Lauren, surprised me more than I could have ever imagined. What I thought was "we love you and see you soon on my time at Dance Fit Flow" was actually throwing a wild opportunity on my lap. They prefaced their proposal with "we know this is crazy and something I am sure you were not planning but…we want to bring you on as our studio manager." I am pretty sure my first response was "are you sure, me?!" I had no business or marketing background and had spent the last four years of college studying something completely different. I felt like it was crazy and could not believe a job like this was on the table for me. They said they trusted that I was the right person and knew I would bring fresh eyes to a growing, small business. I weighed on my choice to not follow my "planned path" for a week but deep down, I knew. It felt like I got smacked in the face with an overwhelming feeling of "this is it." Once I accepted this feeling, the rest was history. I jumped into being the General Manager of Dance Fit Flow.
Now it's been almost two years since that meeting. I run the business side full time and teach two classes a week at night. From payroll, staffing, marketing, social media, operational maintenance, communication, documentation, event planning, and more — I truly have my hands in it all. Running a small business is no joke. It has been the hardest yet most rewarding thing I have done. Some days feel like two steps forward and three steps back. Most days, I am working on a million different things to keep the business running, growing, thriving, and connected. I have so much respect for every person that has done their own small biz trek. I am grateful for the guidance, love, support, and push in the right direct from my savvy owners, Kerri and Lauren. I believe in our collective mission to create a space for adults to keep their passion for dance alive. Had I not found Dance Fit Flow, I know I would be a completely different person today. We have big goals and a ways to go. I am excited to be in a managerial position as we continue to grow and for all that's to come. Every single person I have met through this journey from clients, instructors, staff, and other small biz owners have made a lasting, lifelong impact on me.
For anyone feeling misaligned with work or life or that saying yes to what is in your heart feels too scary to accept, I see you and I am sending you love. Go for the things, jobs, people, and opportunities that set your soul on fire. I know I did and I can say I have zero regrets.
Would you say it's been a smooth road, and if not what are some of the biggest challenges you've faced along the way?
Smooth is not a guarantee when running a small business. There are moments of smooth and moments of chaos. Most recently, COVID has been a huge obstacle as all of us know in our own ways. We never imagined something like that to stop our business that relies on people gathering in a big crowd. Outside of recovering from COVID, I would say our biggest obstacle tends to be resources. When you are a small biz, you have limited resources. That is just the truth. The day to day operations are run by me and one of our other owners. Till we hit some of our growth goals, it can be hard to do all the things we want and need to do on limited resources. We have to prioritize a lot, re-evaluate goals, and find smart ways to get where we want to go.
Thanks for sharing that. So, maybe next you can tell us a bit more about your business?
Dance Fit Flow is a first-of-its-kind dance studio for adults only. This is what most distinctly sets us apart. Feeling safe and welcomed as an adult body dancing is our upmost priority. This environment just is different because adults want to be here for themselves and feel empowered to tap into their inner dancers no matter their level.
From hip hop and tap to barre and jazz, every class is designed to make you feel strong, encouraged and empowered. Dance Fit Flow is also locally and women-owned/operated. It is a powerfully positive community. Whatever your background or level of experience, you will find a class that you love. Our friendly instructors will motivate and support you every step of the way, high fives and hugs included. We have over 38 classes a week and operate seven days a week. Our schedule breaks down into three categories of classes from traditional dance classes, cardio dance classes, and fitness classes. We have all levels of classes from the absolute beginner who is new to dance as an adult, all the way to the professional dancer. Outside of our regular weekly classes, you can have your own private bachelorette, birthday, corporate, or girl's night out dance party at Dance Fit Flow. If you are not local to KC, we also have an on-demand library that you can take a class from at any time from home!
I can wholeheartedly say we are most proud of our community and being able to lead a movement for adults to keep their passion for dance alive. When you come to the studio, it is more than just another place to work out. We truly are a community of like-minded individuals who love, support and cheer on one another both inside and outside of the studio. If you are curious about dance as a form of working out or where any type of past dancer yourself (childhood, high school, college, etc.) we would LOVE to have you come move with us!
We'll meet you under the disco ball.
Can you tell us more about what you were like growing up?
I think I was very onery and stubborn. I am sure my mother could elaborate more on this. Being the baby of the family, I know I carried many traits as a child where this was obvious. All though I was a bit on the wild side, I had a vibrancy and sense of humor from a young age.
Pricing:
1st Week of Unlimited Classes: $29
Single Class Drop In: $19
Limited Membership (5 classes per month): $65
Unlimited Membership (unlimited classes each month): $110
Contact Info: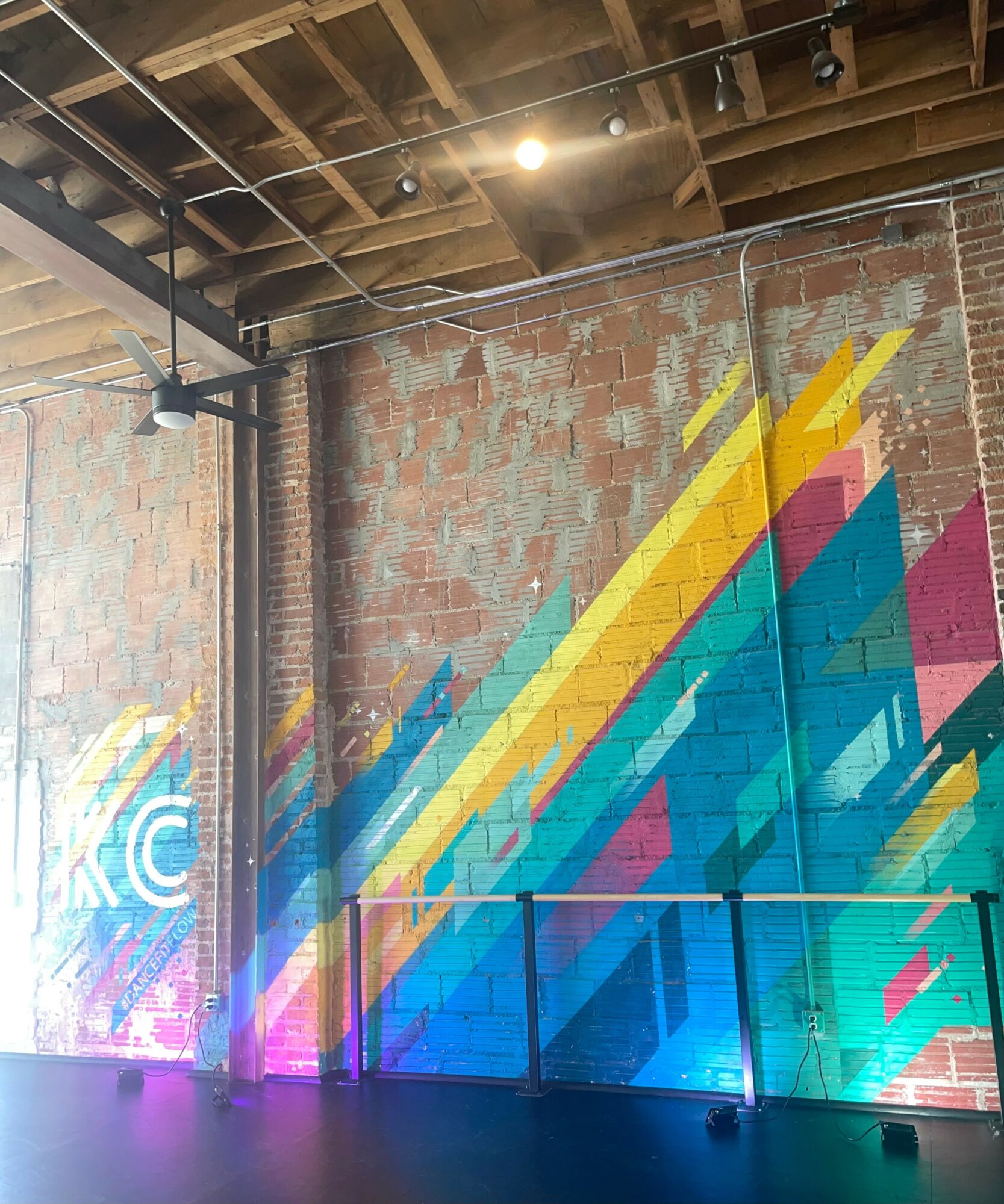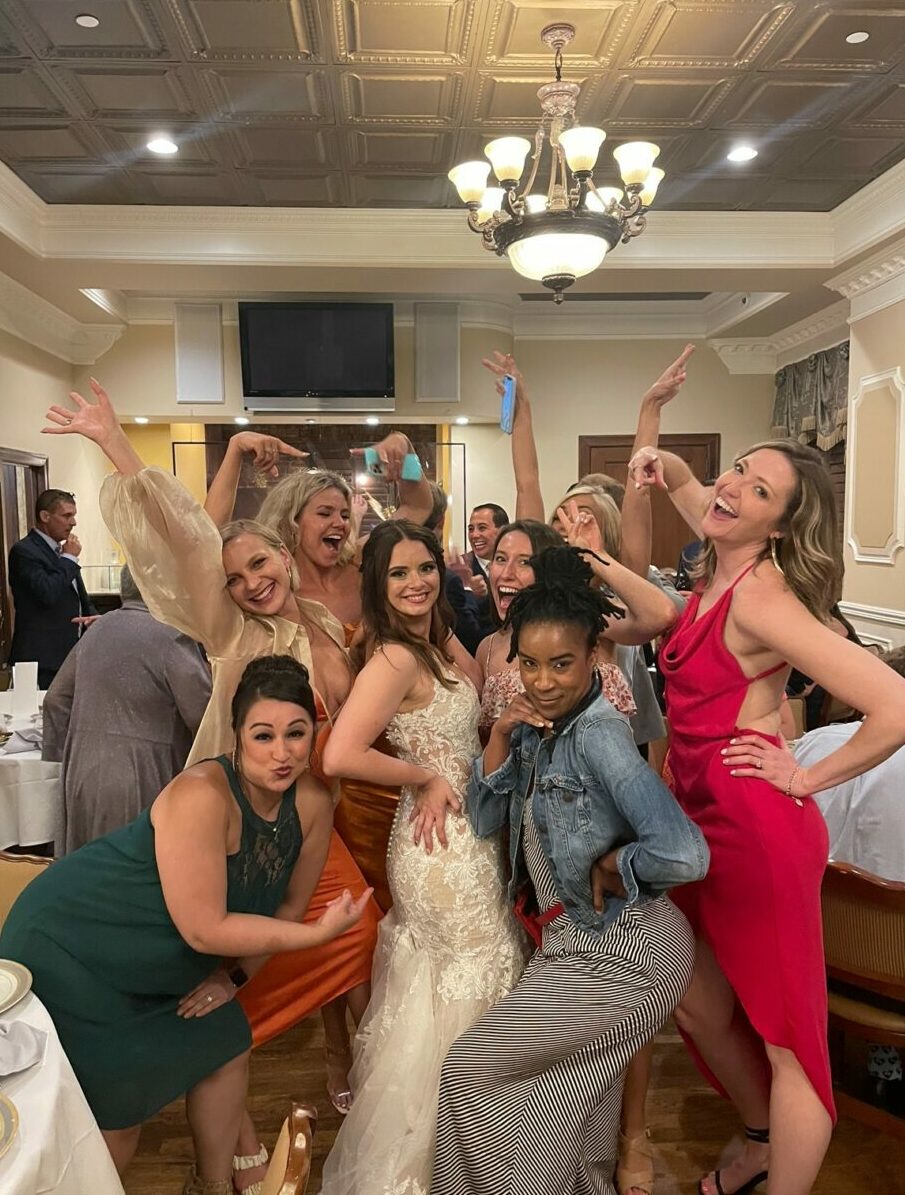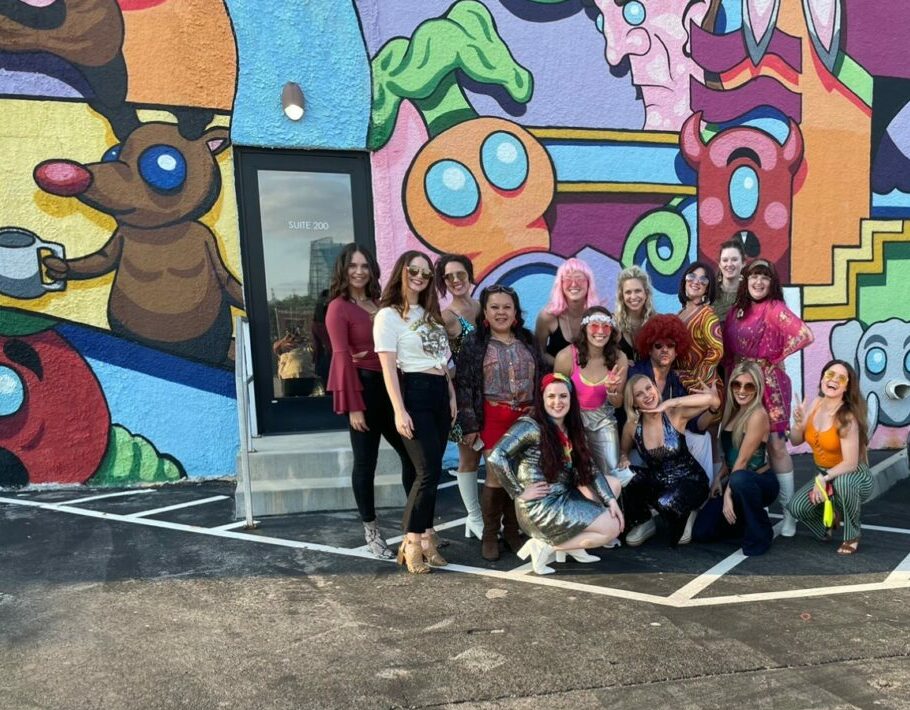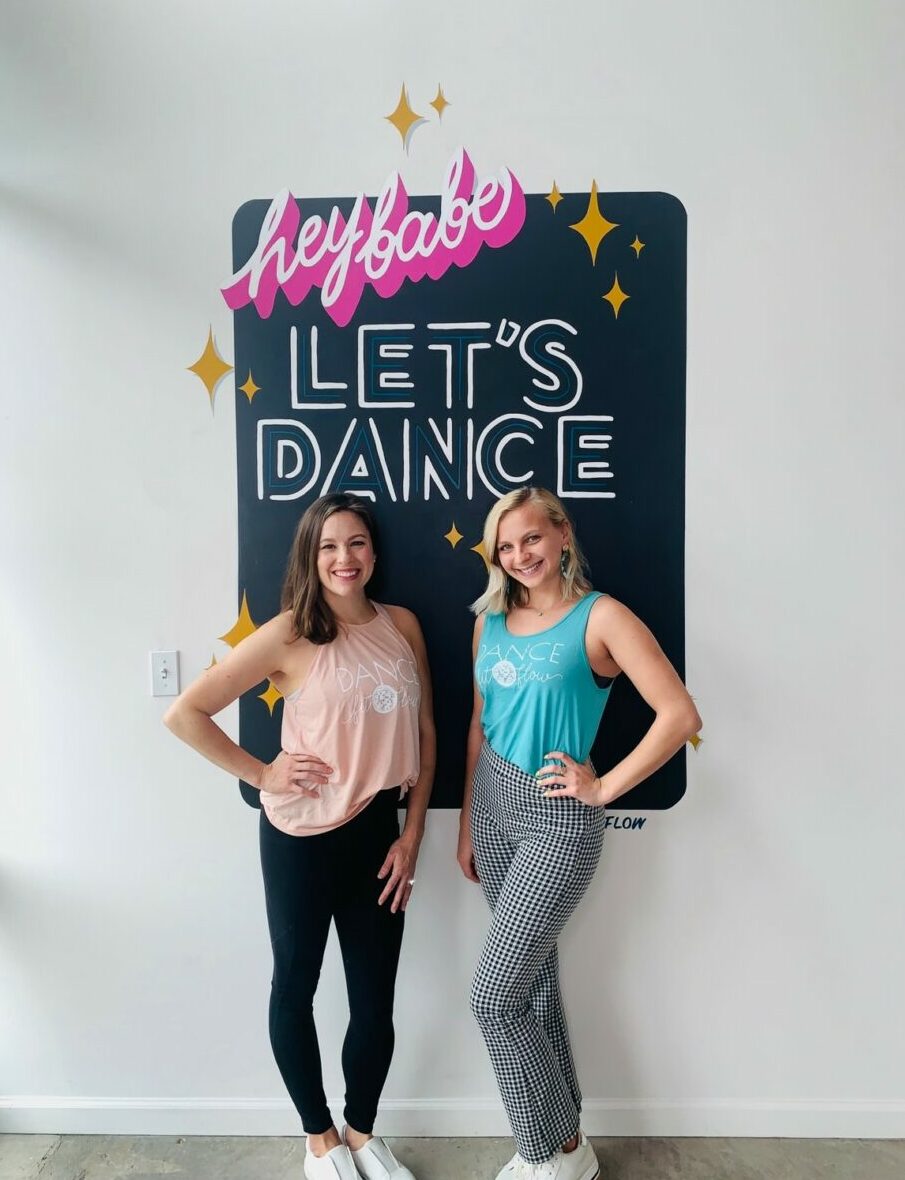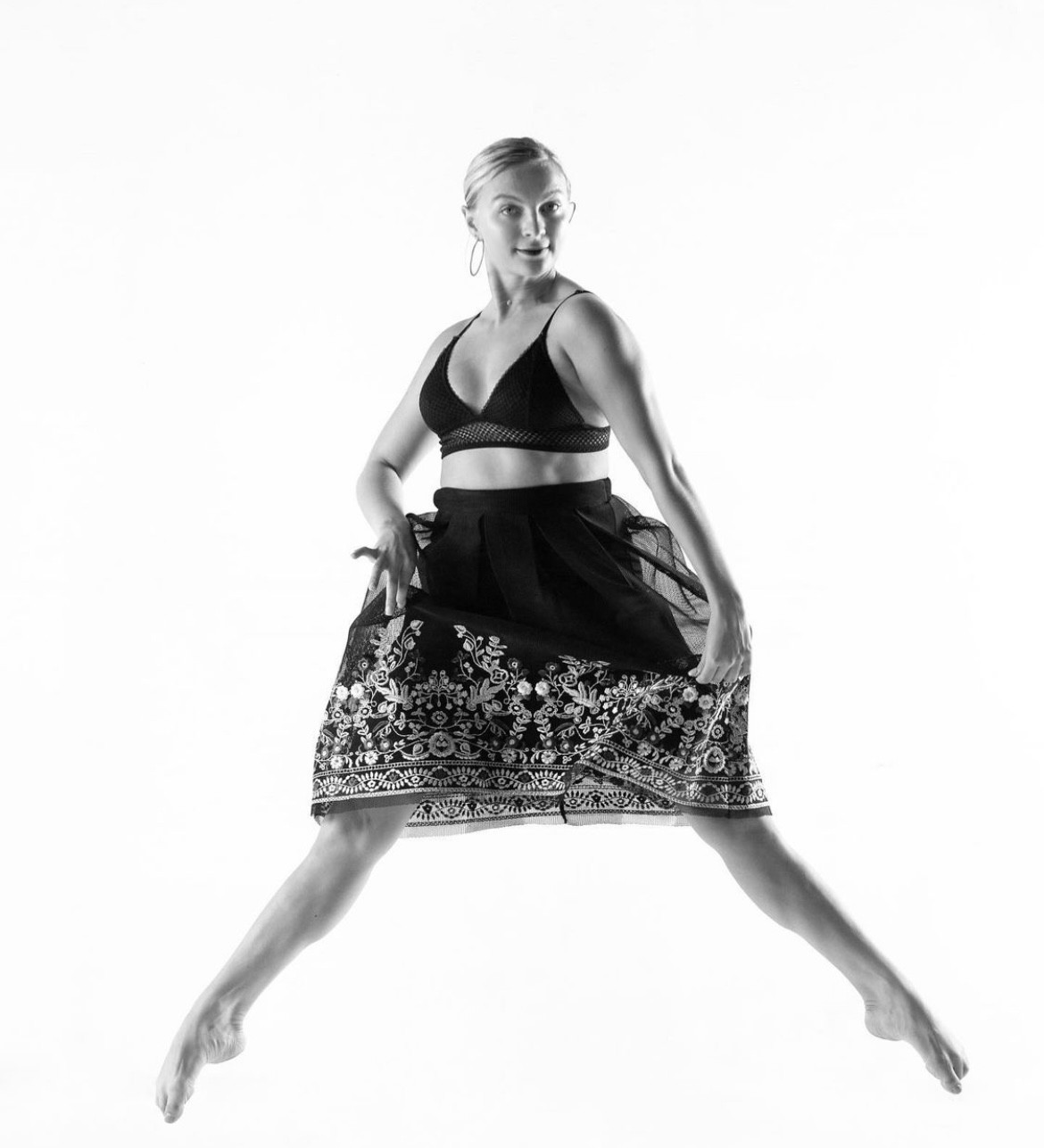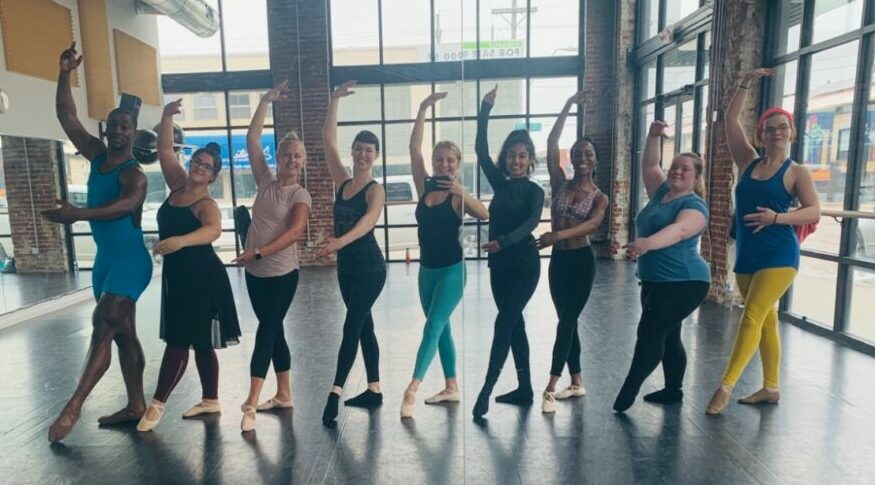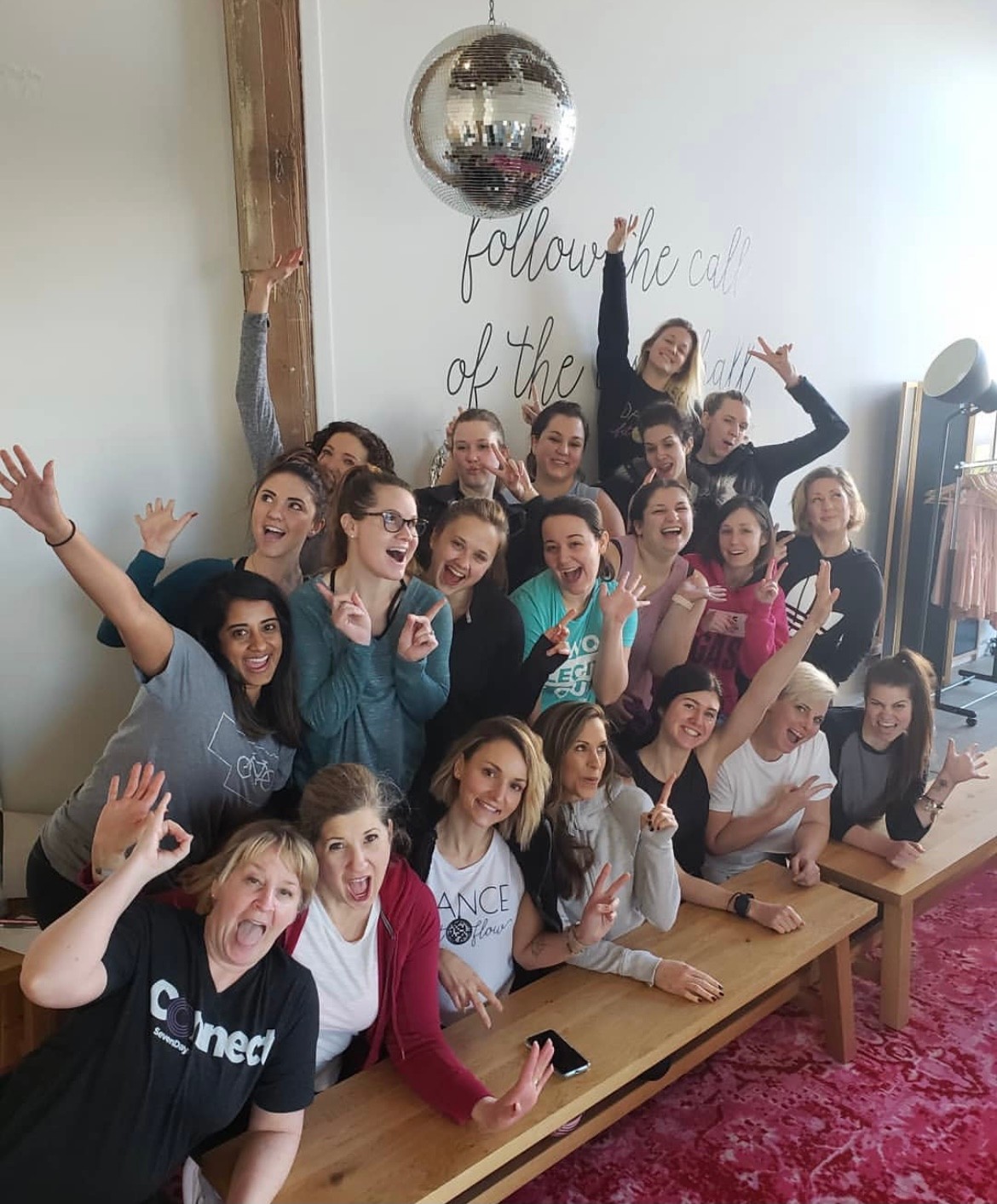 Image Credits
Jeremy Allen Wiezorck Jenn Lee DePaz
Suggest a Story:
 VoyageKC is built on recommendations from the community; it's how we uncover hidden gems, so if you or someone you know deserves recognition please let us know 
here.