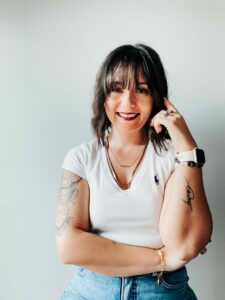 Today we'd like to introduce you to Jennifer Cooper Nobo.
Jennifer, we appreciate you taking the time to share your story with us today. Where does your story begin?
It has been a windy road to where I am now, which has led me to being an integrative behavioral health therapist and health at every size therapist.
I've always been a helper, it is a part of the role of the "oldest" child. While I am not actually the oldest of my siblings, I am the oldest of my mother's children and primarily grew up in that role, which meant I was always a helper in our house. It was an easy role for me to fill because it suited my demeanor.
As a child, I did have a brief stint where my longing to be near the ocean pushed me toward telling adults that I wanted to be a marine biologist, but ultimately I knew I wanted to help people and chose to pursue a degree that would allow me to become a therapist. While I was in college, I had several helping jobs but was eventually told that my desire to help others coupled with my interest in fitness would make a great personal trainer, so while completing my graduate degree, I also became a certified personal trainer.
For a long time, I kept the two worlds separated. I was a personal trainer and I was a clinical social worker, but I helped support physical health in one role only briefly talking on mindset and mental health in the other, again only briefly touching on physical health in that role. The separation of the two rolls just didn't feel right. I knew that mental and physical health are deeply intertwined and that desire to create a job that addressed both only deepened after I completed a nutrition coaching program.
For full transparency, a lot of my pursuit in nutrition and physical health education was deeply rooted in my own disordered eating and diet culture. I wanted the "perfect" body and thought the best way to achieve it would be to learn how to get it on my own. I was fully convinced that helping people lose weight and leave behind their favorite foods in the name of health was the best thing for them (and for me).
While my original pursuit of education in the physical health field was rooted in diet culture, it did lead me to the road of integrative mental health treatment. I had learned the impact that nutrient deficiencies, gut health, and even things like chronic inflammation can have on mental health.
My husband, who is also a therapist, and I opened a private practice this year in March. We focus on integrative mental health, meaning we provide psycho-education to our clients around the impact that nutrition and possible nutrient deficiencies could have on mental health and even work with their medical provider to explore possible physical health barriers to their mental health improvement if it is indicated.
As we grow our practice, I continue to help support clients in the gym, but with a different focus. After doing and continuing to do anti-diet work, I now fully embrace health at every size and do not support weight loss as a goal for any of my clients. I work with clients to help them build workout routines that support their health without focusing on weight loss. Weight loss is not scientifically validated and 95% of the time people gain all and often more of the weight back, which is not something I can get behind. People can lead healthy lives regardless of their body size, building strength, increasing stamina, and even changing biological health markers without losing weight. Those are the kind of goals I work on with my clients.
We all face challenges, but looking back would you describe it as a relatively smooth road?
Not at all.
I am still working several part-time jobs while launching a private practice. Being an entrepreneur is challenging and there is never a guarantee that it will work out. In fact, my husband and I started a real estate investing business and I launched a health coaching business, neither took off.
People often see the success stories on social media and think that business/people just take off overnight, but in reality most of those folks have been grinding away at their dream for years.
For me, it was about alignment. I knew I wanted to help people, but it took a while for me to figure out what that looked like. Our private practice is growing pretty quickly and I think the reason this business is in alignment for me. I know that I am helping people not only directly with the therapy clients I work with but also that the integrative tools we are creating for people like online anxiety courses that interweave cognitive behavioral therapy with a discussion around foods that support the reduction of anxiety symptoms are tools that will change people's lives. It is incredibly humbling and also exhilarating.
It hasn't always felt that way.
Not to mention throughout my journey, I had a bit of an identity crisis when I began to do my own workaround disordered eating and really examined diet culture. I felt like I had been selling lies to people and upholding the exact culture that caused me so much pain. I know that I was only doing what I actually believed to be helpful to others, but it still sucked to look at that.
I think I had to do my own healing before I could find what actually aligned for me.
Appreciate you sharing that. What should we know about Food Mood Therapy LLC and Jen Nobo Wellness?
I am a mental health provider that takes an integrative approach. This means that I work with folks who are struggling with things like anxiety, depression, bipolar disorder, trauma, etc. and integrate discussions around nutrition into the treatment. For someone who struggles with anxiety, this may be looking at the research that supports adding in a magnesium supplement in conjunction with traditional therapy like CBT or exposure therapy.
Nutrition is rarely discussed in mental health treatment, in fact I don't recall having a single course or training that even touched on the subject, yet there is an abundant amount of research out there that shows the impact common nutrient deficiencies can have on mental health. Often times all it takes is a suggestion to a client that they may want to get some of those checked with their doctor and look at adding in either foods or supplements as needed.
There aren't many mental health providers who are doing this.
My husband and I are hoping to change that. We are creating self-help courses and workbooks for folks struggling with mental illness and my husband has already started leading webinars that are aimed at helping mental health providers to begin to have these conversations with their clients. We both love to lead workshops and presentations discussing the mental health and the impact nutrition can have because we know that this stuff can change lives.
I get to be in the front lines of working to shift the way we treat mental health and that is a bit scary but also exciting.
I also continue as a personal trainer, but you won't see me advertising weight loss or telling people that they need to buy a program to get ready for swimsuit season. While the health at every size movement is growing, there is still this mentality within the fitness community that weight loss = improved health. I know that isn't true. While it is harder to sell personal training when you aren't using the same rhetoric as the rest of the community, it isn't impossible and I am proud that I am sticking to my beliefs in this. I am proud to be a health at every size personal trainer and to help remind women that their bodies are perfect.
We'd love to hear about how you think about risk taking?
My husband and I are not risk averse.
I left full-time employment that came with a steady paycheck and benefits to pursue my passion to truly change lives.
We have bought into a real estate investing program that put us over 20k into credit card debt. I left my full-time job. Paid for expensive coaching programs. Invested in business with time and money. I have even shifted my direction as an entrepreneur several times.
Ultimately we both believe that everything will work out, so really any risk we take isn't really a risk if the universe/god/divine has our back, which we believe it does.
Contact Info: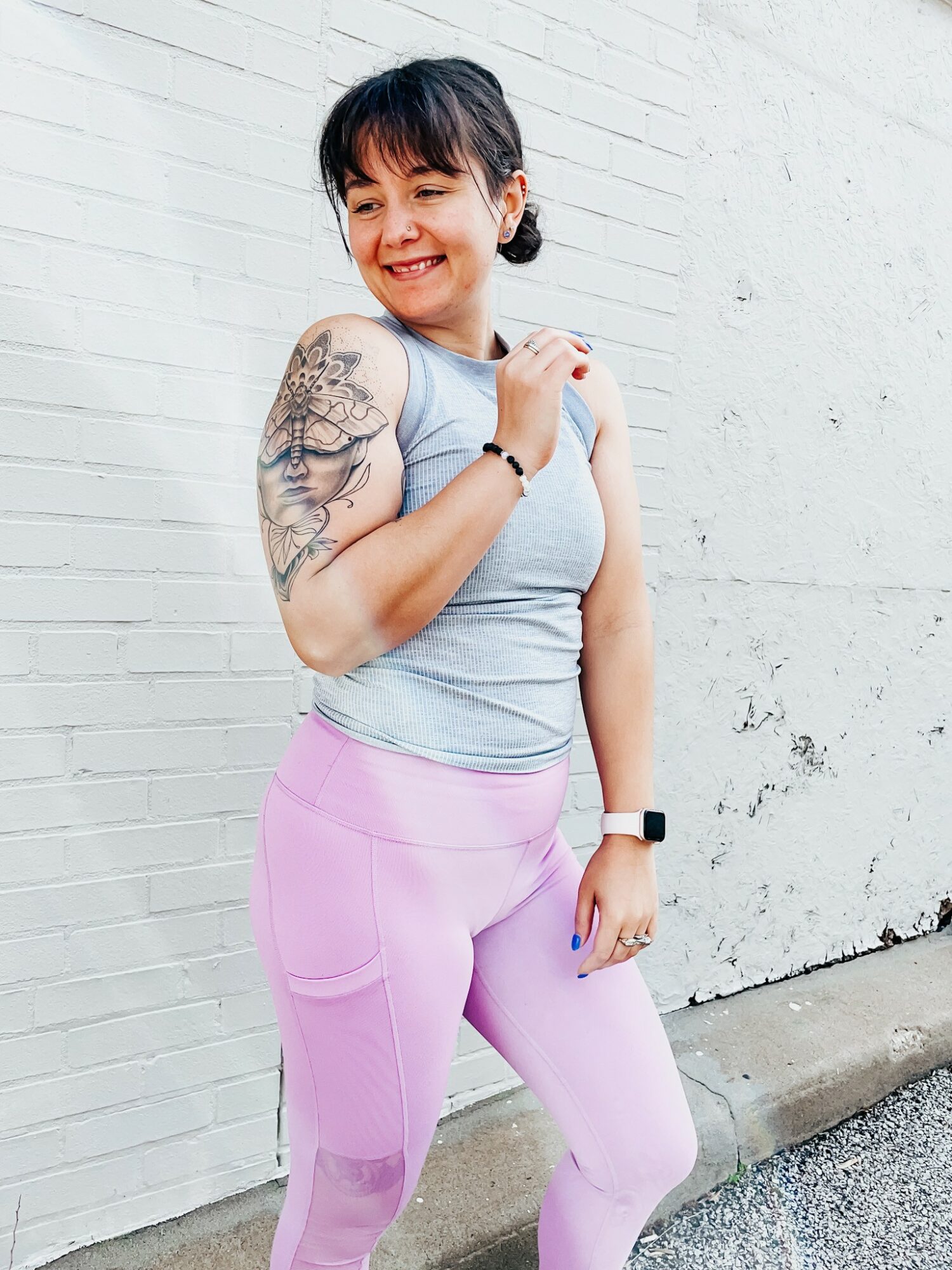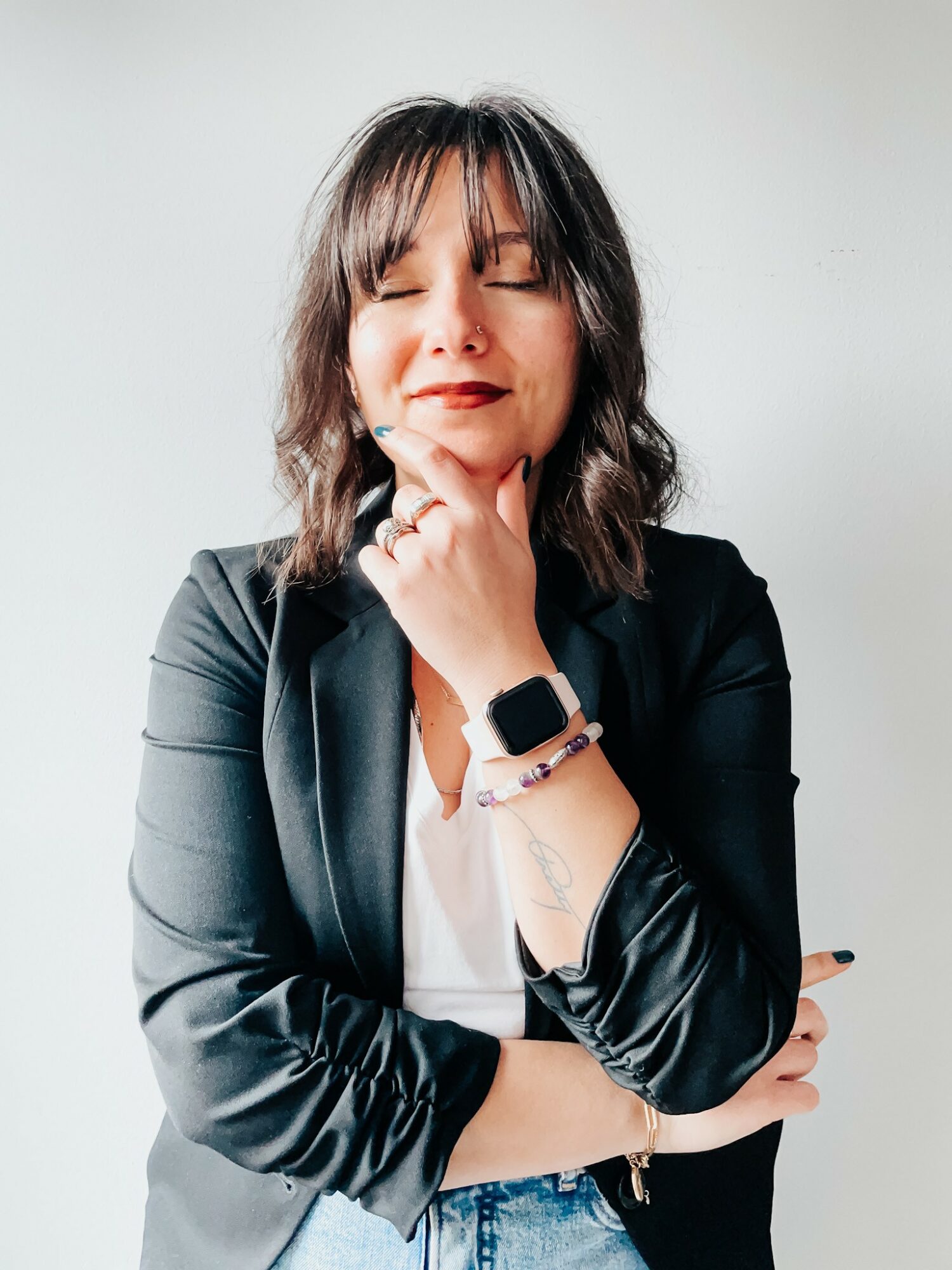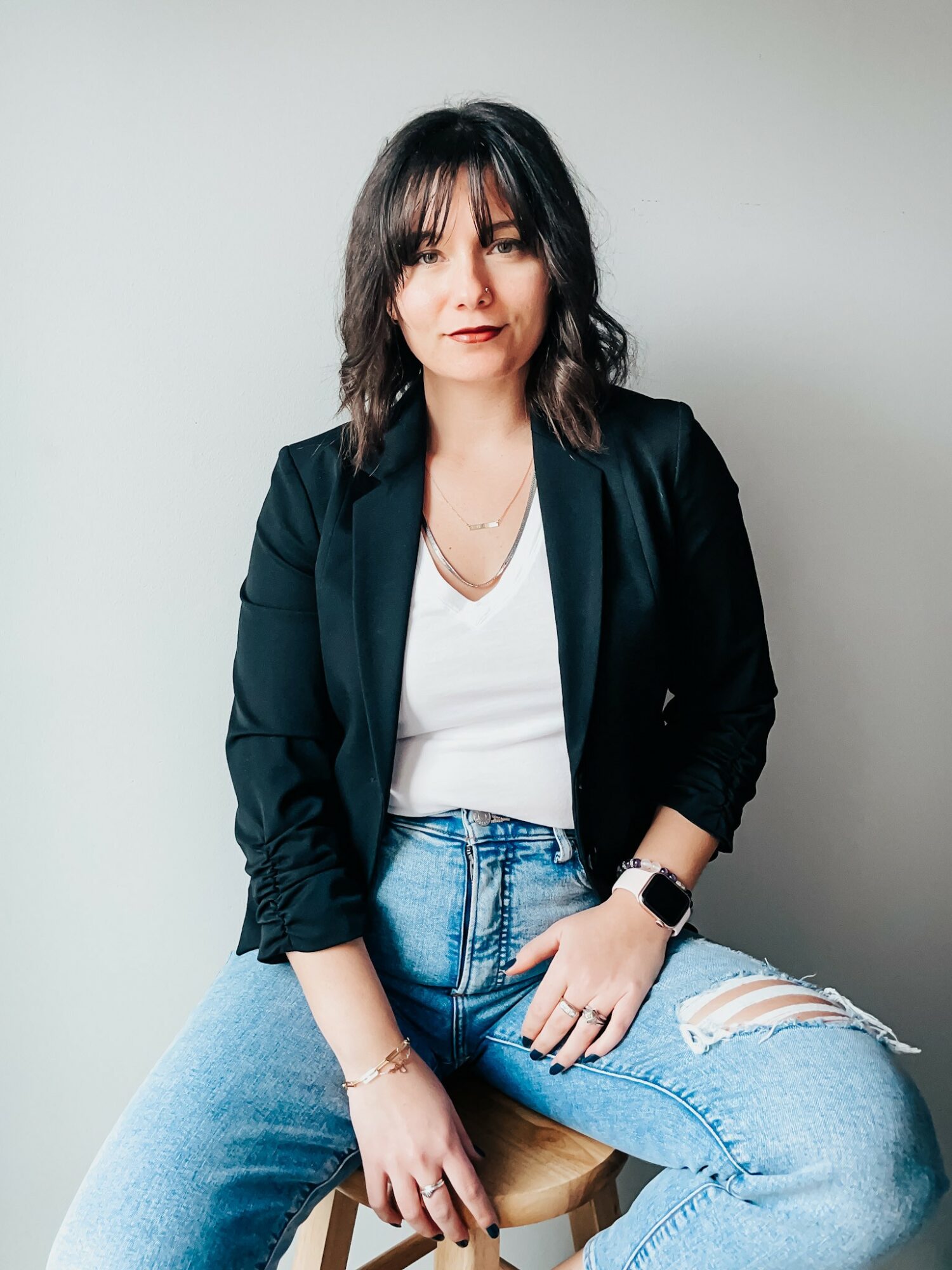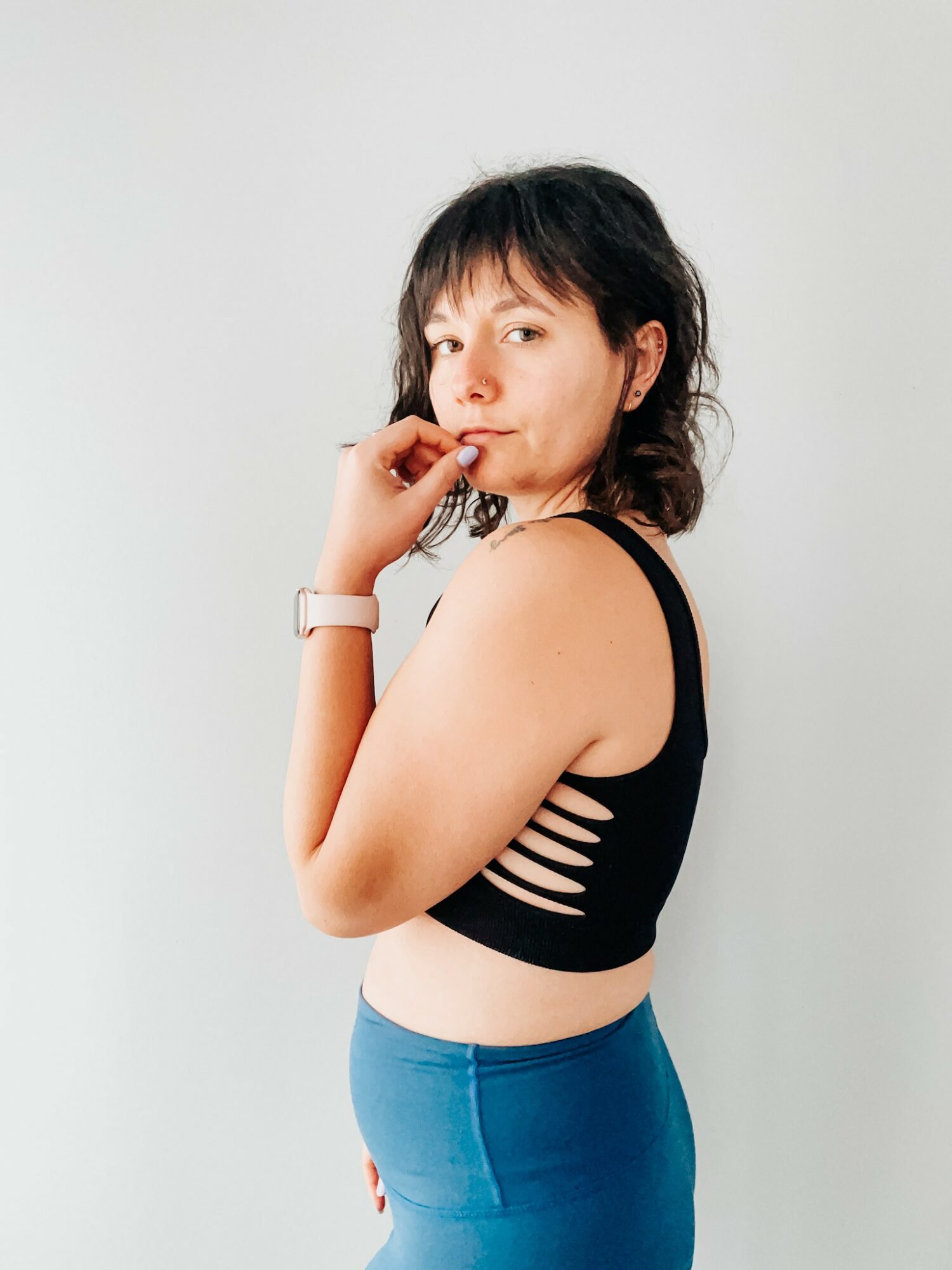 Suggest a Story:
 VoyageKC is built on recommendations from the community; it's how we uncover hidden gems, so if you or someone you know deserves recognition please let us know 
here.