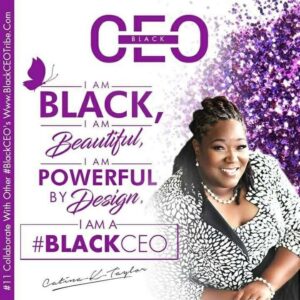 Today we'd like to introduce you to Catina Taylor. Them and their team share their story with us below:
Lawyer. Educator. Advocate. Entrepreneur… These are some of the hats that Kansas City native, Catina K. Taylor, wears. Some may think that a Jack of all Trades cannot be a master of any, however, that is not the case with Catina. She moves seamlessly from one to the other often intertwining them together for the most effective impact on clients, students, and community. She often explains that the skills in each of these areas uniquely prepared her to do the work she does today.
It is often said that from the time Catina could talk she always said she was going to be a lawyer. Where did that come from? She has no idea as no one in her family or in her neighborhood was an attorney; Her father, an engineer; her mother, a government employee and stay-at-home mom, her parents didn't ride her or her siblings to be the best or the brightest. They, somewhat quietly, set the expectation that their children were to do their best at all times and failure wasn't an option.
Catina began her journey as a student at Blenheim Elementary School located at Gregory & Prospect. She loved walking to school or riding the bus with her brother and her cousins who lived next door. The family was extremely important to her and her extended family was so large that she often had no real need for friends outside of them. However, Catina was then and continues to be a social butterfly able to amass a network that few can rival. She is a natural-born relator and connector. Catina continued her education at Lincoln Jr. High School after scoring extremely high on the Iowa Test of Basic Skills and being recommended by her 6th-grade teacher, Mrs. Harris, with who she still remains in touch. After leaving Lincoln Jr., Catina joined her brother and neighborhood friends at Southeast Sr. High School, where she graduated in 1990. Never an official joiner, Catina intermingled with many different groups of students throughout her high school years which uniquely positioned her to have a broad base of relationships with her classmates.
Catina gave birth to what would be her only child in February 1991 and began her college journey in August of that same year. She jumped right in, not only excelling academically at Avial College, now Avila University but also socially. She was a part of relaunching the Black Student Union on the campus and leading the conversations around equity (before it was a buzzword) on the campus. She graduated with her Bachelor's of Political Science with an emphasis in Pre-Law and her certificate of Paralegal Studies in 1996. During her undergraduate years, Catina participated in the federal stay in the school program and had the privilege of working for the Department of Health and Human Services, the Army Corps of Engineers, and the Department of the Navy in their respective personnel offices.
With her eye on the prize, Catina continued her education at the University of Kansas School of Law in 1996, graduating with her Juris Doctorate degree in 1999. The same year she started law school, her son was starting Kindergarten. They made residence in Lawrence, KS and she continued her community service and advocacy work in that community by working with fellow law students to maintain and grow the Black Law Students Association and serving various local initiatives. She spent a portion of her last year of law school in California where she was able to study and work in the area of Entertainment Law. Catina relocated to Chicago where she was able to study for the California Bar Exam which she eventually took in the summer of 1999.
Catina returned to Kansas City, experienced the death of her father, and began to rethink life. What was important? Lifestyles of the rich and famous or something more meaningful. While contemplating, Catina launched her first entrepreneurial endeavor, Taylor Made Events, and Meeting Management. With no knowledge of what it took to grow and sustain a business, Catina realized early on she would need additional income while growing her business. She, therefore, responded to a clarion call from Kansas City Public Schools to fill a significant teacher shortage. The district asked members from various occupations to join the ranks of the educational profession and she did as a way to give back to the district that had started her on her way. She had no idea that she'd fall in love with the profession and change her entire professional trajectory.
Catina stayed with Kansas City Public Schools for three years before joining the staff of St. Paul's Episcopal Day School where she stayed for the next seven years. After leaving St. Paul's, Catina took on some long-term sub positions before eventually, getting her Missouri Teaching Certification in Social Studies. Working in public and private schools for the last 18 years and parenting a charter high school student, Catina developed a clear lens into education. She has actively engaged with parents, teachers, and administrators in both suburban and urban educational landscapes. She is also a constant advocate and resource for parents, colleagues, educational institutions, and the Edpreneur community.
Miss Taylor has a vast knowledge of the educational ecosystem. She has served in many different capacities within it allowing her to build a network to aid in disrupting an antiquated system. Specifically, Miss Taylor has served in the following capacities…
• Kansas City Public Schools Strategic Planning Team
• Show Me KC Schools Programming and Outreach Committee
• Urban Neighborhood Initiative Education Committee
• St. Paul's Episcopal Day School Benefits Committee
• St. Paul's Episcopal Day School Diversity Committee
• Founding Principal hiring team for the Kansas City Neighborhood Academy Charter School
• Founding Principal hiring team for the Citizens of the World Charter School
• Founding Principal hiring team for the Kansas City Girl's Preparatory Academy
• Author of the MO State Education Agenda for the Human Dignity & Economic Justice Coalition
• iMatter Experience Student and Parent workshop facilitator
• Young Achievers Workshop Facilitator
• Presenter – MO Chapter National Multicultural Education Association
• Co-Founder of Elements of Education KC
Throughout her life, Catina has sought out opportunities to assist youth, families, communities, entrepreneurs, family, and friends in reaching their full potential and DREAMS. She has tutored, facilitated Sunday School classes, organized Vacation Bible School, conducted youth leadership workshops, piloted summer programs, executed community fundraisers, served on advisory boards, volunteered for charities, spoke on various educational and small business panels, and many other activities.
Catina began work on developing a new school model in 2014. She completed The Lean Lab Fellowship in summer 2015. Catina was then accepted into the 4.0 Tiny Schools Fellowship where she was able to build out and pilot her new school model in the Summer of 2017, Catina partnered with the New Schools Venture Fund Pilot Pathways program as 1 of 3 in the country to further develop innovative school models being designed to meet the needs of 21st-century learners and run another pilot in collaboration with the Housing Authority of Kansas City and United Way.
In addition to being tied into the education ecosystem, Catina is also entrenched in the business startup community of Kansas City. She launched her legal, education, and business consulting business, DREAMS Consulting in 2015. In addition to running her business, she serves as VP of the Board of Directors of KKFI 90.1 Community Radio and the Council of Elders of Uzazi Village. She also previously served as Vice President of the Board of her neighborhood association, Blue Hills.
Catina co-hosts a weekly live broadcast called The Coalition Speaks Change in Education along with other organizations centered around the recruitment and retention of educators of color and her own live broadcast Liberation Talks where she speaks to entrepreneurs and social change agents.
Can you talk to us a bit about the challenges and lessons you've learned along the way? Looking back would you say it's been easy or smooth in retrospect?
I wish I could say it has been a smooth road, it hasn't. For a long time, I thought not having a linear career path made me less respected and valued. What I since realized is that I perhaps should be more respected because of my varied experiences. Having a nonlinear path allowed me to develop some essential skills that others just don't have and it limits their ability to "see" things in an innovative way.
"A jack of all trades is a master of none, but oftentimes better than a master of one." – (Author Unknown)
That quote has saved me. It has allowed me to embrace who I am and not apologize for it.
Additionally, doing advocacy work and asking really uncomfortable questions, and calling elected officials and community members to the task can be isolating. It often means being on that limb alone not even being supported by those you are fighting for. It could mean being denied the grant.
It could mean not being elected to serve because you are unwilling to compromise and play politics. You question if this is your purpose OR if you should just focus on earning a living and building up that retirement nest egg.
Thanks – so what else should our readers know about Dreams Consulting?
Dreams Consulting is a consulting firm that provides legal, business, and education consulting services. We serve individuals who lack access to the legal system due to costs associated with uncomplicated legal matters; early-stage entrepreneurs and non-profit leaders and educational institutions and organizations that support educational institutions.
We assist clients with filing the legal documents needed to ensure their businesses and nonprofits are on a firm foundation. We provide thought leadership so that clients can strategically grow and sustain their organizations/businesses and we assist individuals with filing pro se court actions.
I am most proud of the work I've been able to do with all my clients because it frees them up to do, be and create whatever it is they want to do, be and create. Dreams Consulting liberates its clients. We are able to not only service our clients but also connect them with other professionals, organizations, and resources to take their businesses/nonprofits to the next level.
If we knew you growing up, how would we have described you?
Growing up, I was observant and talkative and not much has changed. Always imagining, I spent a great deal of time thinking about what I wanted my life and the world to be. I naturally believed in the best in people. Believe it or not, I was not a voracious reader.
I didn't really gain a love for literature until college. I loved being with people – family and friends. Most of my really close friends were older so I probably learned, listened to, and was exposed to things that could've waited. I loved the drill team and dancing school. where I took ballet, tap, jazz, acrobatics, and baton.
Although my parents were married for 20 years, I always wished they either found their way back to one another or at the very least learned how to coexist. They never did.
I secretly thought being the funniest or the smartest would gift me the attention I really wanted. My older brother was the athlete, the lone boy grandchild on the maternal side of the family, and the oldest. My sister was the baby. I was the middle child and boy did I feel it.
Contact Info: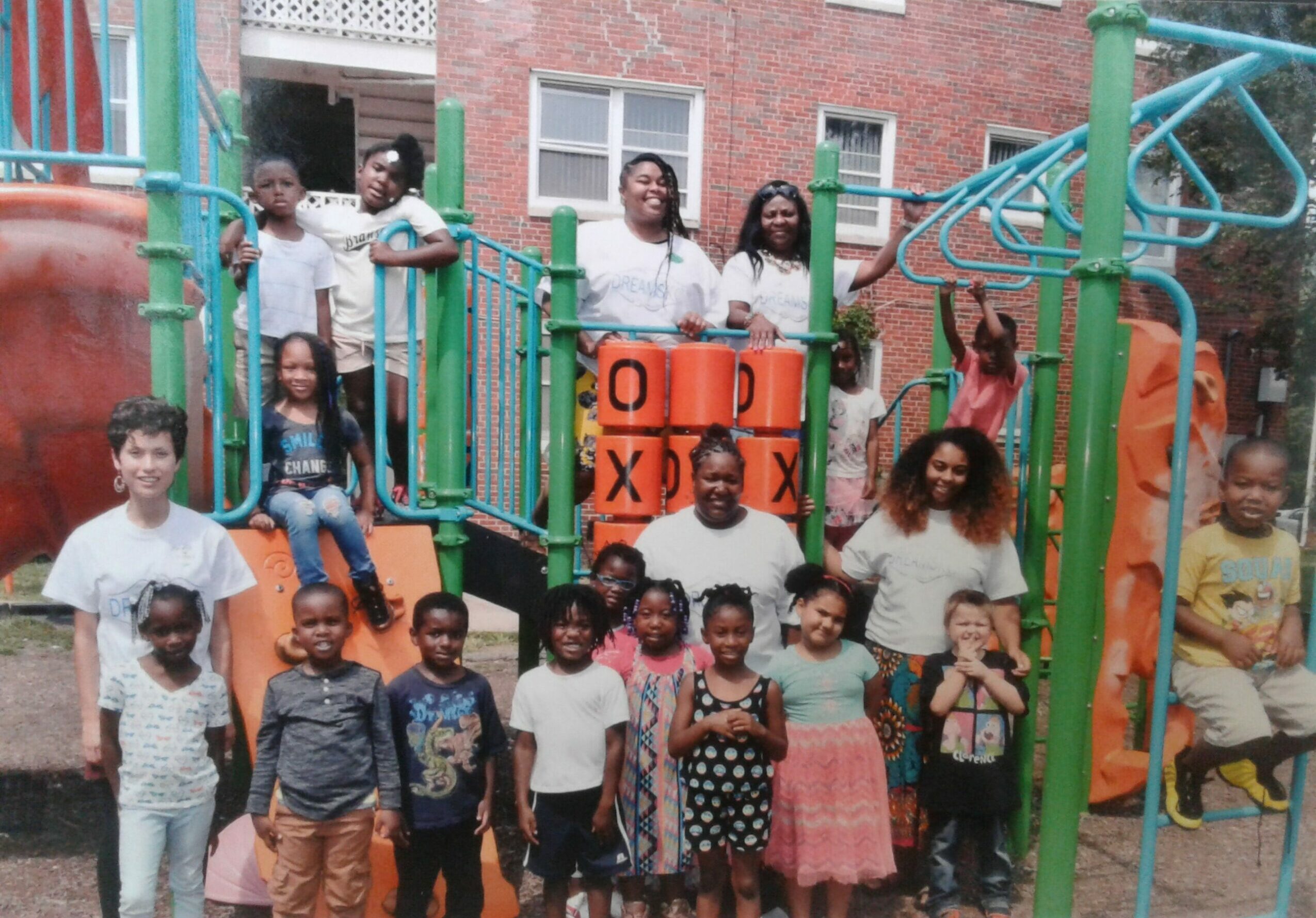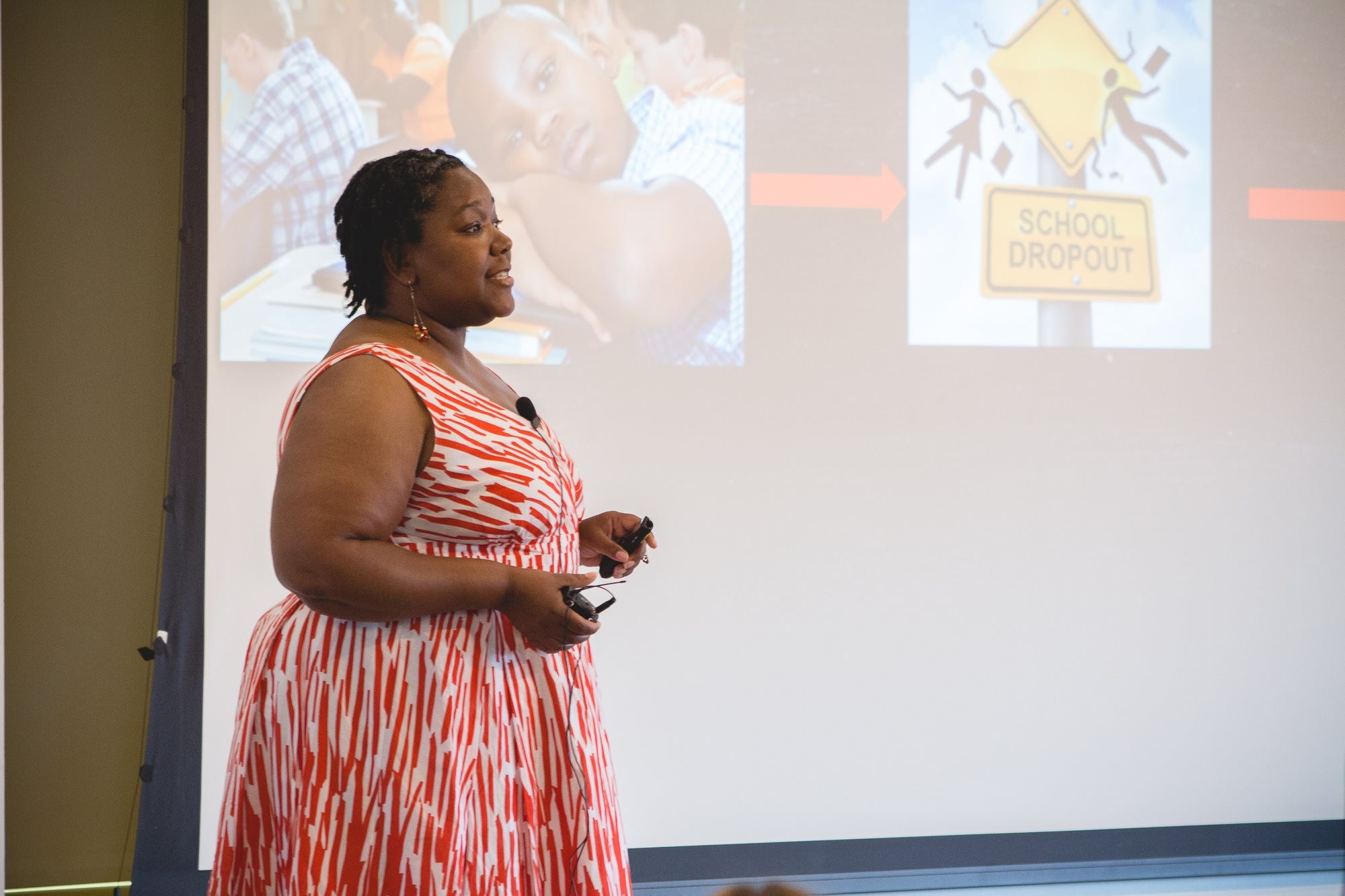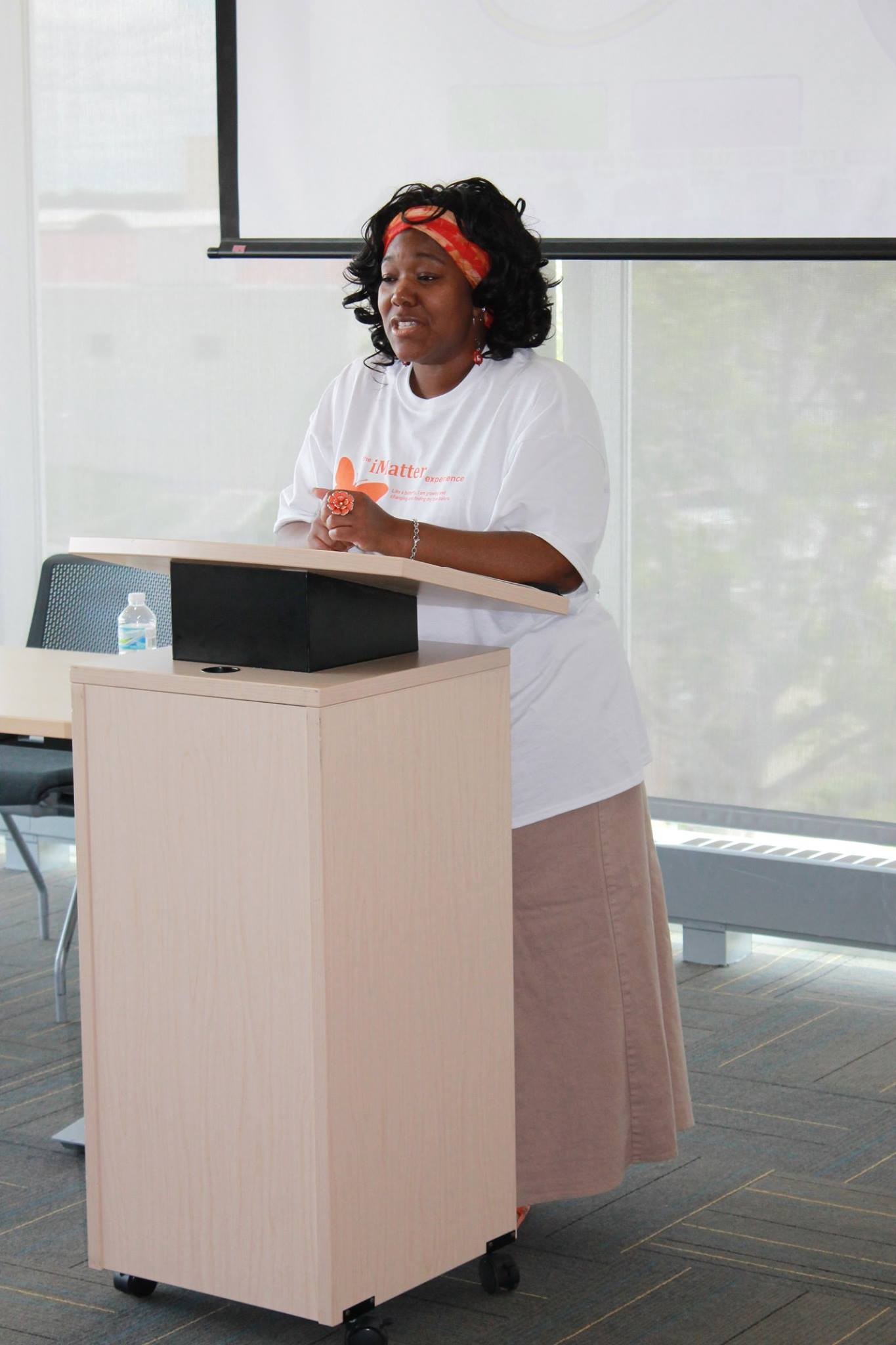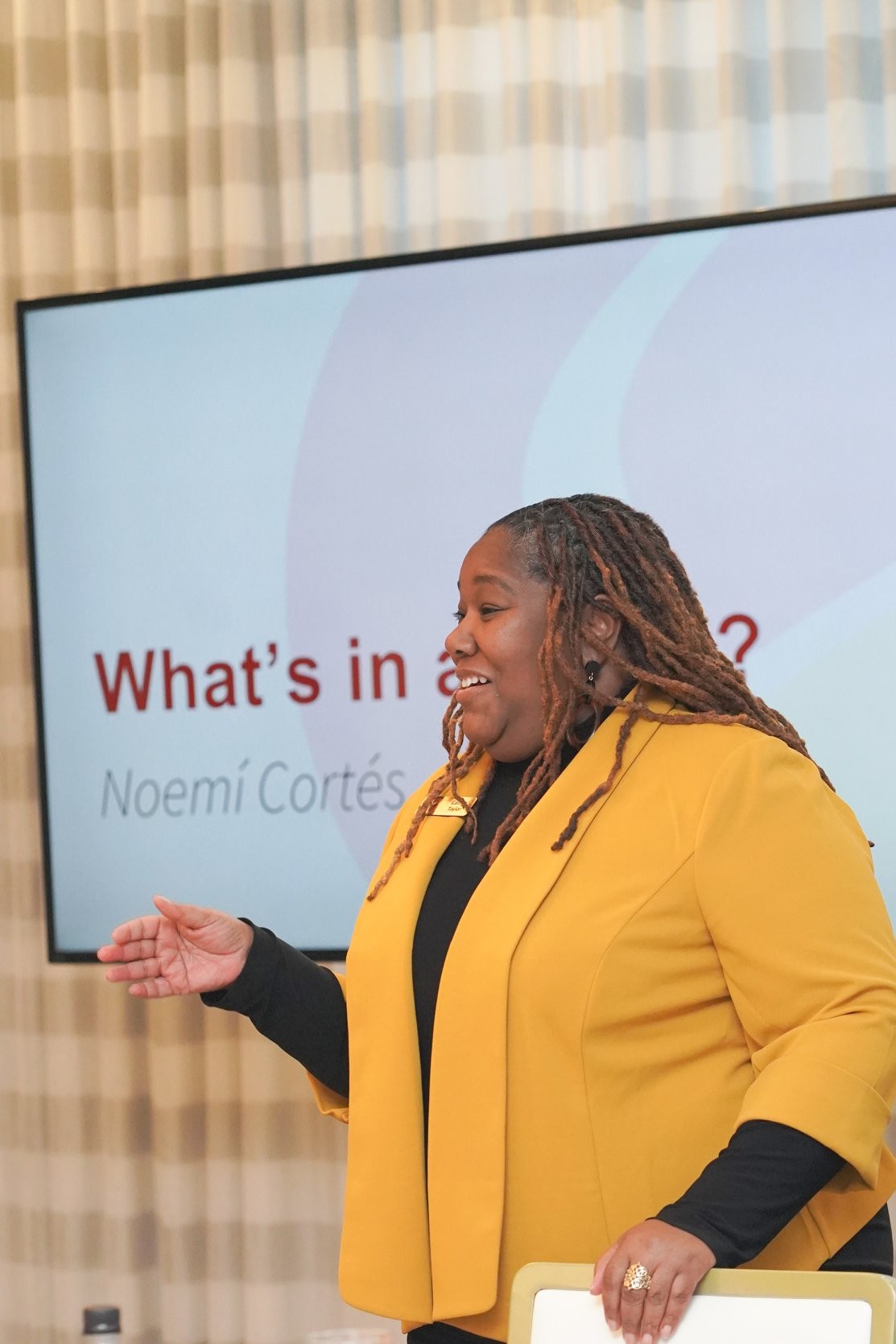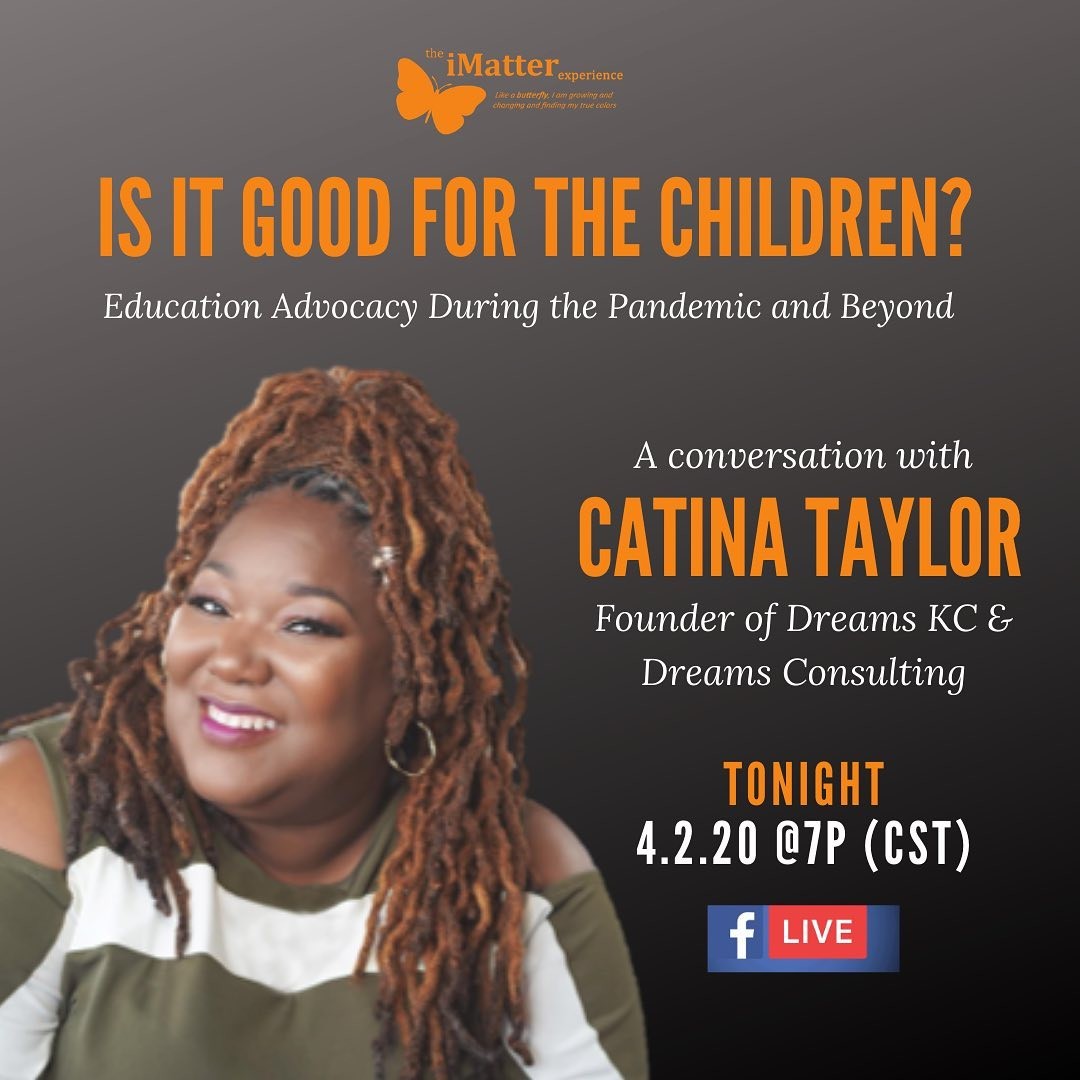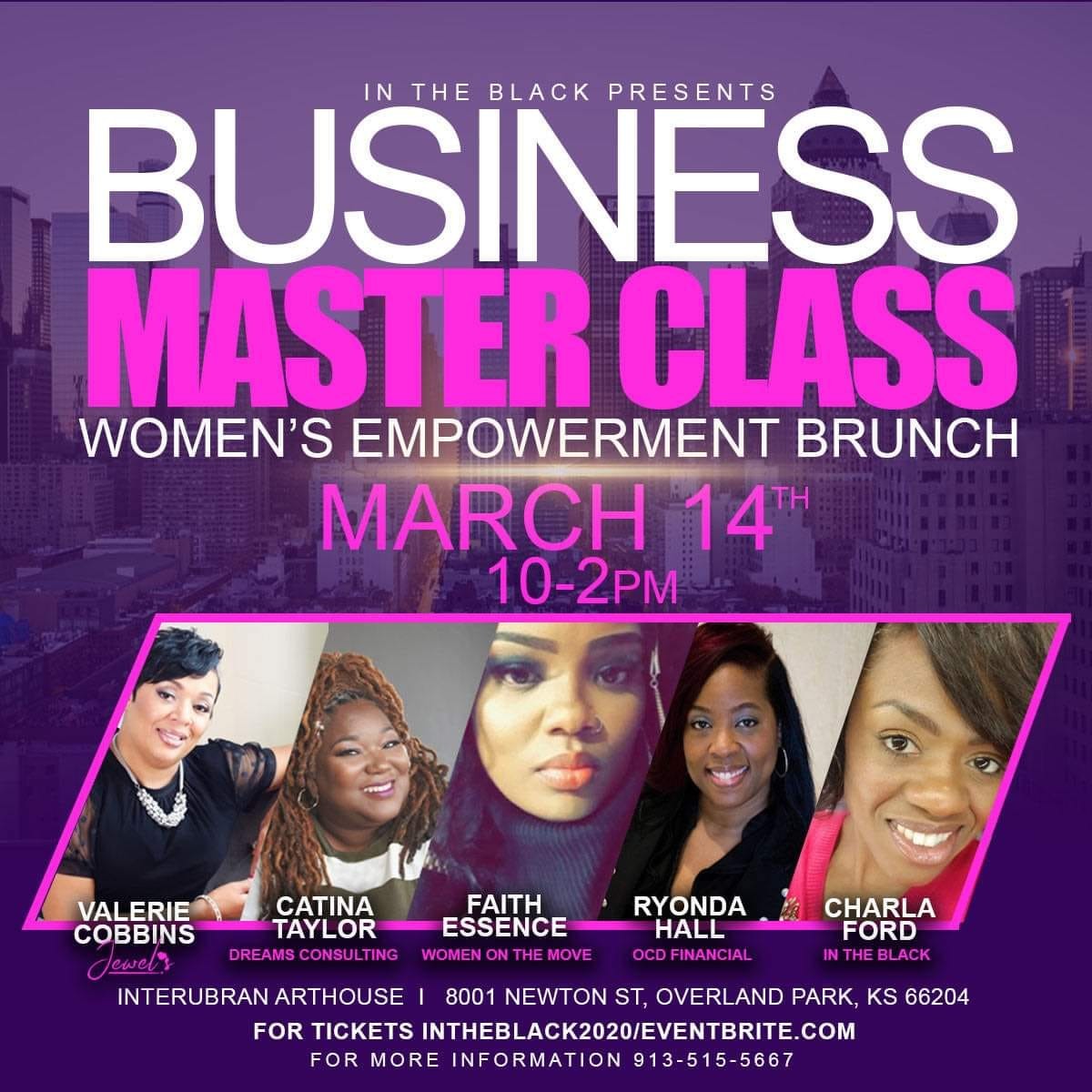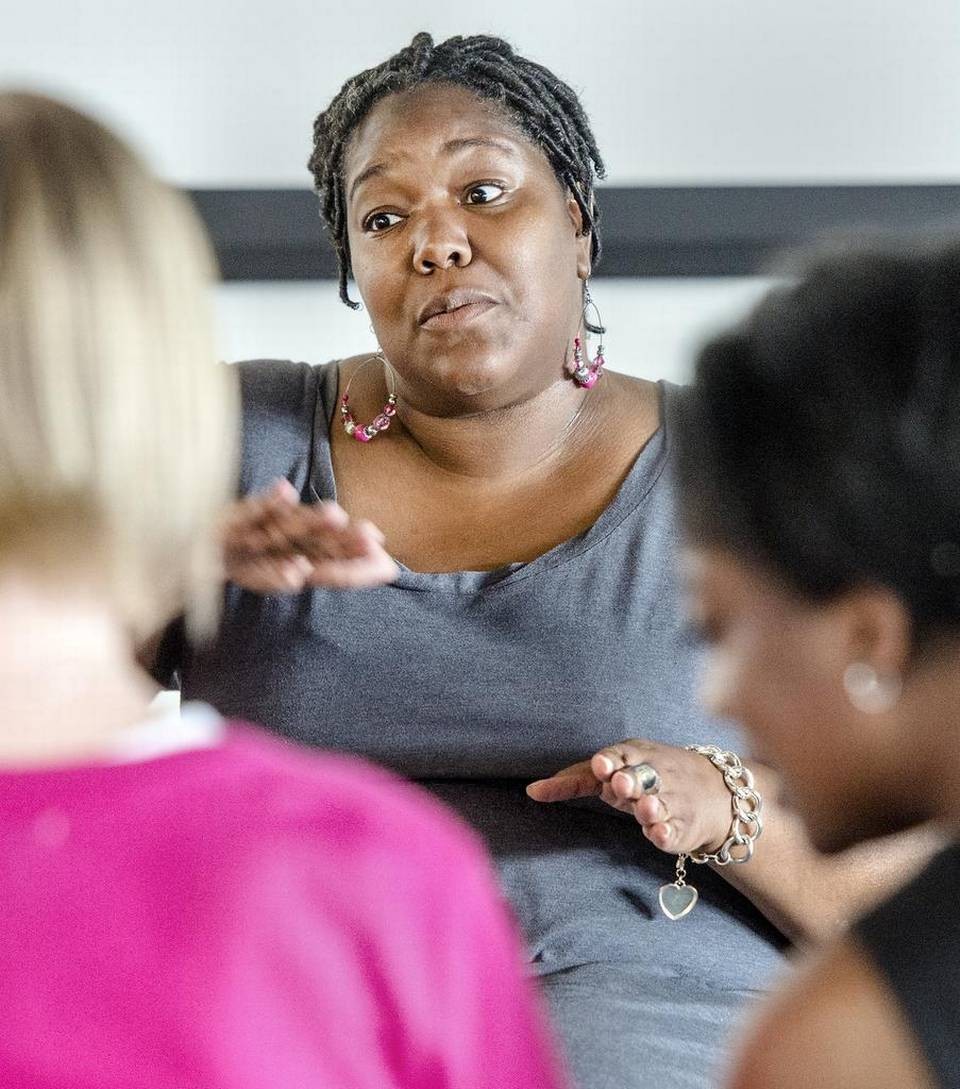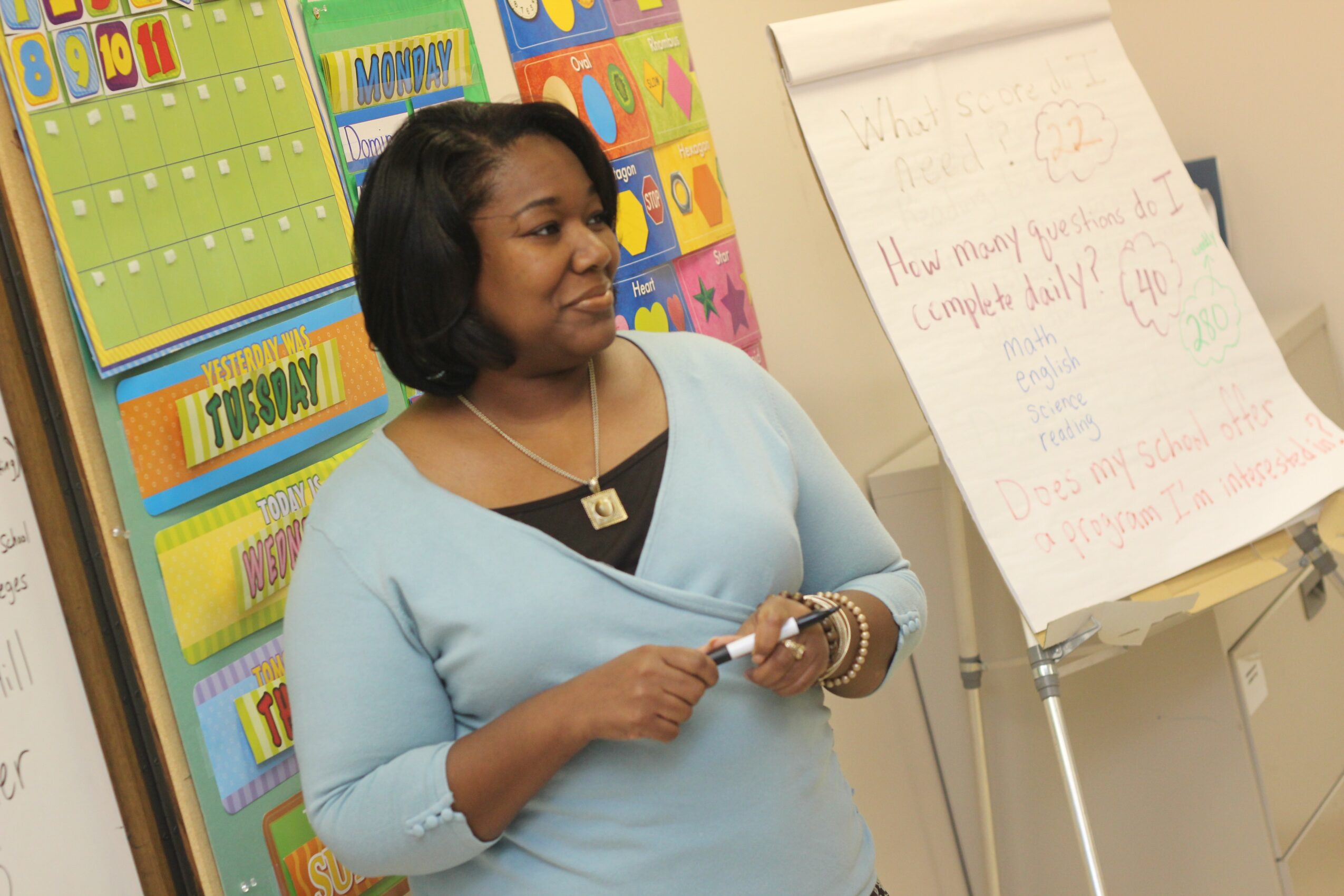 Suggest a Story:
 VoyageKC is built on recommendations from the community; it's how we uncover hidden gems, so if you or someone you know deserves recognition please let us know 
here.