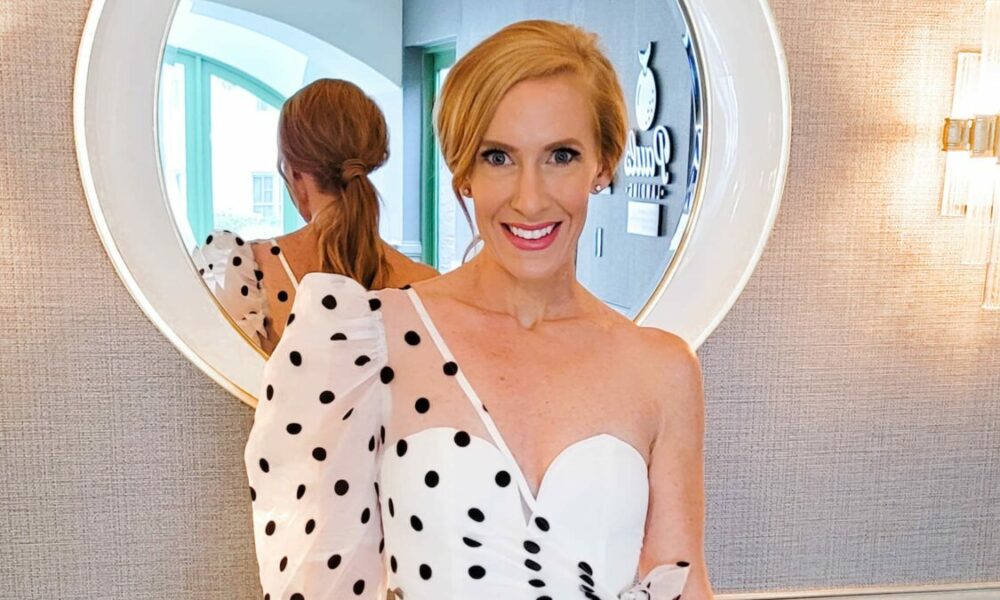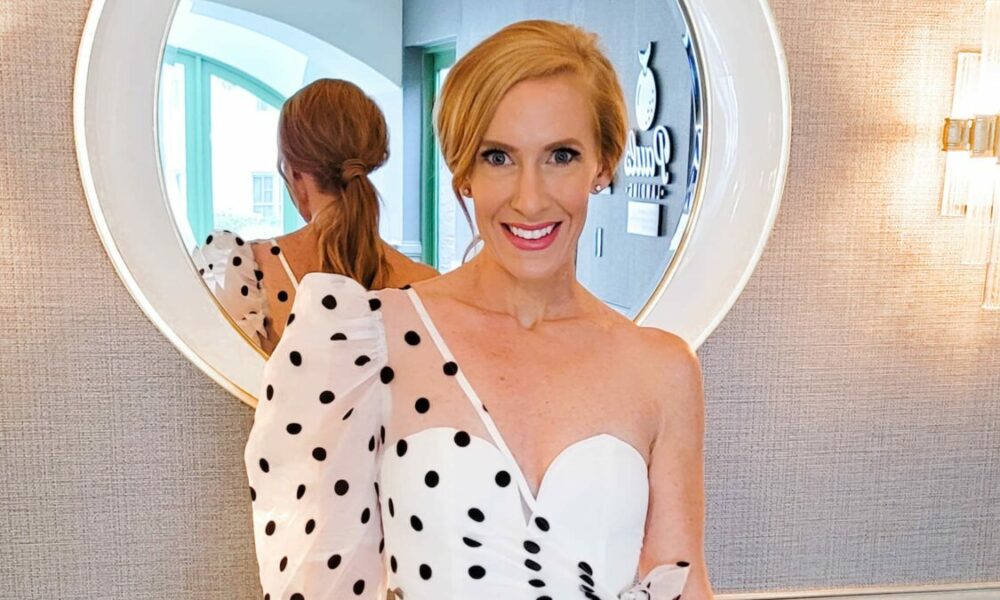 Today we'd like to introduce you to Ruth Shrauner.
Hi Ruth, we'd love for you to start by introducing yourself.
It seems like yesterday I was starting college to become a teacher. Although I had crazy dreams at 18 years old – like being a designer on "Trading Spaces" or "Project Runway" – I allowed fear to get in my way and, instead, decided to become a teacher because it seemed obtainable.
After graduating I taught for three years before deciding to go back to school to get my Master's Degree in Instructional Technology. At this time, I had started dreaming again and wanted to create educational and fun mobile apps. I finished my degree and held various jobs as an instructional designer, all while dreaming of building my own tech business someday.
In 2015, while looking for a part-time job to pay back my student loans, I stumbled upon the opportunity to partner with a large health and fitness brand as a 1099 contractor. In this, I had the autonomy to market myself online and grow my online wellness business as slowly or fast as I desired. As I helped my clients build healthy habits and confidence in who they were, I quickly fell in love with my side gig.
It made me feel like I was making a difference and I loved receiving messages from clients about how their life had changed because of my leadership. I also loved the fact that I got to choose how I built my health business as a 1099-contractor, but had the support of a well-known brand to encourage me and teach me how to run my own business.
Eight years later, I still love and manage my highly successful online health and fitness business. It has completely changed my life financially, mentally, and physically; and has given me the confidence & means to pursue building other businesses as well.
In this, I founded my own tech company called Poshed On The Go™ in January of 2022. Poshed On The Go™ is a luxury brand that makes it easy for you to find & book quality salon services – then relax & let those services come to you.
In October, we'll be launching our app that will bring mobile beauty providers right to your door, on-demand or by appointment.
Would you say it's been a smooth road, and if not what are some of the biggest challenges you've faced along the way?
I've faced many obstacles and challenges while building my businesses.
The first obstacle I faced was that I had no idea what it actually meant to run an online business! This wasn't something I was trained on or knew how to do, so I had to learn! I immersed myself in online training and communities that taught me exactly how to grow this type of business in a manner that was sustainable and produced revenue.
With each new business that I've pursued, there have been many, many naysayers. Most of these people are family and friends who love me and have good intentions, but they get scared for me and don't want to see me fail.
Therefore, they try to provide "advice" to stop me from pursuing my wild business dreams in an effort to protect me. When I first started running my own business, I would get offended by this type of "advice", but I quickly learned how to use it as fuel to propel me into action to prove their doubts wrong.
The other challenge in growing my own business is that there are no days off. I'm the boss. So no matter what happens in my life, I still have to show up if I want to maintain my livelihood. Throughout the years, I've moved multiple times, traveled, lost loved ones, dealt with family drama, went through IVF, had twin babies, and faced a global pandemic.
In each situation, I have to separate my emotions from my work life and show up like a boss to bring my dreams to life.
Appreciate you sharing that. What should we know about Poshed On The Go?
Poshed On The Go™ is creating an app designed to bring beauty providers right to your door, on-demand or by appointment. We're excited to pamper you in 2022; after the past few years of craziness, you deserve it!
As a company our goals are to:
1) Serve our beauty clients with luxurious, convenient treatments at the tap of a button with our app. We aim to create an easy way to find & book professional beauty providers in your area that bring an environment of relaxation and expertise right to your office, hotel, or front door.
Our app will offer services for hair, nails, skincare, massage, spray tans, and lashes. Furthermore, clients will have the opportunity to book same-day appointments if they need a last-minute appointment.
2) Give beauty providers the opportunity to create independent, successful, and highly lucrative businesses that offer flexibility and freedom in life.
We believe that our beauty-tech solutions will soon become one of the biggest trends in the industry. While we're very excited about the luxury services that beauty clients will be able to access through the app, we're most proud of why we're building this company.
First, and foremost, we are excited to offer cosmetologists more income, flexibility, and convenience in their own lives and businesses. As we build this luxury brand, cosmetologists will have the opportunity to become 1099 contractors and build their own independent businesses. In this, they'll get to keep 100% of the commission from the current clientele, which is almost unheard of in the beauty industry.
When cosmetologists partner with a brick-and-mortar salon, they typically get at least 50% of their commission taken from them. As we build our company, our vision is to empower our Poshed™ Providers by allowing them to keep their hard-earned commission, set their own schedules, and lean into the empowering community of salon professionals that we're bringing together.
As a female-founded company, we're also truly on a mission to break barriers in the tech world. We believe all women are multifaceted. Women can run businesses, have babies, and embrace our femininity, all while breaking through glass ceilings. In this, we plan to build a company that thrives on female leadership in the technology industry.
​
Our femininity is our superpower. We do not need to repress our femininity to earn respect in the business world. How we choose to present ourselves should not take away any intellectual value that we offer. We are creating a culture where it is encouraged to be smart, ambitious, and sexy.
Women can have it all and be it all; we do not have to choose.
​
We intend to prove that through the growth of this company.
​
We are women and we do it all.
We'd love to hear what you think about risk-taking?
I believe that when we leap in faith towards our take big, scary goals, we find our deepest strength. It's in these "risky" moments that I feel most alive and excited about the dreams that I pursue.
Contact Info: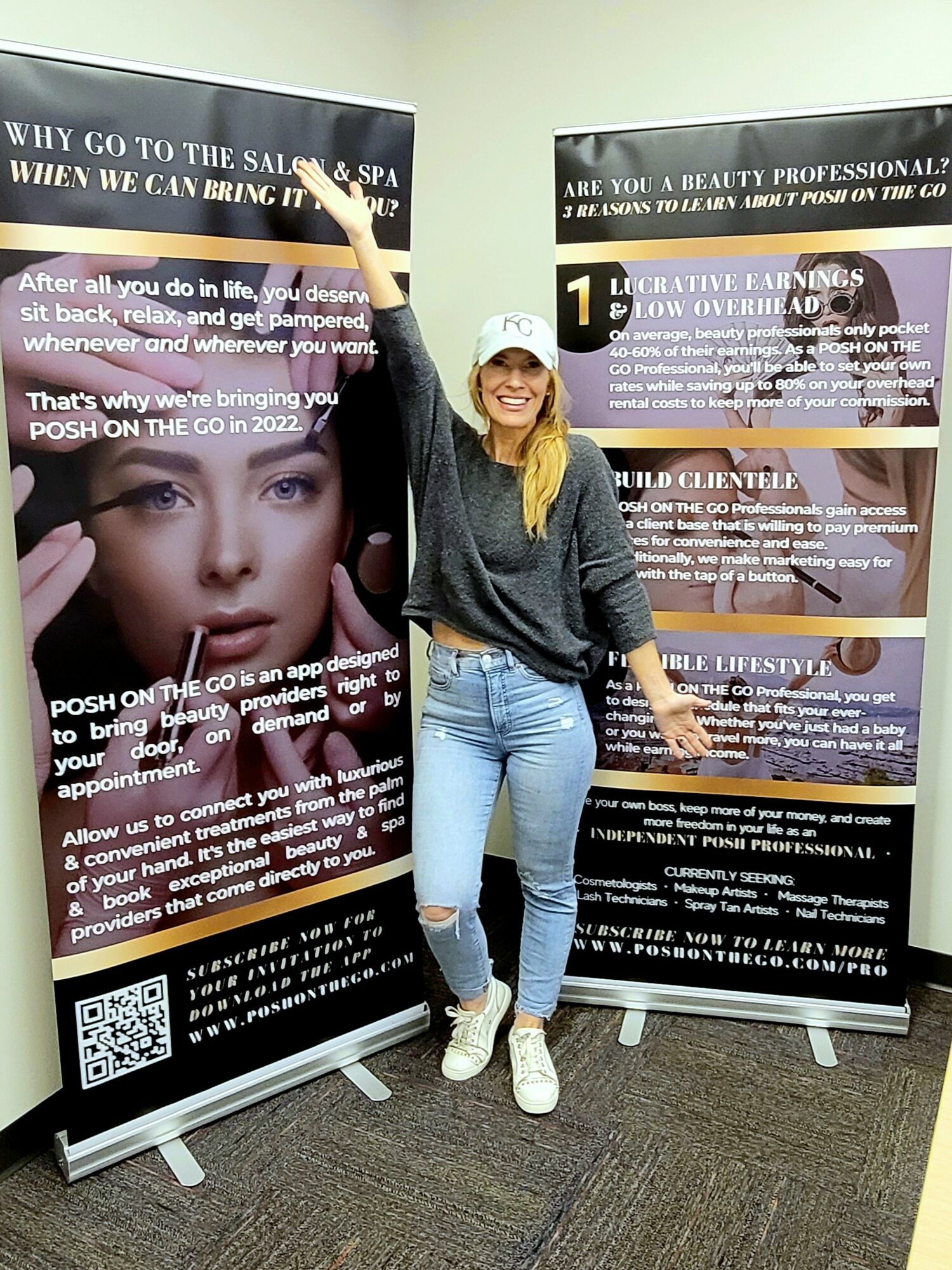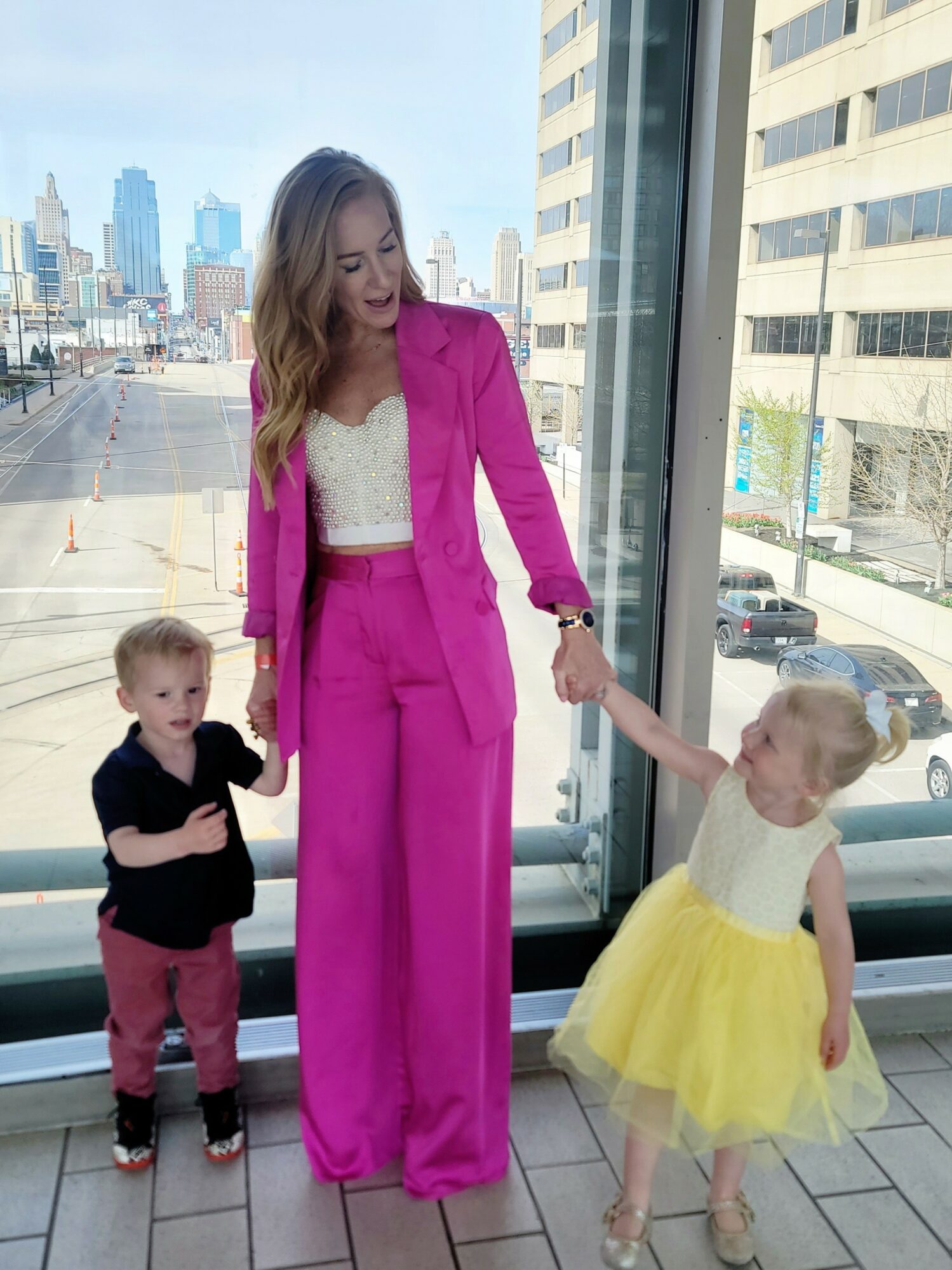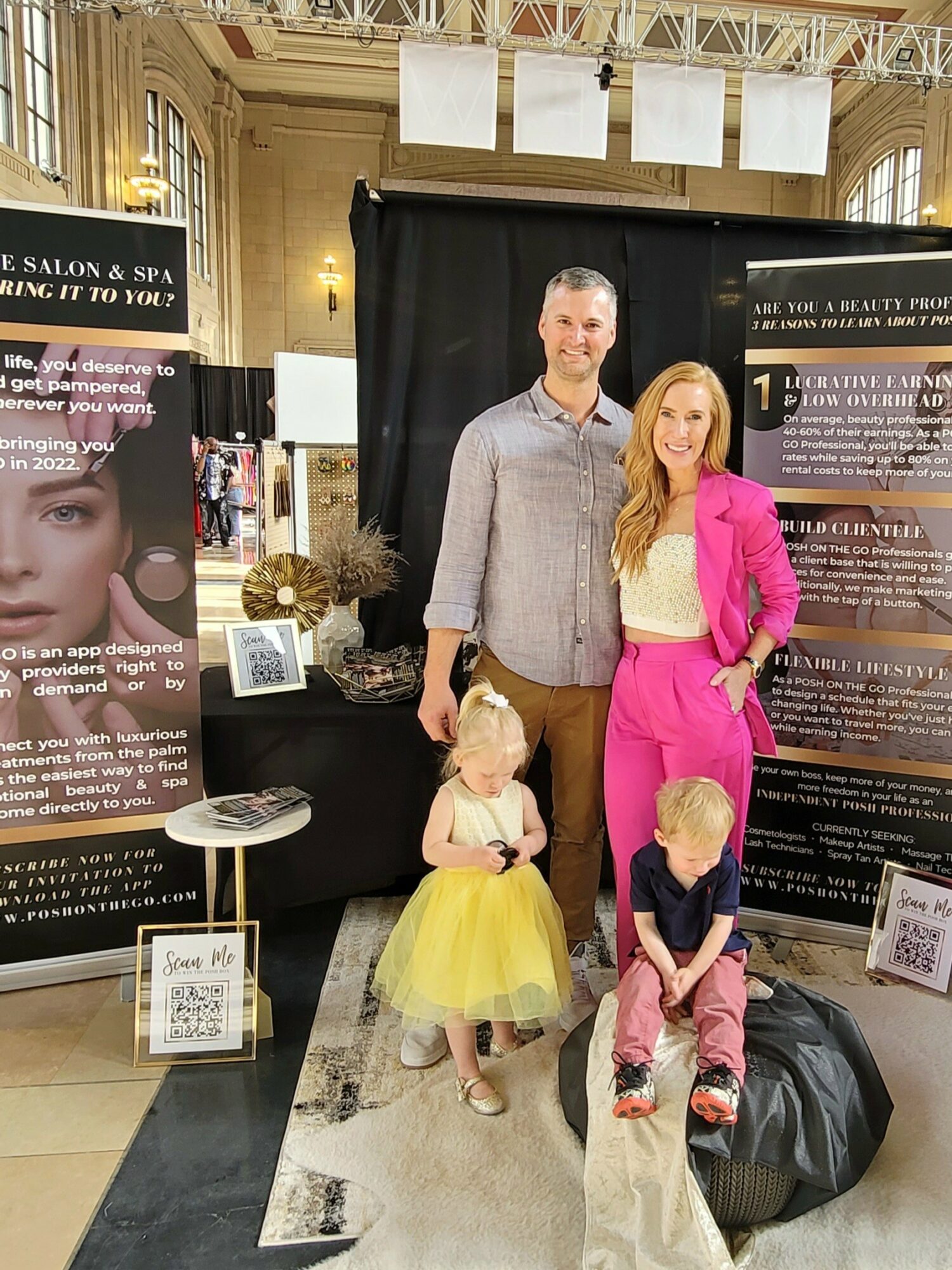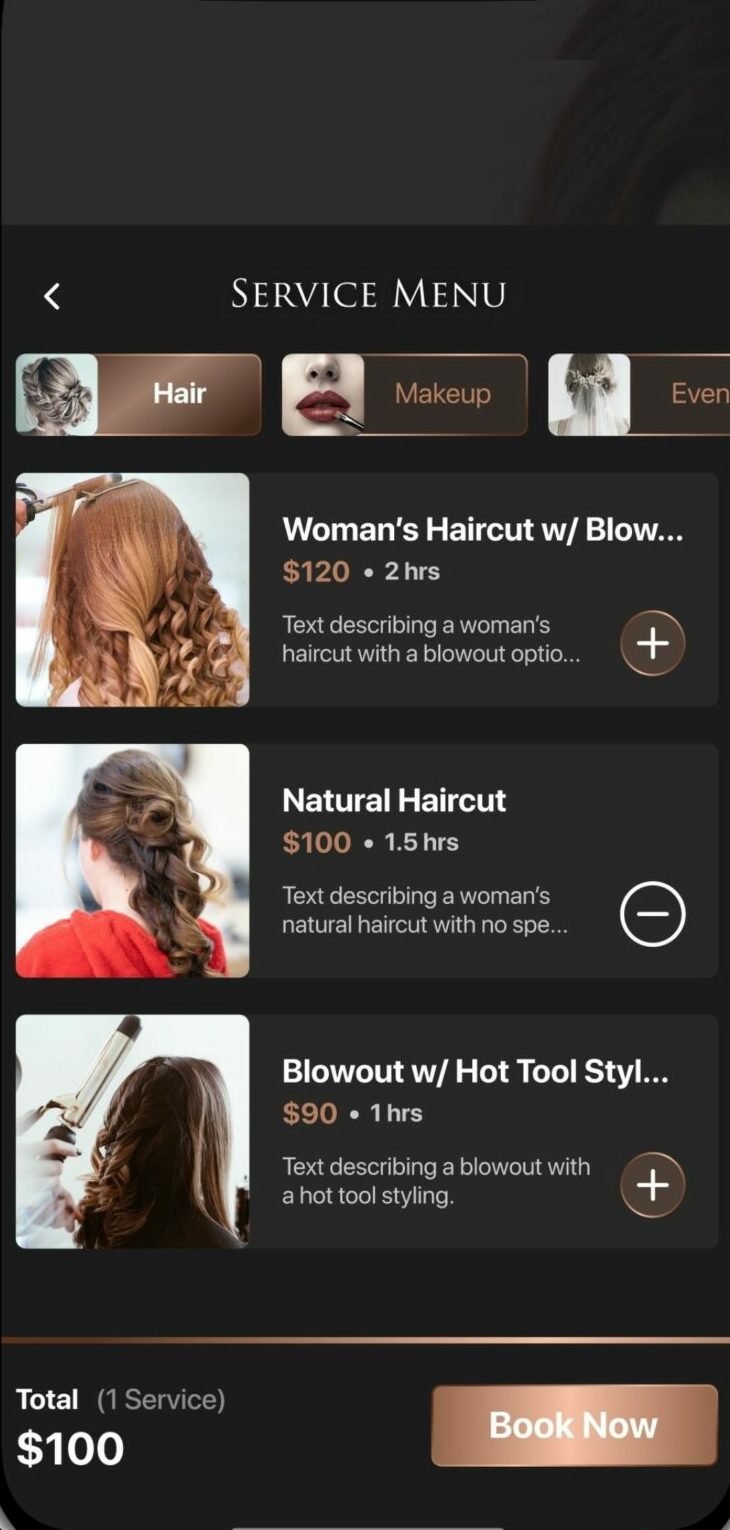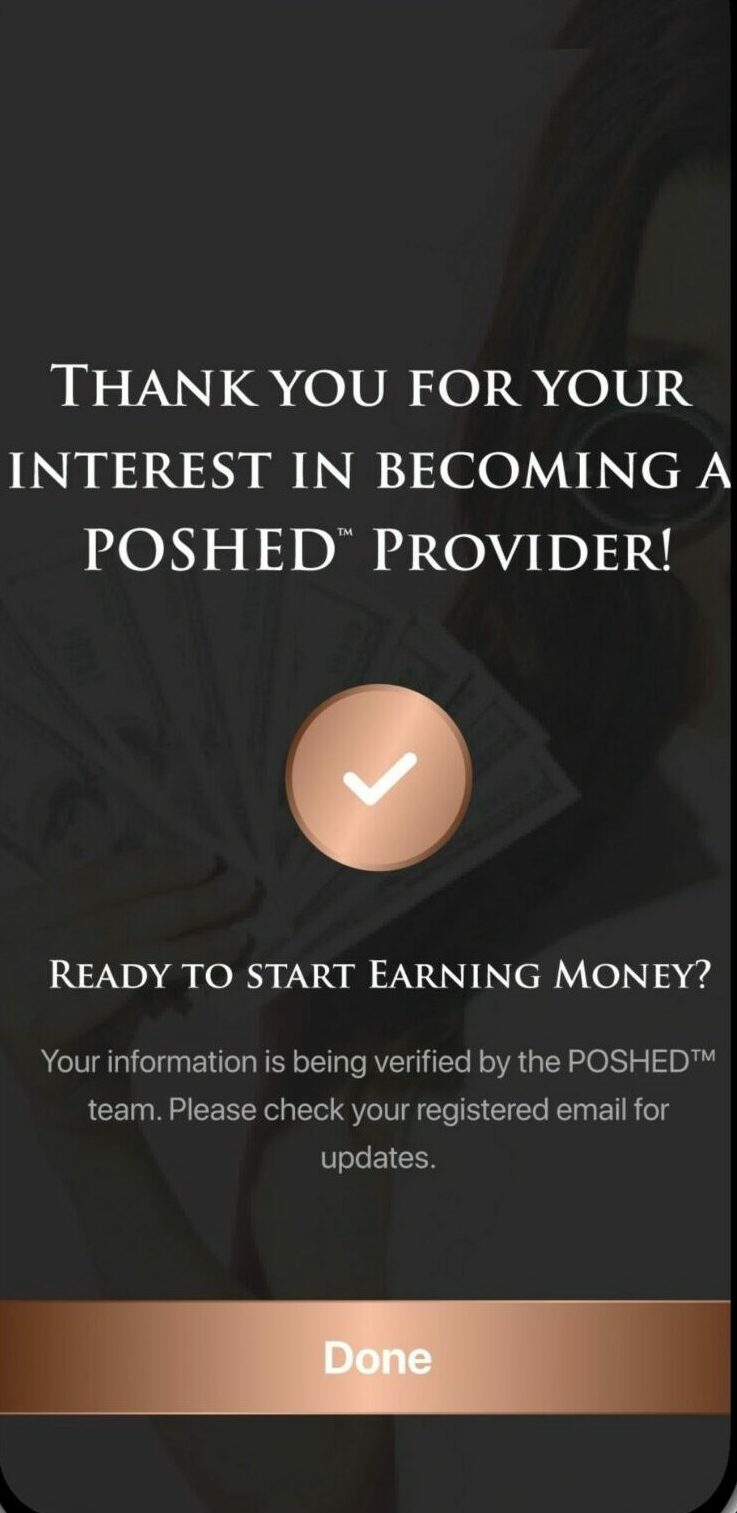 Suggest a Story:
 VoyageKC is built on recommendations from the community; it's how we uncover hidden gems, so if you or someone you know deserves recognition please let us know 
here.