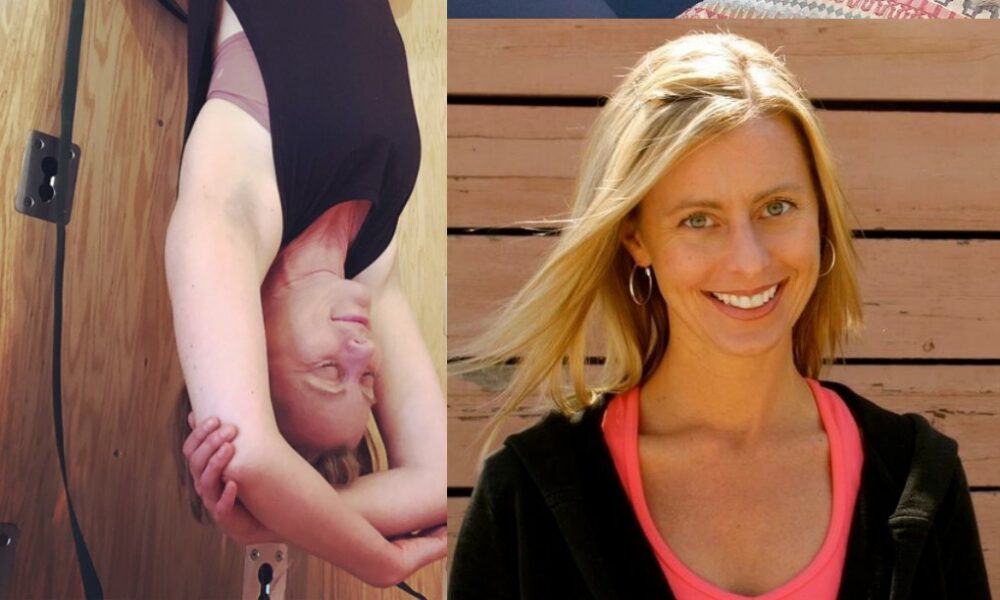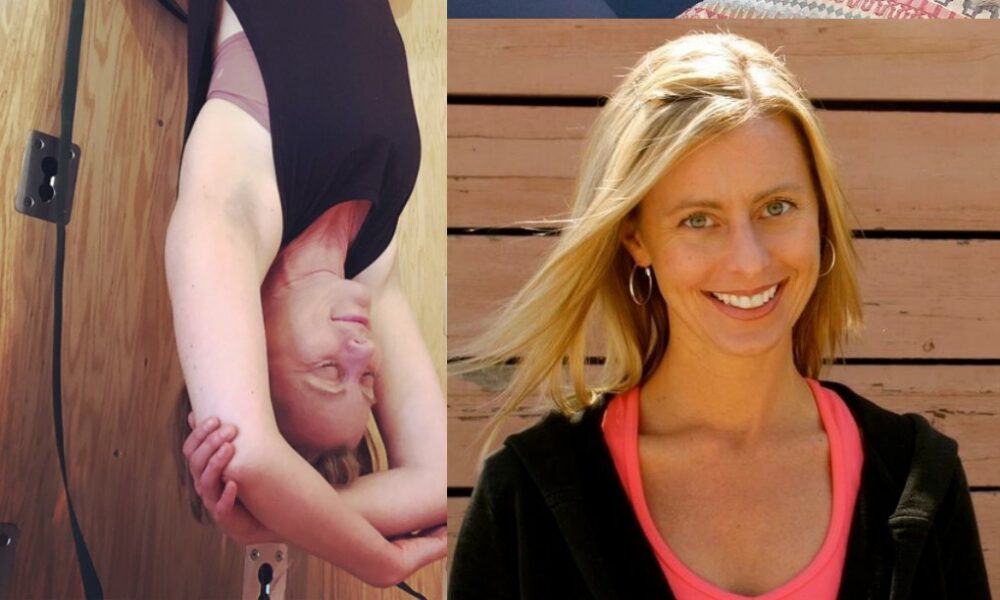 Today we'd like to introduce you to Julianne Hutchcraft.
Alright, so thank you so much for sharing your story and insight with our readers. To kick things off, can you tell us a bit about how you got started?
I was born curious and drawn to care for the suffering at a very young age. I was the child that ran to kids that fell off the swing, trying to comfort them and care for their wounds. I believe my story was in me from the very start.
My journey in health care began in 1998 as a Registered Nurse, caring for patients who were in the Intensive Care Unit, Cardiac Unit, and Emergency Room. I worked the night shift and often stayed late to have meaningful conversations with patients and their family members. I quickly learned the simple act of listening with presence is often the most therapeutic intervention I could provide in their darkest of days. I found my career choice to be fulfilling and rewarding as I saw the light of hope flicker in so many that suffered. I gave my heart and soul to my work of making the world a better place, one patient at a time. I was living my purpose.
In 2007, shortly after having my second child, I began to experience my own health crisis which led to a significant career change. I left the hospital because I could not see my patient's heart monitors across the room. I was having trouble with seeing the doctor's orders, missing decimal points. I was devastated, confused, and fearful that I was losing my sight. Over the following year, I saw six different doctors, did a plethora of labs, tests, and scans, some of which I never wish for anyone to experience in this life. After several doctors wanted to diagnose me with Multiple Sclerosis but couldn't get the diagnostics to match their hypothesis, I went to a Retina specialist hundreds of miles away.
After two full days of tests (again!) and genetic testing, I got my answer. I had a rare recessive genetic mutation that was diagnosed as Cone Dystrophy (and later to be included in the umbrella of Stargardts Disease.) I was relieved to know that my brain and body were unaffected and it would only affect my central vision over time. My prayers had been answered. I was so ready to hear what Western Medicine could offer me as I began to envision my healing. To my greatest disappointment, there was "nothing we can do at this time." This flooded me with emotions and challenged my beliefs of Modern Medicine. I was fueled with frustration, anger, and sadness, feeling helpless and hopeless for my life and my purpose.
I was surrounded by my family and friends' love and support. As I imagined life outside of my nursing career, I struggled to find a fit and I worried about the days I wouldn't be able to see my three children's faces. I was at rock bottom emotionally and spiritually.
The only thing I could control was taking care of myself and I really didn't know what that meant because I was always taking care of others. So for the first time in my life, with three energetic children under the age of 5, I began my quest for true wellness in my life. I explored yoga and the health benefits of consistent self-care, I discovered acupuncture and clean eating for health in hopes to give my body and mind the best environment to thrive and heal, and maybe even slowing down the progression of vision loss. I learned that stress triggers genetic mutations and so I began to read and study hundreds of books and attend workshops and training to learn all that I could about root cause health, healing, and well-being. As I began to heal the deepest layers of my being, I was also discovering a new opportunity to build upon my nursing background.
It was after a couple of years of practicing yoga and experiencing my own transformation with a consistent practice that I completed my first Yoga teacher training. In 2011, I added Health & Wellness Coach training that allowed me to study the psychology of motivation and behavior change. This expanded my skills set to support my yoga students in creating sustainable changes for vitality and overall well-being. I was beginning to find my purpose again as I saw the flicker of hope and light in my students as they began to transform their lives.
Over the next several years, I encountered many people, that struggled with pain, stress, trauma, and injuries. Of course, my curiosity leads me to inquire and study further. I now knew I was a student for life.
Through the natural (and slow) healing of my own knee injury with all the knowledge and wisdom I had learned and experienced throughout the past years, I enrolled in a Thai Bodywork program, In 2015, I began to study the ancient healing art to further enhance my skills in understanding and healing myofascial pain, limited range of motion and injury. I was fortunate to be a student when this program evolved into the revolutionary "Coaching the Body" approach. It's essential to my Private Practice today working with clients. The combining of the ancient healing art of Thai Yoga with modern pain science and trigger point theory supported my healing of chronic pain from my old injury.
Most recently, I met a wonderful group of like-minded people from various backgrounds that were on the same path of healing, and I joined them for an extensive and in-depth 3-year study of Yoga Therapy. In December of 2019, I received my Certification as an IAYT Yoga Therapist.
I now enjoy teaching therapeutic classes and workshops in my new studio. Most of my time and energy is dedicated to my full-time private clients offering personalized and therapeutic programs rooted in Ayurveda and Yoga philosophy, including asana (yoga postures), breathwork, meditation, self-inquiry, Thai Yoga concepts, myofascial health, trigger point theory, functional anatomy, polyvagal theory, lifestyle wellness and modern pain science to restore pain-free movement and optimize the health and well-being of body, mind, and spirit.
Would you say it's been a smooth road, and if not what are some of the biggest challenges you've faced along the way?
Work-life balance has always been a challenge with three growing children. I love my family and I love my work. I paced myself and took the time to absorb and integrate each small portion of knowledge and study that I was learning, over a long period of time. So my obstacle turned out to be to my benefit!
Financially, I worked and saved for every training and every material I own today at my studio. I started by setting up a full day of clients at local yoga studios and workshops and working from home with friends and family referrals. I had to be creative and use what I had available to me. I often had to remind myself to let go of the timing of the competition of my long-term vision, which is still unfolding and growing! Staying focused on the present task at hand helped me to stay diligent with each stepping stone to build my new vision for my life's purpose.
Trusting in the process was a daily practice and cultivating patience for it to come to fruition taught me about abundance and surrender. Sometimes the greatest things come from letting go of the original idea and plan and staying open to the experiences and people in your path. I wouldn't be where I am today without having faith that life was working for me, not against me.
I experienced other big and little struggles along the way. I used them to teach me about myself and my own self-limiting beliefs. It gave me the opportunity to develop my character and commitment to my greater vision for serving my community.
As you know, we're big fans of Lotus Care KC – Yoga Therapy & Wellness Studio. For our readers who might not be as familiar what can you tell them about the brand?
Lotus Care KC opened its doors in April of 2021 as Kansas City's only certified yoga therapy and wellness studio. We are located 10 minutes north of the river in Gladstone in the IWerx building.
Our mission and vision are to provide effective nourishing and healing services that bridge the gap in our current medical system. We specialize in integrative pain care, stress disorders, anxiety, chronic illness, lifestyle wellness, and support for pre-op/post-op recovery.
As a Certified-IAYT Yoga Therapist & RN, I partner alongside your healthcare team to support your healing journey.
We also offer small group therapeutic yoga classes designed to reduce pain and tension, support postural health, cultivate stress resiliency, and restore vibrant well-being. Come check out our Yoga Wall for myofascial health! You've never experienced anything like this! Class sizes are limited to allow for individual attention and personal modifications.
Building a supportive and connected local community for health, healing and wholeness is our utmost desire to help grow a more conscious and caring world for generations to come
Have you learned any interesting or important lessons due to the Covid-19 Crisis?
Connection is vital to our physical health and mental well-being. We are created and neurologically wired to be face to face with one another. Daily self-care and a healthy lifestyle are key in optimizing our health and well-being no matter what age, illness, or challenges we face.
Contact Info:
Email: info@lotuscarekc.com
Website: www.lotuscarekc.com
Instagram: @LotusCareKC
Facebook: LotusCareKC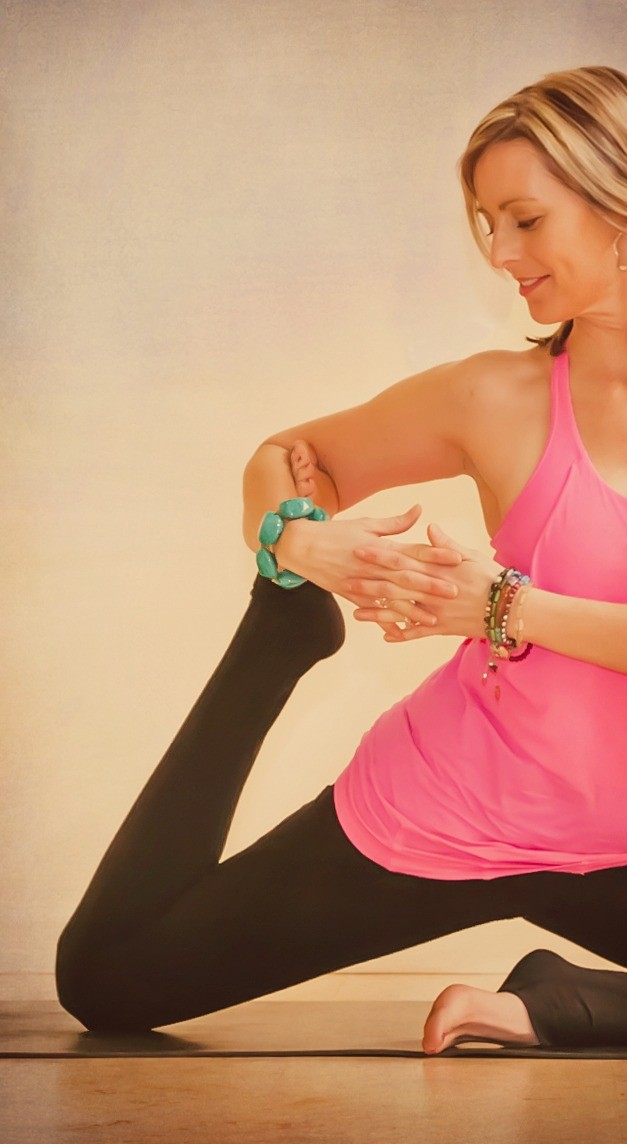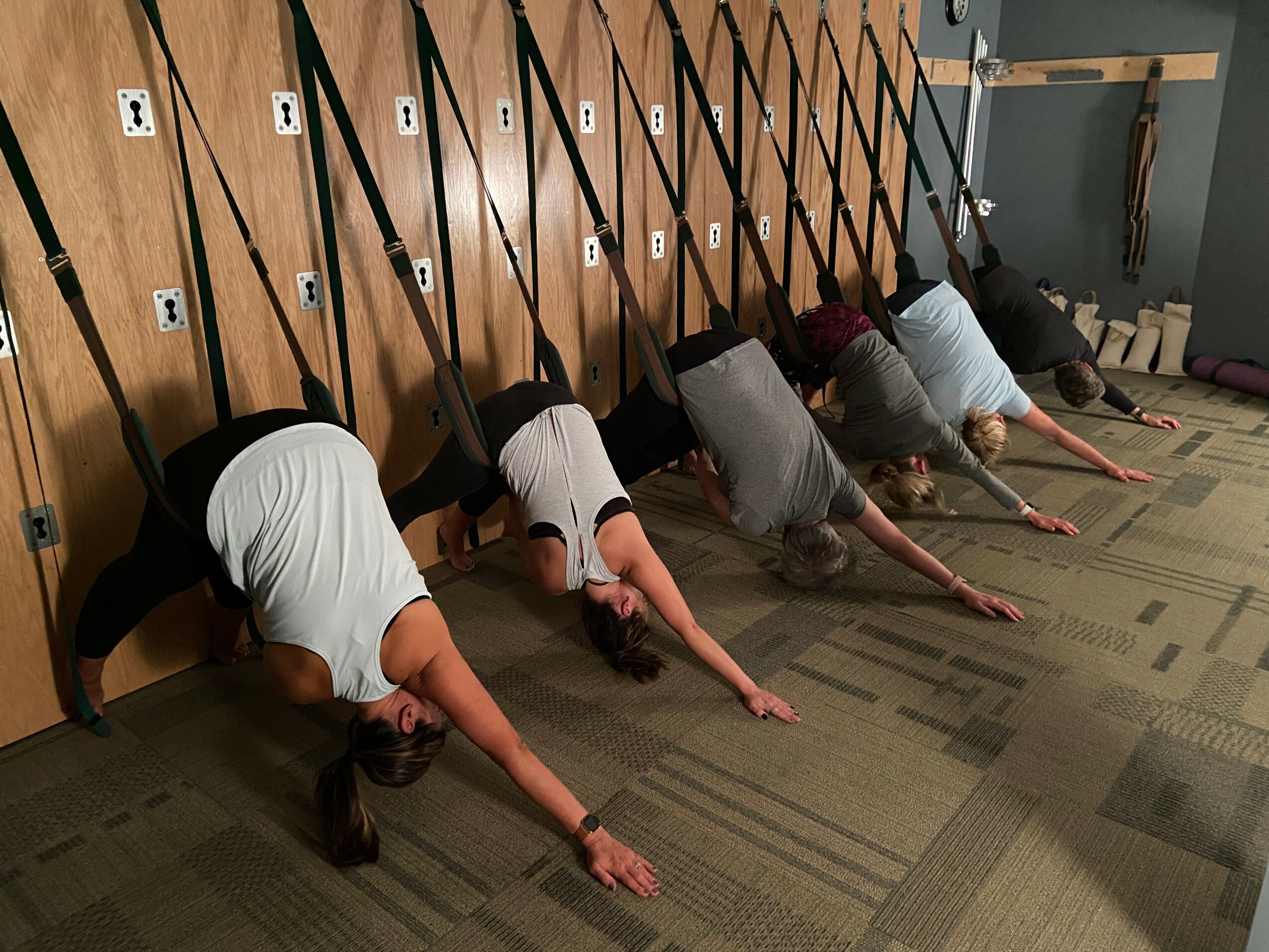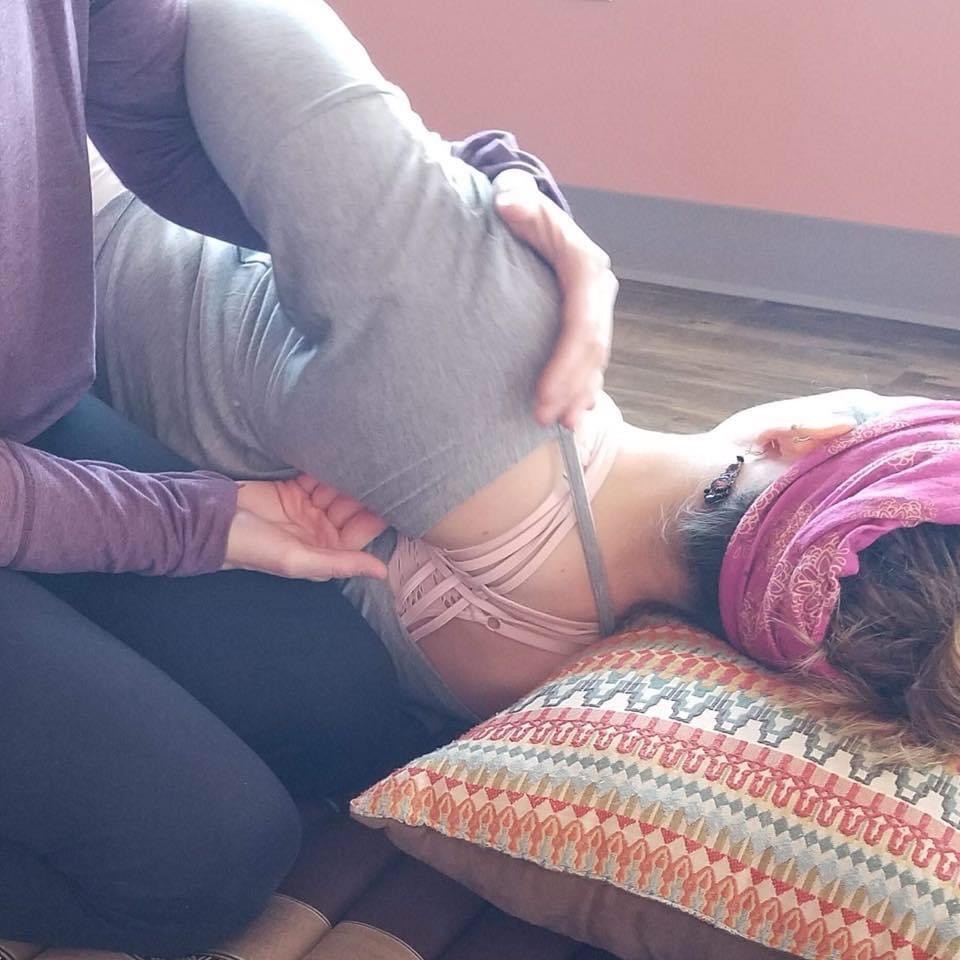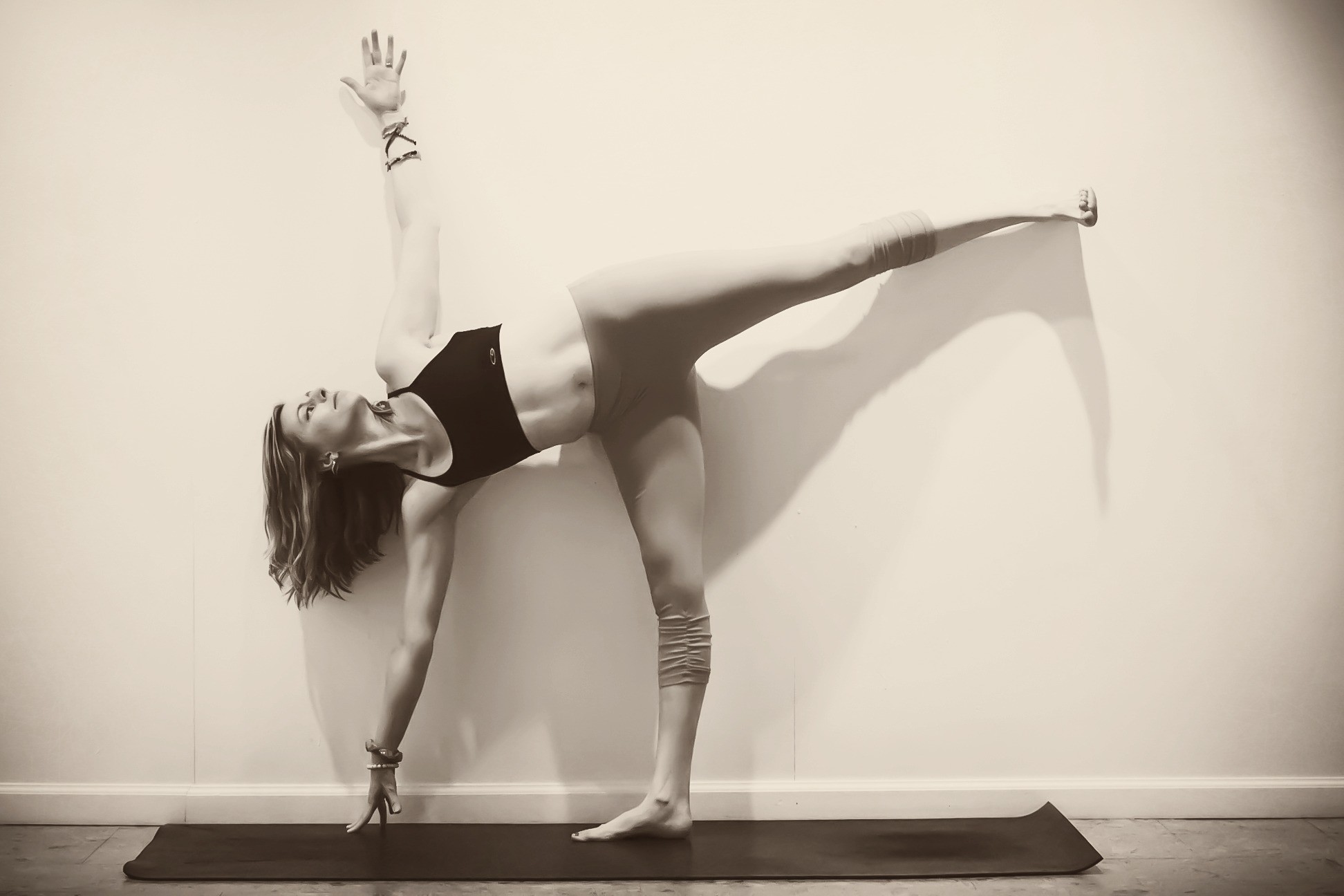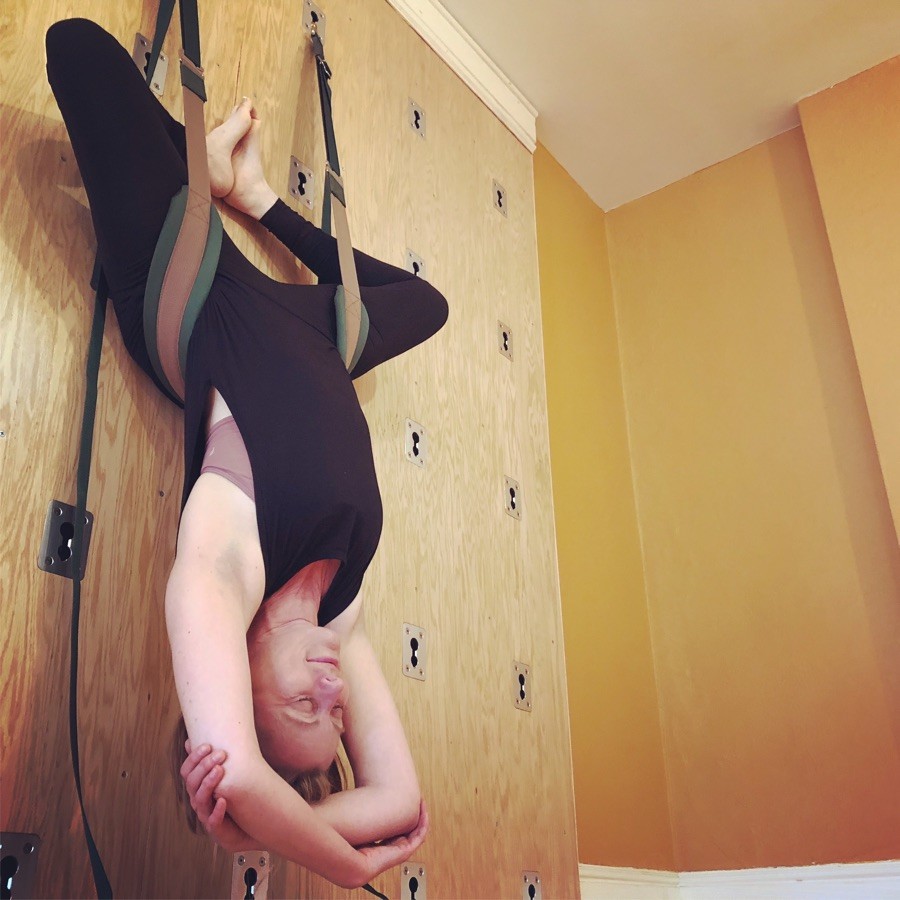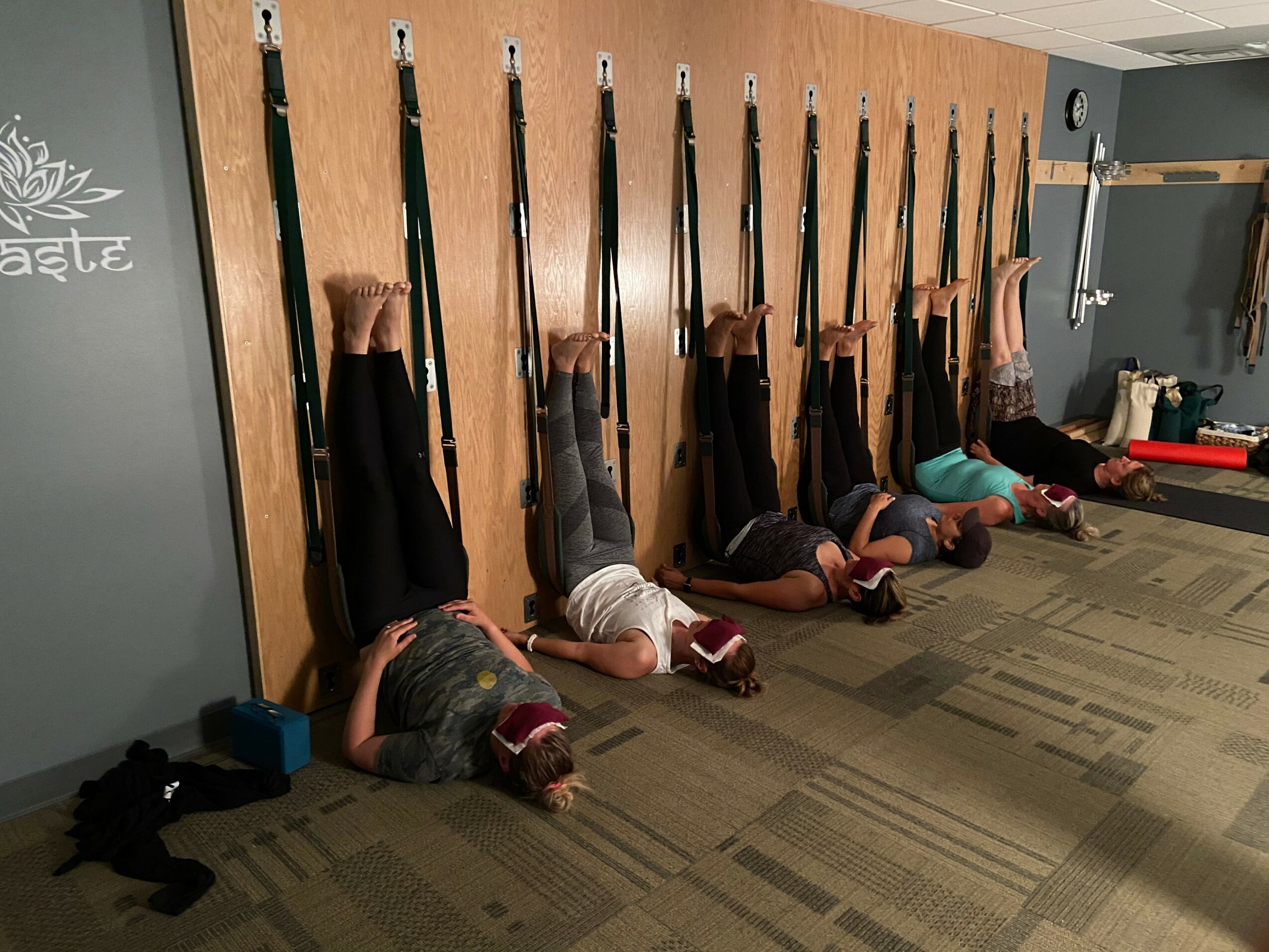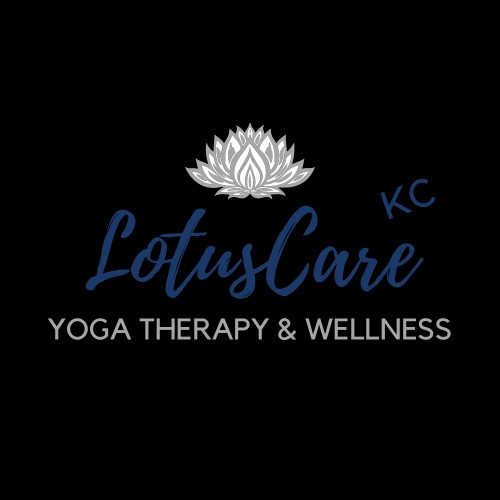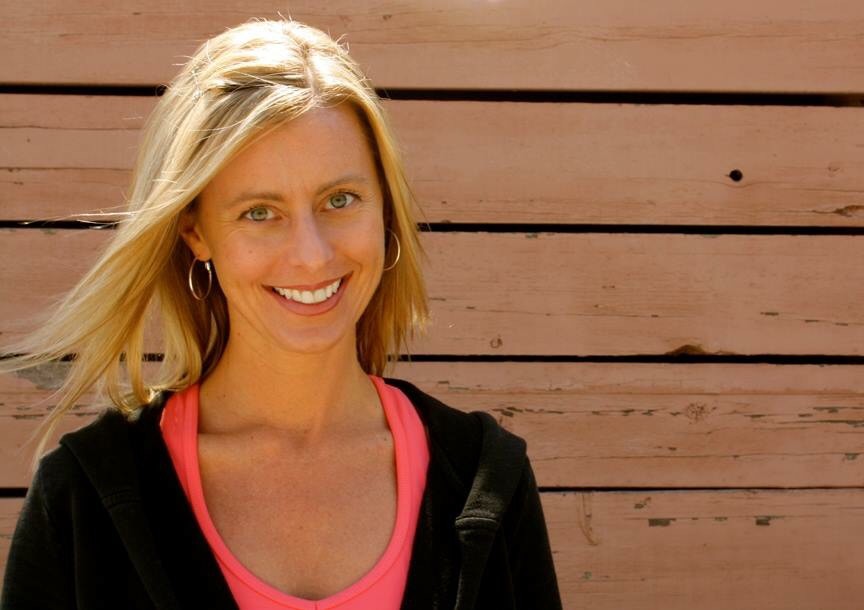 Image Credits
Erin Images
Suggest a Story:
 VoyageKC is built on recommendations from the community; it's how we uncover hidden gems, so if you or someone you know deserves recognition please let us know 
here.