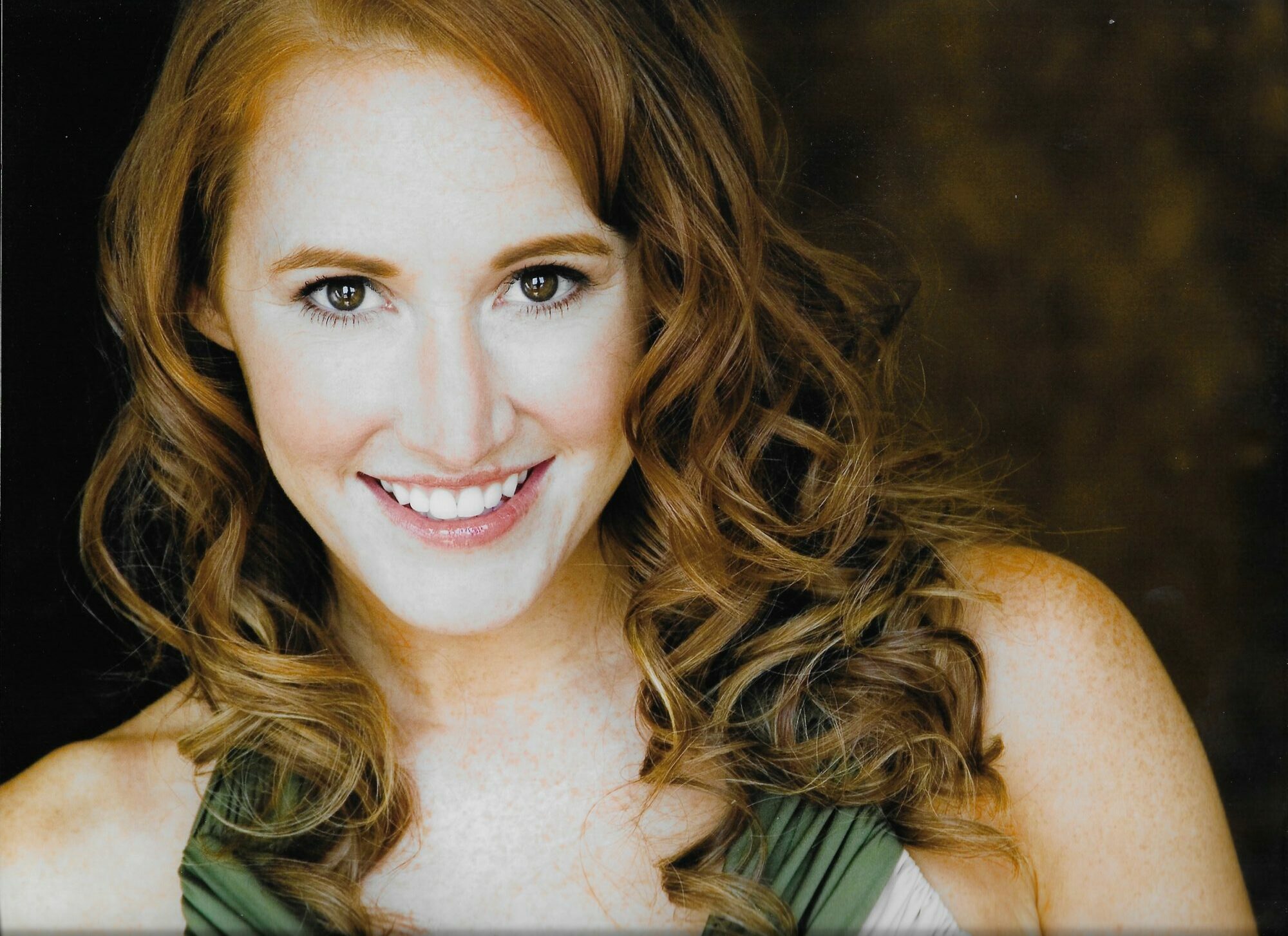 Today we'd like to introduce you to Heather Shay.
Hi Heather, so excited to have you with us today. What can you tell us about your story?
I always had a love of fitness and enjoyed being athletic. I used to ride horses when I was young and was involved in softball as a child. I've always been an avid gym lover & cardio junkie. I think my passion for fitness was discovered when I competed for the MISS KANSAS USA crown. I really started to look at health and fitness differently. That motivation really opened me up to search for new ways to challenge myself and get the "fit" results I wanted. When I hit 20 years old, I started having back issues and couldn't figure out why. I moved to LA and started getting various fitness certifications and learning more about the body by going through several personal training programs. It was while living in LA that a girlfriend of mine who owned a studio (after three months of trying to get me in) introduced me to lagree fitness. I knew I had found the program I wanted to share with others and I set out to learn all I could about the method. I was finally introduced to my next challenge. After trying my first Lagree class I realized I had been training inefficiently.
"Humbling is the best way I would describe what I was thinking the first 5 minutes" I was immediately hooked after just one session! I started doing consistent Lagree workouts and began to see results immediately. 'The workout that Lagree fitness offered me was astonishing. I'd never experienced working out like that EVER before!" After a month I jumped at the opportunity to become certified in Lagree; studying under Celebrity fitness guru Sebastien Lagree and became a certified LAGREE Fitness Instructor. It was during this time I was diagnosed with scoliosis and believes MORE than ever that LAGREE FITNESS found ME! And because of my condition, having a strong core and body has enhanced my quality of life. We have to take care of our bodies so that they will take care of us." A few years later in 2011, I decided to begin a transition from LA to Colorado to open my first studio. But it was in 2015 I had some life altering circumstances that brought me back home to KC! I had the opportunity to relocate to be closer to family after my father grew progressively ill with dementia. Here I am three years later, loving to watch the way this method changes people from the inside out. The greatest reward is watching the people who really dislike fitness enjoy a workout that completely transforms the way you feel and look! I wanted to bring others this same life-changing experience I was feeling. Therefore LAgree Pulse 45 was born!
My focus is educating clients about fitness and the importance of staying healthy mentally and physically. The Lagree method really is about finding yourself and focusing on form that achieves results unlike any other workout can offer. I fell in love with LAgree because it's a safe alternative to the stress & pressure put on my joints from being an avid runner. My ultimate goal is to help others find & mold themselves into the "TRUE FIT" individual they want to become! To replace bad habits and transform how you think and feel about fitness.
While I was living in LA , I continued to look for other ways to grow and learn new things. I feel that if you are always learning you are not only growing but you are shaping a version of yourself that creates others to help them find their best version too!! I also love learning about the body and how absolutely amazing it is! I decided to get certified in TRX which is a suspension training technique created by a former Navy Seal "Randy Hetrick", he used to keep his crew busy and in shape while deployed. I also discovered PILOXING (a combo of Dance, Pilates & Boxing) and was certified with that creator Viveca Jensen also while in LA!! I decided I wasn't done with the pageant world either. I had gained so many amazing attributes to competing that I wanted to continue to be a part of that. I decided after opening my studio I wanted to become a sponsor to contestants for state and national titles. Helping pageant contestants to be their best on stage, wishing I had a fitness mentor to help when I competed. I found that there are just none out there who can really help you build the kind of confidence you need to walk on a stage in front of strangers in a swimsuit and feel amazing about it. I was the personal trainer for Miss Kansas USA 2019 Alyssa Klinzing who achieved top 10 at Miss USA and coached Hayden Brax prior to Miss Kansas USA 2020 and before Miss USA 2020. I also trained Miss Johnson County America 2019, Madi Schoenekase who achieved 2nd Runner up to Miss America 2020 and won 2 swimsuit awards.
Can you talk to us a bit about the challenges and lessons you've learned along the way. Looking back would you say it's been easy or smooth in retrospect?
I never thought owning my own business would be so tough. I thought people would come flooding through my doors. Little did I know that fitness is one of those industries where the turnover rate is just so high. People get distracted easily. There are a lot of jumpers out there in search of the best value. But when looking for a workout you have to think of just that. What is your workout offering you? What is the real value you are getting from it. Most people don't have a clear vision for what they really want out of their fitness program. Most will say I want to lose weight. It can't be just about the # on the scale. Your vision has to be bigger than that!! People are looking for a quick fix or a fast solution and there just isn't one. I have learned you really have to work for your health and make it a lifestyle. You have to have goals and make a commitment to your workouts if you really want to see change. You can't do something for 30 days and then stop because you don't see a result. Results happen over time, they are not instant and they are not fast. It takes time to see change and you have to be patient. I've learned if your workouts are efficient and effective then you can attain results faster. With commitment and a good diet of course. That is what Lagre fitness offers. Efficient way to workout, in little time using constant resistance working multiple muscles from start to finish.
There really isn't one obstacle I could say that was easily overcome. I think daily there are obstacles in owning your own business. You just have to learn which ones are worth overcoming and which ones you just have to let go. You have to make certain things a priority in business and you have to have goals like anything you want to achieve. I think over time you just learn your craft and how to make it better. How to give yourself a break if you don't feel like you are doing something right and how to be okay with not making everyone happy. We all have different expectations we want to see. You have to decide what those are and just keep working towards it. Kind of like working out. I think another obstacle is retraining how people see fitness. Like I mentioned earlier it's a lifestyle not a short term fix. It should be more about how you take care of yourself and not just because you want to look good. That is only part of the benefit. I have also learned that eating is such a big part of if I will do well in my workout or not. I definitely can feel a difference when I am more mindful of the things I put in my body before and after my workouts. Not to say you can't have cheat days.
I really owe a lot of the support to my husband Jesse. He really took the plunge with me and decided to dive in headfirst knowing that we would probably face some tough hurdles. He has always taken them on with a positive attitude knowing that we could overcome anything we set our minds too. As a PGA Golf professional in LA this was a completely different road for him. He has really shown me how to let the little stuff go and focus on the end goal. Remember what is important and focus on the things we can control, not the things we cannot. Without him standing beside me, I don't think I could have gotten through even half of the obstacles that come with owning a business, including Covid. He knew we would walk out on the other side stronger. Even if it does take a while to get there!
Thanks – so what else should our readers know about LAgree Pulse 45?
This workout can be life changing if you let it! If you give it time and put every effort into your Lagree workouts, it is amazing what you can do. Working out on state of the art equipment with a private trainer each class gives you such a different way to change your body. On the MEGAformer and in the Lagree method we focus on form and technique to make sure you are doing it correctly which enhances the method and makes change happen faster. Having a private trainer would cost a fortune to do what we do, but being able to workout with a small group and get personal attention in class is big value. You don't get lost and for those who don't like big classes, it's a great way to train! This high-intensity, low impact multifaceted method delivers exceptional results in a remarkable amount of time due to its unique combination of the following in every class…. core, cardio,endurance, strength, balance and flexibility. Because of the combination of all of these, clients are able to strengthen, tighten, and tone the body in just a few classes. By continuously targeting slow-twitch muscle fibers and helping them reach peak muscle failure, we optimize the efficiency in your workout. The M2S is one of the most amazing machines I have ever worked out on and can help turn your body into a lean, mean, muscle fat-burning machine! Because our method is NOT meant to be conquered, this keeps your body from plateauing! This method continuously changes and challenges you mentally and physically each and every class!
What were you like growing up?
I was homeschooled and therefore I got to enjoy and do things I feel like some may have missed out on. Traveling often as field trips and going to museums was one of my favorite things. I started working at 13 as an administrative assistant in my dad's business. So I learned a lot at a young age and dealing with what it's like to own a business. I always enjoyed being outdoors and spending time with my pets. I had cats, dogs, and horses. I also raised rabbits for a short time and would sell them. So I was kind of an entrepreneur at a young age. Growing up in the country in a sort of a farm environment, I could pretty much go and do anything outside anytime I wanted to. And I loved that! I think if I had chosen any other career, it would've been to own an animal rescue. I love to rescue animals and give them a chance they might not have otherwise had in an environment that was not so safe. My last rescue was from the Dominica Republic after finding this kitten on our doorstep. Homeless and alone. I knew I had to have her. So I started figuring out how to get this little almost 4 week old kitten back to the US. And surely enough I did. Adequately naming her Dominica. She's a spitfire just like me and thinks she can do anything!! I guess you could say I am pretty determined. I think someday that is what my retirement will look like, rehoming and rescuing animals.
Contact Info: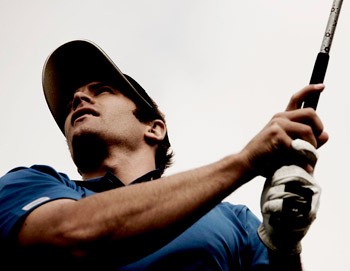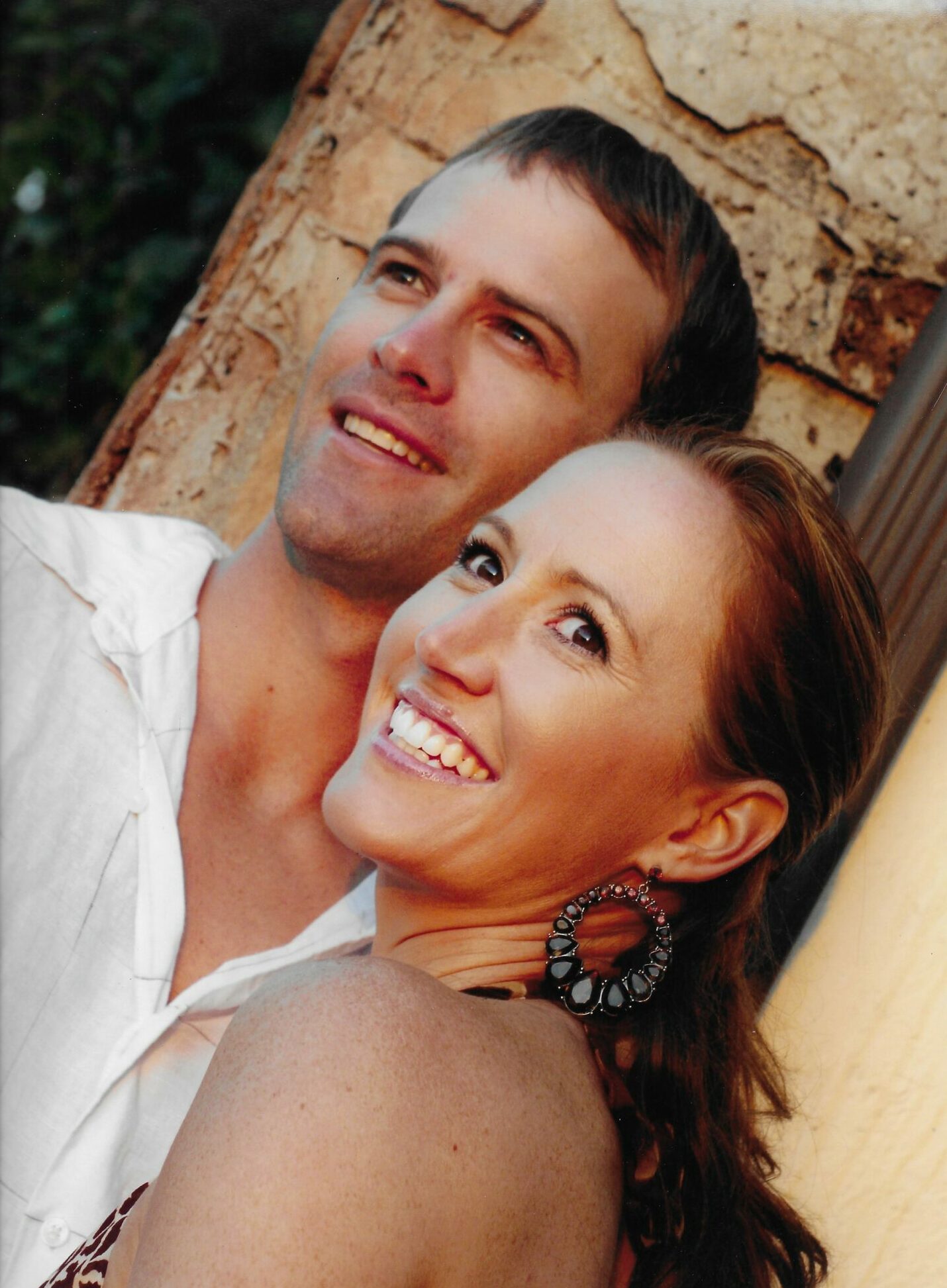 Suggest a Story:
 VoyageKC is built on recommendations from the community; it's how we uncover hidden gems, so if you or someone you know deserves recognition please let us know 
here.