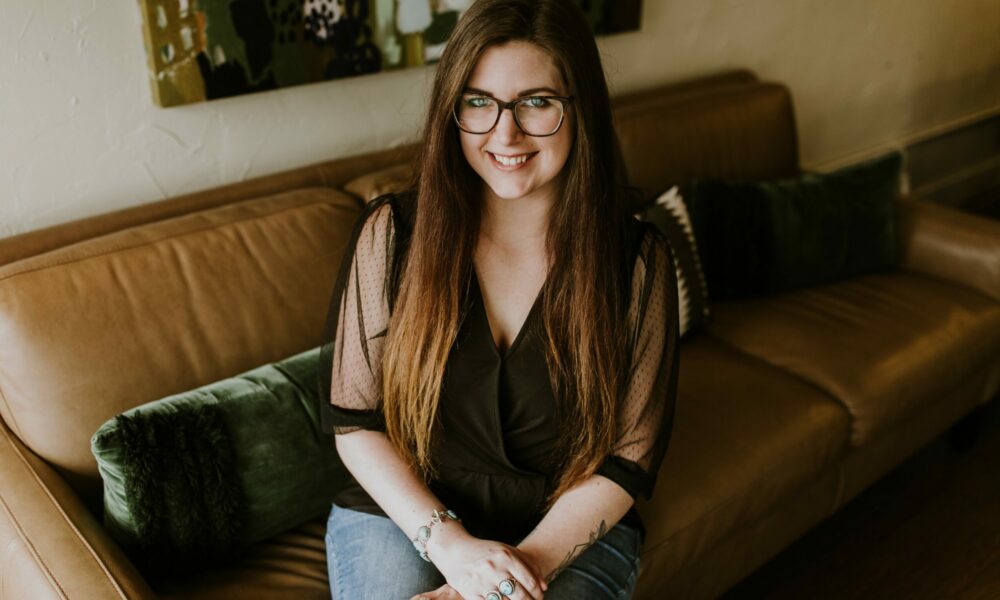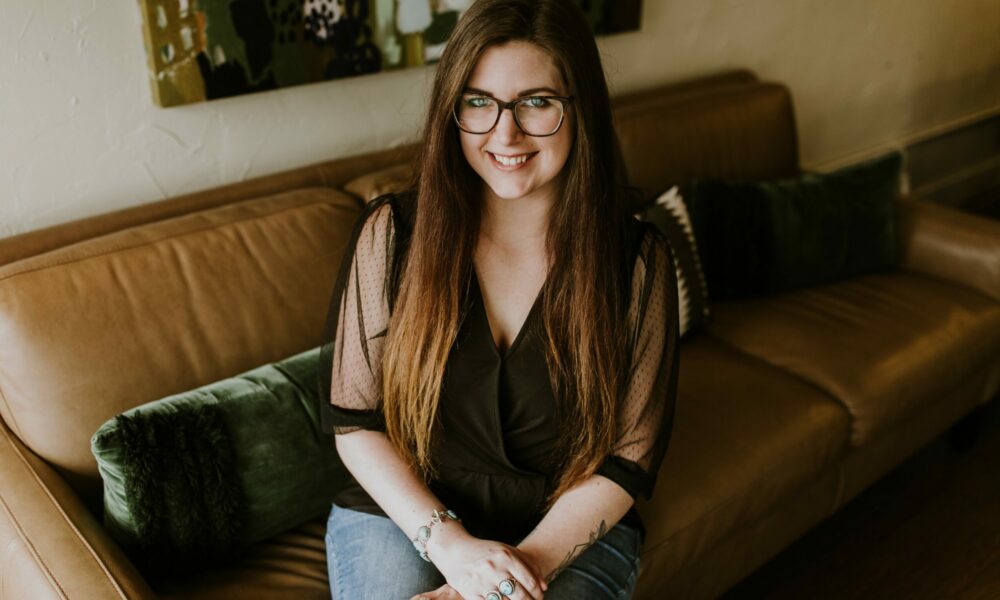 Today we'd like to introduce you to Cadie Franklin.
Hi Cadie, we'd love for you to start by introducing yourself
In 2017, I was living in Arizona attending college to become an elementary teacher, about two years in I realized I had to make a change. That change needed to happen immediately. I was married with two kids, a three-year-old daughter, and a 5-year-old son. I was fully supported by my husband at the time. We were getting ready to go through a divorce and I had to figure out how I was going to finish school and fully support my kids all on my own. I maxed out my one credit card to move my kids and me back to Missouri where our family is.
At 27, my kids and I moved in with my parents so that I could get myself together. Not something I predicted for us. Right away, I started working for my dad. I was making 10 an hour working 12 hour days installing water tanks and waterlines for livestock. Labor, I wasn't used to but was willing to do for my kids and myself. It was great to be home with family and friends but I was still confused about where my life was headed. I started doing things I've always wanted to do, hit up farmers markets with my best friend, do hot yoga, hiking, basically anything to keep me moving and out of the house. I was even doing things that scared me like jumping off of bridges, catching wild snakes, and attempting to drive dirt bikes which I knew nothing about. That's when I finally found the courage to get a Brazilian wax. One of my great friends is an esthetician so I went to her.
The first one was so sensitive I could hardly breathe because I was frantically laughing through the entire service. After about 20 minutes of pain, the front was finished but I still had to the butt strip. I was terrified and tried to get off the table. She was so supportive, laughing at me calling me dramatic. I mean we were friends, she had every right to make fun of. She swore the butt strip was the easiest and I was being ridiculous. I wanted to leave but I trusted her. The butt strip was nothing, by far the simplest and quickest one. Turns out I was a drama queen, who knew? After I got down from the table I looked at her and said, "wow, I'll NEVER do that again, no way!" She laughed and explained to me that the way hair grows as long as I come in regularly, it will never be that sensitive again. Over time the hair grows back thinner and more sparse so it will never be that painful again.
To my surprise, she was %100 right. I came back in 4 weeks, terrified. Probably more nervous than the first time. I was in and out in 10 minutes. It didn't hurt whatsoever, I didn't have to deal with razor burn, I felt so smooth and confident. How is it that my life is a disaster yet I feel like I can take on the world? Fully on my own might, I add. Then I realized, this is powerful stuff. I love being confident, I could help others be comfortable in their bodies, educate them about their skin and listen to them vent. This is what I'm supposed to do. Right away I signed up for esthetics school, finished saving up money, and got the three of us an apartment. After going to school full time I was finished in 5 months and fully certified within 7 months.
I got a job at a local waxing center, life was moving fast. After working there for around a year I found us a house. I had a closing date that collided with my work schedule. It wasn't a date I chose but it was the only day that worked with the sellers, this house was perfect for my family. I needed to make that closing date. My boss made a huge deal about me having to move two eyebrow appointments to close on my house and told me I would have to move my closing date, that I wasn't getting that say off. I was fuming. This is a huge day for me and my kids, my clients would understand and would be happy to move their appointments. After all, it was a three-week notice. That's plenty of time to get their appointments adjusted in a timely manner. I had other concerns with my work, I didn't like how people were treated, especially the waxers, I also felt like there was a lot of waste with products and cleaning supplies.
It got me thinking. What if I was my own boss? I could rent my own space, be in full control of my schedule. Later down the road, other waxers could join me and they could be in control of their schedules. I could do this! After a year of working for a franchise, I left and started my own business. December 3rd, 2019 was my first day. I rented a room in a salon in Ozark, MO on the historic square. Such a beautiful space. I was the only waxer. Which was good since I had to rebuild my clientele and that's not easy to do during the winter. That's okay because I had money saved, I'm a planner. A few months into being on my own the pandemic hit. I was forced to close for 6 weeks without any pay. According to the government, I wasn't working since I wasn't profiting. I was still in the investing process.
Therefore, I barely got any assistance. I road it out, I'm stubborn. I reverted back to working for my dad, thank you, dad. Once I was able to reopen, business was booming. I continued to get busier and busier. After working at the salon for a year and a half I decided to move locations. I needed a larger room and the ability to grow. I moved to Magnolia Spa and Suites in Springfield, MO in May of 2021. This is where I currently am today and loving it. I rent two rooms and added another waxer. Between her and I, there's always a waxer at the spa now. I started out doing full body waxing but I'm now on two years of specializing in Brazilians and Manzilians, that's most of my clientele. I've been waxing for 3 years.
Work doesn't feel like work to me. Simply a second home. My clients are more like my family and friends. They hold a special place. I love serving them and creating a safe space for them to relax and let go. I'm thrilled to be in a career that allows me to meet all kinds of people and be a part of their lives in such a positive way. I'm proud that the wax and products we use are %100 vegan and cruelty-free. We're very mindful of waste and toxic ingredients so we use a lot of essential oils and high-quality products to provide our clients with the best service. I love what I do and I can't wait to see what's next.
I'm sure you wouldn't say it's been obstacle-free, but so far would you say the journey has been a fairly smooth road?
It hasn't always been easy. Starting a business during the slowest months of the year was difficult. Having only my income to work with was also hard. That's a lot of responsibility. Being closed during quarantine was scary, a difficult time for many. Being a mom and business owner has its challenges too.
Appreciate you sharing that. What should we know about Cadie's Wax Suite?
I specialize in Brazilians and Manzilians. I can do a full Brazilian in 7 minutes, I'm very particular so that's all the hair removed! No strays. Manzilians take me around 20 minutes which I think is pretty speedy. Our other waxer specials are Brazilians, she is also very thorough and fast.
We use %100 vegan & cruelty wax and products. Our wax is made in the US and is hypoallergenic. It's perfect for sensitive skin, extremely gentle. We love using Fur products. When our clients use Fur products their skin looks amazing and it makes out jobs easier. Our business offers full body waxing for men and women. Anyone is welcome!
Is there something surprising that you feel even people who know you might not know about?
I wax several men and my most popular male service is the Manzilian. It's not awkward for me to wax men, it is a professional service and I believe men should be able to have smooth skin down there as well. Also, I was a lot of couples. Sometimes, they come in together and sometimes on different days. Just depends on their schedules/comfort.
Pricing:
$75 Brazilian
$100 Manzilian
$65 Bikini Full
$50 Bikini Line
Contact Info:
Email: cadieswaxsuite@gmail.com
Instagram: @cadieswaxsuite
Facebook: Cadie's Wax Suite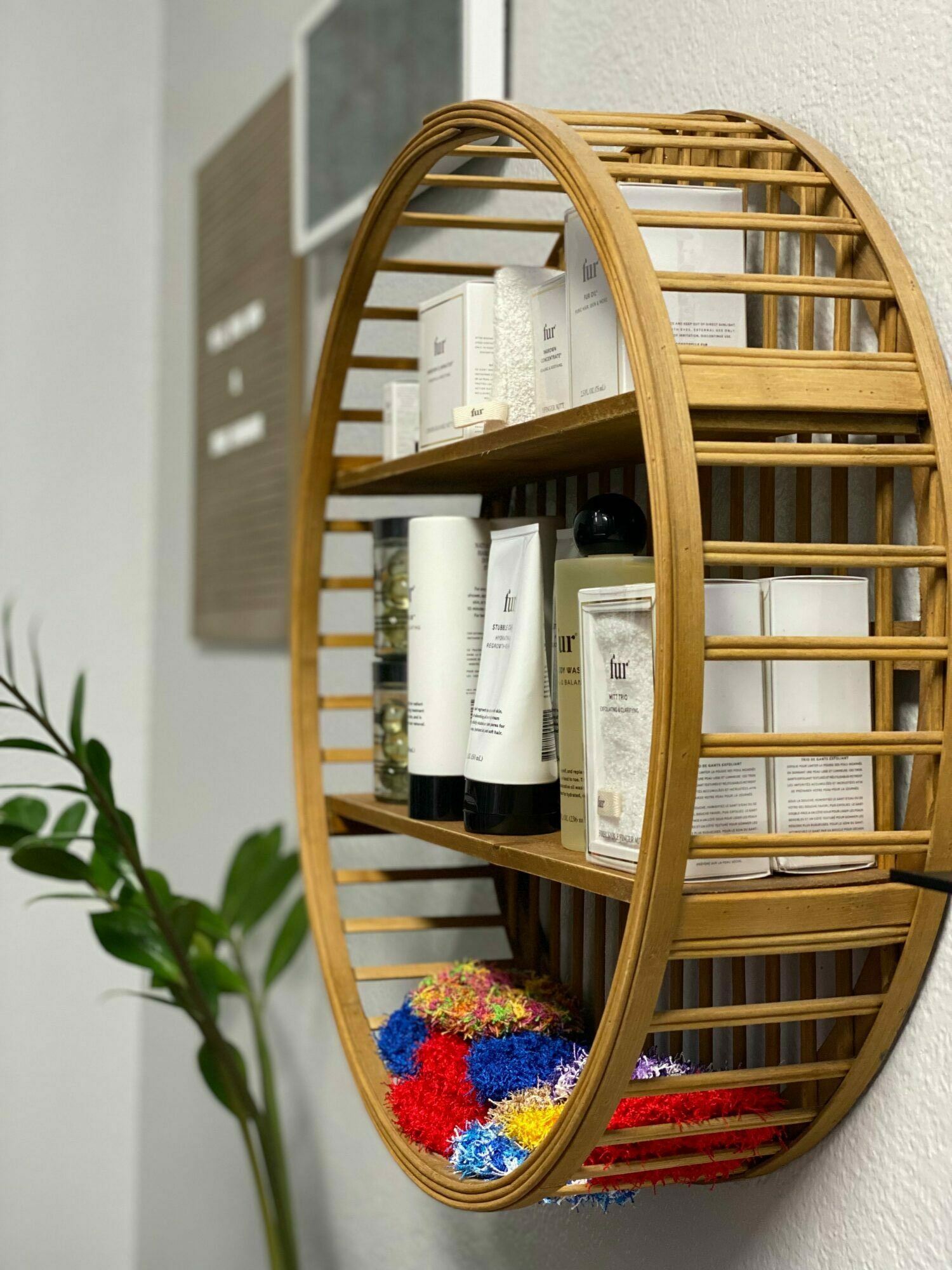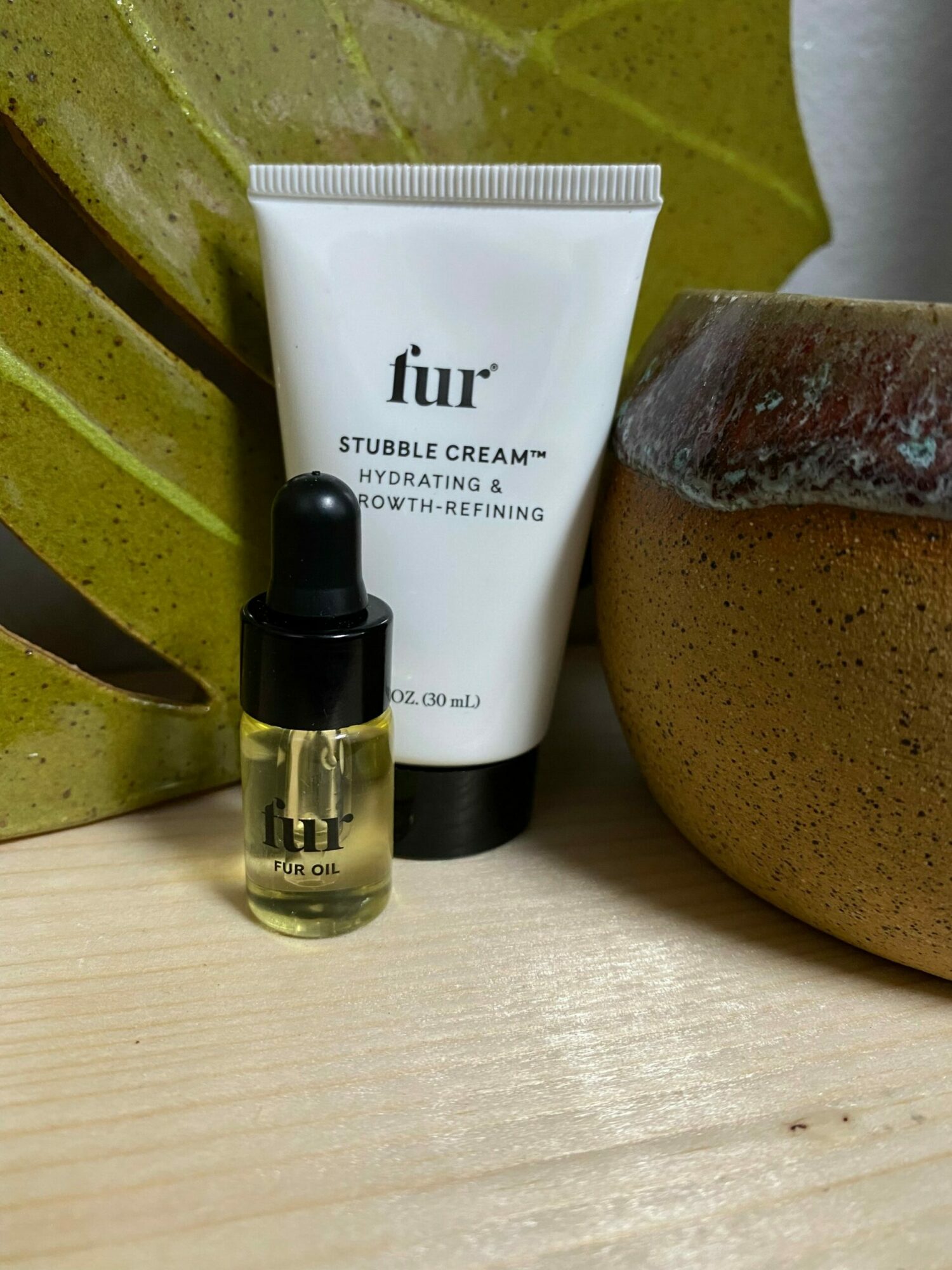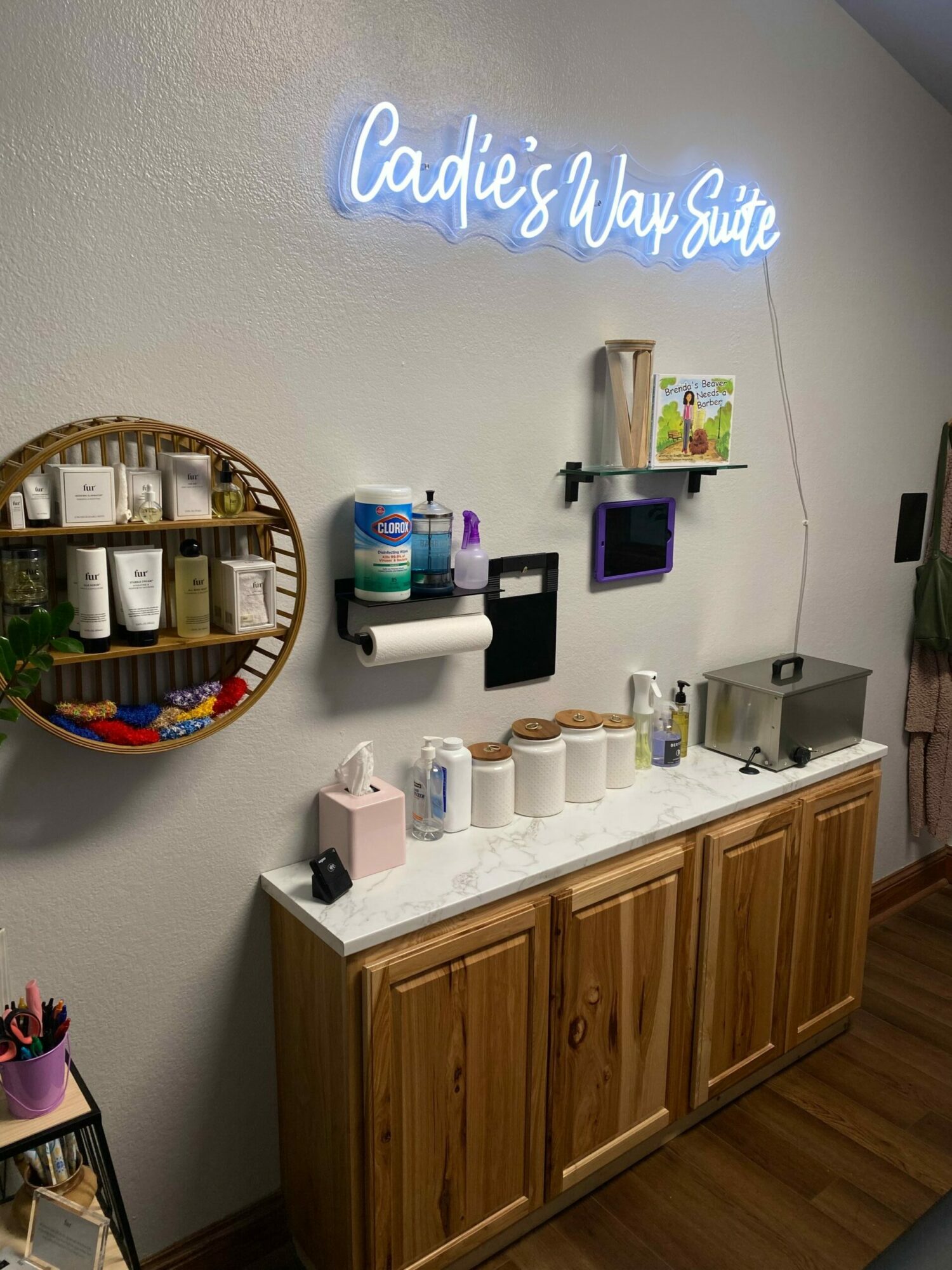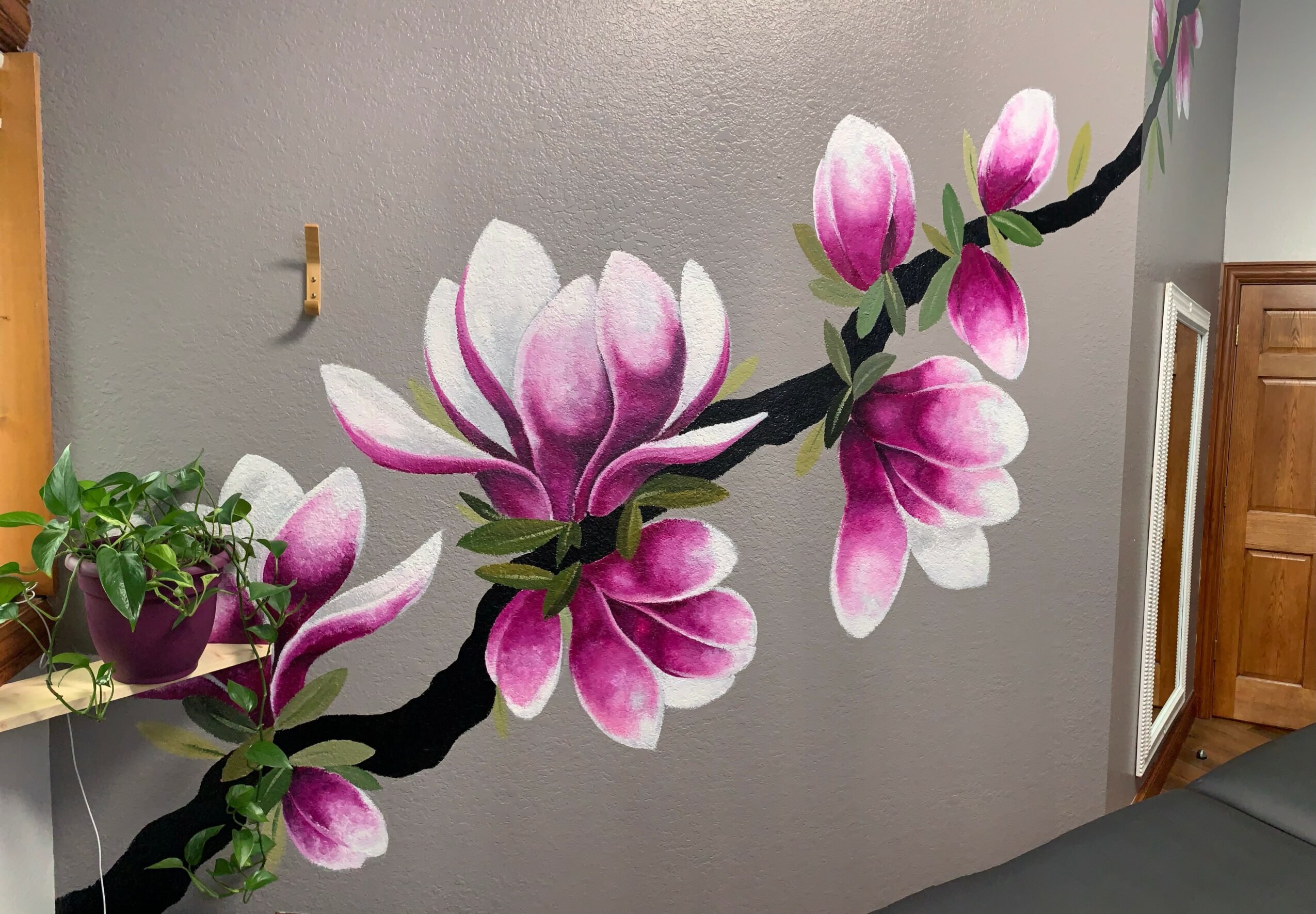 Suggest a Story:
 VoyageKC is built on recommendations from the community; it's how we uncover hidden gems, so if you or someone you know deserves recognition please let us know 
here.