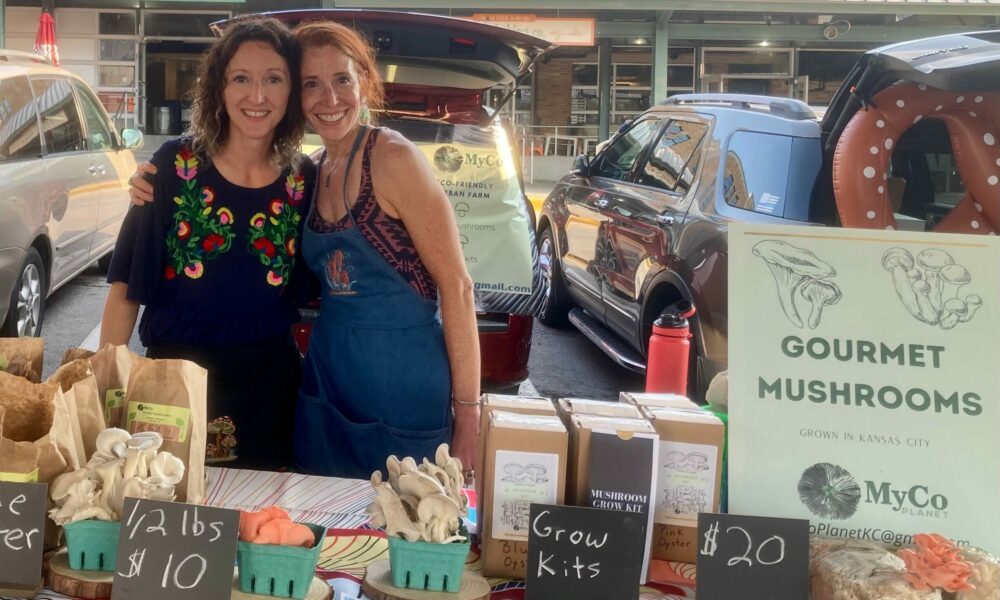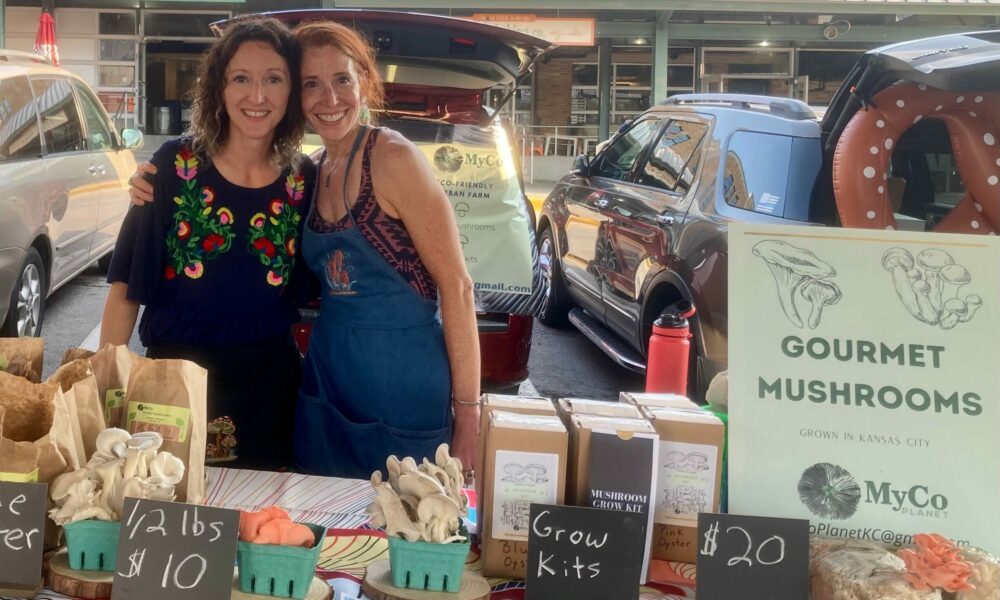 Today we'd like to introduce you to Robin Moore.
Hi Robin, thanks for sharing your story with us. To start, maybe you can tell our readers some of your backstories.
My name is Robin Moore.
I'm a proud mother, a biologist by training, and the founder of MyCo Planet. I've always had a love for nature and the amazing diversity and self-sustaining ecosystems that exist on this planet. I decided to start growing mushrooms as a way of creating food, providing education for the children, and being closer to nature at a time when we were all spending too much online. I have always enjoyed growing my own food and believe it is important for my children to know how to grow their own food as well.
We also enjoy cooking with mushrooms. When we could not find the varieties, we wanted to use at the store, I decided to start growing them myself. It was just an extension of gardening for me. I have worked in labs and knew how to do sterile techniques so after months of reading and researching I finally started growing mushrooms. It started with just a pound or two but quickly became more and more. I found myself giving them away and then thought, what if I went to the farmers market on Saturdays and actually sold them to other people.
Growing mushrooms can be a bit addictive, there are always new varieties you want to try or hard ones you want to master. This is when I made it a real business and became a vendor at the City Market. Shortly after this time, I became unhappy with my full-time job and made the decision to quit and try to grow mushrooms full-time. It was a risk, but I was much happier providing food for people. I had no idea it would even be sustainable. I also realized that starting my own business meant doing something I was terrified to do, public speaking and talking to hundreds of strangers a day!
I was so nervous at my first farmer's market but managed to make it through. A wonderful friend, Julia Nigro, came to check on me that day knowing that I was so nervous. It was that day that I also realized I would not be able to do it alone and needed the support of my community. That is why community is so important to me and giving back to the community. I do this by donating food whenever I can, walking into a food kitchen with boxes of mushrooms makes me feel incredibly fortunate that I can give back. My friend Julia at the time had been trying to make her own way also after losing her full-time job as a gym manager during the pandemic.
She was trying to transition to all online personal training. She is a natural saleswoman and a great people person. When she was there with me that day, she told me that her first job and how she learned to make change was selling watermelons on Sundays with her uncle Junior at the very market we were at. I couldn't believe the coincidence. I knew she was an environmentally conscious person as well and I asked her if she would be willing to go on this journey with me and sell mushrooms.
She knew nothing about mushroom farming but believed in what I was doing and took the risk with me. She inspires me every day because she was willing to do something she had never done before and has been learning and teaching herself about mycology just like I did in the beginning. After a few short months, I ran out of space at my small farm and began to build a larger one. I now have a warehouse space where I am not bound by space anymore and can grow as many mushrooms as I want. We supply some of Kansas City's best restaurants, grocery stores, CSA's, and will be at multiple farmer's markets this year.
I am developing new products as well that will empower people to grow their own mushrooms. At the farm, I am very conscious of waste and the consumption of energy. I incorporate the use of technology to be as energy-efficient as possible. It is also important to me to reuse or upcycle material and equipment that I use on my farm so fewer items end up in a landfill. My recent project involves an old plastic tank from a nut farm that I can modify to use on my farm.
My goal has always been to create fresh food for our community, in our community. By using vertical farming techniques, I can create a large amount of food in a small amount of space and use fewer resources. MyCo Planet is focused on local fresh food sources, empowering people to grow their food, and being a science-driven sustainable farm. Kansas City has been amazing at supporting my local small business and we feel very grateful that we get to be a part of this community that we have found on our journey.
We all face challenges, but looking back would you describe it as a relatively smooth road?
The first challenge we faced was not being able to sell at a farmer's market when the weather turned cold. I am fortunate enough to have the ability to grow fresh food all year round but I have to have a place to sell it. Julia was critical in helping me transition from farmers' markets to stores and restaurants.
We were lucky to find so many places that wanted to source locally and were more than happy to buy from us. The other challenge is that we grow fresh food, meaning it has a very short shelf life and therefore we have to get rid of it fast. Every week, I have a new harvest of mushrooms for my customers.
Of course, there is always the struggle of running a small business and trying to make it a long-term sustainable thing. "There never seems to be enough time in the day to do everything you need to do. I chose to take a business class because my background is all science and I needed to learn how to make my business successful.
I love what I do and want to continue to do it for a long time.
Thanks for sharing that. So, maybe next you can tell us a bit more about your work?
I am an urban farmer. What I do is urban agriculture.
I use vertical farming techniques to grow mushrooms indoors where I can control all the environmental conditions. We specialize in gourmet mushrooms. We also make other products like grow kits for people who want to try and grow mushrooms at home. We do mushroom powders, dry mushrooms, mushroom compost, and everything else mushrooms.
MyCo Planet is focused on local fresh food sources, empowering people to grow their food, and being a science-driven sustainable farm. We are proud to be a woman-owned small business that provides a local fresh food source to our community.
So maybe we end by discussing what matters most to you and why?
What matters most to us is being part of our community and being conscious of our impact on the environment.
Community matters to us because they have been there when we needed them the most and now it is our turn to give back in small ways like donating food and creating jobs in our community.
Being aware of our impact on the environment is important to us because we want our children to live in a harmonious world without food shortages and environmental challenges. If we all take steps now it would go a long way towards their future.
Contact Info:
Email: mycoplanetkc@gmail.com
Website: www.mycoplanetkc.com
Instagram: @myco.planet
Facebook: MyCo Planet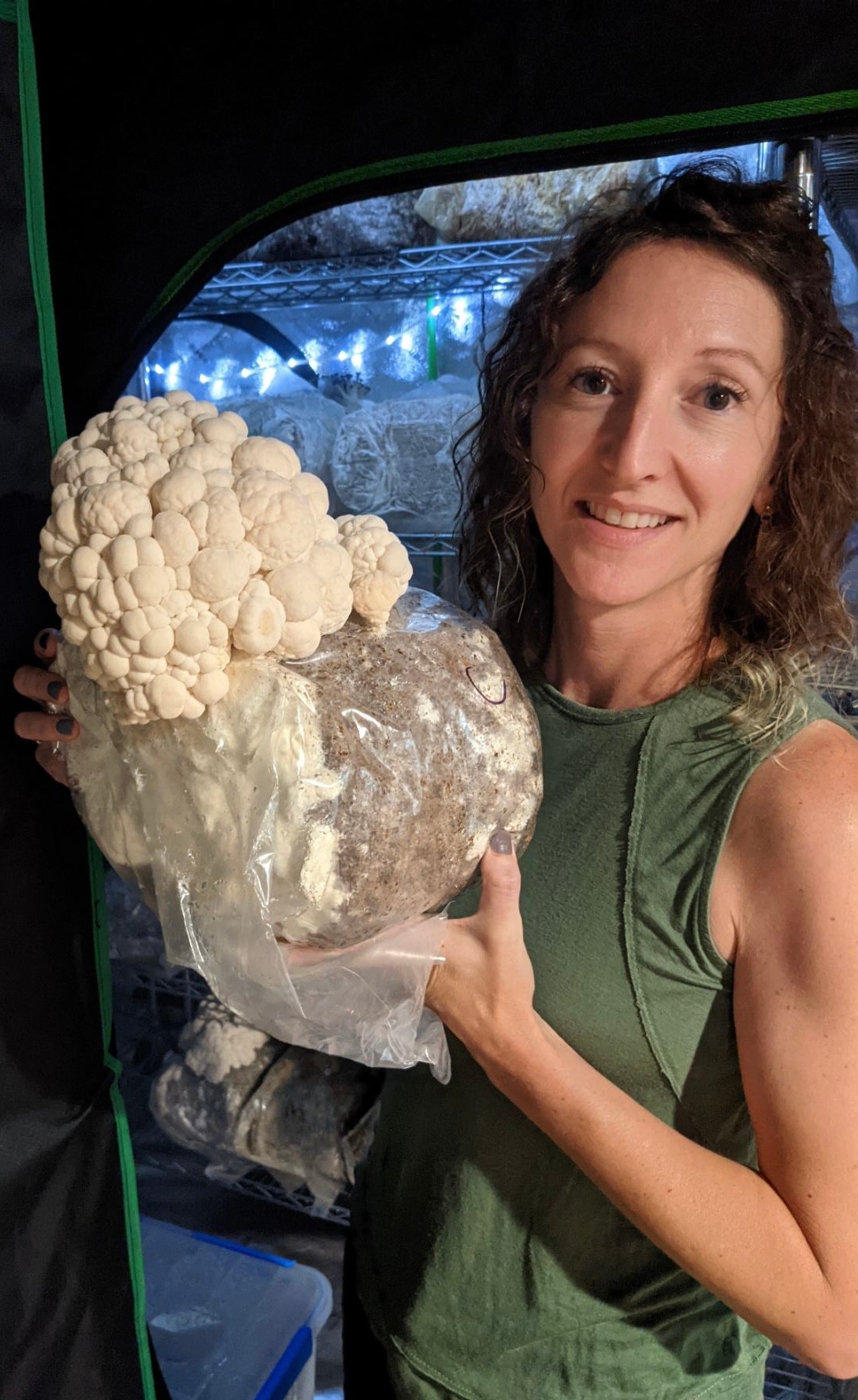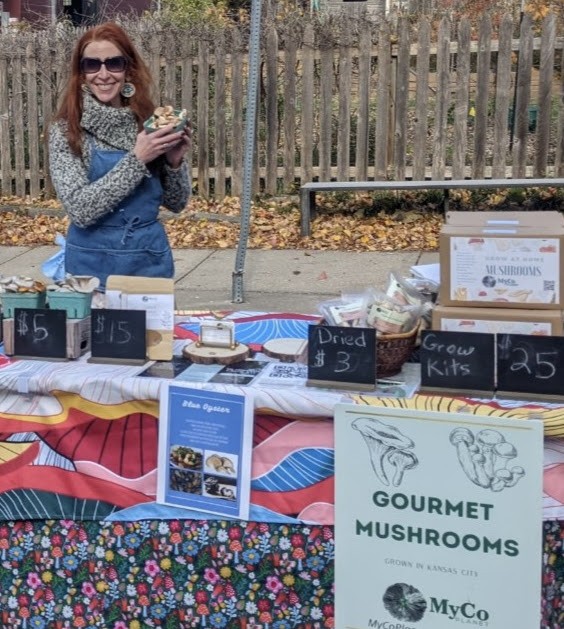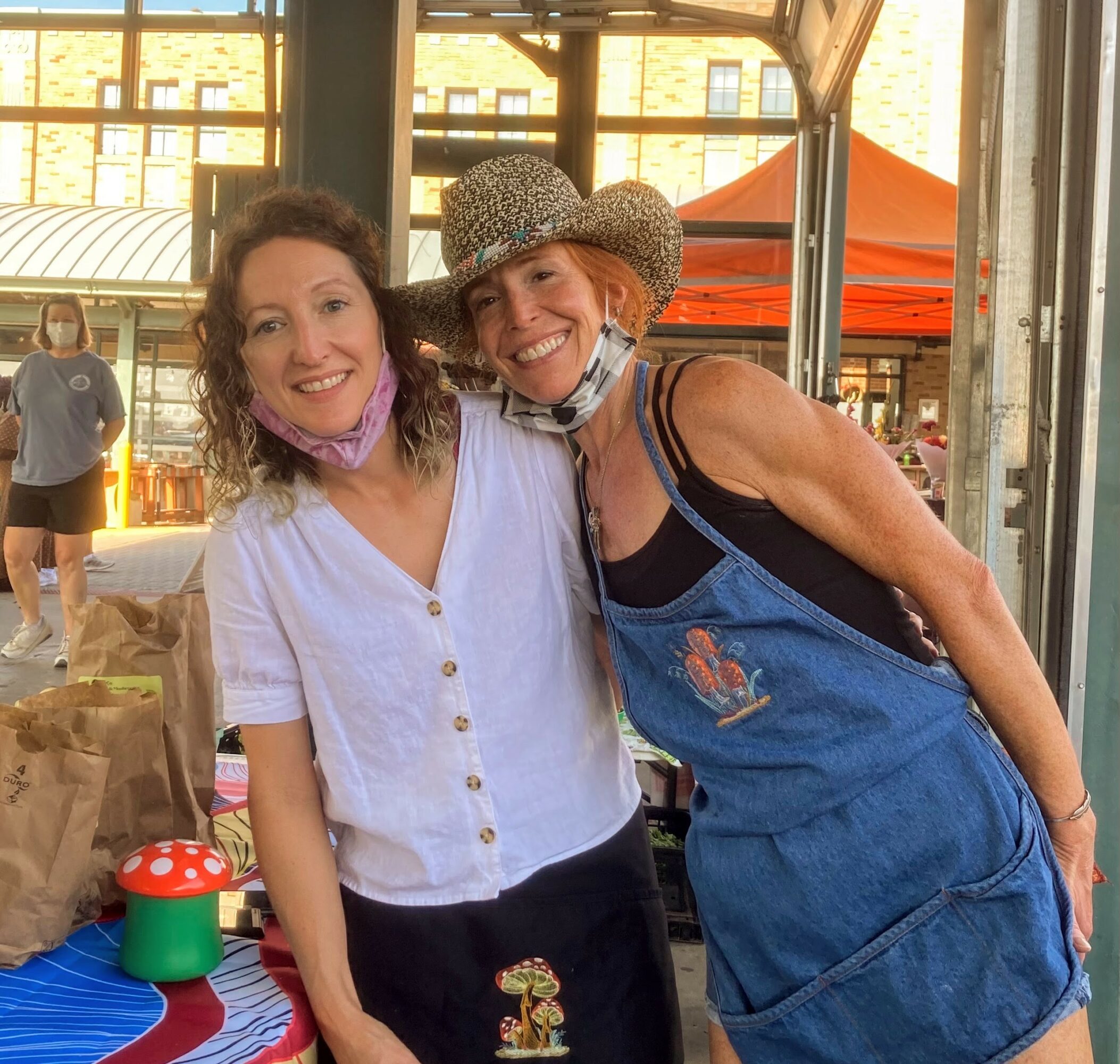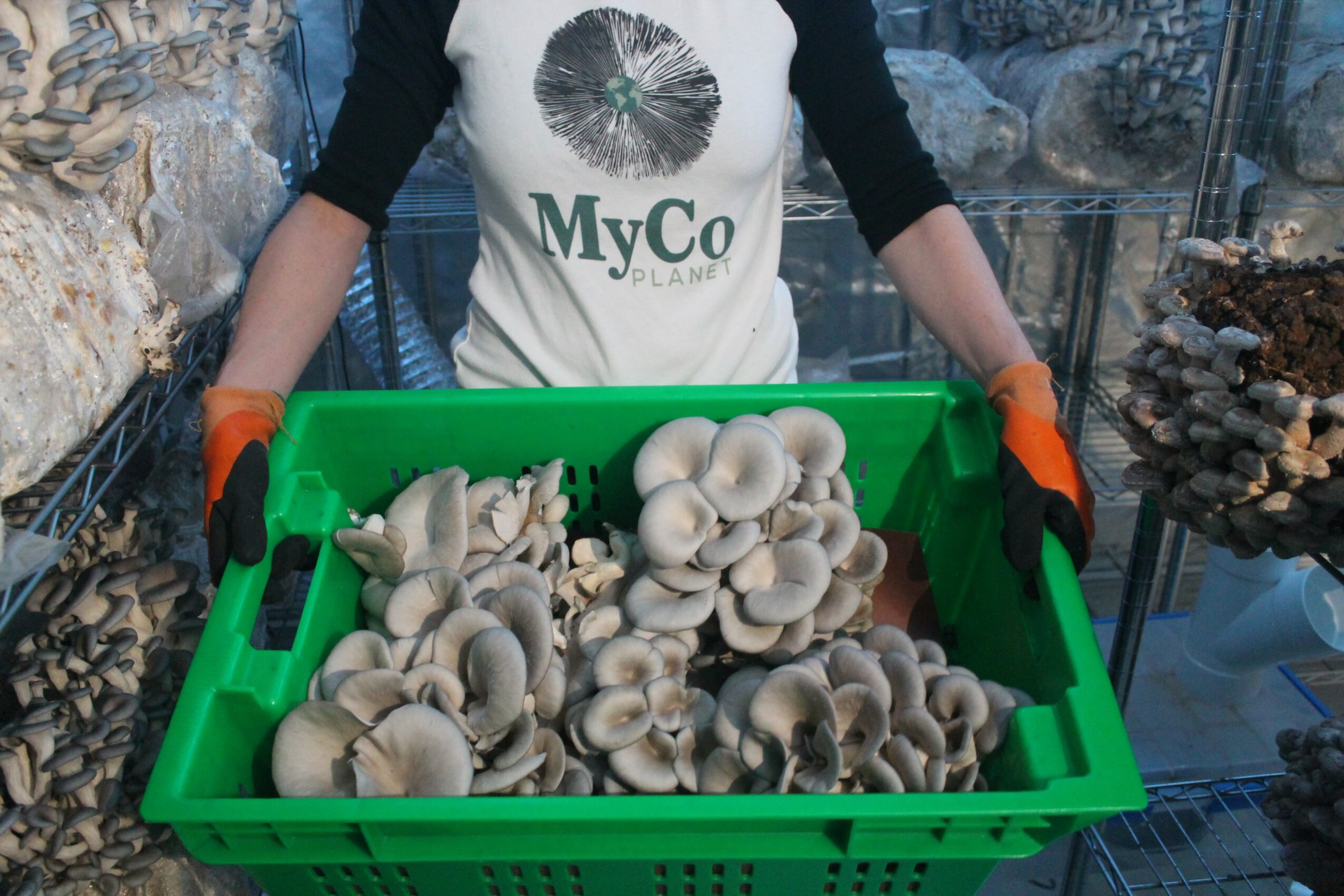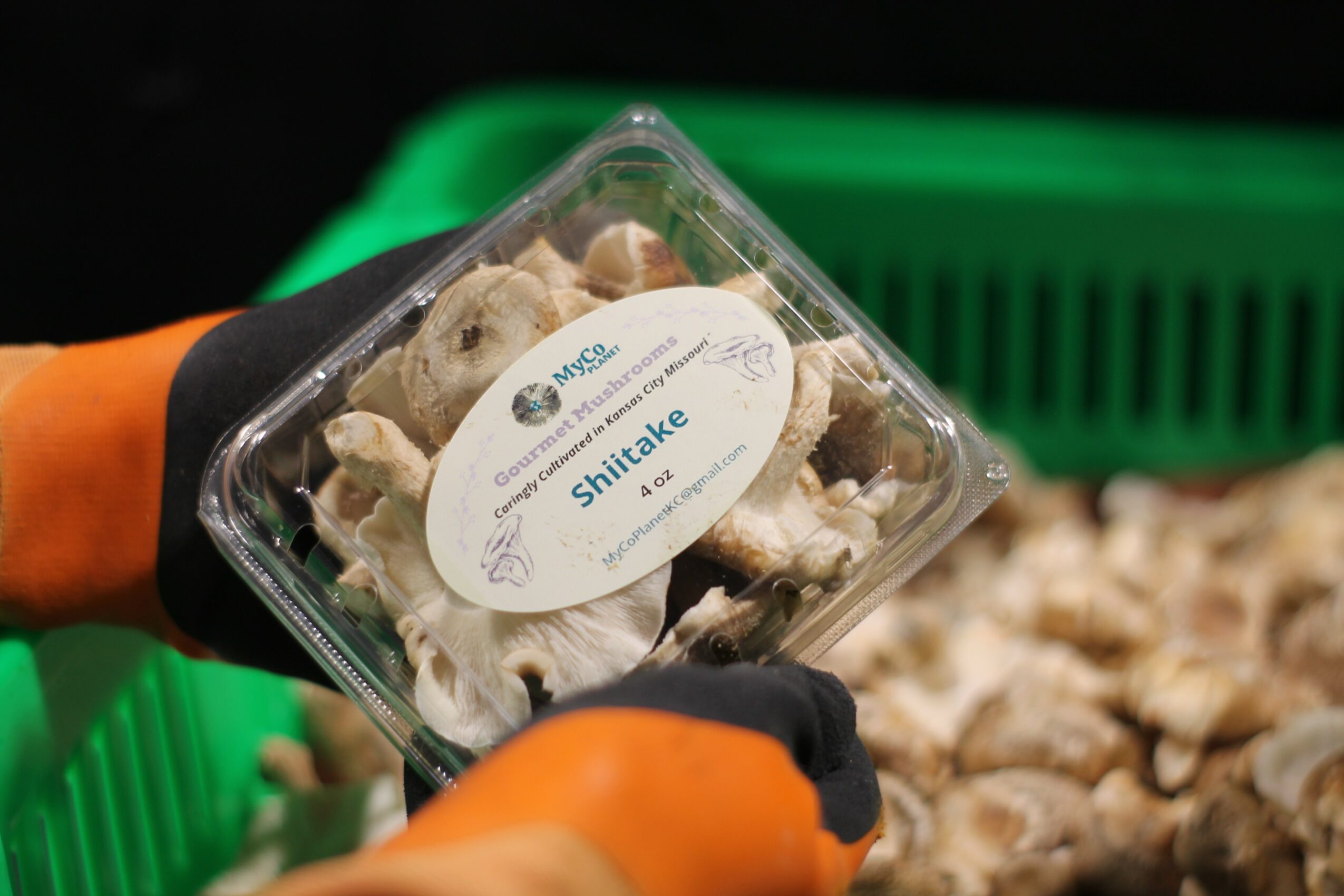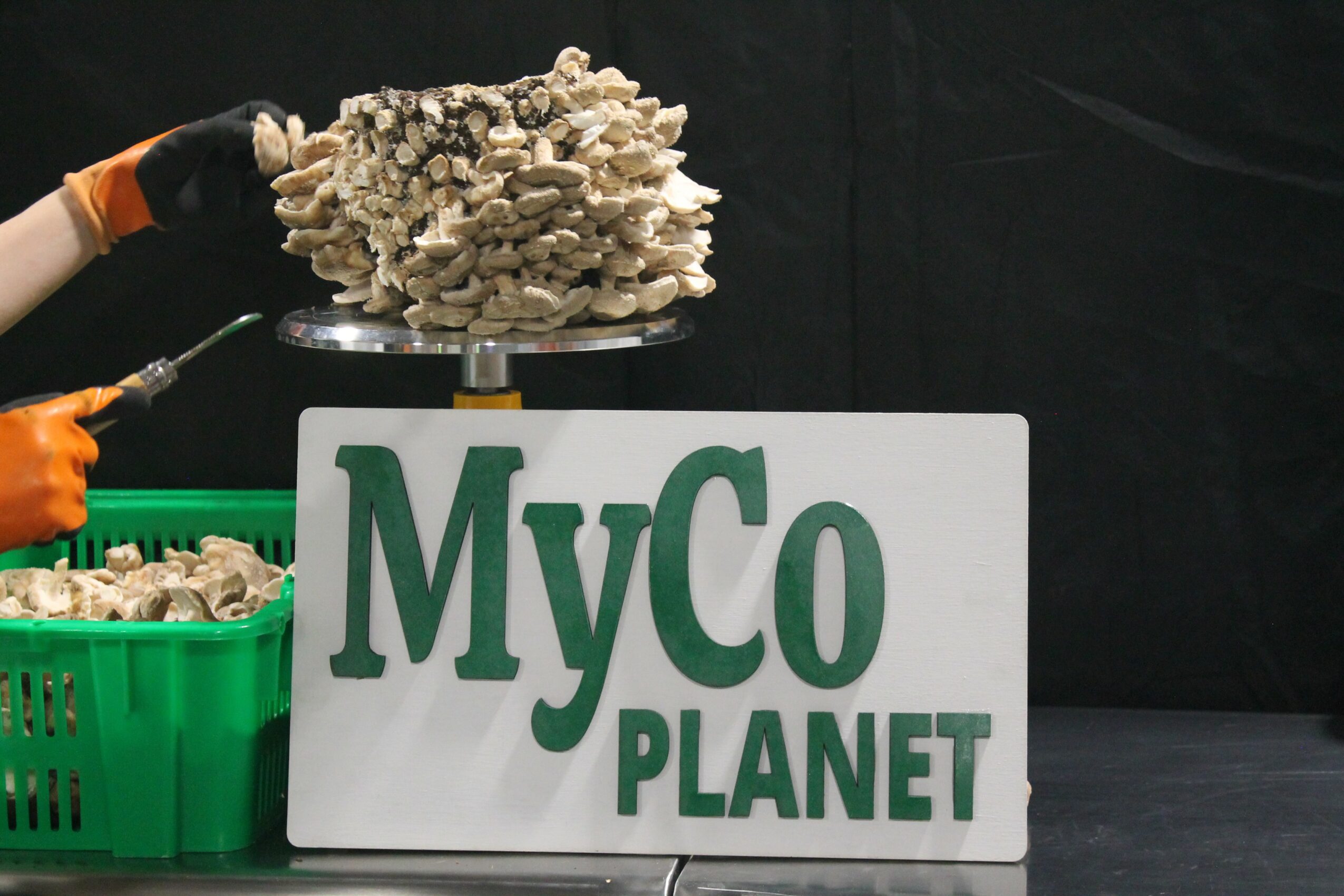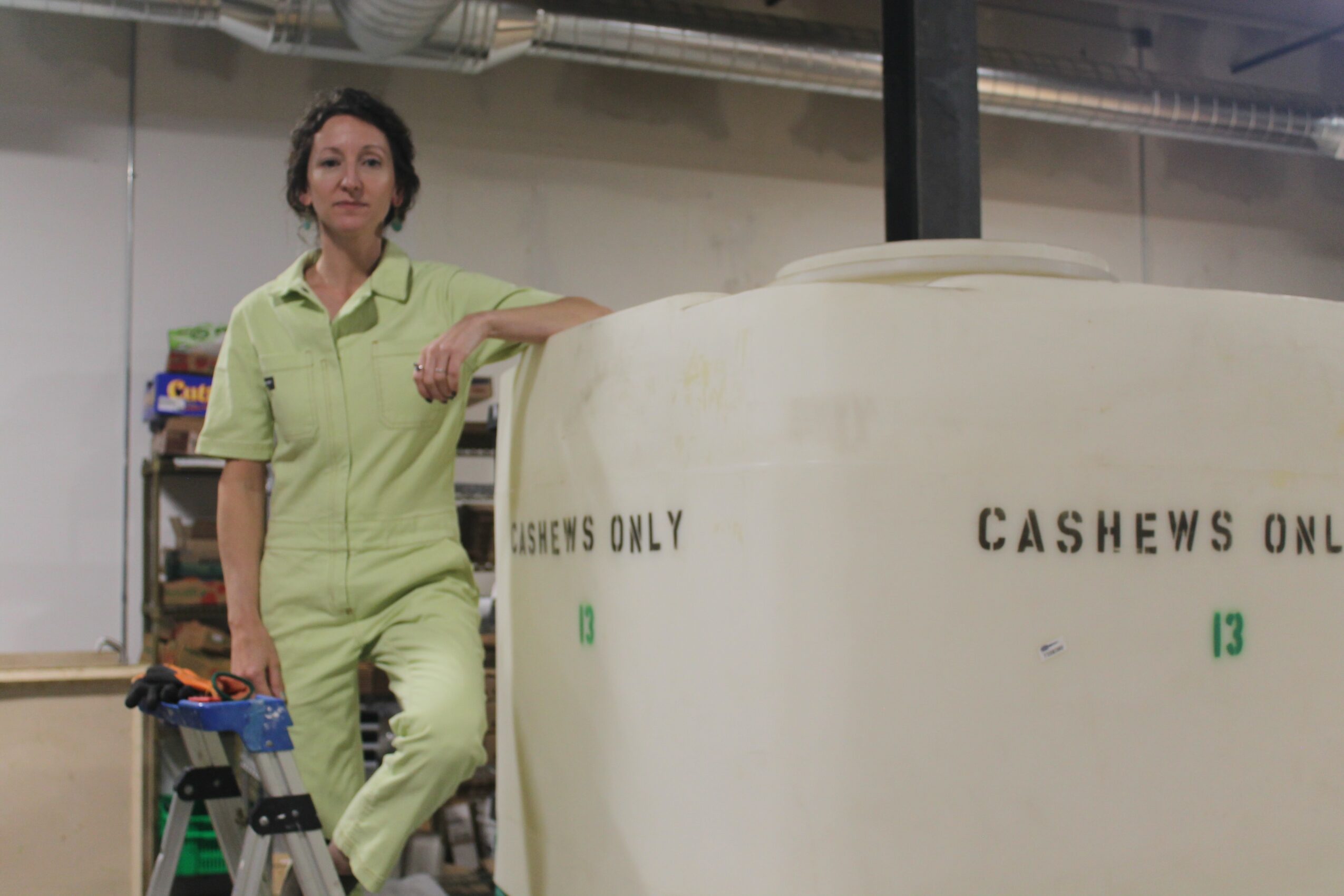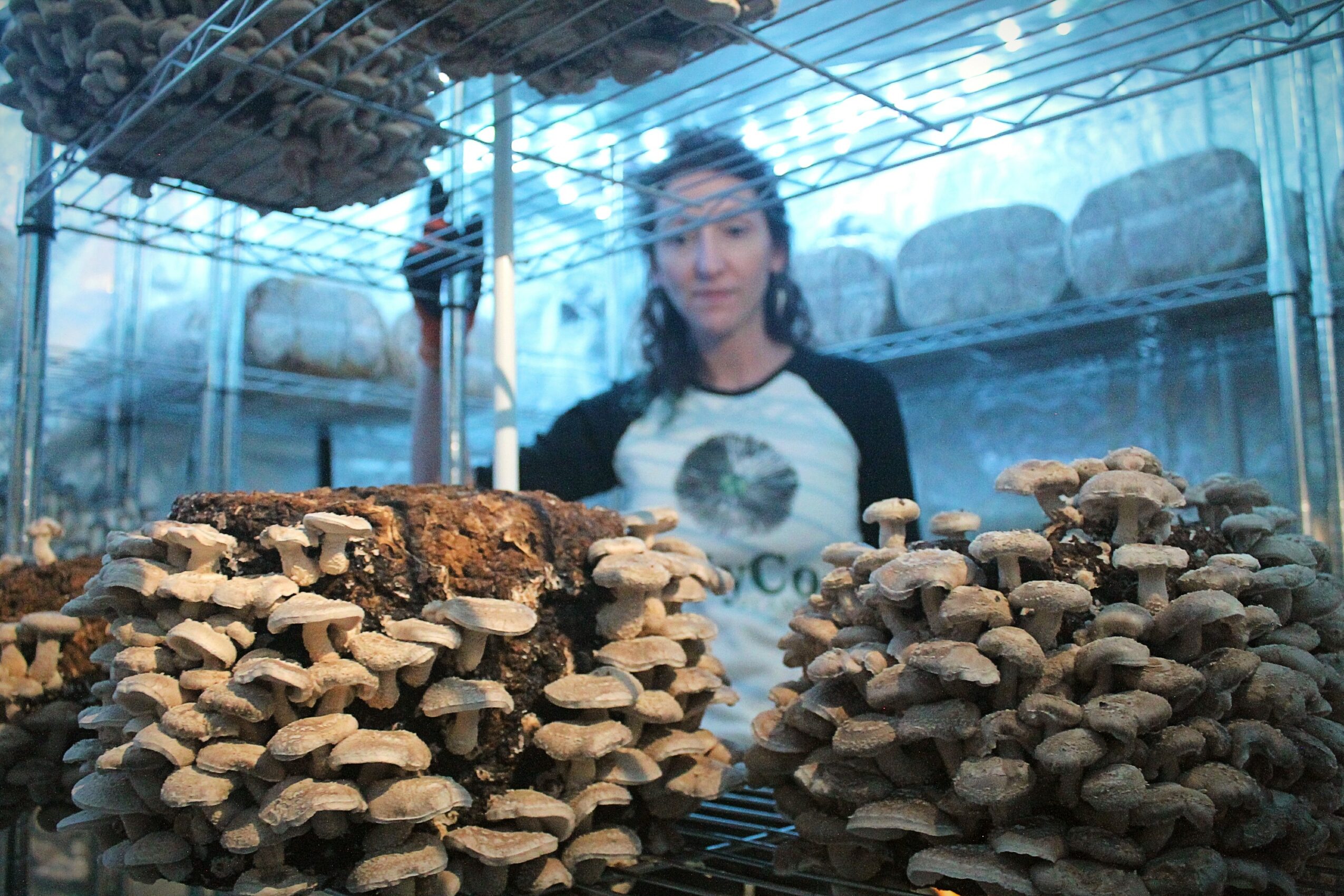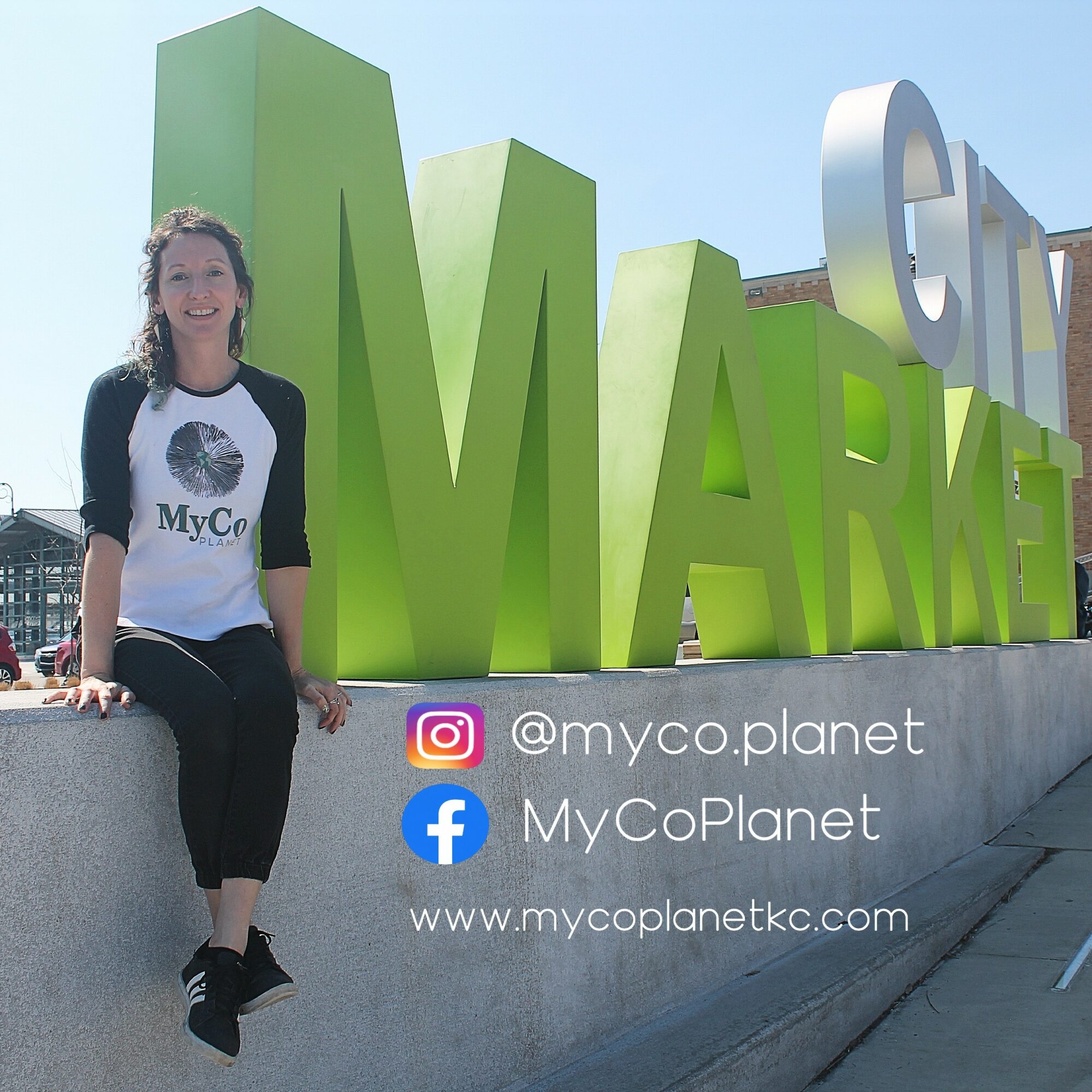 Image Credits
Bobbie Moore
Suggest a Story:
 VoyageKC is built on recommendations from the community; it's how we uncover hidden gems, so if you or someone you know deserves recognition please let us know 
here.