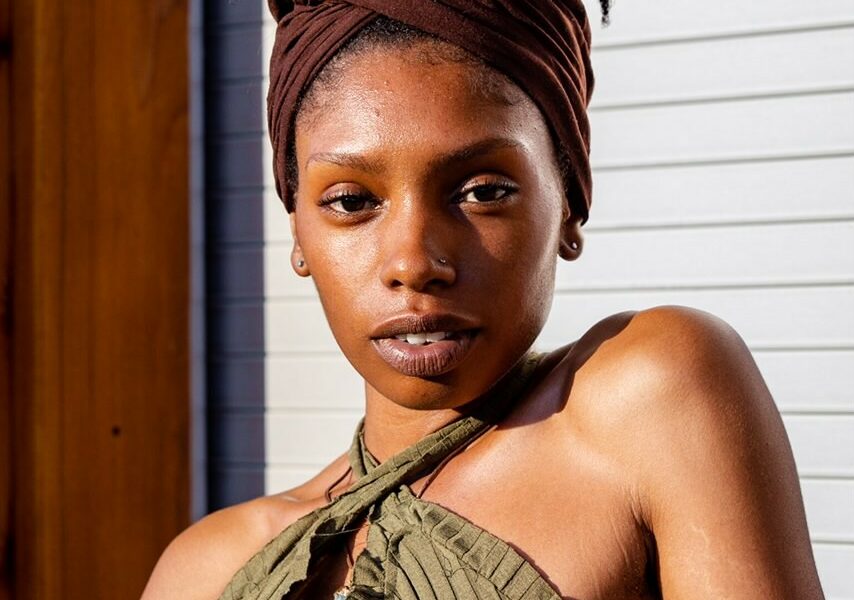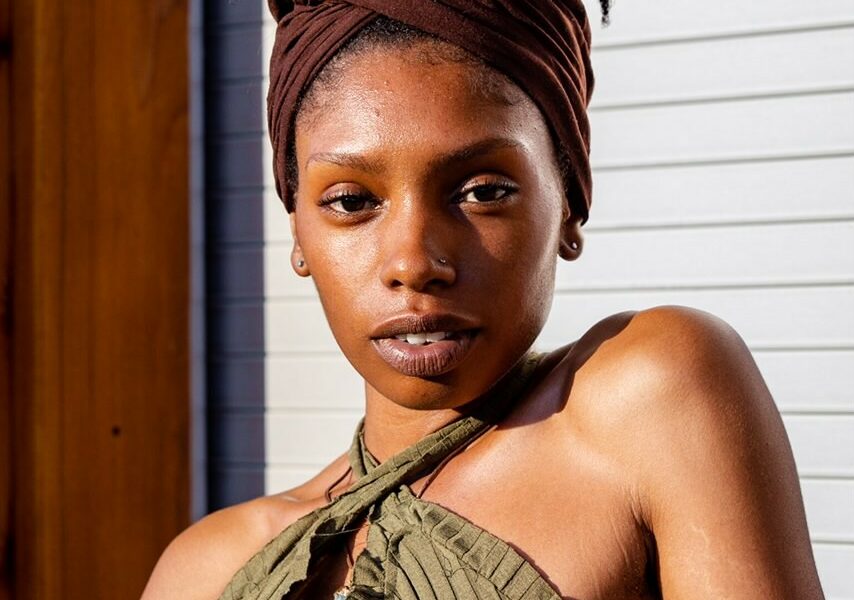 Today we'd like to introduce you to Lai Goddess.
Hi Lai, please kick things off for us with an introduction to yourself and your story.
I love creativity and the attunement of art. I dreamed of becoming a singer and actress at a very young age. Growing up, I sang in the church choir (2nd row Alto) and was involved in camps/workshops every summer until adulthood, where I'd learn dance routines, makeup, drawing/painting, poetry- you name it. Everything under the term "art." My involvement was always unintentional. It was one of those things where someone would sign me up for a bunch of random things. I remember being in a camp whereby the hour we catered to some form of art. We'd be downstairs learning a hip-hop routine and then upstairs the next hour learning karate before Lunch. It was interesting, but in retrospect, I see it as the Universe guiding me and building me up for my life's purpose, for I am a Multifaceted creative. Who says you can't do it all?
Just this past year, March 2021, to be exact, I started taking modeling seriously; it began with an invite to a photo shoot from a previous friend and became that "thing" to push me to build my self-confidence and creativity behind and in front of the camera.
I'm sure you wouldn't say it's been obstacle free, but so far would you say the journey has been a smooth road?
A smooth road? I giggle. Because hell no, it hasn't been smooth. Often, the ride gets a little rocky, but I've been building myself up from a strong foundation within. I've had to face insecurities and doubts that have stuck with me since adolescence. I'm just now getting to the point of being real with myself on the goals I genuinely want to achieve and why I want to achieve them. I've dealt with creators' block in so many different ways considering I have so many different passions. But the biggest thing I'm overcoming is perfectionism. I used to think everything had to be perfect before sharing, but this time I'm catering to the gift and essence of true authenticity and oneness with myself and everything I do.
Thanks for sharing that. So, maybe next you can tell us a bit more about your work?
Currently, I've taken up a passion for Content Creation as I am a growing influencer on Tik Tok (25k following currently) and working to integrate my passions into a branding strategy that helps my followers along the way.
I am an upcoming singer/songwriter that has been very lowkey but working. I've been lucky to have a job with a non for profit called Art as Mentorship, where I'm closely working with industry professionals and music production as a whole. To help black and brown kids access instruments, studio time, and skills needed to be professional performing artists, all working aside two bands; Making Movies and The Greeting Committee. I've been watching and learning from my friends as they lead the program and grow in their artistry.
Following that, I am a freelance model with some new experience in runway shows. I can't call myself a specialist in these areas quite yet. But soon, I'll gladly take that title.
I have a jewelry-making business where my products are reiki infused to heal and protect the mind, body, and soul. I am an energy worker/intuitive Healer and found my passion in handmaking waist beads in 2020, a little before the pandemic hit. I wanted to cater to all women of color with this ancient form of jewelry made used in the western parts of Africa, specifically for melanated women to express their femininity. Soon after, I started making protection diffuser bracelets for men and women of all ages/colors, with aromatherapeutic properties through the use of essential oils, which serve as a way to calm and deter anxiety, depression, and any other mental "disorder."
I specialize in waist whining (a form of dance that focuses on the movements strictly in the waist- commonly seen in African traditions) but have yet to make it a profession. I will be starting a waist whining class online very soon! I've been waiting to find that sense of security within myself before fully sharing a sacred practice that has healed me and my sexual traumas over these past two+ years. However, I no longer want to gatekeep this despite the sex appeal associated with sensual dancing/movement.
I am truly known for my involvement in the arts- Theatre especially. I had the most passionate theatre teacher that didn't play about the art, shout-out to Brian Gehrlein and Thespian troupe 2758! I had a "tribe" of friends that studied alongside me, and although I've been out of touch with the art, I still receive recognition from those very people who watched me grow as an actress before any other passion I chose to take on. In high school, I dedicated all 4 years to not just acting but learning techniques of acting and uncovering emotions/alternate ways of expressing them.
I am most proud of my drive to excel in the things I'm passionate about. Not just that, but I believe in only truly knowing something through experience. I am the epitome of "don't knock it til you try it," I find ways to relate my current passions to those around me through the knowledge gained from my past experiences. I love to educate, but in this day and age, everyone knows it, so I'd rather teach by simply doing. I'm always looking for a way to integrate. And express me while showing those around me that they can too.
Are there any books, apps, podcasts, or blogs that help you do your best?
I love this question so much! I like to say that I don't necessarily read books but study them. There are a few books I live by and am actively resourcing too. What good is reading it through if you don't actively put it into action?
The Sacred Woman by Queen Afua is a testimony to all the Black Queens wanting to further connect to self, culture, and most importantly, to our womb space. This book is a treasure!
The 4 Agreements by Don Miguel Ruiz was a game changer for me when the pandemic hit, and I needed to elevate spiritually. It helped me shift my perspective on all the "bad" things happening and around me at the time.
The Seven Spiritual Laws of Success by Deepak Chopra is a book I am actively studying and re-reading to embody fully. It's a genius book on mastering oneself internally and how to reflect it outwardly and attract a successful life- All in the name of love and acceptance. 10/10 recommend
The Secret- Law of Attraction Documentary was another game changer for me as it gave me the tools to navigate forward on this journey of mine.
The Body Keeps the Score by Bessel Van Der Kolk is a book I haven't gotten much into yet. But upon reading the first page, it seemed to have healed the wounded parts of me by acknowledging the trauma we humans tend to face, touching on the psychological yet spiritual viewpoints on how the body stores trauma. It's chilling.
Pricing:
to book me for a feature: $75
for reiki infused waistbeads: $33.33
for weight tracking waistbeads: $10 each
for diffuser bracelets: $13.33
Tarot reading services: $33.33
Contact Info: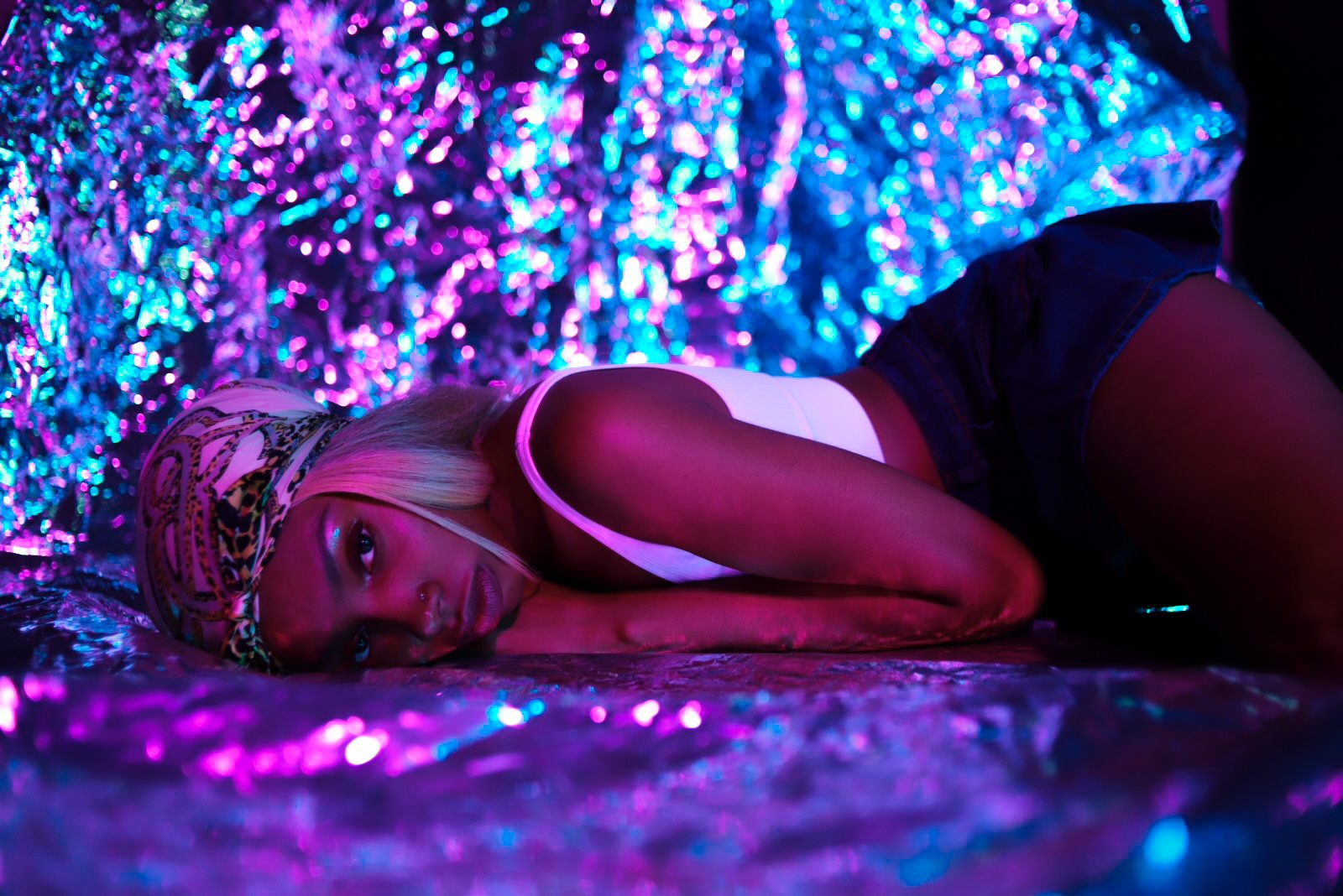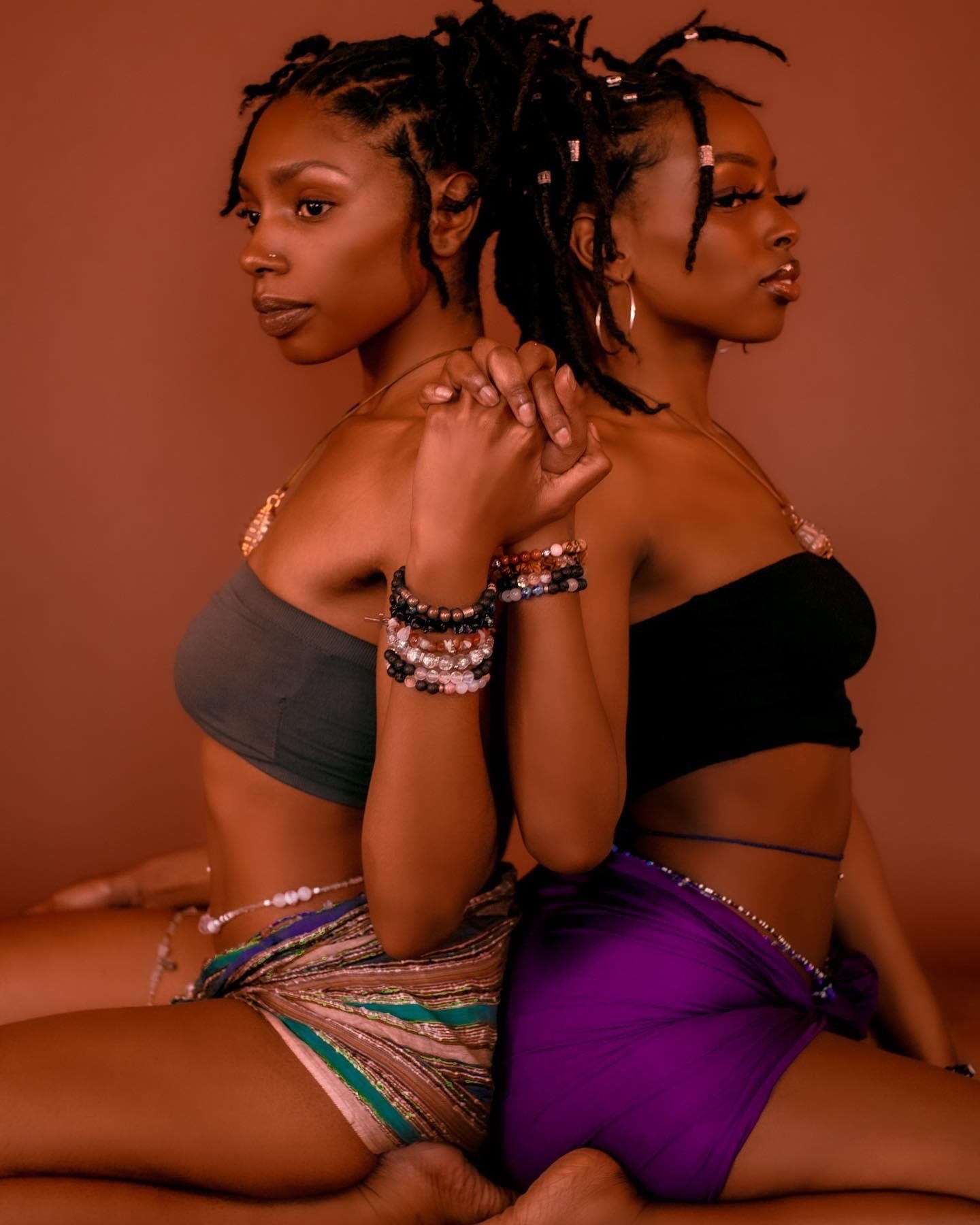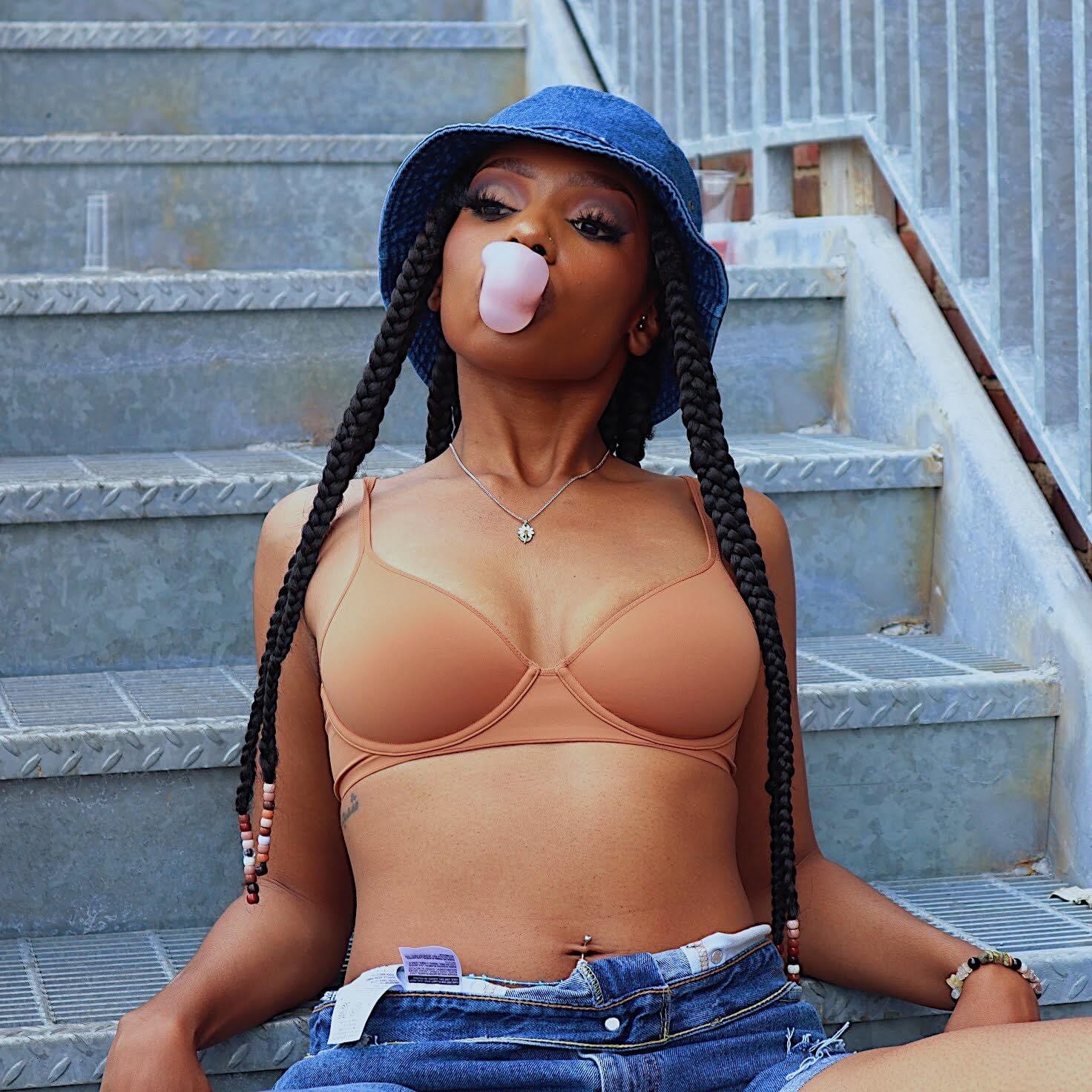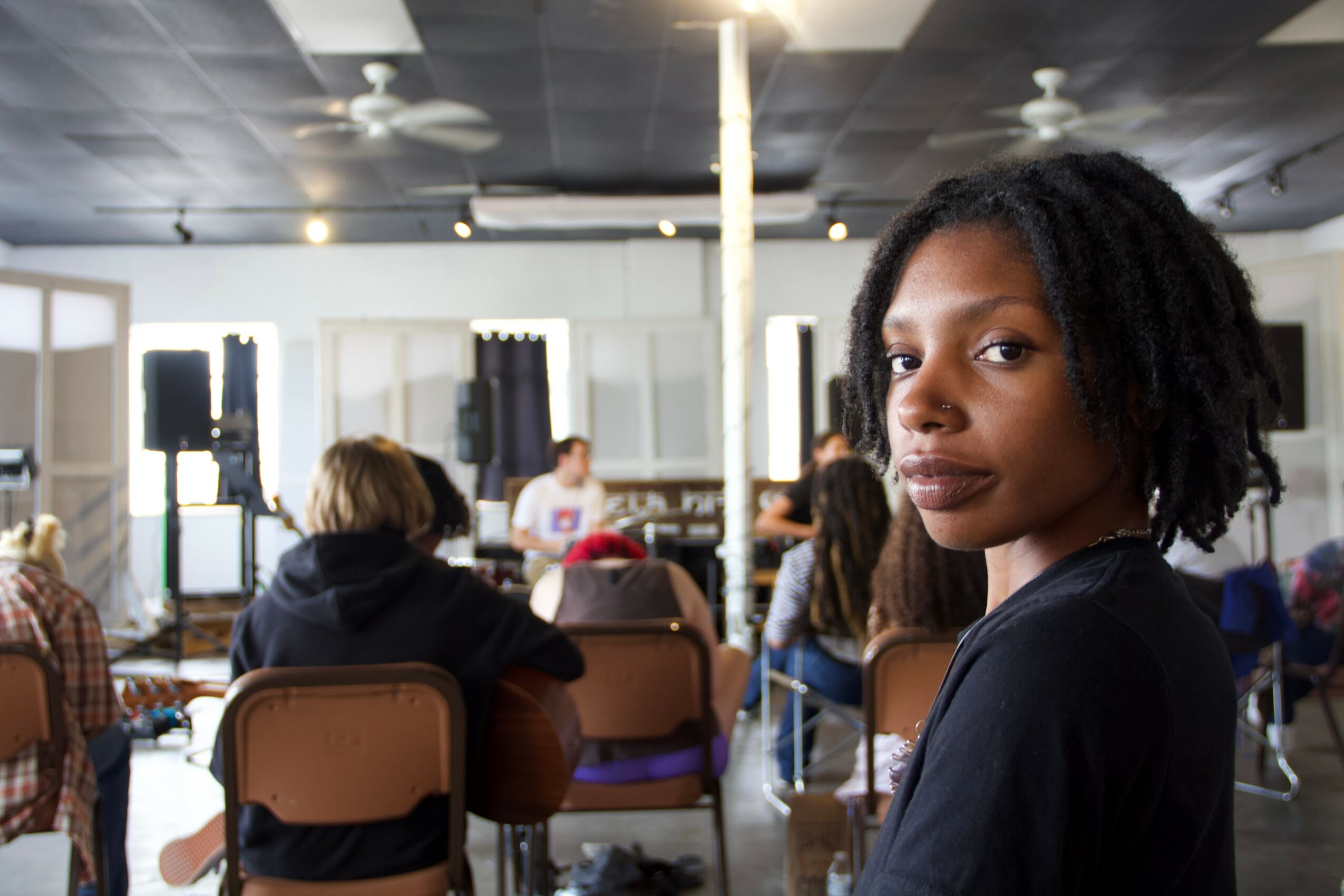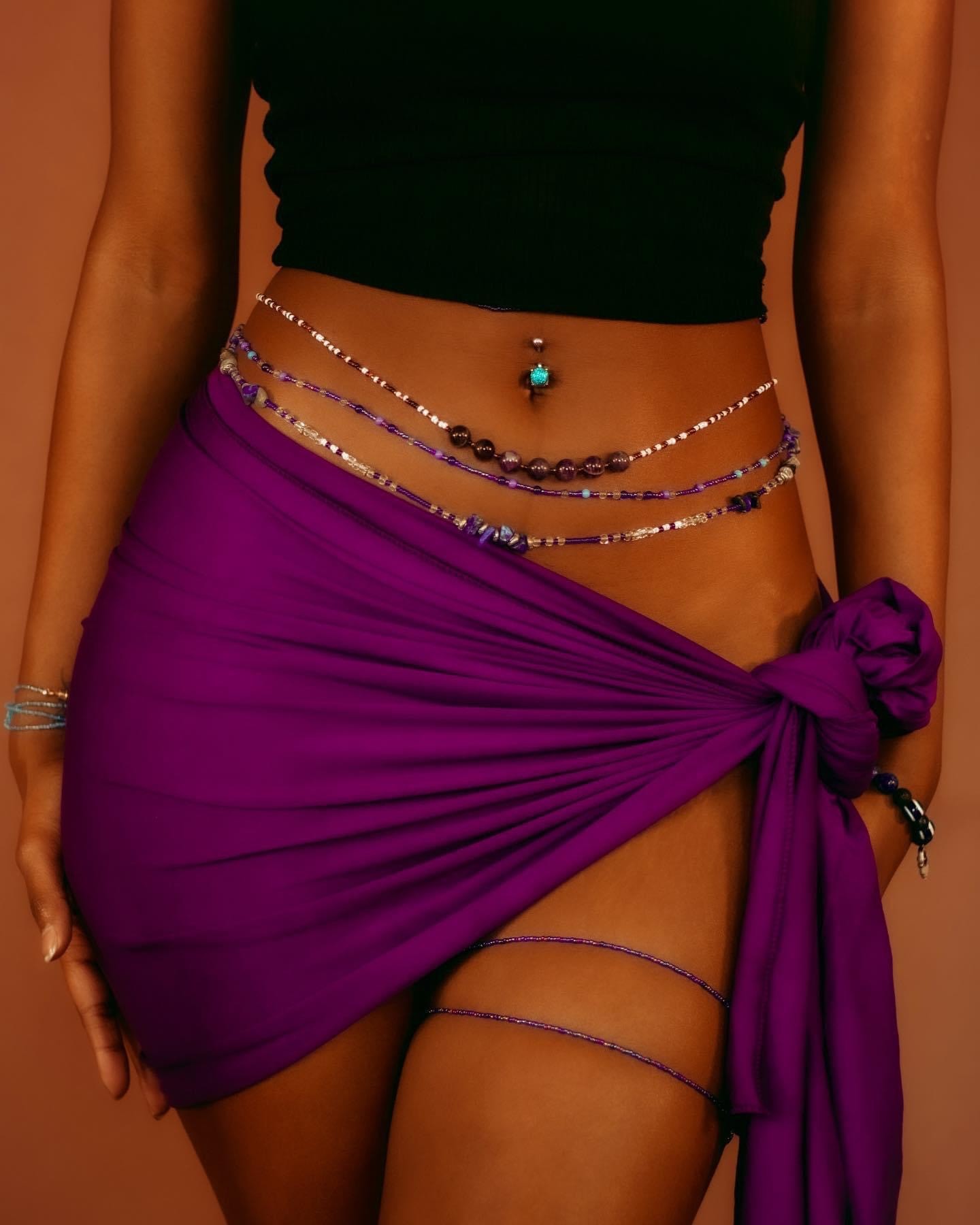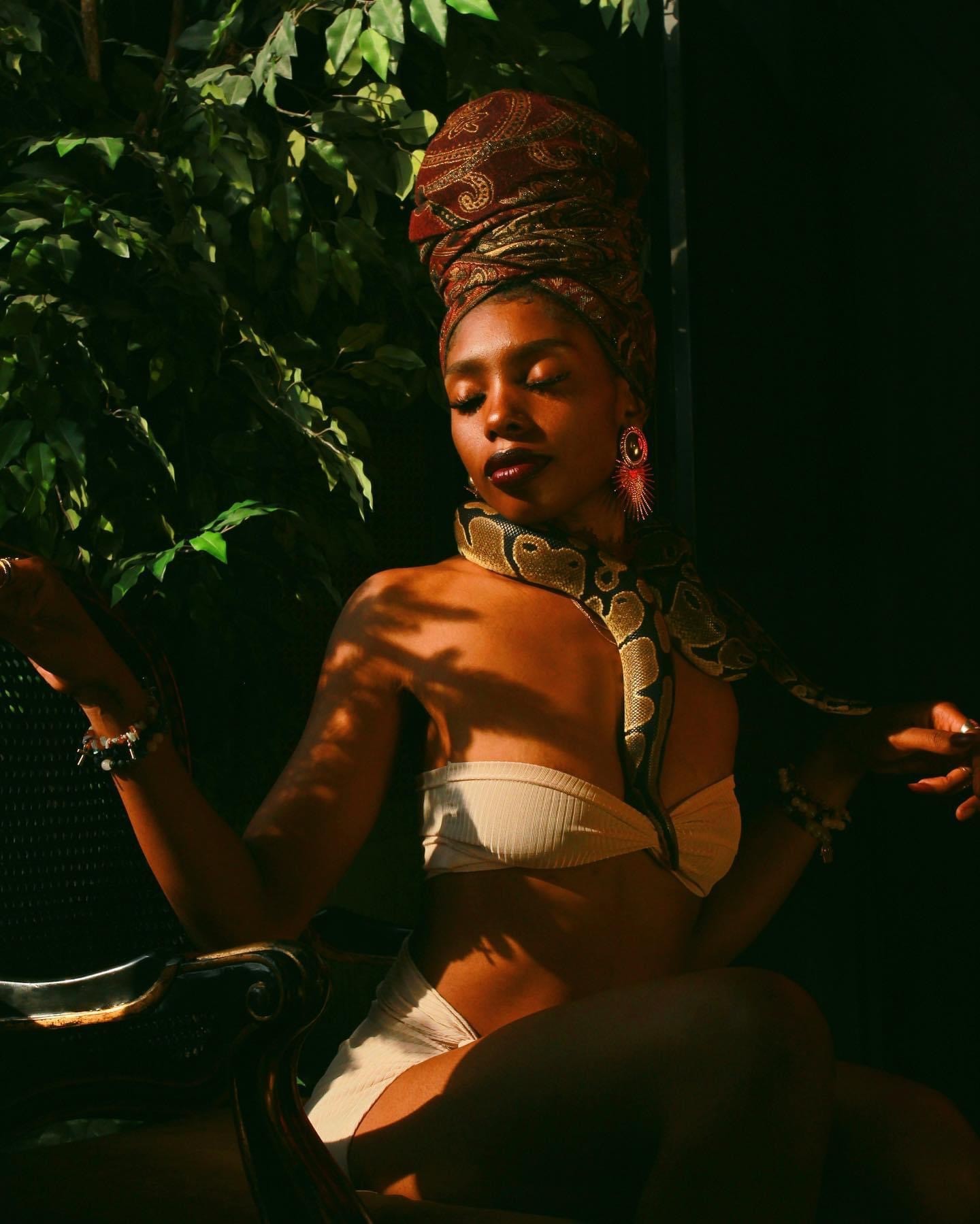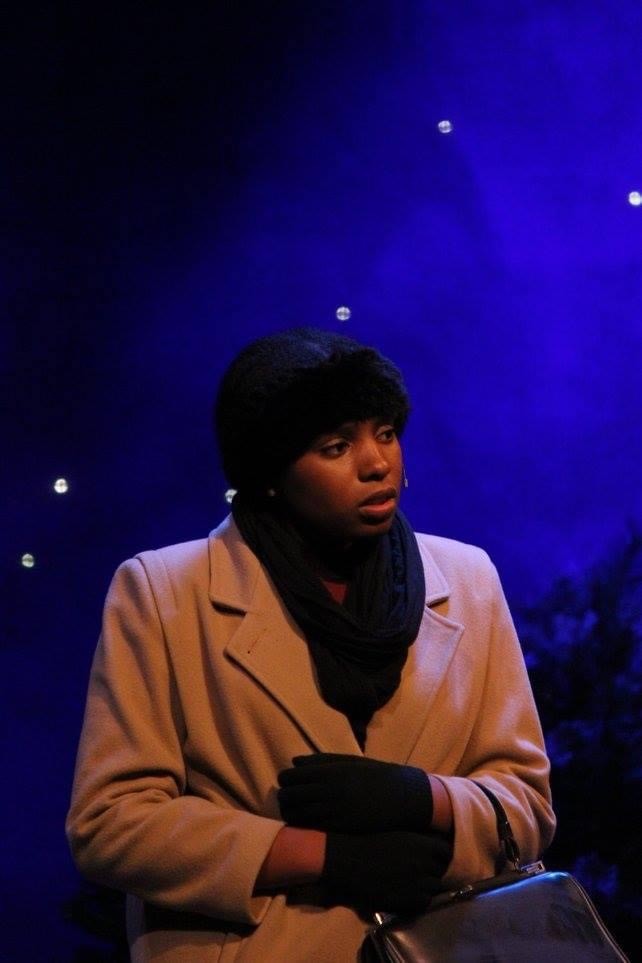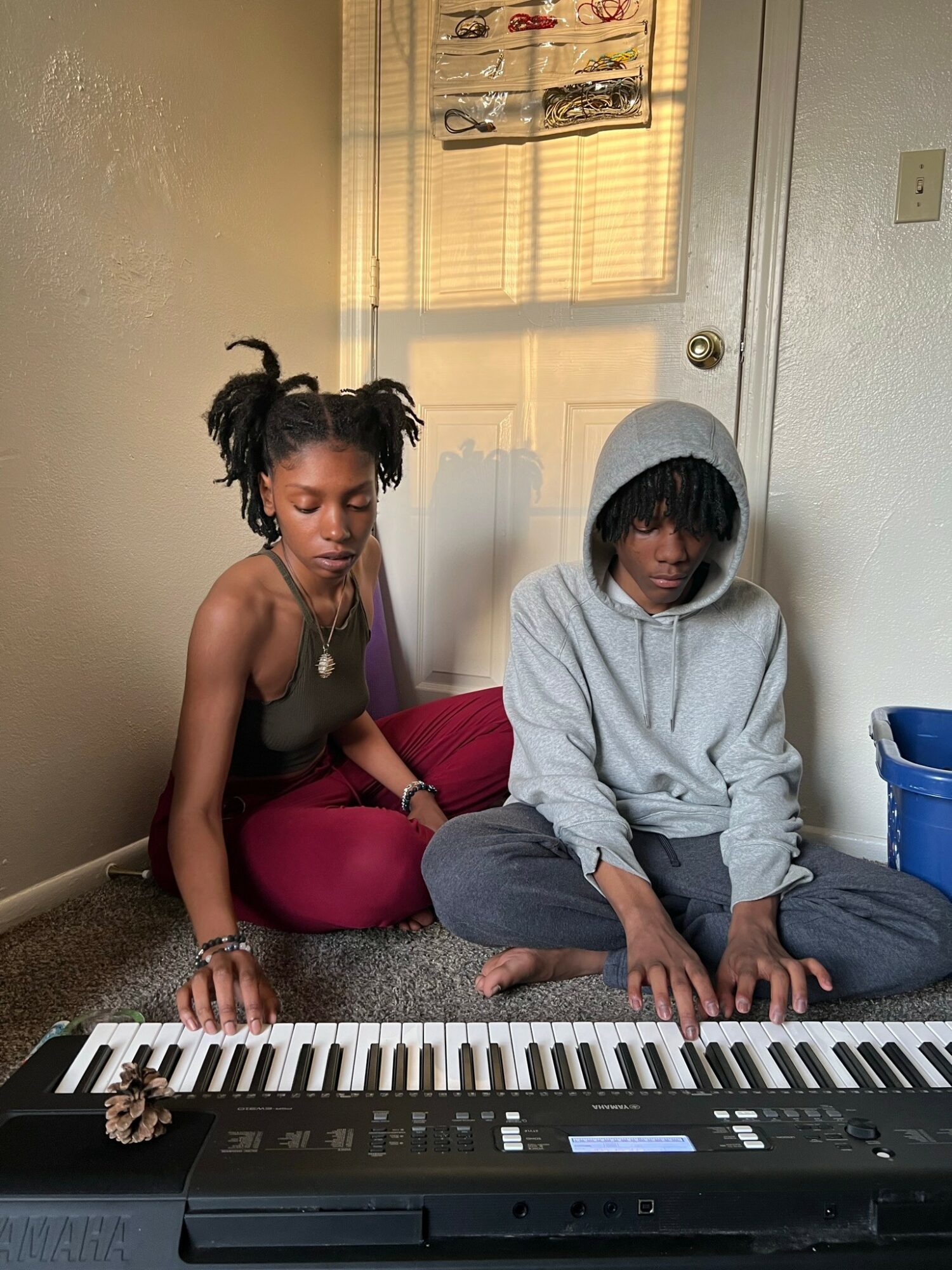 Image Credits
snake goddess: Jarrod Peterson photo on stairs: Jay Welch Jewelry photos 1&2: Rose Marie Photography lying on ground: Micah Thompson Photography
Suggest a Story:
 VoyageKC is built on recommendations from the community; it's how we uncover hidden gems, so if you or someone you know deserves recognition please let us know 
here.