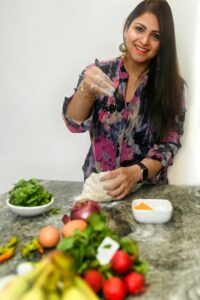 Today we'd like to introduce you to Debjani Moitra Chatterji.
Hi Debjani, it's an honor to have you on the platform. Thanks for taking the time to share your story with us – to start maybe you can share some of your backstories with our readers?
I am the eldest daughter in my family and I grew up assisting my mom in the kitchen. I have had a keen interest in cooking for as long as I can remember. I also have always tried to dabble in writing articles about life and leisure, but I never thought that one day I will be writing my very own story about it! After I got my first job out of college, I moved out of my parents' home.
I knew that I could survive on my own because I knew how to cook (amongst other things). Cooking has always been more than a matter of sustenance to me. Over the years, it has been an innovative way to express joy and experience things I love. After I got married and moved to a new country with my husband, I continued my passion for cooking.
It made me feel connected with my roots and my parents and helped me overcome the culture shock. It took some effort to adjust my taste buds and wrap my head around a new culture of food and lifestyle. I am also a self-taught baker and I want to share my love of baking with everyone. I think I did pretty well as the new kid on the block. So I started writing and sharing all the wonderful new recipes I was learning which started as a spiral-bound folder and soon it gave birth to my food blog – Life Without Alu?
Hi! I am Debjani. I am the creator and author of the food blog – Life Without Alu? I am a recipe creator and a personal chef to my daughter Prisha who is my biggest admirer and critic. I am of Indian origin and come from a middle-class family (from a small city). I believe my background has helped to shape me for what I am today. I learned to be mindful of money and to think long and hard about my future while also never giving up on my dreams. I have always been diligent and have a never-give-up attitude. To me, cooking is a time to bond as a family.
Our kitchen (at my parent's home in India) was very small (the tiniest kitchen you will see) but it was just wonderful to spend every evening in the kitchen learning and talking about nothing and everything. This experience came very handily when later I moved to New Delhi for my job. I worked in the corporate world for several years and knowing how to cook was a lifesaver! It gave me the courage to live independently in an unknown city. Somehow having a full belly of comfort food every day meant so much more than sustenance.
After I moved to the US, I decided to pursue my passion. I immediately fell in love with baking. Money was a little tight at that time because Debarshi (my husband) was still finishing his Ph.D. and we had our savings and a research stipend. I was still going through a period of fresh-off-the-boat culture shock at that time. Debarshi was so familiar to me in some respects and so different in others. He had been in the US for quite some time and was obviously more comfortable with everything including the food that was readily available. The first few times we went to a restaurant I didn't know what to order because everything was so new and different.
And yet, I wanted to try new food, I wanted to adopt. I started watching cooking and baking shows, read lots of recipes, and tried to understand how I can make this new country my home. I taught myself baking and started creating fusion foods with puff or short-crust pastries or rugelach dough with fillings prepared with Indian spices. This gave me a purpose and a sense of direction. As we moved on to the next phase of our life where we were a little comfortable, financially, I used the opportunity to continue with my passion. I started compiling my recipes and turning them into articles.
I wanted to write about not just the recipe but the memory or activity that made it so special. I used to share my articles over emails with my friends and family and store them in folders. Soon there were too many to keep a track of. One day, Debarshi suggested that I start uploading them on a blog. And so I started my journey as a food blogger. Before the Covid era and before we had baby Prisha, we used to travel a lot. It helped me explore so many different types of cuisines and cultures. We were two happy foodies on the lookout for new experiences. The foodie in me always dreamt to eat without getting fat. Unfortunately, that wasn't the reality.
One day while deliberating about starting a diet so that I can still fit in my favorite clothes, I said to Debarshi, "Isn't this the irony of life that everyone loves eating potatoes and carbs but unfortunately, they are the first thing we cut down." It immediately dawned on me that this is what I was going to name my blog – Life Without Alu? I also decided that this wasn't going to be a health blog but a place where people can find everything they crave, be it treats loaded with sugar or just comfort foods prepared by their loved ones.
Blogging about food and sharing my recipes and experiences was so new to me, I had never done anything like this before. Sharing my personal experiences with the world? I was so nervous! I started sharing everything I know and I think that is what makes this blog so special. It is just like me, not just Indian or Bengali but a foodie who wants to eat and cook not only gourmet restaurant-level dishes but also simple, easy recipes. Now, when I look back, the whole journey brings a smile to my face. I started my blog with easy sides, then I moved on to appetizers. As time passed and I learned more and more, I got the confidence to share main course recipes as well. I utilized my love for baking by sharing the baked goods with my friends and family.
This gave me the opportunity to try more and more recipes. Debarshi has been my pillar all these years, I have put him through countless recipe experiments. His encouragement is unwavering. After becoming a mom, I realized that it wasn't always possible for me to cook an elaborate meal and that pushed me towards grilling which I absolutely enjoy. I am a huge barbeque fan (as any KC denizen would be) and I love making homemade ribs, steak and fish. I think every stage of my life has given me an opportunity to learn something new. With time being a bit tight with the baby, I somehow managed to use it to learn new things.
When Prisha started her solid foods, I wanted her to have homemade, freshly prepared foods as much as possible. The idea was to offer her nutrition with flavor so that she can truly enjoy her meals. While trying new recipes, I realized that this is the next step! And so I added a Baby Foods section on my blog. Today, I can proudly say that there are more than 60 baby food recipes (and many more to come) to help clueless first-time mothers like me.
Every recipe on Life Without Alu? Has been vetted numerous times by me. I also like sharing articles on Kitchen and Cooking Tips, Restaurant Reviews, and more. I always make sure to include detailed steps so that it is easier for new cooks and bakers. I am also working on a cookbook and hopefully, I will be out soon, so hold tight for that. I am trying to add some VLogs (Video logs) as well for better demonstration where needed. I am also adding more and more grilling recipes because grilling is just fun.
Starting a blog was exciting but at times I also felt nervous and anxious. I kept on going thinking that this will be my legacy. I kept pursuing my passion and that helped me have that belief and faith in myself. The reception I have received for my blog is amazing! It always fills me with awe that there are so many kind people in this world who read and appreciate hard work. I am truly thankful to all my readers who find time to read my articles and try my recipes. Hopefully, I will be able to meet and exceed their expectations in the future as well.
Alright, so let's dig a little deeper into the story – has it been an easy path overall, and if not, what were the challenges you've had to overcome?
It is our second nature to underestimate ourselves. Sudden big changes in life often make us lose belief in ourselves. I remember right after I moved to the US, I felt so lost. I was so far away from my parents, sister, friends, basically, everyone I knew. Everything was so new here that I was shy to even talk with someone let alone make a friend. It was at this time that I rekindled my love of reading books. I also used to spend hours browsing and reading recipes online. I used to watch cooking and baking shows and then recreate the recipes. This gave me a sense of direction and confidence.
When my blog started to come together, I learned that even the simplest of recipes need patience and practice to turn out perfect. I am a self-taught baker and hence I often experience technical challenges while baking. The disappointment is insurmountable at those times. I am so thankful to my parents and Debarshi for always encouraging me. They are my pillars. After becoming a mom, I think my biggest motivation comes from Prisha. I have tried so many new recipes just to ensure that she is an adventurous eater.
She constantly pushes me to be better at whatever I am doing. That being said, sometimes I do get writer's block, or a recipe just won't turn out perfect. I have this personal goal that I won't share a recipe unless it is up to the mark. So, often it takes more than usual time to share a new article but my followers are patient. They have been increasing steadily over the years and for that I am thankful.
Appreciate you sharing that. What else should we know about what you do?
I love traveling and exploring new cuisines and cultures. I write about the best places to have a great meal and they don't always have to be expensive. In fact, one of the things I always research before traveling anywhere is 'Good Local Food'. I look for small locally-owned restaurants, farmer's market pop-ups, or just local hole-in-the-wall hidden gems. This experience often leads to amazing finds and I make sure to mention it both on my blog and google reviews to help both the owners and foodies like me.
When I am not traveling, I cook and try new recipes. I like writing everything about food, so if the recipe has an herb, I make sure to include some information about that herb. My blog has a lot of extra information in the form of kitchen organization, spices, cooking and baking tips, etc. which I think makes the whole experience of visiting my blog so much special for my readers.
I have always been fascinated by the whole concept of Home Cooking and that is my specialty. I think it brought me closer to Debarshi who used to miss the authentic Indian and Bengali cuisine before our marriage. After becoming a mom, I also feel the need to share everything with Prisha so that she also knows her roots. I love to cook fresh using just a handful of ingredients. I believe everyone should know a couple of simple recipes which are easy and quick to prepare. Believe it or not, the Indian food served at the restaurants is not something we eat on a regular basis.
I think the simple homely recipes prepared by our moms are an untapped world. We take it for granted our whole life and one day when we want to prepare it ourselves we are faced with this problem – what goes in this? How is it cooked? So, when I started my blog I kept this theme in my mind that I was going to bring my readers closer to everyday Indian/ Bengali cuisine. I do have gourmet recipes on my blog as well but I think it's the simple homely recipes that connect me to my followers.
I feel proud to share all my recipes with my readers from all cuisines or cultures. The adaptation of a recipe is what makes it your own so improvisation is the key. The recipe you took from your mom, aunt, grandmother will always remain special. Think of improvisation as an addition, not as a replacement, and relive the precious moments by making something really ours.
Another thing that sets me apart from others is the perfect fusion of two cuisines. My recipes often have Indian spices, fillings, and methods while the crust or base and the preparation method are different. I would use an Indian spiced filling of potatoes or meat to make a cheese sandwich which will be prepared in a Panini maker. While making baby foods, I try aromatic Indian spices like cloves, bay leaf, and nutmeg. If it's a pot pie it will be tandoori chicken pot pie baked in the oven. I try to create something unique according to my Indian palate and my followers love it.
What would you say have been one of the most important lessons you've learned?
I believe that we truly shine where our passion lies. It brings me a great deal of happiness to write and share what I love. I am just not sharing a recipe but a memory associated with it.
By recreating those recipes, I feel like I have taken a step back in time and it fills my heart with love and nostalgia. I hope by sharing those recipes, someone else will also create some happy memories to live forever. There are many hardships and setbacks in life and it is important to have one passion that is absolutely special to you.
As a parent, I don't always get enough time to work on my blog or my upcoming cookbook but whatever amount of time I can invest in it brings a feeling of fulfillment and happiness. This is my own experience that we should all do something on a daily basis that makes us truly happy.
Contact Info: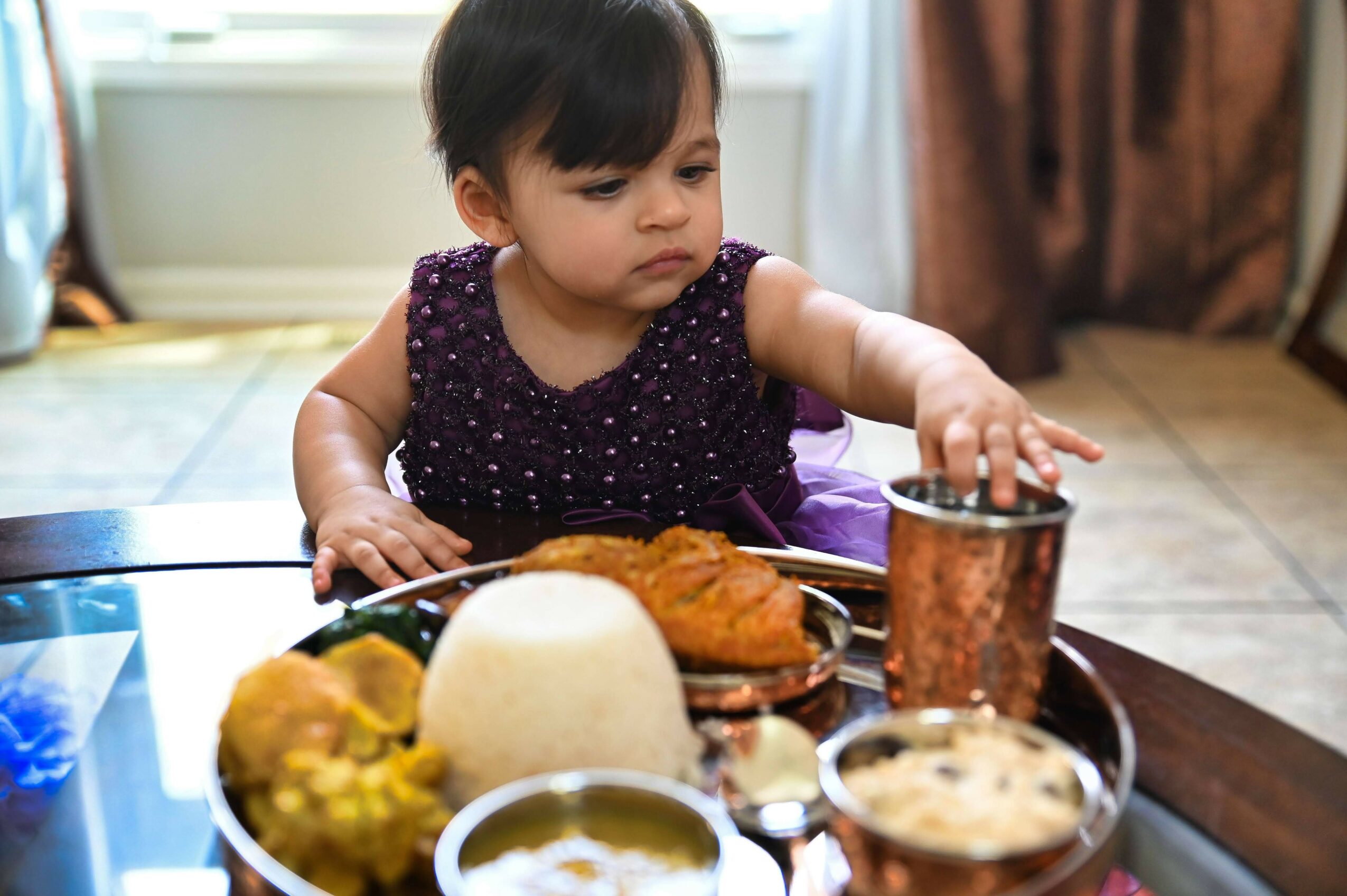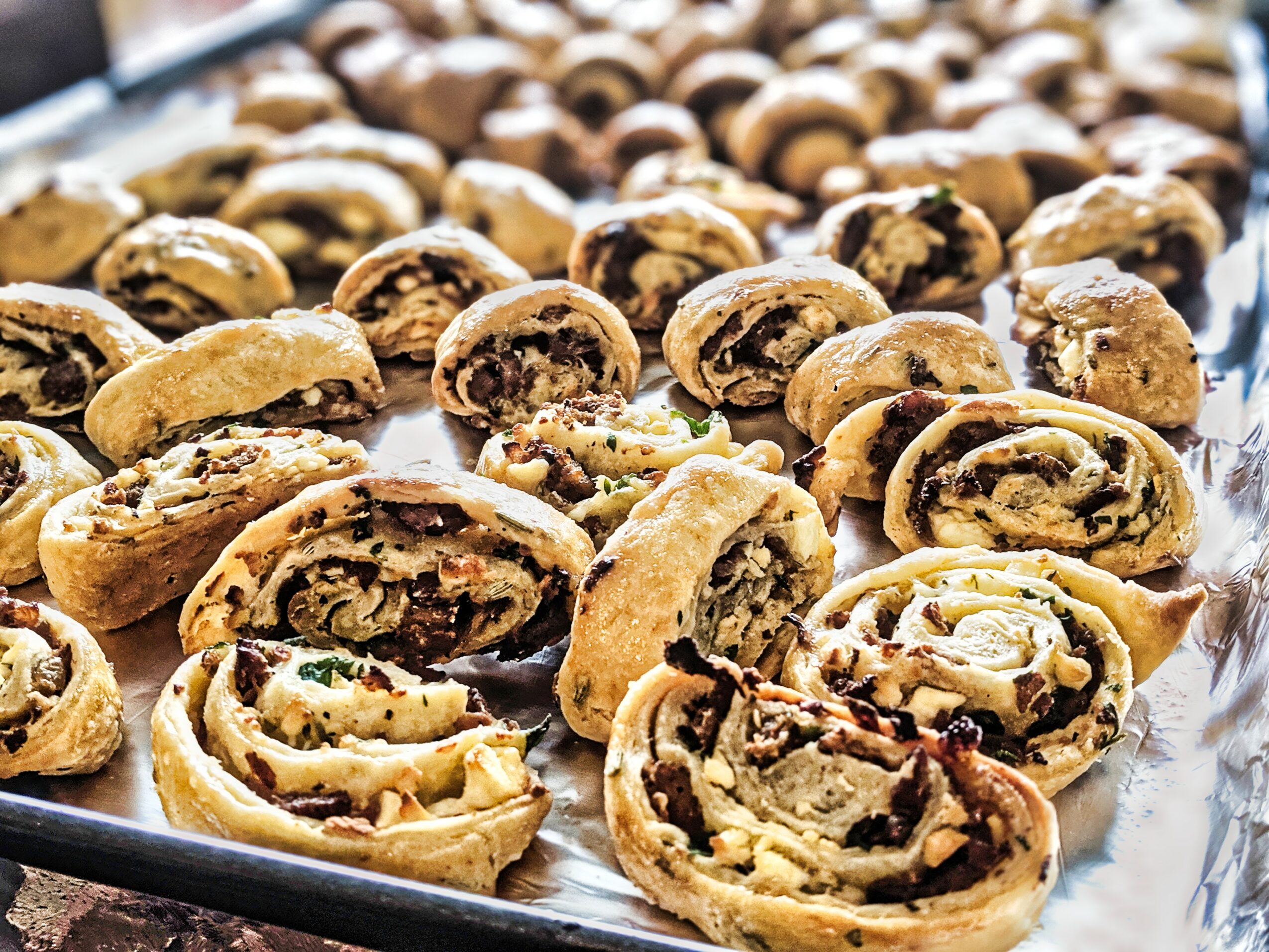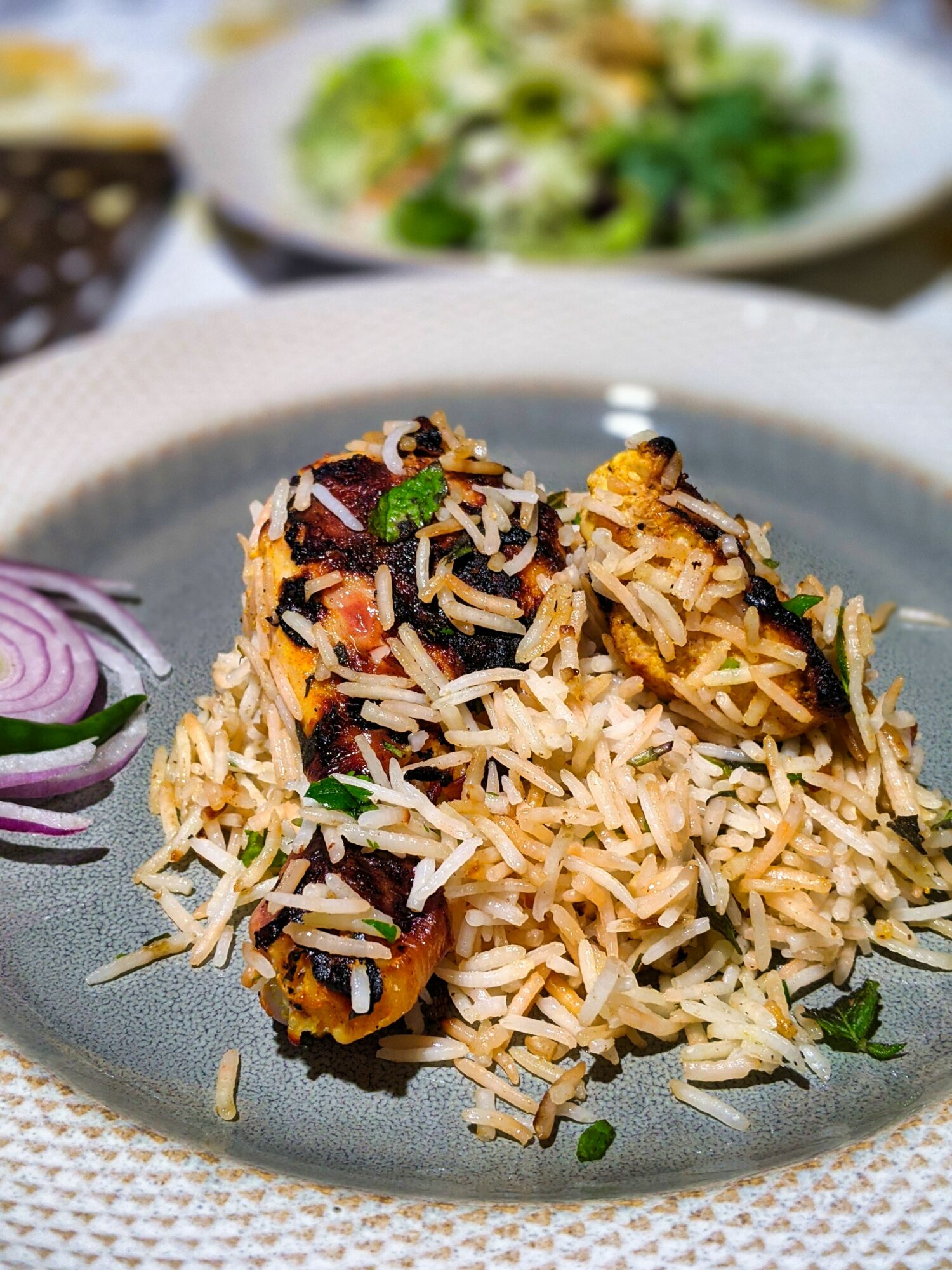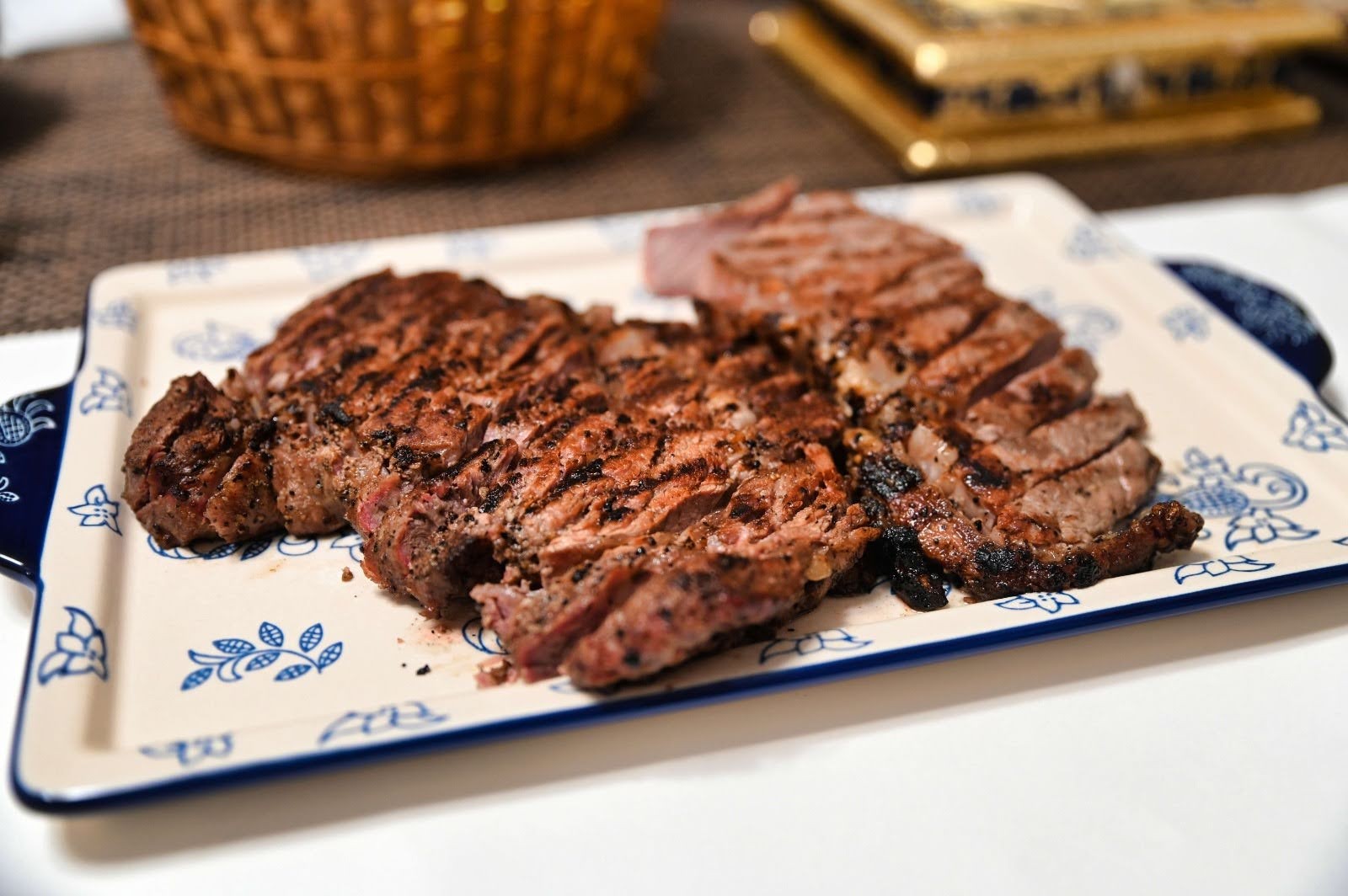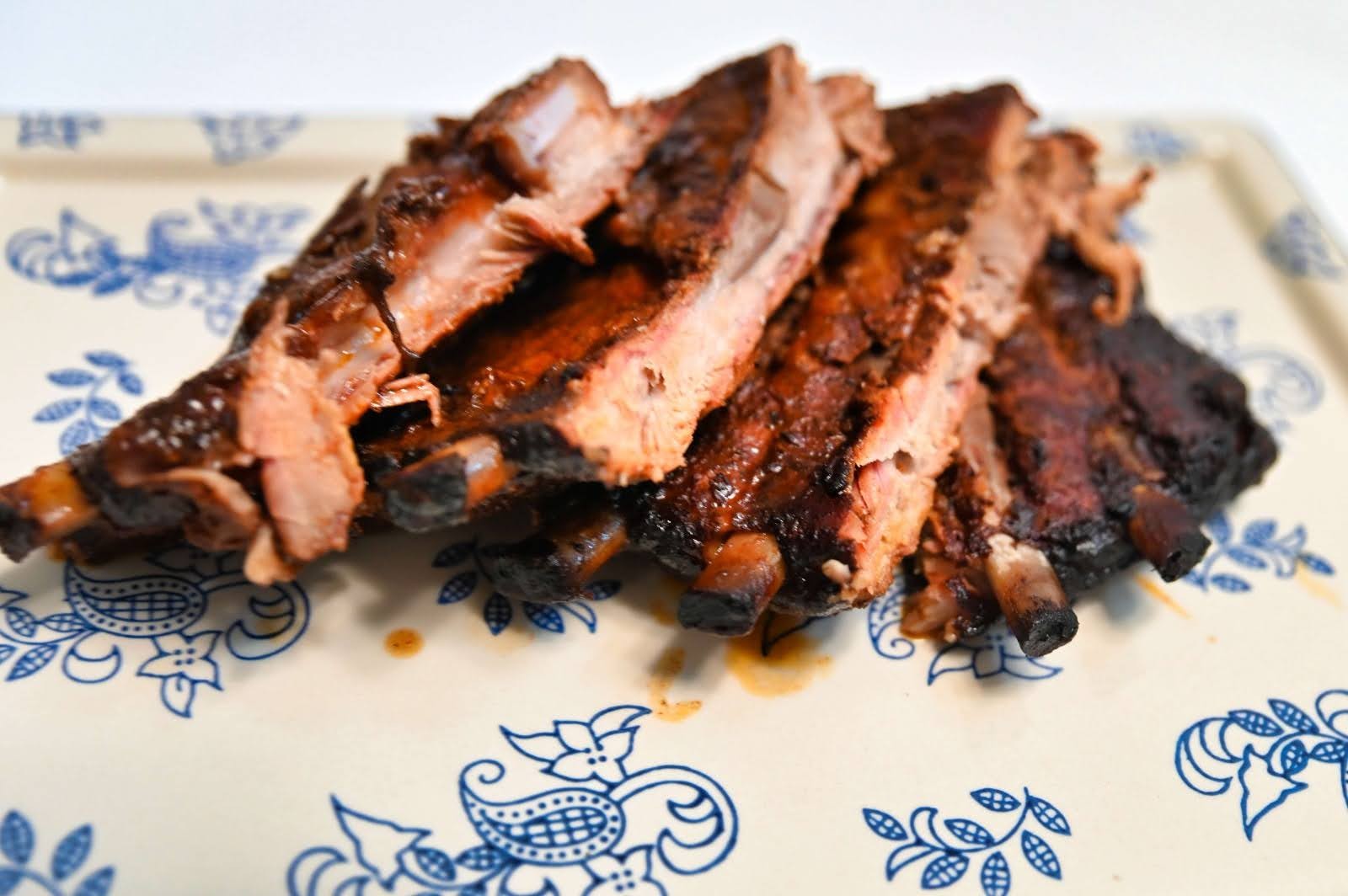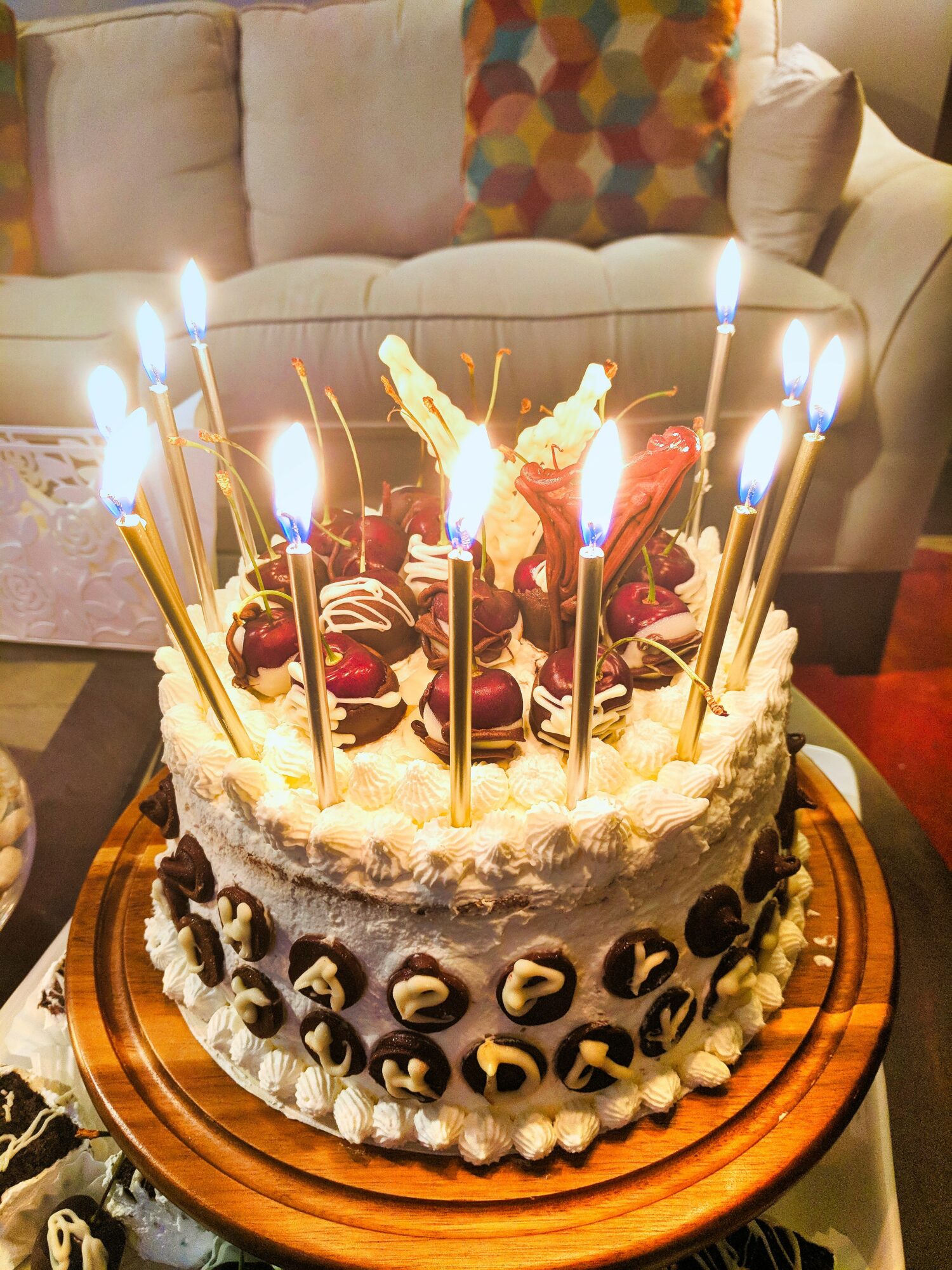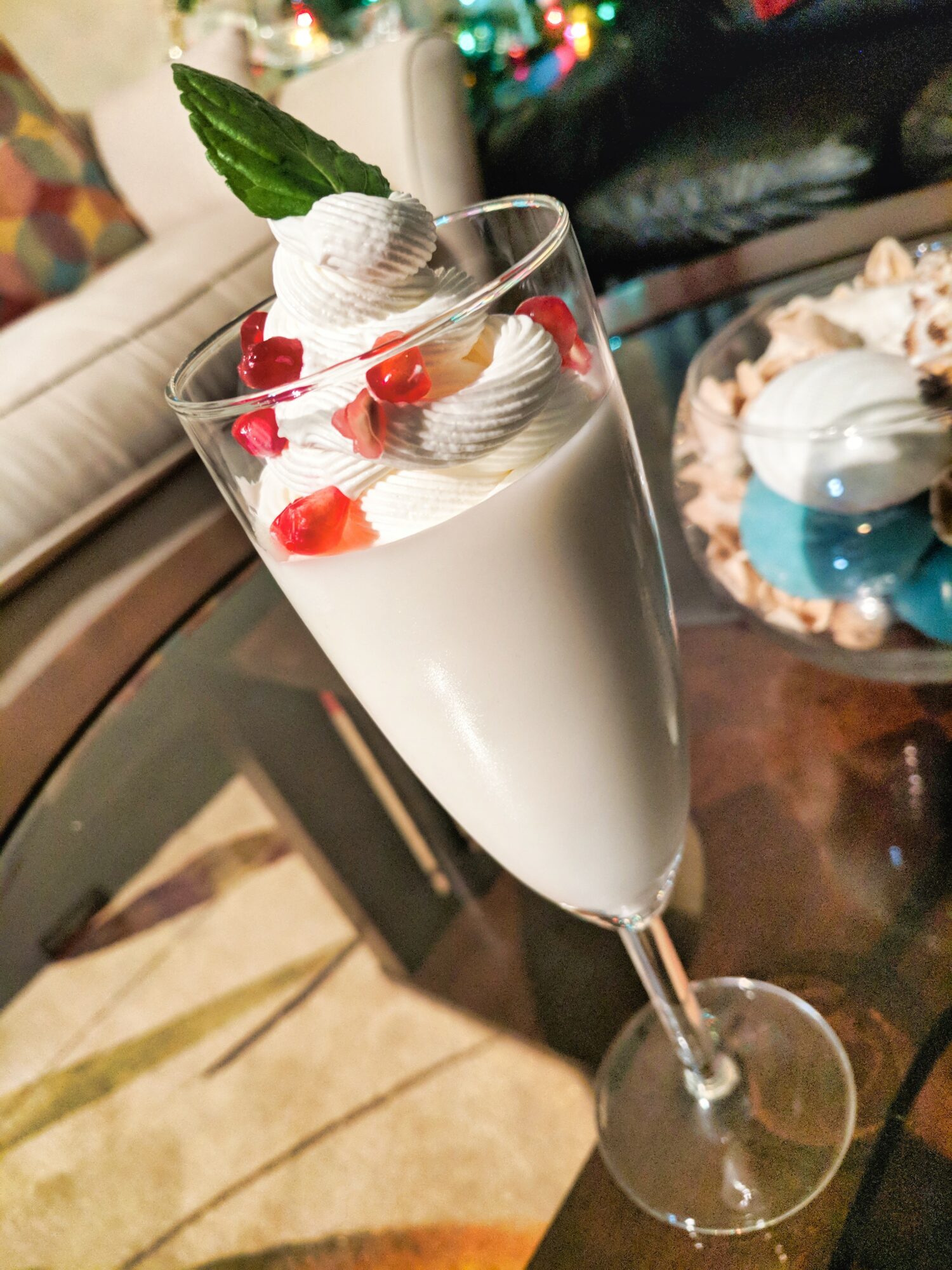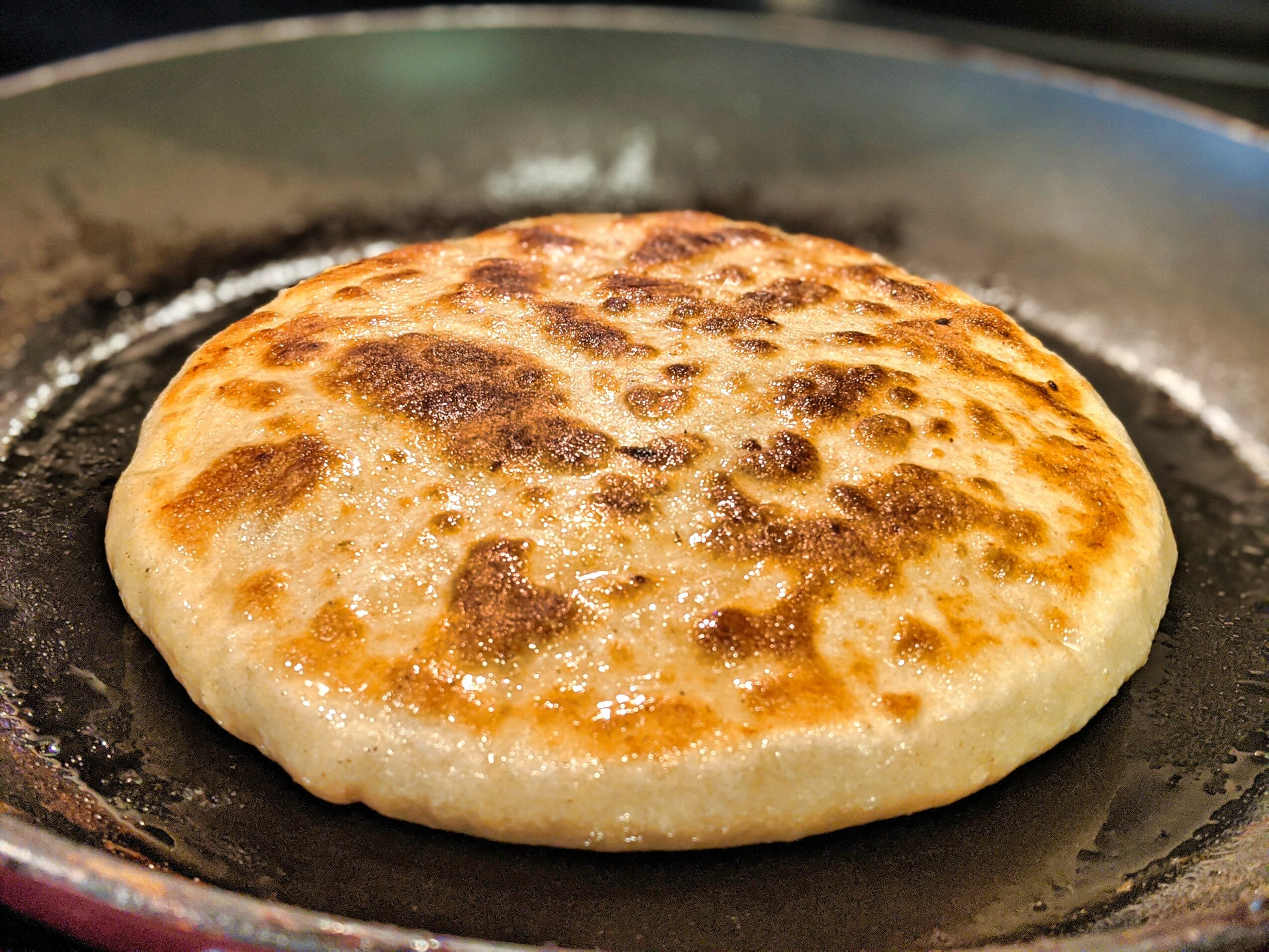 Image Credits
Dr. Debarshi Chatterji
Suggest a Story:
 VoyageKC is built on recommendations from the community; it's how we uncover hidden gems, so if you or someone you know deserves recognition please let us know 
here.