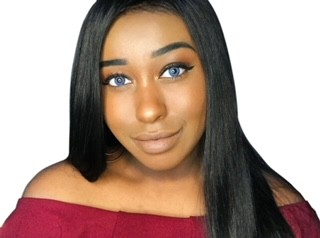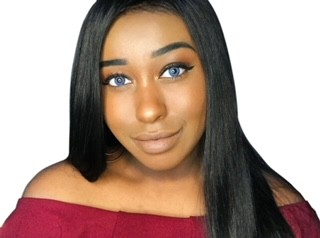 Today we'd like to introduce you to Brie Johnson.
Hi Brie, please kick things off for us with an introduction to yourself and your story.
I grew up in Greenwood, Missouri, and went to several schools in Lee's Summit. All my life I remember- for birthdays, Christmas, rewards, really any gift- I always wanted a camera. It started with a tiny, pink, plastic camera with a pop-up viewfinder that I got when I was about nine years old. It was so tiny it could fit in the palm of your hand! I would take it with me on nature walks, to every slumber party, every small vacation trip my family took, and capture "moments" that were mostly too-close photos of someone's face or blurry pictures of my puppy. But regardless of how awful the pictures were, I loved it. Then I remember getting my first digital camera when I was about 12 or so. It was a red Sony Cyber-Shot (aka a simple point-and-shoot). It was nothing fancy, but at that time, for me, I was on top of the world! I took it to family events and to after-school activities like track meets and football games. And the best part, I could actually see the pictures I took on the back screen! Haha!
Life went on, and I remember in my junior year of high school, I fell behind because it seemed like everyone around me knew what they wanted to do after high school. They knew what they wanted to be, went on college visits, some even had their college picked out and knew what their major and minor would be. I didn't play sports and I really didn't have any extracurricular activities. I tried my hand at fashion design and clothing construction that year and though it was fun, it wasn't something that came naturally to me, I prayed about it and knew that I'd find my place in this life too. Then, as clear as day, I remembered my love for photography growing up. As it was my junior year, I knew that I had one more year of high school left to join a class, program, or extracurricular activity that was centered around photography. And that's exactly what I did! I found out that my high school offered a digital media program at a Vocational school called Summit Technology, so I immediately applied and was accepted for my senior year!
My senior year was so much more fun and exciting simply because I took that class. I learned, of course the ins and outs of digital photography, audio interfacing, how to edit audio and video like a pro. It was simply amazing, and even better, it all came naturally to me. We worked with Canon T3i, mac books, artificial lighting, green screens, zooms, recording studios, and so much more. I was surrounded by kids my age who wanted to learn and be submersed in the exact same things I loved. and a teacher who knew his stuff when it came to anything regarding digital media. That whole year in this program was what I'd say got me on track with my main focus for my career goal: photography. It didn't matter who, where, or what I was photographing. I just knew I wanted it to be me and my camera, forever.
I went to college at Longview immediately after high school to knock out my Associate's Degree. Then I found out I could use that degree to become a substitute teacher, so that's what I did for another two years since I could make my own schedule and work when I wanted. Two years prior to that is when I decided to grow my online presence as a blogger/photographer. I created @briemicphotos as a place to house all my favorite shots from photoshoots that I had done. In doing this, I created connections with SO many people young and old in the KC area that had a passion for photography. We were so close that we would go out on photoshoots together called "meetups" where there'd be 30+ photographers and 50+ models that we could execute ideas and create with. Then after, most of us would go out for a "family dinner" where we would pick a place downtown or in the Crossroads to eat and hangout, and play arcade games or pool. It was seriously some of the best times of my life! Once again, I was surrounded by people that were so in love with photography and creating digital content- the same things I loved.
I am now into my 3rd year out of college, and for the last two years I had transitioned from photographing people to photographing products and food- really anything inanimate! I got into this when I found a love for my hobby which was beauty and makeup. My social platforms (@briemic on Instagram & BlueEyedBrownie on Youtube) took a turn to follow this new direction. I saw there was a need for things like beauty and product reviews of really anything, so that's what I did. I just started where I was with what I had and grew from there (and am still growing). I noticed especially that even though there are some, there are much fewer African American female bloggers as there are white American female bloggers. "60% of bloggers are white, 11% are African American, 19% are English-speaking Hispanic and 10% identify as some other race" according to www.pewresearch.org. So even though at the time I started it would have been considered a "saturated niche", there was still the need for black girls and women to have someone they can look to for beauty product recommendations and more- that can also relate to their wins and struggles. Though everyone is welcome on my social media pages, there is a small part of me that does it to prove to other black girls, young and old, that we can do it too!
What I'm currently working on is securing more brand deals and creating my own skincare course for women with oily skin. So far I've worked with beauty brands like L.A. Colors, Herbal Dynamics Beauty, Bliss, Neutrogena, Kiehls, Yeouth, and so many more! I have so much fun providing these companies with photo content and reviews of their products. The skincare course officially launched early this August, and it's jam packed with EVERYTHING you need to know when it comes to managing your oily skin. I went through so many trials and errors through the years that left me feeling hopeless with my skin. But I persevered and figured out what works and what doesn't- even why certain things happen to our skin from say, hormones or not enough sleep. So many people don't know that if they simply washed their pillowcases once a week, their acne would go away. I include so many tips and tricks in my course andI'm so excited for more people to sign up and learn to take good care of their skin. My course, "Enhancing My Beauty with Brie" on my website www.briemic.com will help women with oily skin achieve just that!
Would you say it's been a smooth road, and if not what are some of the biggest challenges you've faced along the way?
For me, struggles have been few and far between which is such a blessing. As far as my blog business goes, the struggle was not knowing what to provide my audience with and how to provide it. I knew I wanted to make money blogging while also informing others and helping them grow into their best, most confident self. It was hard putting so much time and effort into my website and my social media platforms, all while working part-time/full-time as a sub teacher, taking care of house chores, and making time for friends and family.
Especially when there wasn't any money being made from my blog. But I decided to push through and create as much content for my blog's main website as I could, even if it was only two posts a month. I do know that Jesus, positive affirmations, and a positive mindset got me to where I am today! Without those three things (and an incredibly supportive family), I would still be wondering what I'm supposed to do with my blog and how to achieve the many goals I had set for my business.
As you know, we're big fans of you and your work. For our readers who might not be as familiar what can you tell them about what you do?
I am a beauty, empowerment, and skincare blogger. My goal with my blog is to teach others how to manifest their own inner and outer beauty. I am to show others how much fun it is to play around with beauty items and how easy it can be to find confidence in your own skin too. I also am a photographer, with my main focus (now) being product photography. I have done some photo work (unrelated to beauty) for brands like Pabst Blue Ribbon, Oscar Mayer, Live Conscious, and a few more that I forget right now, haha! I'm currently most proud of my skincare course that launched August 5th, 2021. It teaches individuals with oily skin how to manage and properly hydrate their skin through 15 chapters- each chapter with 2-3 lessons. It has all the information I wish I knew when I first started my skincare journey and much more!
I believe what sets me apart most from other beauty content bloggers is that I incorporate the empowerment aspect to beauty as well because, for me, they go hand-in-hand. It is important for me to teach that if you can manifest anything you desire into your life, you can also bring beauty and confidence into your life as well.
Have you learned any interesting or important lessons due to the Covid-19 Crisis?
I have learned how important having an online business is! Though my blog business is fully online already and had been before Covid began, I saw so many local businesses struggle to reach their customers. For example, the place my fiance was working for at the time only did business through word of mouth- no Facebook page, no website, no Google ads or anything, and it really put a strain on that business to where my fiance only had enough work to clock in maybe two days a week.
The future of business is technology, and that technology is social (which includes having an online presence so people can still find you and source you for what they need, and so you can still make money! Haha).
Pricing:
Skincare Course – $129 ($88 through the month of August)
Blog Post (on your company or it's products) – $300
Product Photography – $can negotiate
Portrait Photography – $150/hour
Contact Info: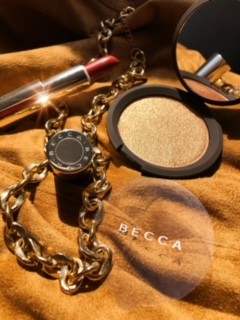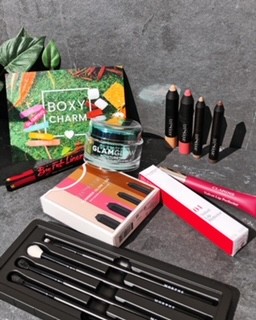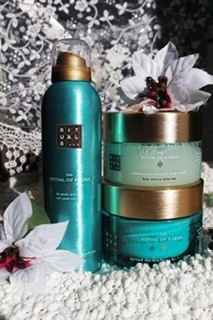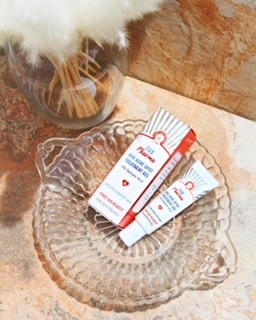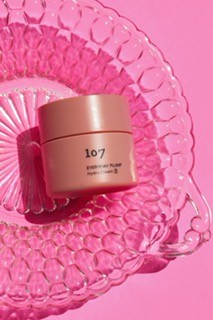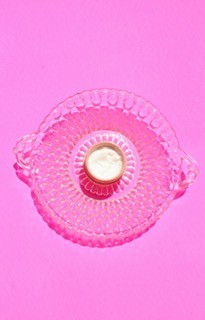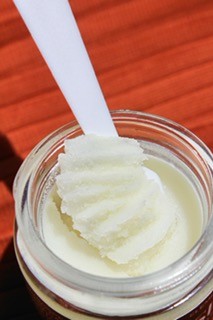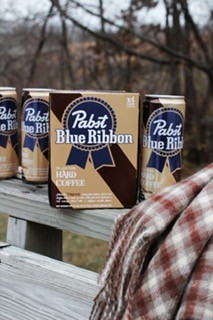 Suggest a Story:
 VoyageKC is built on recommendations from the community; it's how we uncover hidden gems, so if you or someone you know deserves recognition please let us know 
here.