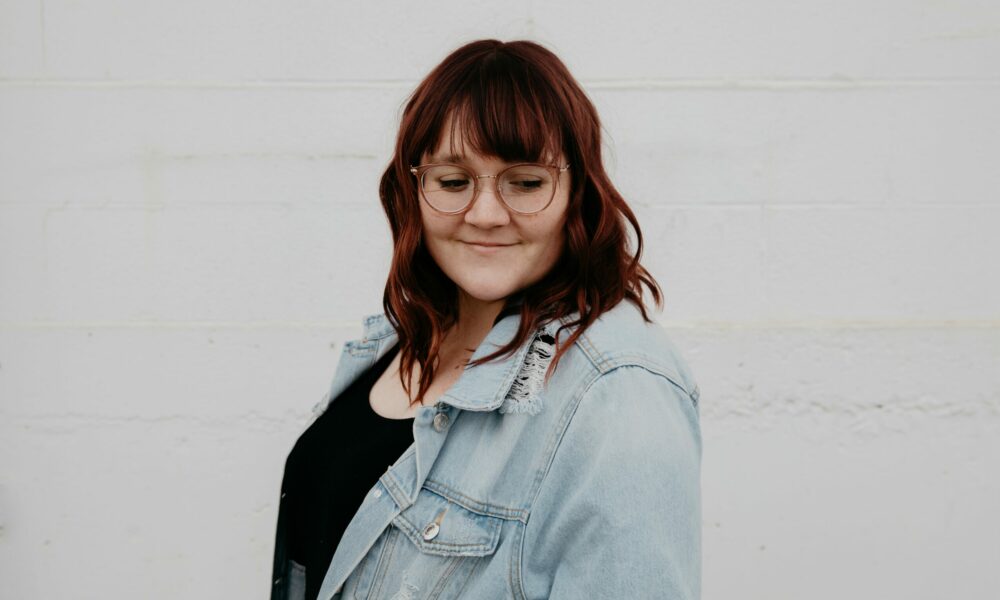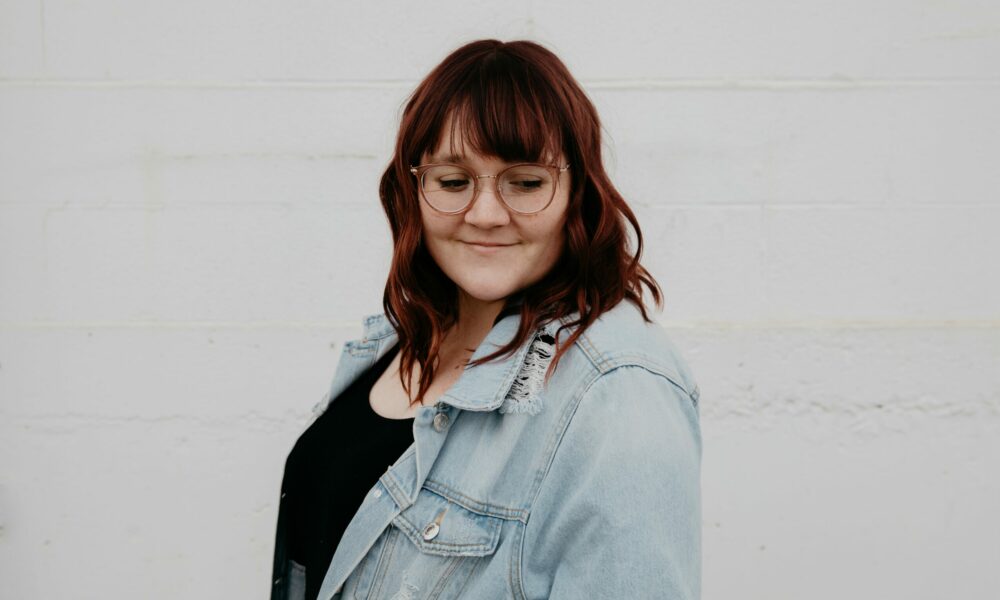 Today we'd like to introduce you to Kathleen Murray.
Hi Kathleen, so excited to have you with us today. What can you tell us about your story?
I think if you had asked me in 2019 if I'd be my own boss, I would have said no. The idea of being a freelancer seemed cool but like a far-away dream. I remember telling my therapist at the time, "maybe in 5-10 years, I'll be able to do that". But things changed pretty quickly in 2020.
I've been working in design since my junior year of college when I started at the school newspaper as a layout designer. And in the last seven years, I've held a few different jobs in design, landing in advertising for about four years. I wasn't super happy where I was, but I was at a loss for what to do next. I was exhausted and burnt out by the workaholic culture and office politics. I had this crazy dream of having a job that I loved and was fulfilled by, but I couldn't envision what that looked like.
My business started kind of by accident. I was making less money at my job because of the pandemic, and while I was grateful to have a job at all, it wasn't cutting it for me. So when a woman reached out about doing some freelance work for her agency, I said yes. This client turned out to be life-changing. Not only was this woman-run agency giving me opportunities to stretch my skills, but they also paid me what I felt I was worth, and this client became a friend. She's trusted me with some great projects, and I felt heard and trusted for my expertise. She's also served as a model for how to do business differently. I suddenly saw that this whole 9-5 office workaholic lifestyle wasn't the only one there was. There were other paths, and I started to envision one for myself.
So from there, I thought maybe this was something I could do full-time. There was still a long way to go from that moment in September 2020 when the thought first crept into my head. Luckily, we were all still stuck at home. So I threw myself into freelance business classes, started looking for new client opportunities, and researched the careers of the people I admired. I participated in a creativity program with a group of women that really set me up to define my style as an artist as well as think about my creative business more intentionally. What kind of creative life did I want to live? How could I start this business with the intention of not just making money and surviving but create a lifestyle that would make me happier?
I ultimately found a business coach who understood what I wanted to achieve, and he has helped me stay accountable over the following six months. I learned how to set business goals and how to follow through on them. I learned how to change my mindset to be one of a business owner and how to find and book clients. And in May of 2021, I finally took the leap and quit my full-time job at an ad agency to work for myself.
My business is definitely a journey, not a race. I have dream clients and dream projects to work towards. I have revenue goals that I'm going to have to do a lot of work to hit. I'm getting to set my own priorities and experiment with the real meaning of work/life balance and how that works for my businesses (starting with not working most Fridays—a three-day weekend every week is a game-changer for my mental health.)
But for now, I'm thrilled to be making a living on my own, something which seemed so impossible only a year ago. It's resulted in a huge boost in confidence in my skills and my experience. I can see first-hand the enormous value I'm bringing to my clients and how I'm helping them bring their own vision for their businesses to life. I get direct feedback and have already grown so much both as a creative and a business owner.
As it turns out, the workplace just wasn't where I thrive. It might be perfect for other people, but not for me. I like to be in full control over my life and my career path, and that's what I've found in working for myself. All of my achievements are mine to own. I determine my own processes and ways of doing business that align with my values. I even like that my mistakes, which happen because no job is perfect, are mine to own and solve.
I still have the big goals and big dreams, and now I have a clear path of what I need to do to get there. But I've already accomplished one — having a job that I actually love.
We all face challenges, but looking back would you describe it as a relatively smooth road?
Starting a business during a global pandemic was an interesting challenge. The was a lot of uncertainty, fear. I was stressed and scared for what the future would hold and if there would be enough work for me. But while doing all of this planning and work was a challenge during such a stressful time, I think it also helped in some ways.
Life was already so uncertain that I became less scared of the instability of freelance work. I was able to save the money I had coming in because I didn't have travel or other plans to spend it on. I was working from home and had a lot more time on my hands to take classes and research and make plans.
Another obstacle was the whole business side of things. I went to art school—I never took a business class and I never even do my own taxes. Numbers are not my strong suit. Thankfully the internet has a wealth of resources for learning the business side of things. And the creative community of illustrators and designers is an incredibly supportive and community-oriented one. So I was able to learn a lot by just asking people I'd met through conferences or Instagram or through my network of creatives in KC. I also got a business coach—a fun, creative business specialist who helped me learn about marketing, revenue, pricing, etc.
Even though I've been doing this whole process on my own, I've never really felt it. Finding a community of supportive colleagues and friends has just made the whole thing a lot less scary. I really learned how to lean on the people in my life in a way that I haven't before. And it's brought me closer to friends and I've made a lot of new ones. The idea of "networking" becomes a lot less terrifying when you just approach it as making new and interesting friends, who you can also ask for support and offer support to in the future.
As you know, we're big fans of you and your work. For our readers who might not be as familiar what can you tell them about what you do?
I consider myself a multidisciplinary commercial artist. I specialize in digital illustration & lettering for advertising and editorial. But I also do graphic design & art direction for advertising, photo retouching, and murals. I especially love food illustration. I recently completed a personal project called 36 Days of Type, where I created the whole alphabet and letters 0-9 out of pasta. I also did an accompanying illustration for each, and it was a blast to really sit down every day and make something just for me. My illustration style is organic and colorful, I rarely use straight lines or realistic color palettes. I like to breathe life and movement into my illustrations, to try and capture the emotion and magic that we as people experience around food.
I'm incredibly proud of the work I've done with KC Care Clinic this last year. It's a joy to do great creative work, but it's even better when you're doing work for a cause you care about. I've gotten to work with some really talented creatives and do some really fun projects with them. Some of it was for their 50th Anniversary celebration, which is rolling out now. I work with clients all around the country (and the world!) but it's nice to see my work doing well here at home sometimes.
I think at the core of what I do is a passion for helping others bring their ideas to life. I find so much joy at the moment that one of my clients sees their vision become a reality, and I like making that happen for them. Of course, I love making art for myself, but there's a special kind of pride in knowing that your client is happy. When they're excited, I'm excited. I am currently available for freelance illustration & design work and also booking custom digital commissions and murals.
Is there anything else you'd like to share with our readers?
Discovering and building a creative community in Kansas City has become much more important to me since I started my business. I've met and reconnected with so many amazing people in the past few months, and I am looking forward to getting more involved. But I encourage anyone, especially anyone in a similar place as me, to reach out! I'd love to chat over a cup of coffee.
Contact Info: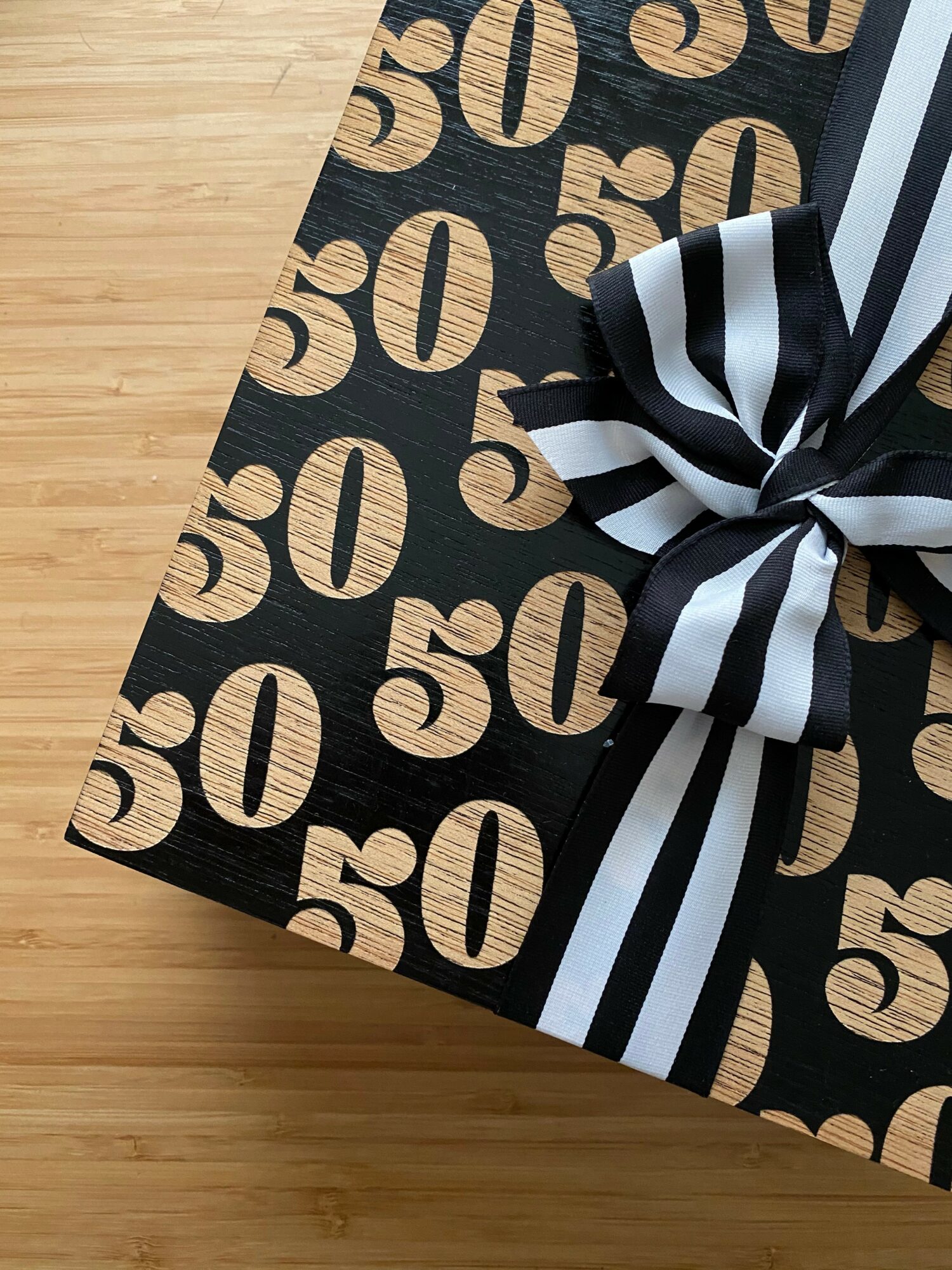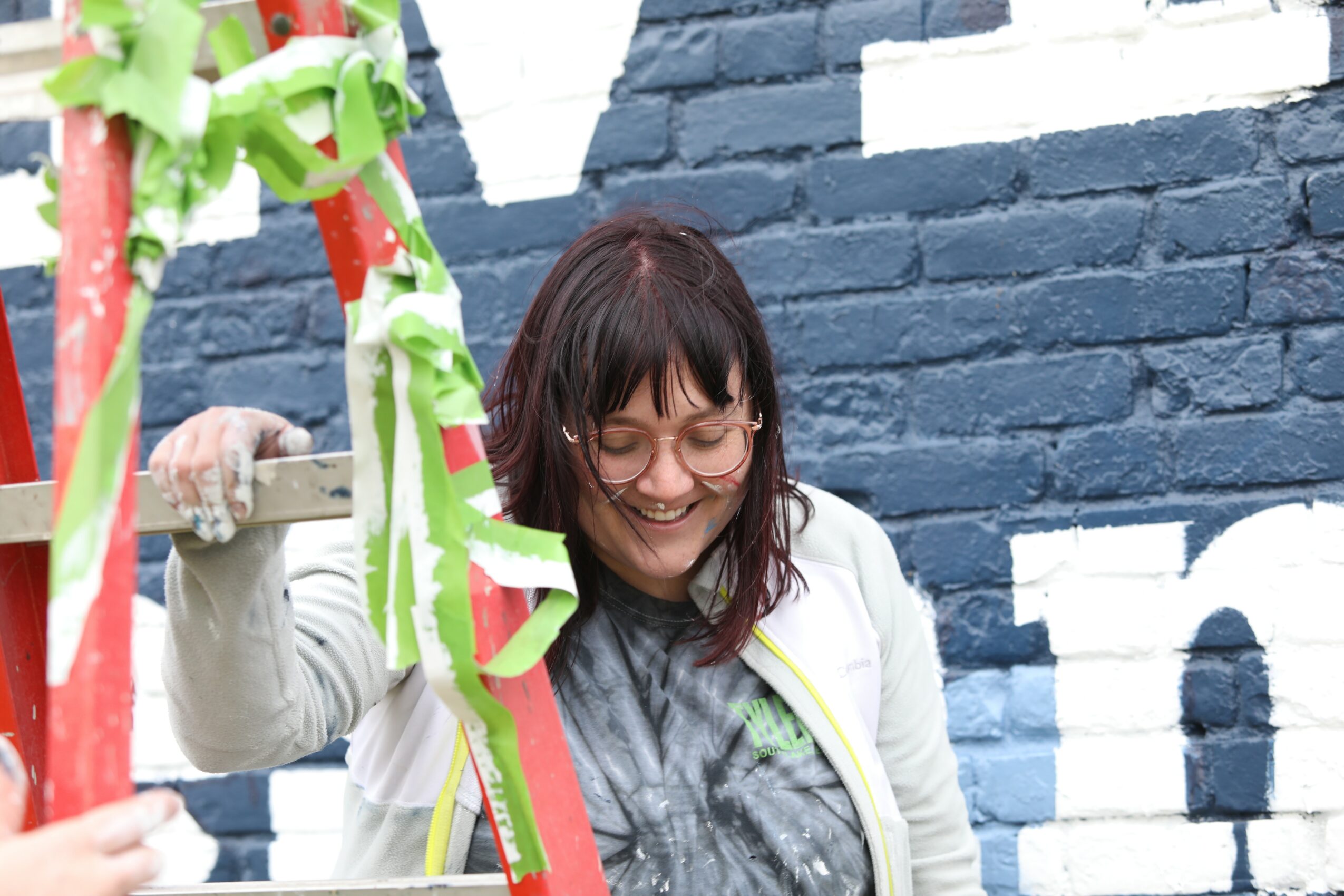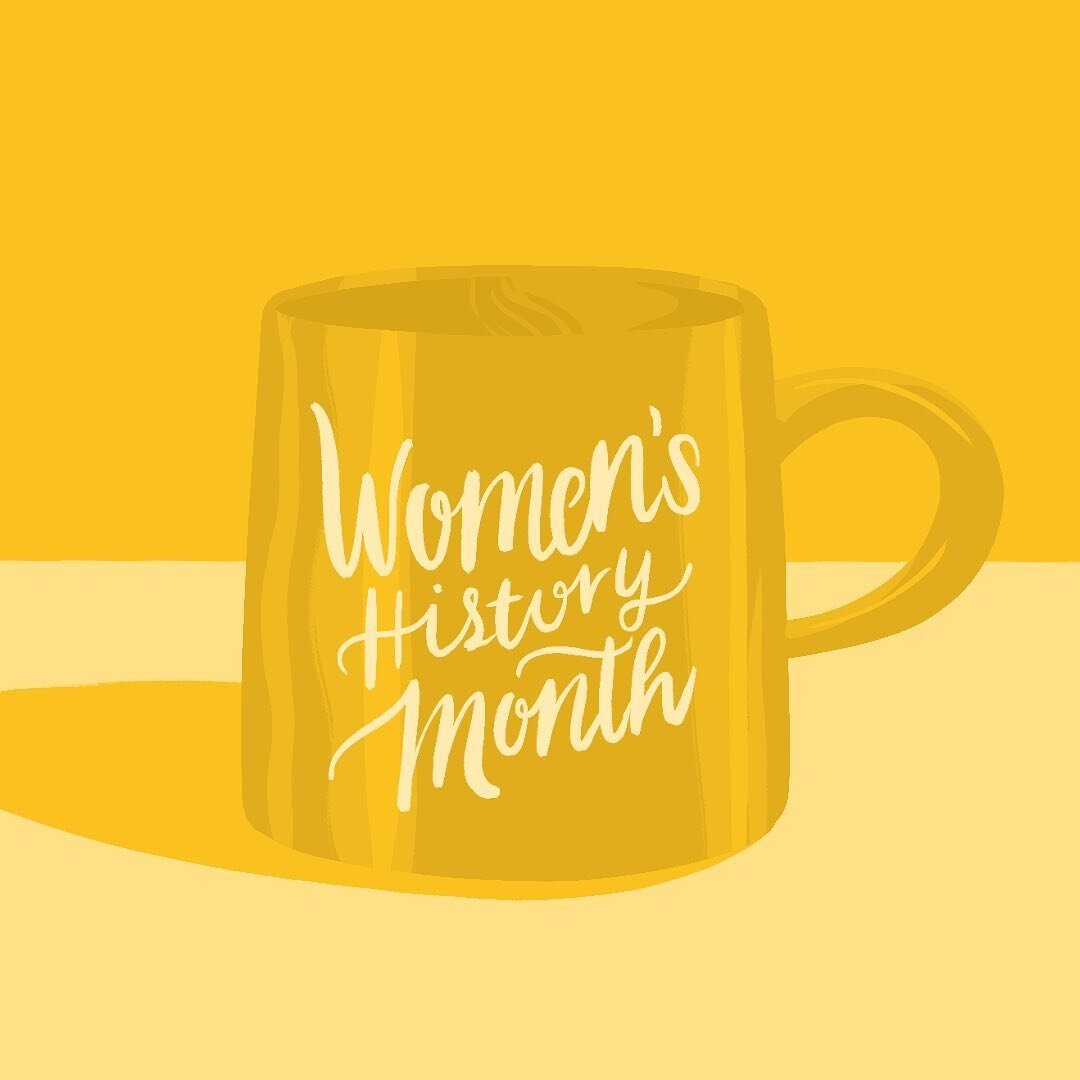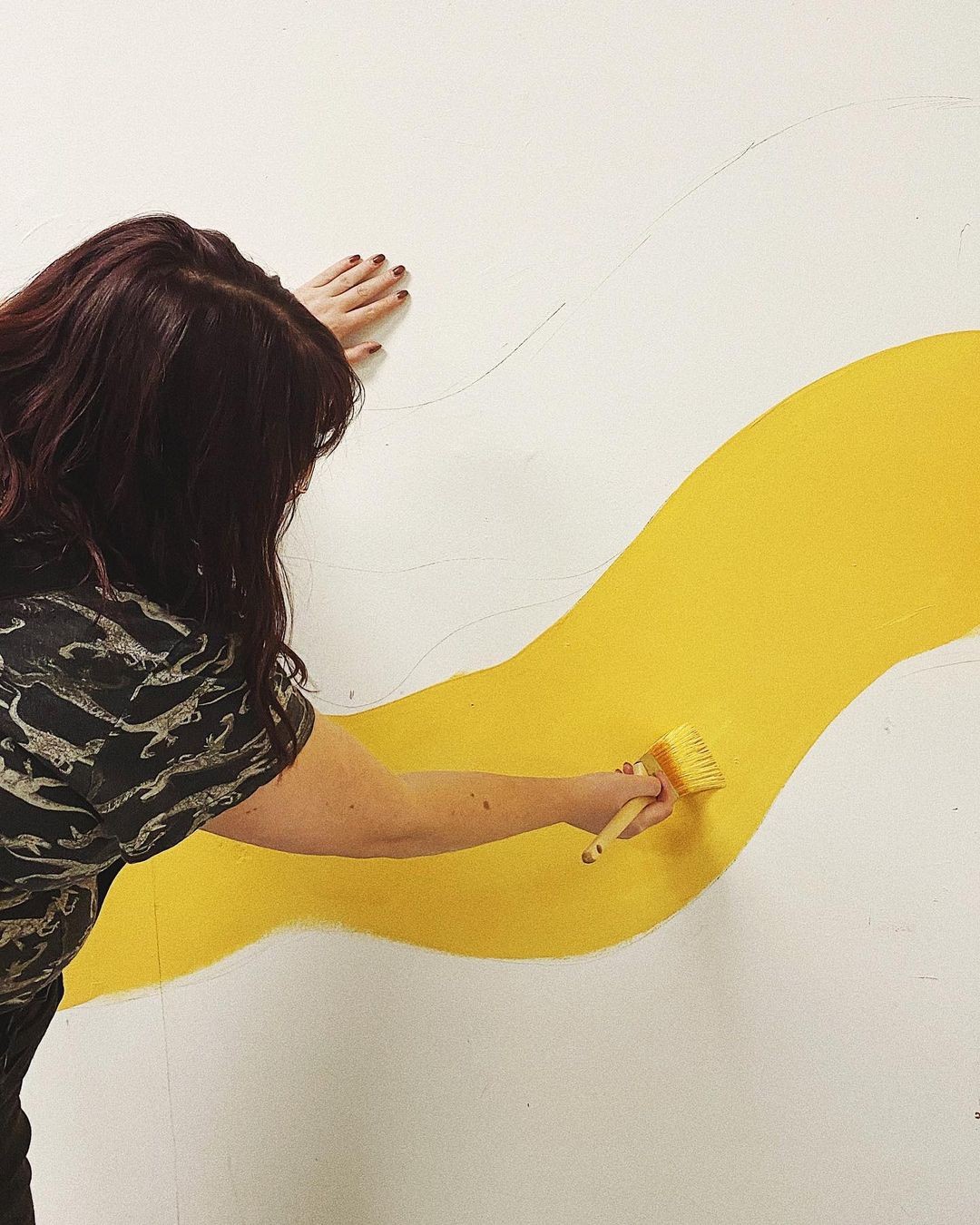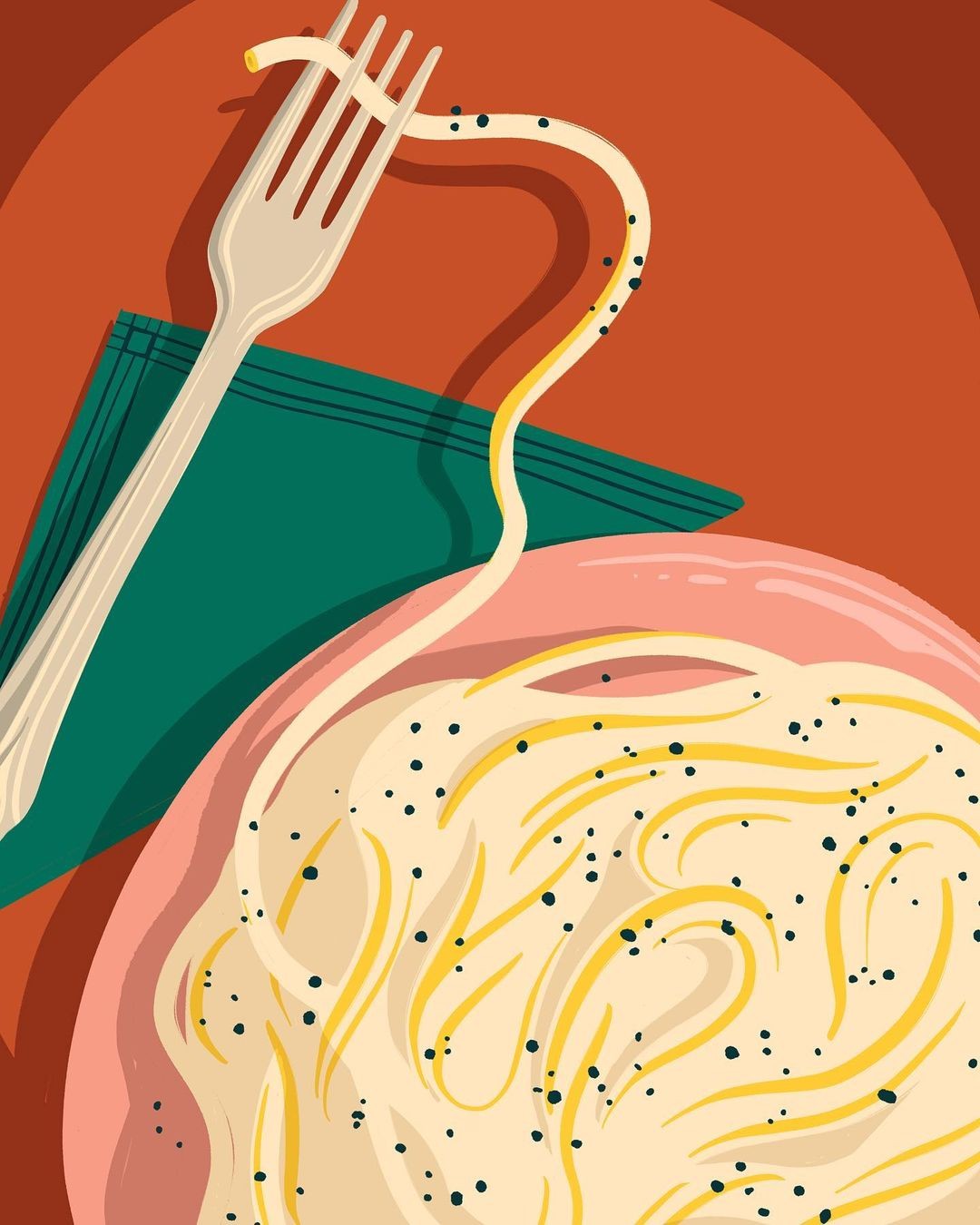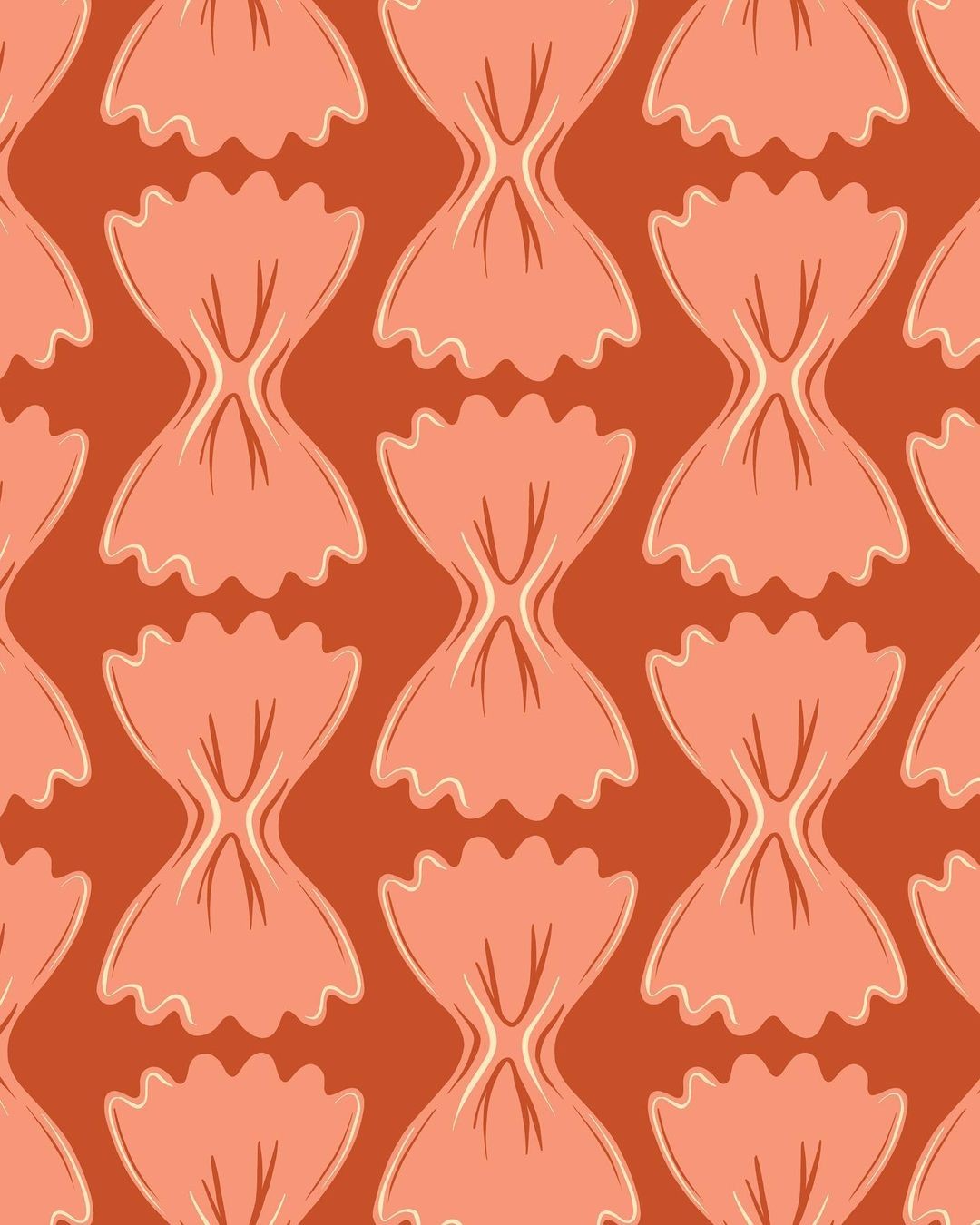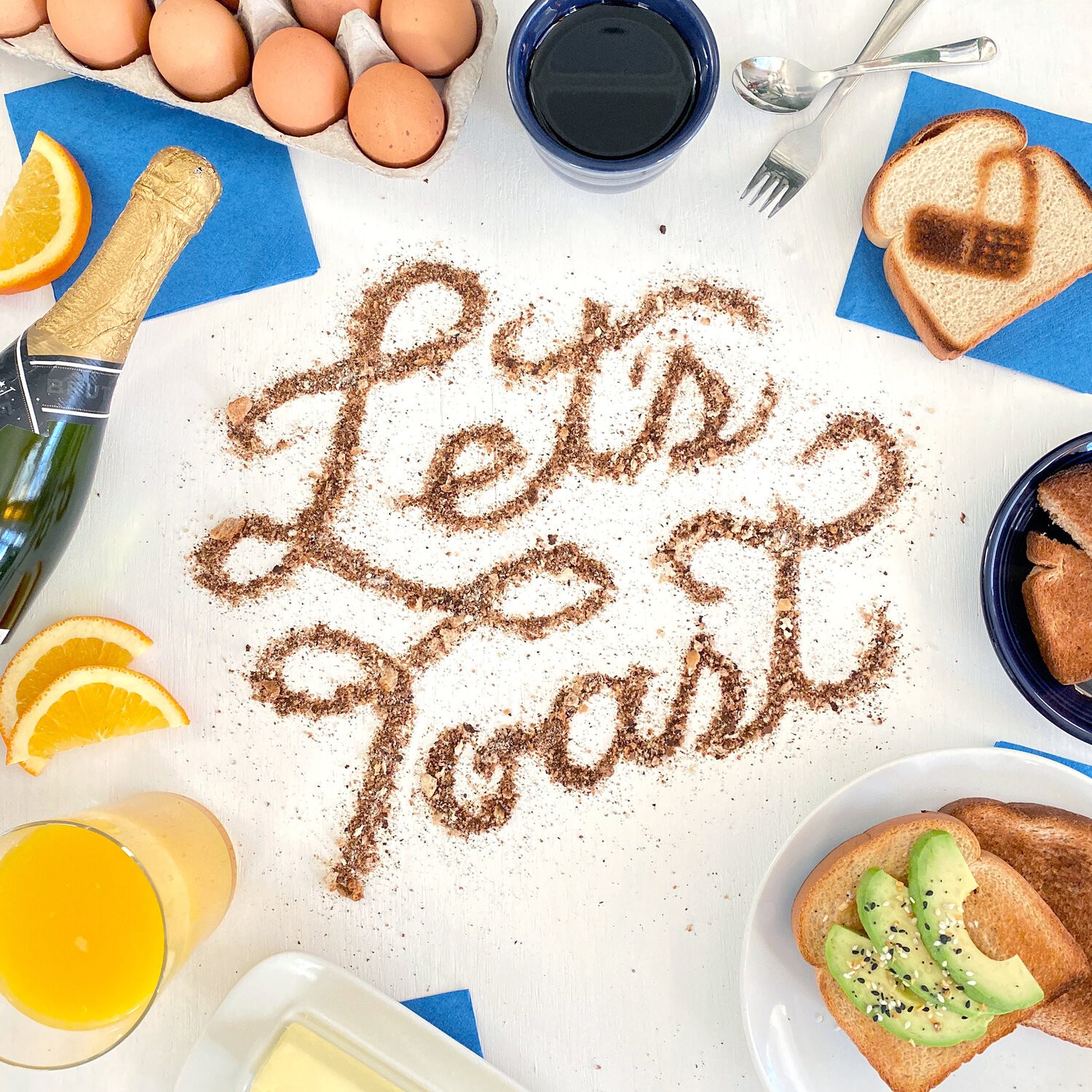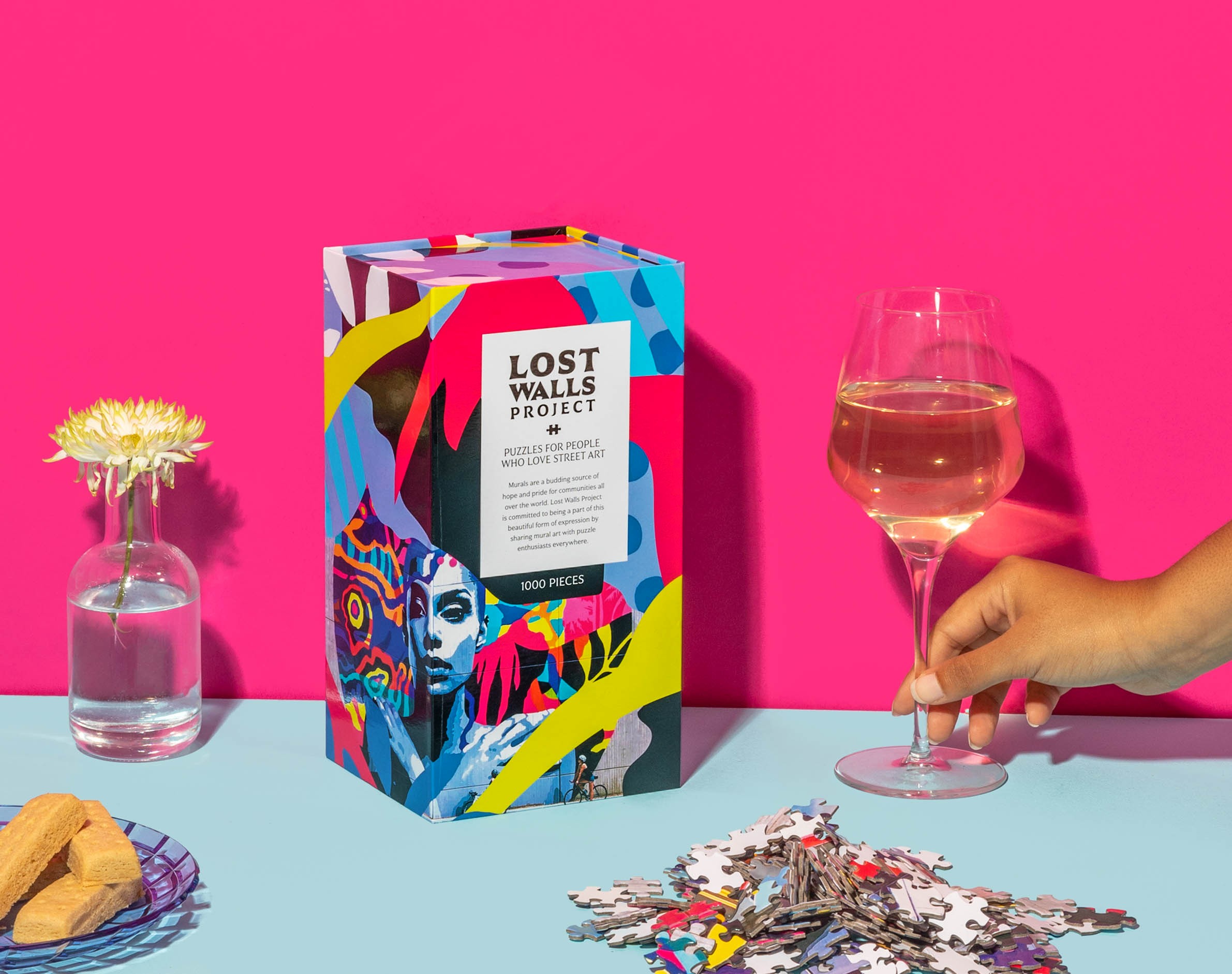 Image Credits
Image of me on ladder – Chandler Johnson Image of Puzzle box – Provided by Lost Walls Project.
Suggest a Story:
 VoyageKC is built on recommendations from the community; it's how we uncover hidden gems, so if you or someone you know deserves recognition please let us know 
here.