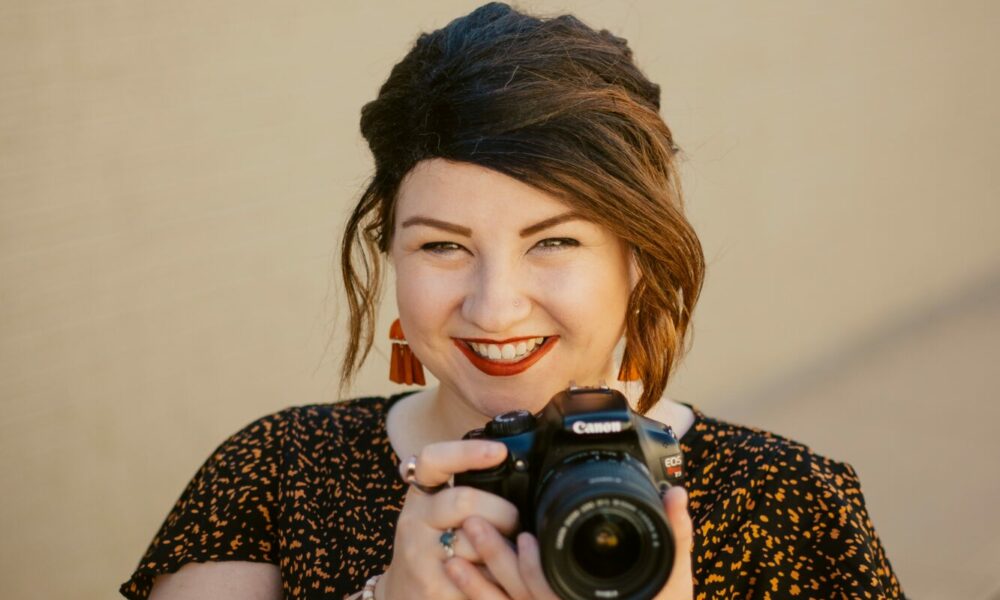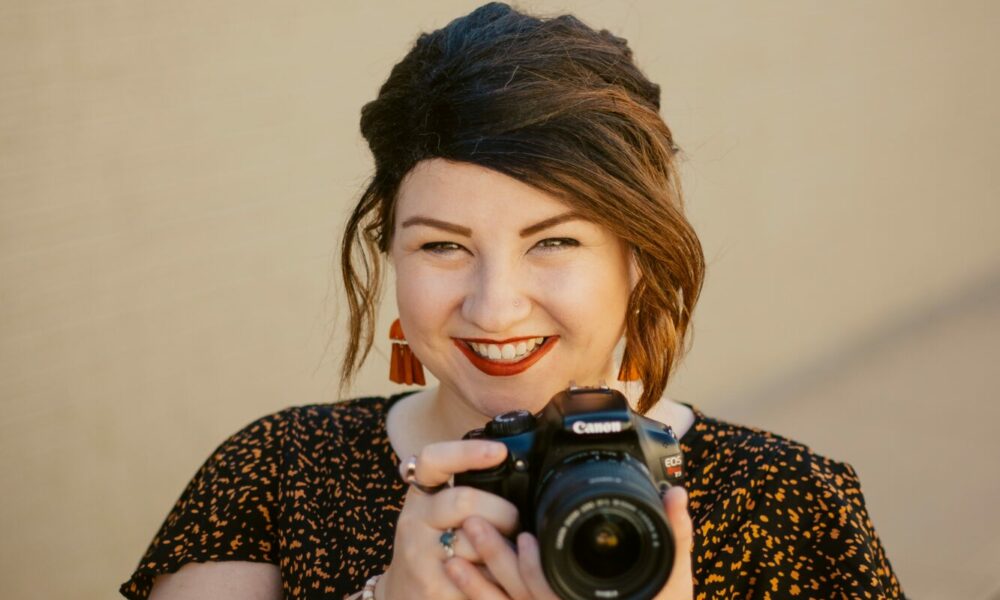 Today we'd like to introduce you to Jessica Lester. 
Hi Jessica, please kick things off for us with an introduction to yourself and your story.
My name is Jessica Lester and I'm an artist, creative, and marketing professional in Kansas City. I have a BFA in graphic design and lived and worked in Chicago for close to 6 years. During my time in Chicago, I gained the experience of on big-name client projects including the USO of Metropolitan New York, NJoy Electronic Cigarettes, Wrangler, Church's Chicken, Levy Restaurants, and more. 
After my dad unexpectedly went to the hospital for nearly a week, I decided it was time to move back to KC to be closer to family and to continue my career at home. While I felt great comfort in being close to family, I struggled for nearly a year to find a job within the path I was interested in. I continued to submit my applications for potential opportunities however eventually decided to begin my own freelance graphic design and photography business. The only problem? I didn't know what to name it. I had already decided against using my own name, as I wanted this to be a standalone brand by itself without having to rely on my own name. I started to play with words and writing lists of different things I'm interested in – favorite colors, favorite animals, scenery, places to travel, even playing with making up new words. All considered to be strong contenders but nothing really stuck. I was trying to focus on the bigger picture and think of a name that would last for more than a few years as I know trends evolve frequently. 
I fell upon Sevenelle Creative when I had decided to combine #7 (my brother's baseball number) with the phonetic spelling of the first letter of my last name, L or Elle. Together, Sevenelle was born. The decision to use Creative instead of Studio or Designs came from my interest in various mediums of creative expression. I didn't want to tie myself to any one particular form of art and I felt this could garner greater potential for opportunity. A quick search to see if Sevenelle Creative was available online and I was assured I was good to move forward. 
I started promoting Sevenelle Creative as a creative partner for graphic design, photography, and more, placing an emphasis on wedding invitations and other collateral, and corporate identity. Within just a couple of weeks, I had my first official client, and it was someone I had never met before. She had asked me to design her wedding programs and I was so happy to be invited to take part in her special day. This piece eventually became the focus of my portfolio and would help me land a full-time job within my field. 
Over time, Sevenelle Creative had evolved from graphic design to also include my travel photography as well. I participated in the Liberty Arts Squared Festival and found such joy in not only selling my artwork and hearing the praise and criticism of my audience but also learning of everyone's journey. So many people had shared their stories with me of their travels or had purchased a piece of mine and explained how it was a place they'd always planned to visit. I also started photographing Kansas City through my own eye and highlighting well-known monuments in a non-traditional way. This encouraged me to continue pursuing art fairs and various art shows, including several Strawberry Swing events and monthly First Friday events in the Crossroads Arts District. 
I became a member of Cherry Pit Collective which has also allowed me to participate in holiday pop-up shops and events. I've since held my own solo exhibition at the George Schlegel Gallery, participated in a group art show at the Jones Gallery, among others, and have also featured my work at local restaurant The Wooden Spoon in Overland Park, and local brewery Lost Evenings Brewing Company in Lenexa. 
Although I still work full-time as a Marketing Manager, I am very passionate about Sevenelle Creative and truly enjoy sharing my projects and experimenting with different mediums. My newest ventures have been wedding photography and jewelry making, which I plan to launch a new shop for soon. I am also proud to say I've been selected to be a participating artist in the Parade of Hearts in the coming spring. Sevenelle has opened so many doors for me in ways I've honestly never imagined and I'm so thankful I chose to pursue it, no matter how scary it seemed in the beginning. It has been one of the best decisions I have ever made. 
We all face challenges, but looking back would you describe it as a relatively smooth road?
I learned a lot about how to run a successful freelance business through my college education where a lot of my own teachers also had their own freelance businesses and first-person experience for troubleshooting the dos and don'ts. I don't believe there is a successful path without at least a few bumps along the way. 
Each art show or event would present its own challenges – rain and inclement weather, faulty hanging equipment, or even a lack of participation and sales. I always went into each day of every fair with the expectation that if I sold even just one item, I was successful. This was also important in keeping my chin up and giving me the push to do it again. 
Before I began dating my partner, I would have very few (if any) of my friends or family come to support my shows. I would set up shows by myself (or with the help of my parents), but for a long time, Sevenelle was a truly solo experience for me. Other than meeting new people, I would spend a lot of my time by myself, which can be difficult, especially when you see other artists or vendors successfully selling their work or surrounding themselves with people who support them. It's important to remember success looks different for everyone. I've had to navigate a lot of this alone or with the help of my parents, especially in the early beginning of Sevenelle. 
During my first solo gallery show, I had an issue with the hanging equipment on several of my pieces breaking away from the frames and eventually falling off the walls, most of the time damaging the frame but not the artwork inside. This was a huge learning lesson for me in sourcing reliable materials that were still cost-worthy as well. I also learned from my first art fair, it's important to have different ways for people to experience your art. I had placed all of my pieces into baskets for people to look through with very little on the tables or walls. Once I realized this was a problem and spread my artwork across my table and throughout my booth, I began to see an influx of sales and participation with my work. Lessons have definitely been learned along the way. 
Thanks – so what else should our readers know about your work and what you're currently focused on?
I honestly can't decide whether to choose Artist/Creative or Employee/Professional as I feel I fully embody both. Professionally, I have a BFA in Graphic Design from the Illinois Institute of Art-Schaumburg and work as a Marketing Manager for a custom home builder in the Kansas City area. 
As a professional, I have experience in graphic design, photography, packaging design, web design, magazine, and layout design, corporate identity, and branding, and have more recently ventured in exploring video production, editing, and distribution on social media, among other skills. 
As a Creative, I love to play with various mediums including photography, acrylic paint, jewelry making, sewing, embroidery, candle making, singing, yoga, and more. I absolutely love to express myself and share what I can with others. 
My biggest accomplishments as an Artist have been my solo exhibition at the George Schlegel Gallery in Roland Park, KS and currently being a featured artist at The Wooden Spoon in Overland Park and Lost Evenings Brewing Company in Lenexa, KS. 
My biggest adventure to come will be creating a heart for the KC Parade of Hearts that will take place this spring. 
We love surprises, fun facts, and unexpected stories. Is there something you can share that might surprise us?
In terms of my artwork, it'd probably be most surprising that I'm mostly self-taught, more specifically in photography, painting, embroidery, and jewelry making. I love experimenting with new things and trying new avenues. I love collaborating with other people and sharing ideas, no matter how extreme or absurd. 
Also, this is probably just more of a hidden talent, but I can write backwards pretty easily. I used to write notes to my friends in high school completely backwards and they'd have to hold the notes up to the lights to be able to read them. 
Contact Info: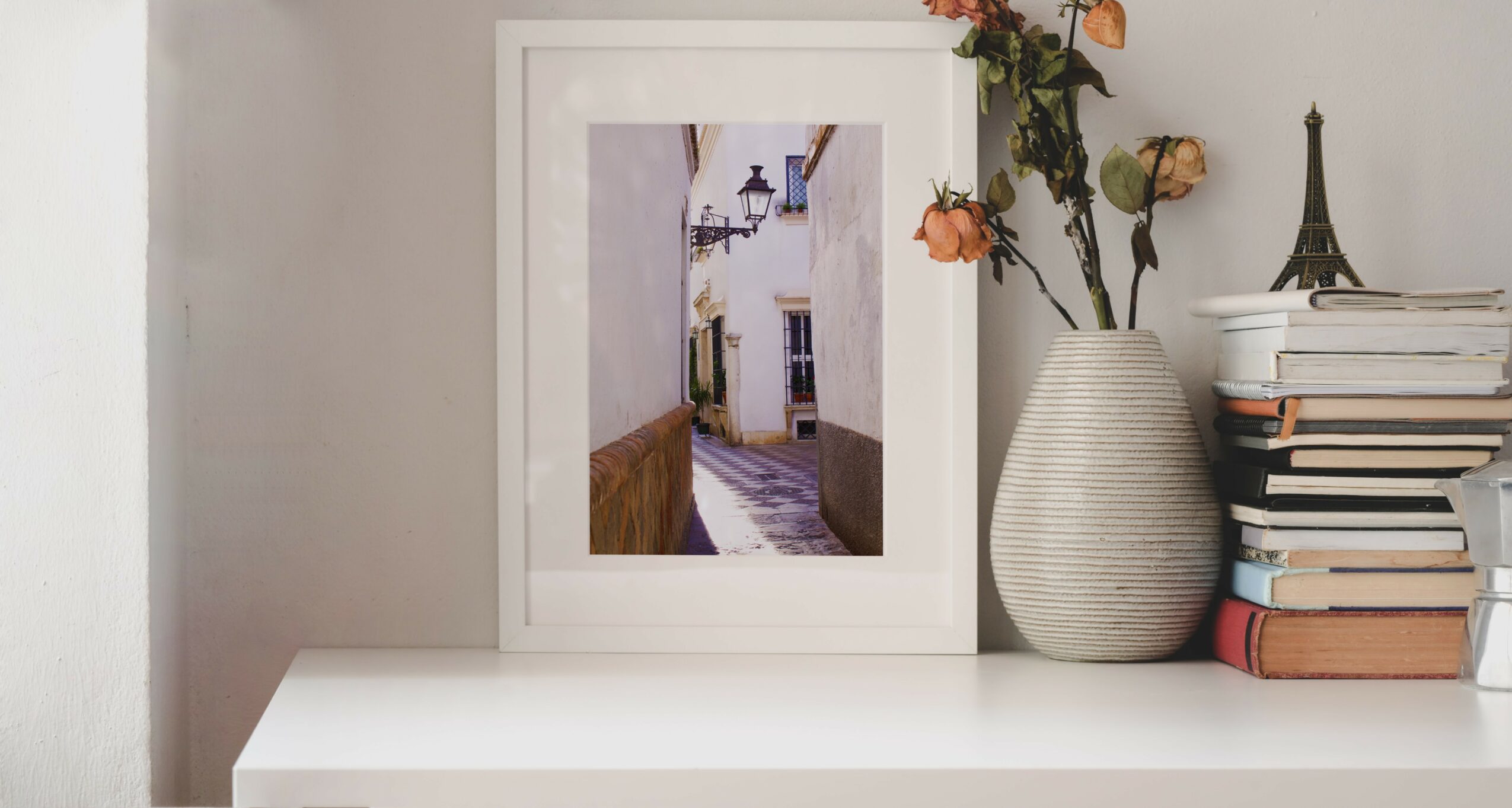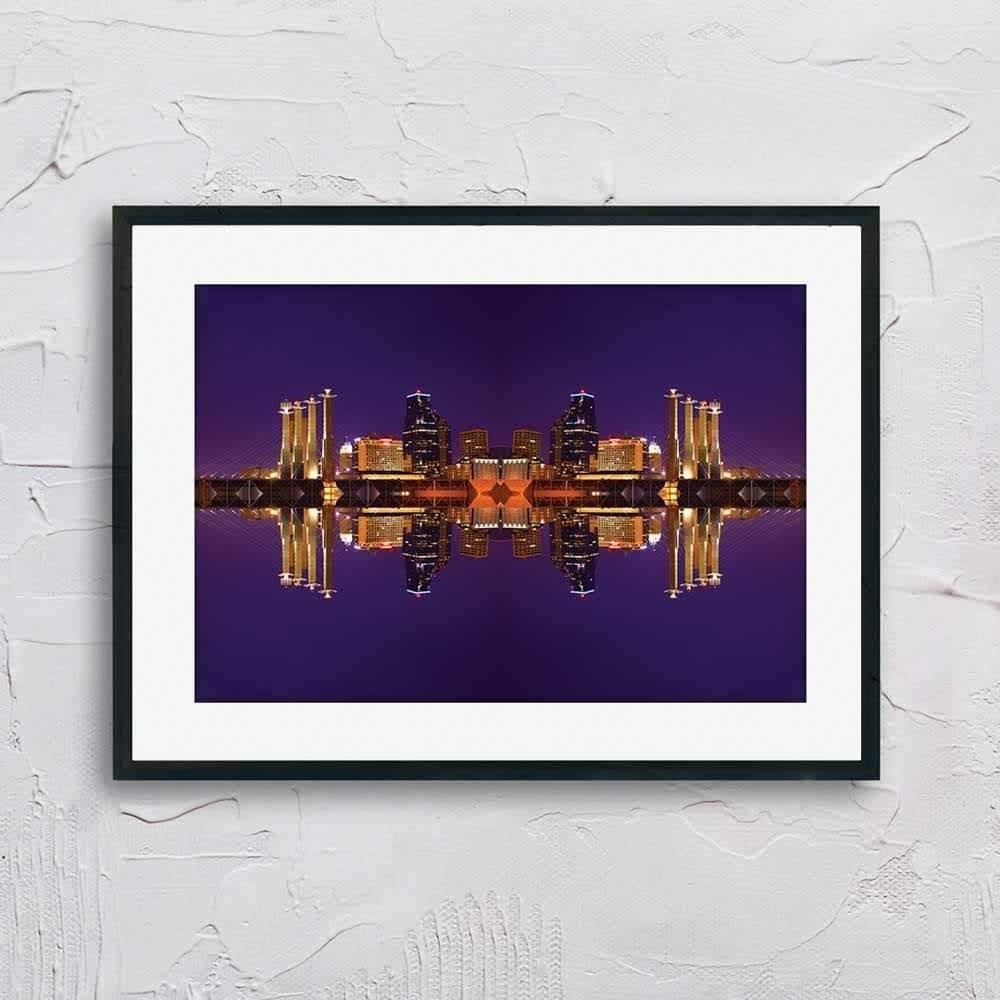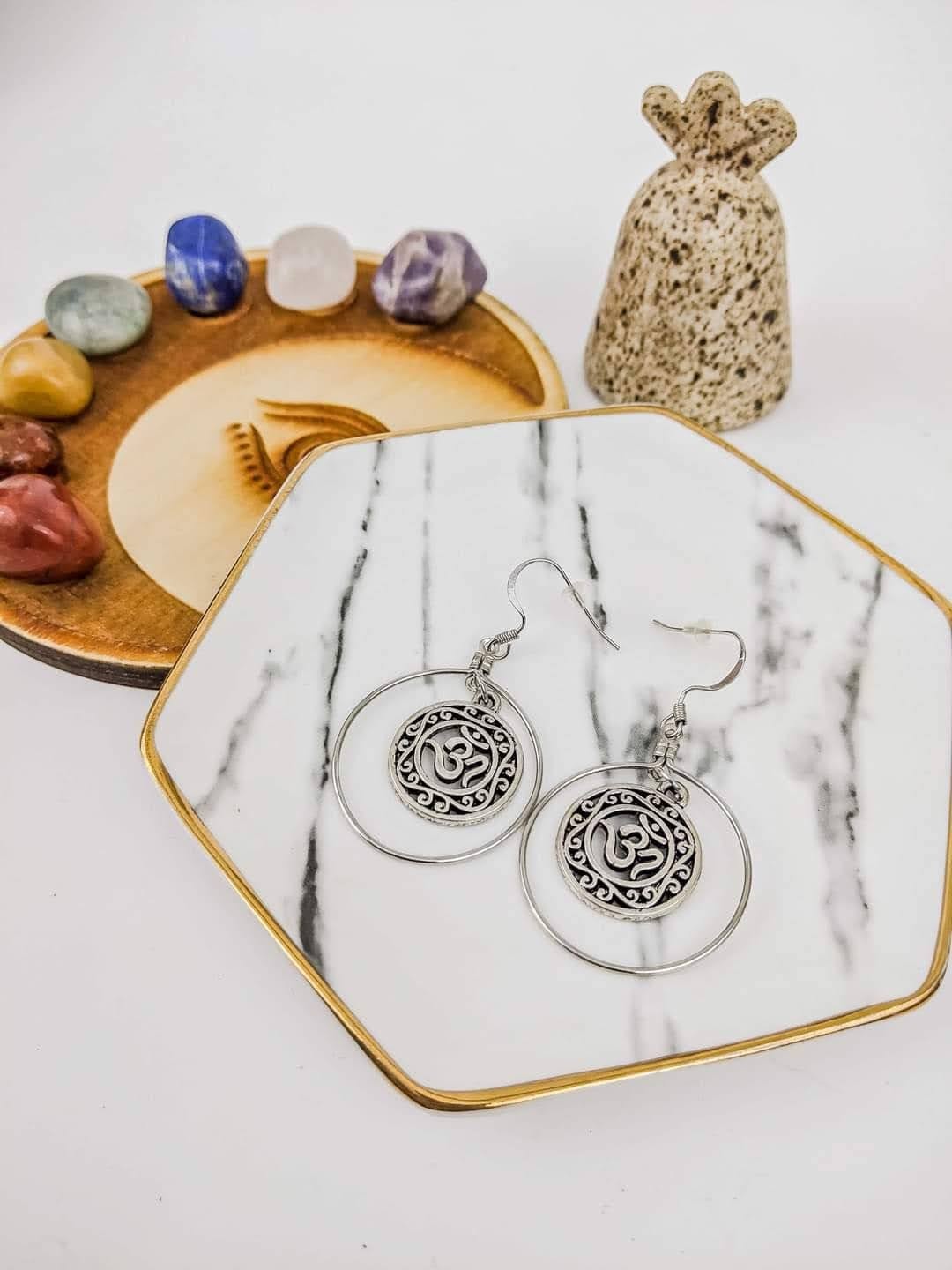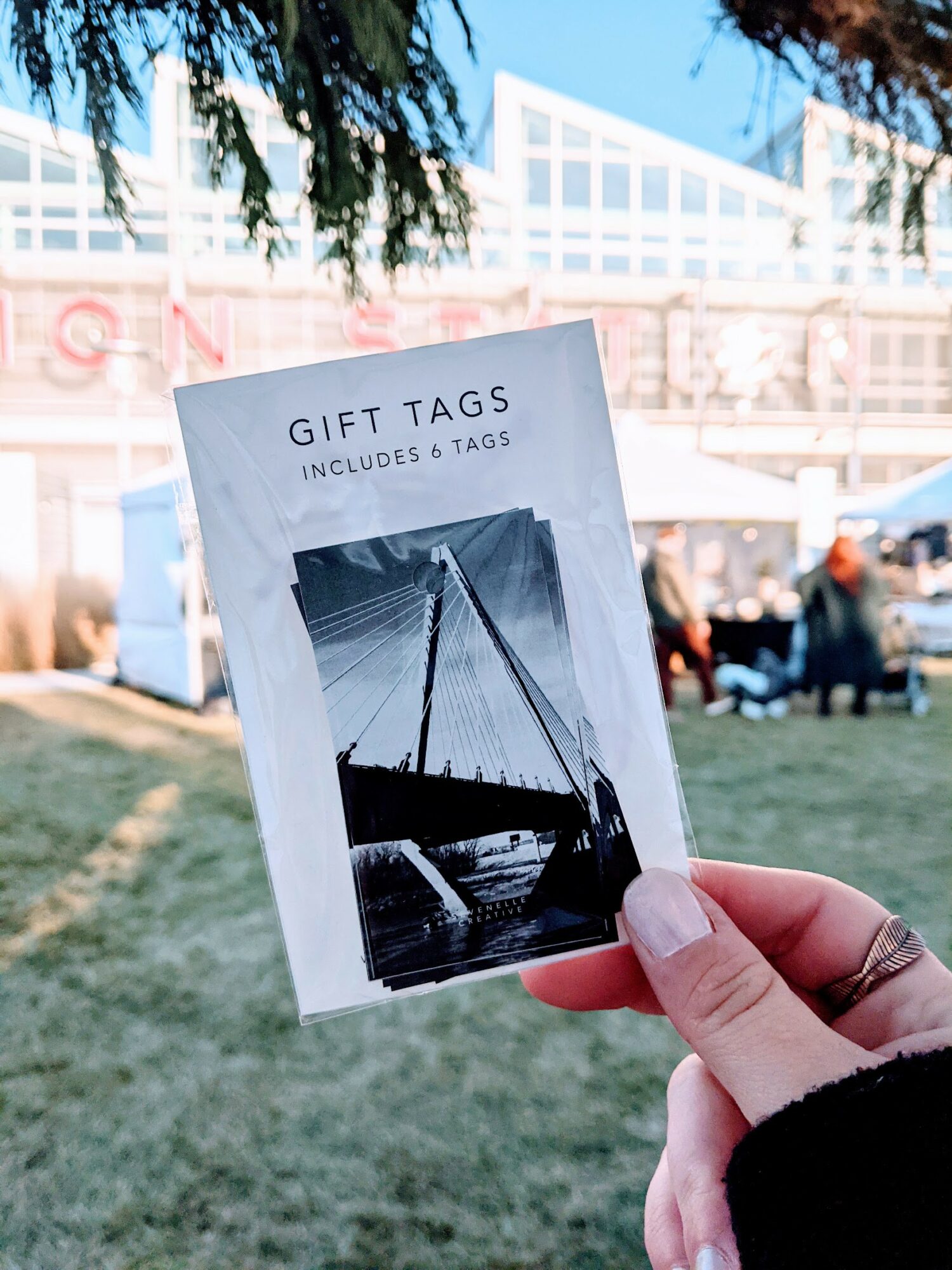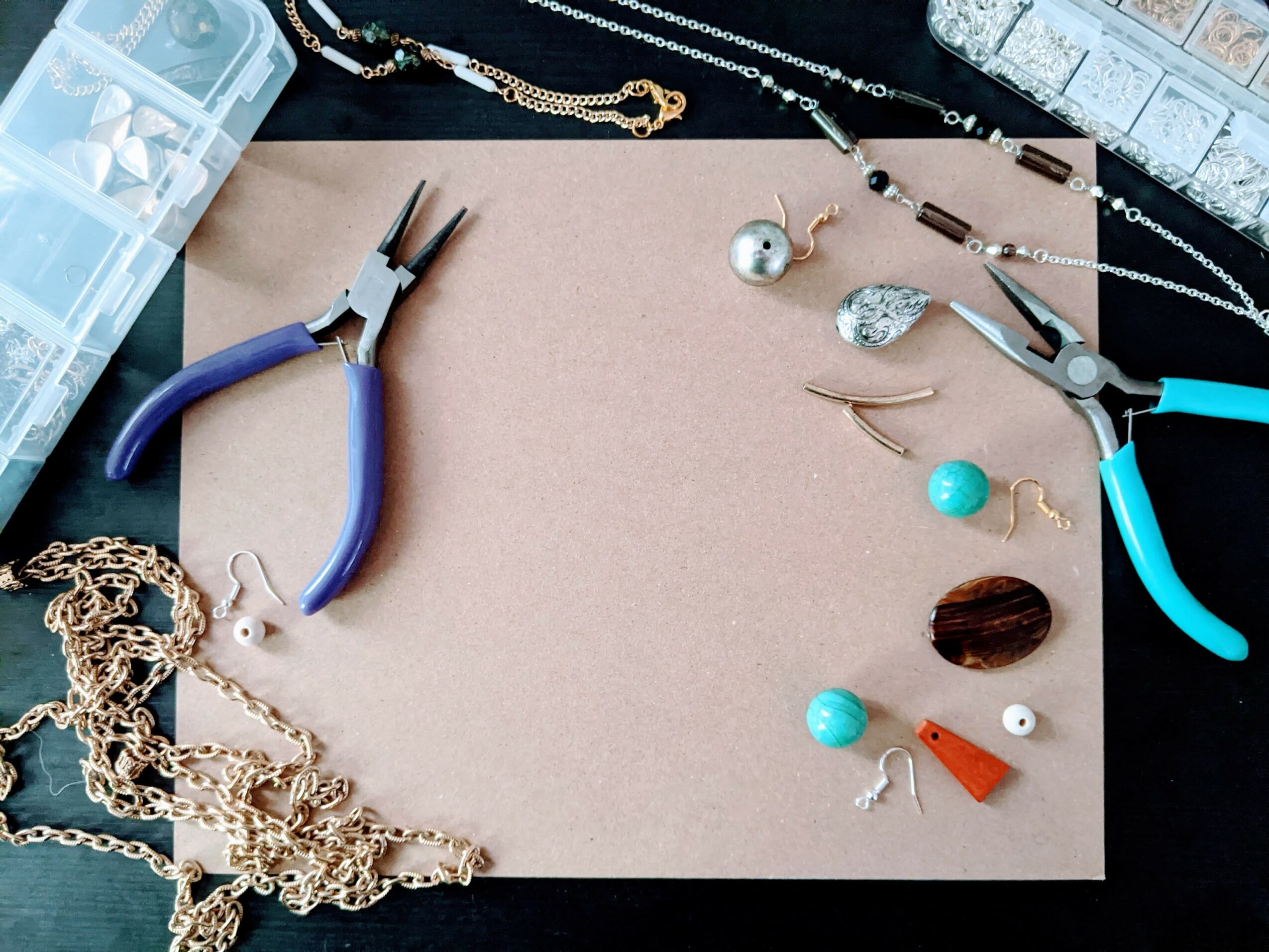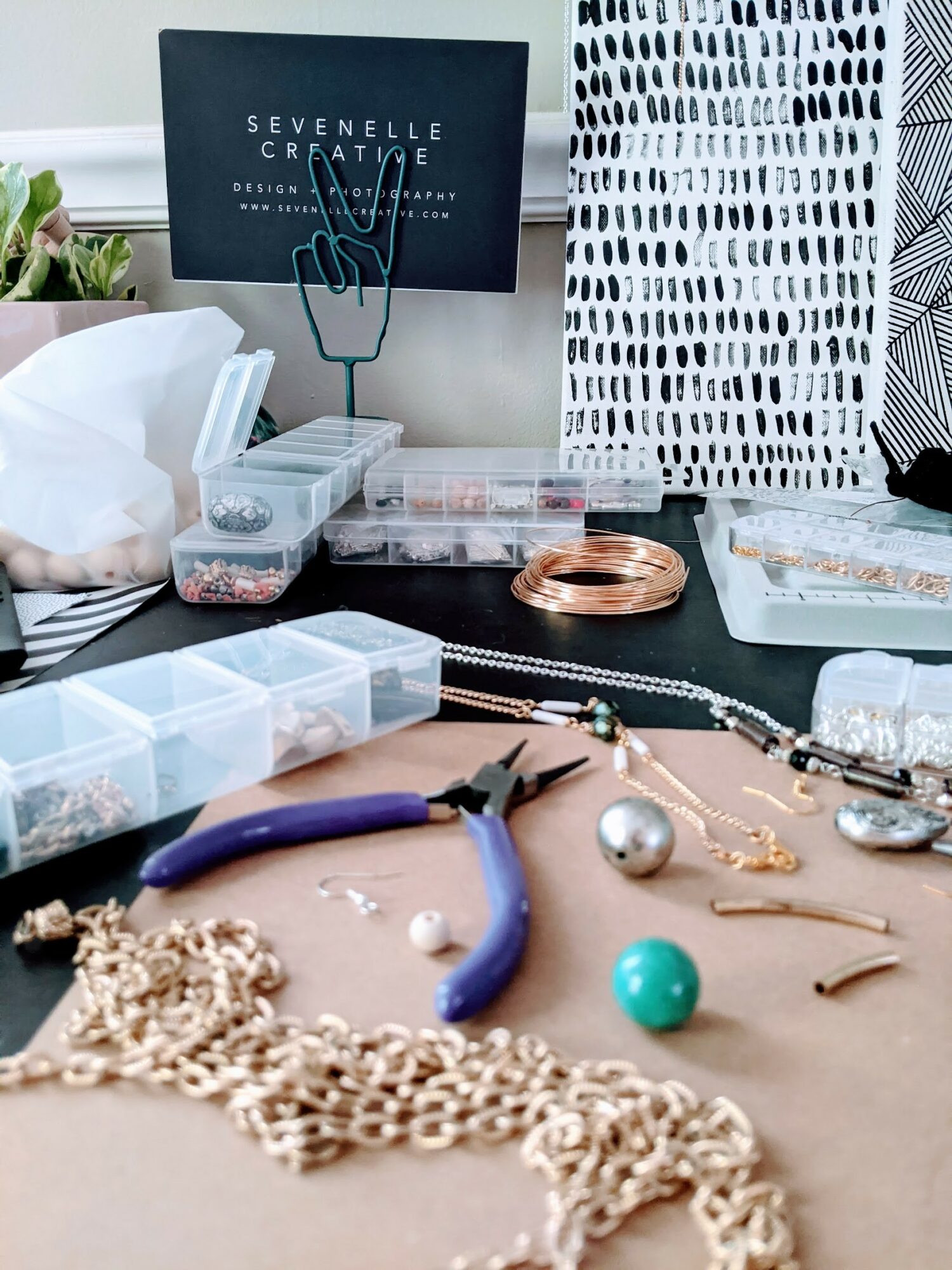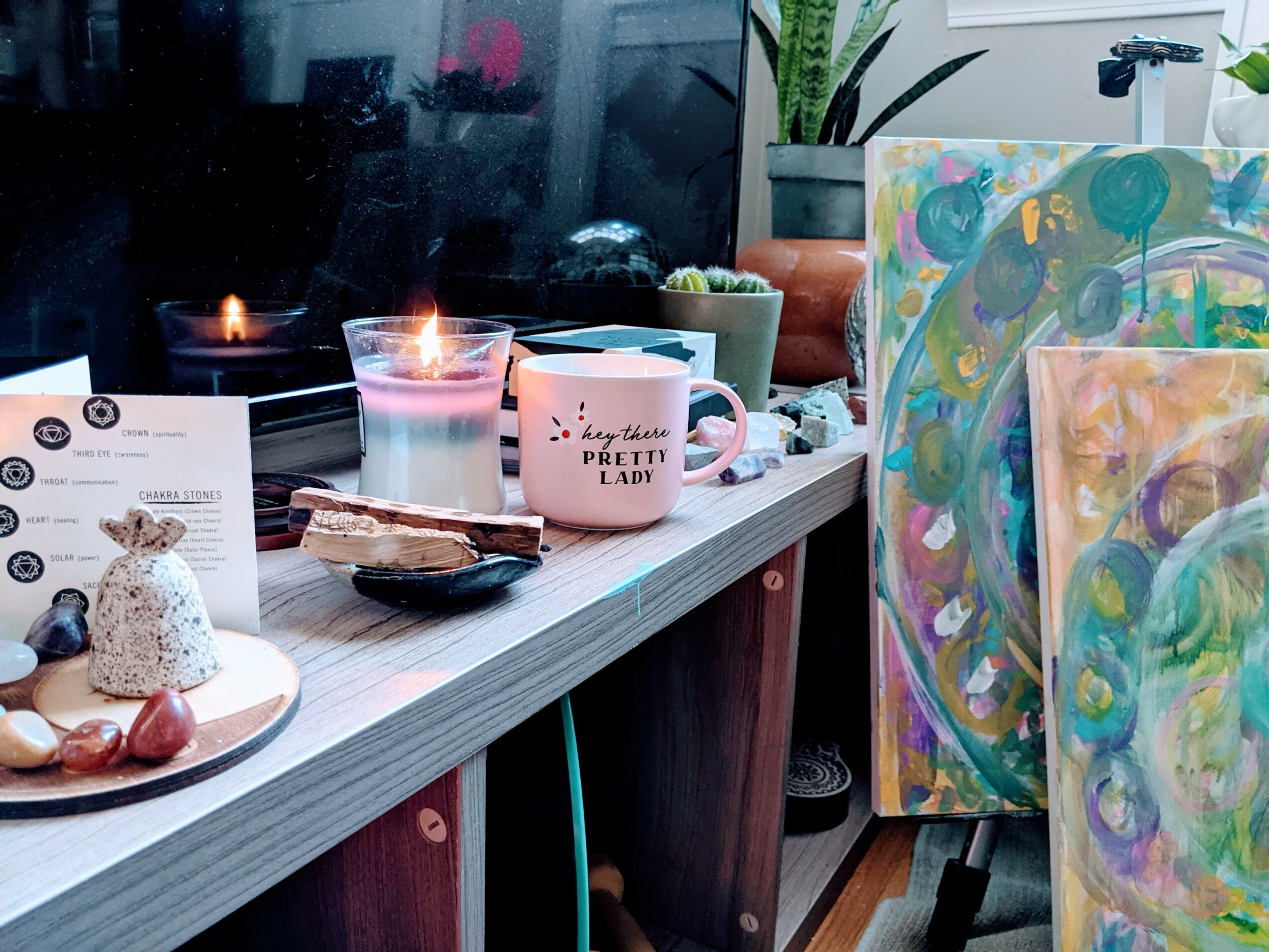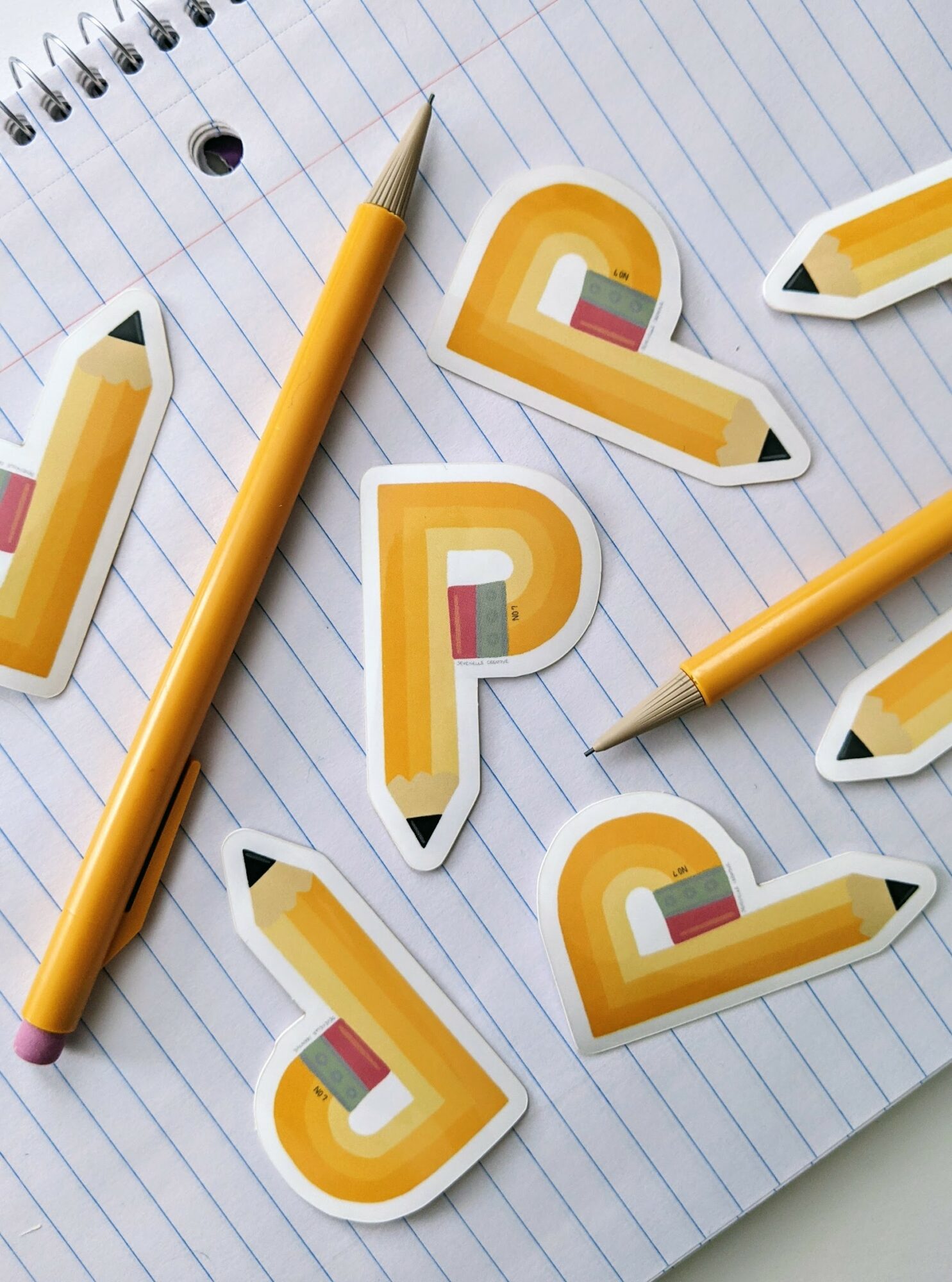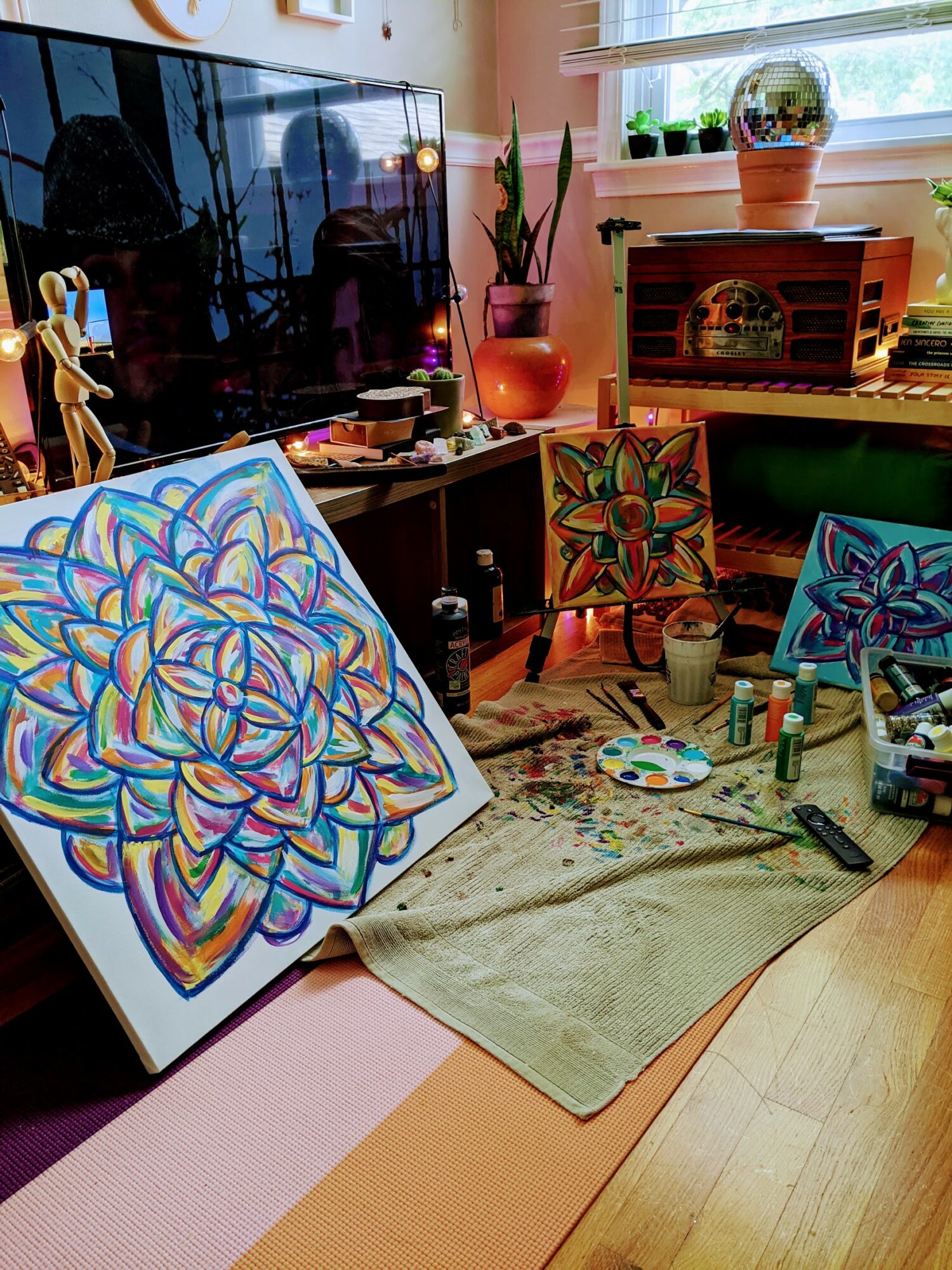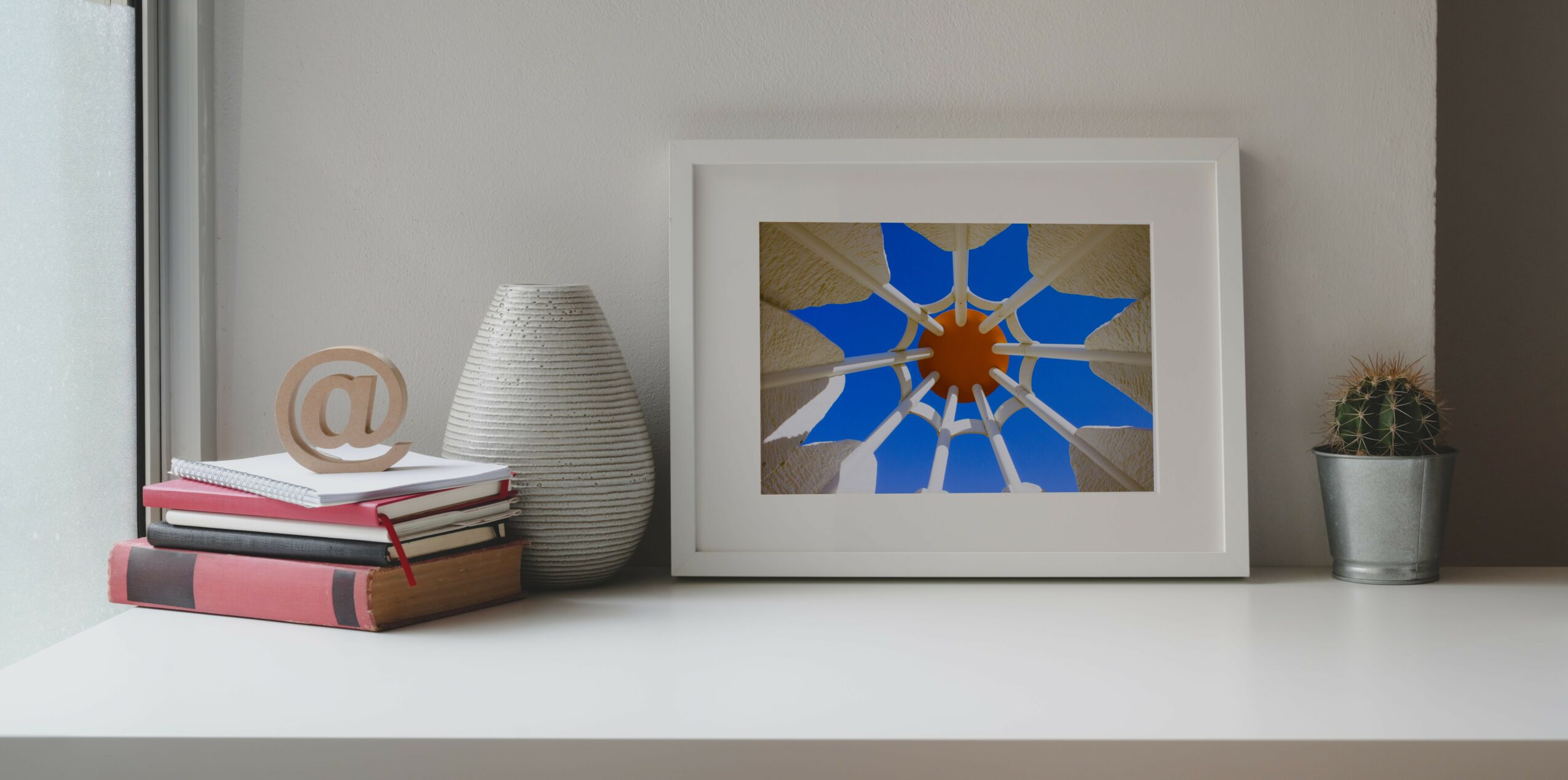 Image Credits
Brenna Ferguson Photography
Suggest a Story:
 VoyageKC is built on recommendations from the community; it's how we uncover hidden gems, so if you or someone you know deserves recognition please let us know 
here.