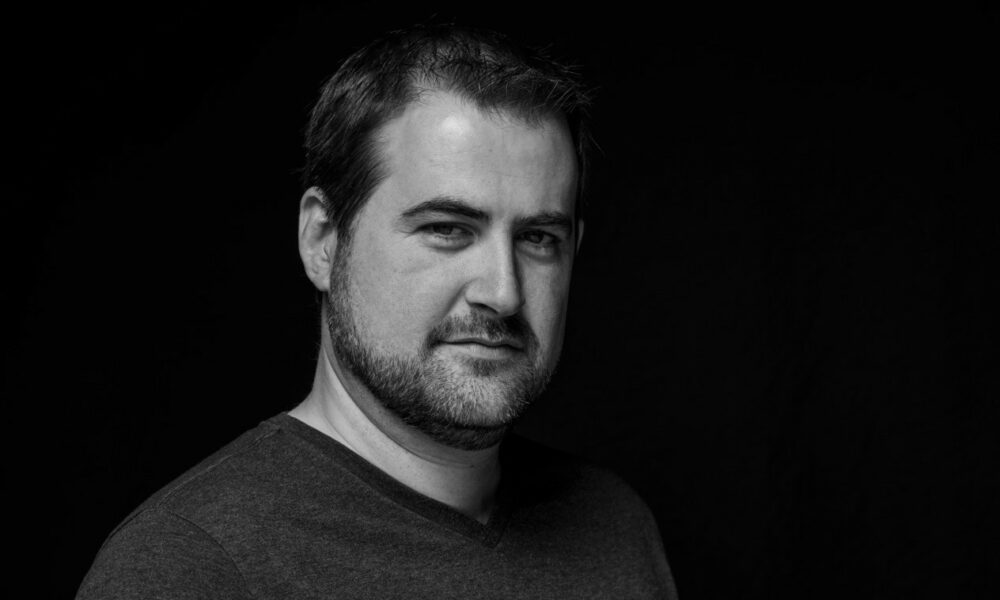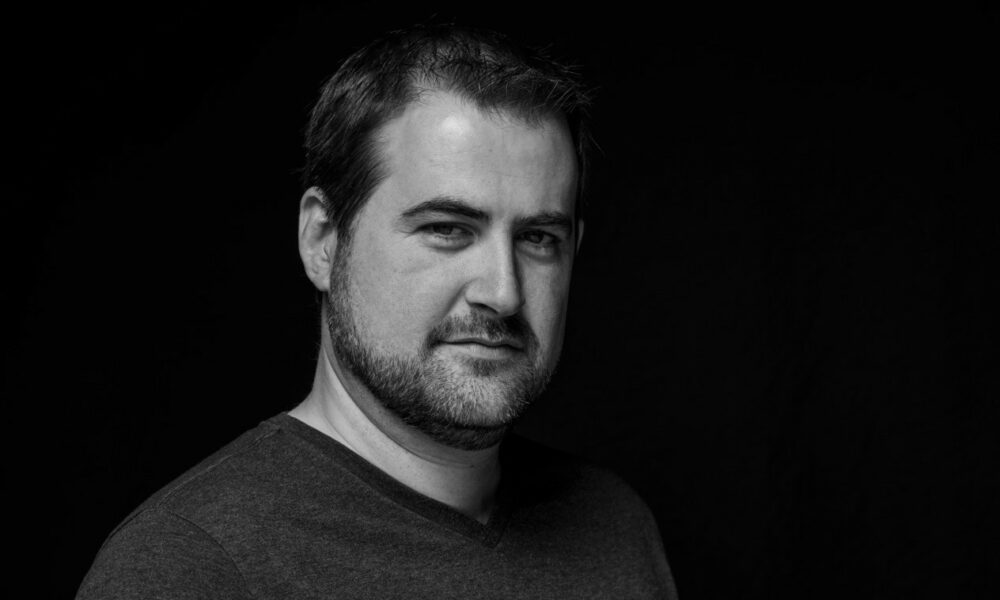 Today we'd like to introduce you to Jeff Berney.
Hi Jeff, so excited to have you with us today. What can you tell us about your story?
I've been writing stories since I could hold a pencil. Hopefully, I've gotten a little better since then. I'm one of those introverts who never wants to be the center of attention, but when it does happen I play the part by making people laugh, usually at me. What they don't know is that my humor has always been a defense mechanism. Overall, though, I have always communicated best on paper.
For a long time, writing was merely a hobby. In fact, I began college as a pre-med biology major. I had grand plans to be the first doctor among many nurses in our family. This is when I realized that you have to follow your own dream, not the dream you think others have for you. When I got my first ever D in a class (genetics), it was the final hint I needed to change my expectation and my major. I turned to advertising — an outlet that seemed perfect for my love of writing and of storytelling.
But deep down, I never lost the desire to be an author. To create characters that spring to life from the page. To construct plot twists that leave readers thinking about my story for months. And thus, the slowest side hustle in history began. I wrote my first novel just before I turned 40. But while I had succeeded in my goal of writing a book before I hit my 40s, I hadn't succeeded in writing a good novel. I shelved it and didn't get up the nerve to try again for another five years. It took me two years to finish that first real book. And you know what, I liked the story. More importantly, other people do as well.
Today, I'm midway through the first draft of my second book and novel writing is still a side hustle. I'm still a slow writer. But I've always approached writing as a business, not just a hobby and not just as an art. I do a lot of work beyond the writing to make sure that I'm building something that will continue to grow. That's the plan anyway.
Would you say it's been a smooth road, and if not what are some of the biggest challenges you've faced along the way?
Ha! No, it hasn't been a smooth road to becoming an independent author, but then nothing worth spending your life on should come easy.
There's a quote by one of my favorite authors, John Irving, that I've always found inspiring: "If you care about something you have to protect it – If you're lucky enough to find a way of life you love, you have to find the courage to live it."
Working on your "dream job" as a side hustle can get tiring, I have exactly the same amount of time in the day as anyone else. I have a full-time job that I enjoy, a wife that I love very much and want to spend time with, and seven kids who deserve my attention and guidance (for what it's worth). It is very easy to push my novel writing time aside in order to have more time with my family or to finish up work for my day job. And, as I grow older, I have found that burning the midnight oil has become harder and harder.
Still, being an author is my dream. It's not an end goal so much as it is who I am. So I find the time, and I try to give myself a break when something takes longer than I want it to (like the fact that I've been working on my follow-up novel for almost two years even though I'd love to be able to publish a book a year). To me, it's about priorities and patience. I have to constantly remind myself that this is not a race, which is good because I hate running.
Thanks for sharing that. So, maybe next you can tell us a bit more about your work?
I'm a thriller author. My first novel, "A Killer Secret," was published in December 2019. It is a gritty psychological thriller with a very intimate cast. It's about the secrets we all keep and how they can affect our lives and the lives of those around us, maybe even leading to murder. My upcoming follow-up novel, "The Fall of Faith," will be out this November. It is more of a domestic thriller/suspense novel with a much larger cast of characters. It's about the many forms that faith can take, how we find it and how easy it is to lose.
I think there are three main things that help set my writing apart. First, even though I write genre fiction, I try to infuse my stories with strong themes. Thrillers are generally driven by action, and there is plenty of action in my stories, but I also want to make my readers think. I want to challenge them. And I don't want them to forget the story the day after they've set my book down. Secondly, I spend a lot of time developing my main characters so that none of them are one-dimensional. And finally, my books do not shy away from dark and twisted subjects. I find the fringes of what's acceptable are the most fertile ground for fiction. I don't want to write about something simply for shock value, but I do like to explore humanity's darkest areas. I feel if I've thought about something, chances are others have thought about it as well. I start there and then twist even further into the darkness.
I'm proud of the reviews "A Killer Secret" has garnered so far. But I'm mostly proud that this is something my wife and I can work on together. She's my first reader and my initial editor. And she's amazing. In fact, she's my muse. I write my stories for her. If others like them, that's fine too.
Who else deserves credit in your story?
I've been lucky enough to have many mentors, supporters, cheerleaders and advocates throughout my life and career. In fact, a lot of the people that have inspired and helped me may not even know the role they've played. Sometimes, not even I know how important someone's words of support are until much later.
One of my earliest advocates was my middle school teacher and advisor, Mr. Sloan. I remember he had a Tiffany style lamp on his desk, a smile on his face, and an encouraging word for everyone who crossed his path. His inscription in my 6th grade yearbook read something like "You're going to make it big one day. And when you do, can I work for you?"
You know in movies about college life when they show a grizzled old professor pacing in front of a mortified class and ripping up students' papers because they weren't up to his standards? That's my memory of the late Henry Hager. He was my favorite professor at the University of Missouri's vaunted school of journalism, and he helped me become a better writer.
Cotton Smith, the award-winning author of westerns, was the first author I met in person. He was a colleague of mine at one of my first jobs out of college. He showed me that you can have a day job and still follow your dreams of being a published author. He was such a cool guy and a great writer.
I've met so many talented writers and art directors in my advertising career. But none are as talented as Jake Campbell. Some of my favorite ad projects have been with Jake as my partner. He's a true talent and true friend, and I'm so grateful he is also my cover designer.
My parents have always been supportive, particularly during my college identity crisis. They are also two of my beta readers. And speaking of always having my back, my greatest supporter, cheerleader, advocate and mood lifter is now and forever will be my wife, Christy. She reads everything I write before anyone else. Her editing is brutal but honest. She's my muse and my love. I wouldn't be following this dream without her in my corner.
Pricing:
$7.99, ebook
$12.99, paperback
$21.99, hard copy
Contact Info: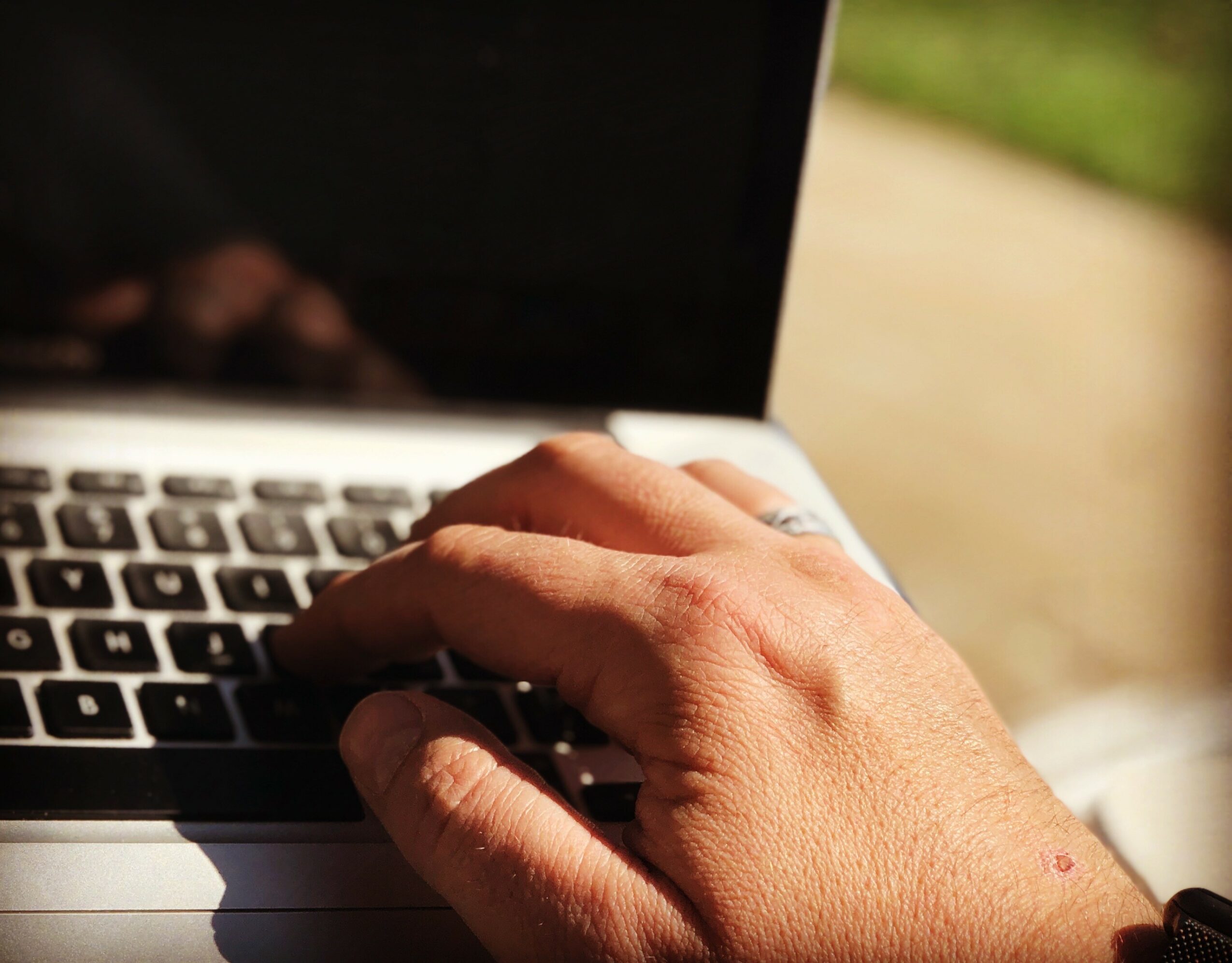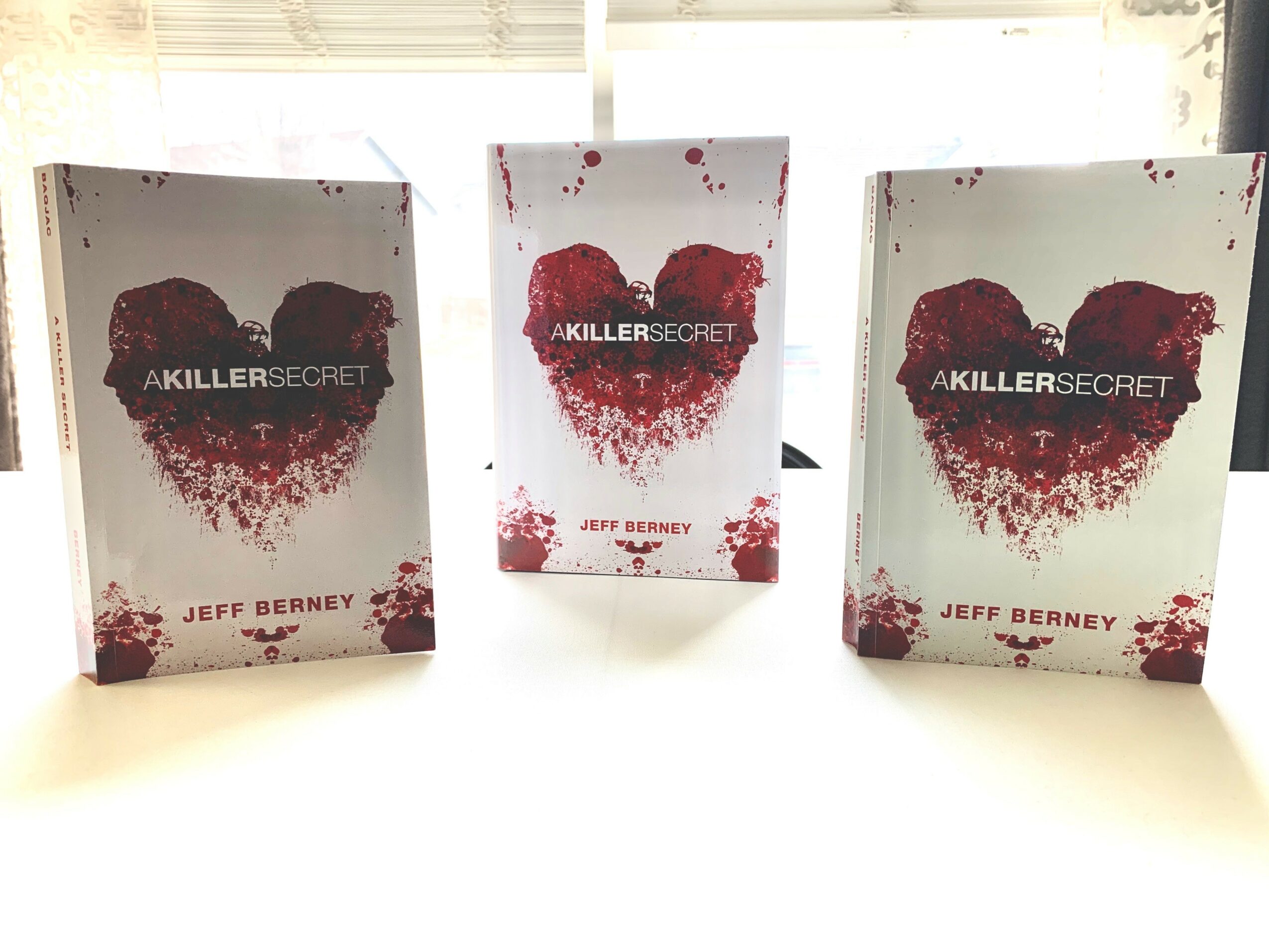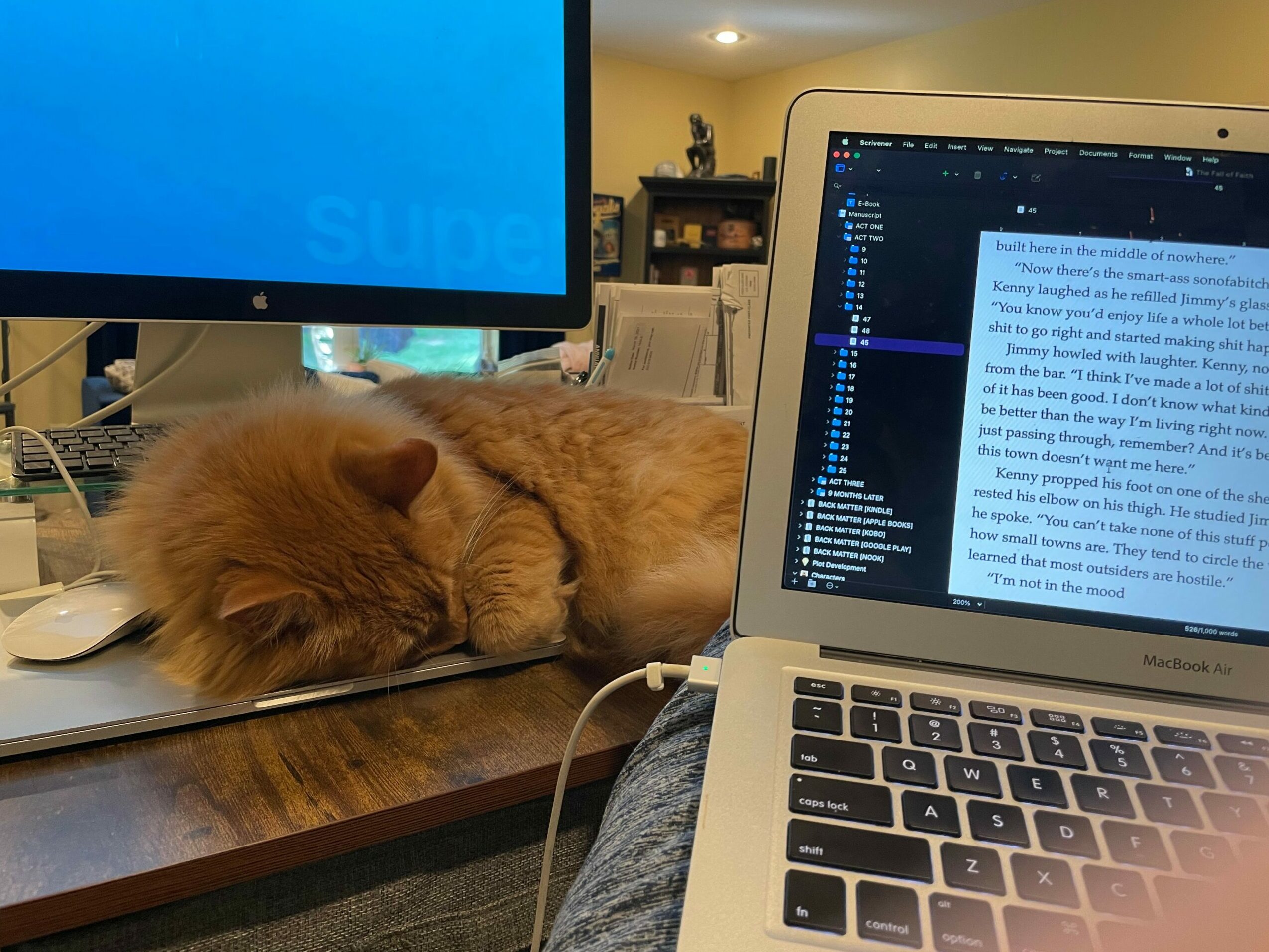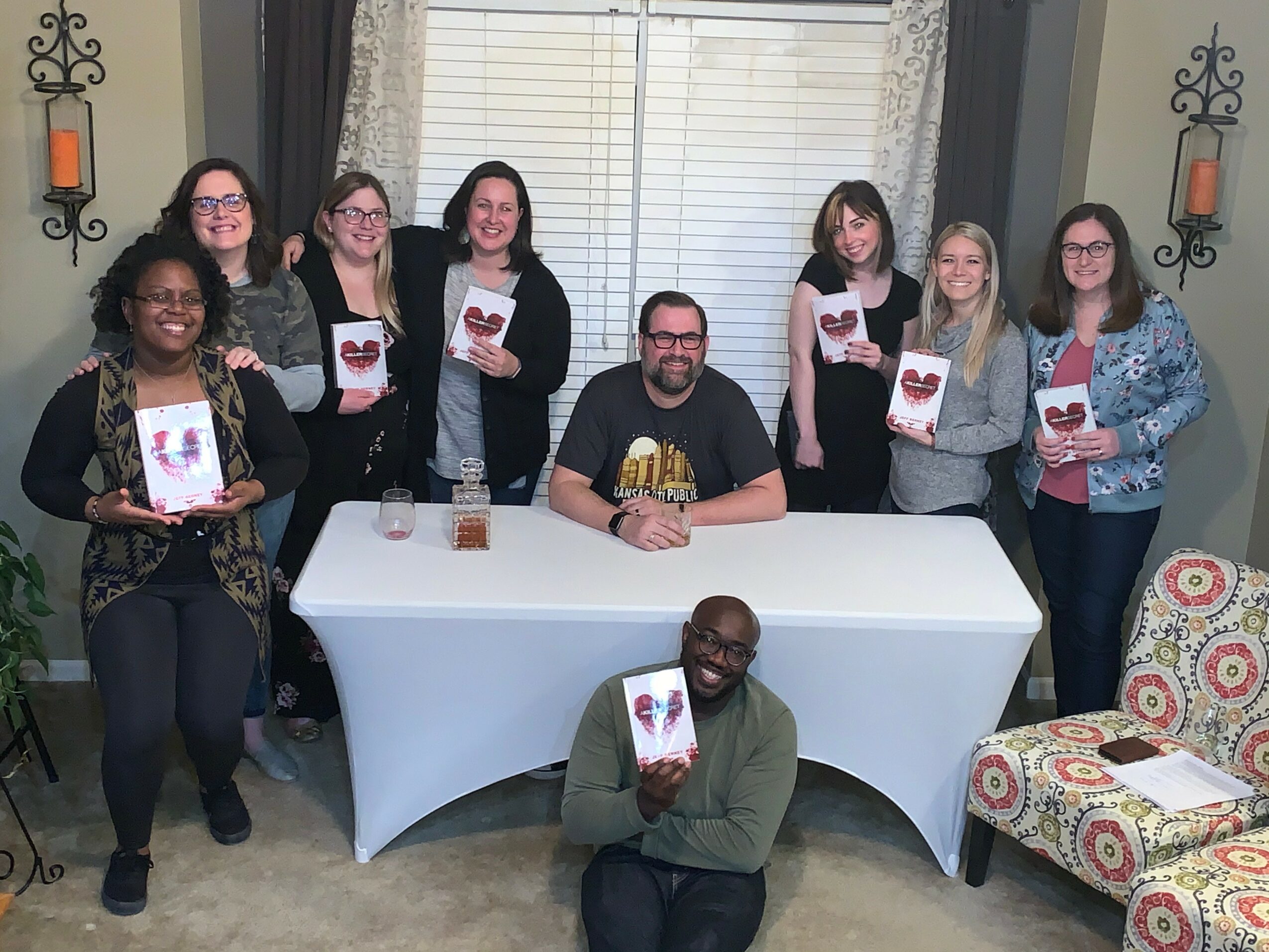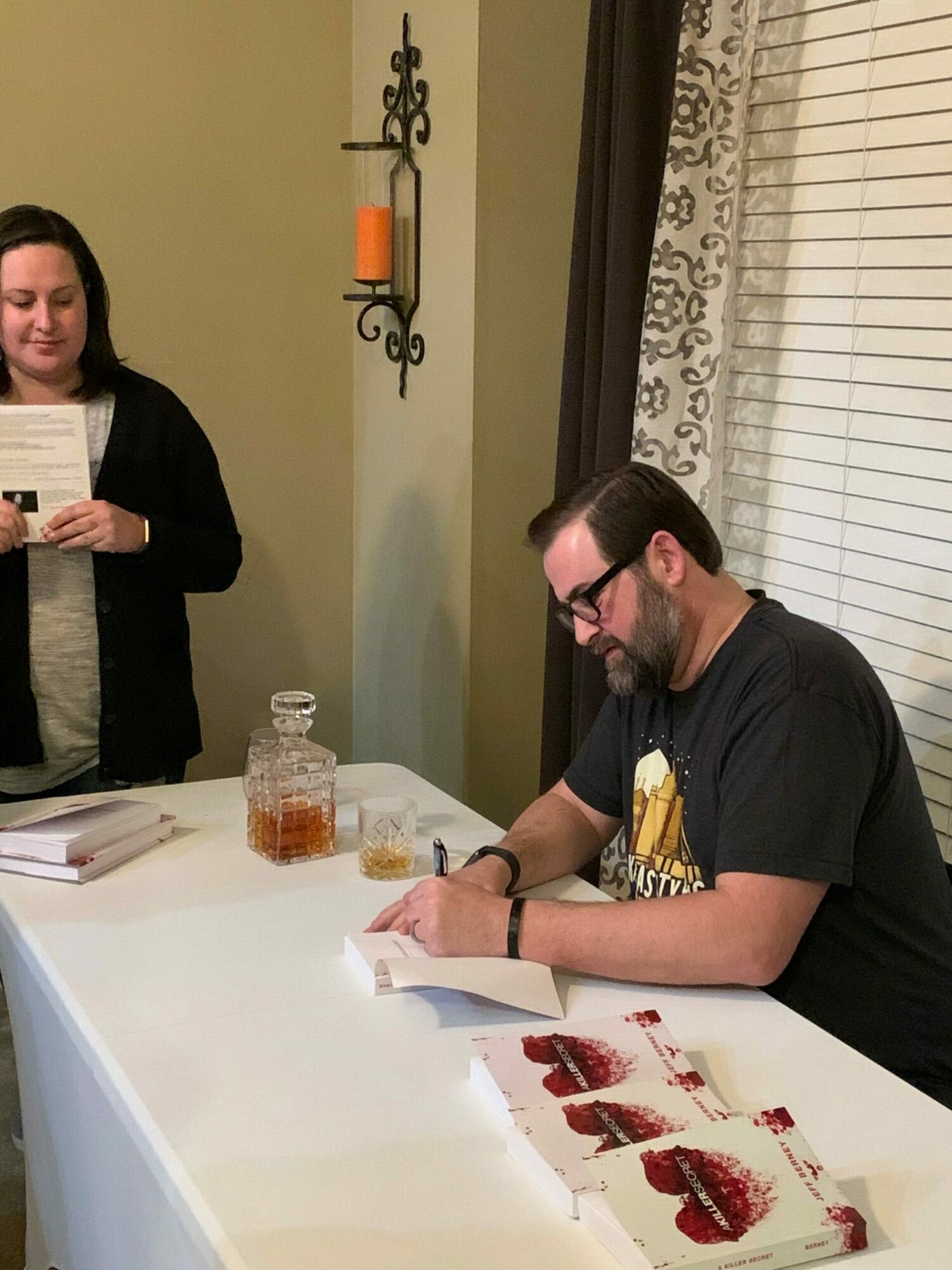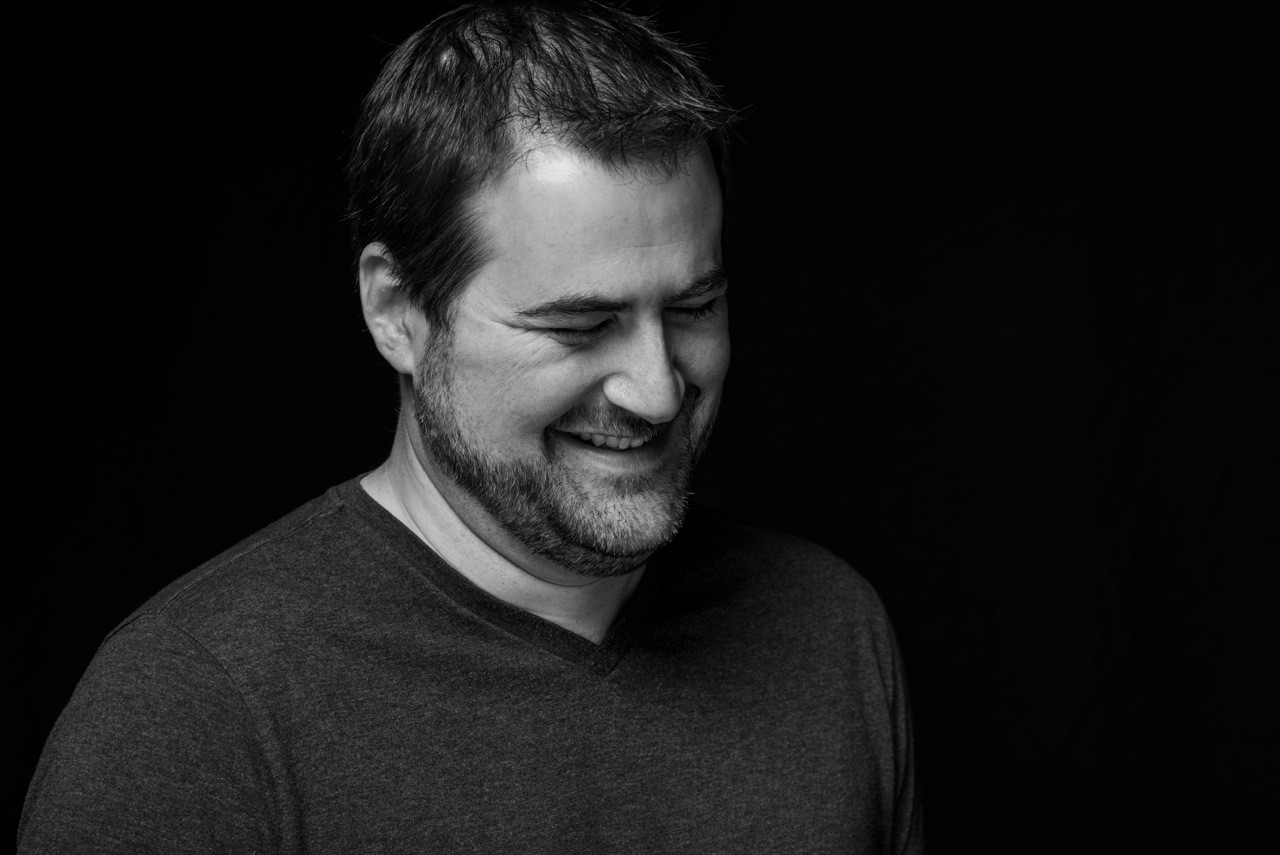 Image Credits
Black and white headshots courtesy of Kenny Johnson Photography
Suggest a Story:
 VoyageKC is built on recommendations from the community; it's how we uncover hidden gems, so if you or someone you know deserves recognition please let us know 
here.