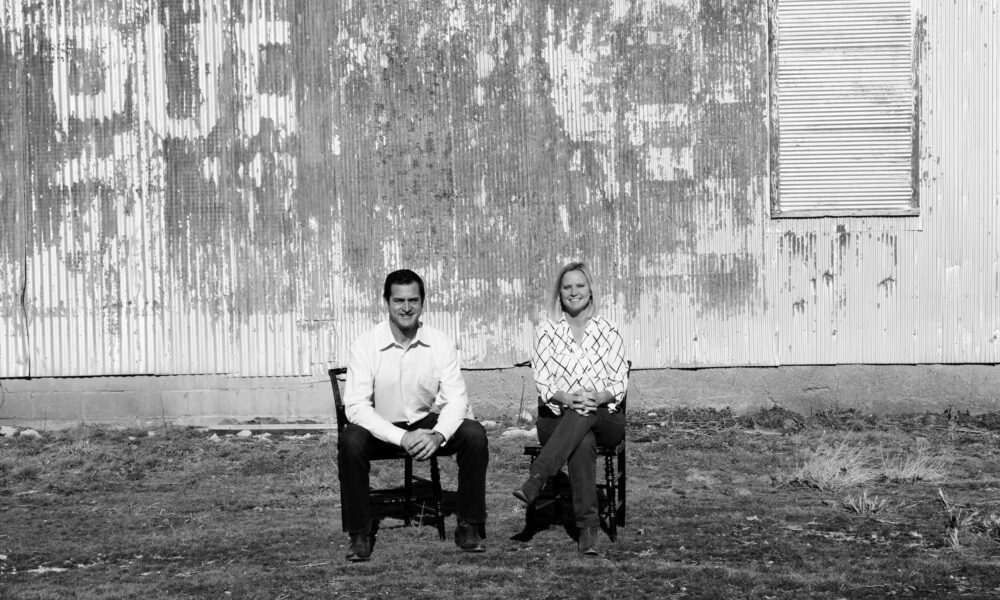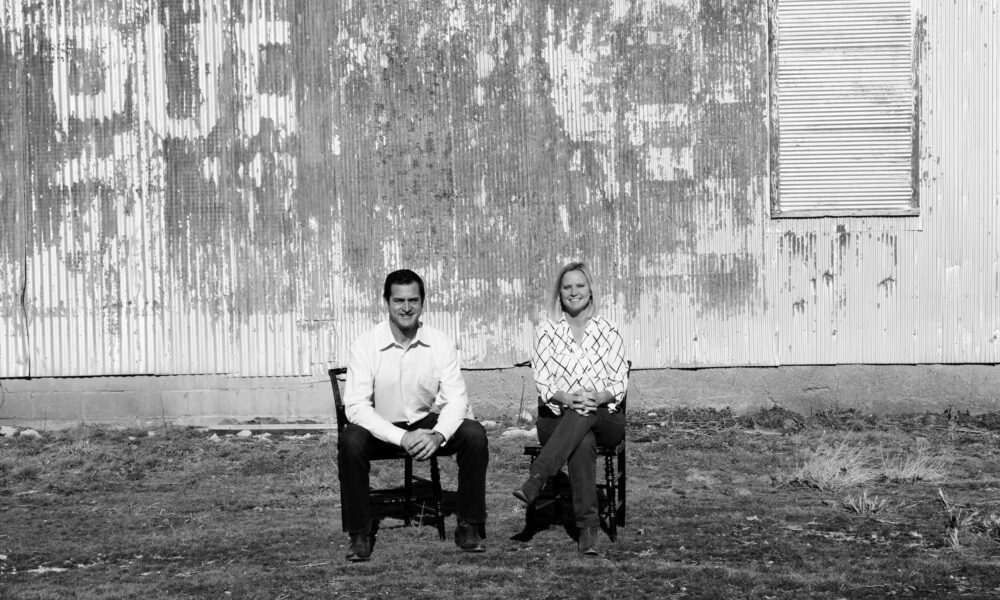 Today we'd like to introduce you to Michelle and Luke Poindexter.
Hi Michelle and Luke, we'd love for you to start by introducing yourself
In 2017-2018 it seemed like CBD was popping up on every street corner and at the time we knew very little about it or industrial hemp. Coming from a pretty conservative family marijuana was, well let's just say it was frowned upon. After doing some research we started understanding the differences between hemp and marijuana and really gained respect for the benefits of CBD.
After a few daunting conversations with the family (conservative, remember?) we decided we were going to start growing hemp and extracting CBD. Now 3 or 4 years later, we have a brand of CBD products with retail partners ranging from Salons & Boutiques to Dispensaries, Chiropractors, and Doctor's Offices.
Would you say it's been a smooth road, and if not what are some of the biggest challenges you've faced along the way?
Bumps? More like an ever-growing mountain range. We worked diligently with the Missouri Department of Agriculture to get the regulations prepared for a 2019 growing season, but late in 2018, we got word that Missouri would not be passing legislation in time to plant our first crop. However, Kansas was on course, so we transitioned and were able to plant on some family friend's land in our neighboring state.
Initial goals were to extract the CBD and sell as bulk for other retailers to create their brands, unfortunately, with so many states coming online with hemp production the raw materials market plummeted. Again, we had to transition. Let's create our own brand. It can't really be that hard right? It's just a completely different sector of business that includes formulations, ingredient sourcing, marketing, sales, more equipment, etc. That's going to be a cinch. Well, we did it.
We figured out the formulations, we got the equipment, and we made the products. However daunting it may have seemed, this was actually the easiest part. Now comes the fun part. Sales & Marketing. Our first products were released in early March of 2020. We scheduled events, we bought t-shirts and koozies and other handouts. We were ready to put our brand on the map and we were going full steam ahead. Except that there was an unforeseen adversary that was about to rear its ugly head and all but stop us in our tracks. COVID. All events shut down, almost all retail stores shut down, social gatherings ceased to exist as we once knew.
That map that we were trying to put our brand on just got really small. Our sales channel was limited to our website and social media became our main, if not only, marketing channel. But we're not the only people in this boat. People market on social media all the time and some people do it very, very well. We're not some people. We struggled. We'll leave out some of the details of halfwit questions we would ask each other on how to post this, or share that, or like them, but I can assure you that even Baby Boomers weren't coming to us for Facebook advice. Oh, and one giant hurdle about marketing a CBD product is the fact that you can't legally state any of the benefits of CBD.
Although now federally legal, the FDA still prevents companies from making claims on the benefits until further studies are done. Picture trying to sell a bicycle under the same circumstances. Hello, this is a bike. The bike is blue. Wheels on the bike go round and round. That last sentence may actually be on the verge of crossing the line. Nevertheless, we managed, and we started making sales. Here comes another mountain. Banking is yet another grey area in the cannabis industry. Can they loan you money? Can they hold your money? Can they process credit cards for you? Well most of them are still trying to figure all of this out and for a while, we had one that would hold our money until they wouldn't. Have you ever had all of your operating cash frozen? Trust us, it's not fun.
If you hadn't already been dialed in on your cash flow you're about to be. All you have is whatever amount of petty cash you had lying around and that is quickly getting absorbed by pesky overhead costs like electricity, and water, and such. But after a very dismal 30 days or so we got our cash back and found another bank to do business with.
Yes, there have been a few bumps but it only takes one customer coming in and telling us how much these products are helping them to remind us that the reward is well worth the journey.
Great, so let's talk business. Can you tell our readers more about what you do and what you think sets you apart from others?
We are a family-owned, farm-to-table CBD brand. What this means is that we actually grow the hemp on our family farm, extract the CBD and other cannabinoids, and perform the majority of the formulating and bottling at our facility. Doing this allows us to control all major components that go into the final products.
This includes treatments that we use on our Certified Organic farm, safe extraction methods, and sourcing the best possible ingredients to enhance the health benefits of our final products. Our customers know that we are striving to create the safest most reliable product on the market. Testing is another key component to providing good, safe products.
With limited regulations on the manufacturing of CBD products, it is easy for companies to produce products that contain little to no actual CBD, as well as use subpar ingredients that may contain harmful components. We utilize 3rd Party testing at multiple stages throughout the process to ensure customers are getting quality products.
Can you talk to us about how you think about risk?
Our tolerance and/or aversion to risk are at times very commingled. Yes, it was a very risky move for us to enter into this new business venture in an industry in its infancy, however, we have taken many steps along the way to mitigate said risk.
Things like not overcapitalizing and allowing one sector of our company to finance the growth of another sector are things that have helped us continue to stay liquid as a company while many larger companies have begun to close their doors.
Pricing:
Tinctures $39-$89
Lotions, Salves & Creams $28-$65
Gummies $25-$45
Contact Info: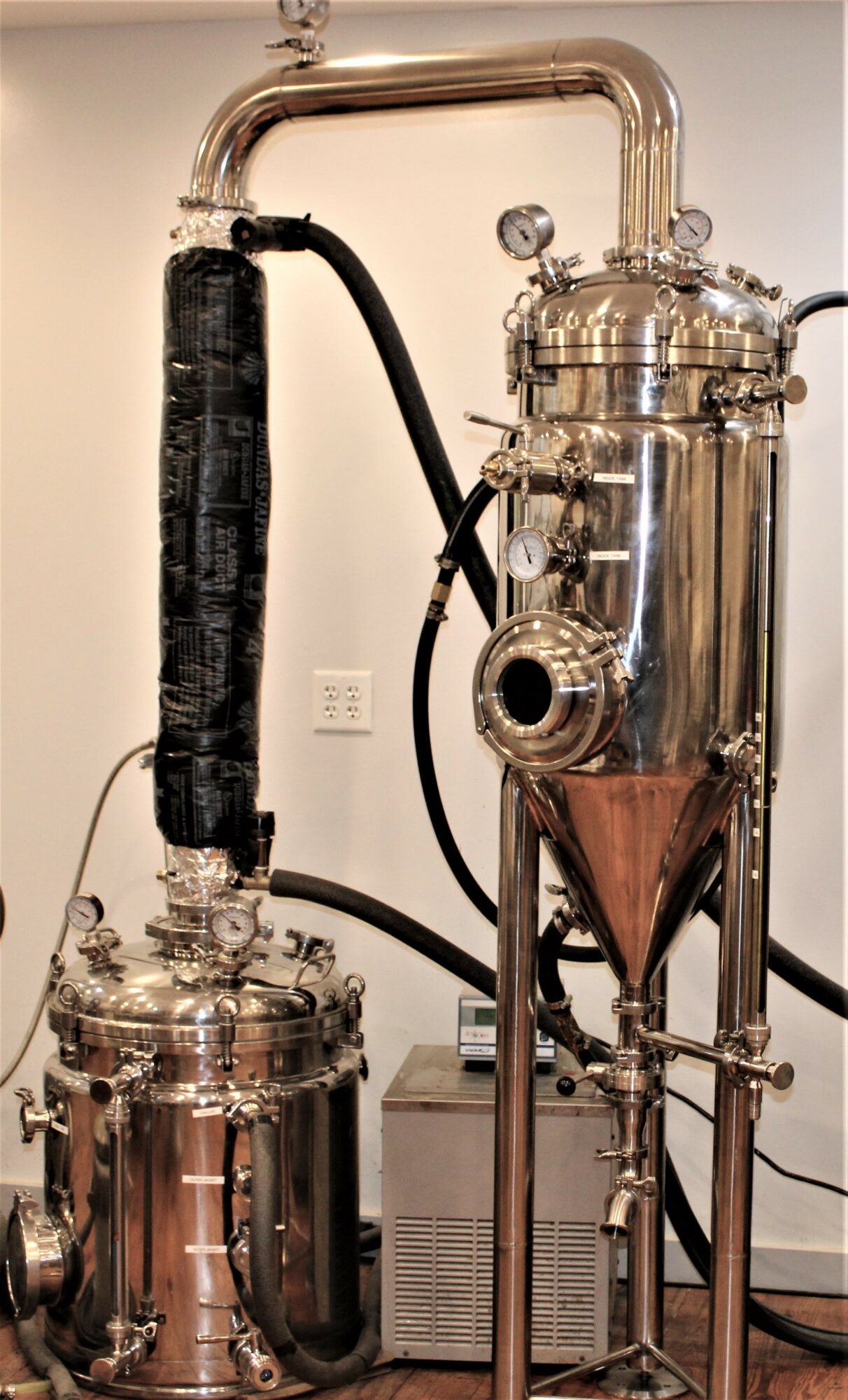 Suggest a Story:
 VoyageKC is built on recommendations from the community; it's how we uncover hidden gems, so if you or someone you know deserves recognition please let us know 
here.