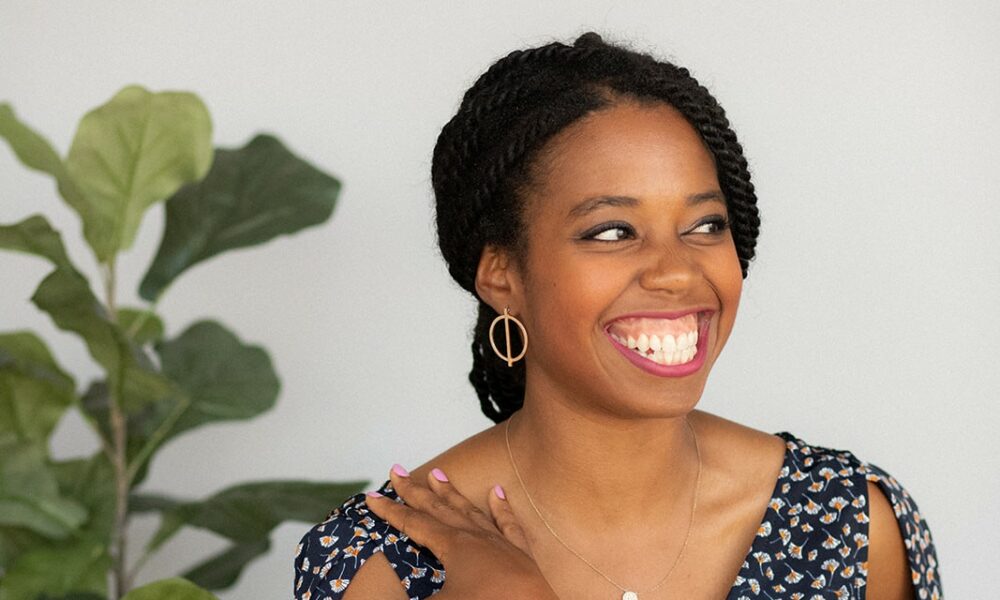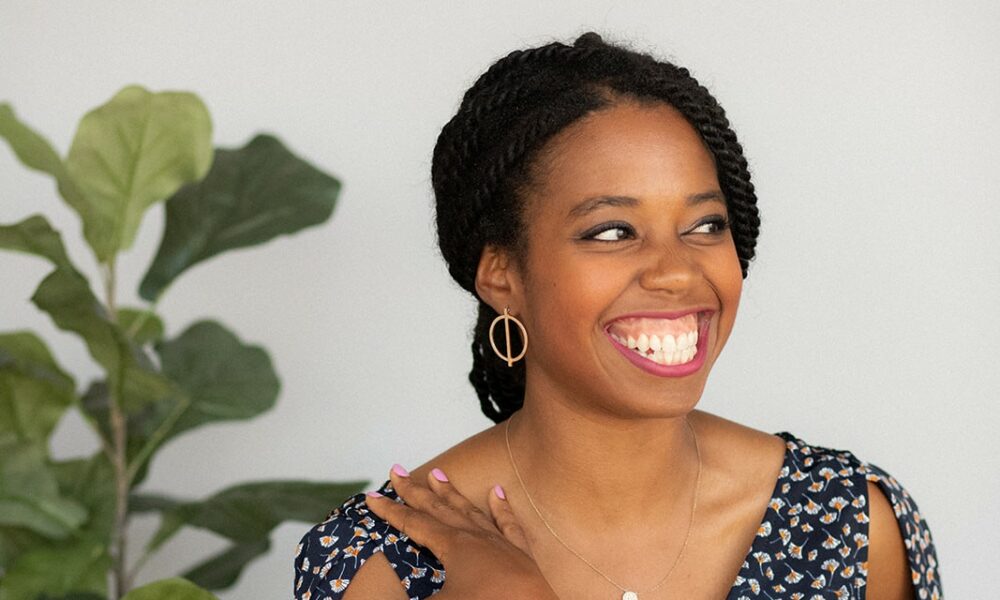 Today we'd like to introduce you to Keshia McAfee.
Hi Keshia, thanks for joining us today. We'd love for you to start by introducing yourself.
My senior year of college was full of ups and downs as I determined what my life would look after graduation. I had no idea what I was passionate about or what I would want to do for a lifetime. At the same time, I knew that I had to make some sort of decision. Towards the very end of the school year, I began to feel a strong pull to pursue international missions as a kind of gap year before launching into whatever my career would be. After going back and forth in my decision to pursue a year in missions, I had the spontaneous opportunity to go with a missions' group to Guatemala the first week of June. After returning from Guatemala, I connected with my pastor from my church back at home in Kansas City; he gave me some options for missions' opportunities to look into for the rest of the year. I landed on attending a Spanish school at a missions' base in Oaxaca, Mexico. The nine months that I spent there at the missions' base were life-changing. Within a couple of months, I was somehow pulled into volunteering for the English as a second language (ESL) class that was held at the missions' base. One thing led to another, and by the time that I completed Spanish school, I had become the teacher of that ESL class. I remember thinking as I would lead classes that "Oh! So this is what a passion feels like!"
Upon returning to Kansas City, it did not take long for me to find an ESL program to teach for. Eventually, I was able to partner with a local non-profit to help them start an ESL program for their organization. Somewhere in the midst of starting an ESL program and deciding how I could make my passion for languages into long-term work, I realized that many people my age (20s at the time) would talk about their forever desire to learn a second language. They realized that the most efficient way for them to learn a new language would be to immerse themselves into a culture that spoke that language. However, the realities of life kept them from choosing to pick up and move to another country to gain that experience. As I would hear different variations of this story, I imagined my part to play in that narrative.
The pandemic could not have come at a better time. I had come to a place in my life where I wanted to pursue what I was passionate about. I began jotting down ideas of what a language program could look like. Instead of spending time on Netflix during all of my free pandemic time, I was driven to dream. A couple of months into the pandemic, I launched Bridge the Gap. I started by offering a beta 10-week virtual program where I matched students wanting to learn Spanish with native speakers as their conversation teachers. Almost to my surprise, it worked and both the students and teachers benefited from the classes. I decided to make some adjustments and continue the program. After a year in, the virtual program has reached more than 20 students and partnered with four native speakers from different Spanish-speaking countries.
Would you say it's been a smooth road, and if not what are some of the biggest challenges you've faced along the way?
The road has definitely not been smooth. The main struggle that I have experienced in launching Bridge the Gap is getting the word out there. Everyone that I know thinks that Bridge the Gap is a great idea and has great potential, but the burden remains on my shoulders to show the value of my company to those who do not know me at all. I recently graduated with my MBA, and I took a handful of classes on marketing as a part of the curriculum; however, learning about the marketing side of business versus putting marketing practices into action are two very different things. I have also run into struggles with branding. Because I was so ready to get the business going, I had to come up with a quick logo, and now as I am considering a re-launch, I am realizing all of the thought and footwork that needs to go into logo design, brand colors, and branding in general to help my social media platforms draw new students in,
Lastly, time and energy has been another struggle along the way. Because I work a full-time job along with running my business, it is easy for me to put my business goals on the back burner. However, before launching into this side hustle, I made up in my mind that I am committing at least 3-5 years into building the business. As a result, I am expecting to be a little exhausted, to sacrifice what I can, and to put it all on the line to help Bridge the Gap to make it.
Alright, so let's switch gears a bit and talk business. What should we know?
The mission of Bridge the Gap Language Services is to provide practical opportunities for adults to learn a new language through interactions with the native speaker they are matched with. Our vision is cultural exposure through language learning for all. We do this by bridging two "gaps." The first gap is the space between wanting to learn a new language to actually successfully learning that language. We all know the benefits of learning a second language, but even with all of the apps out there (Duolingo, Tandem, Babbel…just to name a few), there always just seems to be something missing. Conversation with a real person, accountability to actually do the work and learn, the structure necessary to learn in a strategic way are all hindrances that I believe most people would say keep them from learning. We bridge this gap so that students can start learning in a practical way. The second gap we bridge is cultural exposure through relationship building. Culture is a cornerstone to language. By interacting on a weekly basis with a native speaker, the student is "immersed" into their teacher's world and can move being culturally unaware to being culturally aware.
I am extremely proud of the fact that Bridge the Gap doesn't just focus on the education transaction of learning a new language. Our focus goes deeper than that into giving students that space they need to grow as a person in their worldview and perspective. By building relationships with their conversation teacher, they are gaining cultural exposure and awareness.
We offer 8-week classes where students weekly receive a recorded grammar lesson and two live 30-minute conversation sessions with the native speaker that they are matched with. For an additional cost, students can add on live grammar sessions and longer or more conversation sessions.
Can you talk to us a bit about happiness and what makes you happy?
Seeing people open their world to other cultures makes me extremely happy. We can be so drawn to what we know and who we are used to being around that it closes us off to having a greater and more realistic worldview. I have found that when people intentionally diversify who they are around, their perspective changes and they ultimately live happier and fuller lives.
Pricing:
$160 for an 8-week class that includes weekly one recorded grammar lesson and two 30-min conversation sessions
$240 for an 8-week class that includes weekly one recorded grammar lesson and two 45-min conversation sessions
$320 for an 8-week class that includes weekly one live 30-minute grammar lesson and two 45-min conversation sessions
$200 for an 4-week class that includes weekly two 1-hour conversation sessions
Contact Info: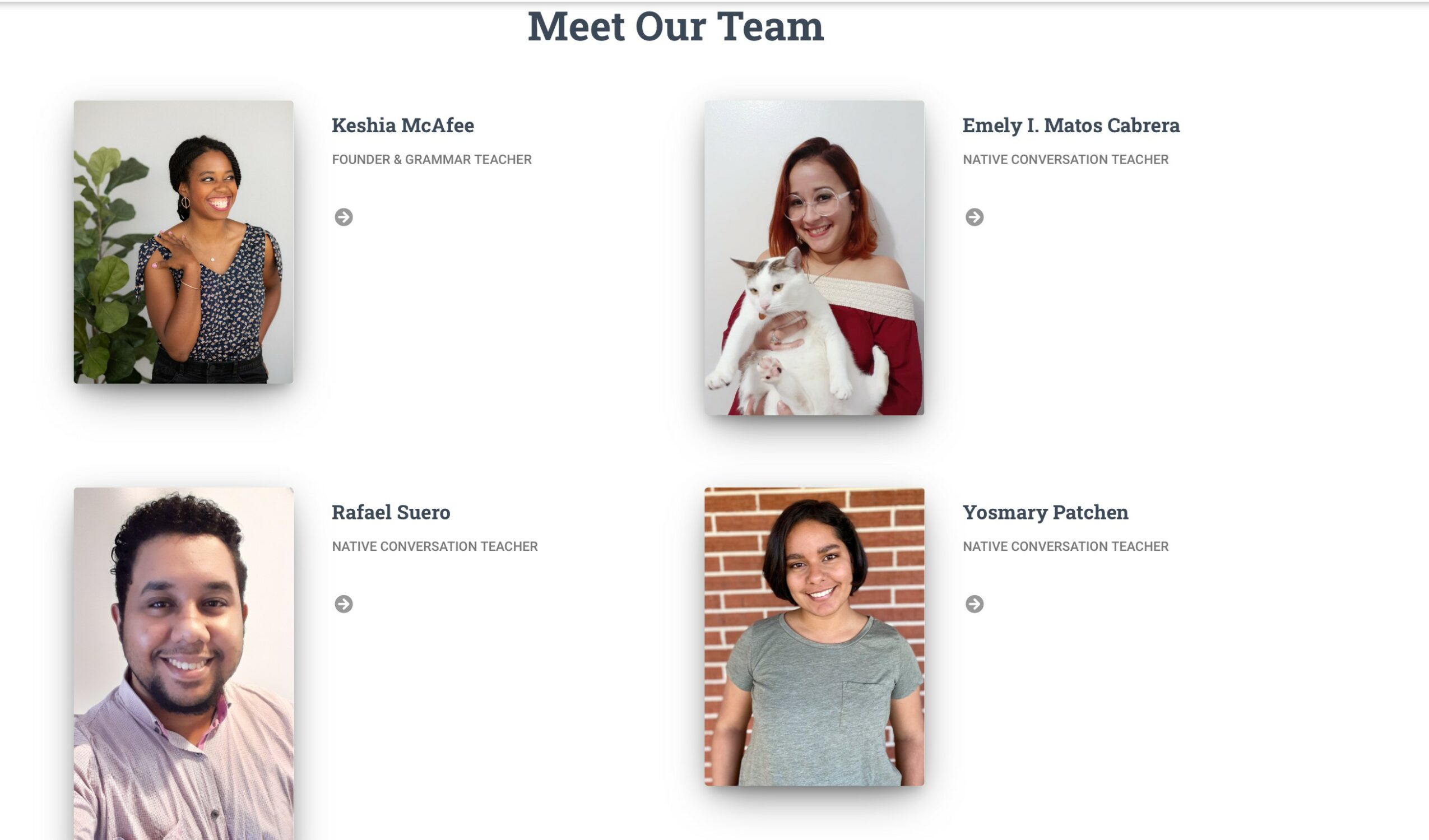 Image Credits
Photographer Ciara Criddle
Suggest a Story:
 VoyageKC is built on recommendations from the community; it's how we uncover hidden gems, so if you or someone you know deserves recognition please let us know 
here.