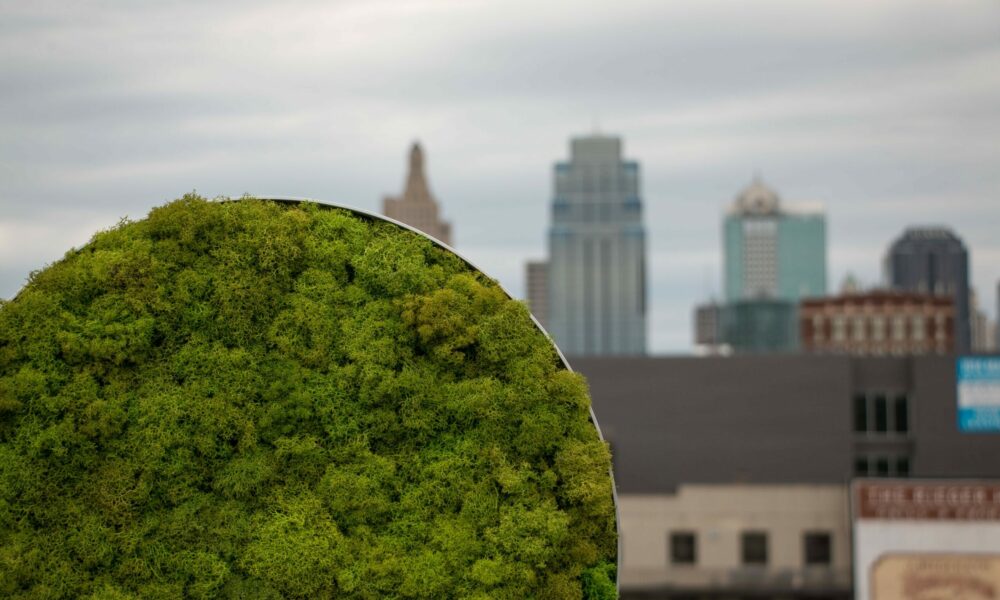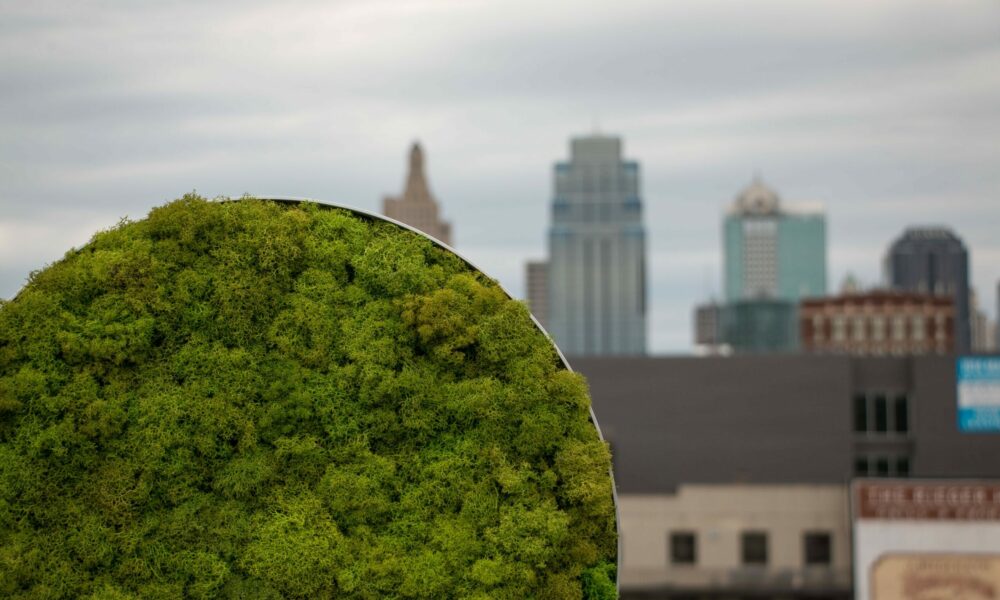 Today we'd like to introduce you to Kasey Riley.
Hi Kasey, so excited to have you with us today. What can you tell us about your story?
Our story spans continents… From meeting in Malaysia and marrying, having only spent two weeks together (Morten Klinte was living in his home city of Copenhagen, Denmark and Kasey Riley was living abroad in Beijing, China, when we met), it took us a few years to turn our love of greenery into a business- but in a good way.
Stemming from a not-so-intentional but nonetheless, Bohemian lifestyle of travel, love of nature, delight in food, and good liquor, The Fat Plant Society grew out of a return to our roots in Copenhagen in 2015. We made the decision to turn what we love, admire, and are inspired by into a business that would not only enhance the beauty of a space but also the wellness of those who inhabit it. We founded The Fat Plant Society in the spring of 2016 in Kansas City, a city that has been home to us (off and on) since 1999.
Why Kansas City? We could go on and on about Morten Klinte's long and abiding love for the United States (fertilized by the stories of his sailor Grandfather) but the reason we needed to return specifically to Kansas City was simple. Kansas City is a special city. It is the kind of city you can lose your wallet in three times and have it returned to you, with everything intact, but more than that, Midwestern values align with Scandinavian values- Pragmatic. No nonsense. Transparent. Kind.
The son of an artist mother and statesman father, art, nature, and travel have been guiding influences in his life from the beginning. The Danish "imagination" is simultaneously alone and together and all of Danish design and 'hygge" are predicated on the importance of design beauty (form) as well as function.
Danes celebrate nature in every aspect of life and Danish interiors reflect that very ethos. Much like the paintings of Danish painter Hammershoi, Danish design whispers instead of screams. It allows and encourages the finding and making of beauty in every corner of the interior environment. Even our founder's last name, Klinte, harkens nature as it is the name of a beautiful wildflower that dots the landscape of Denmark.
As it was in the beginning, studying and learning remain a vital part of what we do. We (as in all of us on the planet) are in the midst of a green transformation of the very best kind. Biomimicry is influencing the design of buildings and engineering solutions using nature as its guide.
Biophilic design is becoming not only a desire but a given for those who espouse wellness and concern for the well-being of their customers and employees. Our goal is to make the world a healthier place by contributing our moss designs that absorb noise, reduce VOCs (volatile organic compounds) in the air, and bring calming beauty to the spaces in which we live and work. And since having nature in view also promotes environmental stewardship, we like to think our real moss designs contribute to some larger goals for human beings and our planet.
The "Society" we have formed reflects our values, our travels, our need for community, and our sincere belief in and love of the real moss and biophilic designs we create for our clients.
Would you say it's been a smooth road, and if not what are some of the biggest challenges you've faced along the way?
Like every independent endeavor, making the decision to go out on one's own is never a light decision but we are so glad that we not only made the decision, we have also "stayed the course."
When the pandemic was declared in March of 2020, we thought it might portend the end of our business so we were delighted and infinitely grateful that one of the lessons employers seem to have learned from the pandemic is that the environment in which their staff work and meet is as important to their well-being as it is to productivity.
Like many businesses, our current challenge is access to materials. From moss itself to our backing and framing materials, we, like contractors and sub-contractors are holding our breath regarding every delivery and hopeful that the delay in deliveries and the challenges moss vendors in Kentucky, North Carolina, and Florida are facing in terms of hiring and retaining harvesters will be a temporary rather than permanent challenge.
Lastly, it has been an exciting challenge to educate our clients and the general public about moss. There is actually a somewhat steep learning curve to green walls and we work diligently to explain the difference between living plant walls and moss walls (living plant walls require maintenance while real moss walls do not) and we continue to work to educate folks about the differences without ever denigrating living plant walls- they are beautiful and provide many benefits so it really boils down to a client's available budget and time for maintaining an installation.
Alright, so let's switch gears a bit and talk business. What should we know?
As one of (if not the first) small design studio in the Midwest region to specialize in biophilic design and moss, we found that there are two key aspects of our work that set us apart from other biophilic design studios:
1) Danish design ethic-we work to create designs that are clean, simple, and adhere to Danish Design Principles and retain the moss (nature itself) as the core of the work. There are other designers that create complicated nature scapes that include preserved ferns or other preserved foliage. We actually refer those types of projects to design studios in other states and regions that do more of that type of work and we love being able to refer work to other moss designers.  Taste and design can be very individual and we seek to create designs that will stand the test of time. Danish Design principles (Morten was born and raised in Copenhagen and we have lived there together twice) live "in our spines" and guide us in terms of design that adhere to the forest aesthetic and will truly stand the test of time.
2) Custom work. Most of the moss providers on the international scale offer only standard products and those products may or may not fit into a particular design plan. Our focus on and ability to provide custom designs and build each product precisely to client specifications sets us apart from our competitors.
We also made it a practice to always "go the extra mile" for our clients, whether it is making a delivery to a client who is anxious for her Skinny Panels or taking an entire day to repair a wall (gratis) that was ravaged by toddlers, we work to provide superior customer service and develop relationships that go far beyond one project (commercial) or one purchase (residential).
Lastly, we built the business, to a large degree, on content marketing and providing clear, educational content rife with data and backed by vetted academic and corporate research. We see a lot of traffic from our articles and content- so much so that we often get requests from overseas for moss designs but we always refer clients to providers as close to their homes as possible. That carbon footprint matters and we have a shortlist of moss designers in Europe and the U.K. to which we refer clients who reside overseas.
Is there a quality that you most attribute to your success?
Listening skills are, without a doubt, the most important aspect of our client relations. As strong listeners, we are able to ask probing questions that enable us to understand the project goals, leverage a client's design budget, and meet their design needs simultaneously.
We would add empathy and respect as those principles guide our relationship with one another as well as with each and every one of our clients.
Pricing:
Skinny Panels (the standard product on our site) run $250 per panel
Custom moss designs run $85-$110 per square foot.
Contact Info: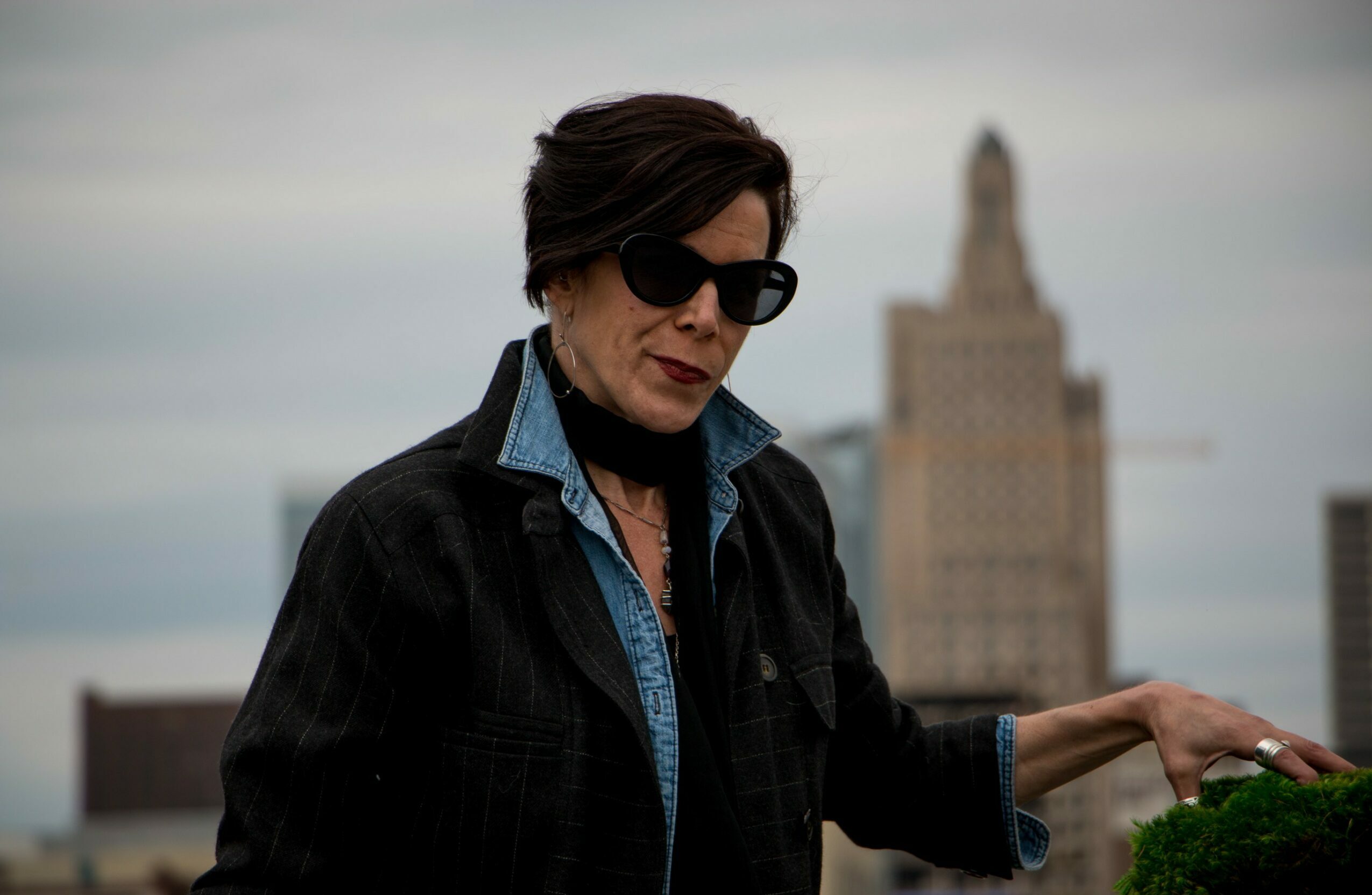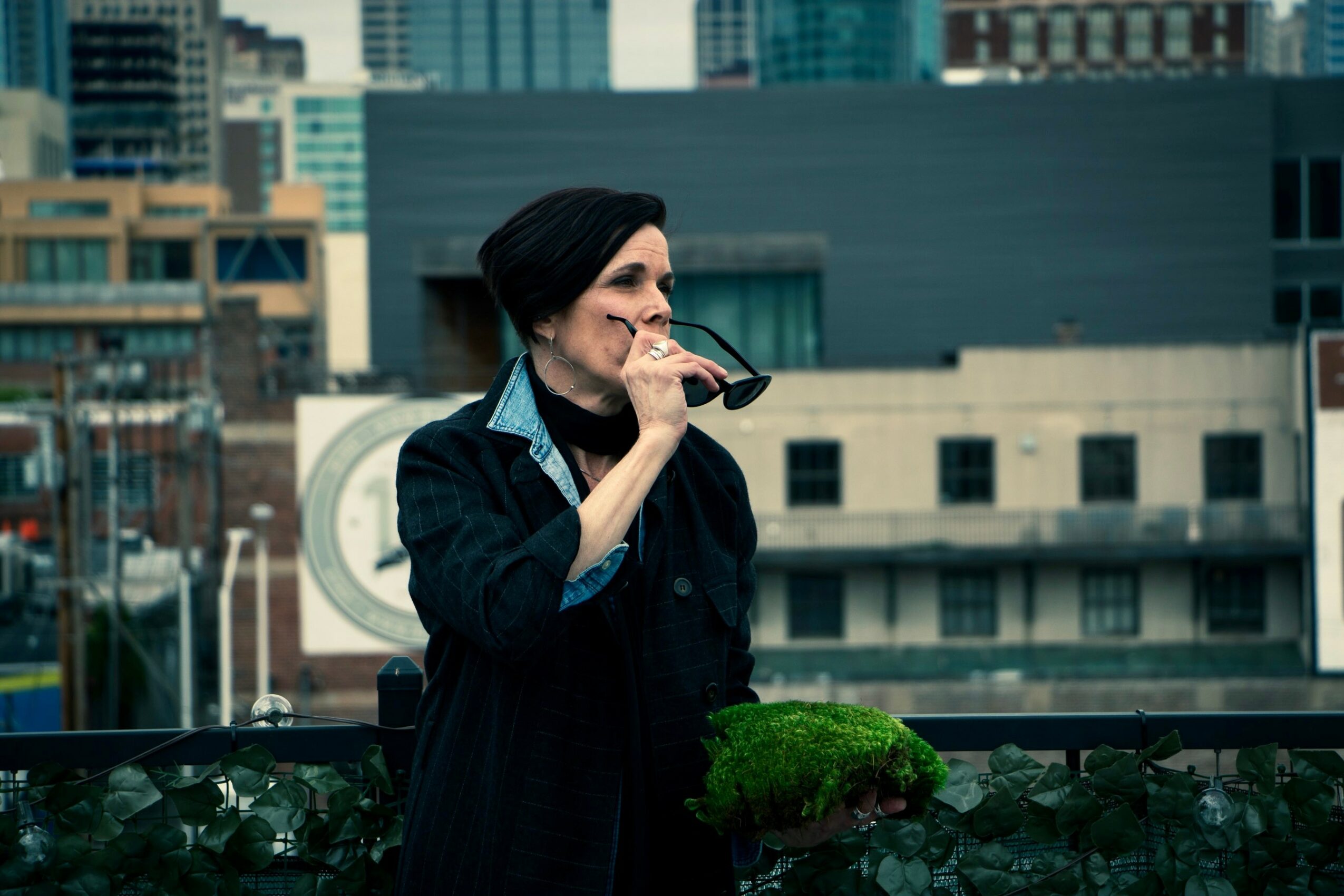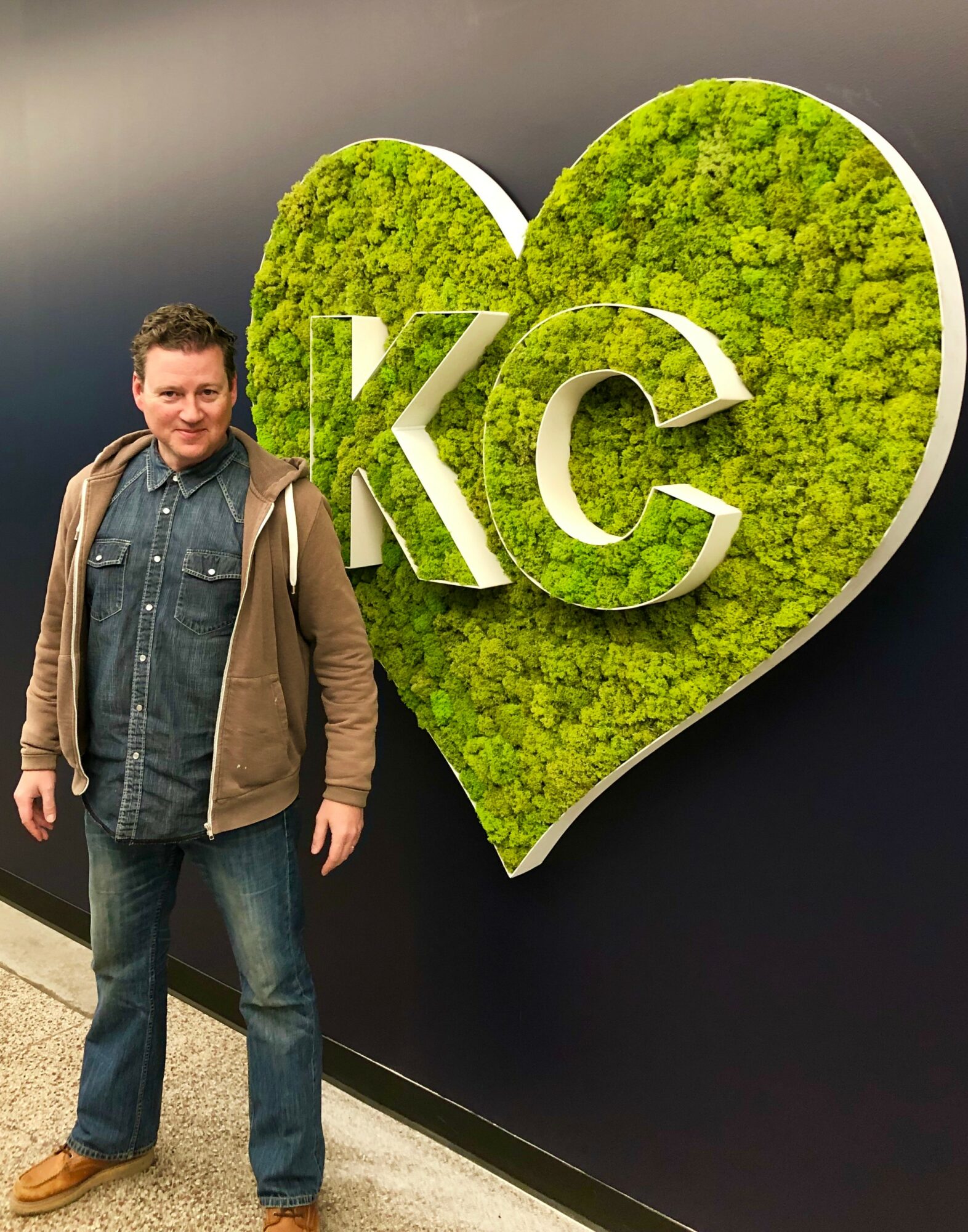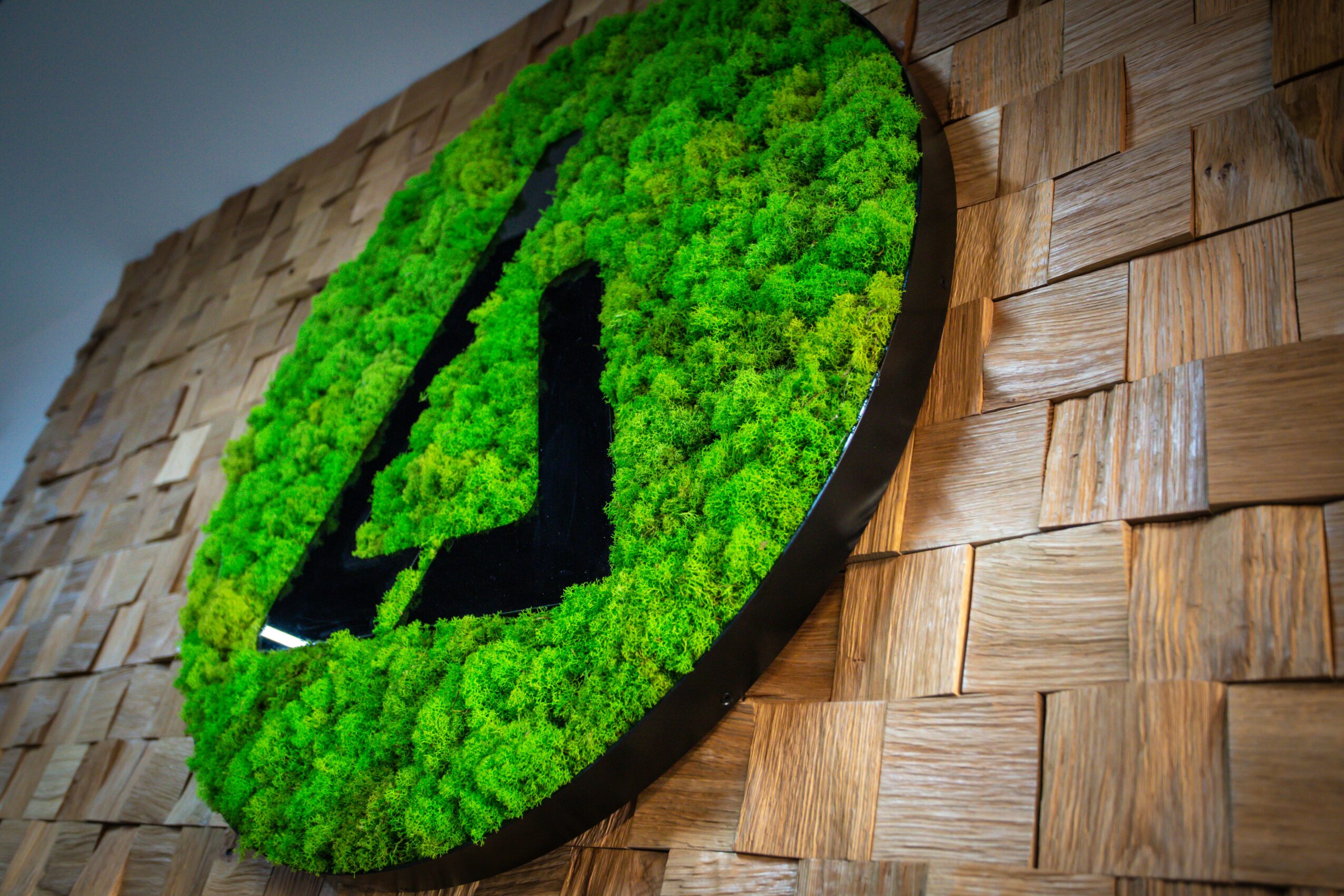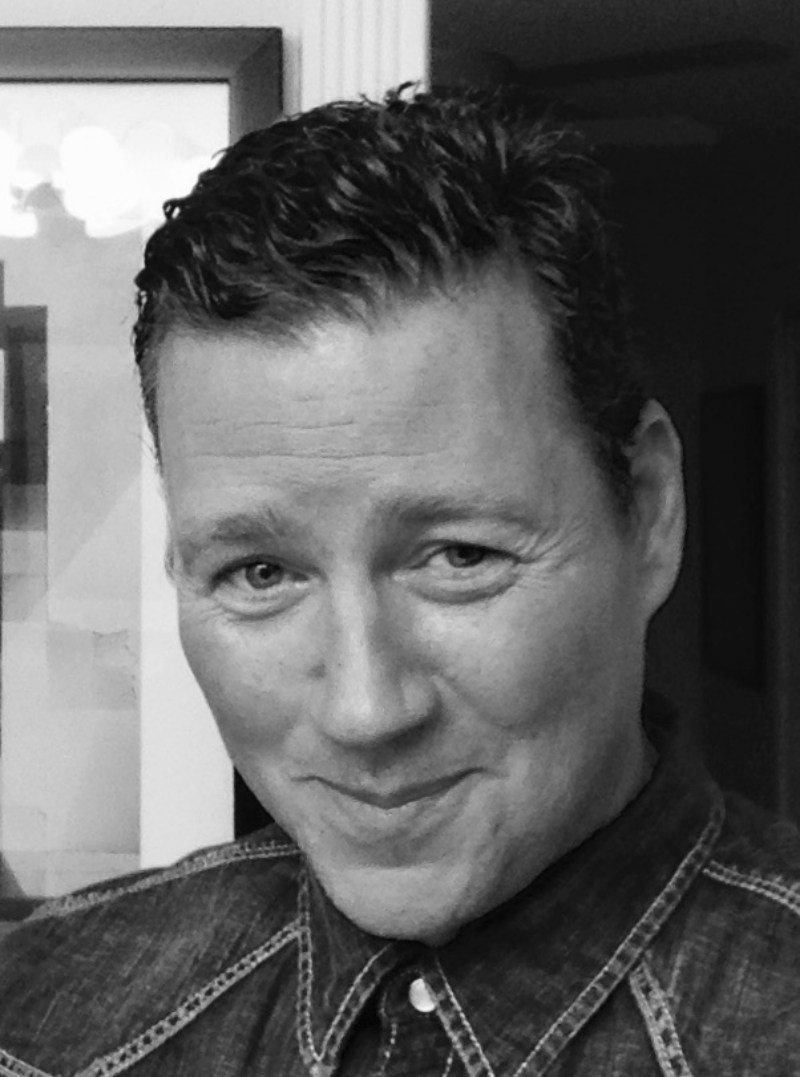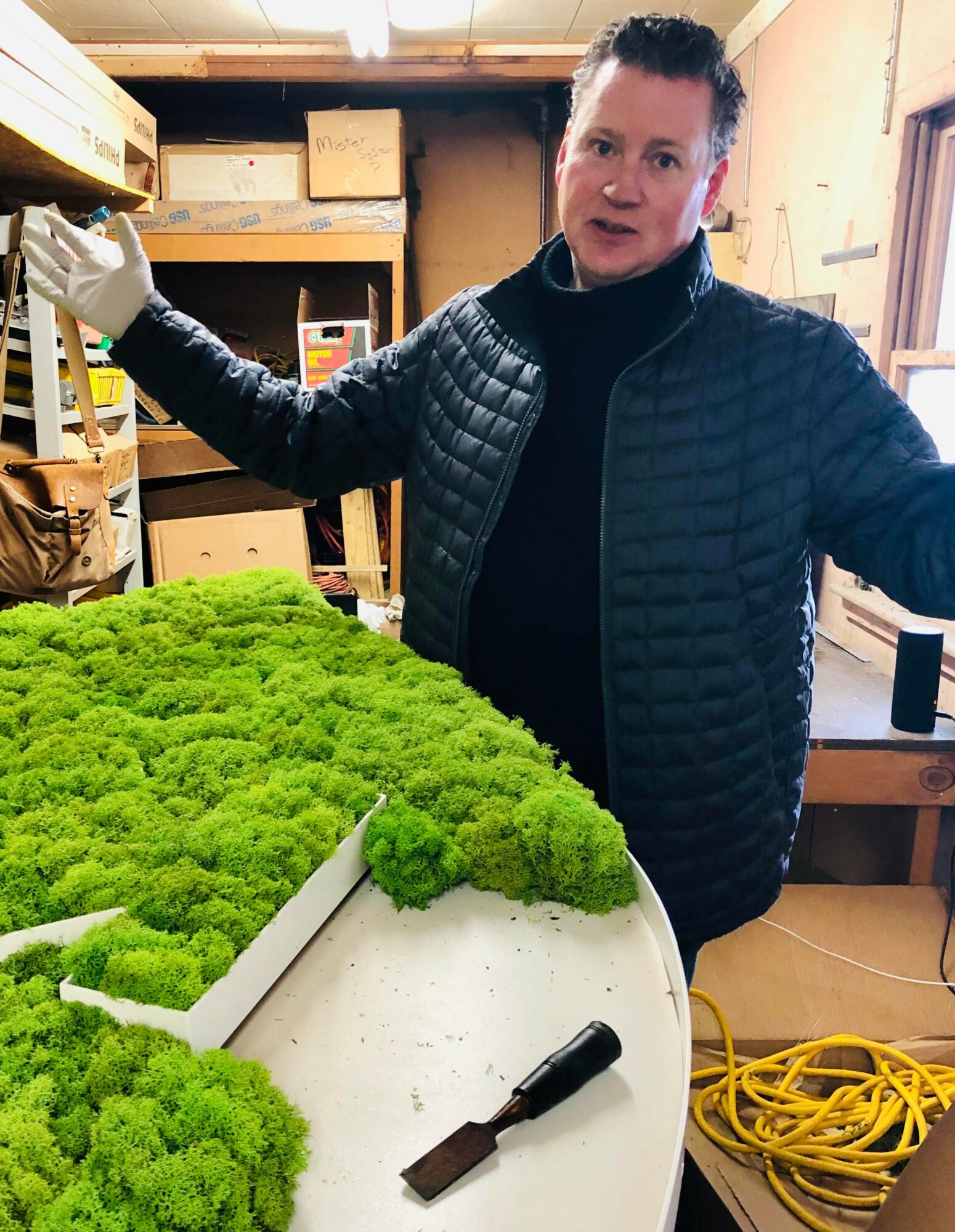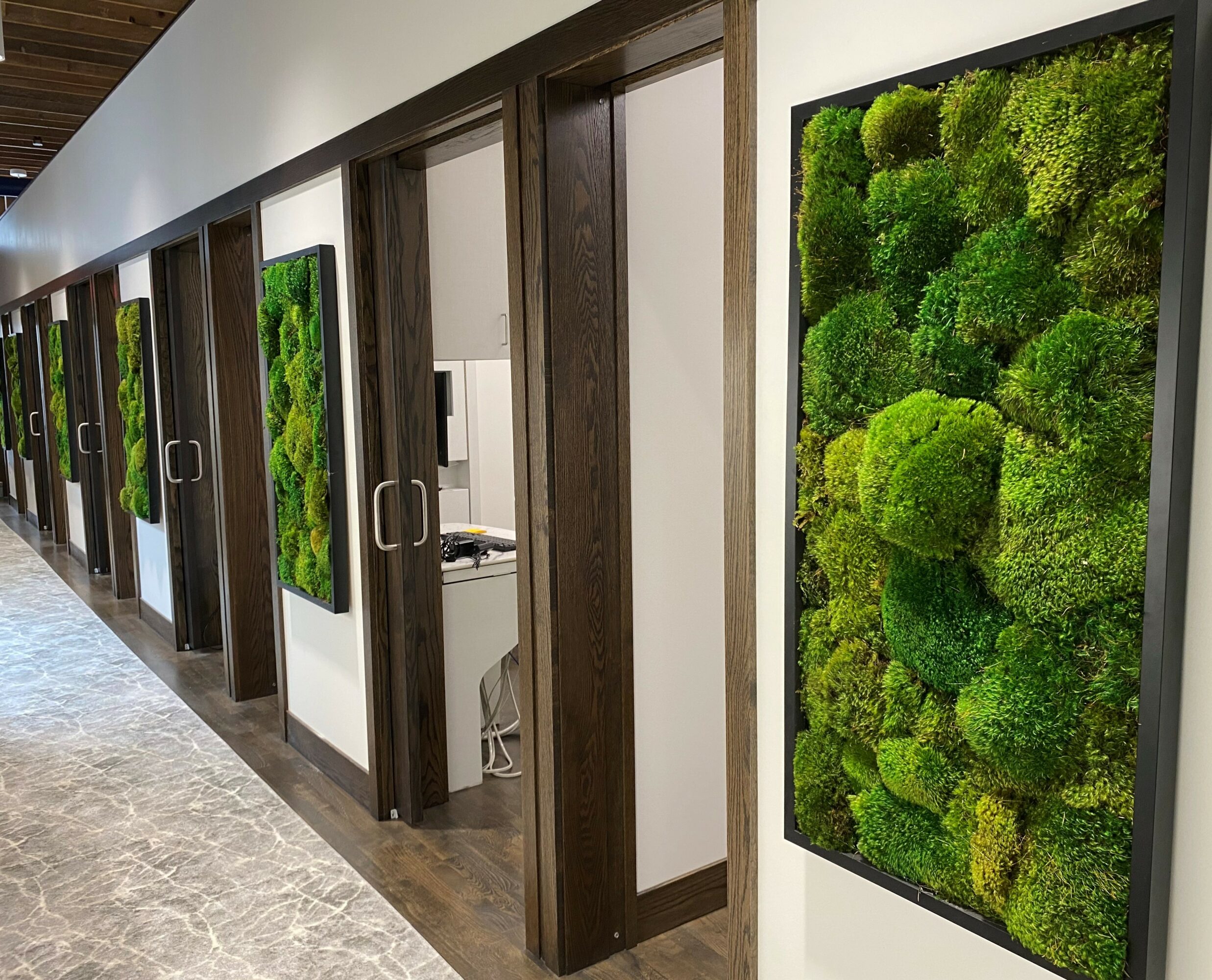 Image Credits
Photo credit to Kyle Gammon aka @PeaceOneLovePhoto for the following (the files are saved with his name): Circular Moss frame on the rooftop at The Otten on Main (Personal Photo) Closeup of Pillow Moss Photos of Kasey L. Riley The photos of Morten Klinte and the project photos were taken by Kasey Riley or Morten Klinte (The Fat Plant Society owners).
Suggest a Story:
 VoyageKC is built on recommendations from the community; it's how we uncover hidden gems, so if you or someone you know deserves recognition please let us know 
here.