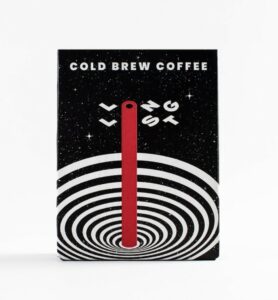 Today we'd like to introduce you to Jacq Adamson.
Hi Jacq, so excited to have you with us today. What can you tell us about your story?
November 17th, 2018, I became a mother. Two weeks after splitting up with my partner and a week after selling the van we lived and traveled in, I found I was pregnant. I thought my life wouldn't have to change much; I could keep traveling and figure it out as I go. After three weeks of throwing up in a hostel in Mexico, I decided I better take my brother up on his offer to stay with him.
Still, I thought that I'd be back traveling once my daughter was born. Some people do that and do it well, but after spending a few months traveling with a newborn, I found myself in the humbling circumstance of moving in with my parents. Up until this point, as an adult, I had always relied on myself. I am so grateful for my parents, but it was very difficult to live with them again, relying on them for help. I was feeling sorry for myself, blaming others for where I was at. Mostly I felt like a failure as a mom and a person.
One day I was reading a book, I don't know the title (I was getting about 3 hours of sleep at the moment so memory's a little fuzzy), but the author talked about taking personal responsibility for where you are and said "you made all the decisions that got you where you are today, no one else." It was my wake-up call, I had this realization that no is responsible for my life but me; there's no one coming to rescue me; if I want something better for my daughter, I have to be the one to provide it. I starting reading a lot of books on self-improvement and starting a business, I took free online classes while my daughter napped and I began writing a business plan to open a cafe. I made a decision that I would move out on my own and provide something better for my daughter.
I chose Kansas City, I had lived here when I was 20 before moving to New York, and it seemed like a great place to raise my daughter. I moved here in January of 2020, planning to get a job, save some money and open the cafe in a few years (after I had a perfect situation and business plan of course). My resolve to provide for my daughter was slightly challenged by a minor global shutdown.
But, something kinda of magical happened; realizing I wasn't going to get a job, I just decided, "screw it, why not try starting a business?" I had full-time childcare because my daughter's grandma came to visit from Poland and wasn't able to go back. I had a friend with a lot of skill in project management, great connections and plenty of time to help me get things off the ground. And because of the shutdown, no one could do much, so a delivery model was a perfect way to start. I spent $10,000 on my Credit Card to get all the materials and just said, "Ok, I am going to do this." It was a little scary, but I just kept thinking about what I really wanted for my daughter.
Entering motherhood was this new world I never realized existed before. It was so challenging and humbling, and then I found that I could do all these hard things because of it. Then, entering entrepreneurship and experiencing that humbling and challenge again made me realize that my journey of growth was just beginning. Every time a challenge is presented and it feels like all is lost, there is also the seed of opportunity. If you just keep going, you'll find your portal to what's next.
Would you say it's been a smooth road, and if not what are some of the biggest challenges you've faced along the way?
Some challenges I faced this past year of business: No child care for months at a time and then reduced daycare hours due to Covid. Being dropped by our screen printers and not having a way to print boxes with logo. Backorder and unavailability of key packaging materials. Equipment malfunctions resulting in loss of two weeks of product. Getting a flat tire in Independence during deliveries. Drop-in sales in the fall and winter. Ran an ad for a BOGO deal that lost me money because packaging shortages meant double my normal costs. Price hikes for all raw materials. Personal relationship challenges. Feels good!
Honestly, though, in each one of these challenges, I grew so much and became a better and stronger person and business owner. I learned how to become more efficient, ask for help and to remain calm under any circumstance. Packaging challenges led me to finding a great supplier of recycled cardboard, reducing costs by 75%. A lack of child care and getting a flat tire showed me that I have great friends who will show up and put their own lives on hold to help. The equipment malfunctions led to me to keep less inventory and reduced my waste by 30%. The drop in sales helped me get better at budgeting and getting really creative in using the resources I did have. Price hikes led to me start planning for the future and making sure that I have a game plan for unexpected changes. Finally, the relationship challenges helped me focus on my communication and better understanding people.
We've been impressed with Long Lost Cold Brew, but for folks who might not be as familiar, what can you share with them about what you do and what sets you apart from others?
At Long Lost Cold Brew we focus on making the best cold brew you've ever tasted. We are ridiculous in our process so our customers can enjoy a well-crafted cold brew on tap at home. We start with single-origin coffee beans, roasted to our unique specification by Marcell Coffee Projects, brewed at exactly the right moment to capture the best flavor from the bean. We use a proprietary filtering method and taste every single batch to ensure that it meets our exacting standards. Coffee that doesn't measure up is donated or composted along with our used grounds.
We are proud of the care we take in creating our otherworldly coffee and are working on growing our product line and availability beyond the KC area. Currently, we offer home delivery of our 3L Bag-n-Box and our 8 oz single-serve can be found at Pop-ups, Farmers' Markets and in a few select retailers and restaurants throughout Kansas City.
Can you share something surprising about yourself?
I volunteer and donate food and coffee for Free Hot Soup, an organization that feeds the homeless.
Contact Info:
Email: longlostcoldbrew@gmail.com
Website: longlostcoldbrew.com
Instagram: @longlostcoldbrew
Facebook: @longlostcoldbrew
Other: tik tok – @longlostcoldbrew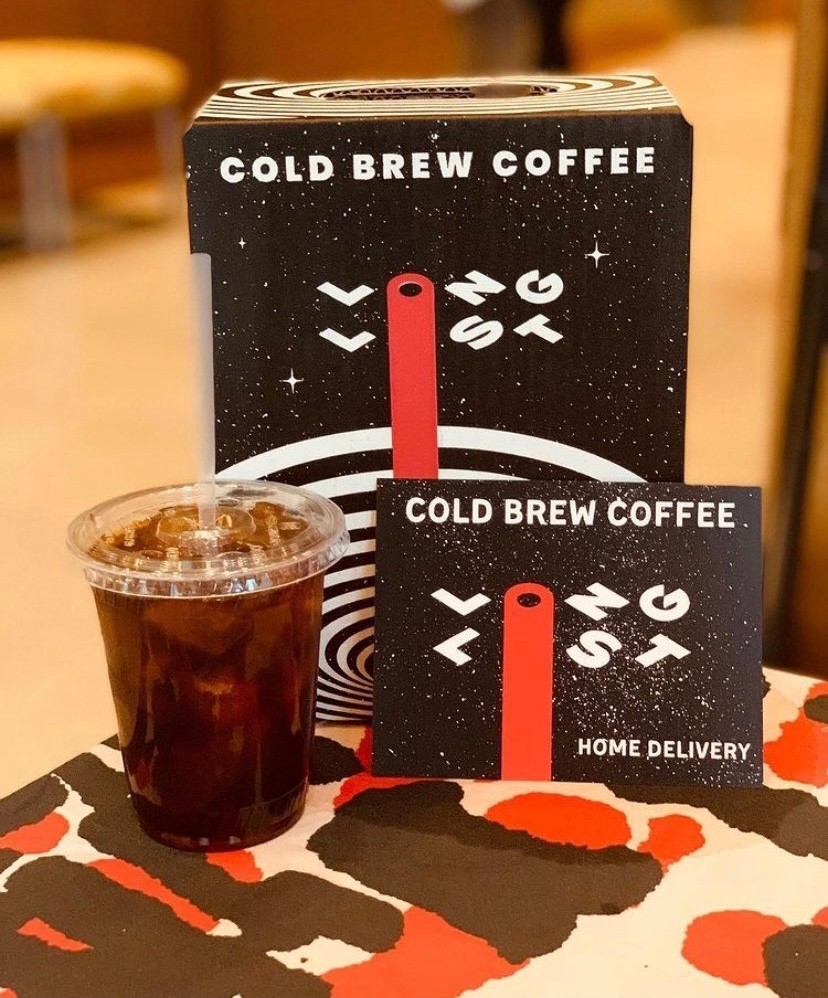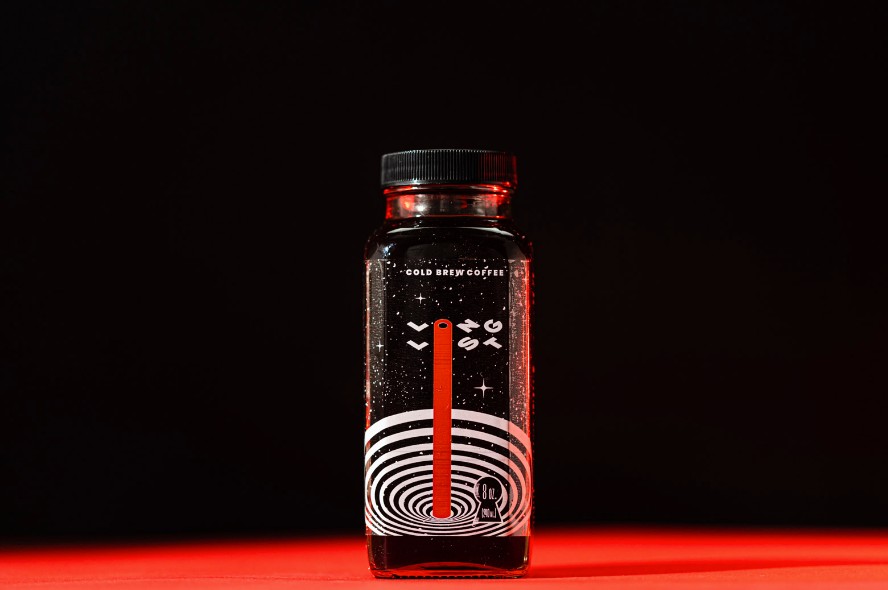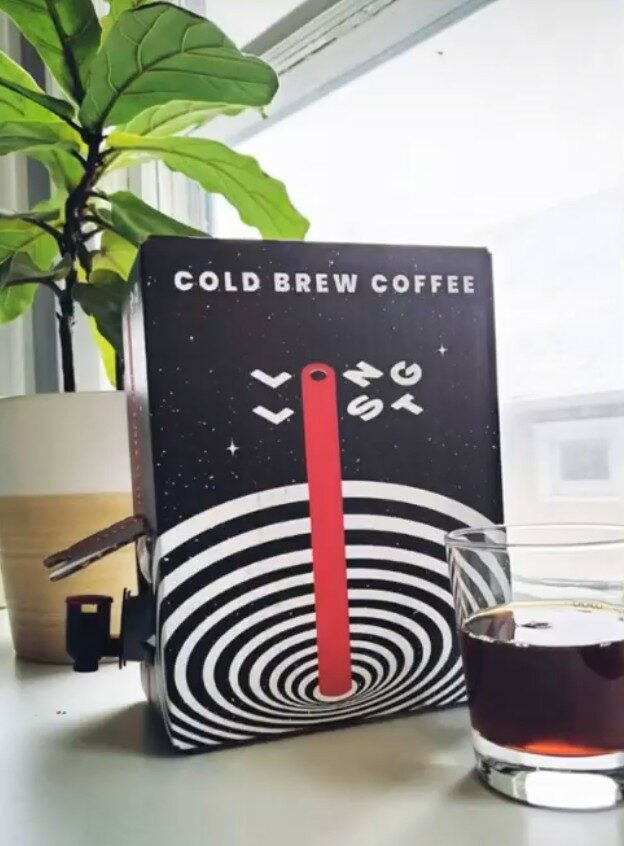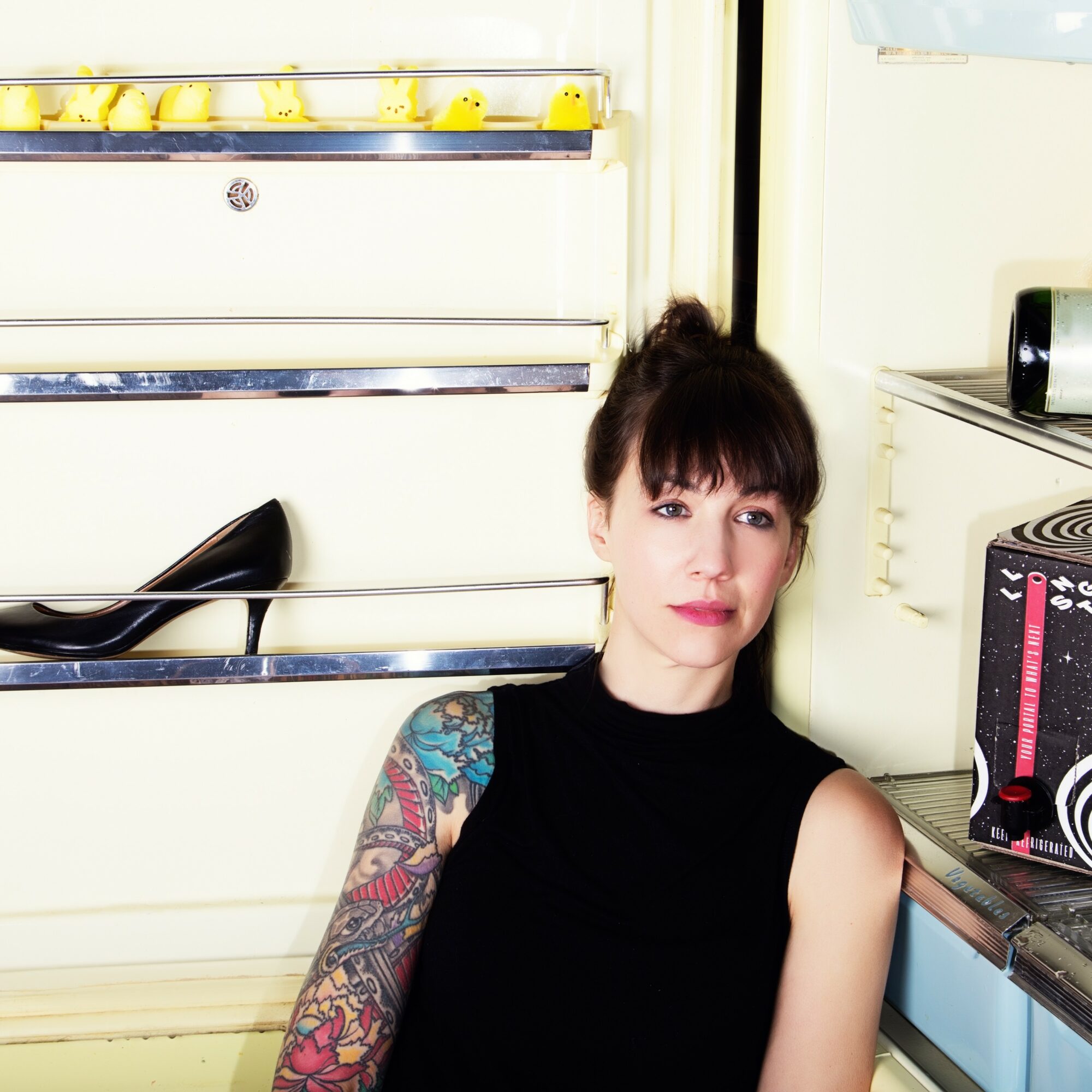 Image Credits
Rachael Jane Zach Bauman
Suggest a Story:
 VoyageKC is built on recommendations from the community; it's how we uncover hidden gems, so if you or someone you know deserves recognition please let us know 
here.