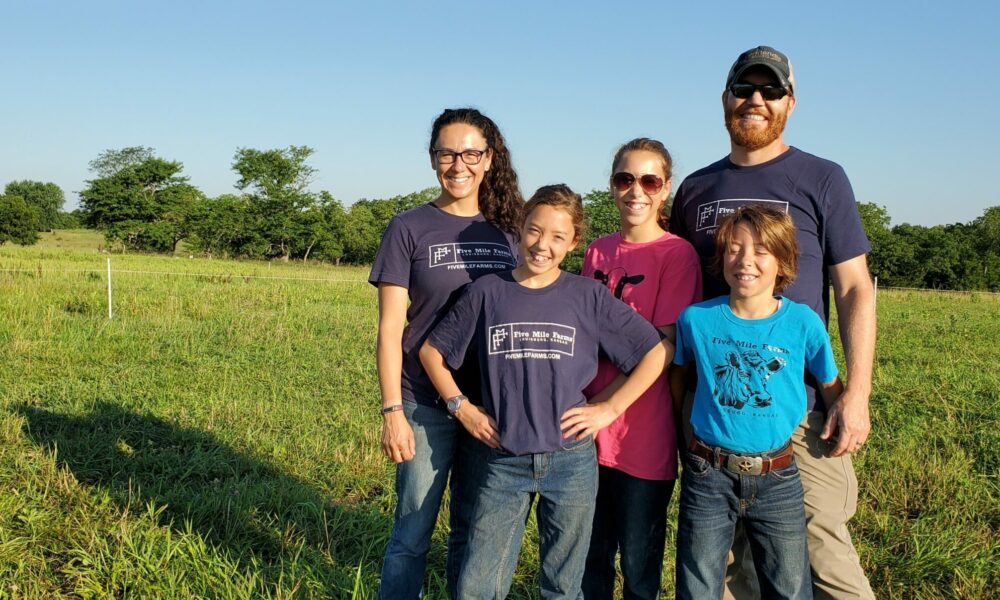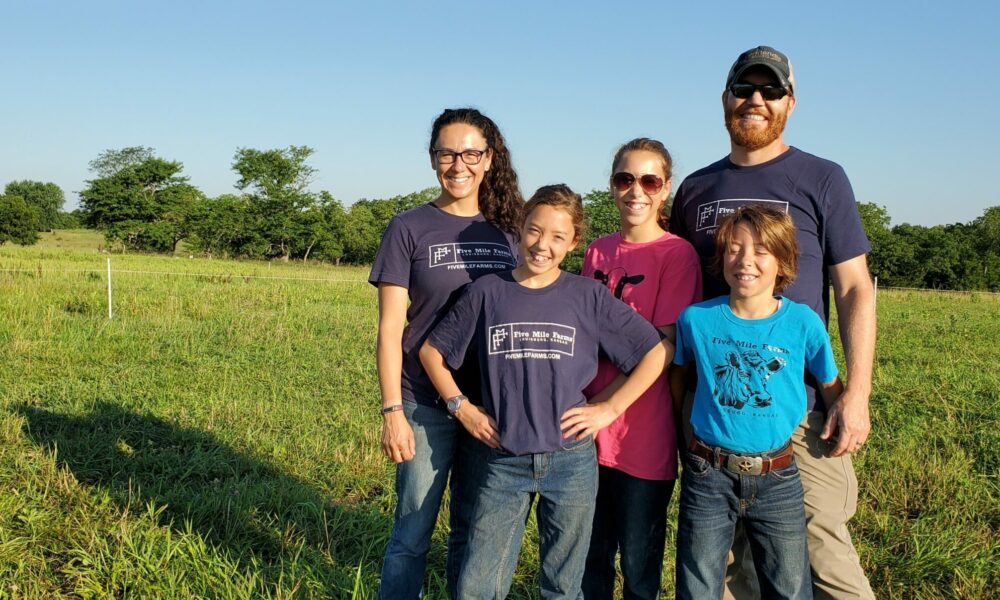 Today we'd like to introduce you to Ileana Price.
Hi Ileana, so excited to have you on the platform. So before we get into questions about your work-life, maybe you can bring our readers up to speed on your story and how you got to where you are today?
Our story begins with a desire to be more active participants in growing/raising our food while giving our children purpose and teaching them responsibility. We wanted to know how and where the animals were raised, what they were fed, how they were treated, and by who. We want our children to grow up with this knowledge and expectation.
After moving to Louisburg in 2010 to 5 acres, we started with 1 bucket calf, then some laying hens, and slowly we continued to add animals. Before we knew it, our little patch of land was blossoming into a little farm.
We outgrew our 5 acres, and in 2020 we moved to a property with more acreage.
This year we are scheduled to raise 2400 meat birds. Our herd of 40+ cattle is a mixture of cow/calves, heifers, steers, and 1 bull named Muchacho, 21 Kiko goats, 6 Berkshire pigs and 3 kunekunes. We also have about 75 laying hens. We only sell direct to consumers and getting to know every family that supports us has been very fulfilling. We enjoy chatting with our customers weekly, and swapping recipes brings us great joy.
Many have advised, 'Don't let your kids name the animals if you plan to butcher them.' We take a very different approach with our kids on many levels. They know that for something to live, something must die. We cannot think of a single example where this is not true. It is part of the circle of life, death, decomposition, and regeneration. We want animals on our farm to live an extraordinary life, being cared for by a family that respects them which includes naming them.  When their journey is complete they are slaughtered in small "mom and pop" facilities that exercise thoughtfulness and regard towards this final moment. The kids would say, "if I were an animal, I'd want to live at Five Mile Farms."
Can you talk to us about the challenges and lessons you've learned? Would you say it's been easy or smooth in retrospect?
We've had some challenges along the way. We have relied on books, podcasts, friends, Youtube, and other local farms for education, encouragement, and support. However, we have learned mainly by just doing it, we could read hundreds of books about farming, but no two farms are exactly alike. What works over there doesn't entirely work over here. We have learned to embrace failure and see it through a positive lens and as a teaching opportunity.
Farming as a family, we are presented with daily challenges, some are easy to overcome, and others hurt us deeply. For example, someone leaving the water on for hours and creating a muddy mess is easy to correct, although a costly mistake. When nature strikes and a predator attacks our meat birds, we feel devastated and vulnerable because we take being stewards of our land very seriously and think that we have failed to protect them.
We've been impressed with Five Mile Farms, but for folks who might not be as familiar, what can you share about what you do and what sets you apart from others?
At Five Mile Farm, we practice regenerative farming and grazing methods that, among other benefits, reverse climate change by rebuilding soil organic matter and restoring degraded soil biodiversity – resulting in both carbon drawdown and improving the water cycle. We are saving the planet one bite at a time.
Each animal species plays a role in our primary goal, to improve the soil.
The meat birds are raised in a movable range coop; imagine a carport wrapped in chicken wire and greenhouse plastic that can be rolled up and down (helpful during inclement weather) and with an open bottom. They are on pasture and indulge in bugs, grass, seeds, and dirt. They breathe fresh air and get to feel the warm sun on their feathers. They are moved twice a day to keep them clean and healthy. The range coop is dragged (like a sled) daily to a fresh patch of pasture, leaving the chicken poop behind. That poop is how we fertilize our pastures. It soaks down after a bit of rain and recharges the plants increasing the nutritional content and turning them into to tasty salad bar for the cattle.
The cattle are moved daily into smaller sections of the pasture; they mow that specific area down. Eat their favorite varieties and step on the others. Their hooves cause a disturbance, which is equivalent to a deep tissue massage to the soil and positively impacts the plants and their roots. They also leave their poop behind as a fertilizer.
Next on the roster is the laying hens. They love to scratch and peck for their food. They live in portable chicken coops; one resembles a garden shed on wheels the other one is a refurbished camper. These coops offer them a place to lay their eggs during the day and protection from predators and the weather at night. Otherwise, these lovely ladies are outside, roaming freely from sun up until sundown and living a truly free-range life. They forage for bugs, an occasional baby snake, and all the greens our pastures have to offer. A bovine's poop is generally in the shape of a round decorative pillow, and when left undisturbed, they are a problem because they harden and kill the pasture. The layers use their strong legs to spread it, making it easier to break down and soak in the next time it rains.
No need for a brush hog when you have goats. Goats love to eat brush; in fact, they prefer it. Goats like to eat from the top or as high as they can reach to the bottom or the ground. They are put in an area in the woods with flexible electrified netting. After they have cleared all the brush, this could be days or weeks depending on the size of the area, they are moved to an new area. When the goats move out, the pigs move in.
Can you picture a garden tiller? That's what the pigs can do with their powerful noses. This helps break up compacted soil, making it more receptive to capturing rainwater, and it stirs up the dormant seed bank. This allows us to improve the fringe areas on our property and increase our pastures/land use without buying more land. Think quality over quantity.
All the focus on the soil goes deeper than the surface. Soil is alive and thriving with microorganisms that interact with the plant's roots and bring it the minerals it needs from below. This all affects the quality of our meats.
We are a family farm that holds family, food, and friends/community in high regard. We raise grass-fed, grass-finished beef, pastured poultry, pastured eggs, and forest-raised goats and pigs. Our meats are delicious, nutritious, and good for the planet. Our farm is located south of Louisburg; we welcome farm tours and invite everyone to come out to experience and witness all of these fantastic systems in action.
When you know your farmer, you know your food.
Can you talk to us about how you think about risk?
skip
Contact Info: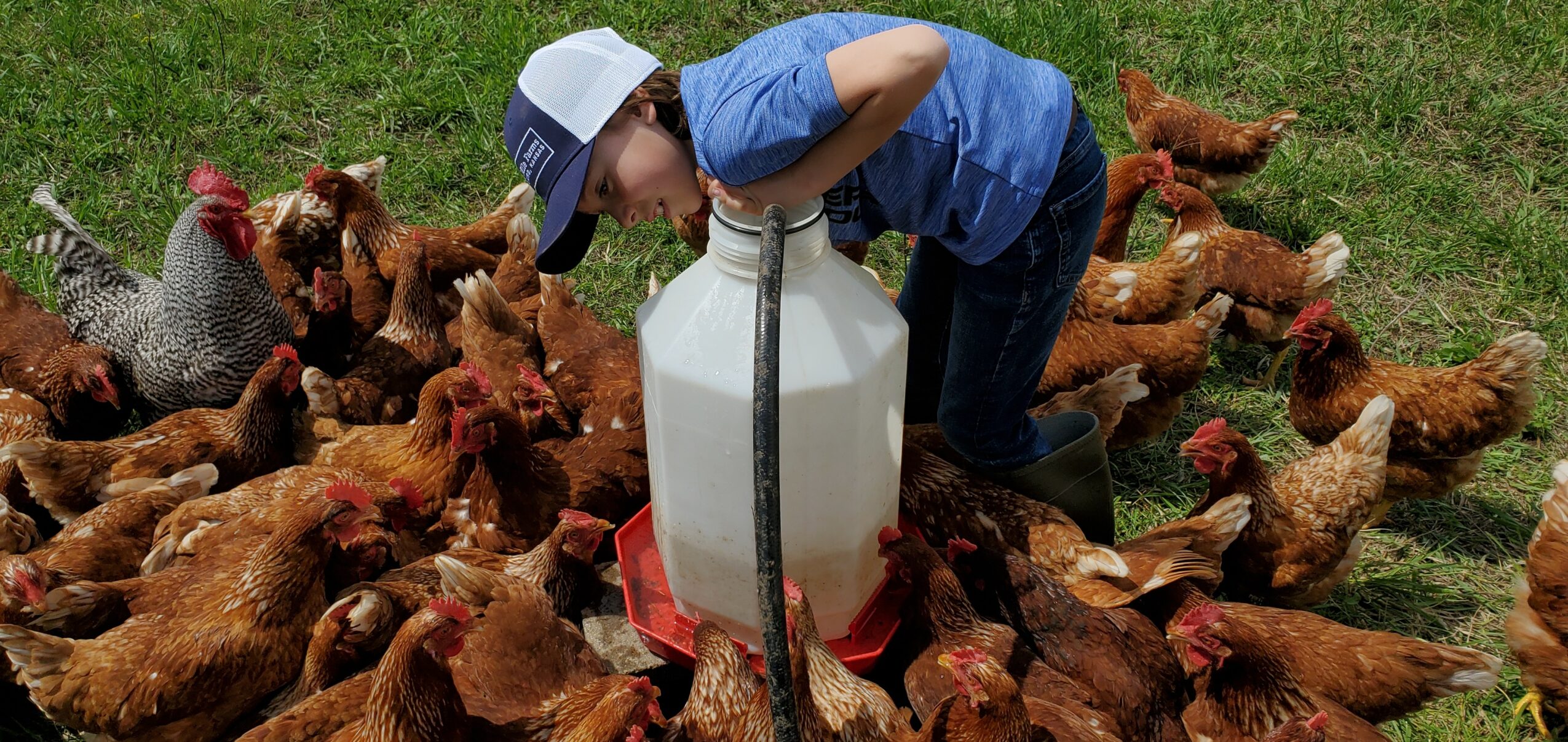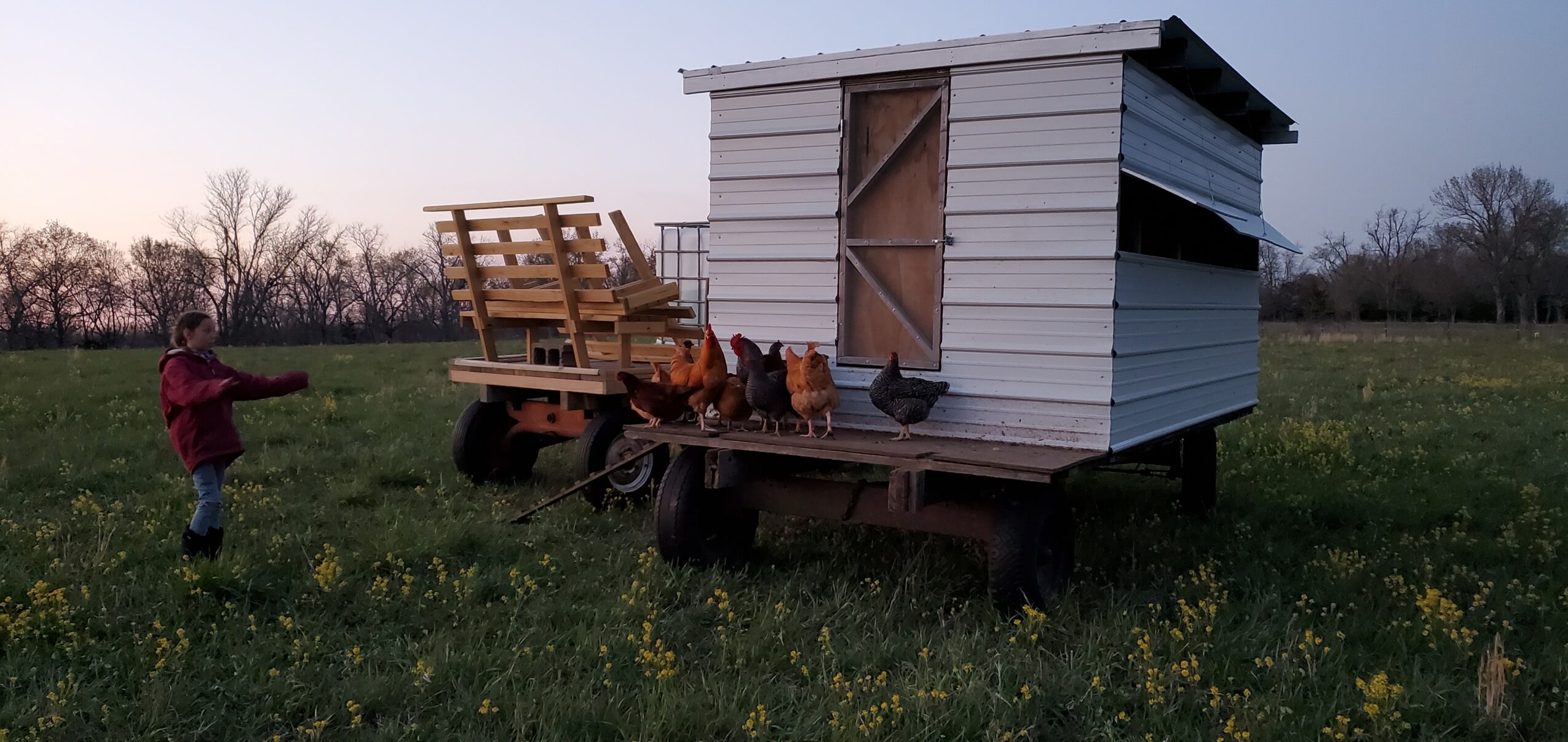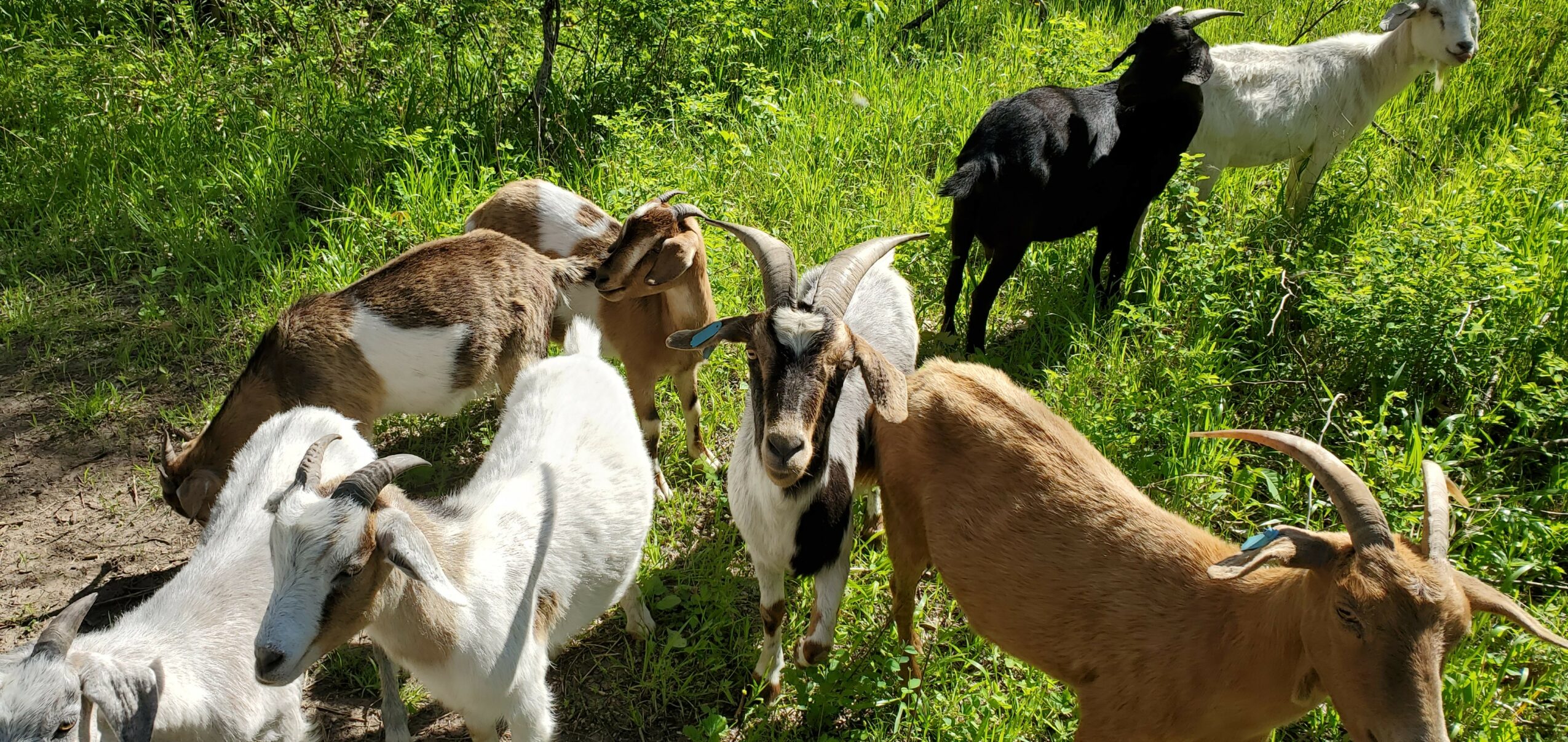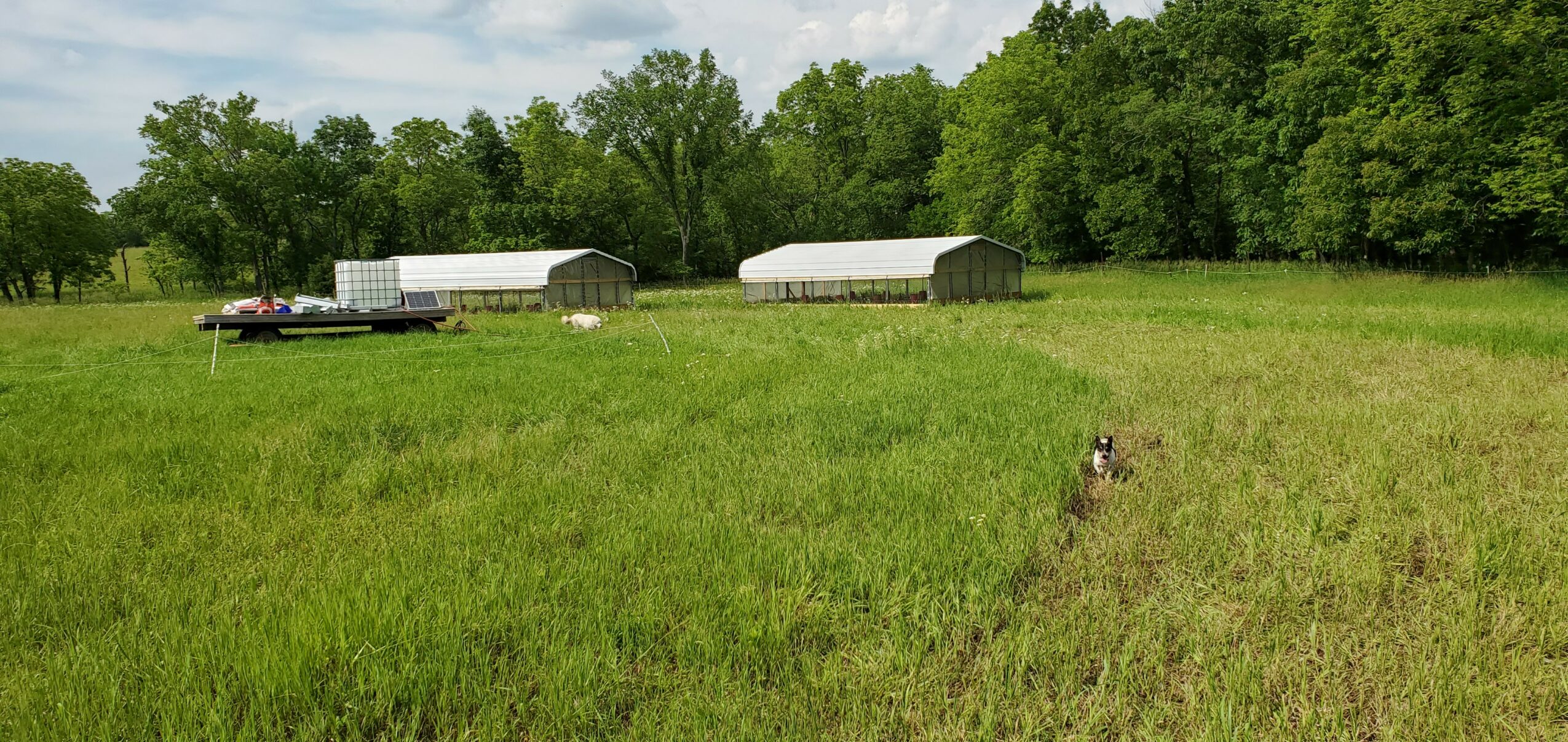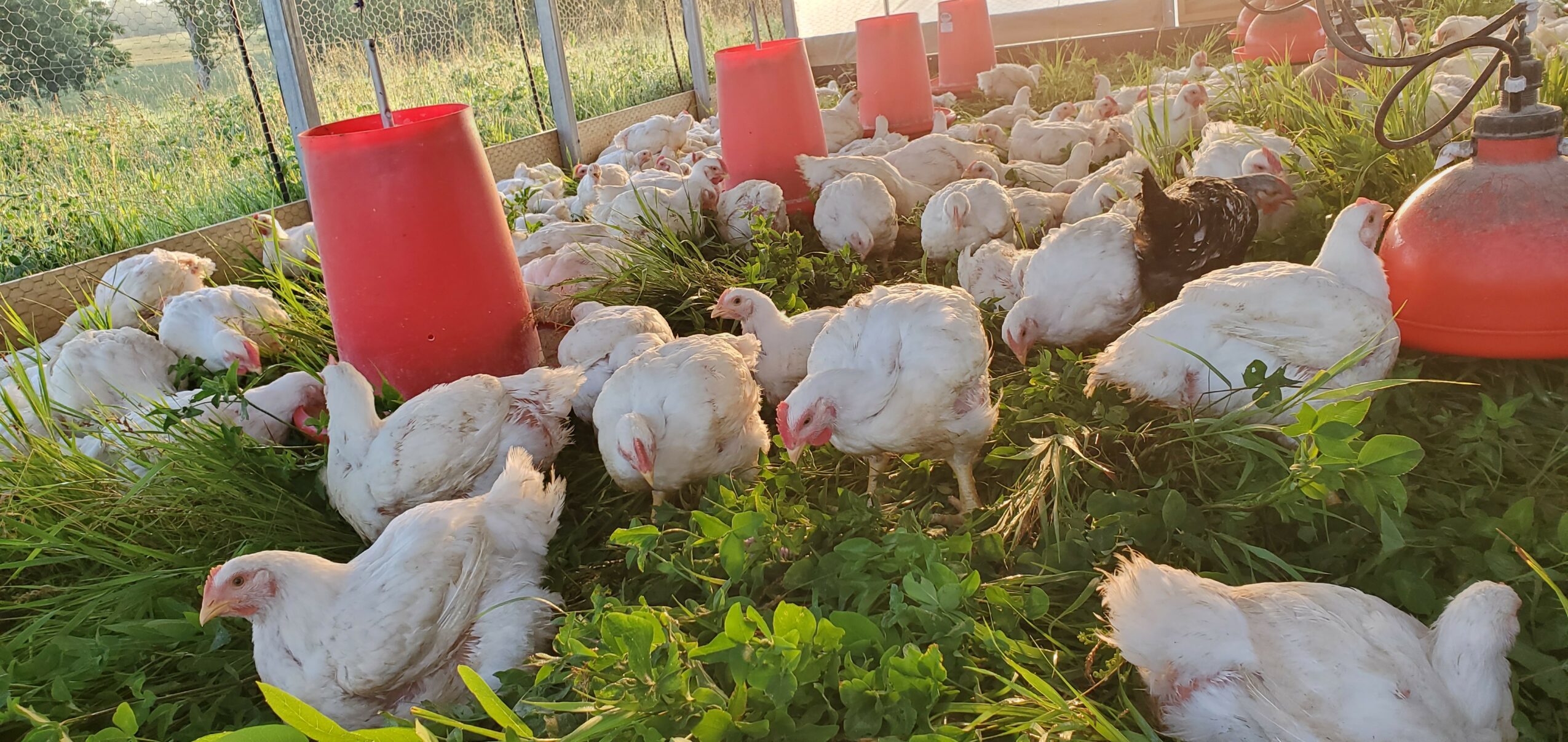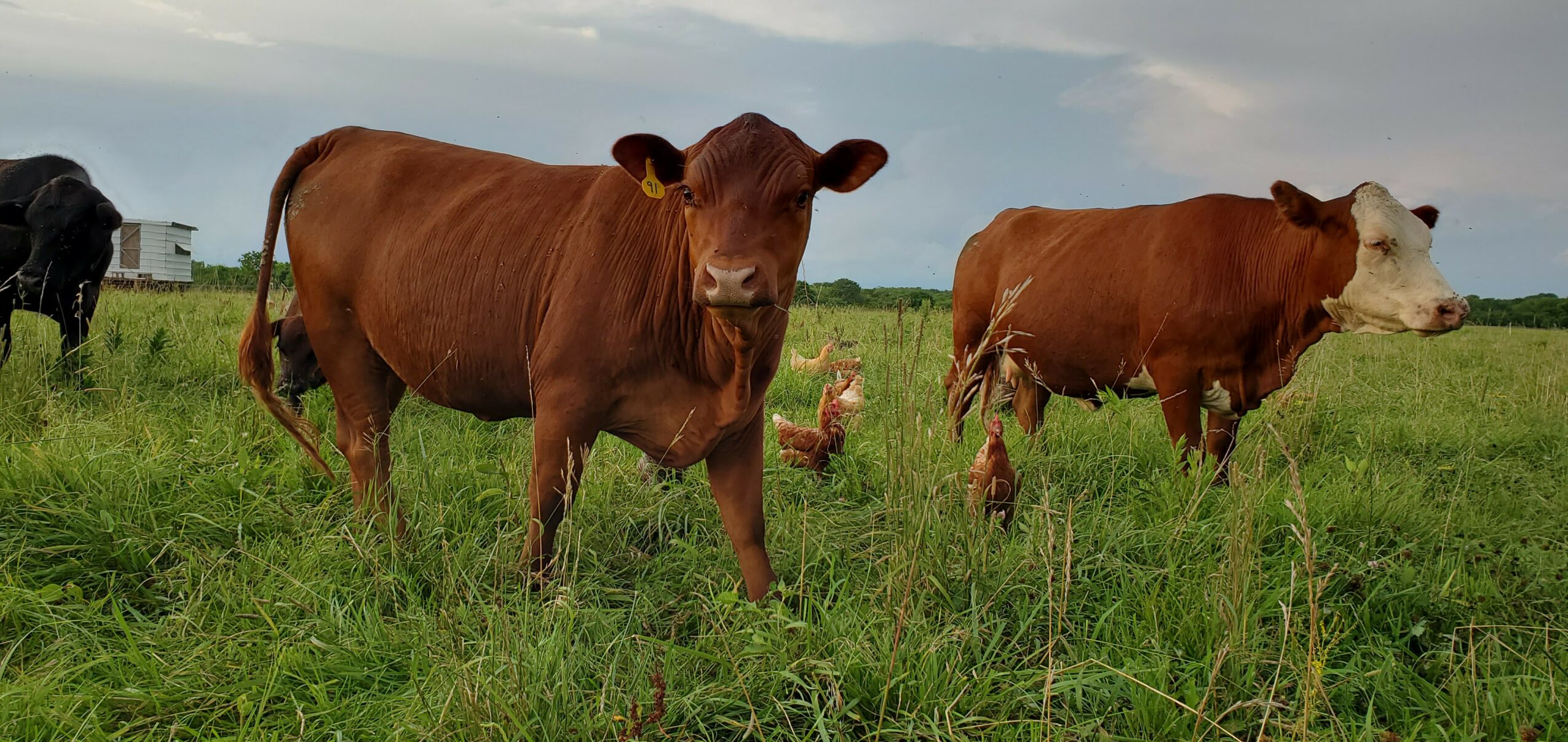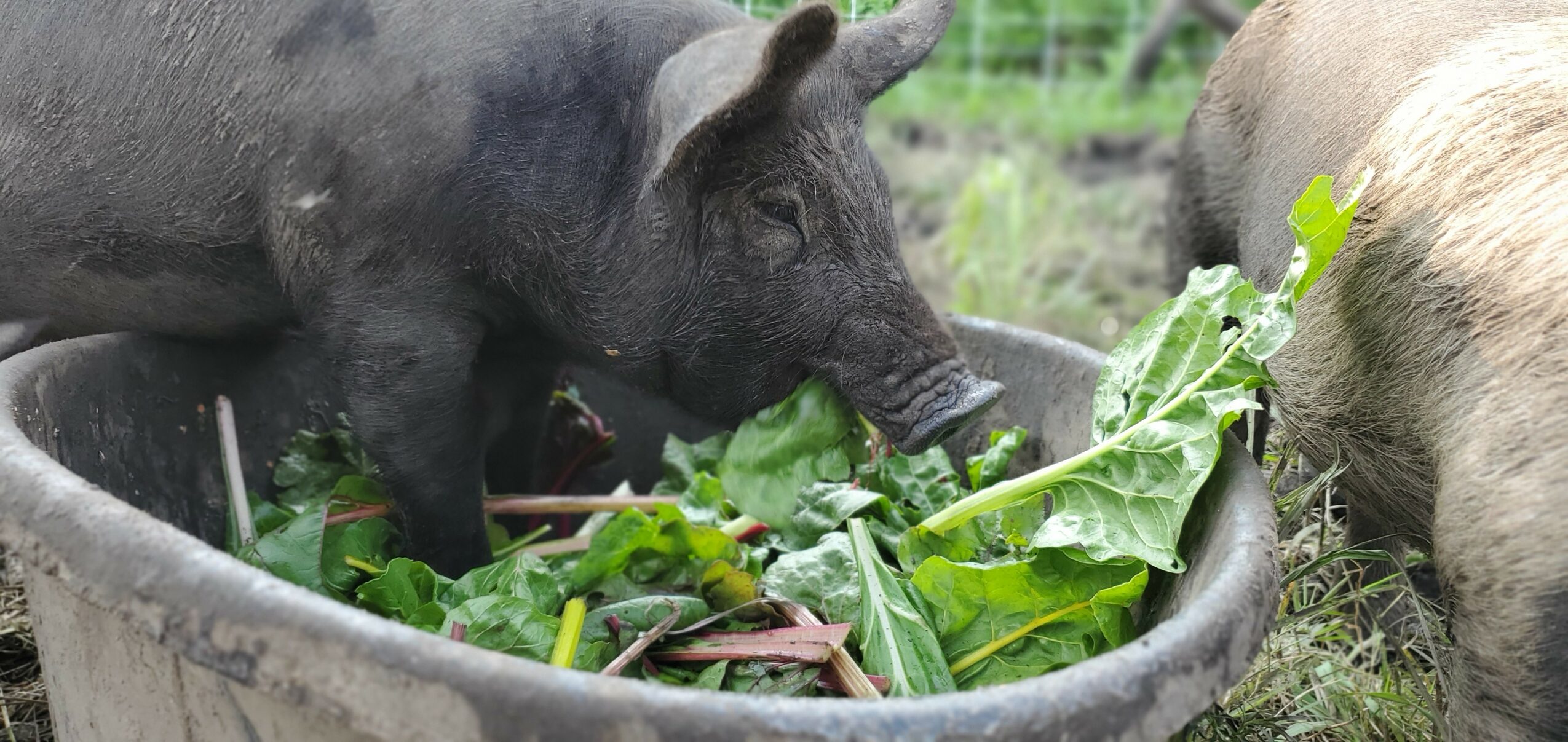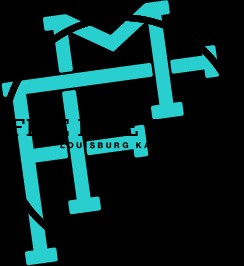 Suggest a Story:
 VoyageKC is built on recommendations from the community; it's how we uncover hidden gems, so if you or someone you know deserves recognition please let us know 
here.