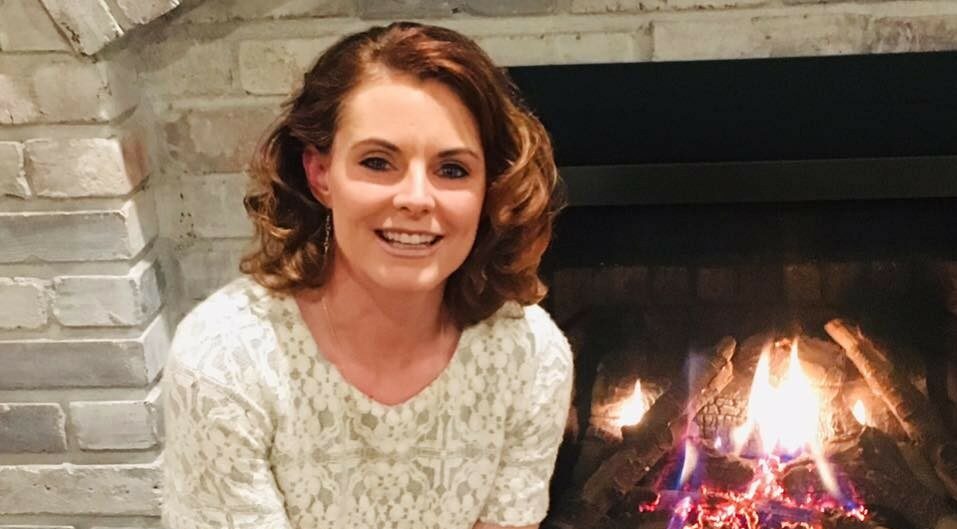 Today we'd like to introduce you to Brandi Biswell.
Hi Brandi, so excited to have you on the platform. So before we get into questions about your work-life, maybe you can bring our readers up to speed on your story and how you got to where you are today?
My husband and I met in nursing school. After school, he was still working his job with Chris Cakes. The owner of Chris Cakes, Steve Hamilton needed to have his chimney cleaned. He lived in Miami county and could not find a certified sweep that serviced that county. Being an entrepreneur, he and my husband Jeremy decided it could be a good business to start. Off Jeremy went to the Chimney Safety Institute of America school to become a CSIA certified chimney sweep and in 2000 the Fluesbrothers was created. About six months into the adventure Steve had decided this was a lot with his pancake business. Jeremy offered to buy the business from him. We were much younger and did not have any credit so you can imagine how hard it was to get a small business loan. Steve was able to convince a local bank to help us out.
Now, remember the part about us meeting in nursing school. I wanted nothing to do with this chimney sweeping thing. So for the next 16ish years, I would go onto work in my chosen field eventually getting my Master's in Nursing with an emphasis in hospital administration. In 2013, the Fluesbrothers office manager decided she was moving to another a state for a boy. The month was October. October is the busiest month out of the entire year for any chimney company in the United States. My husband was getting ready to take over as President of The National Chimney Sweep Guild which meant he would be traveling much more including internationally. I was working at the University of Kansas Hospital and had been offered a promotion that I did not want to take due to various reasons. I told Jeremy I would come work for him and get him through the busy season and then in the Spring, I could decide what direction I wanted my nursing career to take. The hospital asked me to remain on PRN and I agreed. I always take on way too much thinking I am wonder woman so I also got a job teaching nursing students in the evenings at Donnelly College. Suddenly I went from one job to three.
Although I had been around the chimney and fireplace industry for more than a decade, I really did not understand the industry. I decided I wanted to become a CSIA certified chimney sweep as well so that I could have the knowledge. I had no intent of going out in the field but knew it would help me to better serve our customers.
In the Spring, I had decided I could not keeping working three different jobs. I had become very good at this chimney thing and really enjoyed the work. My husband enjoyed having his partner understand the day to day challenges. It turns out managing a small business and a hospital have a lot in common. At the end of the day, it all comes down to overdelivering to your customers and taking care of your employees. So I put in my two weeks notice at the hospital and let the college know I would not be back the next semester.
Fast forward to 2021 and we have grown the company to 3x's the size it was in 2013. We are the second largest chimney and fireplace company in Kansas City and the only one with a brick and mortar building. In 2015 I was asked to present on Health and Safety at the National Chimney Sweep Convention. Yes, there is such a thing. It should really be called internationally because sweeps from all over the world come to it. I was most excited to get to utilize my nursing knowledge. The sweeps were most excited to be getting their health and safety continuing education credits. Yes, certified chimney sweeps are required to have continuing education hours. From that convention things snow balled and I have now had the privilege's of speaking at numerous local, regional and national conventions. These days I focus more on teaching companies how to run and manage the office side of the business. I still keep up my nursing license and use it this year to volunteer, giving out COVID vaccines with Operation Safe and Heart to Heart.
In 2018 the National Chimney Sweep Guild presented me with the Friendship Award. It's an award given out to a person who has contributed to the industry in significant ways. My favorite way of volunteering for the industry is helping with the registration and scanning badges for CEU's at the National Convention each year. It is a great way to get to know everyone.
In 2019 I was invited to join the CVC Success Network as a business consultant for the industry. Now I get paid to coach other businesses on everything HR, office, communications and more. I have seven companies that I work with on a month to month retainer and I do group coaching as well. So my days are split between Fluesbrothers and coaching. In the summer months, I travel to all my one on one clients and spend a few days in person. The CVC Success Group has opened the doors for me to be a guest on numerous podcasts both in the industry and outside of the industry.
Many people do not know that chimney sweeps still exist nor that they need to have their fireplaces inspected every year. When we tell people what we do, we get the strangest looks. Next, they ask what we do in the summer, not realizing this is a year round job.
Our industry is rapidly growing and changing. Currently, I am serving on the education committee for the National Chimney Sweep Guild. We are in the process of creating new certifications and getting them accredited by ANSI.
This industry has given so much to our family. I have had the flexibility over the years to make sure I can be present for our two teenagers. My husband was invited to sweep the White House Chimneys in 2020. We have made friends and connections from all over the world. I would not change a thing.
Alright, so let's dig a little deeper into the story – has it been an easy path overall and if not, what were the challenges you've had to overcome?
I would have to say the biggest struggle was during COVID. We had several employees who were not comfortable working. We were not sure in March of 2020 if we were going to slow down or be able to stay busy. I was attending webinar and webinar on the COVID guidelines for businesses, we had to quickly develop a specialized 13 step process for disinfecting in between customers, we were working with our CPA for how to pay employees if they needed to quarantine. I was always checking the CDC to see if an employee decided to travel if they would need to quarantine or not when they returned. I am very happy there is now a vaccine. Sixty percent of our staff are vaccinated and we have no problem with our customers asking us to send a vaccinated technician to their home. Just last week, we serviced the home of a couple who had not had a single person in their home since COVID began. We were the first.
The other tough challenge is we are always trying to educate the community. There is a huge difference between a company with certified employees who have gone to chimney school and a "chuck in the truck" we call them that just runs a brush up your flue and may or may not even get it clean. There are a lot of scammers out there as well. I once interviewed a guy who worked for a well-known company in the area and he told me they would take the customer's cap off their chimney, paint it and then put it back on and tell the customer it was brand new and charge them accordingly. The average consumer can't differentiate between us, the certified company that has workers comp and liability insurance, background checks and drug screens our employees, pays a living wage with insurance and other benefits and the guy advertising a cleaning for $120.00 with a chimney cap included. We do our best to educate consumers on what questions to ask before hiring a company. We have had to listen to more than one customer cry over the phone because they chose the "chuck in the truck" and are now finding out that not only was their chimney repaired incorrectly, it is now going to cost twice as much to undo the bad repairs and correct them.
Thanks for sharing that. So, maybe next you can tell us a bit more about your business?
We are the second largest chimney and fireplace company in Kansas City. We are the only company with a brick and mortar building. We have over 20 years of experience in the industry. Our employees are paid well, have many benefits including insurance, paid holidays, vacation, etc. We carry workers comp and liability insurance.
We are known as the company you call when no one else can figure it out. We specialize in chimney and fireplace maintenance, repairs, new installations, dryer vents and exceptional customer care.
People tell us they book just because they like our name, Fluesbrothers. We have four customer experience representatives who are also required to get certified. We pride ourselves on always being available to answer questions or help you decide what service is appropriate for you. If you were to call up ten chimney companies from google, you would likely get 7 or 8 that do not answer their phone. Additionally, we offer online scheduling with chat on our website. We have more Google reviews than any other chimney company in Kansas City.
What are your plans for the future?
We are very happy with our company size. We feel that if we were to get too much larger quality would suffer. At the end of each day, our two team leaders go over every single job from the day to ensure we delivered all we promised and more. This is very unique to our company. We will continue to get as much education as possible, staying up to date on the latest research, products and repairs.
Pricing:
Chimney Sweep New Customer $359
Chimney Inspection $259
Dryer Vent Cleaning $199
Contact Info: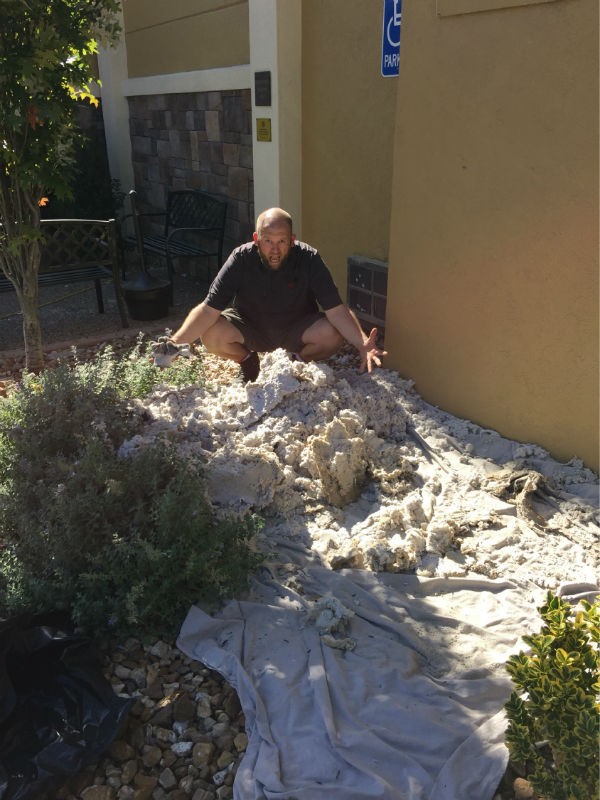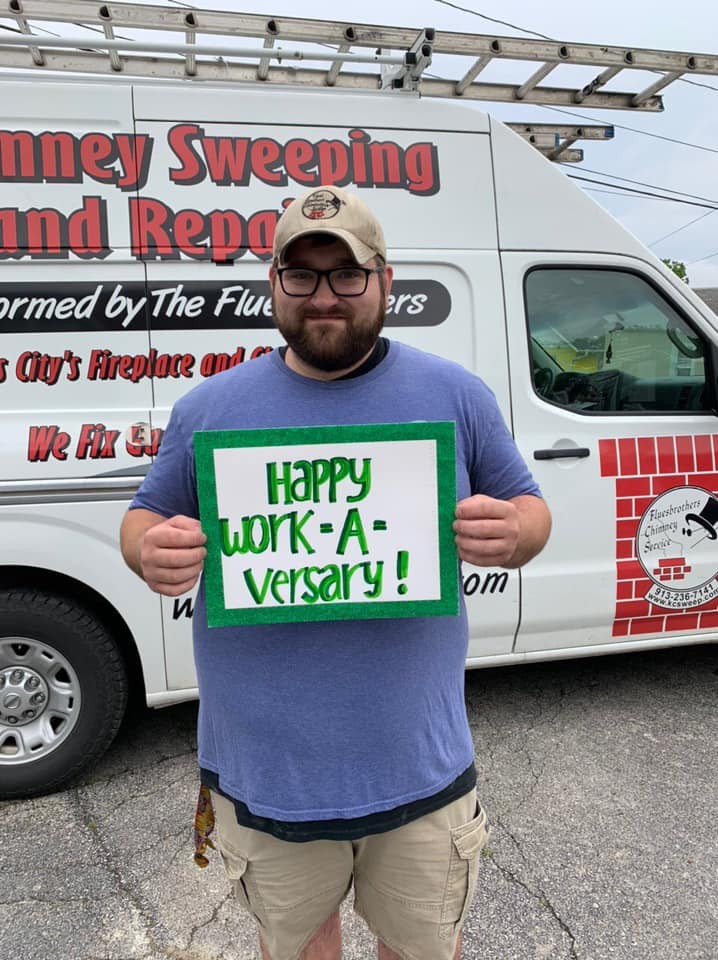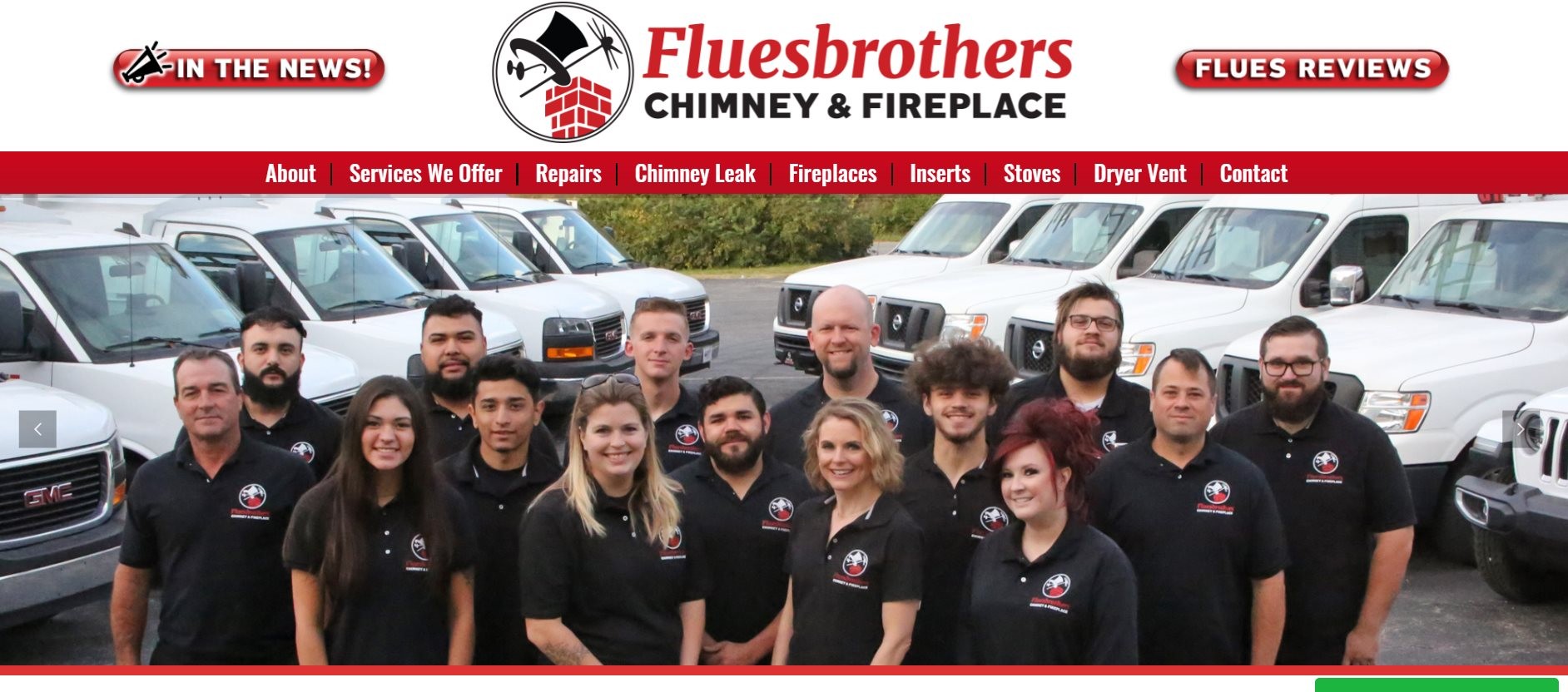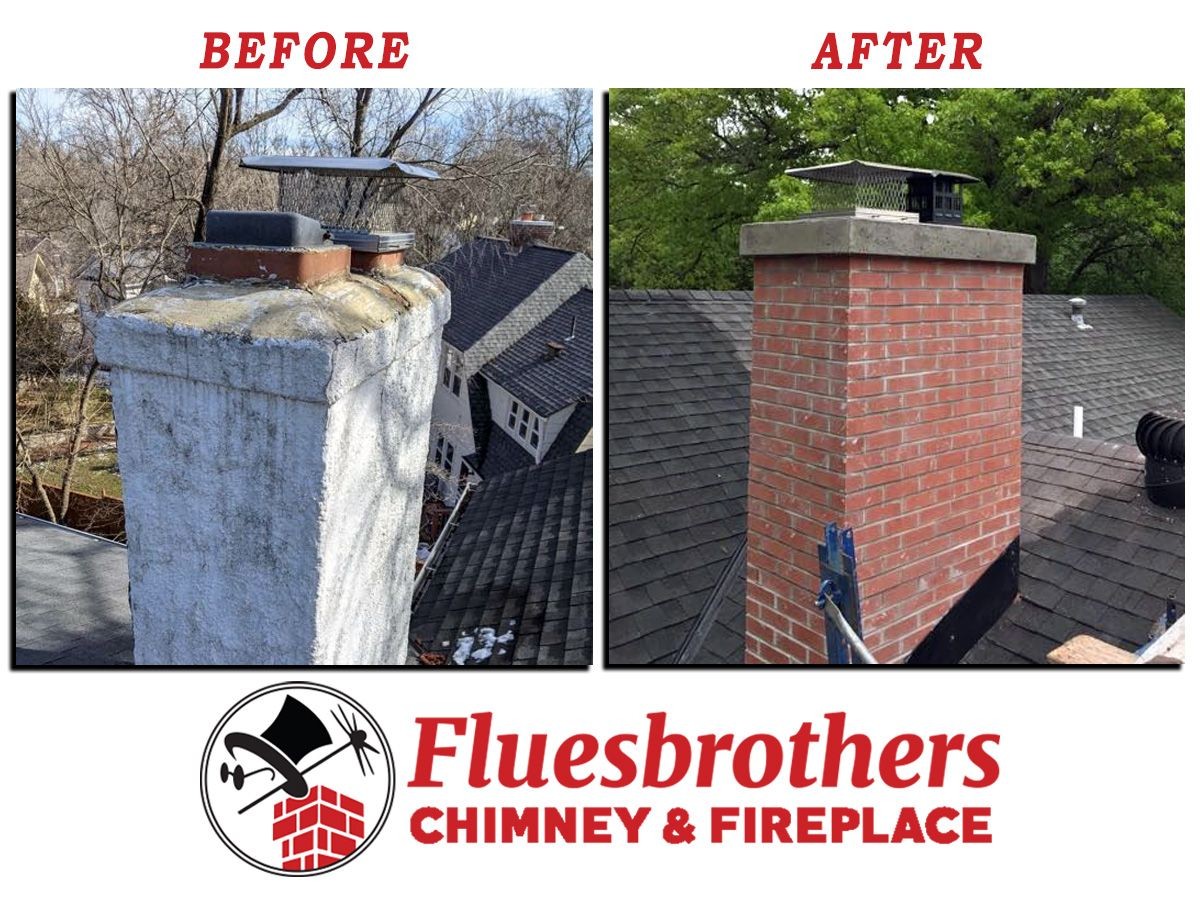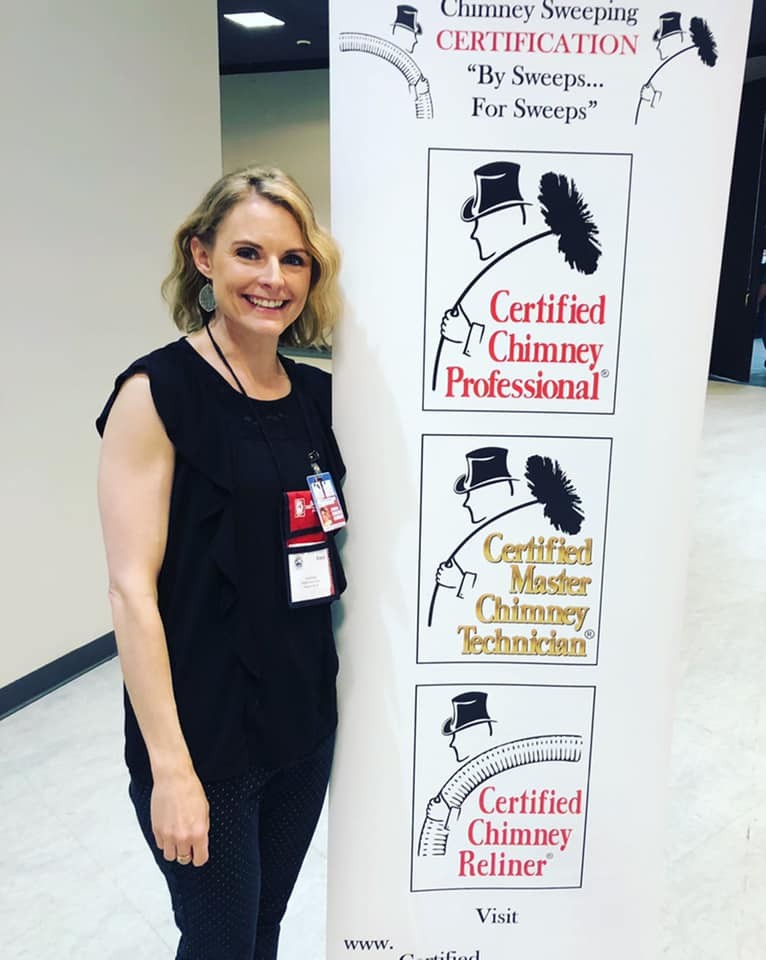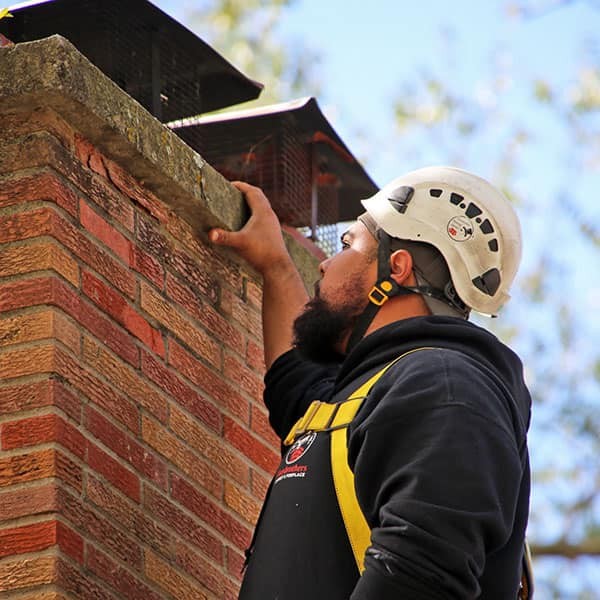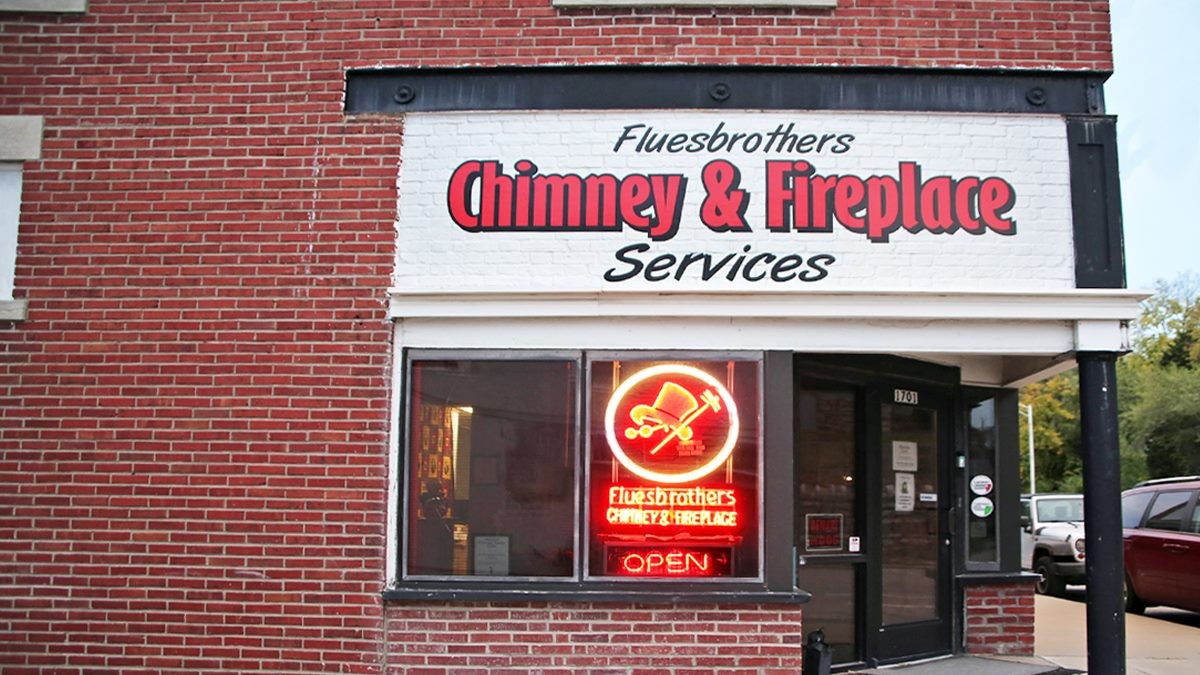 Image Credits
Brandtastic Marketing
Suggest a Story:
 VoyageKC is built on recommendations from the community; it's how we uncover hidden gems, so if you or someone you know deserves recognition please let us know 
here.