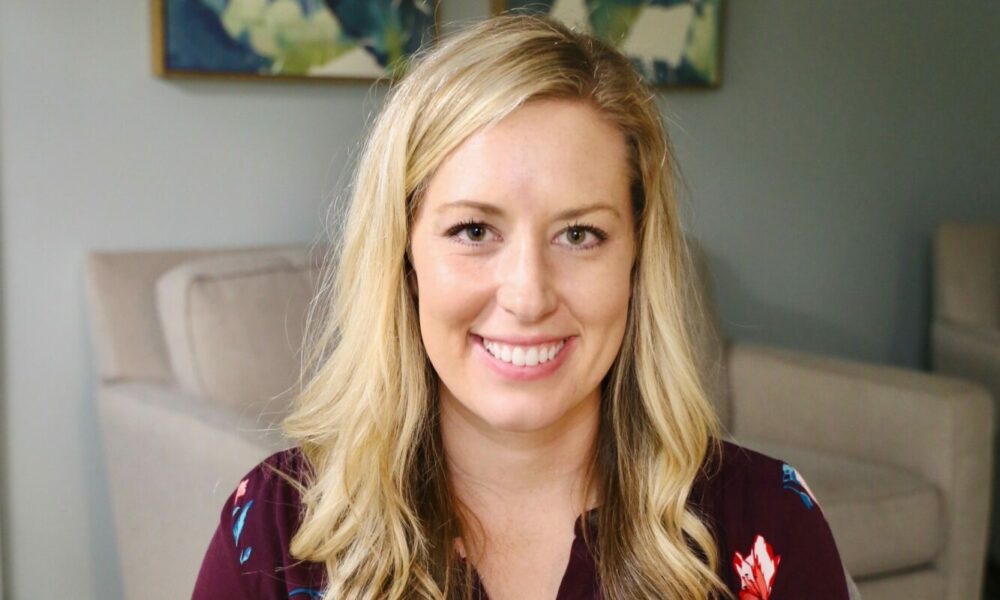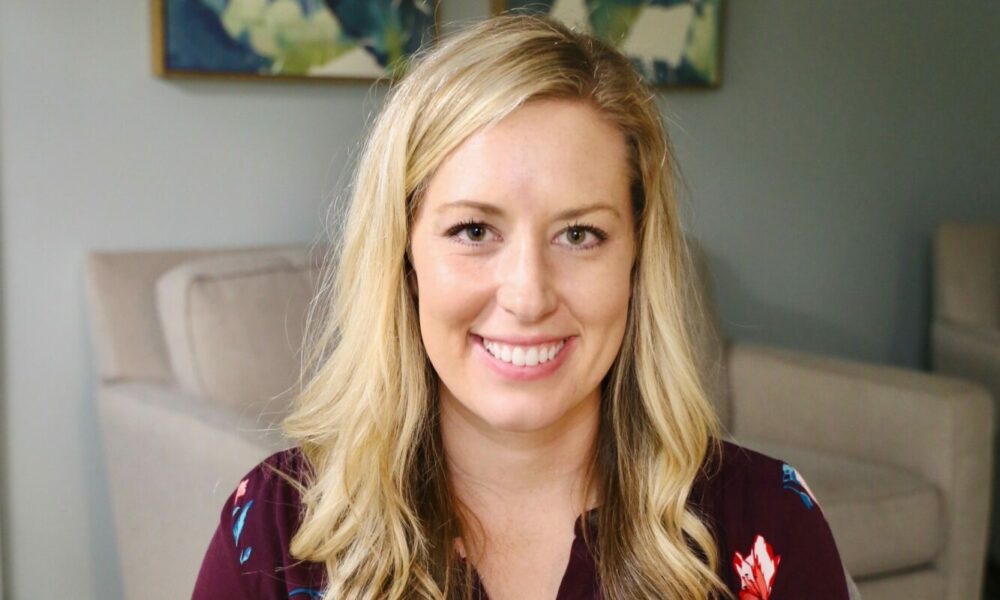 Today we'd like to introduce you to Bethany Peterson.
Hi Bethany, please kick things off for us with an introduction to yourself and your story.
I graduated with my bachelor and Doctorate of Physical Therapy from Creighton University and moved back to Kansas City where I grew up to begin my career as a physical therapist. There were two things I knew I did not want to do as a physical therapist: I didn't want to specialize in the pelvic floor, and I didn't want to own my own business. Fast forward a few years, and the plan has definitely changed!
I've worked in a handful of area clinics and hospitals, but most of my career before starting my own business was in a rehab hospital where I worked in inpatient care. I gained a ton of really unique experiences there because the patients who are there are often recovering from really serious illnesses and injuries, and many of them have multiple medical comorbidities. And, the hospital also specialized in traumatic brain injuries, so I was working every day with types of patients who a lot of physical therapists rarely or never get to treat.
Working there, I developed a deep understanding of what it's like to care for trauma patients, how to empathize and connect with patients who have gone through some incredibly heartbreaking experiences, and how to problem solve and think on my feet with really complex patients and situations.
Fast-forward several years and my husband and I were ready to start a family. When I got pregnant with my daughter Lydia, I was working full-time and trying to prepare for this new baby. I took all the normal birth-prep classes and had a great physician. But there were still parts of my pregnancy that felt weird to me. I was feeling some movements and sensations in my abdomen that didn't feel like anything I had been told to expect. I was pretty sure something was wrong, but everyone just told me it was normal pregnancy pains or Braxton Hicks contractions. Since I was new to this, I just went with that.
Then came time to labor. My birth story was rough, to say the least. There was a lot of trauma that all culminated with my newborn baby being taken from me immediately because she wasn't breathing. She was having what looked like little seizures that would cause her to stop breathing completely and the doctors could not figure out what to do. She was rushed to another hospital and I was forced to stay behind to recover from labor.
To make a very long story a little shorter, I checked myself out of that hospital as fast as I could to join my daughter and husband and to figure out the next steps. For weeks, it was very touching and go. Eventually, my daughter was diagnosed with Hyperekplexia which is a rare hereditary startle disorder. Those "Braxon Hicks" contractions I was feeling were startling!
We went through A LOT of education on how to handle this disorder. We had to learn how to help her eat, sleep, and do all the normal baby things without startling her into not breathing. She's doing great now! But, that whole experience was extremely traumatic.
Then, it came time for me to recover. My body, mind, and emotions had been through the wringer and I needed help to get back to normal. Before pregnancy, I was an avid runner and worked out a lot. But after pregnancy, I was having a really hard time getting back into those exercise habits and feeling more like myself.
So I started to explore pelvic floor physical therapy. I didn't go to physical therapy myself, because I'm a physical therapist! I should be able to handle this, right?! No, that was a bad idea in hindsight. I should have definitely gone to see someone. But, that's when I started to really get into the pelvic floor world. I signed up for all kinds of specialized training, I was flying down to Texas for workshops and classes and certifications, and I got really excited about doing this full-time to help people who had traumatic experiences similar to my own.
That's when the idea for Well + Core began, and that's what I've been doing ever since.
We all face challenges, but looking back would you describe it as a relatively smooth road?
Absolutely not. Starting your own business is never a smooth road. I am medically trained and am very confident in my education and training for pelvic floor physical therapy, but I never took a class on how to run a business. I never thought I'd be here! You think you can just open your doors and start seeing patients, but that's really far from the truth.
The first struggle was learning all of the legal and compliance components. You have to deal with licenses, insurance, HIPAA compliant software, a clean environment to practice, all that stuff that's very necessary to make sure your patients are comfortable and protected.
Then you have to market yourself. Pelvic floor physical therapy is getting a little more attention these days, but it hasn't always been that way. For a long time, a lot of physicians were really hesitant to refer patients to a pelvic floor physical therapist. Now, I have several amazing relationships with local physicians, chiropractors, orthopedic physical therapists, nutritionists, etc. who refer their patients to me regularly.
It's one of those things where, you know there are thousands of people who need help with their pelvic floor, but they aren't just lining up saying, "I have problems peeing my pants" or "I have pain with sex" or "I had a terrible birth experience and need to recover." People just don't seek out help because it can seem embarrassing or taboo.
As you know, we're big fans of Well + Core Physical Therapy. For our readers who might not be as familiar what can you tell them about the brand?
Well + Core Physical Therapy is a pelvic floor physical therapy practice in the Kansas City area that serves people who have any pain, discomfort, or dysfunction in their pelvic region. My tagline is "Health and happiness for everything between your hips."
So many people, especially women, struggle with their pelvic floor and never tell anyone because they assume it's normal or that it can't be fixed. Almost all conditions that affect that area of your body can be treated!
I regularly see people who struggle with incontinence, painful urination or bowel movements, leaking urine or stool, pain with sex, low back and hip pain, constipation, preparing for labor and delivery, postpartum recovery, or recovering from other trauma.
During an appointment, I take a patient's entire history into account and get a holistic look at the entire body. You'd be surprised how your pelvic floor can cause pain and discomfort in other areas, like your legs, back, or neck. Then, I generally do an internal exam if my patient is comfortable. This is where I can feel what's happening with the muscles in your pelvic floor. Then, I assign my patients at-home exercises or other treatments they can use to combat their pain or dysfunction.
One of the hardest but most rewarding parts of my job is that I'm in a unique position to help people work through trauma. People trust me with their stories of sexual abuse and assault, religious trauma, birthing trauma, and all kinds of things. I have cried with patients and hugged patients who have never told anyone else what's going on in their life. And, I get to be part of healing their physical body from that trauma. I'm also very careful to refer patients to trained therapists and counselors who also become part of my patients' healing team.
Since I'm the only physical therapist at Well + Core, I've also developed a couple of courses and programs to try to help more women. The first one is my Return to Running Program. It helps postpartum women get back to exercise in a way that is gentle to their body. It's a 12-week program and comes with strength training videos, yoga videos, and a supportive community that is there for you while you train.
I also just launched a virtual Birth + Baby Course with my friend, Dr. Merritt Sizemore-Rawitch, who is a pediatric physical therapist in town. We wanted to create something that helps moms during their third trimester, labor and delivery, and their first 3-months back home with their baby. It combines pelvic floor physical therapy for mom along with pediatric physical therapy that is good for your baby. And we do it in a way that doesn't add a ton of time or extra things for mom to do while she's recovering, because she already has enough to worry about!
What has been the most important lesson you've learned along your journey?
You are your own biggest advocate. I tell my patients this all the time because it's true in the healthcare world. So many hospitals and healthcare facilities have to focus on productivity requirements and billing insurance, that patient care often falls down the priority list. Unfortunately, in order to get the best care, you have to be able to ask questions, ask for second opinions, do your own research and know your own rights, and then fight for what you want from your medical team.
It's very similar when it comes to business. No one cares as much about your business or your patients as you do. I try to surround myself with really great people who help with portions of the business that I'm not good at so that I can focus on treating patients. But, at the end of the day, everything comes back to me and I have to be able to lead this business exactly where I want it to go.
Pricing:
In-person appointments range from $125-$175
Return to Running Program: $150 for 12 weeks
Birth + Baby Course is $185 for 4 hours of bite-sized video content plus guides and additional materials
Contact Info: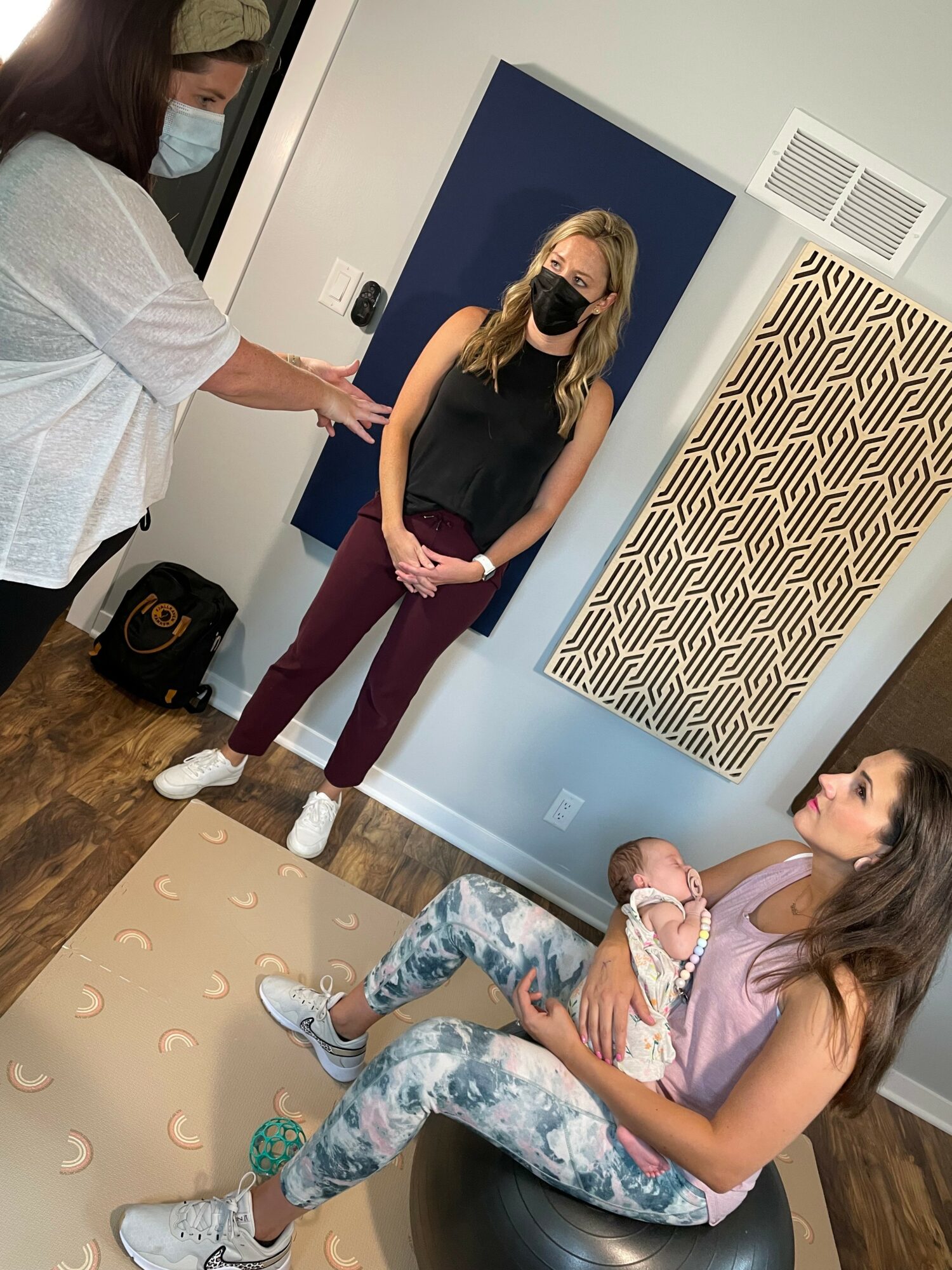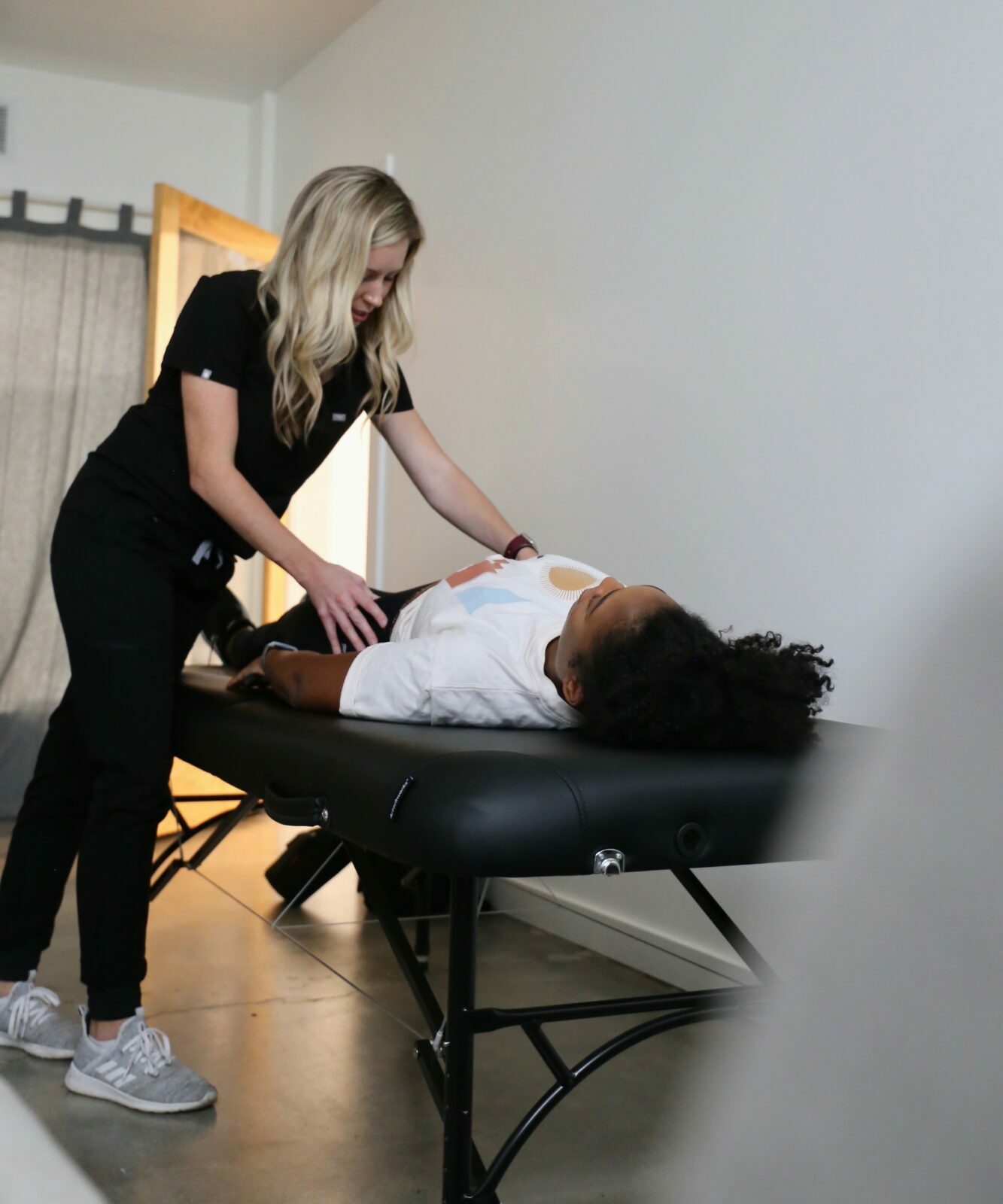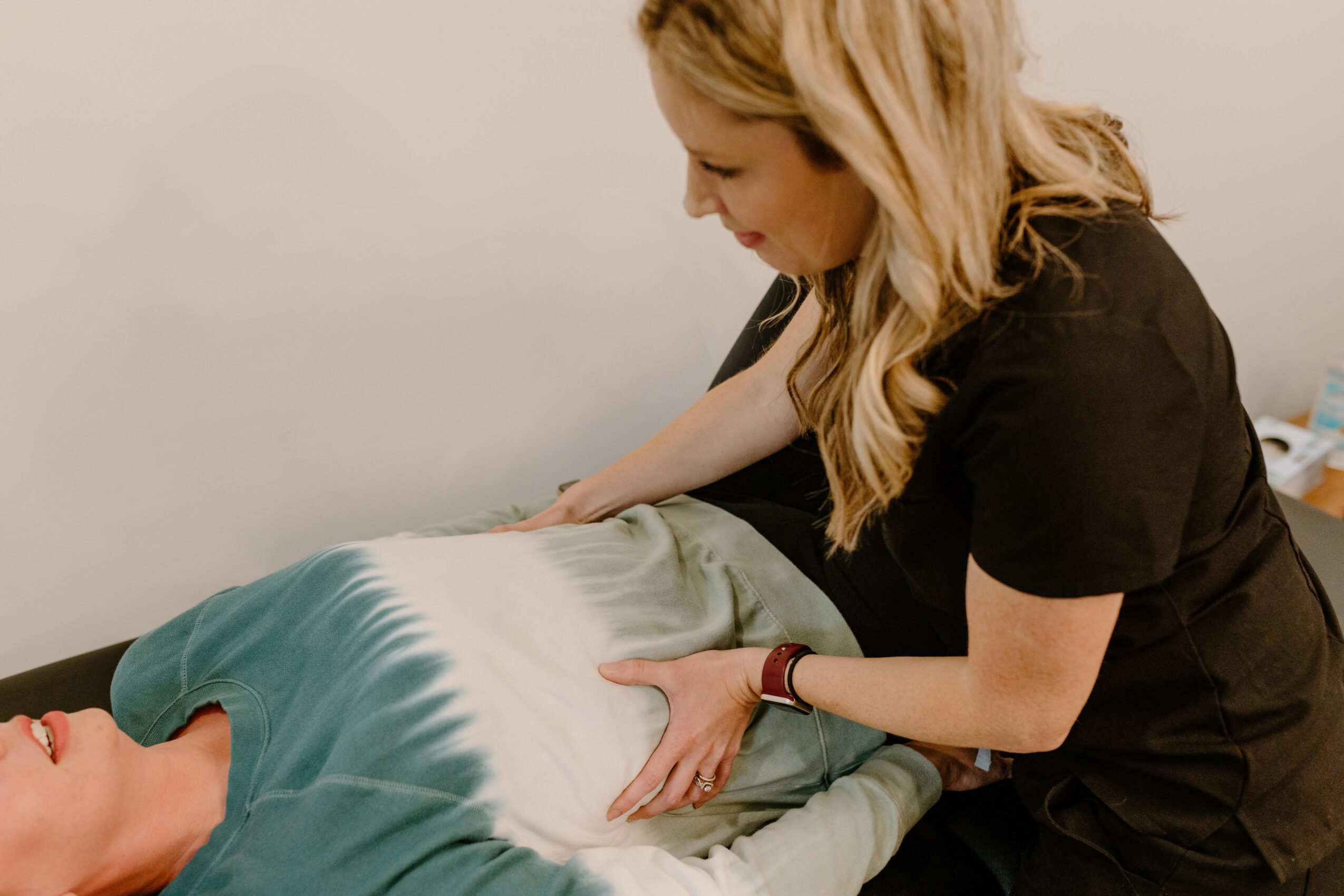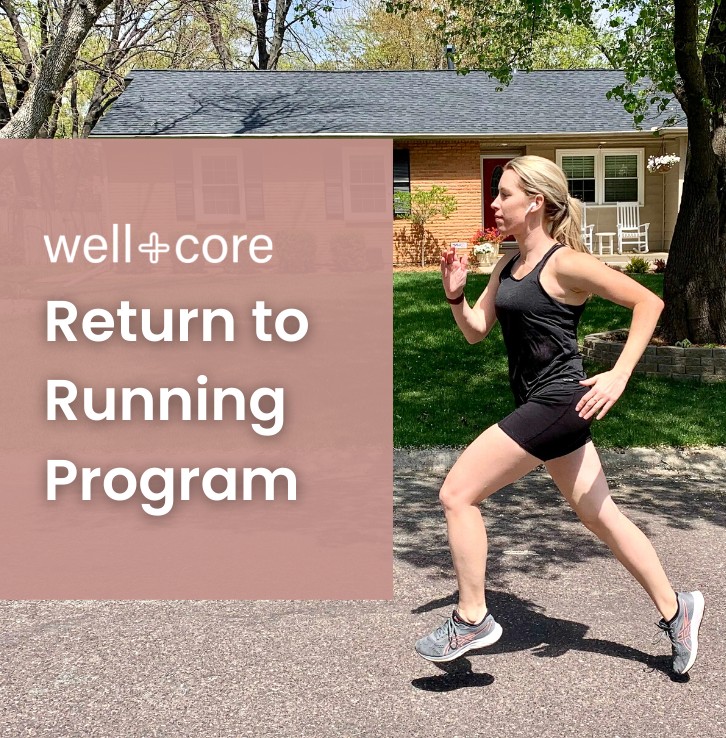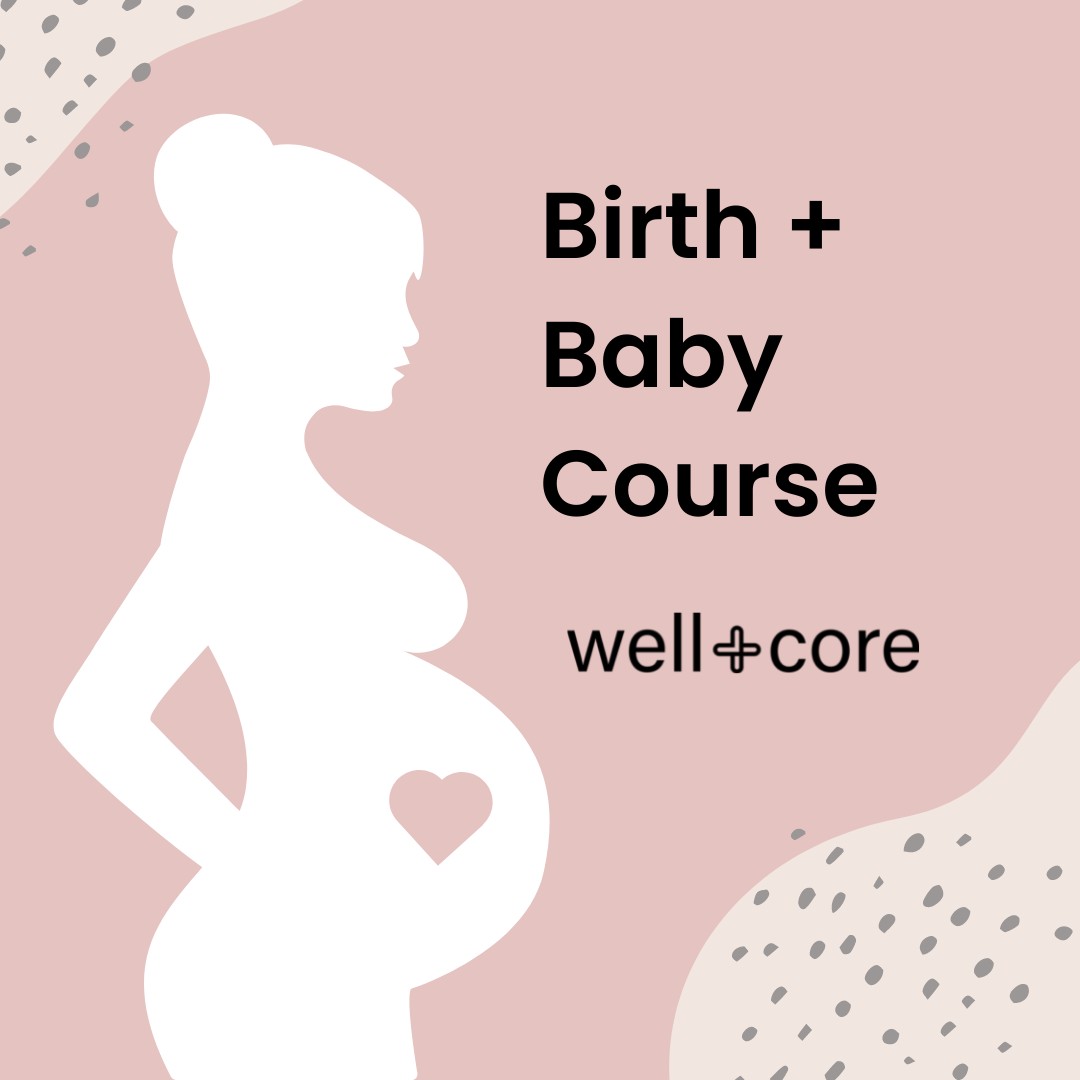 Suggest a Story:
 VoyageKC is built on recommendations from the community; it's how we uncover hidden gems, so if you or someone you know deserves recognition please let us know 
here.