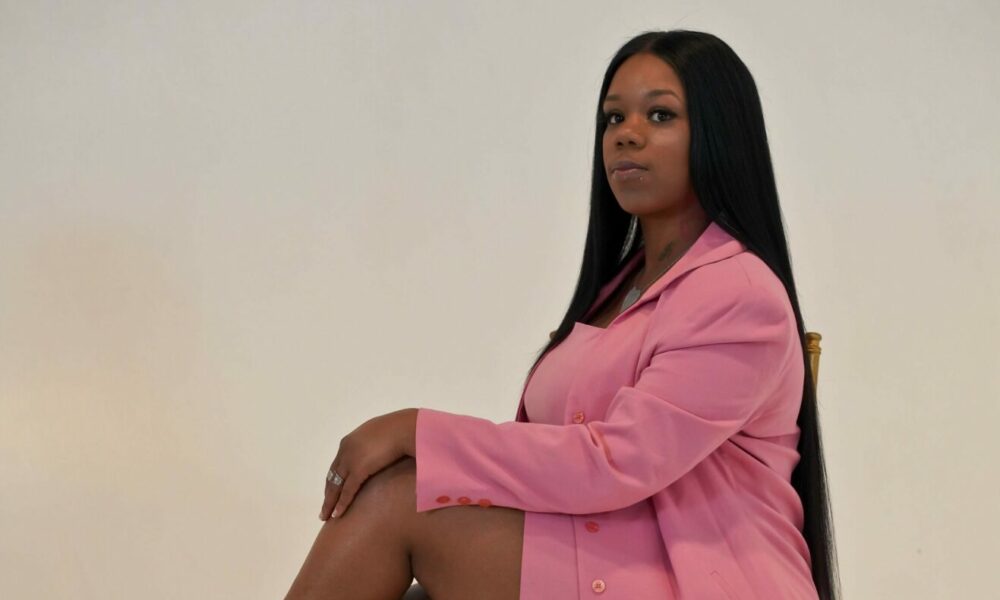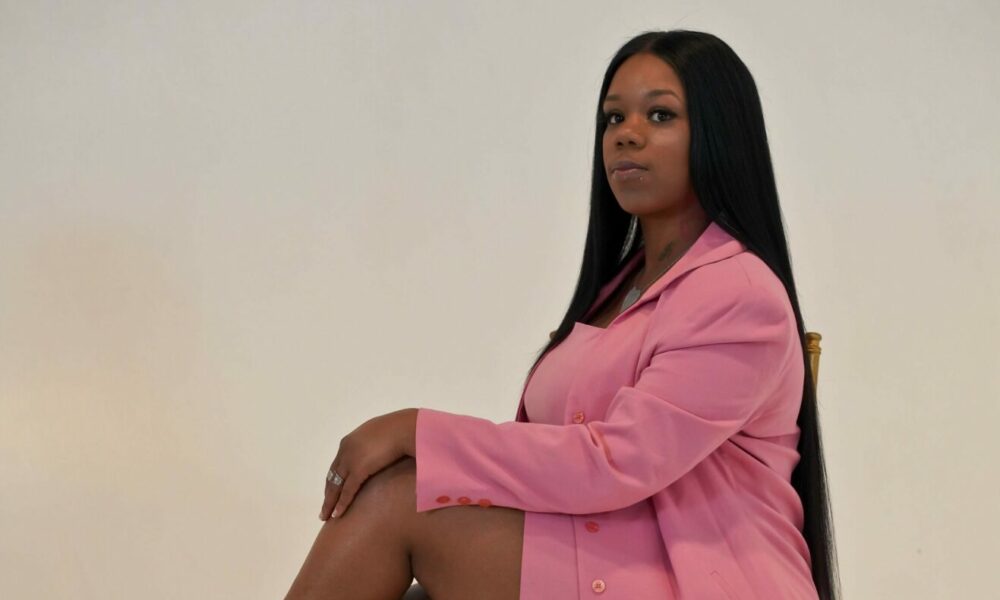 Today we'd like to introduce you to SemaJ Hadley.
Hi SemaJ, we're thrilled to have a chance to learn your story today. So, before we get into specifics, maybe you can briefly walk us through how you got to where you are today?
I'm also known as Sammy J. I have been a licensed cosmetologist for 11yrs. I started doing hair at the age of nine. As a child using my creativity. Growing up as the oldest child in poverty in St. Louis, MO. I had a lot of responsibility. My mother was a single parent of 4. She worked day and night to provide for us.
By the time I was thirteen, I had perfected different braiding techniques and started playing with different products to learn about hair growth. Doing hair was not just a hobby anymore, It was a passion. It was my escape room to deal with the mental illnesses that I didn't know I was suffering from at a very young age.
By 16, I had a nice clientele of family and friends that would let me create different looks that I wanted to learn or try. My mother was really strict on what she would allowed me to do on my own hair. It was her pride and joy lol, I had 'thick, long, curly hair. She wouldn't let me cut it, color it, or relax it.
So I started making wigs. Short, long, curly, straight, blonde, and every color I could get my hands on… She would be sooo mad… She would say "Why you got all that s&$+ in yo head". I had a different wig for every occasion and holiday.
I change my hair up sooo much My Dotty(Grandma) would say stuff like "Baby you are a woman of many faces" or "So who are we today".
I finished cosmetology school in 2010. 'House of Heavilin Cosmetology School' to be exact. Although hair was my passion I was still hungry for more. I felt like I was still missing something. However, God had something else in store for me. With that being said…
The first couple of years of being a licensed cosmetologist. I traveled to all my clients. I would have my trunk pack down with weave, braiding hair, flat irons, products, dryers, whatever I needed to conduct my business.
See, I come from a family of Hustlers. Stay Humble and Hustle Hard. I was taught at a young age that nothing in life is giving to you and there is only one a$$ to a seat. I had the hustle all day long, however I didn't understand the business aspect.
By the time I was 22, I was exhausted. I would leave out first thing on the morning and not make it home sometimes until after 12. Don't get me wrong, the money was great but I wanted more.
I soon picked up a career as a store manager which took up a lot of my time. I still had my passion' I needed the business aspect. I needed to learn how to run a successful business. As a store manager, I didn't ever stop doing hair, I just cut back. At this point, I had two full-time jobs. As a store manager, the income was wonderful. I was a young black woman in a corporate position making salary. You couldn't tell me nothing. The money was soooo good I started focusing more on being the store manager. I juggled between the two careers for about seven years until I was drained. I had dedicated myself and so much time to the company, I started to lose my identity and passion.
In 2016 I was Fed Up. I was tired of working for corporate companies and making them millionaires. I had decided it was time. God had given me all the attributes that I needed to be a successful business owner.
I quit my job and hit the pavement running. My husband help me build a salon in my living room and it was on like Donkey Kong.
Within my first year of working out of my house, I was back. Clientele was thriving. Doctors, Attorneys, Nurses you name it. The demand for 'Sammy J' was there. So high it started to become uncomfortable. People that I didn't know in my home at all hours of the day. So I ventured out. I moved from salon to salon trying to find a comfortable salon home. I was able meet some great mentors and form lifetime friendships with some wonderful people. However, this wasn't enough. I was still missing something.
On December 28th, 2019, a young lady I formed a relationship with that was also in the hair industry ask me if I wanted to take over her lease for her suite at the Historical 'Location One Building. This caught me completely off guard. Instantly I said no. Financially I didn't have it. I was still perfecting my craft from being away from the industry. I actually loved the shop I was in at the moment. I was finally in a comfortable environment. So I didn't see a need for change.
About four days went by.
and I couldn't stop thinking about it. My anxiety was at an all-time high. I couldn't sleep and I wanted it more than I thought, I was scared. Scared to fail.
I could feel it in my bones this was for me. This was a once in a lifetime opportunity in my eyes. The stylist came back four days later again and said, "Sammy God is telling me that this is for you. I know you might not be ready however, God is ready for you to make this move. he keeps putting you on my mind and I really think you should just try it. "
January 4, 2020 I got my keys.
I was excited, scared, and nervous all at the same time I didn't have anything for my salon. Everything I had was outdated or busted up from being stored improperly. I had to start all over.
God started dropping everything that I needed right into my lap for little to no money at all. Stations, mirrors, chairs, bowls, whatever I needed to successfully operate in my salon I had within a month.
'God is soo good'
Everything was beautiful for me at this point in my life it was really starting to pay off. I was in my first suit for about a year. However, the demand for me as a stylist was still growing. I needed a bigger space so I moved into a larger suite. I was only there for about six months when I got the news. The building management had decided to sell. This was devastating for me. I had just spent all this money revamping a brand new suit that was two times larger than my previous one. I slowly started to break down. Depression was at an all-time high. I didn't have money saved for a deposit. I didn't have the attributes to rent a building. Hell, my credit was so poor that nobody would finance or give me a loan. All I had was $2,000 in my savings. For weeks I searched for and looked at various properties. I was so discouraged because everything was so expensive and required so much work to be done.
At this point, I ended up having a mental breakdown. Everything that I had worked so hard for was being snatched right out of the palm of my hands. There was nothing I could do but Pray. I gave to God, I stop worrying and stressing over my situation and just prayed.
That was the best thing I could have done. A few more weeks went by and my building found me. The opportunity had came to a client of mines and she passed the information to me. I knew that this was dor me. It was God sent!
My mother always tells me 'When god does something, it happens fast' you have to be ready for the blessings or you will lose sight. I had a chance to go and view the property and meet the owner the same day. We talked for a while about 2 hours to be exact as if we had known each other for years. By the time our meeting was finished, she told me the salon was mine hands down. I had just enough money in my savings to put my deposit down. Within two days from meeting her, I had a signed lease and keys to my new shop home. This was a dream come true. All the Blood, Sweat, and Tears were starting to pay off.
Would you say it's been a smooth road, and if not what are some of the biggest challenges you've faced along the way?
Like most, I have faced many challenges in my career. Stepping out on faith was the hardest. I had to learn time management and patience. Growing my clientele and client retention along with
Perfecting new services and techniques.
Thanks for sharing that. So, maybe next you can tell us a bit more about your work?
Over the time of being a stylist, I have perfected many services. I would consider myself a Master Stylist that specializes in natural hair care. I strive to teach my clients how to take care of their hair on the everyday basis. What products to use, hair maintenance and versatility. My favorite services to offer would be Silk press and Specialty braids. Most of my clients are completely natural with 4C hair.
Some of them have never worn their hair straighten. It's so rewarding to see them so happy once we're finished.
Specialty braids are braids that I offer to woman that have hair loss. Some have alopecia, follicleitis, or some type of scalp disease. Most of these people have never been able to wear braids in their life due to the condition of their hair. It warms my heart knowing that I can help someone feel beautiful in the skin if they're in.
Pricing:
Silk Press $65
Sew In $150
Specilty Braids $150
Dreads $65
Custom wigs $150
Contact Info:
Email: sammyjbeautybar@gmail.com
Website: www.sammyjbeautybar.com
Instagram: Sammy J Beauty Bar
Facebook: Sammy J Beauty Bar LLC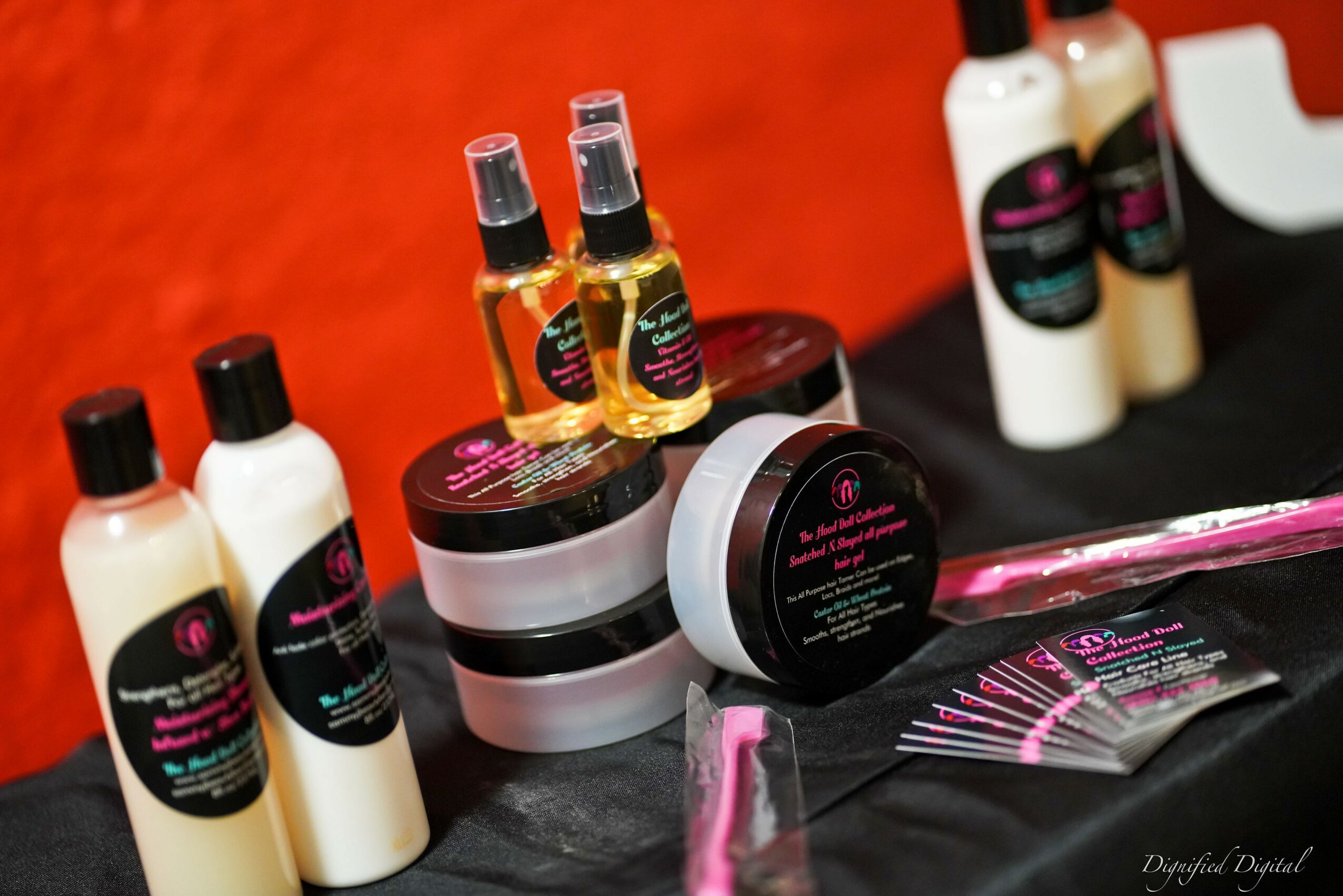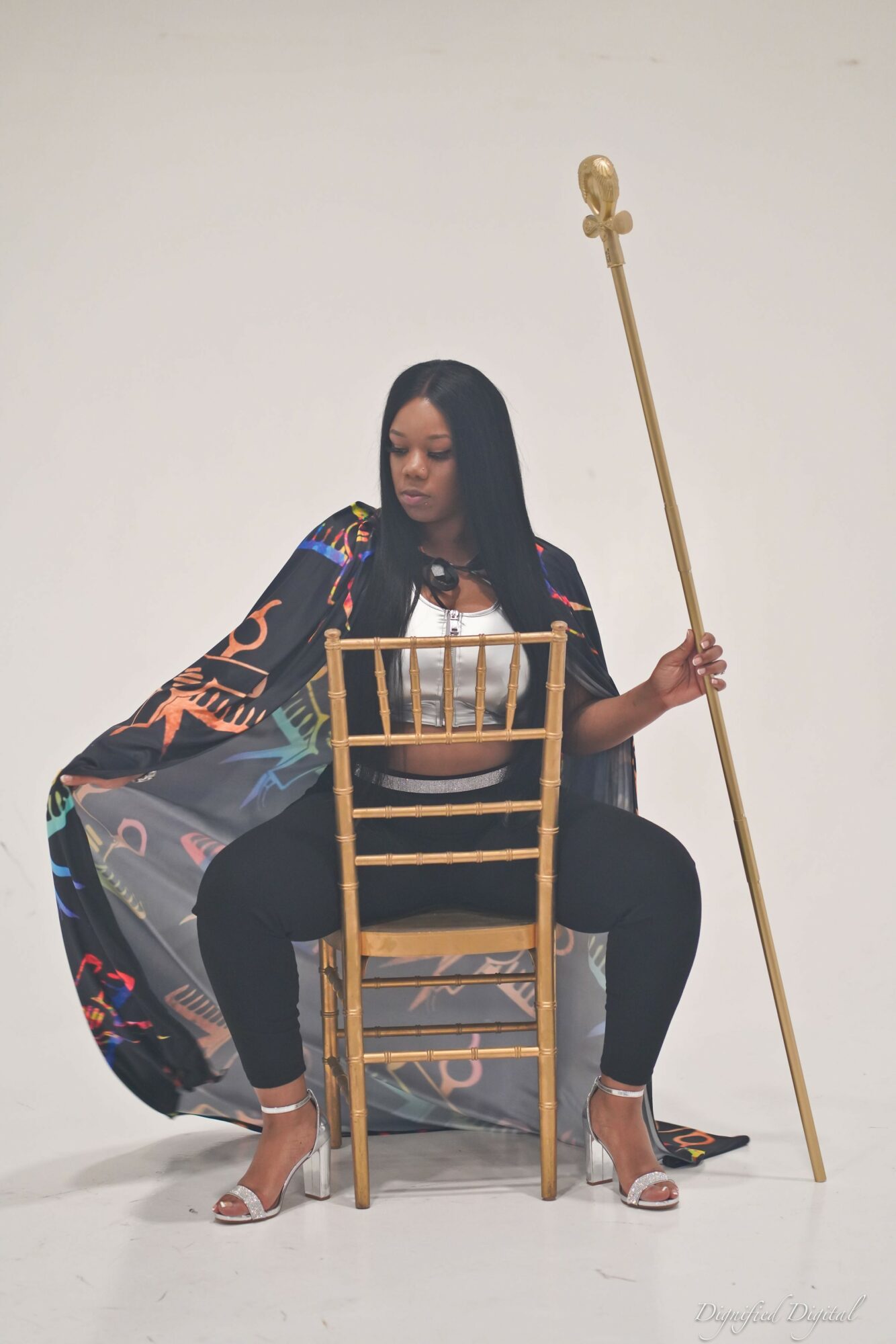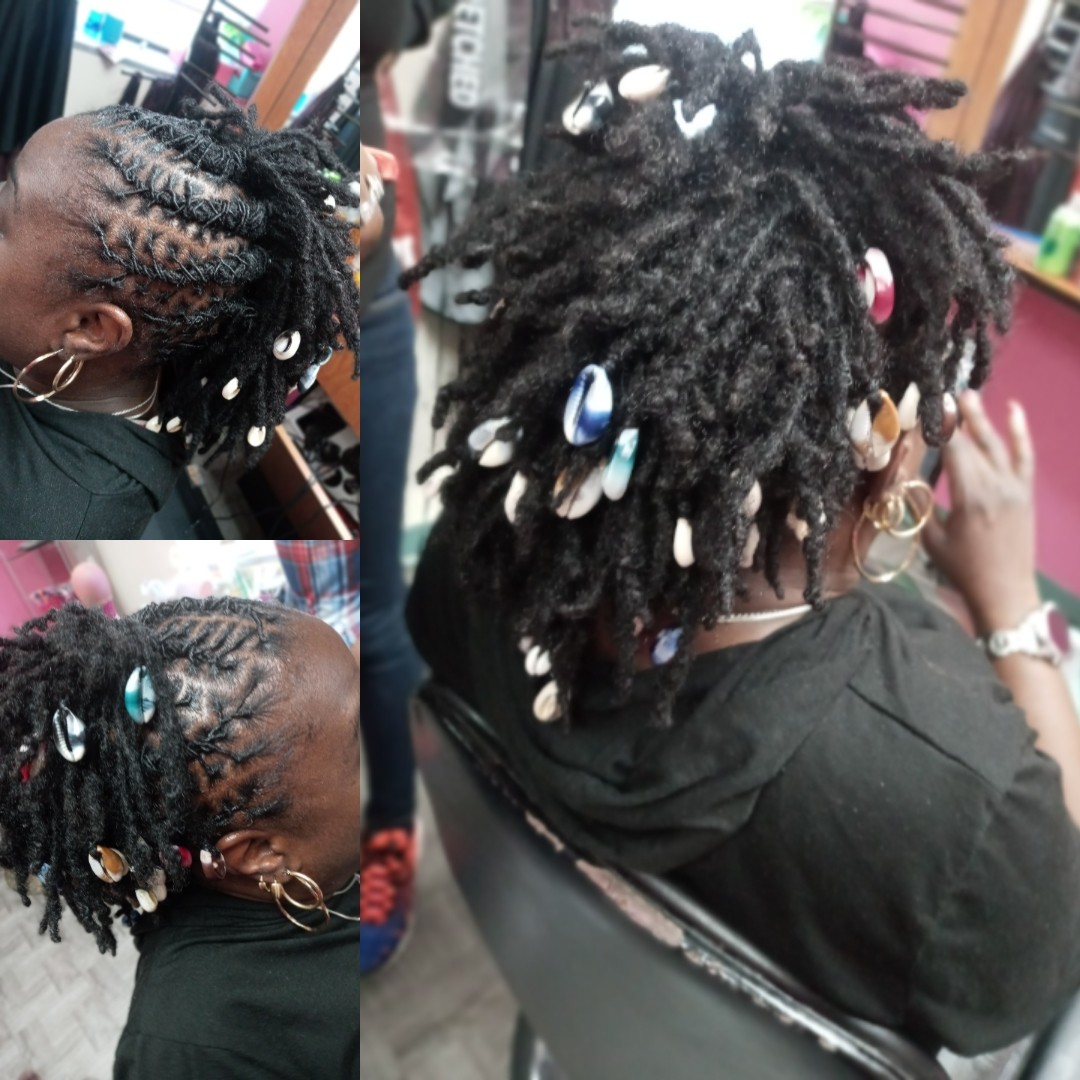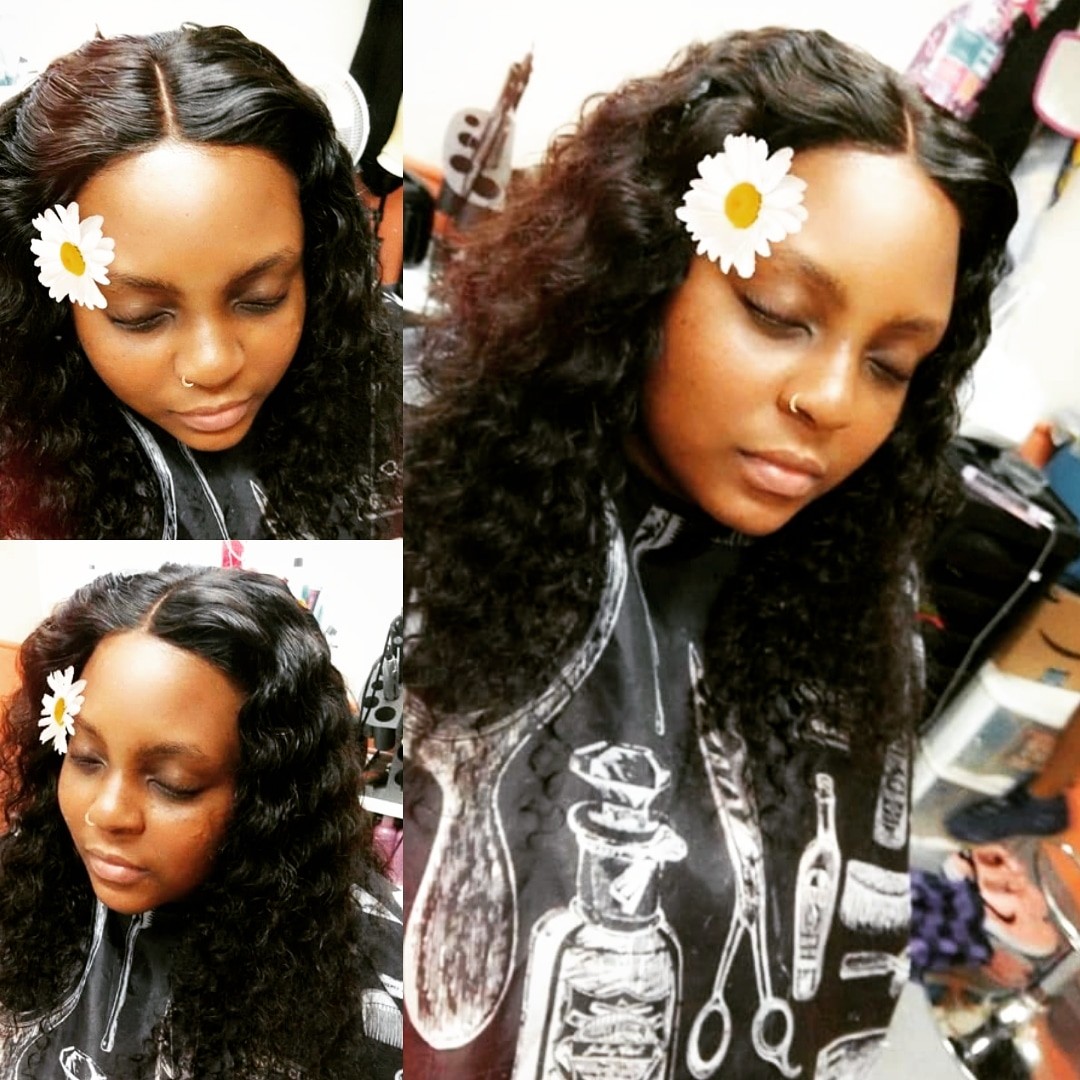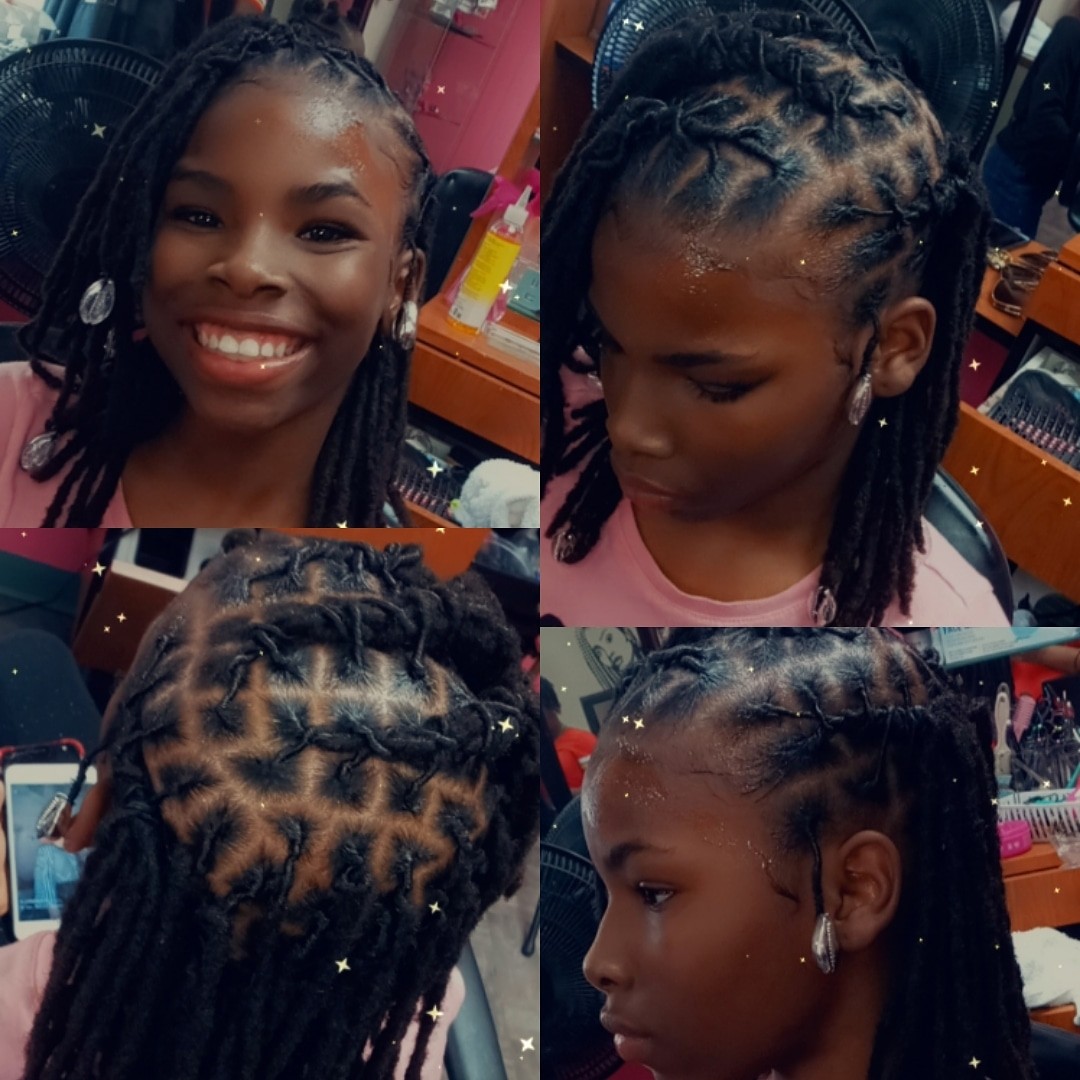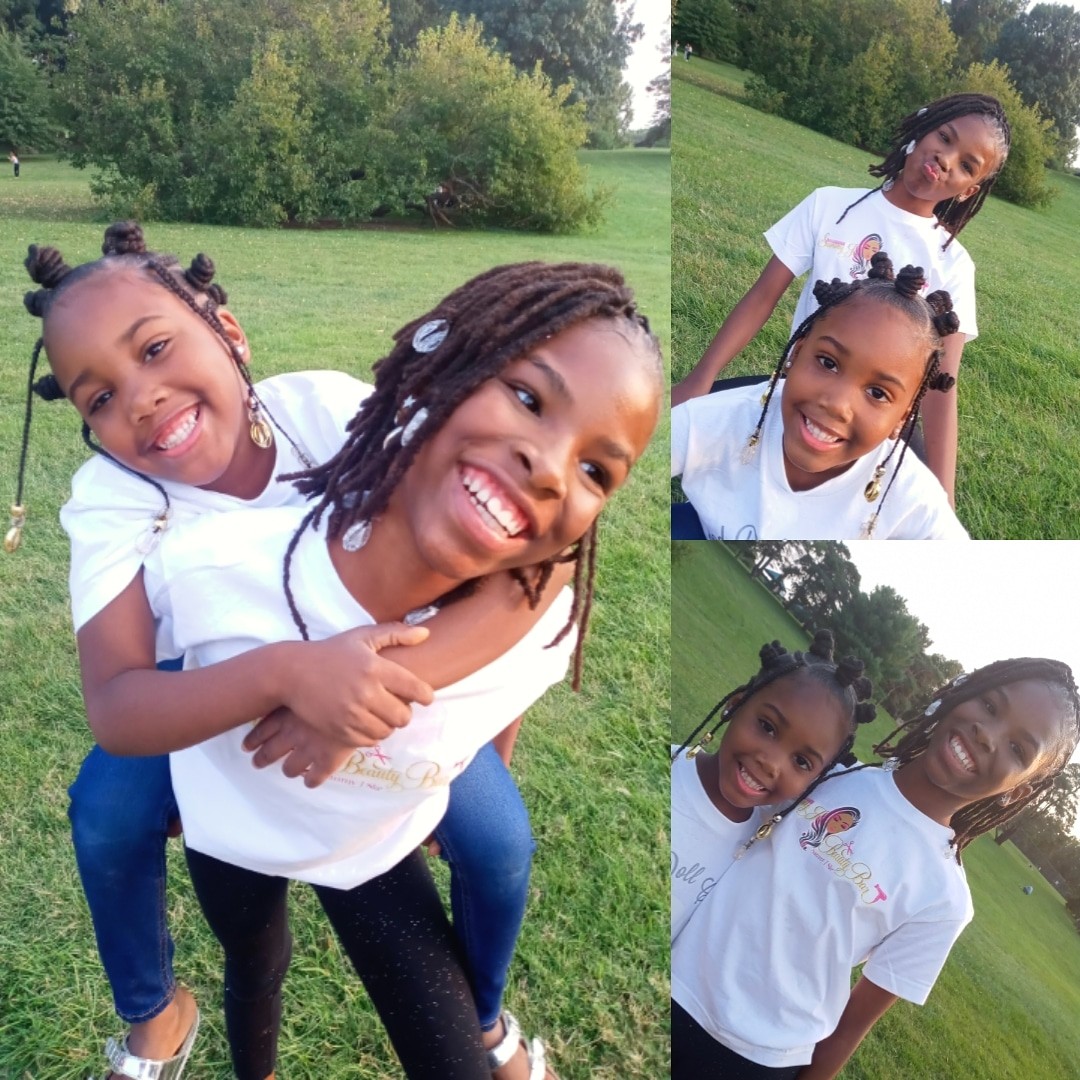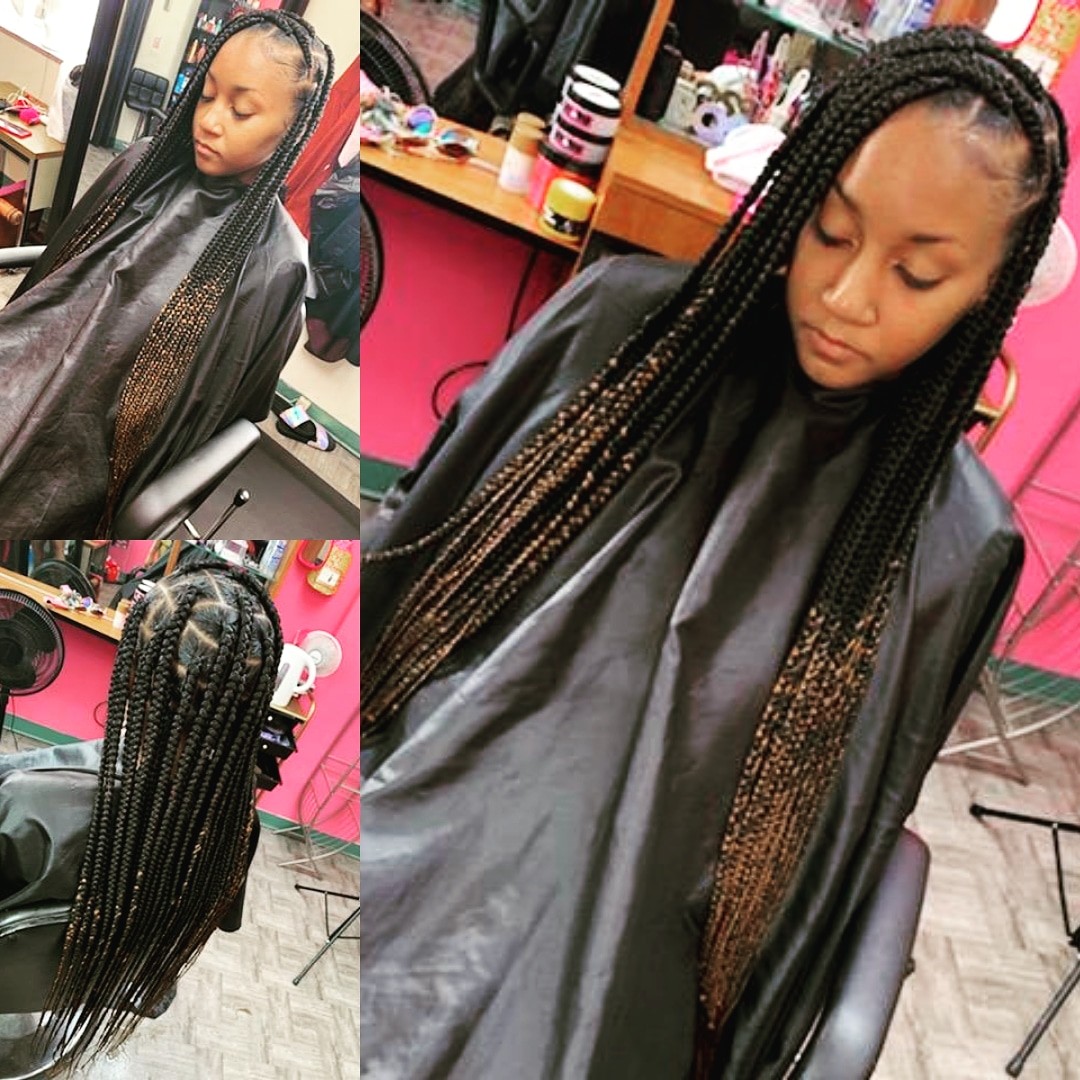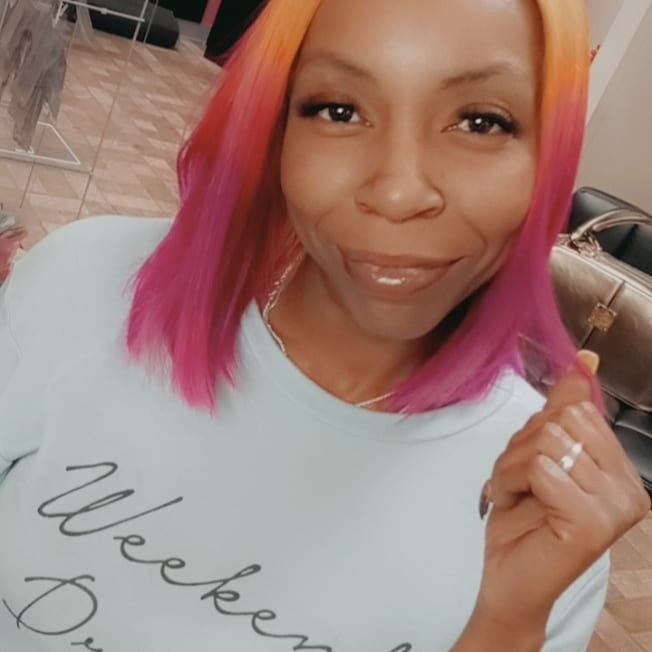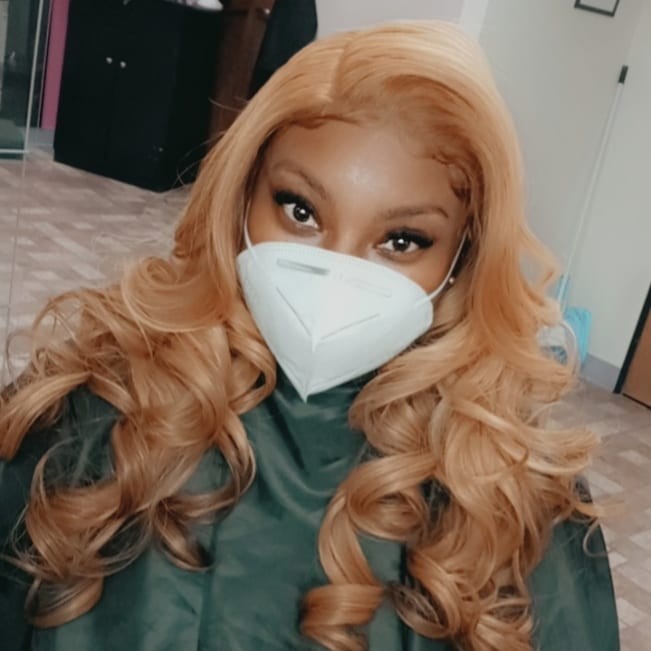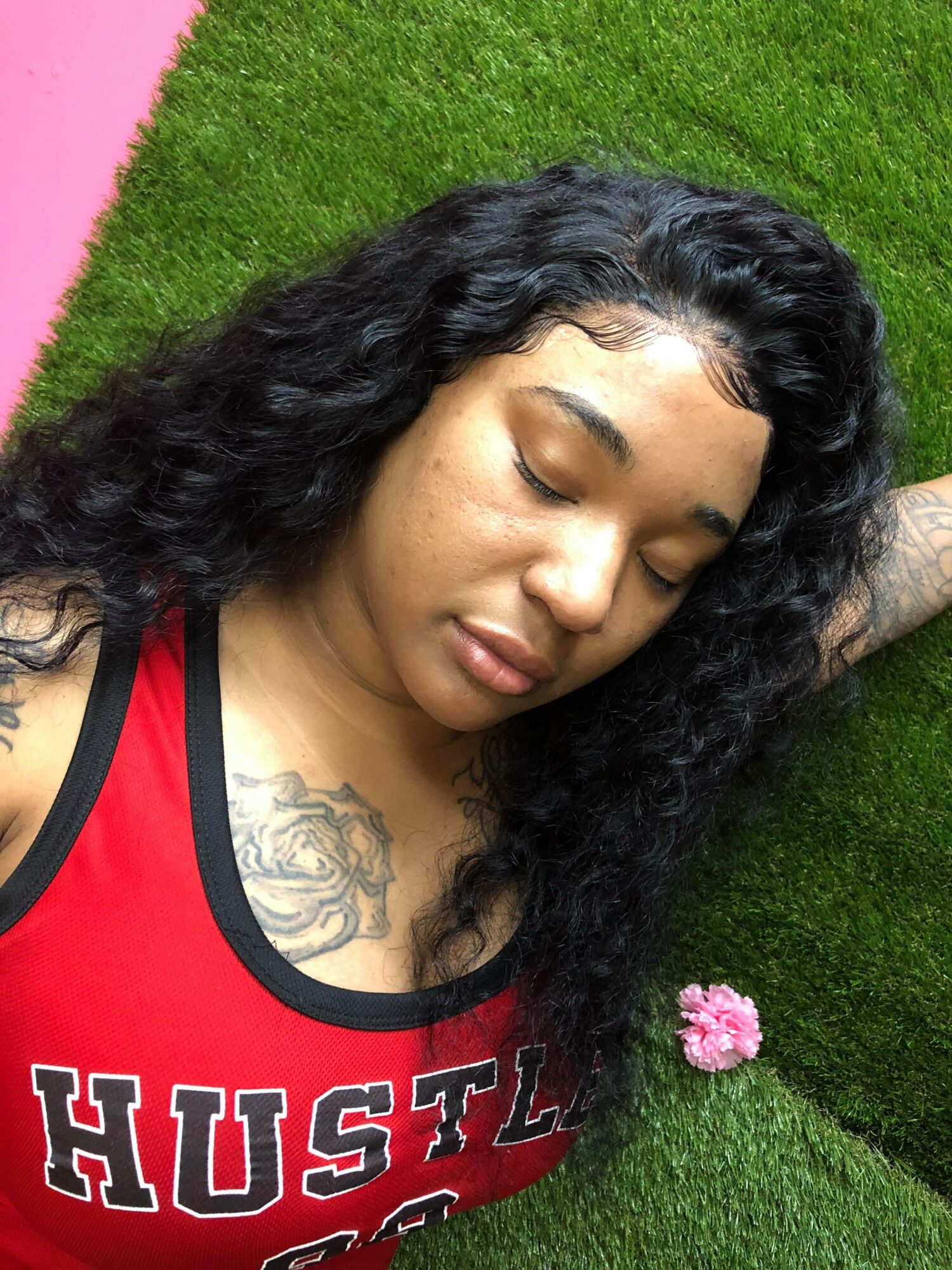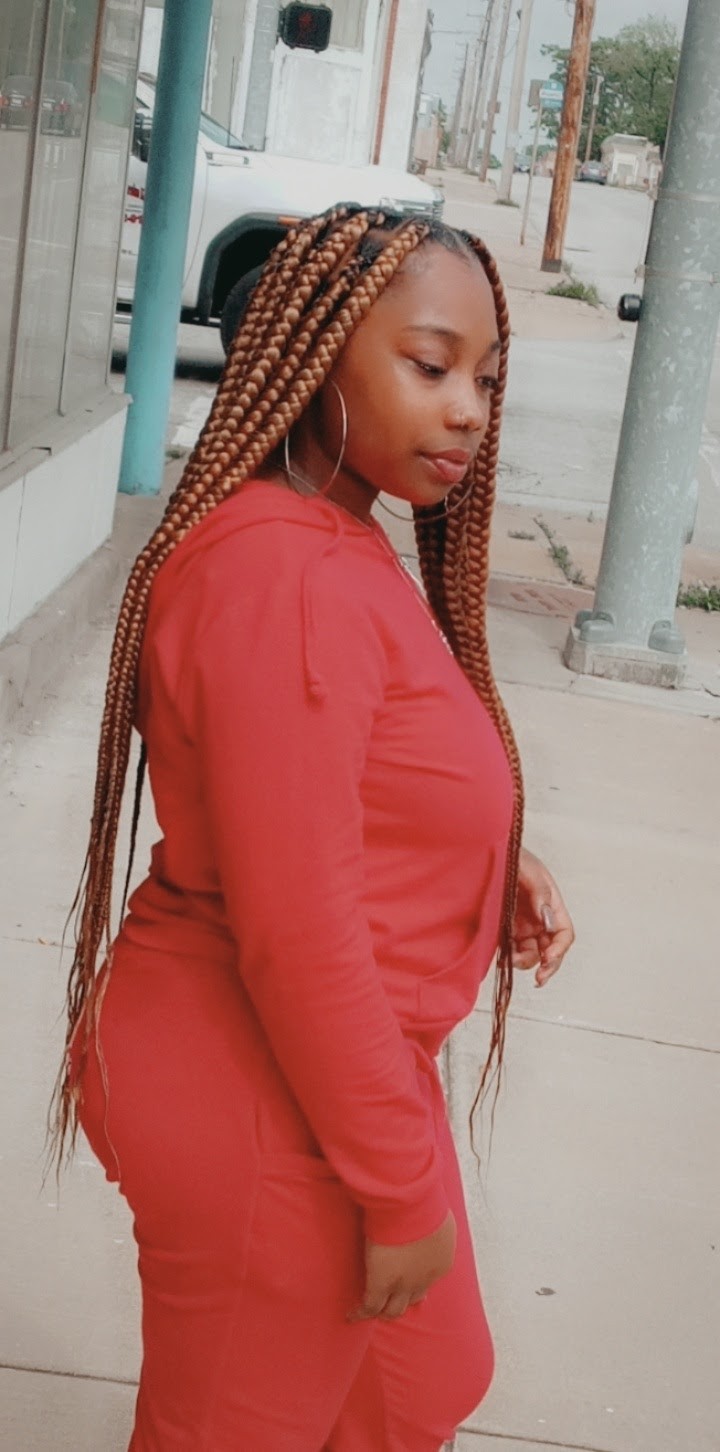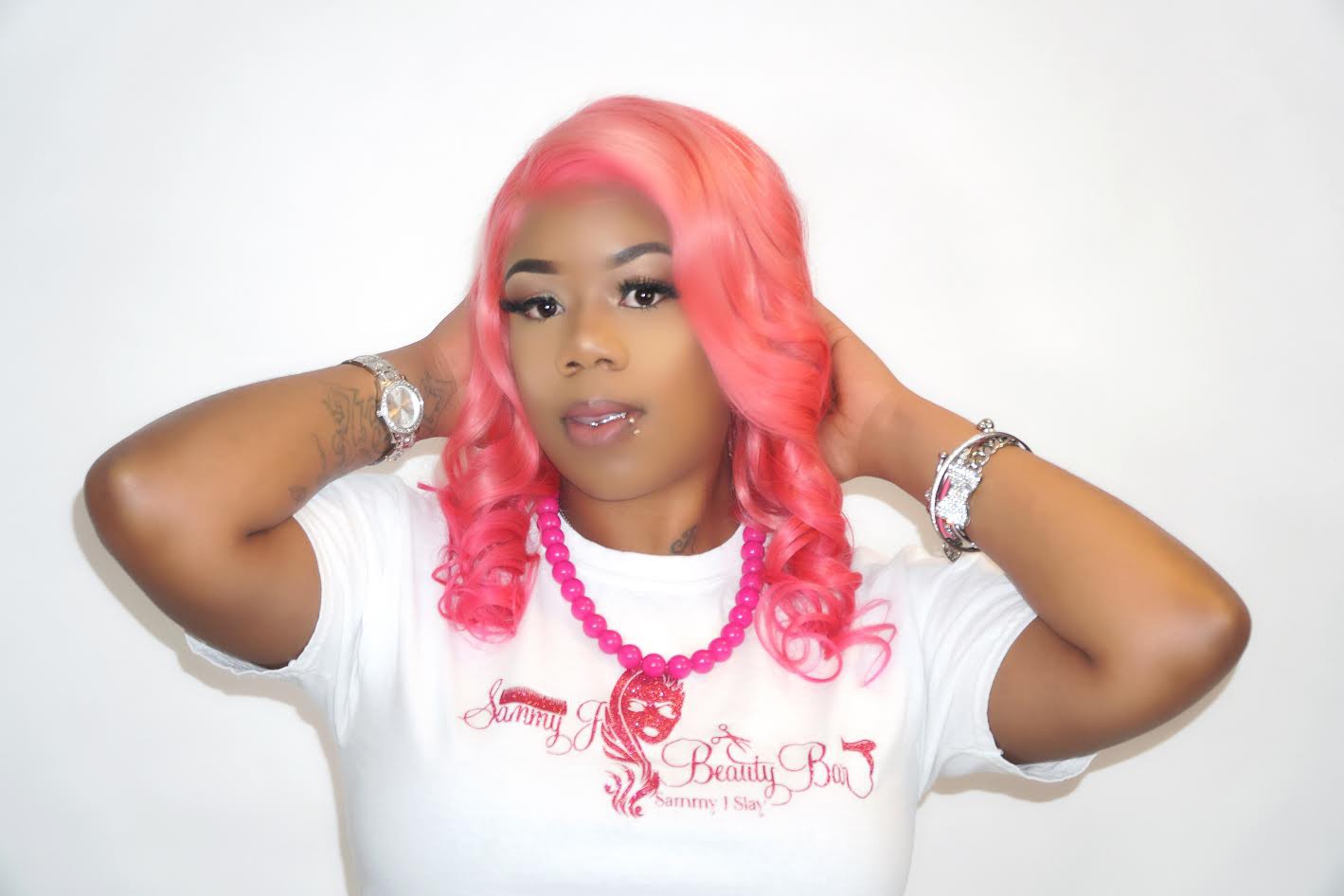 Suggest a Story:
 VoyageKC is built on recommendations from the community; it's how we uncover hidden gems, so if you or someone you know deserves recognition please let us know 
here.