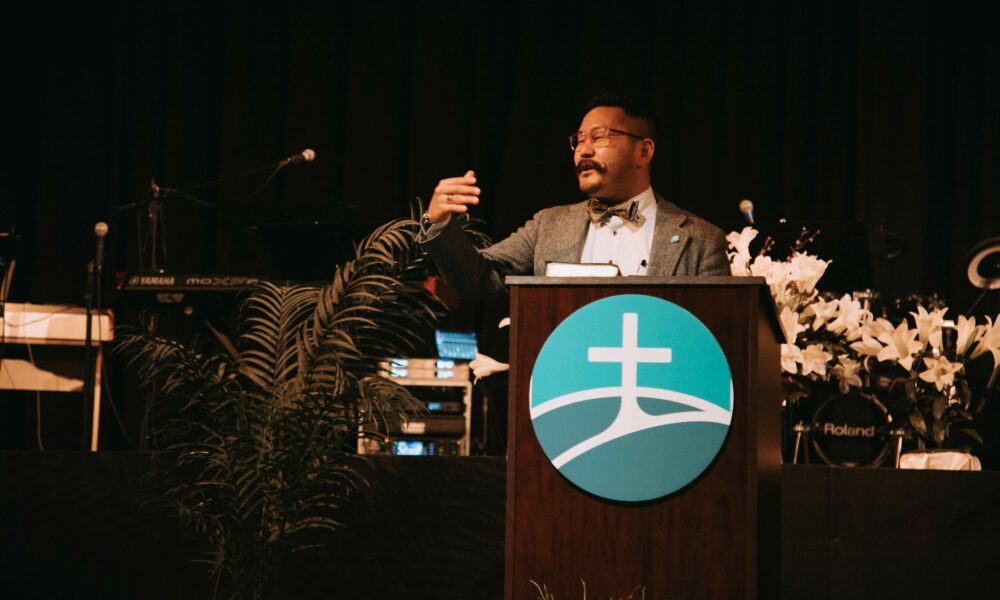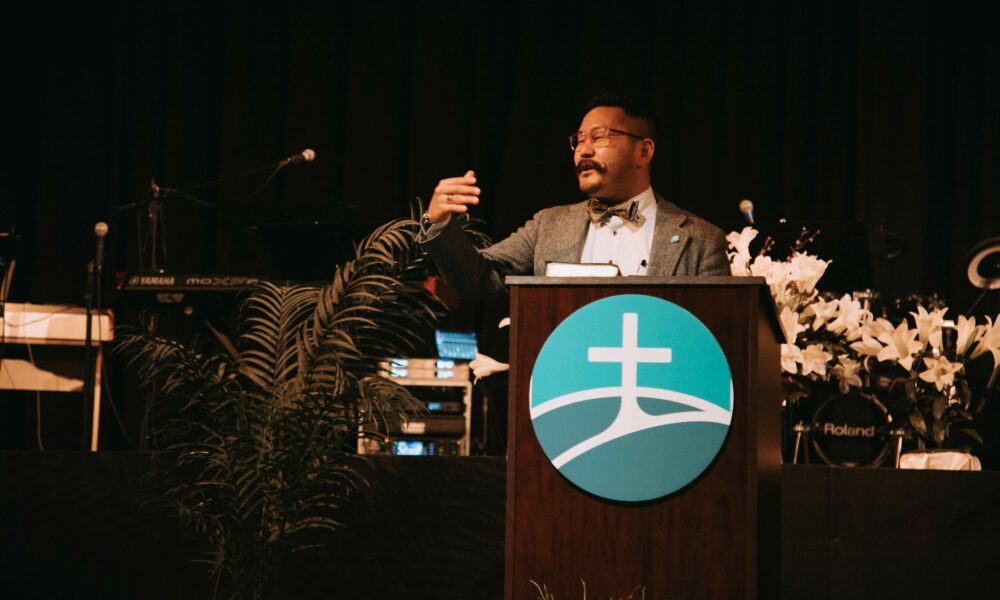 Today we'd like to introduce you to Jonathan Hayashi.
Hi Jonathan, thanks for joining us today. We'd love for you to start by introducing yourself.
I was born in a family with a mother who was a devout believer but a father who was a dogmatic atheist. I can remember one day how my father physically abused my mother and how I was in great fear of him. I remember my brother got beaten very badly; my father grabbed my brother by his hair and pulled him out of bed, dragged him all over the floor, and threw him from the second floor to the first floor. I can still hear in my nightmares my brother crying out, "I am sorry, I'm sorry," my mother in tears, "Stop it, please stop it," and my father, on top of my brother, beating him in silence. Fear got a hold of my heart. Blinded by torment, I hid myself in the corner, trying not to listen to the agony of my loved ones. I covered my ears. In spite of the situation, I got on my knees every night beside my bed and prayed, "Jesus, please save my Dad."
I hated school. I had no friends and was lonely as I wasn't able to speak Japanese and was the only Christian. I was laughed at, mocked, and made fun of. I began feeling ashamed of my faith. Going back home was a hellish experience, for seeing those I loved getting beaten by my father was unbearable. I had no place to go. My only comfort and escape from the horror was music. Whenever I was scared, hurt, sad or depressed I ran to music and played the piano which gave me this temporary peace. It didn't last long, but it was a place I could run away from reality for a little while. I began to doubt God and eventually, I walked away from Him.
At age 12, I began spending time with gang members and doing the rebellious things they did. I was a very angry, depressed youth. I became addicted to various sinful behaviors. I realized that I was trying to fill the emptiness within me with all the pleasures of this world. I knew, deep down inside, that there had to be more to life.
At age 15, I decided to run away from home. By this point, I had failed all my classes. I hated myself, my parents, my school, authorities, all adults and Christians. Christians were a bunch of self-righteous, hypocritical, judgmental people.
I remember telling myself, "I will never become one of them." Above all, I hated God with all my heart. I hated preaching that went like this, "God is love and has a wonderful plan for your life." If God so loved me, why couldn't he give me a dad who loved me? If God so loved me, why couldn't he protect me on the streets? I was a morally corrupt, sin-loving God hater. I loved the very things that God hated and hated the very things that God loved. With all my might, I boasted of my immorality and wickedness. I was a great sinner.
Then, in September, at the age of 15, I was caught by the police. I was put on the blacklist and sent to court. As I was hand-cuffed and heading to the police station, I had an encounter with God in the police car. "Jonathan Hayashi, I have a bigger plan for you; here is not where you belong." I ignored His voice but he spoke again to me. I realized then that God is real, and I truly wanted to know Him. I decided to leave school, my gang, and the girl I was with, and instead I began to seek the Lord. At age 15, I became a carpenter without any hope but Jesus. For the first time in my life, I began to read the Bible.
I met a Pastor soon after named Pastor K. There was something different about this man. This man was filled with joy and love. When all other Christians avoided and despised me, he drew near to me and encouraged me. All church folks greeted him and loved him. He treated me as if I was his own son. "Pastor, what is the secret?" I asked. I still can vividly recall till this day, as he sat across of me he said, "Jonathan, God loved me, saved me, and changed me. That is more than enough."
At age 16, for the very first time in my life, I decided to profess Jesus Christ as Lord, to the glory of the Father. I was no longer a hater of God but a lover of God. I respect authority and find delight in spending time with children. I was able to love and forgive myself for the past. I not only forgave my dad but love him. In October of 2011, my father came to know and experience the saving grace of God, and we all praise God for this great milestone.
My life has never been the same since meeting Jesus. Even though I was a great sinners, though I was the lowest of the low, and even though I had nothing to offer, Jesus came to me and saved me.
So much of who I am today is in answer to her prayers for me. She has a special love for the Japanese people and has found a way to serve God by serving them. Her ministry is to translate the book "Our Daily Bread" into Japanese for the nation. Her prayers have been transforming the hearts and lives of my two brothers and myself.
I have been a Christian for over ten years now. Since then, God has begun to pull me out of the darkened valleys and has let me walk in His righteous path. The Lord has taught me how to be a genuine believer throughout this journey with Him. I know I am saved because God has radically changed my life. He is my constant companion. Jesus radically restored my life. He dearly loved me first with His unconditional love and then called me His own son. I was once heading straight to hell, but Jesus has saved me from that eternal condemnation. This truth drives me to what I want to become; I want to become a pastor and share this truth to the ends of the earth.
Mark Dever the pastor of the Capital Hill Baptist Church in Washington D.C. said, "We believe the local church is the focal point of God's plan for displaying his glory to the nations. Our vision is simple'; Churches that reflect the character of God." (The Nature and Purpose of the Church: 9 Marks of the Church) The world is in desperate need of the Gospel of Christ Jesus. Not another NGO, social justice movement or government funding, but a church that solely Christo-centric in their endeavor to help know, love and follow Jesus alone. That is the very reason why I am so passionate about the local church, for it is the heartbeat of God. I believe in higher education of growing and learning in order to train others and build up the church that Christ intends. I also deeply desire one day to invest, foster and inspire future leaders/pastors through teaching at a higher educational institution.
Today, simply all by the grace of our Lord Jesus Christ as a monument of His grace, I serve as one of the Senior Pastor at Northern Hills Baptist Church in Greater Kansas City area, MO. I encounter on a day to day basis with people who are dealing with marital issues at a verge of divorce and young students dealing with suicidal thoughts. I also served prior to this position as one of the Pastoral Staff at Troy First Baptist Church in Greater St. Louis, MO for six years and as an Assistant Pastor at Uptown Baptist Church in Chicago, Illinois for four years. After graduating from school in Malaysia, I went to Moody Bible Institute in Chicago. I completed my undergraduate at MBI (B.A. in Pastoral Ministry, 2012) and completed a master's degree at Moody Theological Seminary in Chicago (M.A. in Pastoral Congregational Leadership) in 2014 and then finally a doctorate degree at The Southern Baptist Theological Seminary in Louisville, KY (D.Ed.Min Biblical Counseling).
I'm sure you wouldn't say it's been obstacle free, but so far would you say the journey have been a fairly smooth road?
God has been so kind to us and has been a great transition. God is still humbling and teaching me as I continue to grow in wisdom and paratactical local church pastors ministry.
However, there can be challenges in moving forward for certain. In the midst of change, we completed our international adoption in the midst of the global pandemic and moved to a brand new city. To God be the glory!
As I already have mentioned earlier, there has been struggles along the path as with the difficulty of pastoring our church and support my wife (Kennedi) who is 35 weeks pregnant and we are expecting a baby coming soon! I am so proud of this, but even throughout our children's pregnancy, she has finished her degree in the undergraduate program at Moody Bible Institute (B.A. in Children's Ministry), which we give God the praise.
I am excited now to live my dream being a father now of three children with the oldest big sister who is five years old (Kaede Selah Hayashi), and our son who we just adopted a year ago (Seiji Gabriel Hayashi) and our three years old (Anna Karis Hayashi). God is good, however it has been a season of transition with juggling all my responsibility as a father and the task of pastorate.
Appreciate you sharing that. What else should we know about what you do?
I have a tremendous privilege and greatest joy to shepherd God's flock. Not because I am the most brilliant or brightest, but because of God's abundance of grace and mercy I serve in this capacity. I recognize this role is given from God. And the truth is that there is nothing magical that happens when I am in this position. If our being and who we are before was a jerk, then we will continue on being a jerk. Sometimes we have this idea that because we take this role of a Pastor, there is this process of regeneration that takes place, and we are suddenly changed, and our personalities then become supreme saints. It is just not the fact. As I have the Holy Spirit that lives in me and dwells within me, it still doesn't mean that I will be a totally new person. Under the role of a pastor, there is just a simple ordinary person of who that person is.
Why? I have no other calling. I cannot simply picture living my life in a secular business setting in an office as a businessman. I long to go to those needy and poor, those who have yet not heard the gospel of their own salvation, as Christ sent one to me to proclaim His good news. I would love to see myself as Christ Jesus took on flesh in the humblest way, I would like to serve God's people in such a way.
I view my calling as truly a calling from the Lord. Like I mentioned earlier, it is not so much for my own confidence in what I can bring into the ministry. As I recognize, there are much more that I know, men capable of preaching and are knowledgeable. I would perhaps seek elsewhere for profit as the ministry is tough. If I were to go into pastoral supervision in some way or form, I would not make much money, nor would I get applauded much by men. One of the worst nightmares growing up of my childhood was the role of a pastor. Pastor is the worst role in the world. I want to do it because I have this earning passion and desire to serve God's people.
What do I specialize? I will use Mark Dever's book, "The 9 Marks of a church" to expound upon what my goal is, "to create healthy churches" through; 1. Expositional Preaching. 2. Biblical Theology 3. Biblical Understanding of the Good News 4. Biblical Understanding of Conversion 5. Biblical Understanding of Evangelism 6. Biblical Understanding of Membership 7. Biblical Church Discipline 8. Promotion of Christian Discipleship and Growth 9. Biblical Understanding of Leadership.
What does a pastor do? The biblical perspective on "Shepherding" is NOT merely gathering around a circle with bunch of believer friends and say, "Well, what do you think the bible says?" and dialogue there. Gaining more information is not preaching. Having believers and gathering together and talking about Jesus will not change anything. In the context of the body who listens together and teaches accordingly will make sense. Conferences are great though they are not their pastor. We will never experience the same with a flat-screen TV. Preaching cannot be a substitute to a church, it is absolutely different. The argument that people may bring will say, "Oh the Spirit of God is real within us. I am the church!" We know that something happens within us on Sunday morning sermon. Why? We are not after a checklist. The responsibility is not all due to the speaker. The person may be a great speaker, but he is not a pastor. It must come down to this. The Lord brings and keeps his people in covenant fellowship with himself by his Spirit and his Word (Isa 59:21).
What sets you apart from others? That goes back to the biblical understanding of a pastor. A pastor/elder is a leader. In Hebrews 13:7 it says, "Remember your leaders, who spoke the word of God to you. Consider the outcome of their way of life and imitate their faith." Also, after several verses the author expands more upon in verse 17, "Obey those who rule over you and be submissive, for they watch out for your souls, as those who must give account. Let them do so with joy and not with grief, for that would be unprofitable for you." As we may have known that Pastors are usually the weakest ones. They are placed in the area that already carries the weight. Pastors are Priest. What is an interesting fact is that Priest is not the New Testament definition of a Pastor? The definition of the Priest that we see in the New Testament often is seen as for all believers. In James 5:14-15, it goes like this, "Is anyone among you sick? Let him call for the elders of the church, and let them pray over him, anointing him with oil in the name of the Lord. And the prayer of faith will save the sick, and the Lord will raise him up. And if he has committed sins, he will be forgiven." The Pastor's role in the Priestly hood is to declare the Word of Grace to God's people. The dimension of prayer the secret of the Pastoral ministry is prayer, which is the Word of Grace. The Pastor has the role of Public and Private act of grace. It is primarily through words of the Pastor. In a sense a Pastor is the visible presence of the living God to His flock. The Pastor as he plays the role of a Priest makes Him reminder to the people of the reality of the living God. Their presence is the Ministry of "Presence of mercy" which we have so often in today's day and age have forgotten, the exercise of presence. We are so quick to speak and Pastor's find out caught up speaking. They also declare Hope of mercy through prayer.
One of the questions of a role of a pastor maybe this, "How does pastoral ministry mirror the offices of Christ?" There are mainly three different offices which is known as 1) Prophet. 2) Priest. 3) King. The role of a Prophet in Christ is often connected to the role of Pastors as Preachers. Priestly hood of Christ often has the connotation to the function of Pastors as Shepherd/ Priest. The Kingship of Christ is seen through the position of Pastors as Leaders. In the letter of 1 Peter 5:1-4 it refers as Christ as the chief Shepherd. Pastors are those who have the great privilege to follow the great shepherd and you will be rewarded for that great promise that awaits.
What sets me apart from others is not what I have to offer but is Christ who lives within me.
How can people work with you, collaborate with you or support you?
Let me answer this question through the life of one person who have impacted my life. D.L. Moody.
The life of Dwight Lyman Moody and his words forever changed my life. Perhaps it is the life most frequently attributed and quoted and cherished by man, to Dwight L. Moody said, "The world has yet to see what God can do with a man fully consecrated to him. By God's help, I aim to be that man."
Who would have thought a man stacking size 9 and size 10 shoes would become the world's greatest evangelist that people speak till this day? An extremely average man without much talent or potential left a great mark in history. Who had a 5th grade level of English by the time he was saved (1855 age 18 years old) by the end of his life spoke to over 100 million people with the evangelistic campaign throughout the world? Eventually became the founder of The Moody Church, Northfield School and Mount Hermon School in Massachusetts (now Northfield Mount Hermon School), the Moody Bible Institute (Moody Theological Seminary), and also Moody Publisher.
A poorly educated, unordained shoe salesman who felt God's call to preach the gospel. If Moody was able to do it, I too am able to do it! I remember my first year at Moody Bible Institute, we had our new president that was installed (President Paul Nyquist) and spoke on what his goal was for the students as if it were yesterday. He answered by saying, "If 1% of the MBI students will serve God wholeheartedly, we will turn the world upside down." I felt as though God tapped on my heart and pressed these words 'Jonathan, the world has yet to see what God will do with a man fully consecrated to him.' Under the power of those words, I echoed the words as Moody did, I too aim to be that one. I felt such great urgency by the power of the Holy Spirit that I must not let more time pass but to give all of life in light of the great need to no longer waste this life of mine for the sake of the gospel.
D.L.Moody recognized this important principle as well, "When D.L. Moody arrived in Chicago… he was warned to stay away from an area of town known as 'Little Hell.' Few Chicagoans ventured into this area characterized by gambling, fighting, prostitution, and drug addiction. Even the police had little presence there. Dr. Lyle Dorsett, in his extraordinary biography on the life of D.L. Moody A passion for Souls reiterates, 'Moody was one of the few who had the audacity and courage to go into the worst district of Chicago, the Sands. 'Sometimes called 'Little Hell,' this is where Moody went to rescue souls." We already have enough people who are "Bench warmers" in the pews and think Christianity is a spectator sports. Church we are to rise up! Let's get out of our seats and go into the streets! We wonder why revival doesn't break forth in our community. Where are all the Christians? I have been lately asking this daunting question that we all have avoided with all our lives. We are to be the salt and light seasoned by God's grace and the sweetness of the fragrance of Christ aroma holding to the teachings of the scriptures and truth of Christ, certainly there will be a change. In order to accomplish this, the urban churches must learn how to view both the city and the gospel with new eyes. We must see every person simply more than a number but all made in the image of God. For every number has a name, and every name has a story. We must be able to recognize the gospel more like an everyday process than a one time event.
As the D.L.Moody said once, "Water runs down hills, and the highest hills are the great cities. If we can stir them, we shall stir the whole country." We must win souls for Christ and have victory for Jesus, but there will be no victory without a battle. I'll be going into a little hell on the streets to make war.
How can people work with you, collaborate with you or support you? Would you join me in going into little hell on the streets to make war? Would you join us in prayer by sharing the good news to the ends of the world? Would you partner with us by giving in order the gospel may go to the nations as we mobilize missionaries for the sake of the gospel?
Contact Info: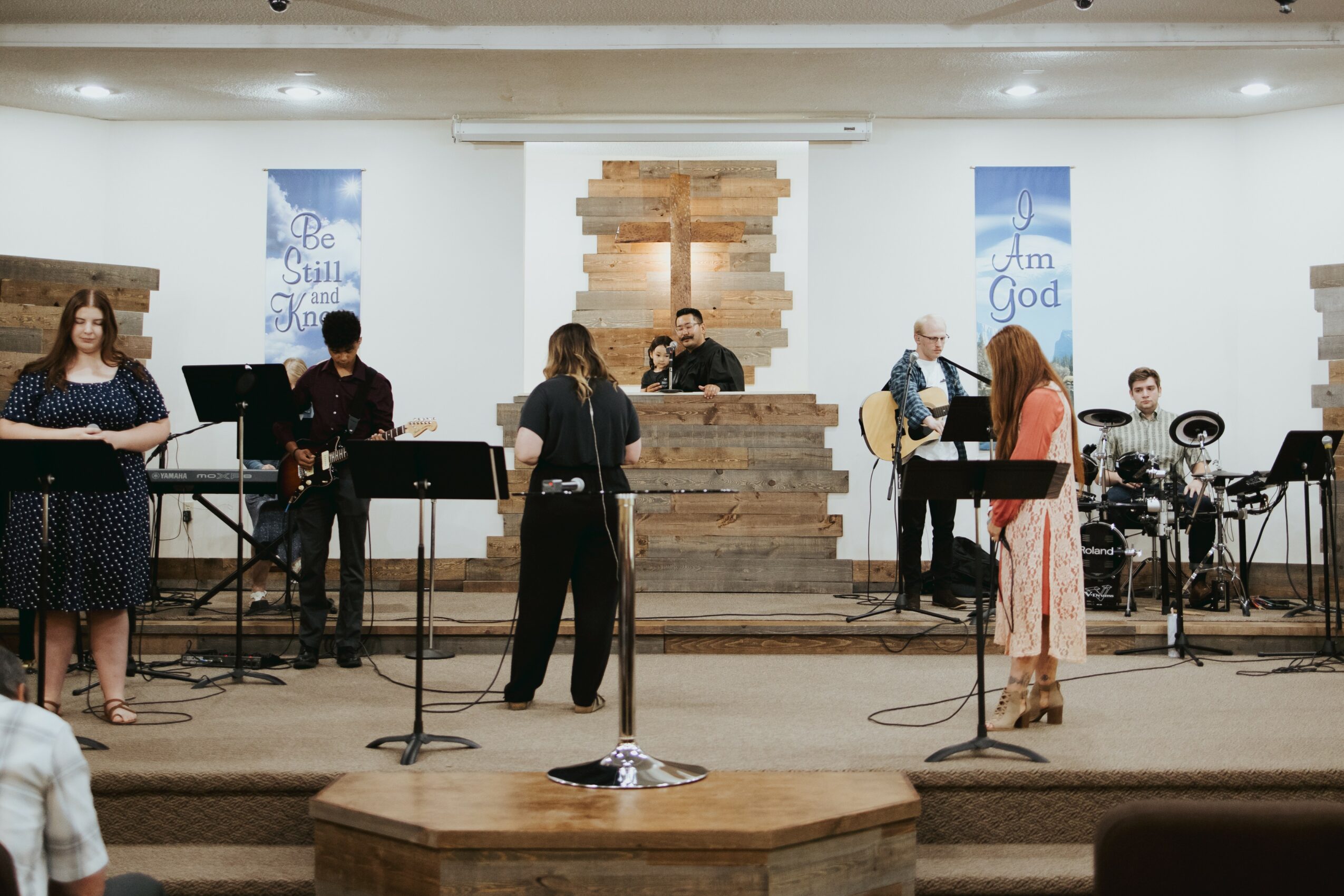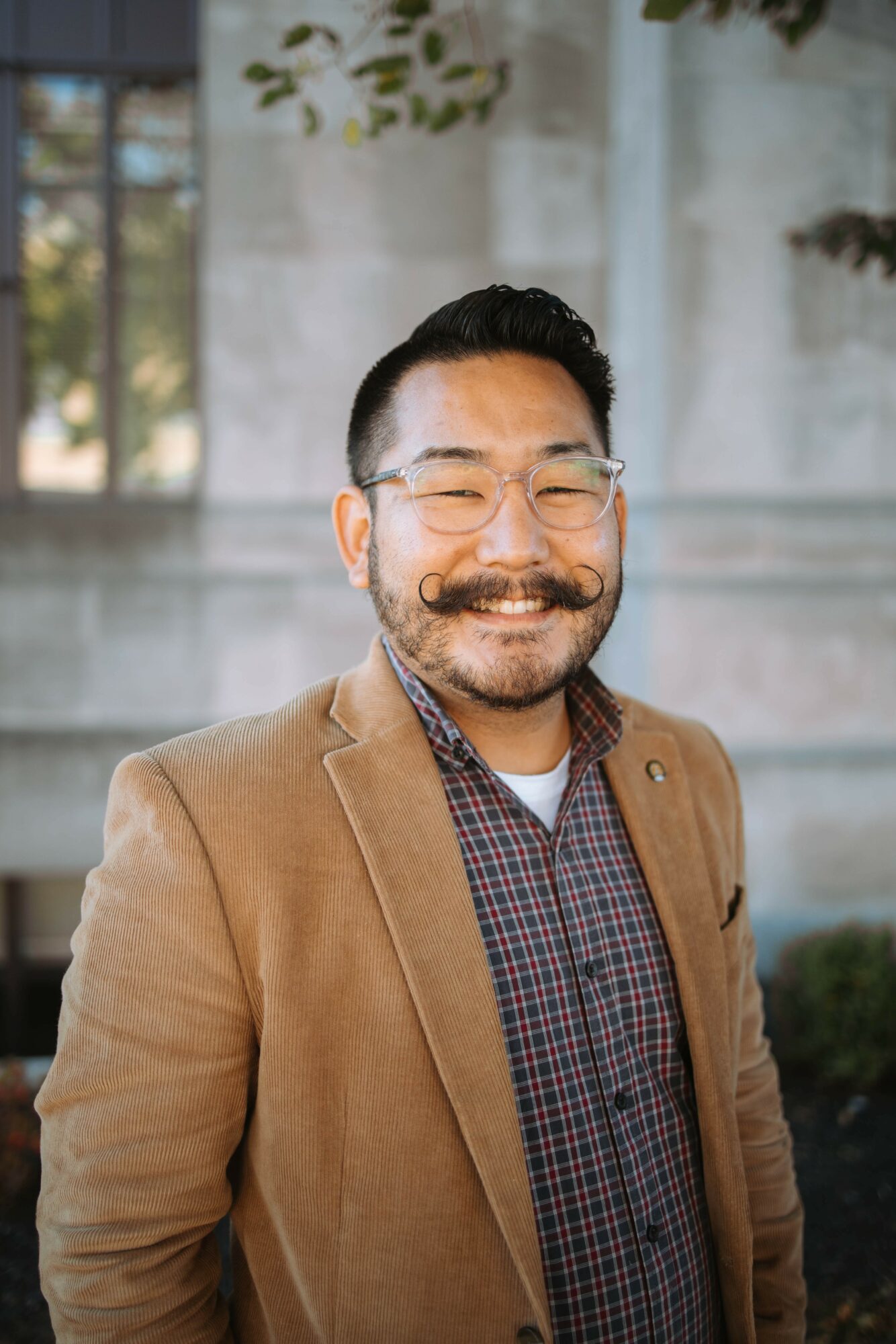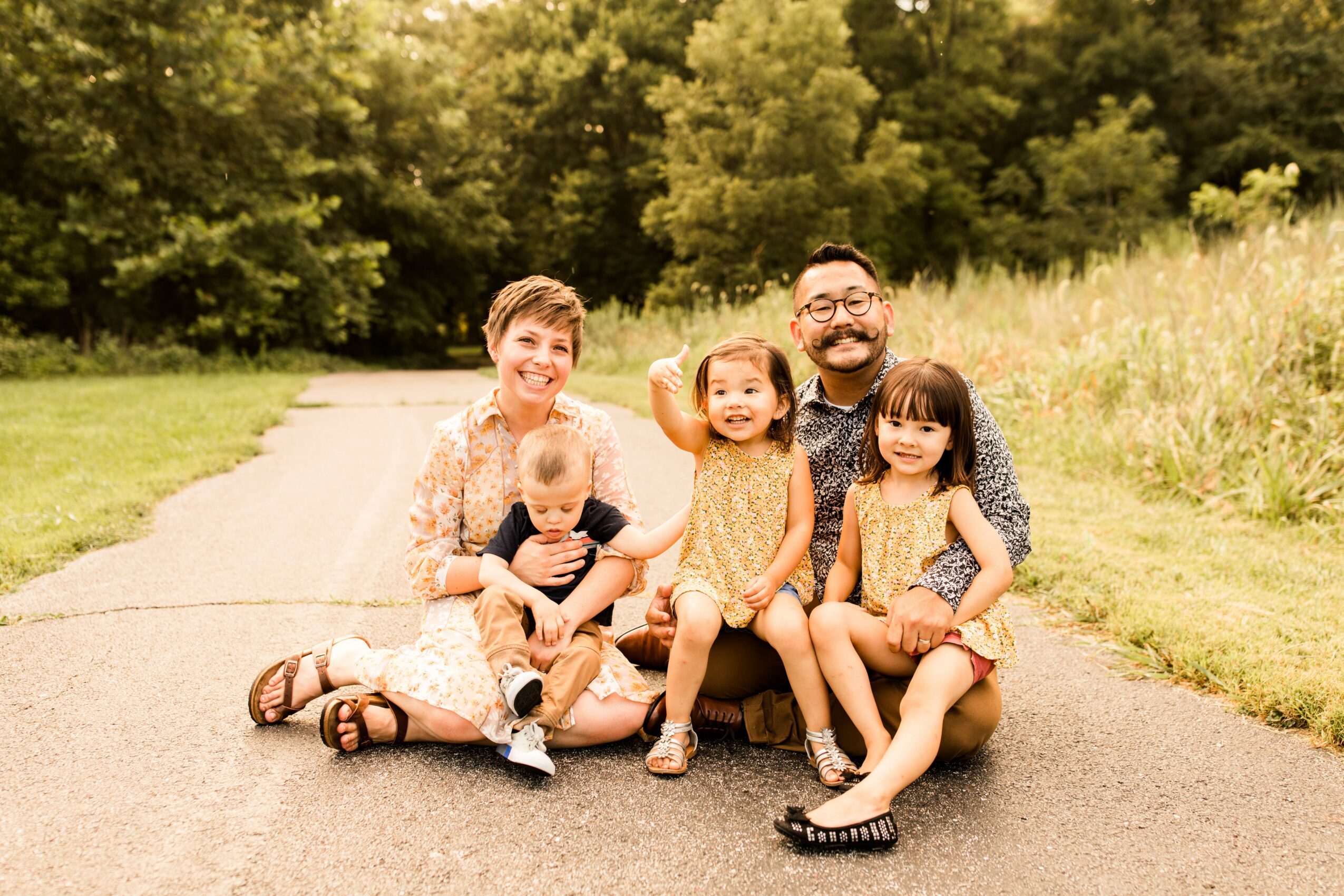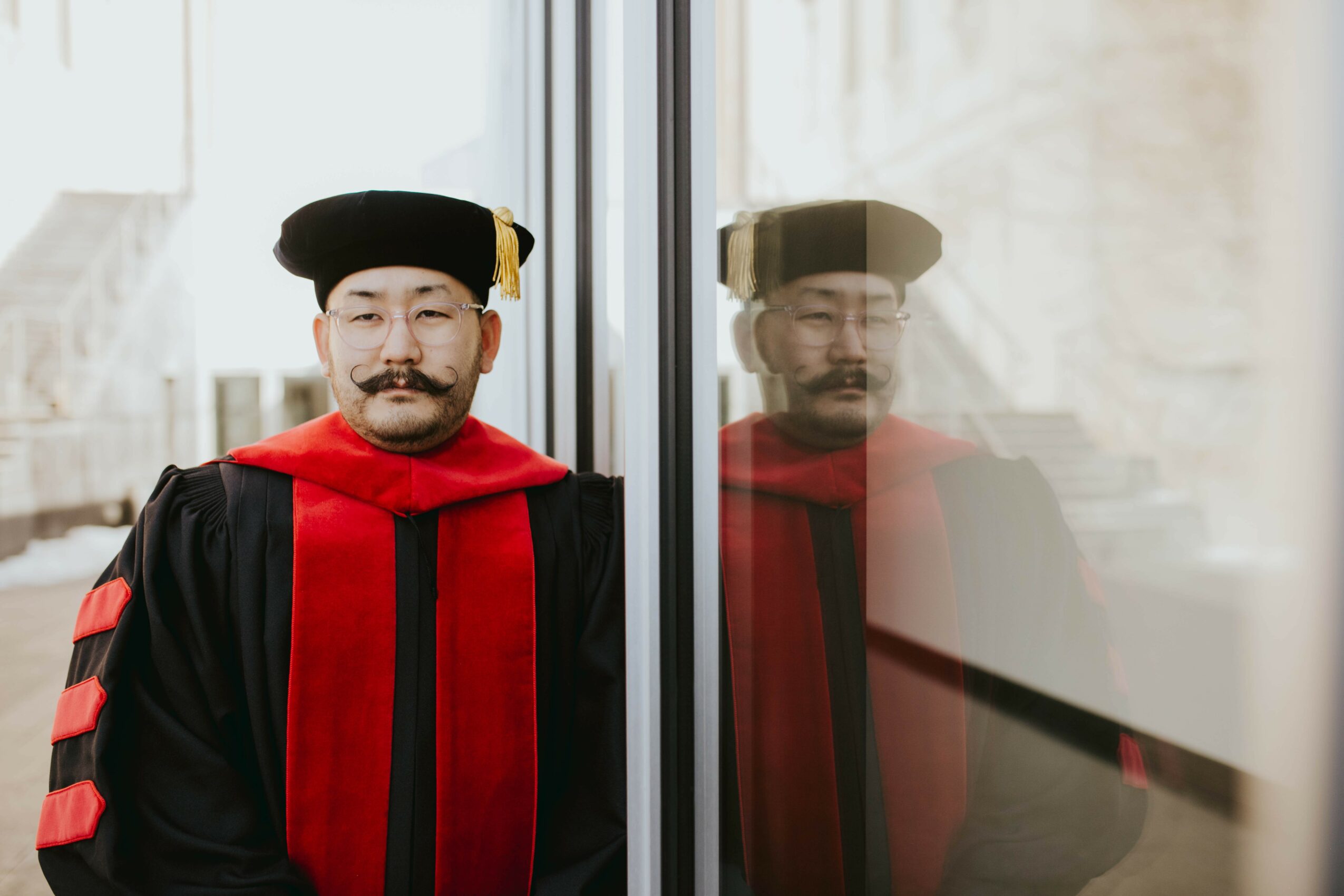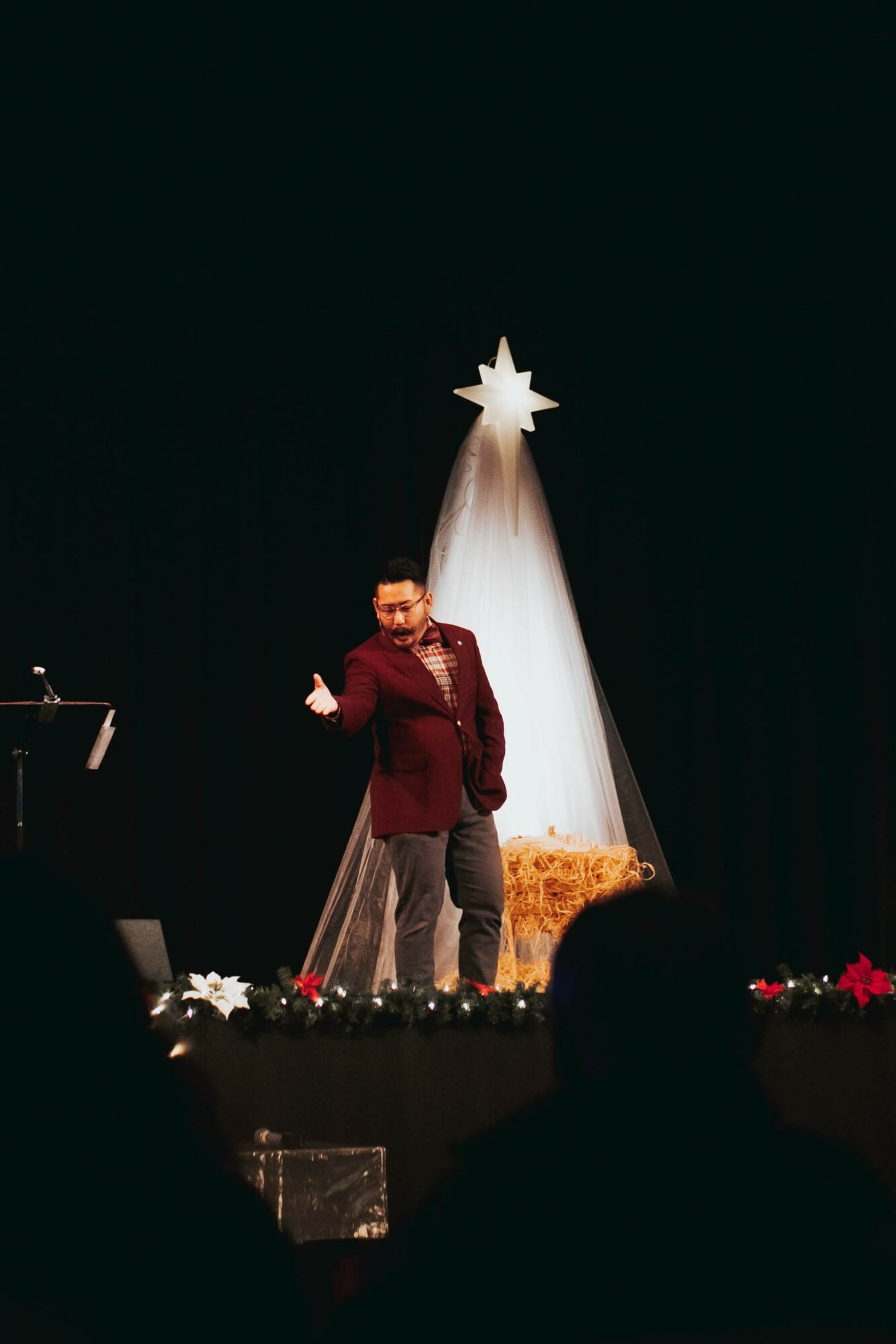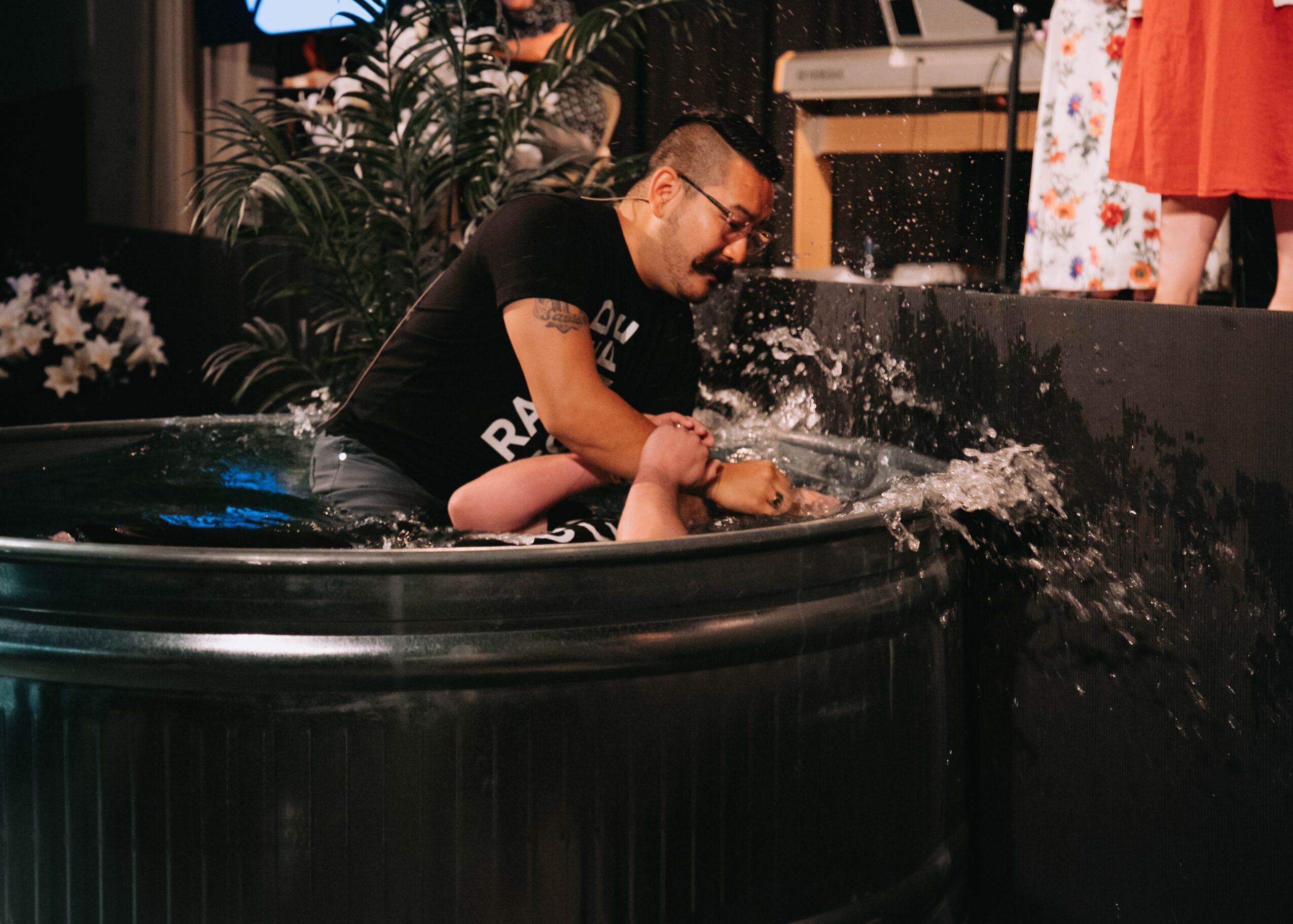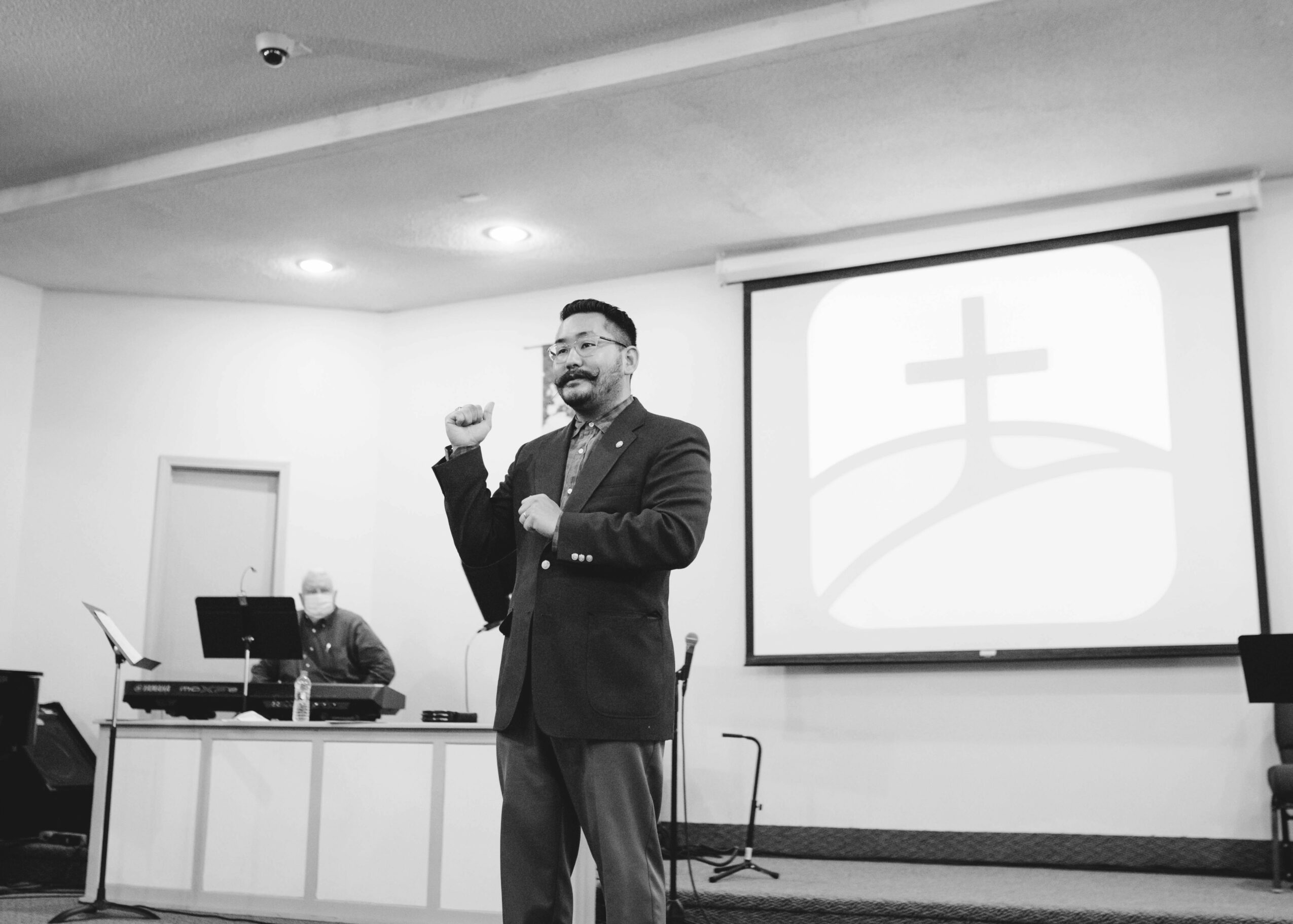 Image Credits
Kristen Pulido Photography
Suggest a Story:
 VoyageKC is built on recommendations from the community; it's how we uncover hidden gems, so if you or someone you know deserves recognition please let us know 
here.