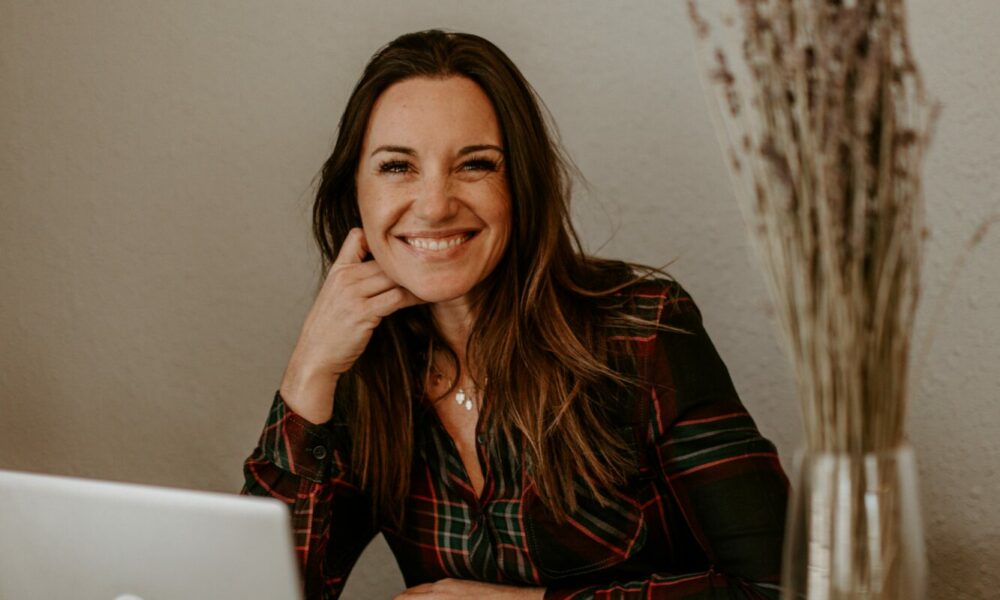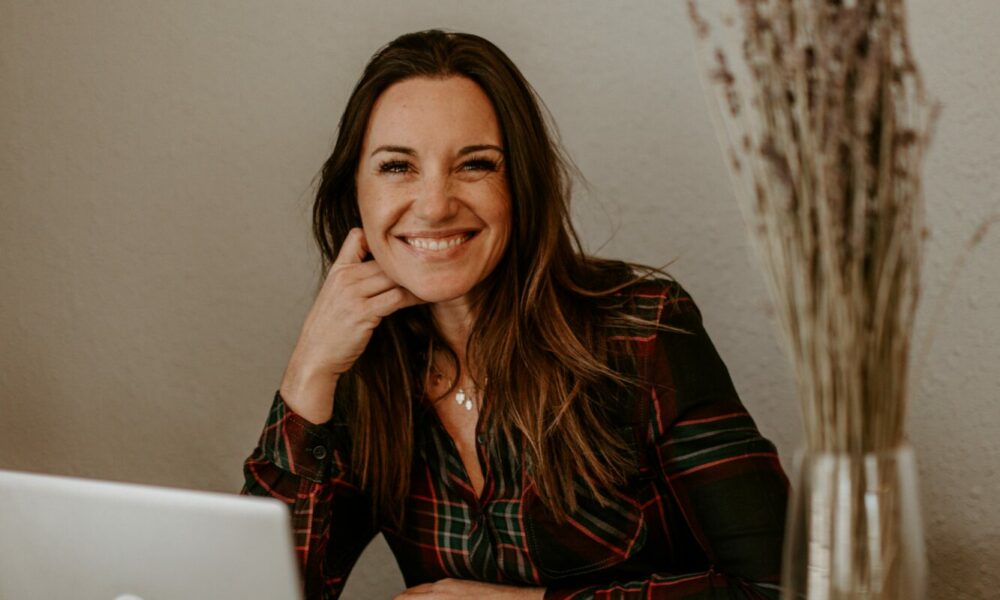 Today we'd like to introduce you to Jessa Voos.
Hi Jessa, we're thrilled to have a chance to learn your story today. So, before we get into specifics, maybe you can briefly walk us through how you got to where you are today?
I'm a third-generation Manhattan, Kansas entrepreneur. When I was growing up and my mother would put me to sleep at night we would come up with business ideas. Brainstorming every little detail, how to execute, how to market, what problems we might run into, and so on. I credit her for my love of creative brainstorming and my passion for entrepreneurship. I attended the University of Kansas and after college, I moved to Nashville briefly then out to Los Angeles.
I have a marketing degree and when I arrived in L.A. I landed a job in Advertising Sales with Cartoon Network and Adult Swim. I loved my job but missed the creative freedom from my childhood. I decided to leave corporate life and go through yoga teacher training and simultaneously start a high-end dog running company called Pooch Pacers. My marketing background proved to benefit me in my new start-up as I was able to quickly grow a book of business in the Los Angeles area and rubbed elbows with some celeb clients. It was a dreamy life; teaching yoga and running dogs all day. My heart was content.
Time passed, I met a boy, and I decided to leave Los Angeles and move back to my hometown in Kansas to start a family. Once back in Kansas and pregnant, I wasn't sure which direction to go with my career. There was not a local yoga studio in my hometown and decided to take a risk and open the first fully dedicated yoga studio. I didn't have a lot of funds so I converted an old office building into a make-shift yoga studio. I had a naïve belief that I would open a yoga studio and everyone would flock to my "cool and trendy LA yoga". That is not what happened.
This was a time before Instagram had exploded yoga awareness as broadly as it is today. I found that people in my hometown had not experienced the yoga that I was familiar with teaching in LA. Most people thought I was offering witchcraft or cirque-du-soleil, but nothing in-between. When the studio was sitting empty, I had to make some changes. I had to educate people on what exactly I was doing to get out into the community to show them it wasn't scary. I partnered with other local businesses to do fun events such as Yoga and Donuts. I did social media contests (before that was a thing).
I visited businesses in the area to offer yoga to their staff. I also changed how I was taught. The combination of all those things worked. The studio started to grow. And it kept growing. (I should also mention my family kept growing. Somewhere in this timeline, I had 2 children 18 months apart.) We outgrew our little started home and moved to a pretty new home with more space. We outgrew that space as well and it was at this time that I was approached by 2 other people local business owners who wanted to help me expand into a space that could accommodate our growing community.
We became business partners and built out a beautiful space with loads of room. The studio grew exponentially once we had the space and I was so proud of how far we had come from our little make-shift studio space with no one showing up for a class to a full schedule with packed classes. I was over the moon with gratitude.
Sadly, like many partnerships, it did not go as we had all hoped and dreamed. We had a different outlook on how the studio should operate. After a very hard talk with my heart, I decided to walk away from the business I had built and lived in for 9 years. I hadn't had the intention of opening another studio at first, my heart was a little too tender but then fate stepped in. On a trip to Austin, I jumped into a yoga class not knowing the studio was a donation-based studio.
I had never seen a donation-based studio done quite in that way and I was curious how they were able to be so successful. I did some research, some internet stalking, and found out who had started to the studio in Austin. I reached out and asked if they would be willing to talk to me about their process. They generously agreed and by the end of the call I was inspired to open another studio… but with a different focus: Community.
I had learned through my marketing efforts early on in owning my first studio, that I loved building community. That community offers people a sense of belonging and that to me, felt like a basic human need. If I was going to open another studio I was going to open it focused on community. Chapter Five Yoga. Chapter Five Yoga is named after a Portia Nelson poem called "An autobiography in five short chapters." A poem, that I felt encompassed the personal journey one goes through with a regular yoga practice. I structured it so it was affordable for anyone, even if money wasn't the currency you were using to pay for classes.
I created a senior teacher board to help make decisions for the studio so it wasn't just my ideas and decisions. We held monthly "donation raisers" to raise money for local groups and organizations as a way to give back to the community. The community was our focus and our love. Here we are 2.5 years later and that community is why we made it through the covid chaos of 2020 and are still open today. There is heart in the community. Belonging in community. Love in community.
Would you say it's been a smooth road, and if not what are some of the biggest challenges you've faced along the way?
In addition to the challenges listed above there are some other obstacles to manuever around as a studio owner.
There are a lot of challenges in owning a yoga studio, other than what I stated in the previous question. But the hardest thing has been people's perception of yoga. I always say that the hardest part of yoga is walking through the door for the first time. Once people get over the fear, insecurity, unknown of trying yoga for the first time, they are way more comfortable returning. But it's that first time. I mainly hear people say "I"m not flexible enough to do yoga." My response is "That's why you should do yoga." My approach to yoga is a little different than some. I believe in a balance between flexibility and muscular stability.
We live in a college town and military town and because of that, the town is very transient. We are constantly trying to bring in new people as our beloved regulars graduate or deploy or relocate.
The shutdown with Covid was a very big hurdle. I wasn't sure we were going to make it. But the community of teachers along with the community of yogis rallied to come up with creative ways to get us over the hump. We had amazing support and love that helped so much.
One interesting thing that is a struggle for yoga studio owners in general… Is I think there is a perception that yoga studios shouldn't make money because it's yoga. But people forget it is still a business. We have all the normal expenses that a regular business has… rent, insurance, payroll, bills, etc. And a lot of yoga teachers have spent hours and hours and hours learning, studying, teaching, and developing their craft and skill like any other professional. It's a hard line to walk as a yoga studio owner.
Not so many struggles but more so accomplishments… our little yoga studio has developed teacher training, lead retreats, seen our students move on and open their own studios across the country. It has been a joyful and beautiful thing to witness.
Alright, so let's switch gears a bit and talk business. What should we know about your work?
The whole point of doing the yoga practice, called the Asana practice, is to train your mind to live in the present moment. That's it. You can find that same focus if you are gardening or washing dishing or painting… as long as your mind is only focused on exactly what is happening in that exact moment… you are practicing yoga. That is the guide I use for how to teach a yoga class.
Therefore, as I mentioned before, I tend to teach yoga a little differently. Because I have a background in other movement modalities, I appreciate the balance of stretch and stability, effort and ease, flexibility and strength.
I teach a very anatomically focused class that asks students to pay attention to where their body is in space, how they are muscularly engaged, where they feel sensation, how the breath is moving in their body… all to help them stay focused and live in the moment. Yoga.
Contact Info:
Email: contact@chapterfiveyoga.com
Website: www.chapterfiveyoga.com
Instagram: @chapterfiveyoga or @jessa_voos
Facebook: Chapterfiveyoga or Jessa Baxter Voos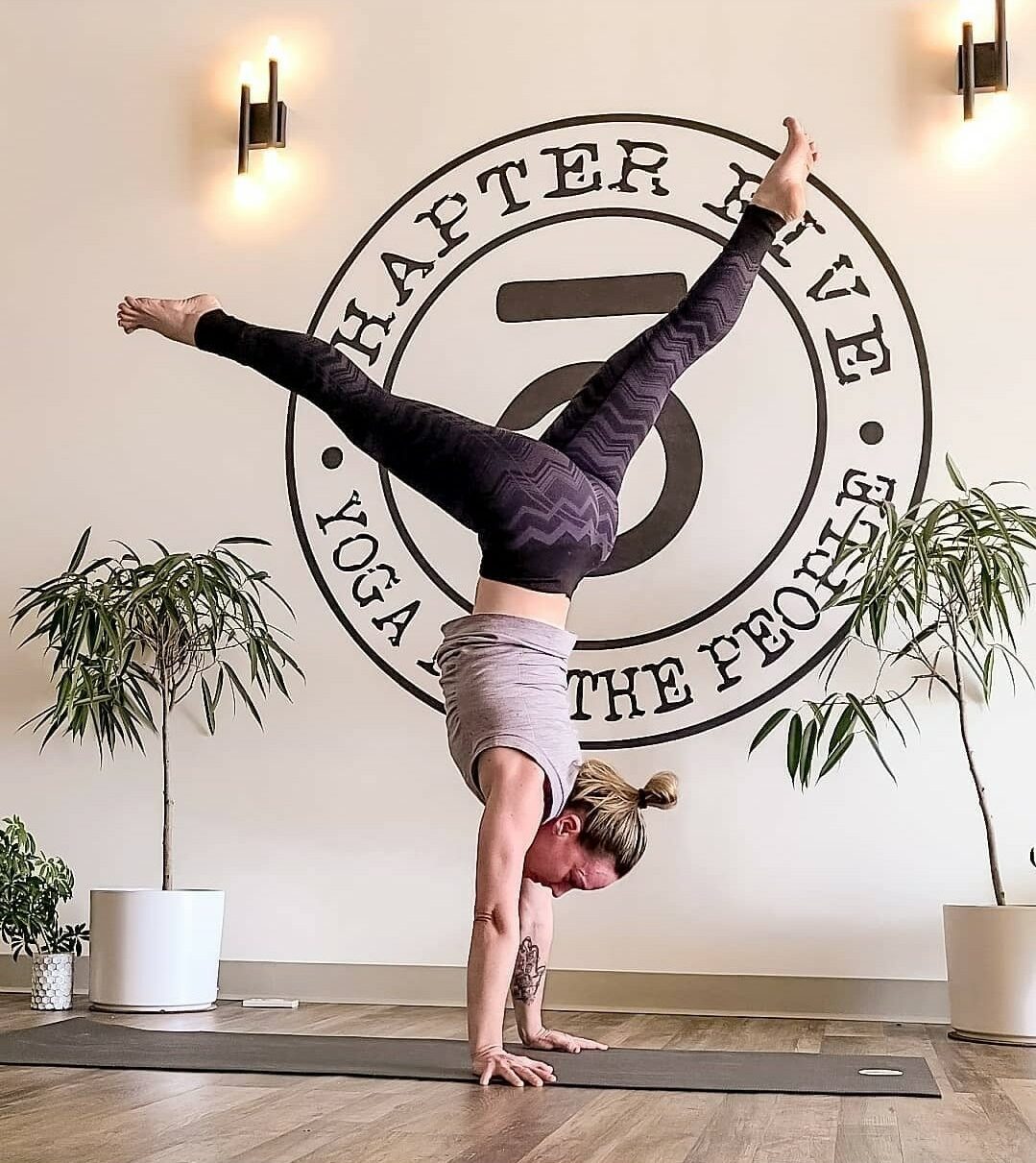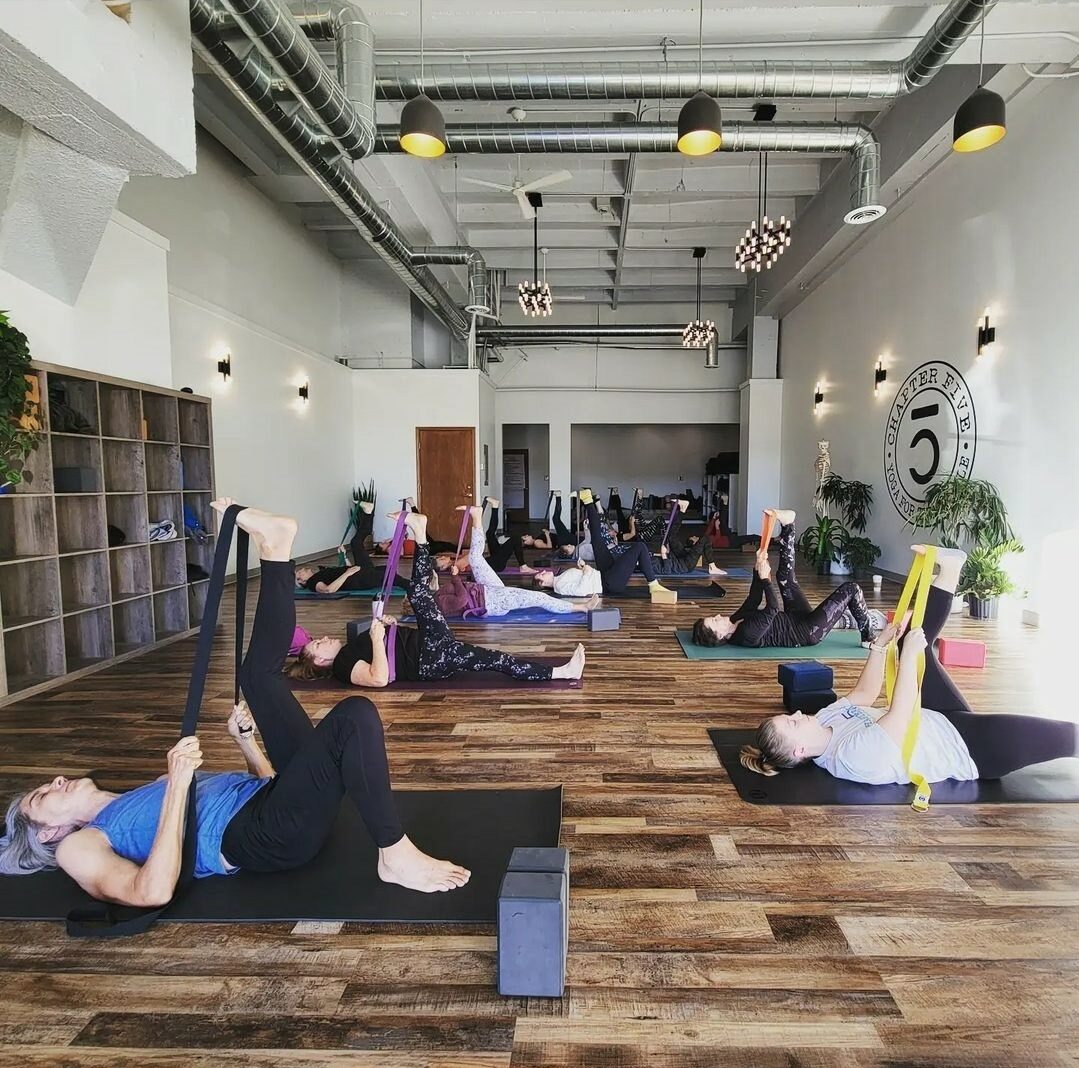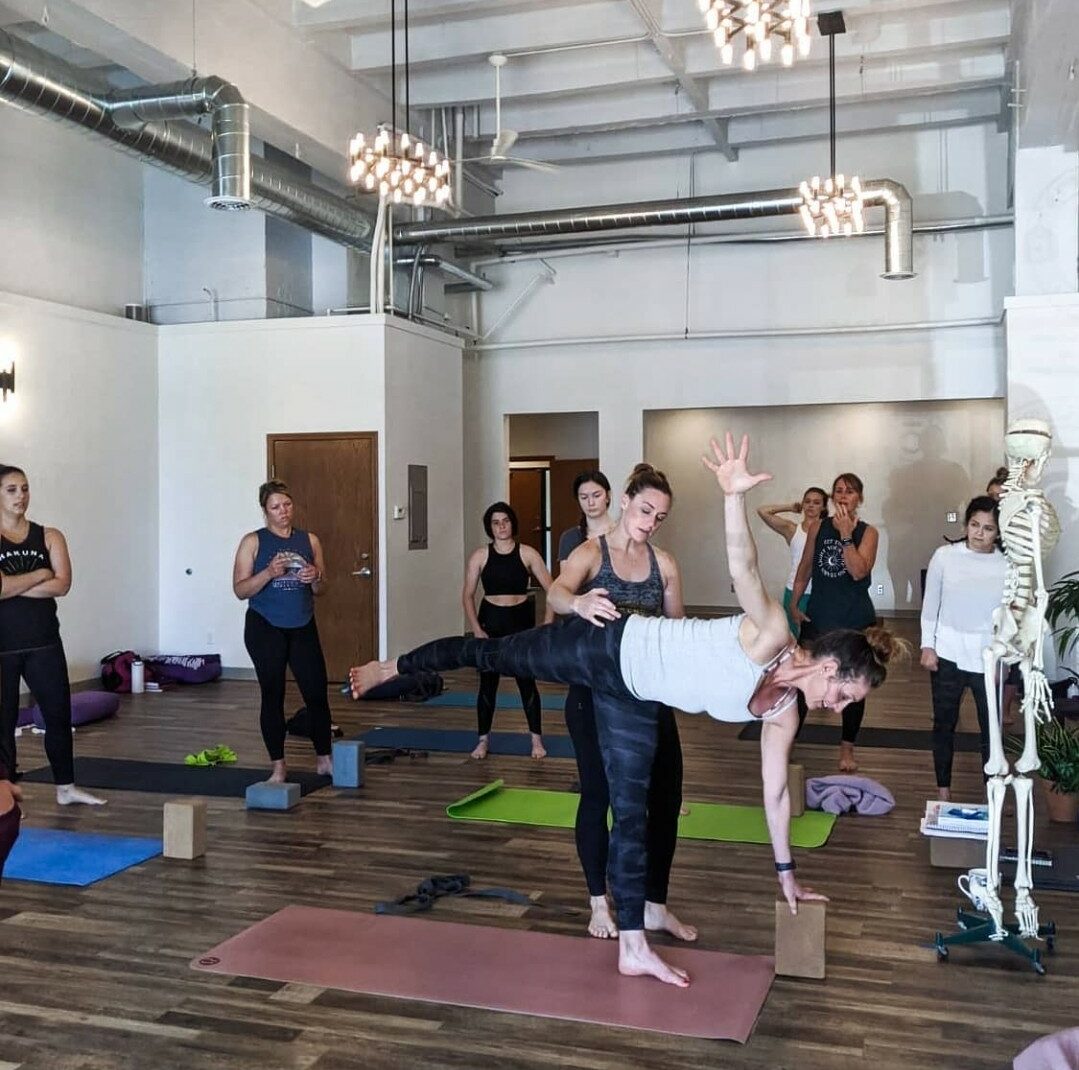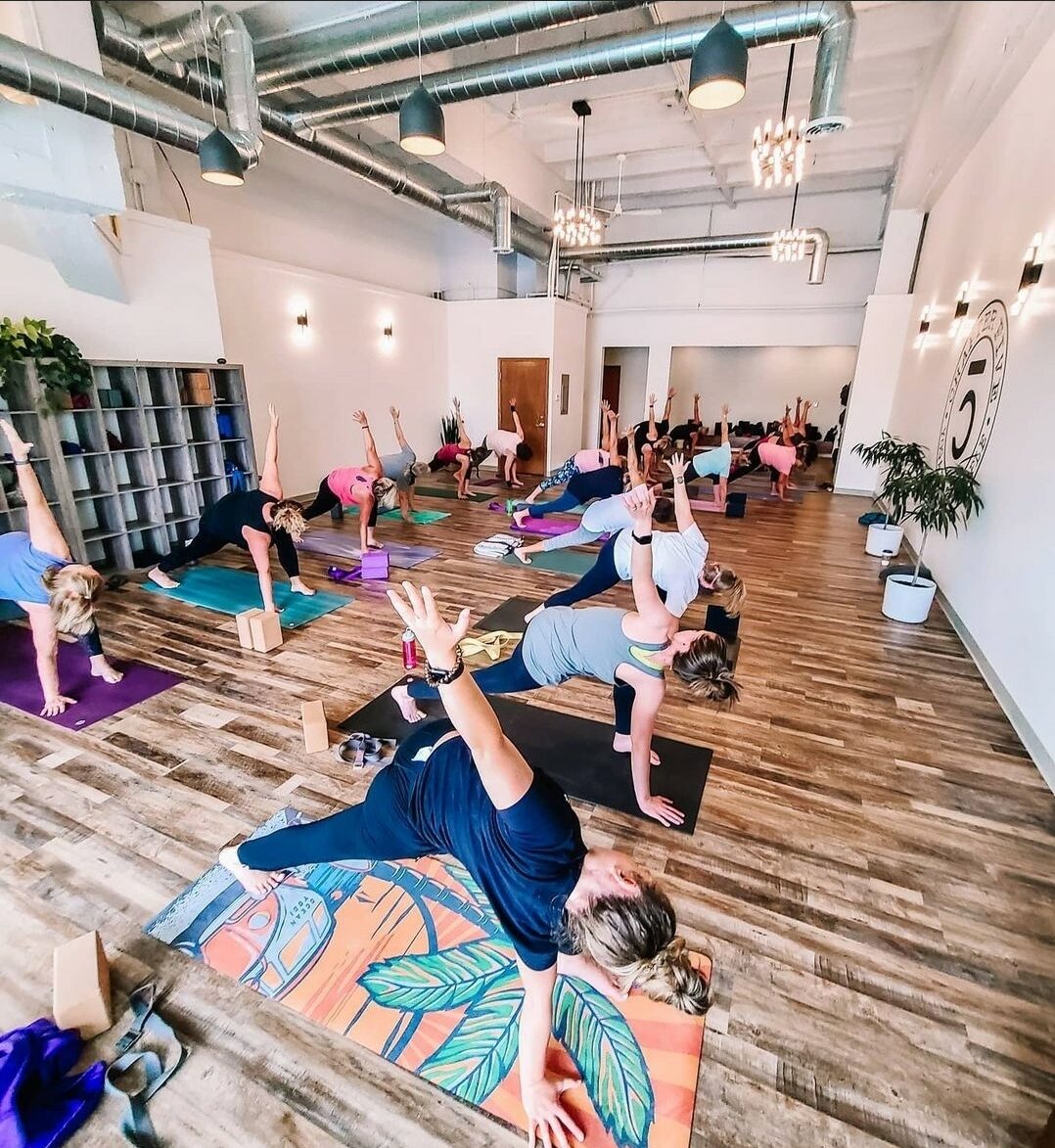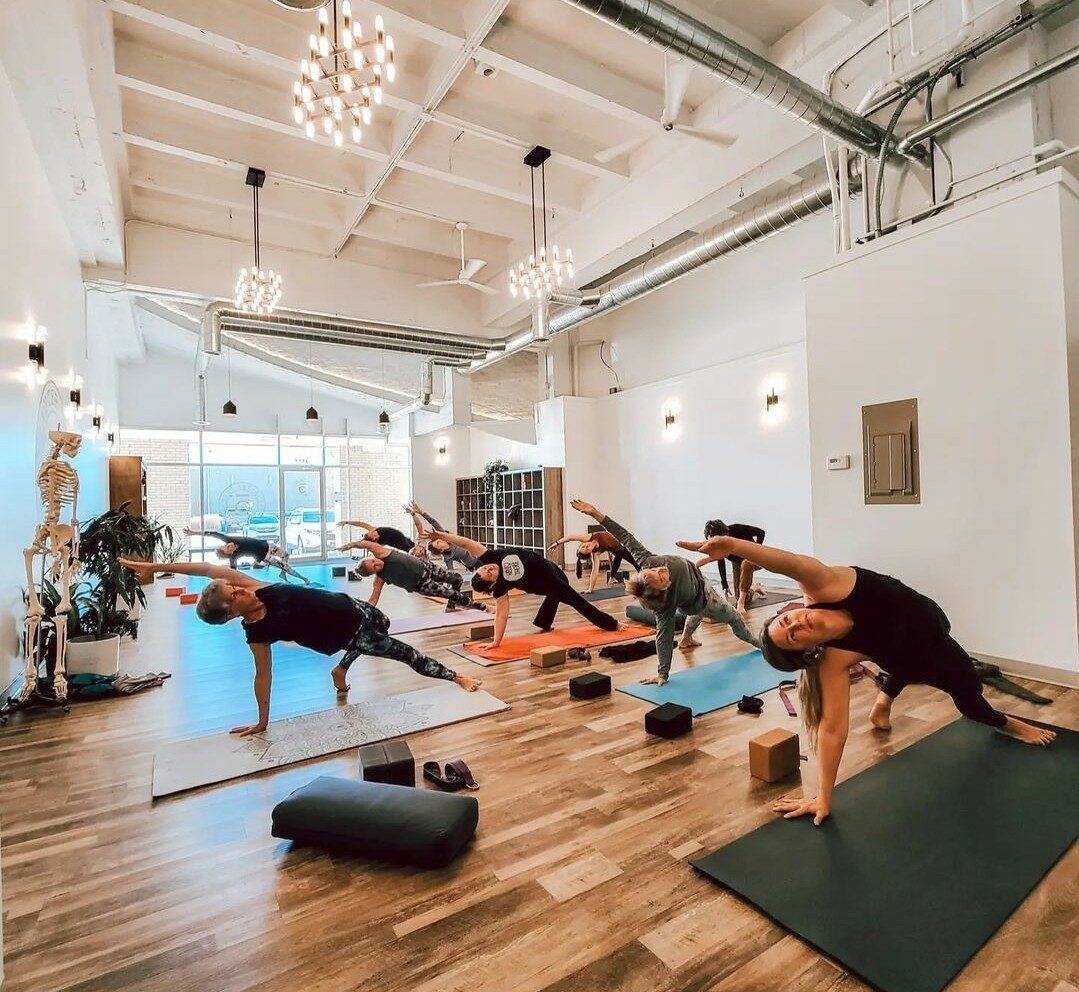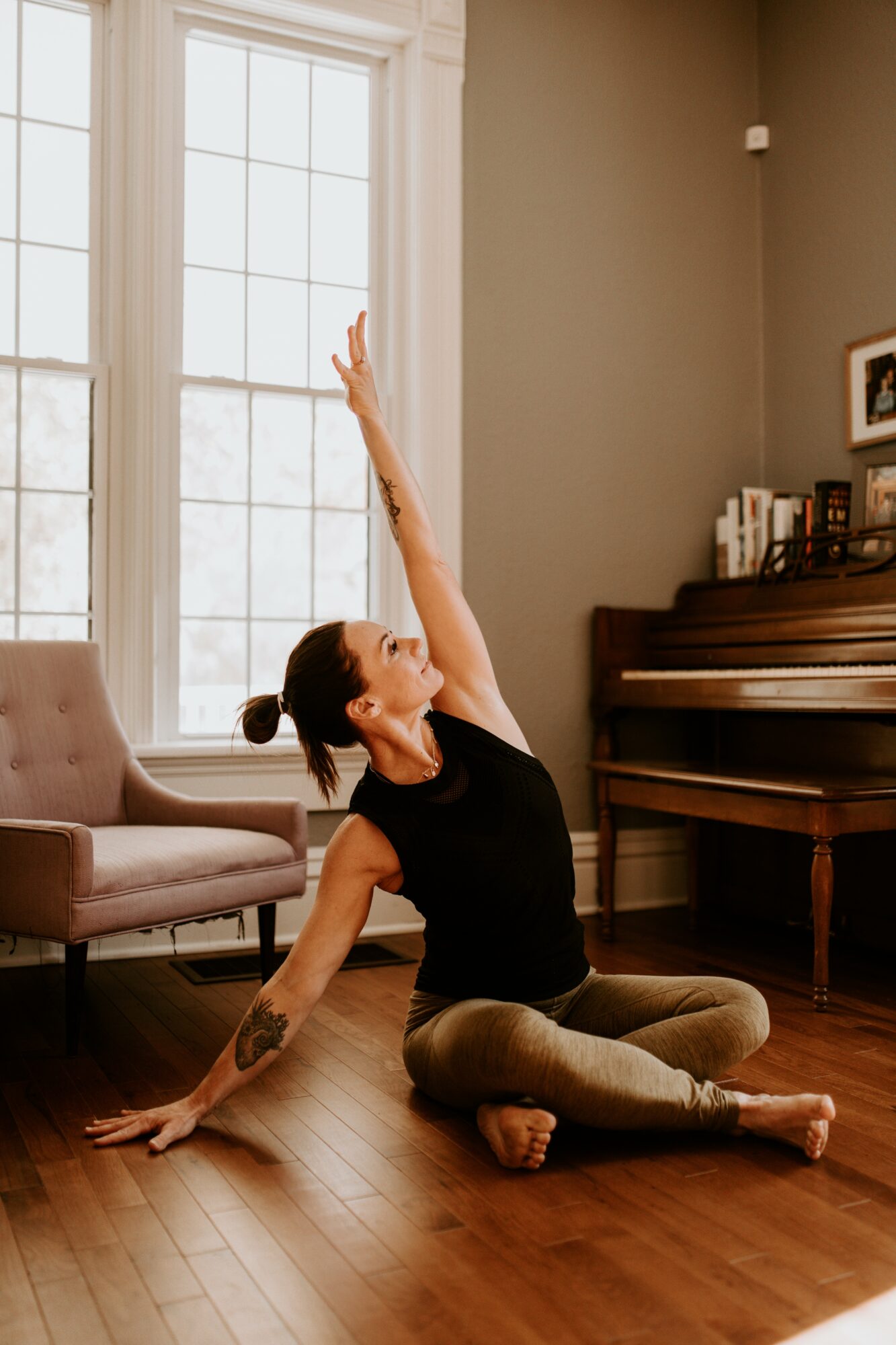 Suggest a Story:
 VoyageKC is built on recommendations from the community; it's how we uncover hidden gems, so if you or someone you know deserves recognition please let us know 
here.