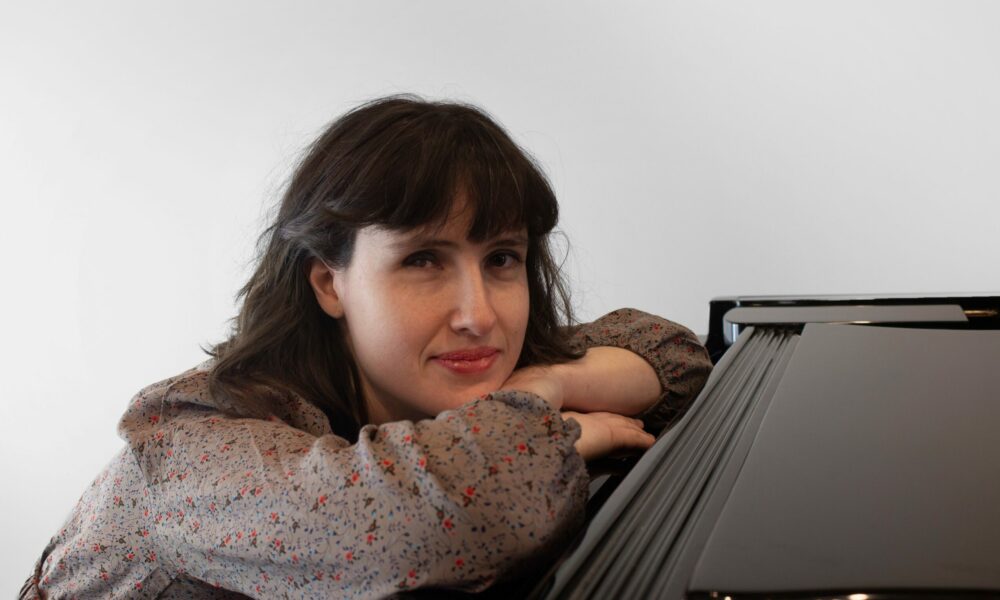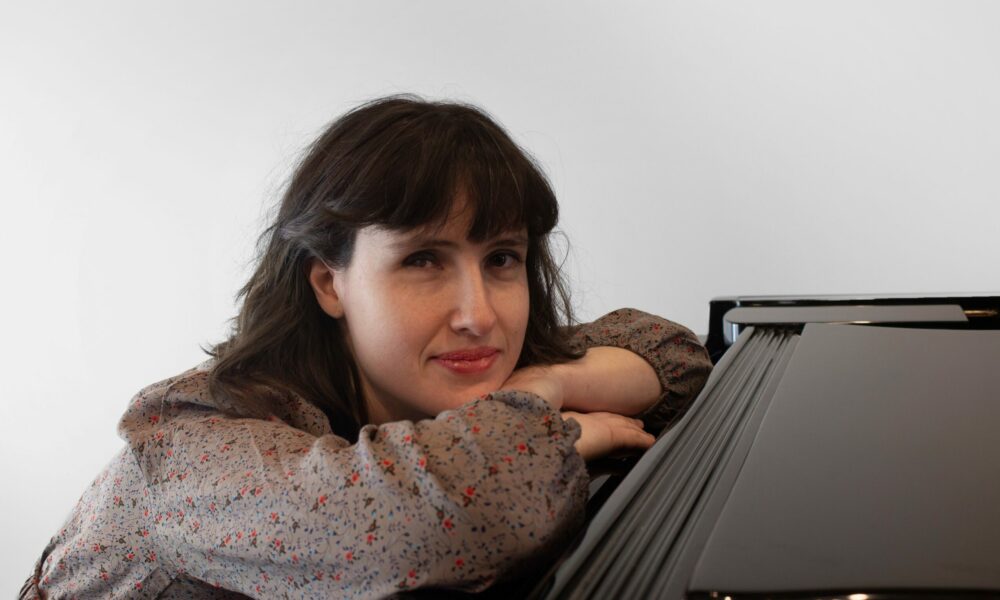 Today we'd like to introduce you to Grace Odell.
Hi Grace, we're thrilled to have a chance to learn your story today. So, before we get into specifics, maybe you can briefly walk us through how you got to where you are today?
When I was thirteen I decided that when I grew up, I wanted to be a music history college professor. Looking back, this was not a profession that any of my friends had picked out for themselves; it was an unusually specific goal for a preteen. I had been playing piano since the age of six, with the emotional ups and downs of any child enrolled in piano lessons— I remember at times crying with frustration because reading the sheet music was so difficult, I remember sometimes not wanting to practice, but I also remember being captivated by the process of creating music. I composed a lot of music as a child, writing down pieces of music that expressed emotions and told stories. I was never trained in how to improvise, though, and while I did improvise a little bit, it was always in searching for something "good enough" to write down. As I got older and continued more and more intense study of classical piano performance, I composed less and less. I was never discouraged in a direct way, but instead through an implicit understanding about the roles of the performer and the composer. In traditional classical music pedagogy there's a line drawn between the creators of the music, often deified and revered to an unnatural extent, and those who seek to dutifully perform it. While composing is an interesting hobby, if you are studying classical performance at a university there is no room built into the curriculum for improvising or composing.
I attended the South Carolina Governor's School for the Arts and Humanities for the last two years of high school— a residential, two-year, public school for young artists to develop their craft. Afterwards, I majored in piano performance at Furman University (graduating summa cum laude in 2016). Following this degree, I reached a crossroads as I struggled to decide whether to get my Masters in piano performance or in musicology (the cultural and historical study of music). I ended up moving to Kansas City, after living in South Carolina my whole life, in order to pursue musicology at the University of Missouri Kansas City Conservatory of Music and Dance. However, I quickly found that musicology without piano was meaningless to me, and so I added a second Masters in piano performance, graduating with both in May of 2019. I chose UMKC because of its focus on teaching pedagogy— it is one of the only graduate programs to have classes about how to teach music history and music theory. Yet it was through these classes that I discovered I really did not want to pursue a career in the world of academia. I learned how to think outside of the box while teaching, but I also learned that academia is often all about "boxes." Boxes such as this strange division between composer and performer– creator and re-creator. There's also a perfectionist and overachieving atmosphere to academia that can be quite toxic to true individuality and innovation. It's certainly not for me, although I truly admire those that are making differences and changes within academia.
Because I wasn't interested in academia anymore and because I knew I wanted to work for myself, after graduation I started the Odell Music Institute (OMI), giving it a broad name so that it could be an umbrella for whatever musical endeavors I would want to pursue in the future. Through OMI, I began teaching private piano lessons to both children and adults. I teach in a very student-focused way– I want my students to play the kind of music they like and to express their own creativity and individuality. I want them to excel, but without dragging the heavy burden of perfectionism behind them.
I also make it a point to teach all of my students (or at least the ones who seem interested) the basics of improvising at the piano. I think it's important to practice artistic creation from your own mind. In order to reach a wider audience and to make developing this skill more accessible, I have created a monthly subscription called Resonate that teaches improvisation at the piano through intuition, meditation, creativity, and individual exploration. I hope that with this subscription, I can begin to dismantle the fear and intimidation that comes with beginning to learn how to play piano. Learning to play piano is not really about self-improvement– I like to think it's more about self-care.
Can you talk to us a bit about the challenges and lessons you've learned along the way. Looking back would you say it's been easy or smooth in retrospect?
I had a number of piano-related injuries growing up. Starting in about 10th grade, I had a recurring arm injury at least once per year until a year or two into college, which was probably something like carpel tunnel syndrome, although I never had it officially diagnosed. I believe a large cause to these injuries was my mindset while playing piano, which was very mental and music-focused and not body-focused at all. I really had not been paying attention to strain, overuse, or even just my body's general responses while I was playing piano. In order to stop these recurring injuries, I worked very slowly with my college professor to rebuild my technique in a healthy way that was more focused on paying attention to which movements felt comfortable in my body. I would still be playing in pain if it wasn't for that slow and patient rebuilding of the way I physically approach piano. The best thing is that healthy and comfortable technique only serves to improve the quality of the music-making. The saying "no pain no gain" is so infuriating to me– I am so upset that this mentality exists for so many reasons. Therefore, in the private lessons that I teach, I center the idea of healthy technique. The way you feel at the piano impacts the rest of your life, and it also impacts the music. This is also the central idea of Resonate. Music works when you're listening to your body as well as to the sounds coming out of the piano.
A related struggle has been dealing with my own perfectionism and overachieving nature in general, not just as related to piano technique. I really liked being in school, I liked working hard and doing well, but it really wasn't good for my mental health. I still like to work hard and do well, but now that I am outside of a university, I can do that on my own terms and draw my own boundaries. In fact, I find that when I slow down and release the need for absolute perfection, it opens me up to more possibilities and creativity. To be quite honest, it wasn't until I started going to school for piano that I stopped composing. And now that I'm not in school anymore, I've started improvising. For me personally, there's more room for creativity outside of academia.
As you know, we're big fans of you and your work. For our readers who might not be as familiar what can you tell them about what you do?
Professionally, I am a teacher. A musician is who I am, and teaching is what I do. I love listening to students stumble through a piece of music and I love guiding them to a place where they can then soar through that same piece of music. I love allowing them to discover and enhance their own individual creativity. I love being there and guiding them as they find out how a musical practice best fits into their lives.
I see teaching as a separate skill from music-making, and I am continuously striving to learn how to teach more effectively. My current teaching philosophy, whether in private lessons or a Resonate workshop, and whether I am teaching young children or retired adults, is always to lead each student towards their own unique path of discovery. I provide opportunities for learning, and I help my students develop the motivation and initiative to take advantage of those opportunities. Therefore, rather than "telling" information, I often ask probing questions and lead the student towards the kind of discovery that is generated from within.
My students learn to listen critically, and they each find solutions to musical problems that work for their unique, creative minds and their own individual hands, balancing musicality and comfortable technique. While I am trained as a classical pianist, I teach beginning piano beyond genre to find out what my students are excited about. Their enthusiasm is a fundamental ingredient in self-motivated learning. I remember watching one of my students find her personal motivation. After working on some aural exercises, she asked me with the curiosity just overflowing from her bright eyes, hardly knowing how to form the question: "How do you know where to put your hands, and which notes to play, just by listening to music, without the notes in front of you?" I had been searching for this moment for a few months beforehand— she and I had finally together figured out what gets her excited: this is the kind of motivation I am looking for. She had now created that goal, and we then together worked towards the realization of this goal.
With Resonate I don't have the opportunity to work in depth with each student, but the course is still designed for individual learning and individual growth. Many improvisation courses or teachers teach a specific style– but the way I see it, if I'm teaching fifteen different people how to improvise, they should emerge with fifteen different styles of playing. Resonate is a starting point. If a beginner pianist subscribes to Resonate for a while and decides they really want to get better at a jazz-style improvisation, they can then go find a teacher dedicated to teaching that style. But Resonate is the place where they explored the piano, unearthed their creativity and curiosity, and developed the passion for learning how to play.
Do you any memories from childhood that you can share with us?
That's a big question! I'm lucky enough to have had a very happy childhood, so it's hard to narrow down. Both nature and creativity were huge guiding forces in my childhood. I have so many memories of playing outside, with trees, fields, and creeks as such exciting elements to engage with– there were unlimited possibilities in how one could explore, play, and think with and in nature. Nature represented possibility– the possibility of different kinds of games to play, the possibility that an animal had been in this very location recently, the possibility that I could make up a song about this tree or that patch of grass. My sister and I (and sometimes with my cousins too) would set up chairs in the woods for our parents and put on plays with our very own costume and prop and set design. Just now as I'm typing this, I'm realizing how interrelated creativity and nature were for me as I was growing up.
Pricing:
Resonate Subscription "Meditative Musician" (Full Membership): $34
Resonate Subscription "Curious Creative" (Limited Membership): $8
Any level of the Resonate subscription comes with a 10 day free trial.
Contact Info: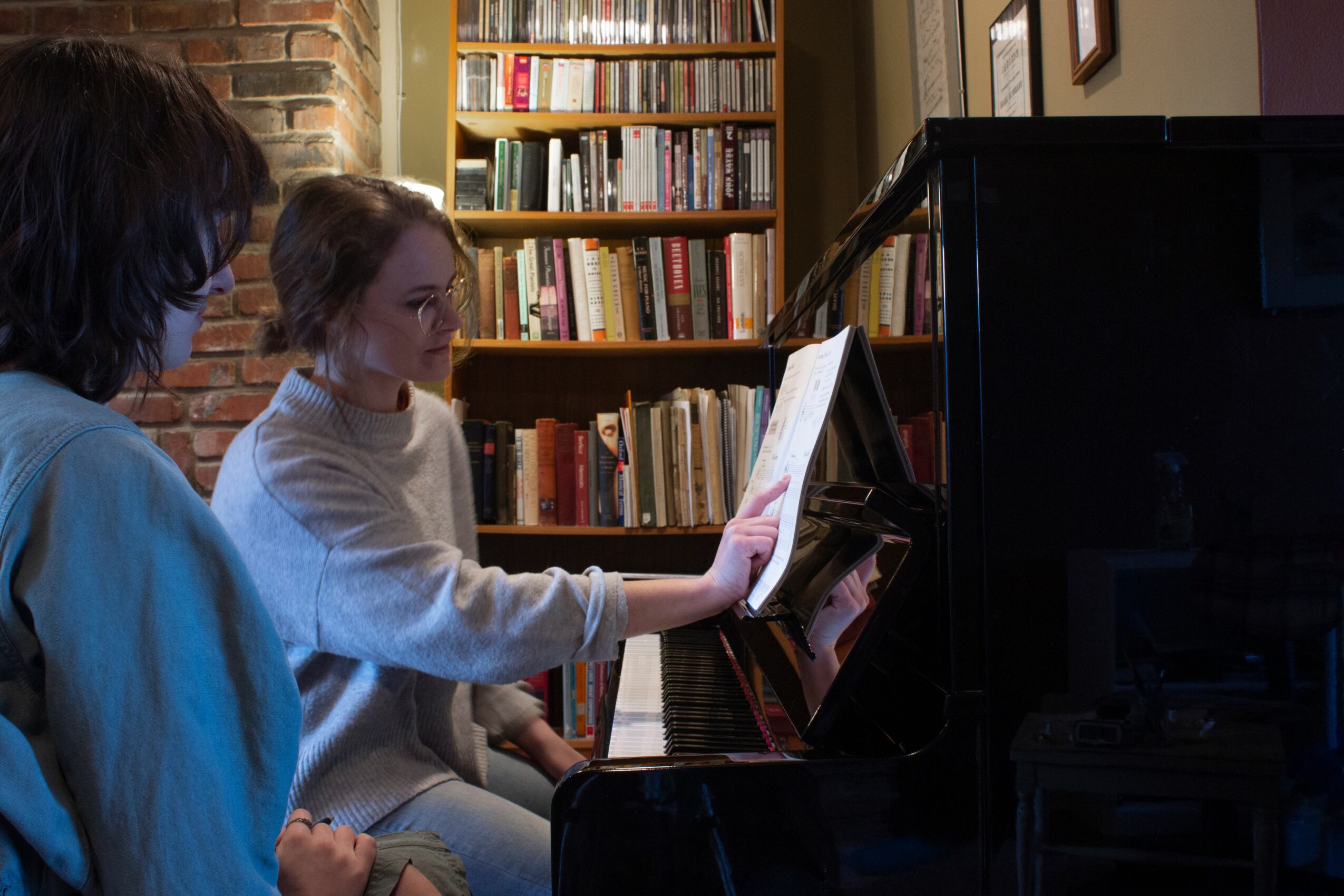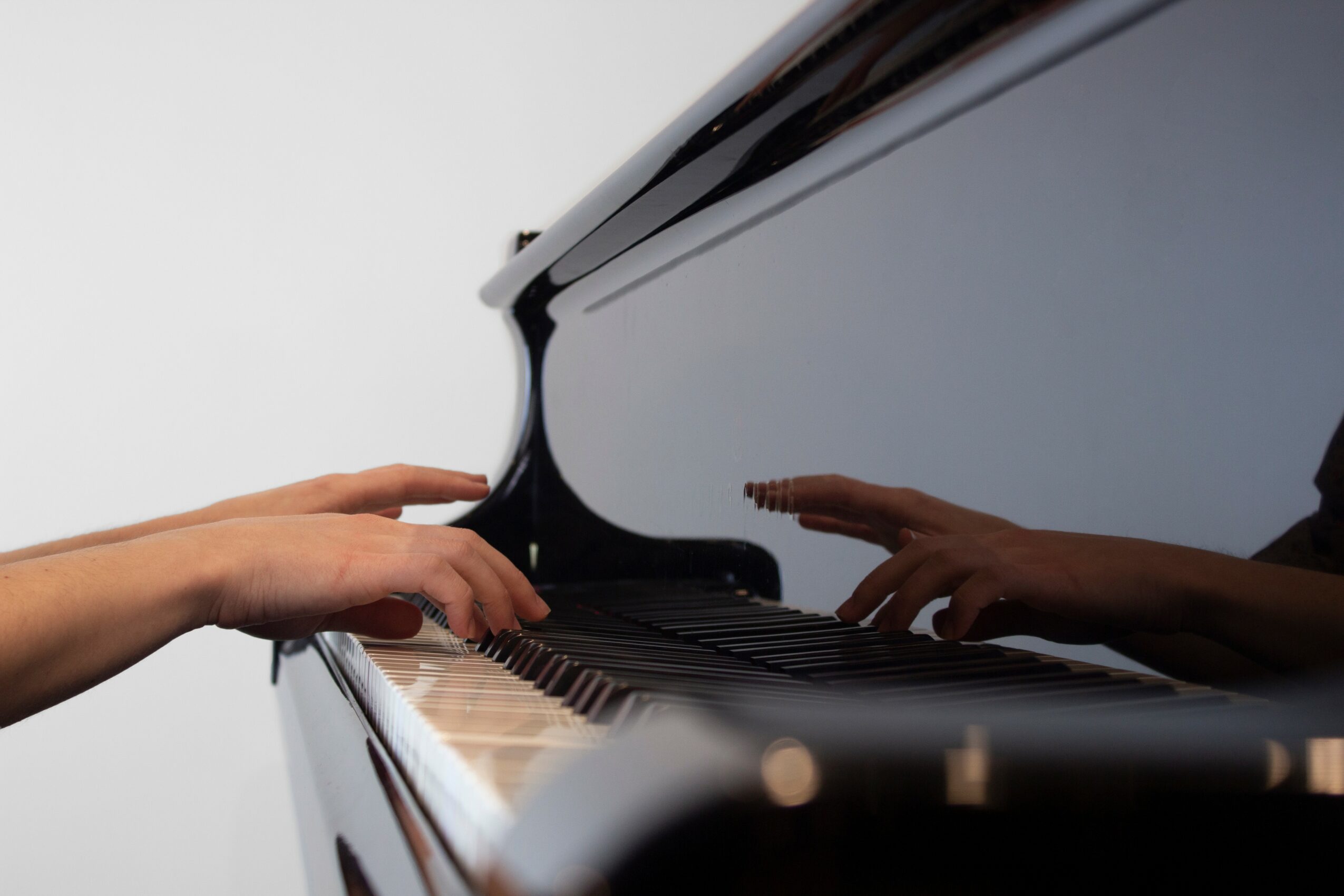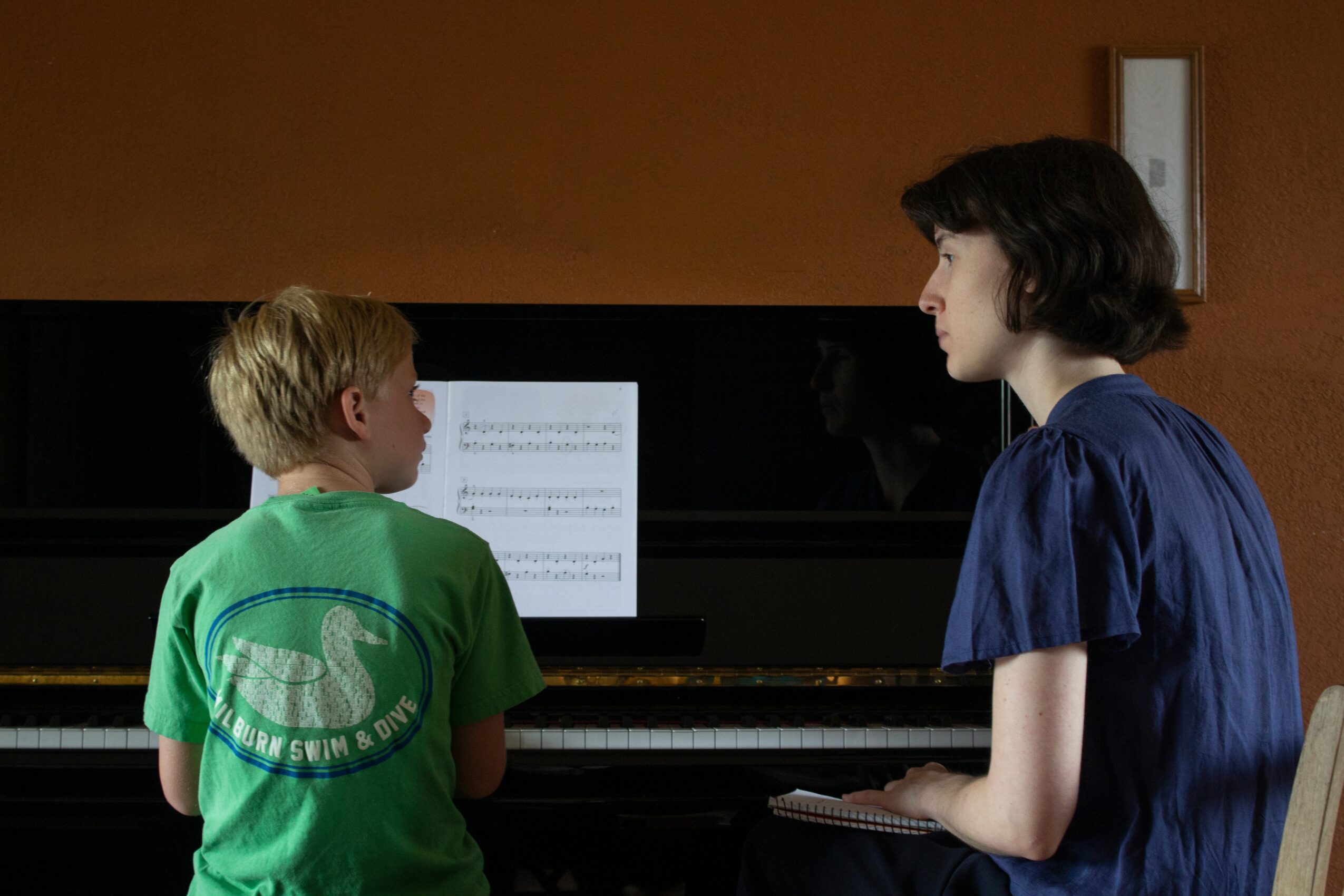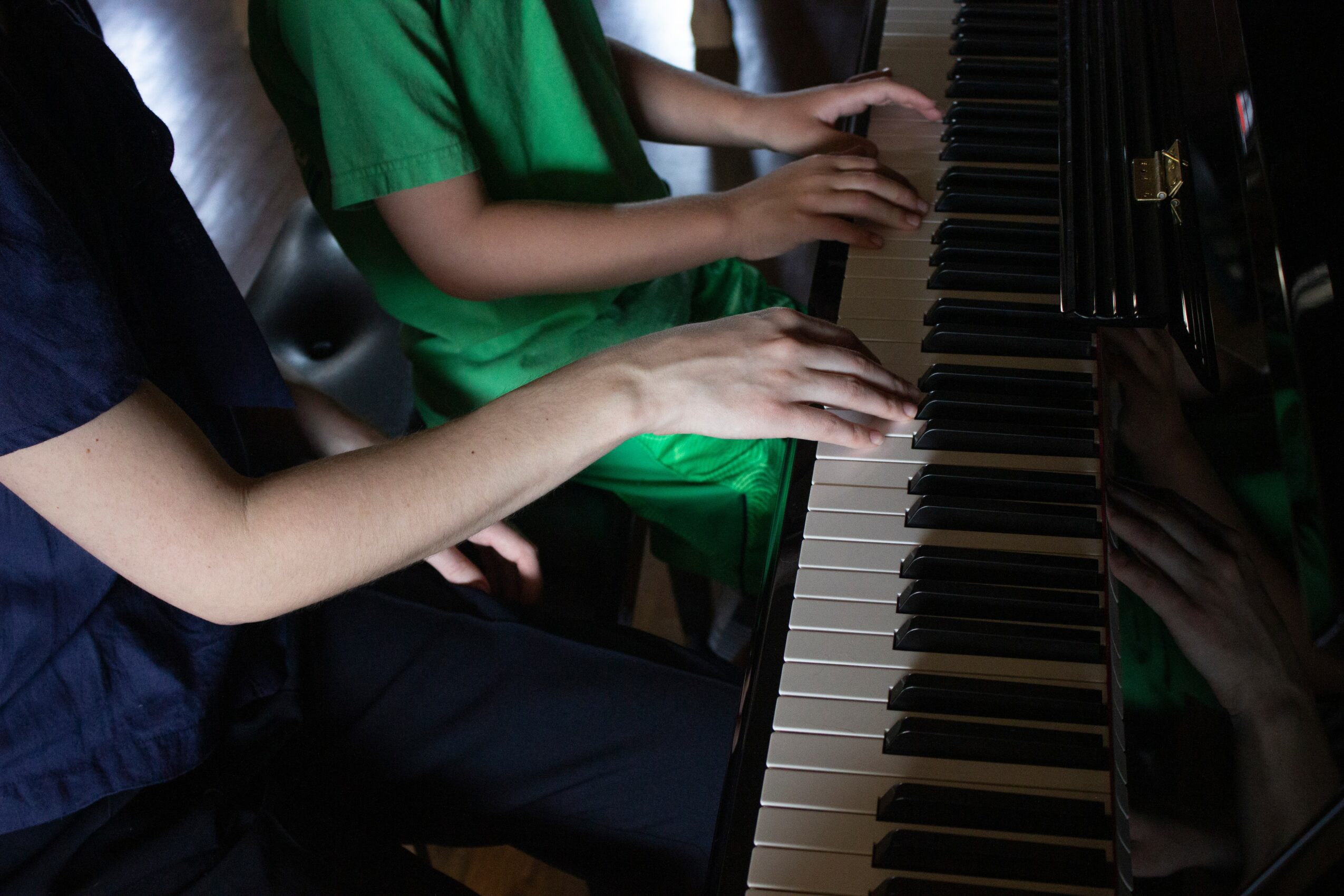 Image Credits
Hattie Odell
Suggest a Story:
 VoyageKC is built on recommendations from the community; it's how we uncover hidden gems, so if you or someone you know deserves recognition please let us know 
here.