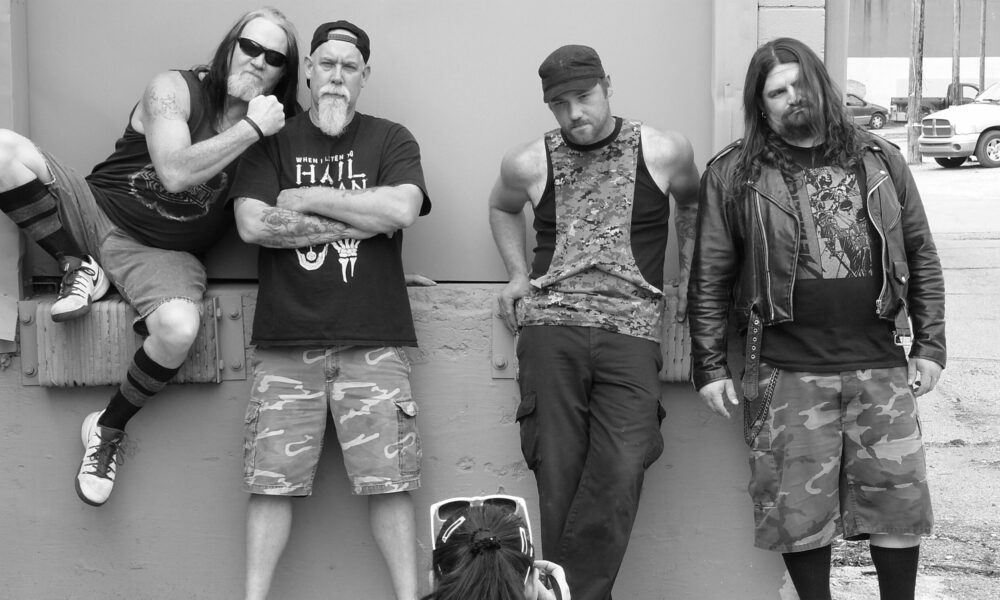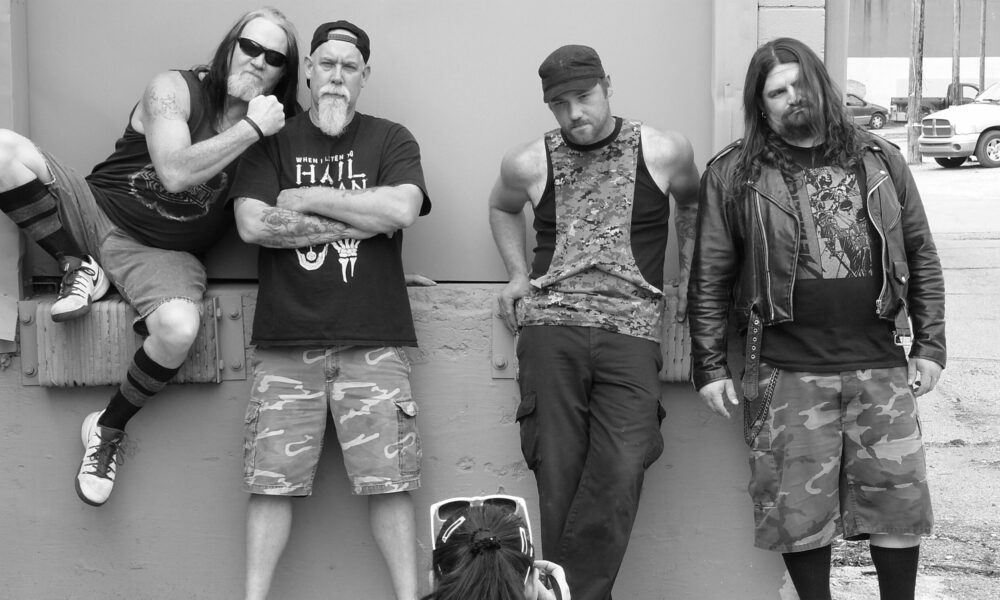 Today we'd like to introduce you to Dotty Turner.
Alright, so thank you so much for sharing your story and insight with our readers. To kick things off, can you tell us a bit about how you got started?
I began my love for photography because of my father in the 70's. Thumbing through his photo albums from Thailand and his experience with shooting old school film cameras became an interest for me. I love his work and his black and white photography is what stands out the most for me. I took my first photography class in the 7th grade and loved the time spent learning to shoot with film cameras and afterwards, developing them in the darkroom. An experience I have forever treasured.
Over the years, I would go on to shoot family and friends over the course of a 20 year period, advancing to capturing concerts with a small point and shoot camera when I attended live events. One of those concerts, I would meet one of my greatest inspirations. KC knows her as Karma Jade. Her business page describes her company as: A new take on eco-friendly fashions, American Trash is a branch of KMS Couture that was created by Karma Jade. I was intrigued by her determination to thrive with the success of an eco-friendly product and had a wonderful chat about her entrepreneur goals. She became my greatest inspiration to try my hand at my own eco-friendly company brand. One show, one conversation, one inspiring story changed my future goals for my entire life. It would still take me a few years pondering the how's to make it all happen.
How did I start my company? It happened after a friends' wedding. I wasn't a part of the wedding party, so I could shoot this event for one of my very best friends. A decision I will never regret. That wedding couple would be the ones to encourage me to make my hobby a business after the groom received the surprise wedding gift from me. What was that gift? A DVD created with beautiful music with all the snapshots of their wonderful day in a lovely slideshow. The grooms encouragement, his gratitude, and his overall enthusiasm that I could do this professionally was the deciding factor for me. I left enlightened that day, that day, Memories by Dotty was born.
I would spend the next several years building my brand. Little did I know, my love for photography would take me to some amazing events over the years. Trying my hand at what I wanted to spend my time shooting would change over the years. I eventually opted out of weddings, increased my shoots for seniors, children, happy couples, street and lifestyle portraitures and developed my own style. Natural lighting is the only way I wanted to go. I would go on to contribute over 70 images to Kansas Tourism to use for tourism marketing and advertising and enjoyed taking the time to shoot a sunset, a waterfall, or a secluded location of total abandonment. I was shooting for the sheer enjoyment of being behind my camera and would also contribute a few of those nature images to stock sites. The weather channel would grab a shot I submitted for the Winter Storm Jupiter series and that one really got my creative juices flowing. What more could I contribute? Where could I leave my brand for the world to appreciate? How could I contribute to an industry that could use my talents in a positive and productive way? Where did I belong in the much saturated field of photography?
While shooting nature and people were some of my calmest moments recalled, I knew this wouldn't pay my bills. I needed a career, and where do I start?
Over the years, I would attend many concerts and shows, always admiring the concert photographer that stood in the photo pit, shooting the shows I paid to enjoy. How they never bothered my viewing experience, as a fan, stood out to me. The flash free photographer, who gave me the perfect concert experience, during that show and then again, after. I often had the allowed, small point and shoot camera and attempted to capture my own shots of these shows, but always returned to viewing the professional's posters and shots from the events I attended. How they inspired me to become who I am today. Harry Reese and Kenneth Sporsheim are my greatest influences for concert photography. The best, in my opinion. If I wanted to stand out, I had to become active in the surrounding music communities.
I created a website, a brand and needed a logo/watermark for my business. I would need to really learn the digital aspect of my camera as I switched up to a digital DSLR. That year, I obtained a diploma in photography from the Shaw Academy and learned the digital aspect of my camera. That same year, my son's girlfriend was attending college in graphic design and offered to create my watermark for her class assignment, my very first official logo and watermark. I continue to use that logo and watermark to this day.
I was informed by a friend in the industry, I now needed an outlet to submit those photos I shoot at these shows and get them published for the bands, fans, and organizers to enjoy, but who? Mayhem Music Network would be that outlet…
The event to turn my photography passion into a career move was Traumafest in Iola, Kansas. I took a chance, reached out to the promoter and organizer of this free event and got the permission to bring my own gear to the show, to shoot for Mayhem Music Network. That one show changed my life. I connected with many creatives at that show, but the one to bring me back to KC was Jesse Balmer, vocalist of Counterfeit. A KC metal band, performing at Traumafest that year. His story he told the fans during his set was heartbreaking. The loss of a beloved KC photographer that day left the KC music scene heartbroken. His beautiful tribute to her at Traumafest pulled at my heartstrings and I told him so after his set. We connected instantly, and he grabbed me to snap some shots of him with DJ Big Will of the Rock Assault Radio Show. That was our first introduction between me and Big Will. Jesse would invite me to shoot his next event at the Allstar Bar and Grill, and I was excited. Each show was a networking haven.
Traumafest changed my career path. It changed my entire life. The next show I would shoot in Iola, KS would be Rocktoberfest and I was approved with a photo pass for that event. My first professional photo credential was officially earned. Mushroomhead would be headlining that show and I would be just one of a handful to capture the reunion of former vocalists Waylon Reavis and Jeff Hatrix. While rain did not stop the die-hard concert fans, it also didn't stop me from shooting the entire day's event. After the show, I finally had the opportunity to approach the EM-C for that event, Big Will of 106.6 the Blast and the Rock Assault Radio Show. He told me he was a fan of my work after Traumafest was published and I responded with good, put me to work. You need a photographer? He chuckled, told me to hit him up the next day and the next day, I would become a staff photographer of 106.6 the Blast. It took just one month of shooting shows for both Mayhem Music Network and 106.6 the Blast to catch the eye of a photographer/editor/publisher/owner for ITN Magazine Online, out of Wichita. He started shooting shows in the 80's and was well established with his brand. I would accept a photographer position and still shoot for that outlet to this day.
The year 2019 was a busy one for me as an event and band photographer. I would shoot the most shows of my career at the Aftershock Live Music Venue in KC with permission from, Stratgazer, KC Live Productions, Outlaw Entertainment, and many more. The beginning of 2020 would be the start of a standstill for many of my colleagues in our industry. Covid took hold of the world and it didn't stop at borders. I had to revamp everything about the way I was to conduct my business if my company was to survive through it. I masked up, attended and shot as many shows I could grab, as safely as I could work. I rolled my website over to digital delivery of my client's photos and allowed them to purchase prints via their gallery and store. Months were spent revamping everything about the way I shot my clients and shows. I allowed many clients the opportunity to still book private shoots with me exclusively. I also set up my very first bio and portfolio site during this pandemic where the views are now over 600,000 worldwide views of that portfolio with some of my best work. I wanted to help the KC music scene through a very dark time. Davey's burned down, we lost the Aftershock, my favorite KC small venue. Anywhere I could help…I would. During this lockdown, Stratgazer would collaborate with KC Live and Local and Avenue Records, LLC., to bring us the quarantine sessions and I happily contributed a few photos of local artists to KC Live and Local for their banners at the top of their site during those times. Reaching out to assist where I could as a creative is all I could think to do at the time. We all were looking for ways to remain productive in our industry. Anywhere and way we could, safely.
Today, I am booking shows in August for various outlets while carefully watching the new delta variant take hold in our country. I am fully vaccinated and ready to assist our music scenes, where I am needed the most. I am a KC, MO native. Living just one hour south of KC has made it easy for me to attend, shoot and contribute to a music scene I love and adore. I cover four major cities in the Midwest area, Joplin, Wichita, KC, and Topeka, and all the surrounding towns and locations. I now shoot for four outlets, contribute to two others, and just connected with a new outlet in Florida! The possibilities are endless if we work hard enough for them. I live a simple life about an hour from the city I was born and raised in.
What do I hope to accomplish? In all of this, I hope to leave a small imprint in a very large world.
I'm sure you wouldn't say it's been obstacle free, but so far would you say the journey have been a fairly smooth road?
No, the road has been harsh, unpredictable and difficult on its best days. We barrel through them as creatives. There is always a way.
Struggles happen with any career choice. Covid hitting the beginning of 2020 left many of us with many challenges, struggles, and more. During the midst of it all, I managed to become endorsed by Dirtbag Clothing company as a creative artist/photographer and am now a photographer for one of the largest metal networks in the industry today, Metal Devastation Radio. I also accepted the role of mentor to a young KC musician who reached out to me, longing to assist and learn in the music industry, as well. I am looking forward to seeing her work in the years to come. She reminds me of me, determined with passion for the arts.
Through all the struggles of being a creative during a pandemic, many good opportunities were not surpassed. In order to travel a successful road, I believe in turning struggles into opportunity.
Can you tell our readers more about what you do and what you think sets you apart from others?
I am a professional portrait and event photographer and owner of Memories by Dotty.
I collaborate with bands/artists to build their professional portfolio, the electronic press kit, EPK. I specialize in band EPK shoots and live music photography and am recognized globally for my live concert photography. I do not believe I am set apart from others, I believe I am part of something bigger as a team player than any of us could be solo.
Having my work published, branded and advertised on various band merch is a noteworthy accomplishment for me over the past couple of years. My most humble moment was getting a German metal magazine that had my photos in it of the Topeka metal band, Sarkoptic signed by the band during Metal Stock 2020. A video of that moment can be seen on my Facebook business page. Drumsticks that were sent to me by Paul Allee of KC's band, Collapse was just as humble of an experience for me. The package was a photo of Paul I snapped during a live performance at KC's the Aftershock Live Music Venue, complete with my companies logo. I have that drumstick package unopened to display in my personal office. I own nearly every piece of merch my work is on today.
What do you like best about our city? What do you like least?
I love KC. I was born in KC. Graduated from south KC schools and have always been excited to be KC native born. I cannot think of a single thing I dislike about Kansas City. I see Kansas City as a city of opportunity.
Contact Info: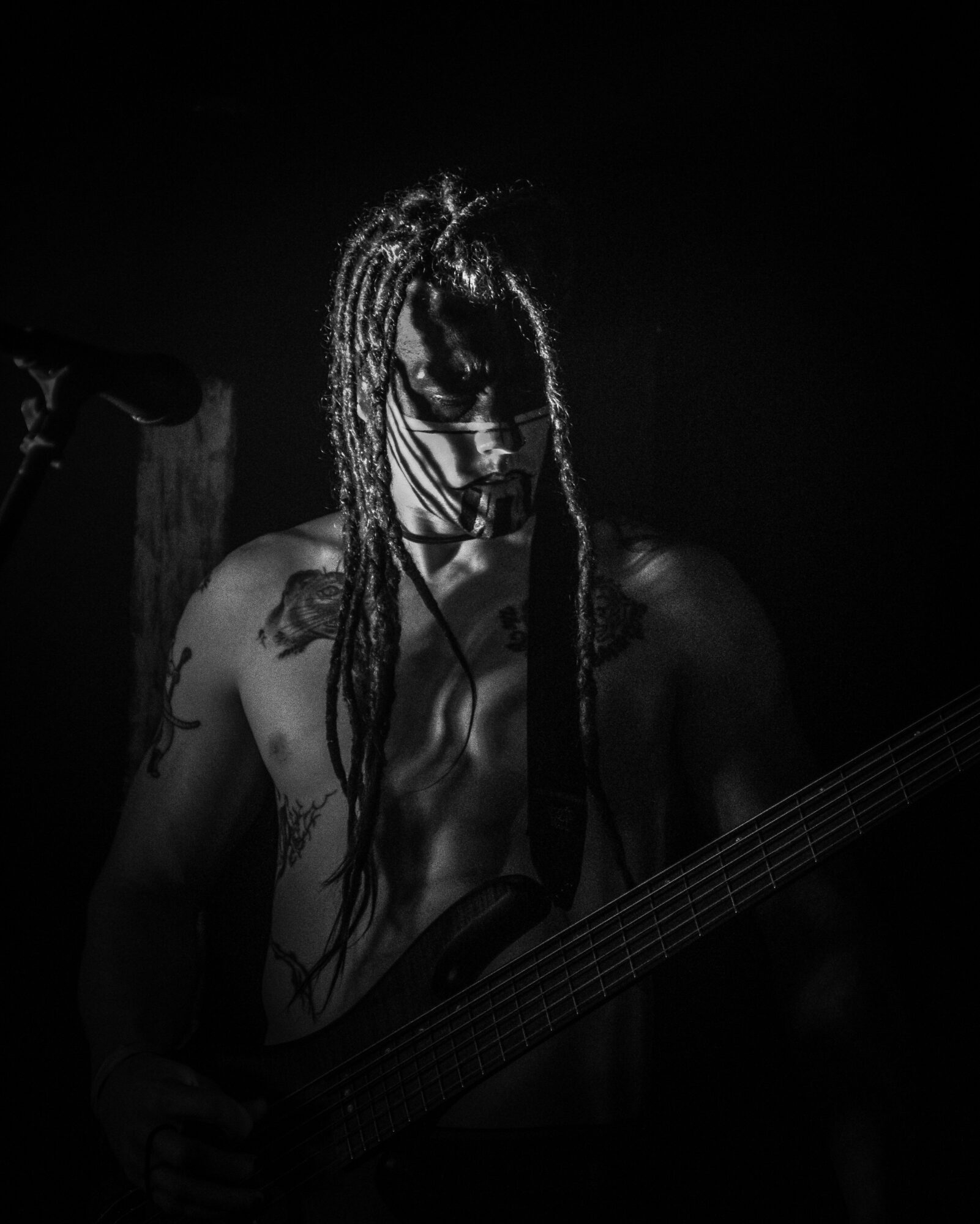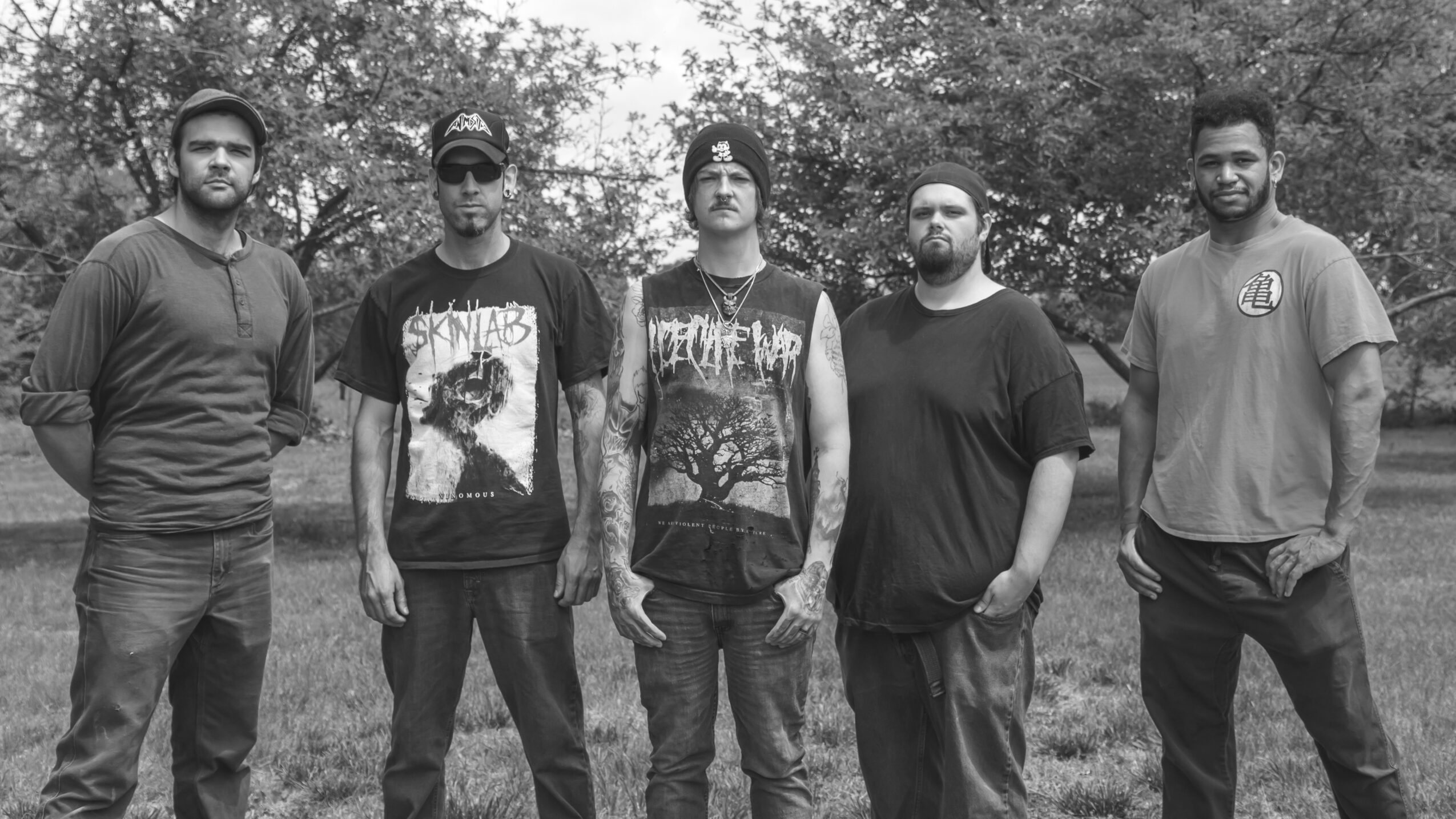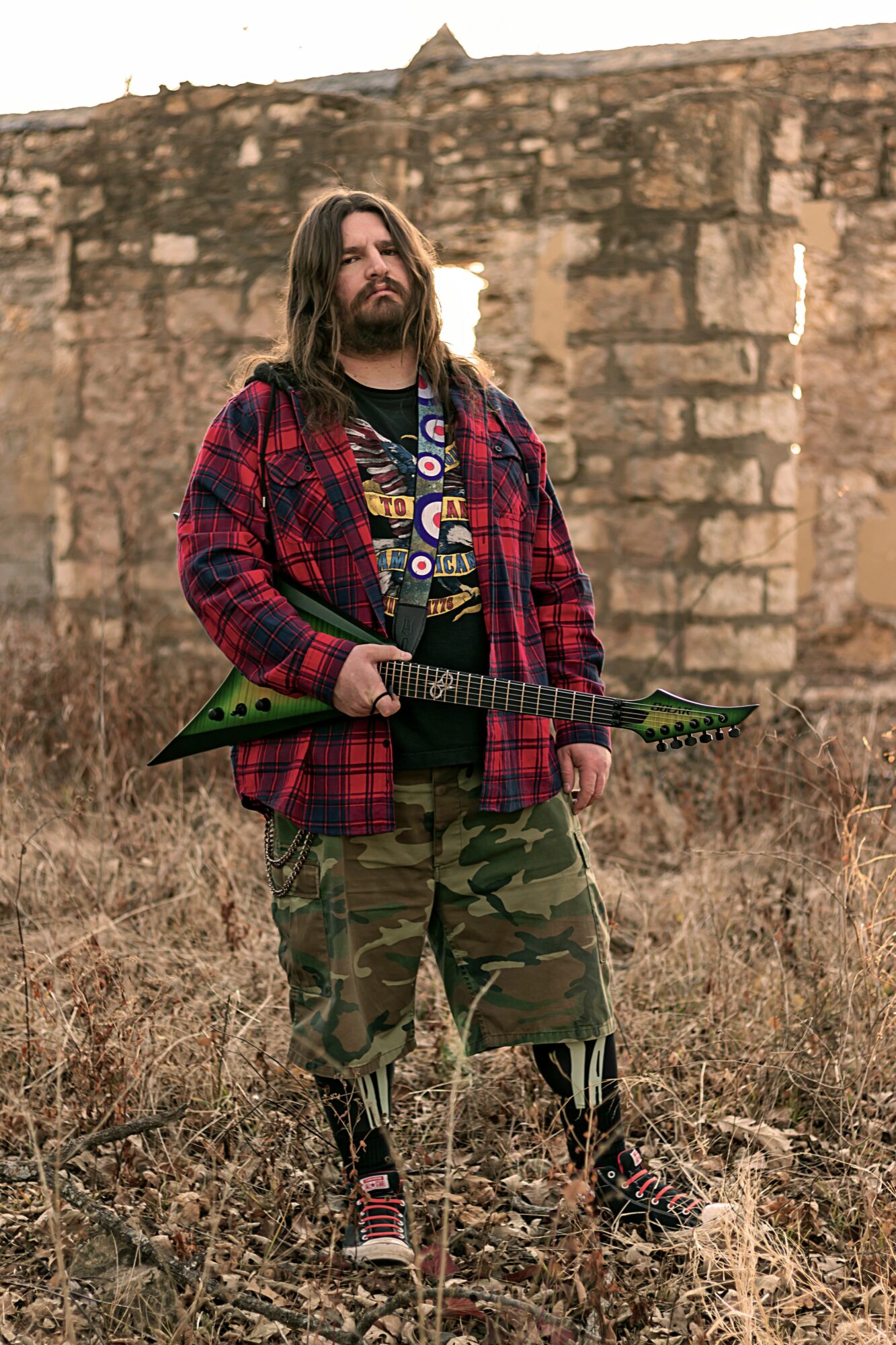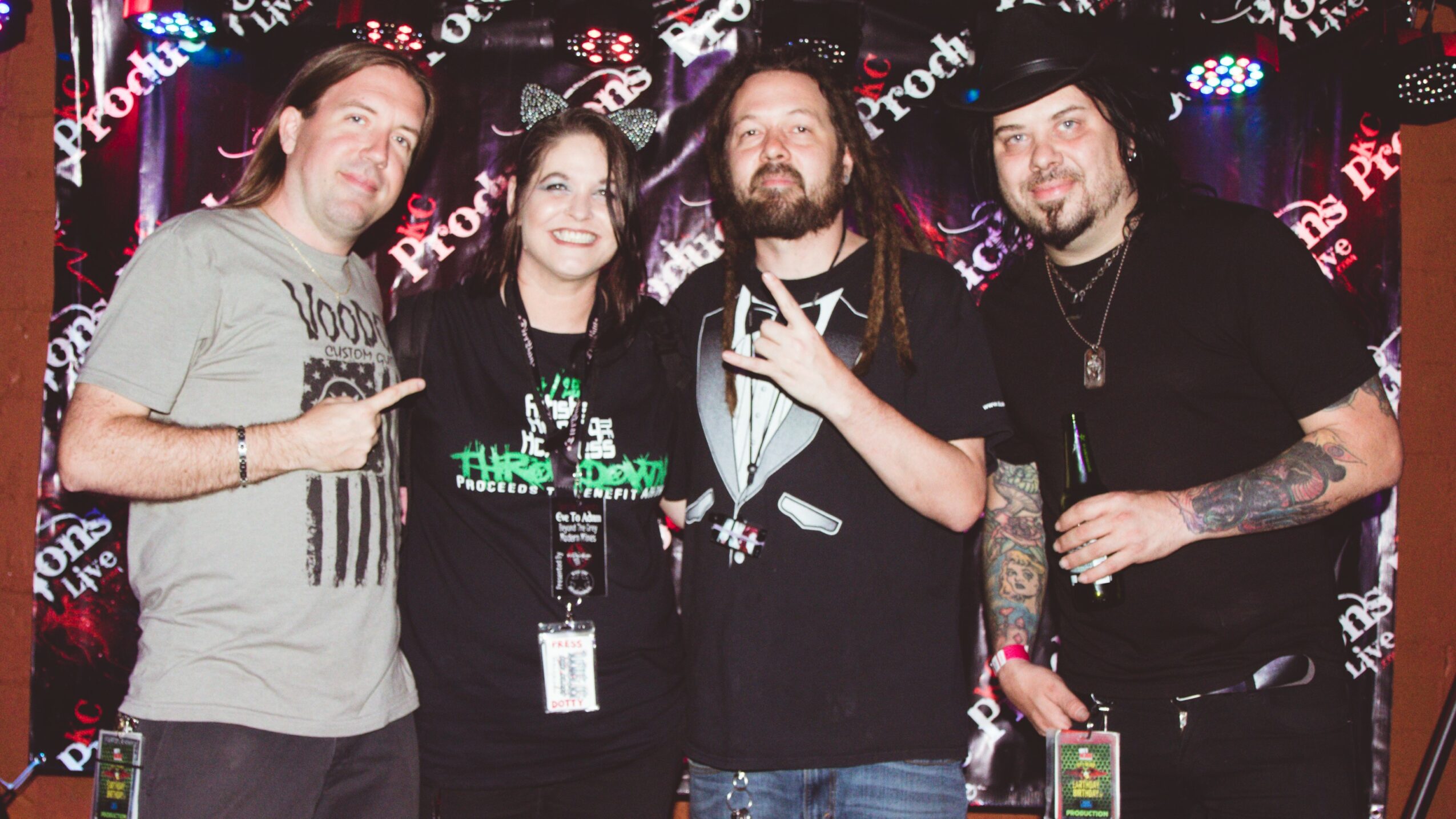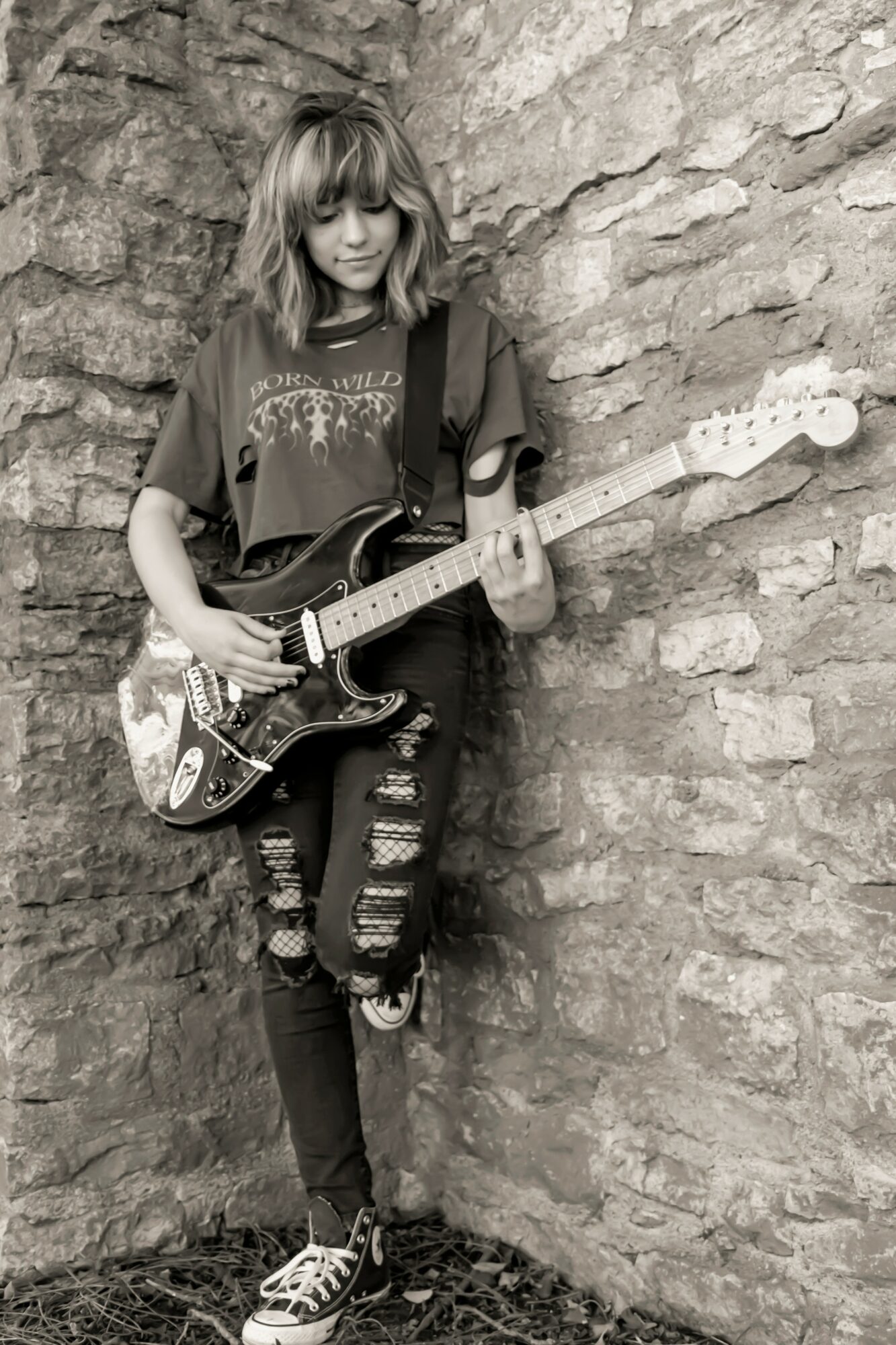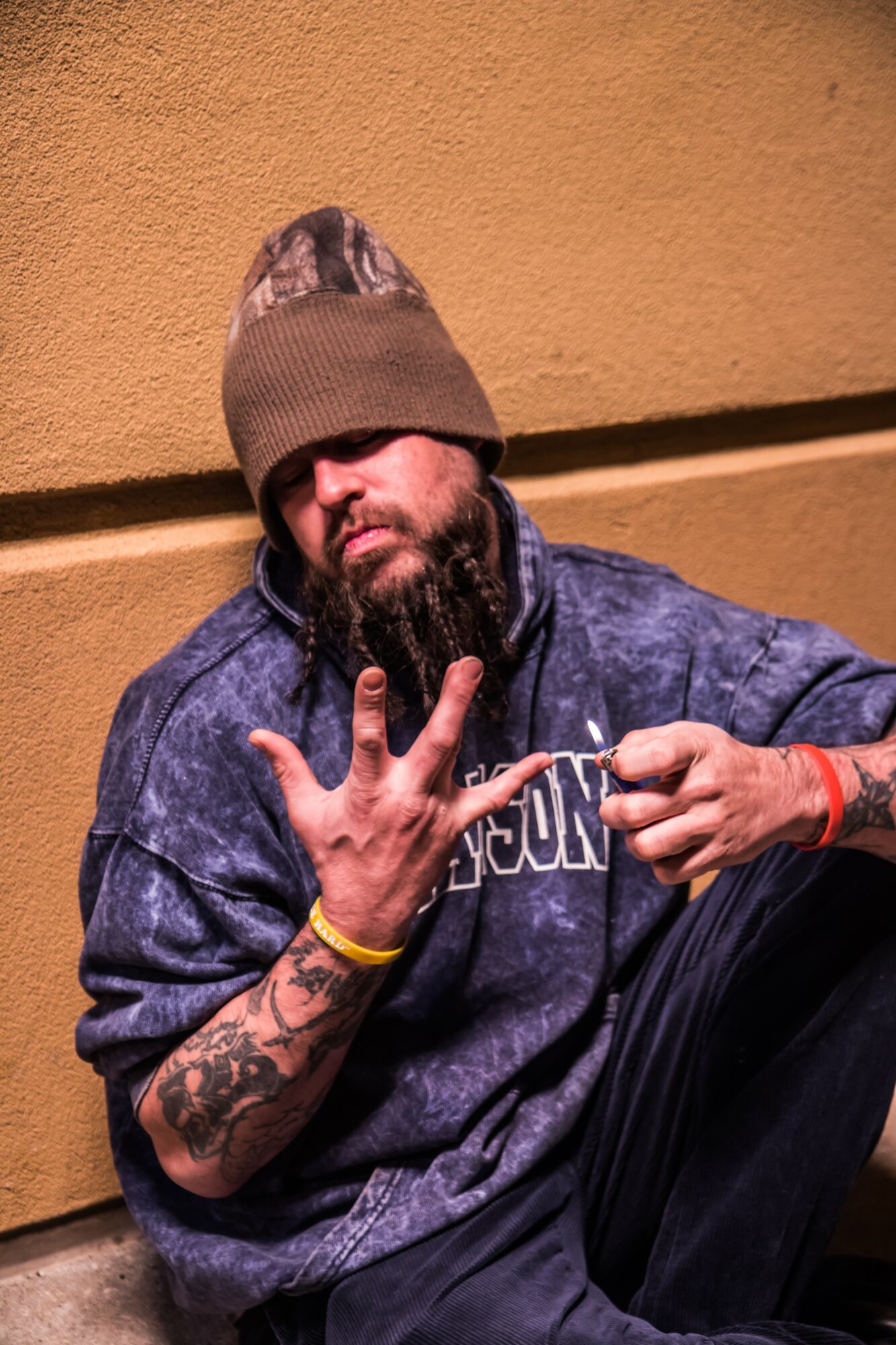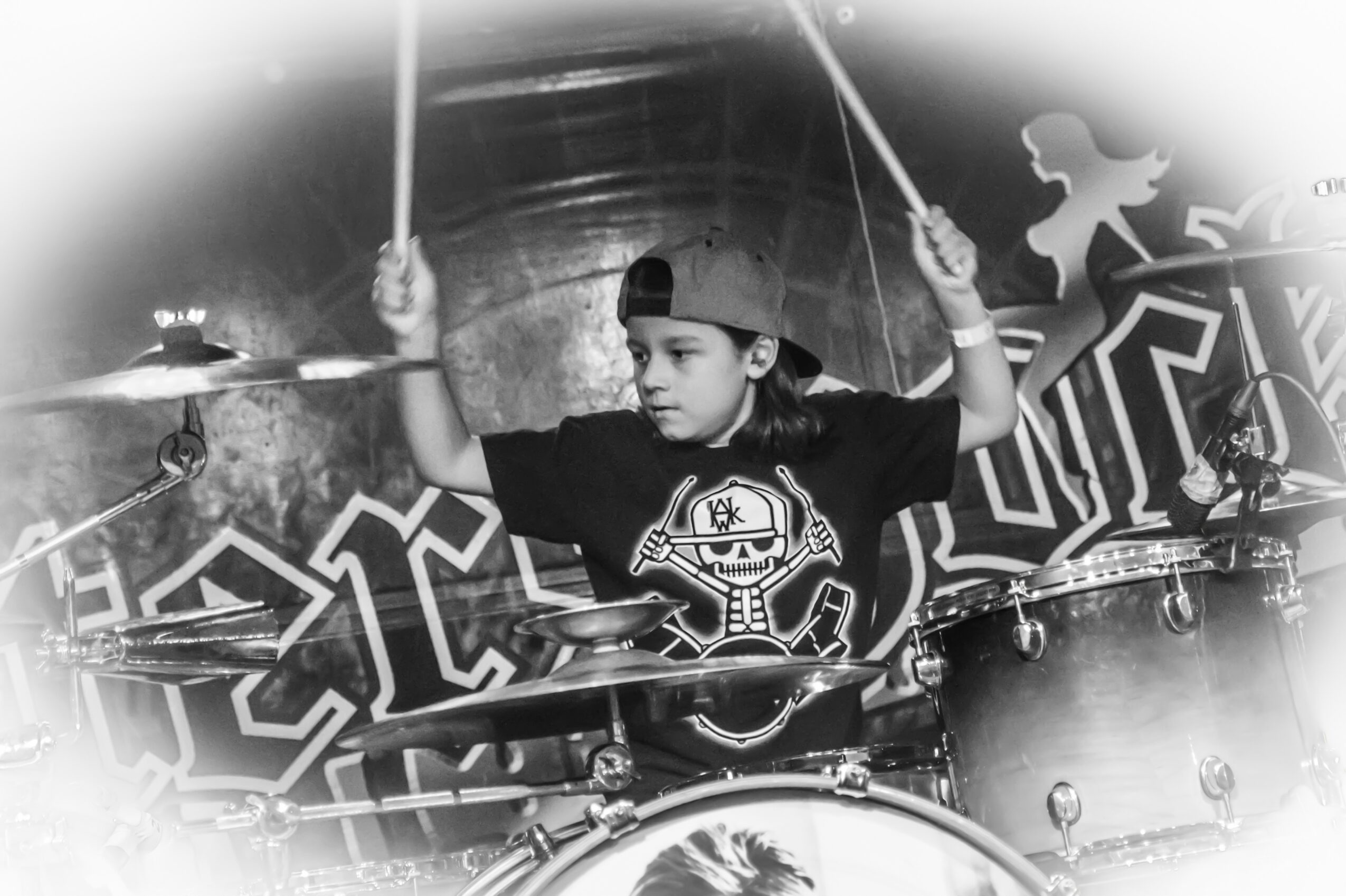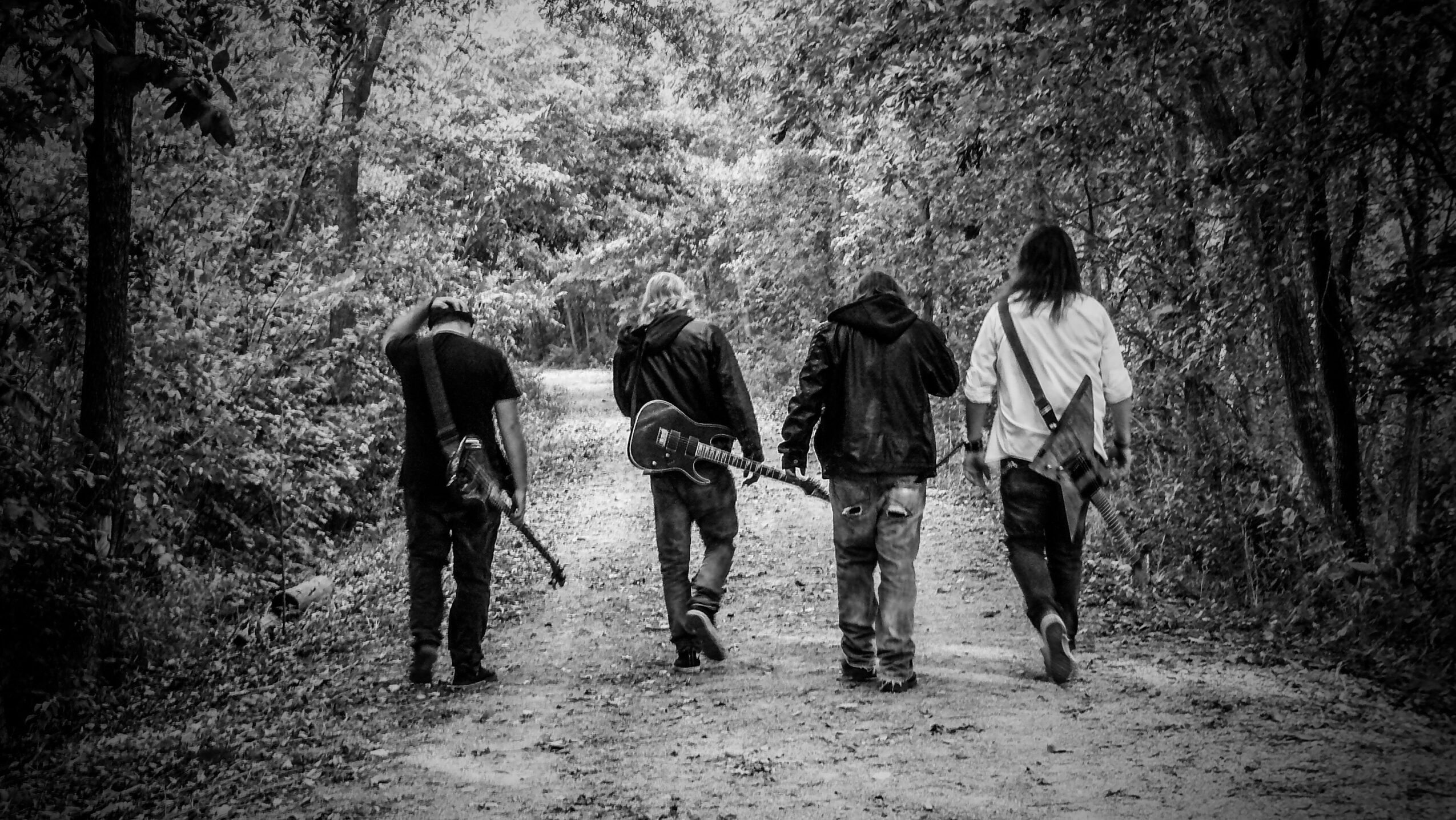 Image Credits
Spencer Nowak Memories by Dotty
Suggest a Story:
 VoyageKC is built on recommendations from the community; it's how we uncover hidden gems, so if you or someone you know deserves recognition please let us know 
here.