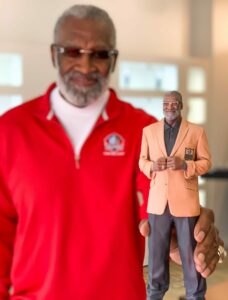 Today we'd like to introduce you to Nick Nikkhah.
Hi Nick, we're thrilled to have a chance to learn your story today. So, before we get into specifics, maybe you can briefly walk us through how you got to where you are today?
2017 is when I crossed path with this technology of 3D scanning/modeling to create a 3D human or pet file which can then be printed in full color into a 3D figurine with amazing lifelike characteristics. I instantly knew this was something I wanted to be a part of and immediately started to do my research and reached out to get involved. I was not new to starting businesses but this was something that had not been around and there weren't any real operational businesses doing similar things for me to compare to so I just dug in. From early 2017, the process took about a year and half before I was able to open the first store June of 2018. The journey was a long one and could not have happened without my partnership with my then partner, Malik James, who when I introduced him to this new venture, had just as much if not more passionate about this than I did so I knew he was the right fit and we joined forces. We worked long and hard to get the store opened. He was also a critical factor of the process because in March of 2018, my mother unexpectedly passed away which was a tremendous blow and shock to me personally and without Malik's help and support, none of this would even exist.
As we got closer to launching the store in June, we then had our first hire Aaron Yuratovich who then became the next pivotal part of the journey. His ambition and get things done work ethic and relentless effort was exactly what we needed to grow and reach the next level. Sadly, Aaron was destined to go to DC for Law School and we knew this from the beginning. As time got closer to his departure, in his own perfectionist pursuit for excellence, he began looking for his own replacement which is when the next and biggest contributor to our story was introduced to this story, Fabian Conde.
Almost immediately, as Fabian joined the group it was clear he was big picture guy and his goals and aspirations were exactly in tune with where this company was headed and he truly propelled us in that direction.
Before I continue, it's important for me to mention that up until this point, our journey included a partnership with a company out of Germany who we partnered with to bring the technology here. As we continued, we collectively realized that where we wanted to head was far beyond the capabilities and the vision of that partnership. We tried as much as we could to grow with them and help them elevate their business model to our vision but we soon realized it was time for us to branch out and start our own brand. This is when Fabian Conde and I founded 3DHQ. Headquarters for everything 3D. We wanted to do much more than just figurines of people and pets so we worked tirelessly to accomplish our vision. In October of 2019, we rebranded right after we had moved to the country club plaza so essentially starting from scratch with new location, new name, and a new path. It was challenging but by February, we had our first month which we had surpassed our previous year's sales and the future was extremely bright. One of the key additions to our business model was to have at least two major events per month and by March, we had booked out most of the year with March being our largest projected month to date with Planet Comicon, Naka Kon, and being a part of the St. Patrick's day Parade in Kansas City. No need to go into detail about what happened next as our largest projected month ever turned into zero projected sales in a flash. Just like so many businesses across the country, we felt the blow. As a group, which by this time included Finnian Kelly and Paige Cook, we sat down as a team to come up with a game plan to move forward. Knowing that it would be a long time before things opened up, we looked for alternative ways to help our community. We began reaching out to local hospitals and offering our assistance. We had just seen an article about a hospital in Italy that was not able to operate their ventilators because of a simple part which they could no longer source as their supply chain had closed up. This was when 3D technology was able to jump in and recreate the part and print it immediately to help them get going again. So, we offered our assistance and in doing so, found out that PPE's were in extreme need with a massive shortage. So early in March, we began producing Personal Protection Equipment such as N95 equivalent facemasks, face shields, and more. It didn't take long for the news outlets to get wind of this and reported on this so very quickly we were faced with unbelievable amount of orders and requests. We focused on providing the equipment to the medical and front line workers first and increased our production capability so that we can meet the demand and the need of the public. We received incredible support from the public and early April, congressman Emanuel Cleaver personally wrote us a thank you letter for our efforts.
As time went on and other companies were able to start and meet the demand, we turned our focus onto the other parts of our business which was 3D design, Rapid Prototyping, and Print on demand. Although we were not able to operate the 3D photography, scanning, and figurine part of our business, we were able to grow the 3D printing and design which was the silver lining of the pandemic.
It hasn't been easy for anyone and we are no exception, however, we are extremely fortunate to have such a resilient and brilliant team which was the single most important factor in our survival and expansion even during a complete shutdown.
As things begin to open back up, we are now on a different level as we were a year and half ago. So once again, we are extremely excited about the future. We are now back to working on getting events and growing again so we look forward to a great rest of 2021 and beyond. Our next phase will include 3D printed homes in KC so be on the lookout for that as we get closer to accomplishing our dreams.
We all face challenges, but looking back would you describe it as a relatively smooth road?
Growth is never smooth in my opinion. The faster you grow and the bigger the dream, the rougher the road is. What is different is our outlook and how we face adversity and how we overcome challenges. This is particularly relevant given the team we have because we have overcome some serious struggles by tapping into each one of our team's strengths and leaning on each other. The obvious struggle which is not exclusive to us at all. In fact, the entire world felt it. However, our team was able to adapt and grow when it was almost impossible at times. Even the original company I had originally partnered with was not able to make it and shut down their operation as we continued to innovate and grow. All the credit goes to each and every team member who has been a part of this journey. In addition the ones I mentioned, it's important for me to also mention that the following members were also a big part of our success: Carter Smith who was a high school student that came on board and assisted with design and was truly far ahead of his age group.
Hannah Morrison was also another fantastic designer who also came on board but then did so much more and was such a design to work with and she assisted us in multiple ways from social media to design production and scanning.
I also should mention Paige Cook one more time because she was an incredible addition and was an absolute critical part of our survival. Her talents reached beyond her agility to in web design, graphic design, sales, marketing, and more. Her ideas have been some of the most important ones in our growth. Not to mention what an incredible human being she was and such a joy to be around.
Finnian Kelly who is probably single most important factor in our 3D printer world as his knowledge and experience in that field truly elevated what we were able to offer and continues to innovate and grow.
Appreciate you sharing that. What else should we know about what you do?
We are known for creating lifelike figurines of people and pets. Although, most of the public is still unaware of this new technology or that we exist. That being said, the fun factor and what is most notable are the figurines we are able to create by scanning humans and pets and creating a 3D file.
From there, we do a lot of rapid prototyping, 3D design for all sorts of companies including the medical field, automotive field, home improvement, hospitality industry, marketing companies, and more.
We also are very proud of our commitment to our local community by engaging and offering education and support. We have worked with local colleges, private and public schools, Girl Scouts of America, and community organizations by offering education in this technology, mentorship, and offering our services to help them grow and achieve their goals.
The crisis has affected us all in different ways. How has it affected you and any important lessons or epiphanies you can share with us?
Resilience. Covid really taught us that no matter how big the challenge is in front of us, by being resilient and having the right team, any obstacle can be met head on with a positive outcome. It's never easy or fast, but you just have to keep chugging along.
Contact Info: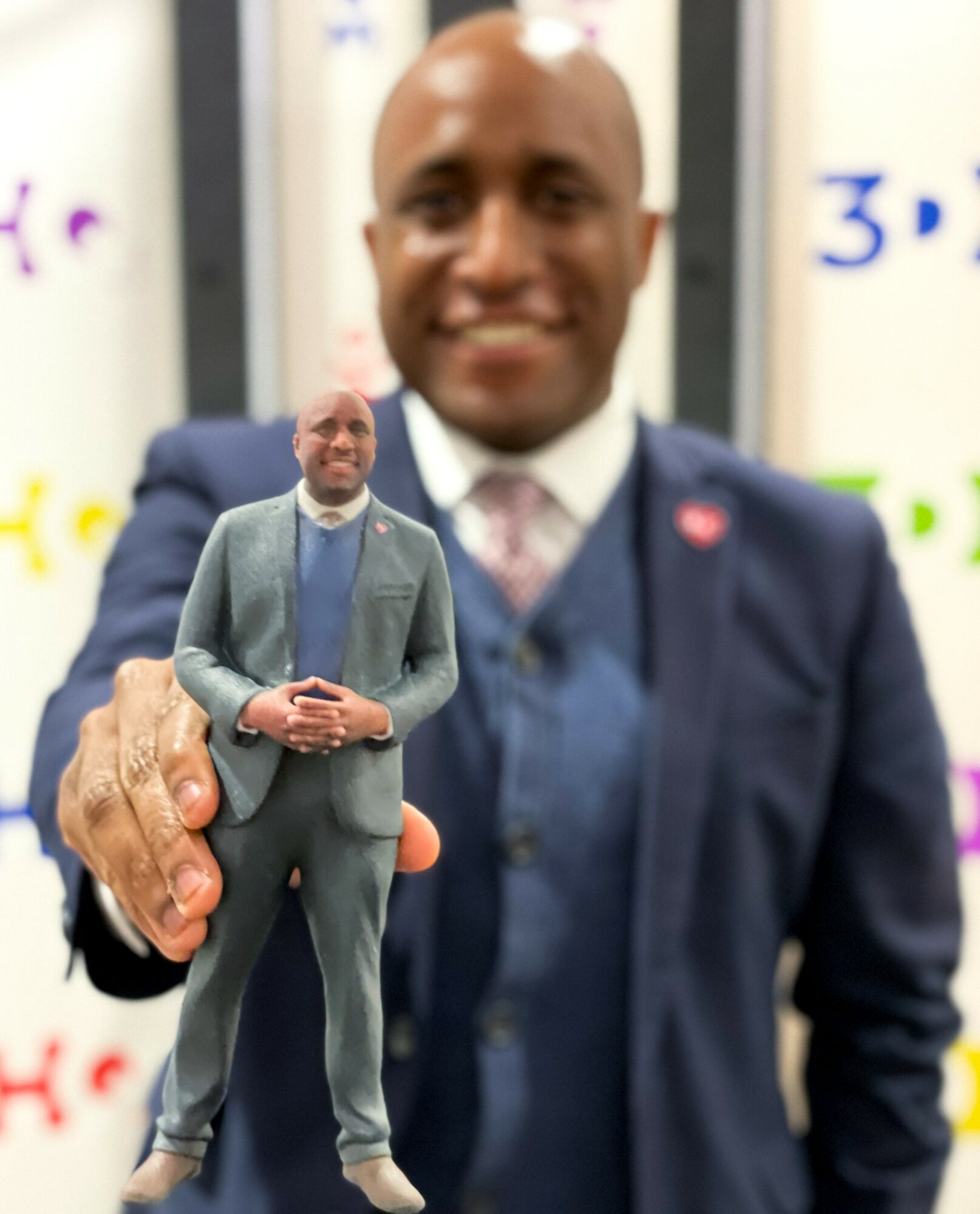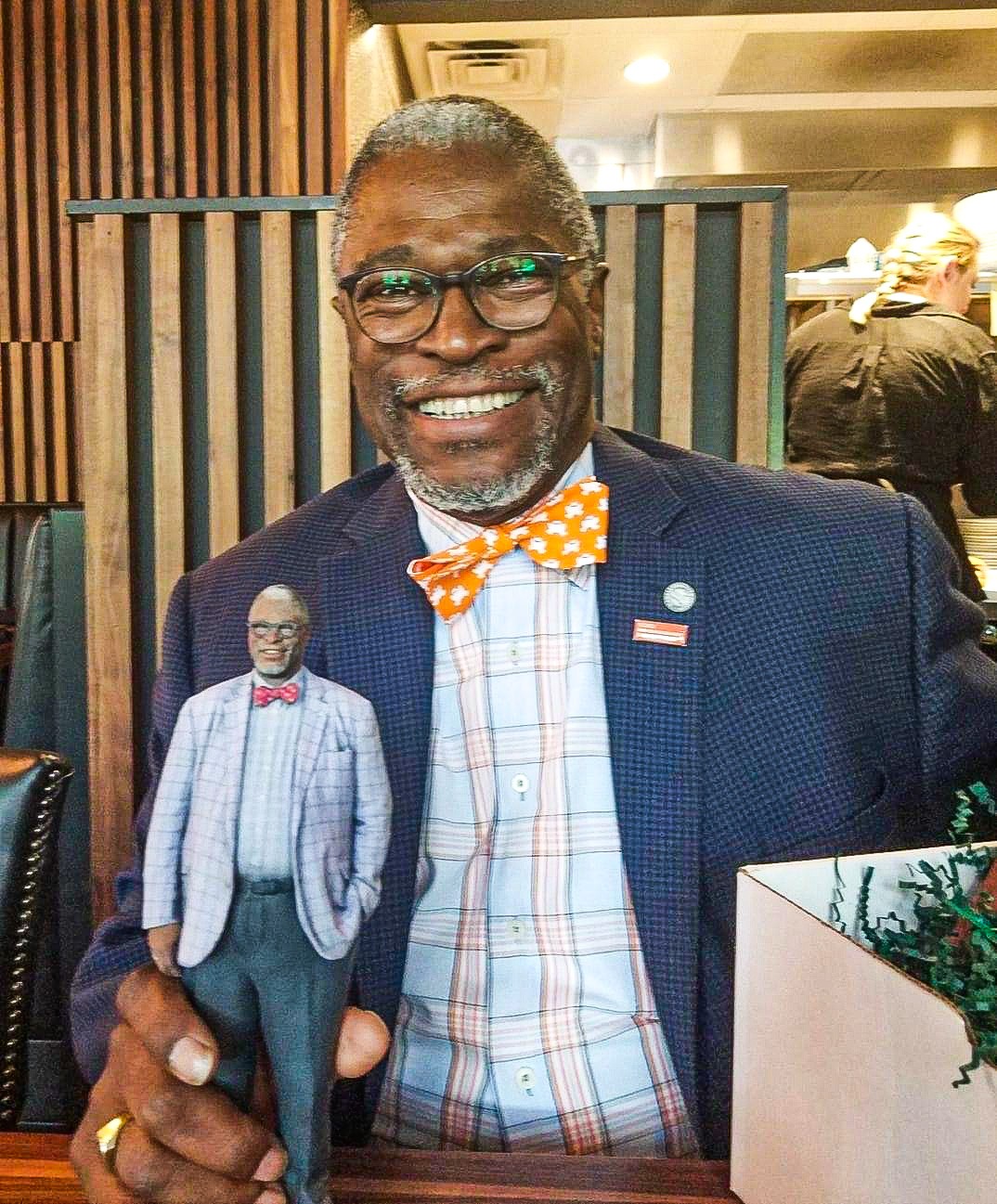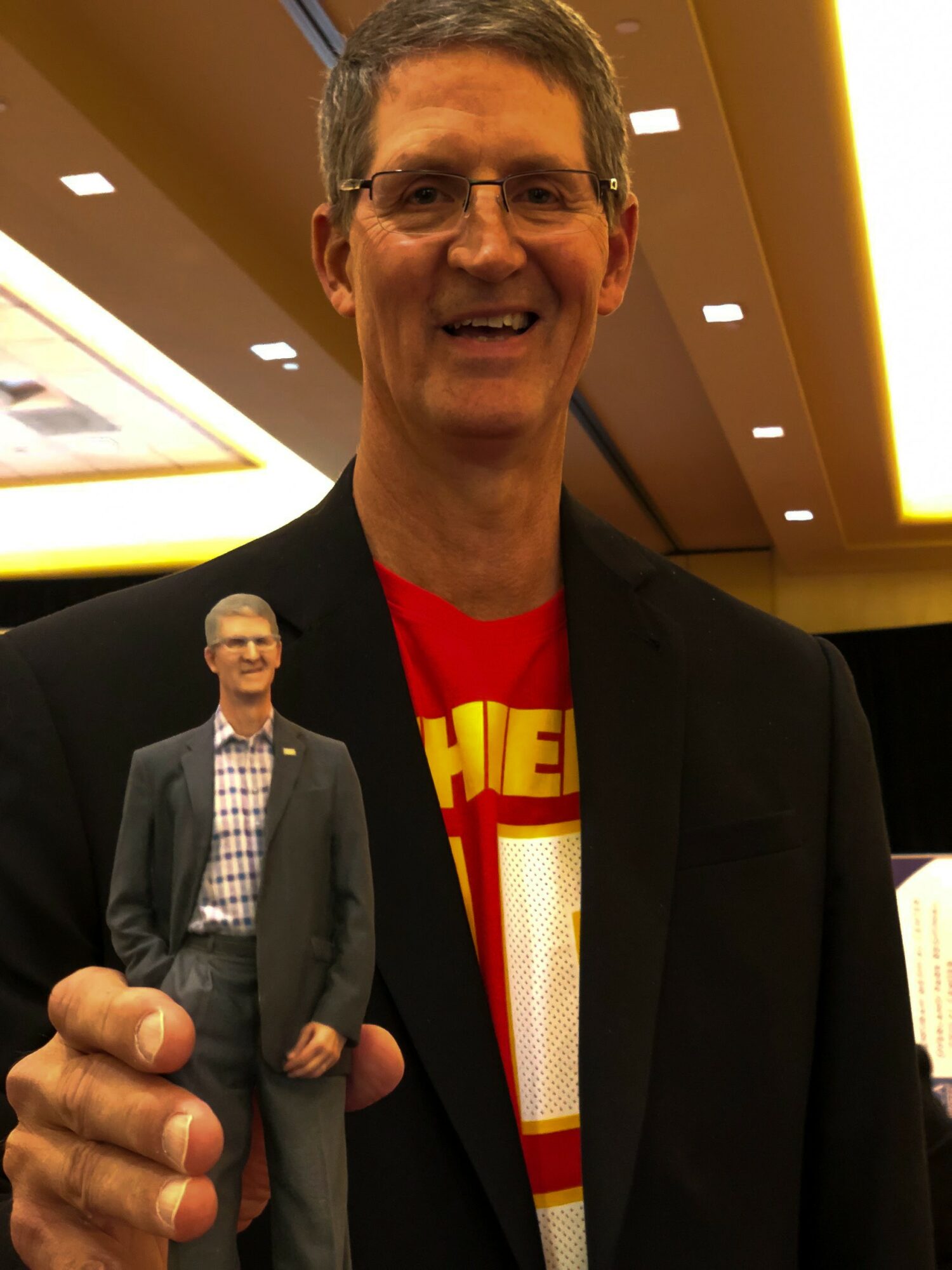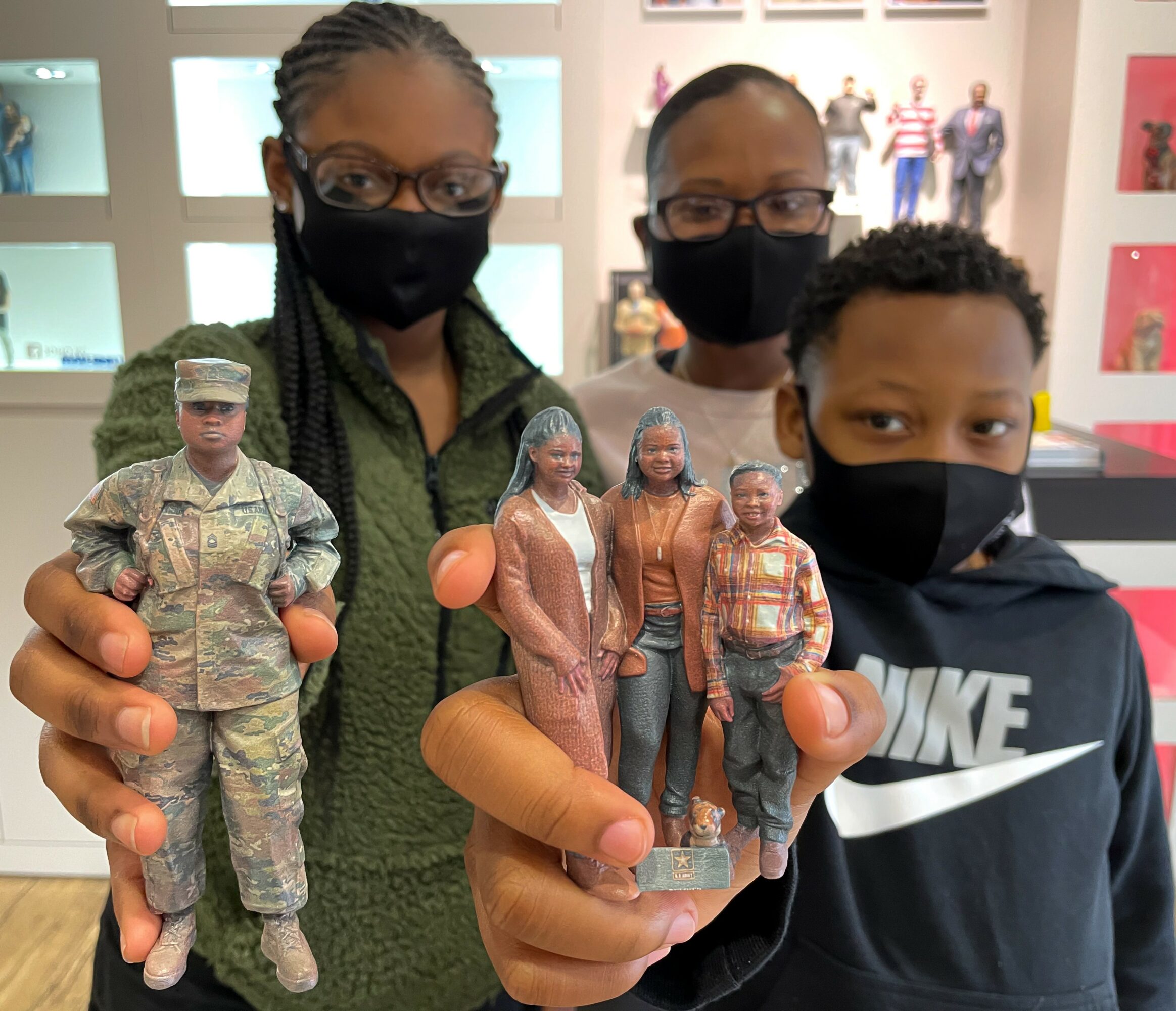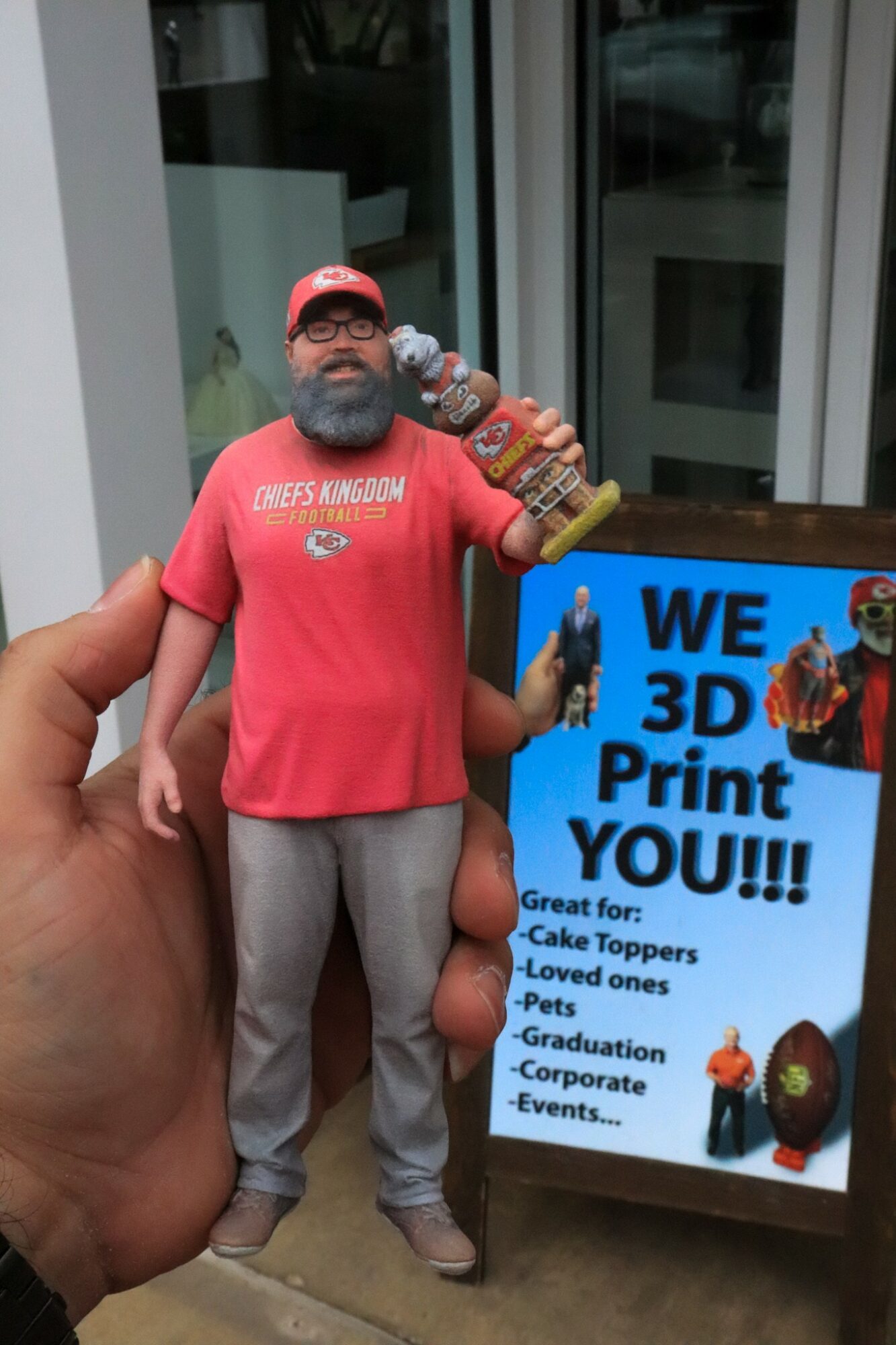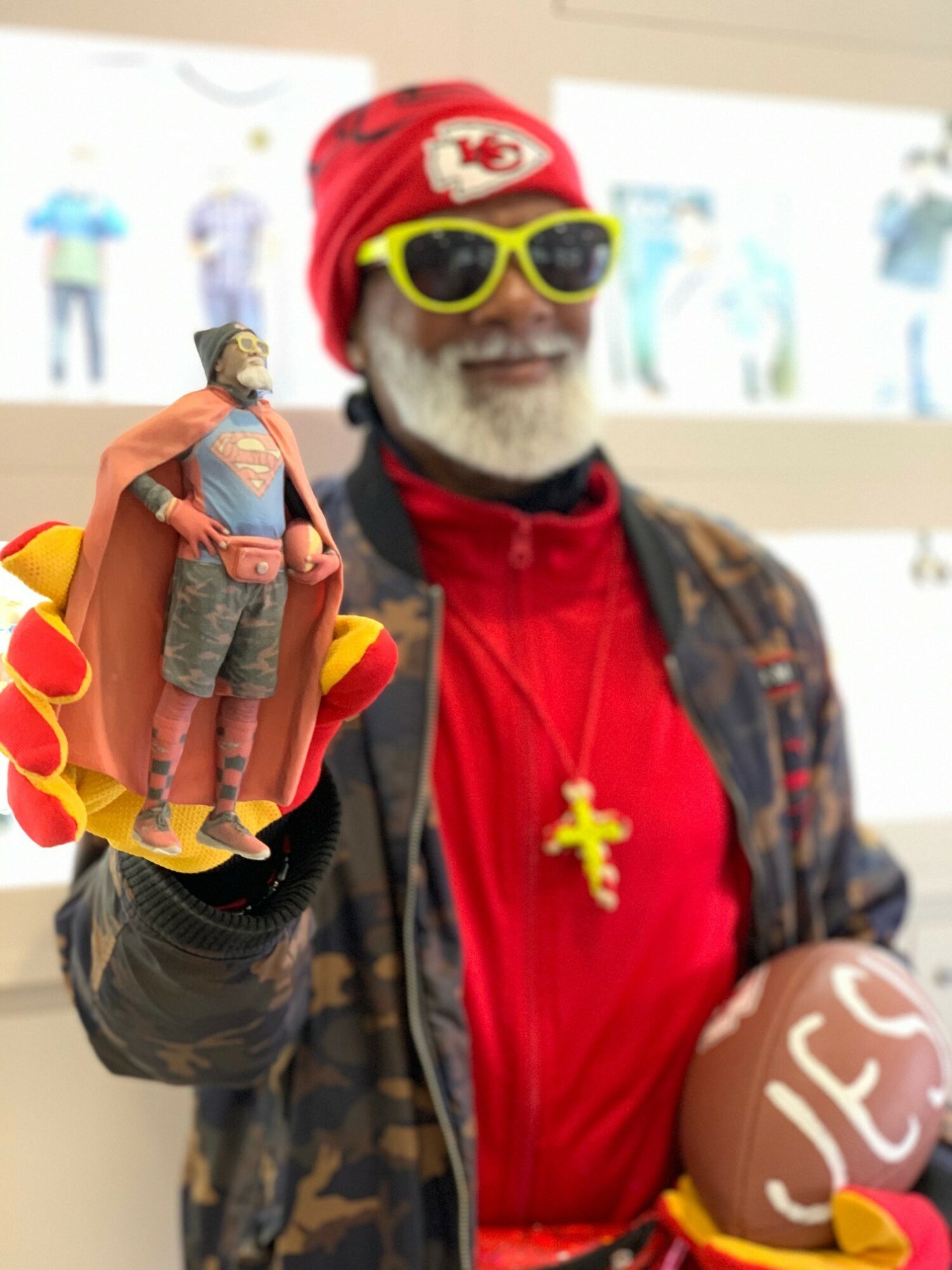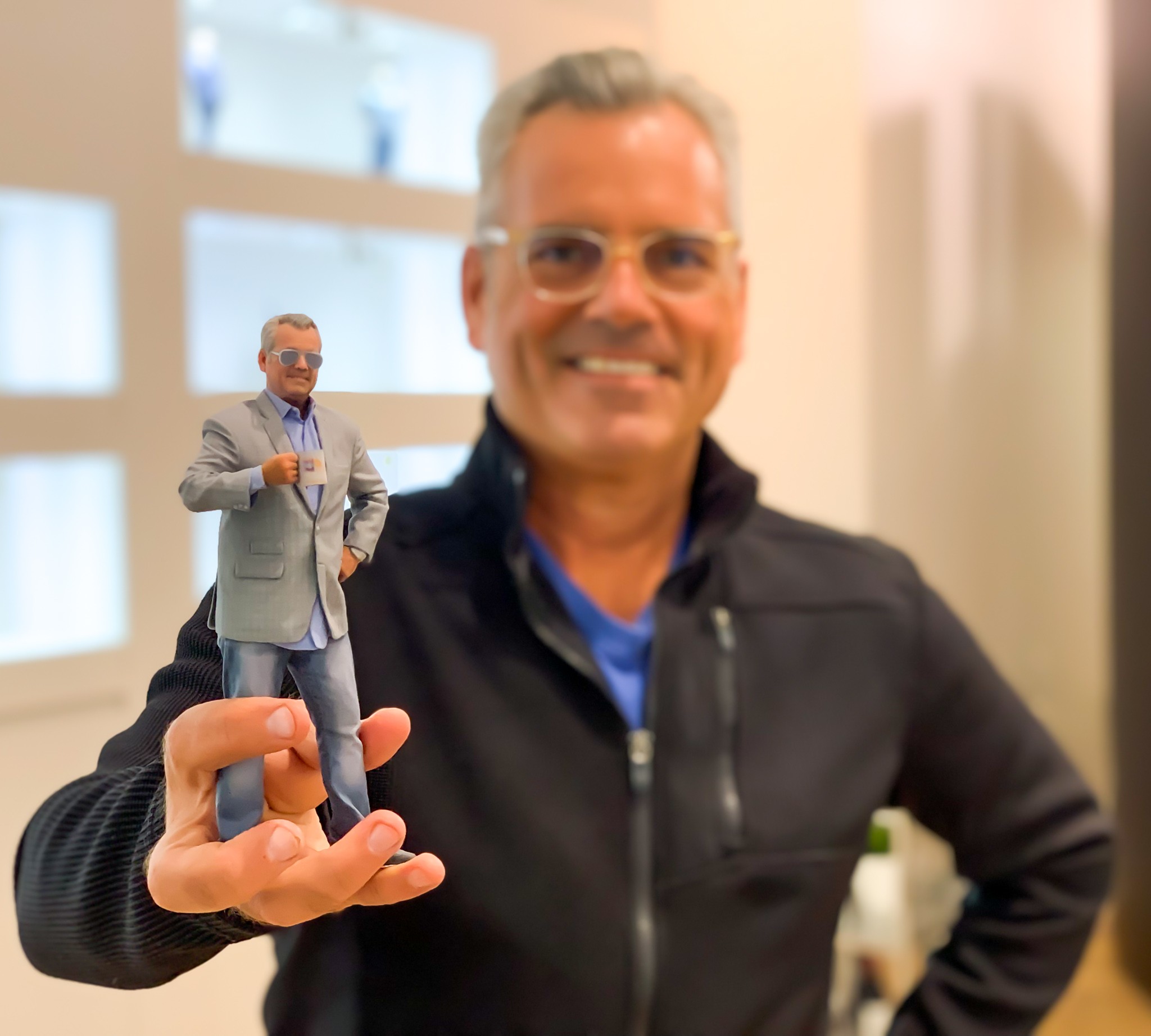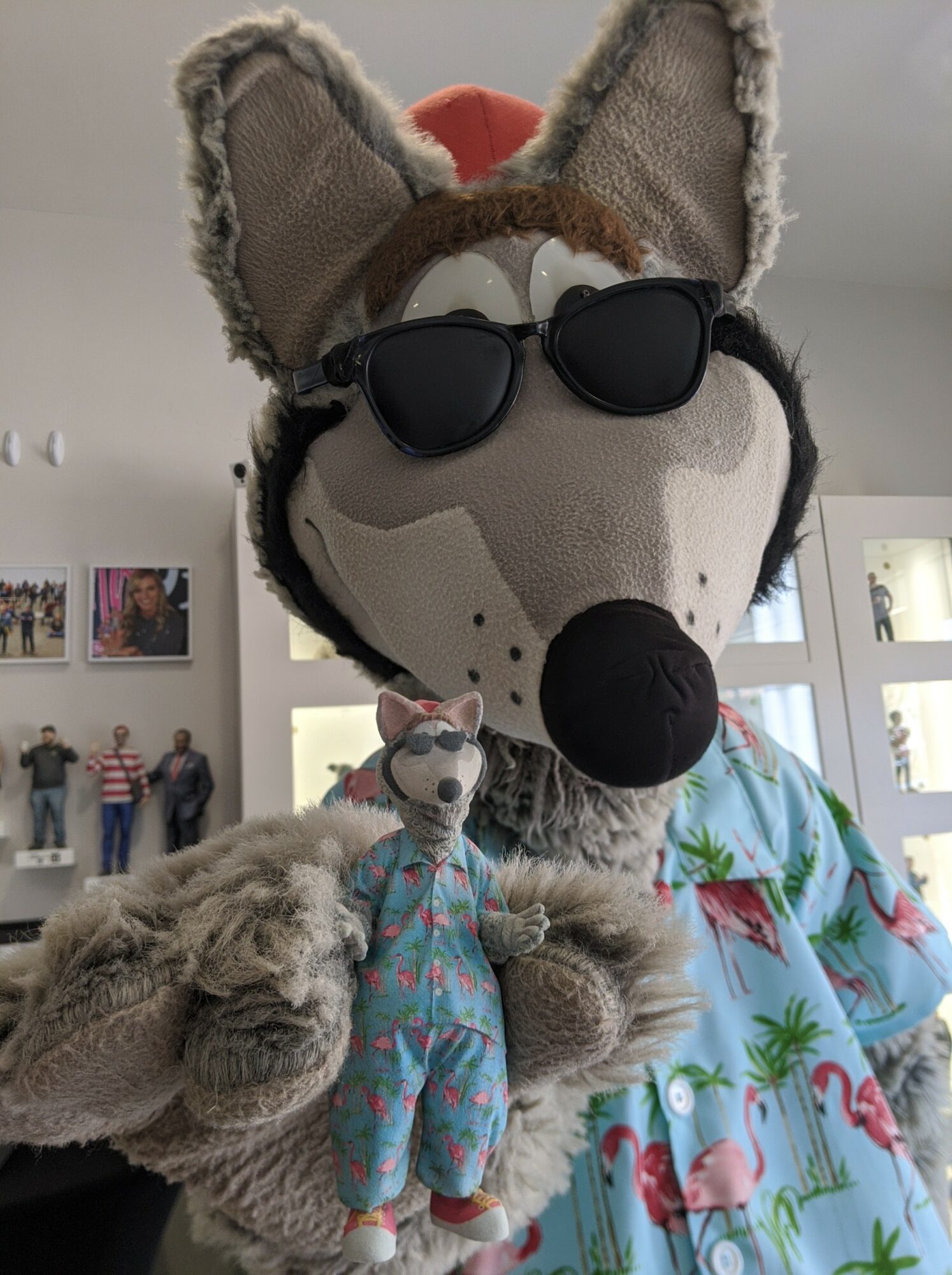 Suggest a Story:
 VoyageKC is built on recommendations from the community; it's how we uncover hidden gems, so if you or someone you know deserves recognition please let us know 
here.