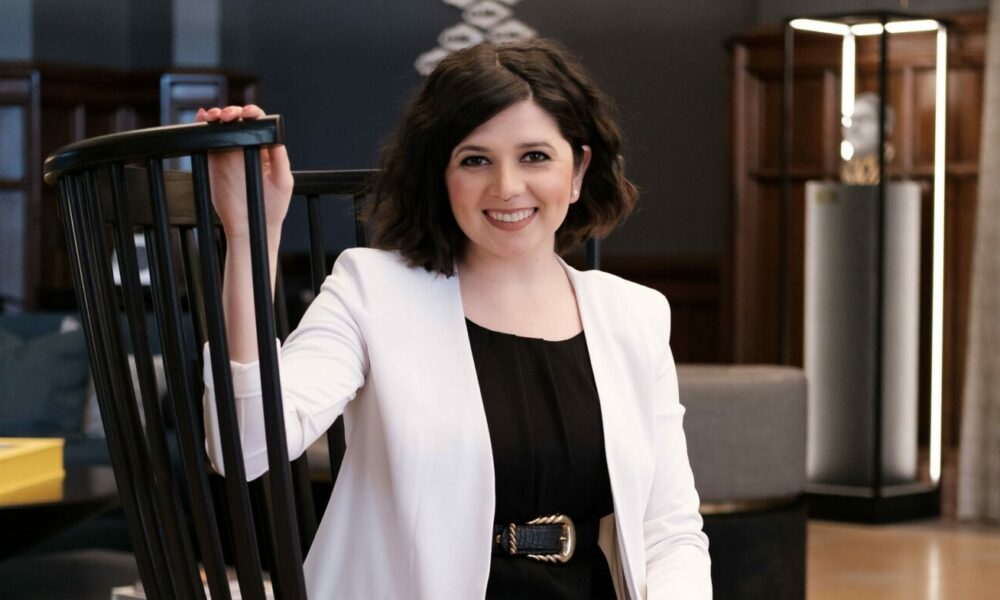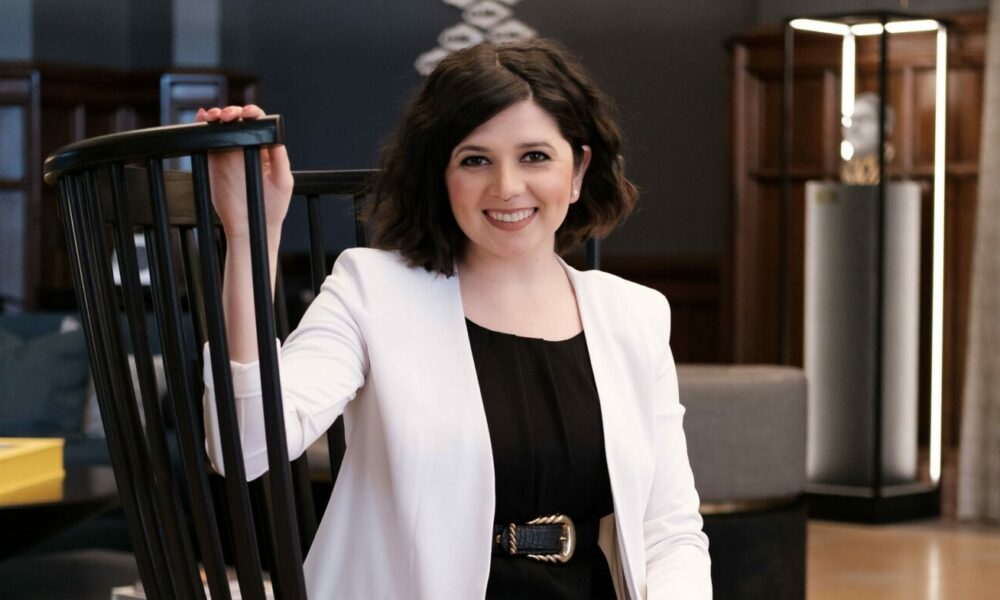 Today we'd like to introduce you to Miranda Lorenz.
Hi Miranda, it's an honor to have you on the platform. Thanks for taking the time to share your story with us – to start maybe you can share some of your backstory with our readers?
I have always loved fashion. I started working at a consignment store at the age of 15 and would often bring home clothes over a paycheck. I grew up in a small town and the way I dressed was different than most of the others in my school. I remember being made fun of, even by my own friends for the things I wore and how I expressed myself through clothing. Back then, I didn't know how or that it was even possible to have a future career in fashion. I had never sewn, aside from a required home economics project. After high school, I went on to Emporia State University and changed my major what seemed like a million times. I pursued speech pathology, nursing, and psychology until I realized I didn't want to do any of those things. I made some poor choices and really dug myself in a hole, leading to me dropping out after only three semesters. I decided to move to Portland, OR to "find myself" or whatever the kids are calling it these days. I lived there for two wonderful years and made some amazing memories, friends, and realizations about myself. I felt I was finally ready to move back home to Kansas and finish what I had so poorly started when I was 18. I wanted to try the school thing again. I had my CNA license and had been working in nursing homes since I was 19 at that point, so I really believed nursing was the route for me.
After moving back, I started taking classes while working overnights to get my GPA back up. I was finally ready to apply for nursing school when a nagging feeling kept creeping in. Nursing still was not what I wanted to do with my life! I started looking up fashion schools and careers in the industry and stumbled upon the fashion program at JCCC. I started taking classes for Apparel Marketing and took an introductory sewing class for fun, where I quickly learned I had a natural skill for the design side of fashion rather than marketing. The rest is history, I took courses there until my GPA and requirements were enough to apply for the Apparel and Textile Design Program at Kansas State University. I got in and, wow, was it a journey! I ended up at a career fair my first semester there and took a job as an embroidery team member for Champion Teamwear. I worked my way up over time and secured myself a Product Development and Design internship.
Following the internship they brought me on as a Technical Design Assistant, I worked this position for the remainder of time I was in school. Post graduating, at the age of 26, I was offered my first full-time job as an Associate Technical Designer with Champion Teamwear! I worked this position for a few months until Covid hit and we all started working remote. I was briefly furloughed, and I think it was during this time that my desire to be my own boss had really sunk in. I had come up with the idea for Buhndi while I was in school and was never able to let it go. I knew I had to pursue my dream. I could feel it in my bones that I was destined to do something greater. In the middle of a pandemic, I quit my full-time job to go all-in on starting my own business. I had no idea what I was doing but I had to try or else it was going to keep me up at night for the rest of my life. Once I announced I was starting my own fashion brand, opportunities and professional relationships just kept appearing left and right. I would have never guessed that one year ago, I would be where I was today. This is only the beginning, my husband and I get to take on another journey this year as we are expecting our first child in November, shortly after I launch my business.
I'm sure you wouldn't say it's been obstacle free, but so far would you say the journey have been a fairly smooth road?
The road traveled to get here has had many bumps! I come from a blended family and things were not always easy growing up. My mom raised my sister and I alone after going through a nasty divorce when I was less than one year old. She met my step-dad when I was four, my sister six years older than me. He also had two kids, my brothers, and they ended up getting married a few years later. My birth father was an abusive alcoholic that exposed me to a lot of drugs and violence at a young age. He had part custody until I was 11 because we had no proof of the violence until one very bad night happened and he was arrested. I struggled with this and still do as an adult to understand the things I witnessed as a young girl. My step-dad, who is my dad, set a wonderful example as a father figure and legally adopted my sister and then me when I was 15. I struggled with depression and loneliness through my early twenties but never asked for help, I let my pride decide I could get through it alone. I worked as a CNA living in crappy apartments, living paycheck to paycheck. These events that happened to me at a young age played a huge role in my lack of interest in my future, the poor choices I made, and the toxic relationships I got involved in.
However, they also helped me to realize the type of person I didn't want to be for the rest of my life. They made me stronger in the end. If my past wasn't my past, then this present wouldn't be my reality. I wouldn't trade the life I have now for anything. I remember the night I told myself I would no longer settle for less than extraordinary, whether this was in my love life or my professional life. I met my wonderful husband shortly after I stopped searching. I worked hard to be transparent with him about my past and to communicate my feelings rather than shut down and give up. The beginning of the journey was hard, I worked overnights as a CNA and went to school for fashion design during the day, most days only running on 2-3 hours of sleep. I started getting all A's in school and built up a confidence in myself that I never knew I had in me. I mentioned before that my husband and I are expecting our first child this November, which we are so excited about! I am nervous about becoming a mother the same year I am launching my business, but I know I will kick butt at it. I now have even more passion and drive to succeed than before, and I didn't think that was possible.
As you know, we're big fans of you and your work. For our readers who might not be as familiar what can you tell them about what you do?
I like to call myself an Architect of Clothing. My professional journey started in Apparel Technical Design, most of the time people had no idea what that meant. I would tell them I provided the "blueprints" for clothes, much like an architect designs the blueprints of a building. As a Technical Designer, you have to possess knowledge of pattern making/adjustments, sewing construction, and overall fit of clothing for different types of bodies and categories of clothes. Sportswear, Bridal, Swimwear, Evening Wear, the list goes on! I am lucky to have a background in Technical Design because it has allowed me to excel in wearing multiple hats as I build my own business. I am the Creative Designer, Pattern Maker, Technical Designer, Fabric & Color Analyst, Supply Chain, Social Media/Marketing, CEO, and Sales. I am proud of the vast knowledge I have within my industry! If it wasn't for my experiences working at Champion Teamwear while in school, I would not have been exposed to that level of responsibility and professionalism for years to come. The title/responsibilities I held while in school is one that someone would typically not receive until their first job, post-graduation, or even years to come after working their way up in a corporate company. I was extremely lucky to have a mentor/boss that taught me so much outside of my coursework, as well as my professors and what I was learning in school. I believe that being a non-traditional student, combined with my life experiences, gave me an edge. I finally knew what I was meant to do and I was not going to let anything get in the way of that anymore. To think that I almost took a job as a Wedding + Events DJ over applying for the Embroidery position at Champion Teamwear makes me laugh now. Life has a funny way of working out when you least expect it to.
My clothing line is different than most because I focus on Modular Fashion. This is fashion that has detachable pieces so one can easily alter the look to suit changing needs and tastes over time, seasons, and trends. It has really only been done in High Fashion because it is historically a rather Avant-garde concept. The only thing I have to compare it to in a more commercial-friendly way is cargo pants, but I'm not trying to bring those back. My collections will focus on Bases + Attachments (or what I'm calling Blueprints.) The Bases consist of a garment that can be worn alone, such as a tank, dress, pant, or skirt. The Blueprints are add-ons such as sleeves and hems that can be added to create or transform it into another look entirely. Once you purchase a Base from Buhndi, you can continue to purchase Blueprints over the years because they will always match back to the Bases. This helps to eliminate waste in the fashion industry by creating a sustainable and transitional wardrobe as well as extending the life of your clothes. My designs are meant to help you get through the day or occasion, seasons, and trends as they come and go. The Bases will always be a classic design that stands the test of time, a staple piece if you will. The Blueprints are where the fun comes in, constantly changing up the style. We will be offering a variety of solid colors as well as prints so you can truly curate a look that is just for you! All of our garments are handmade and manufactured in America, where the workers are getting paid fair wages and working in healthy and safe conditions. Buhndi aims to be a sustainable and transparent brand, so you will always know the origin and who made your clothes. When you purchase clothing from us, you're purchasing a dream and a concept that is made ethically and sustainably.
We love surprises, fun facts and unexpected stories. Is there something you can share that might surprise us?
The name of my clothing brand is Buhndi, which was my nickname given to me by family growing up. It was spelled differently, like Boondi, and there was a song that went along with it. My cousins on my mom's side of the family still call me Boondi to this day! I don't think any of us really know how or why the nickname started, but it stuck. When I was trying to come up with the name of my business, it kept coming into my head. That name always made me feel special and unique, and that's exactly how I wanted people to feel when they wear my clothes. I played with the spelling to come up with a more sophisticated feel and Buhndi was born. My other nickname was Noodlehead because I once sneezed a spaghetti noodle out of my nose when I was two years old. That one just didn't have the same ring to it though.
Contact Info: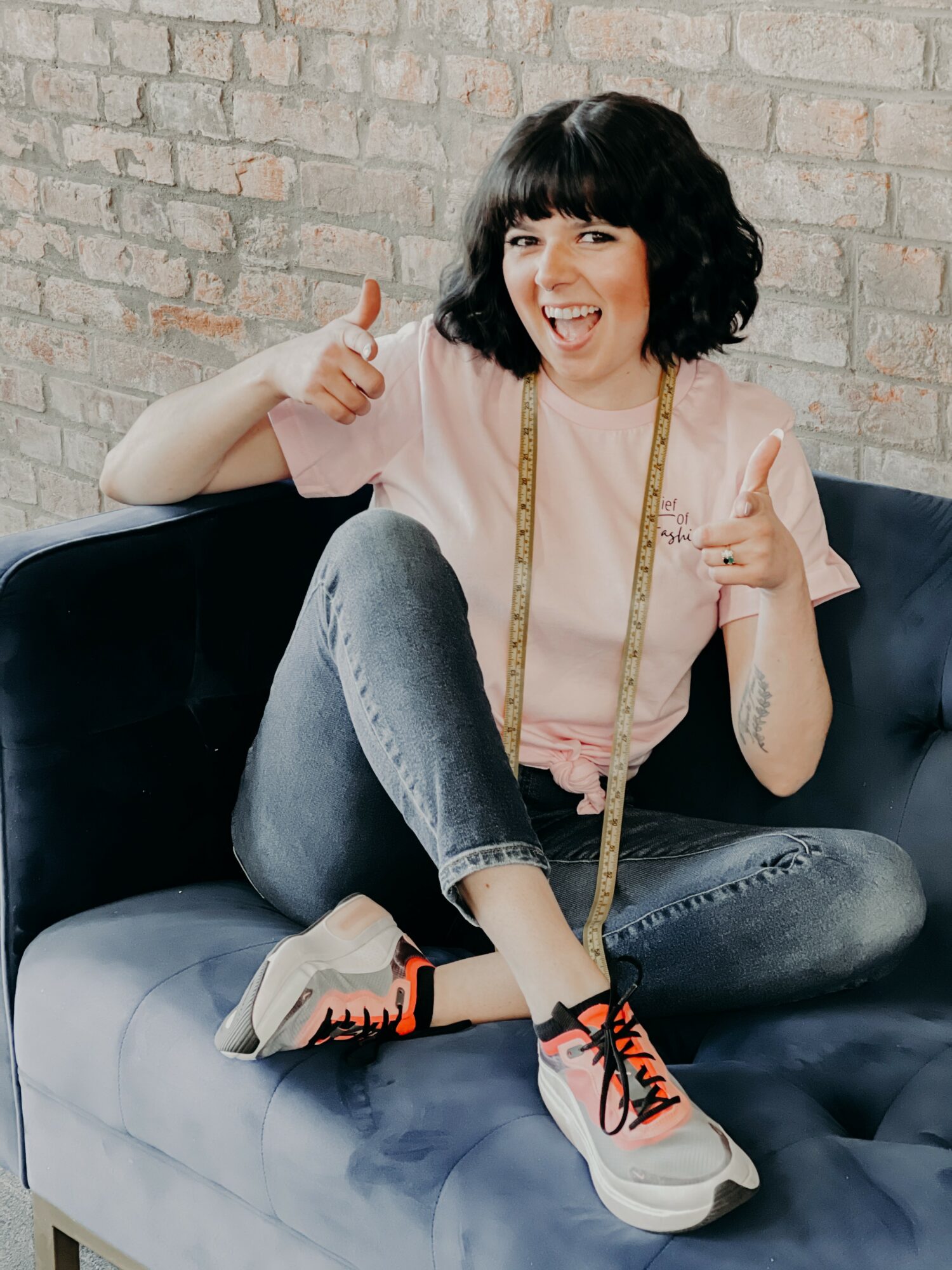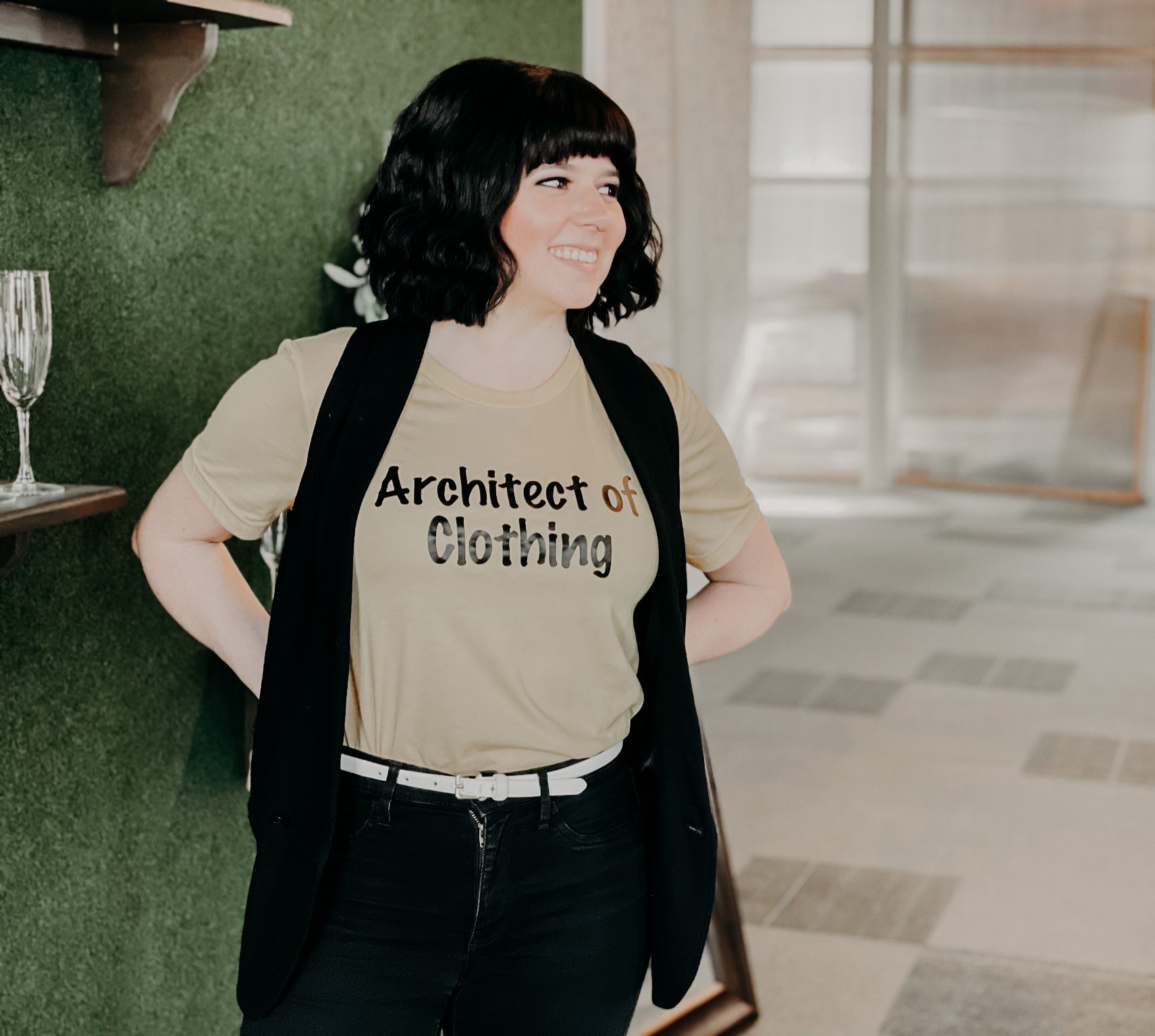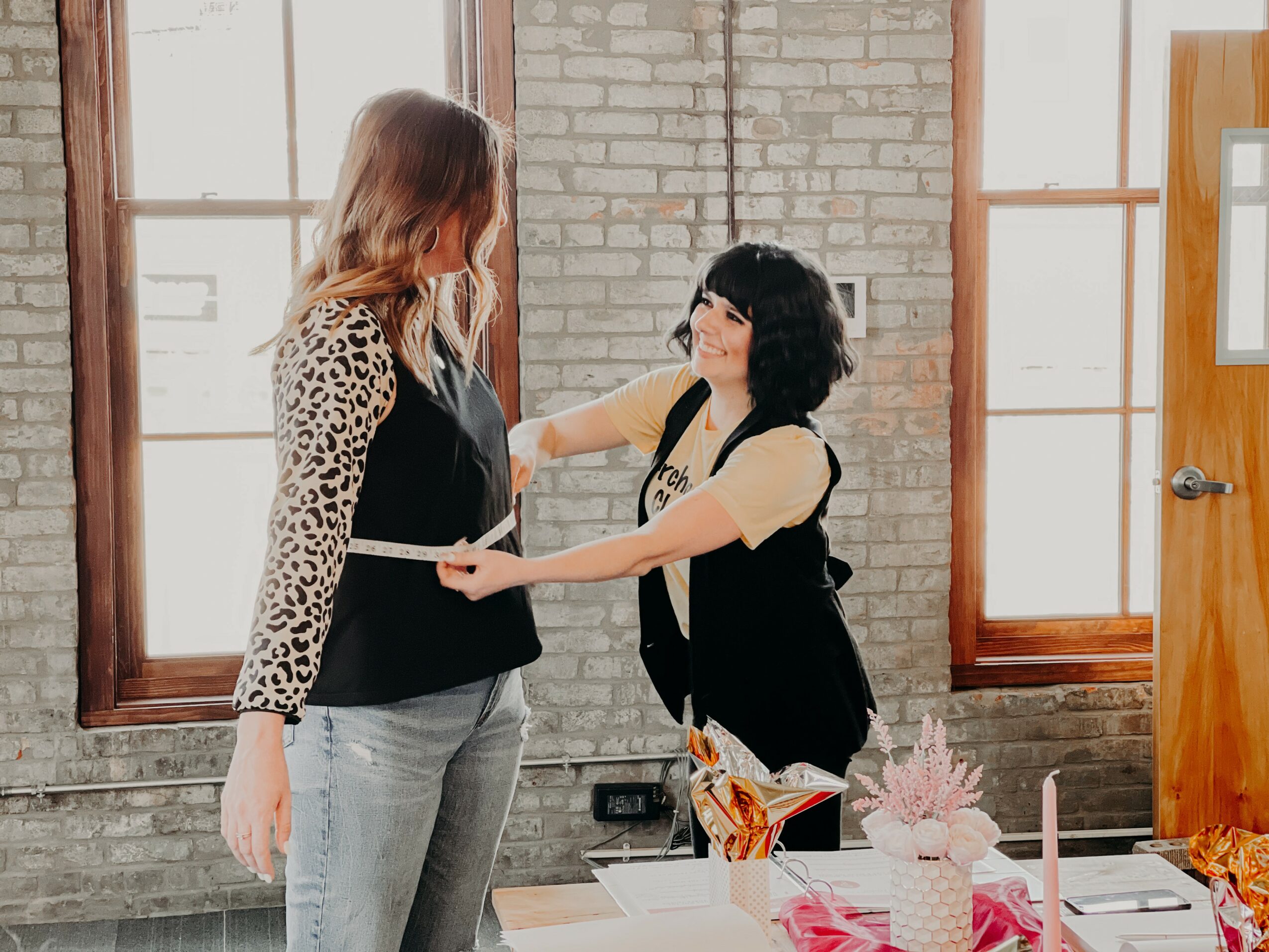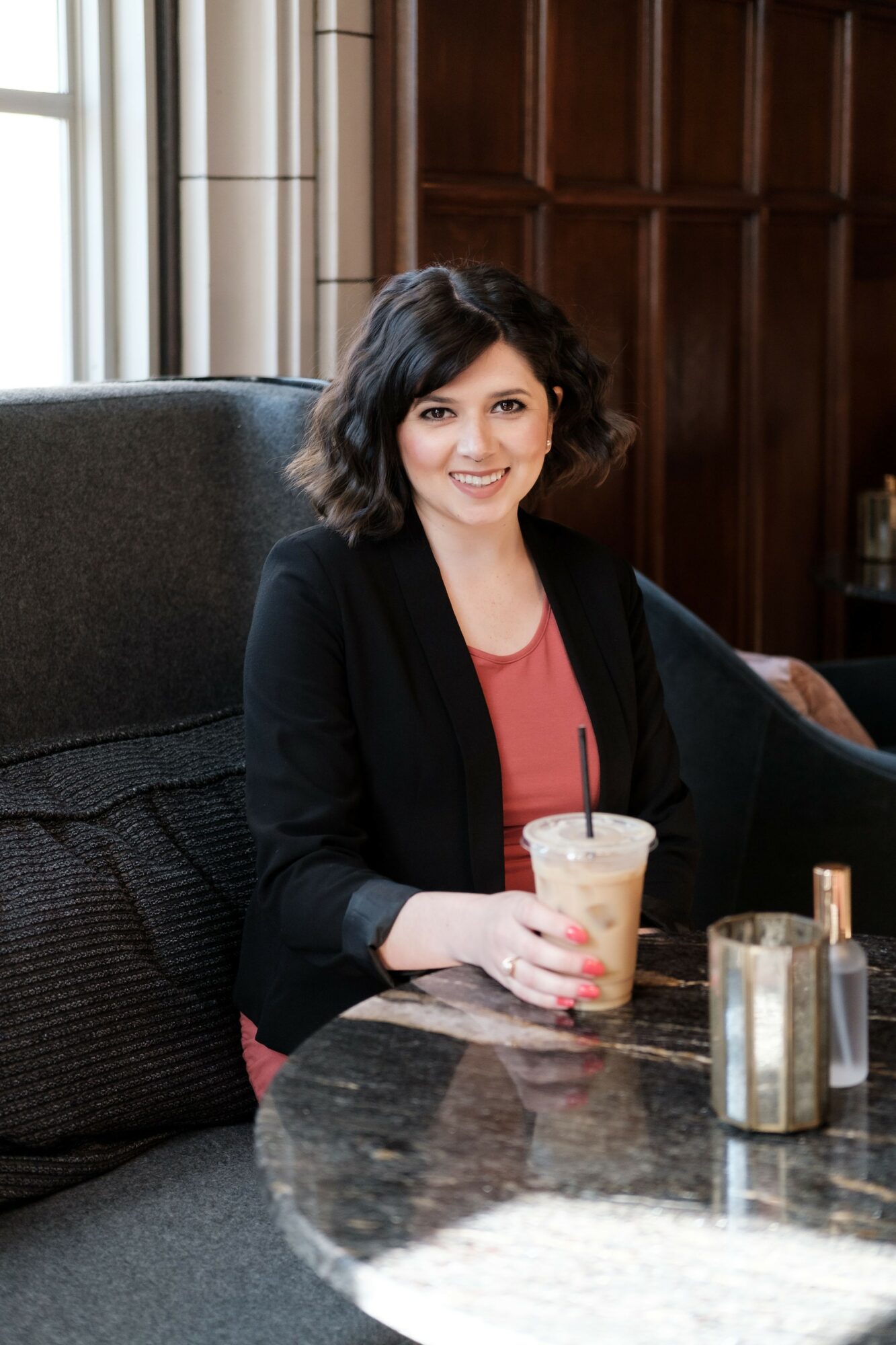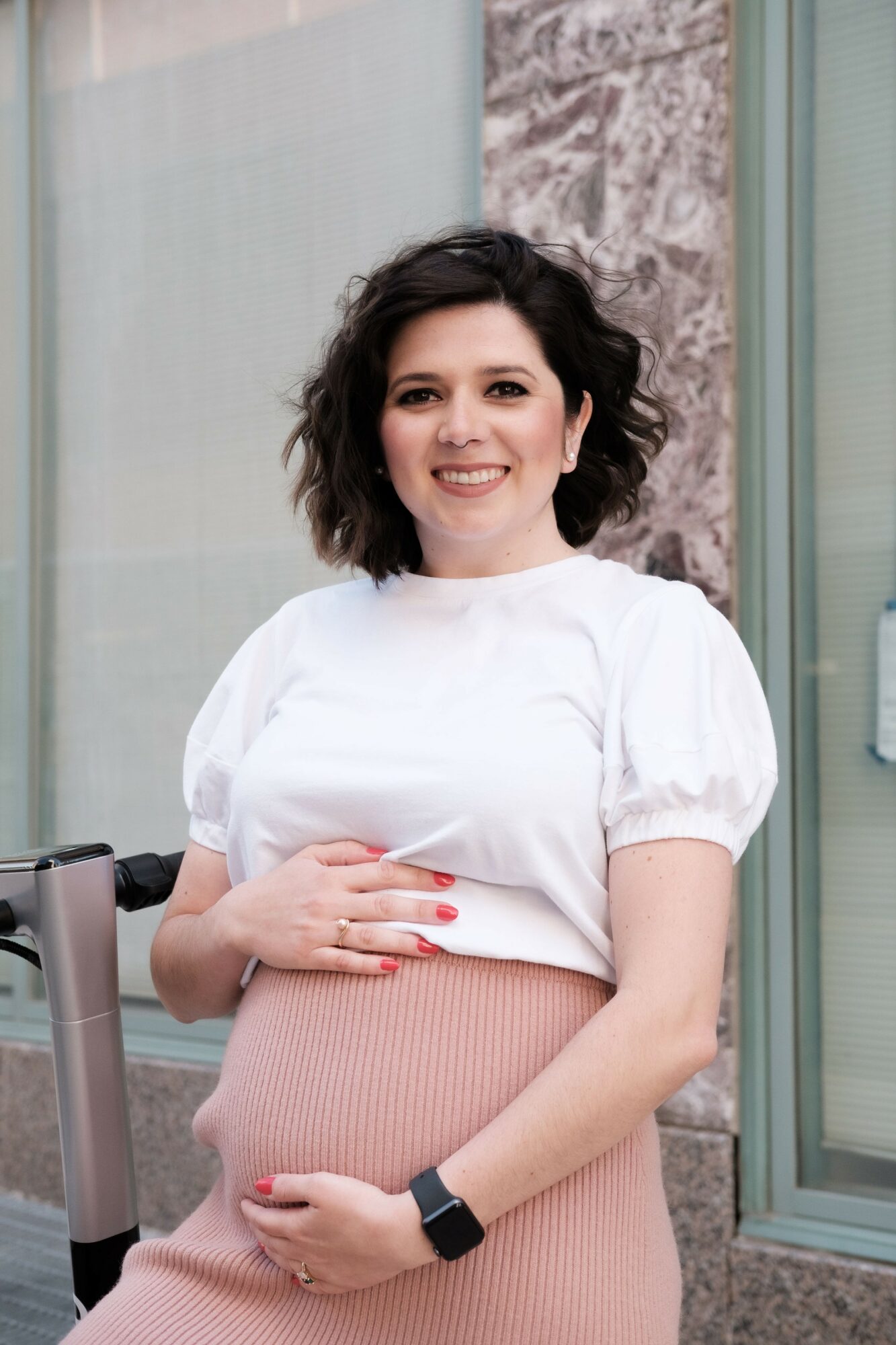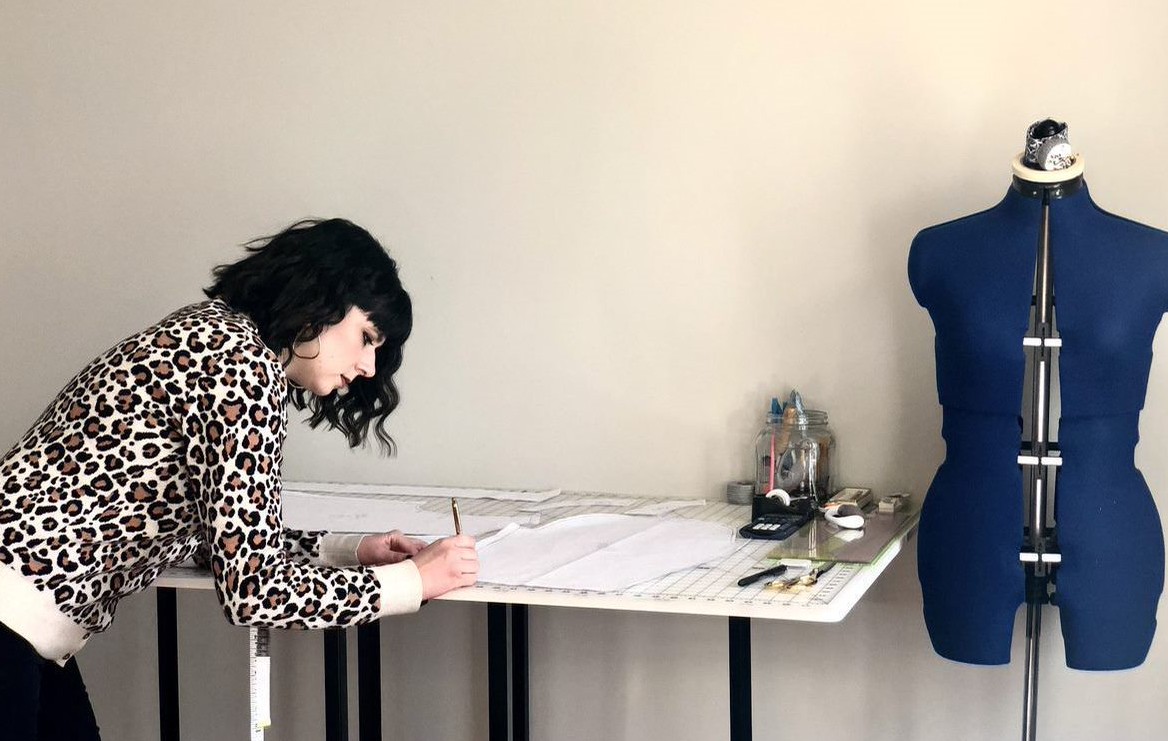 Image Credits
Beth Grimm
Suggest a Story:
 VoyageKC is built on recommendations from the community; it's how we uncover hidden gems, so if you or someone you know deserves recognition please let us know 
here.