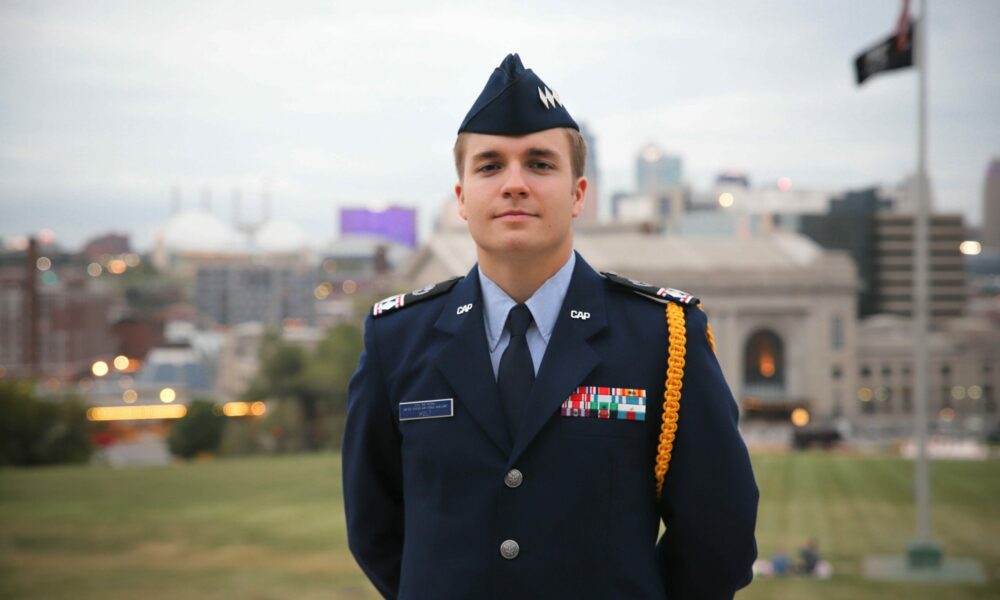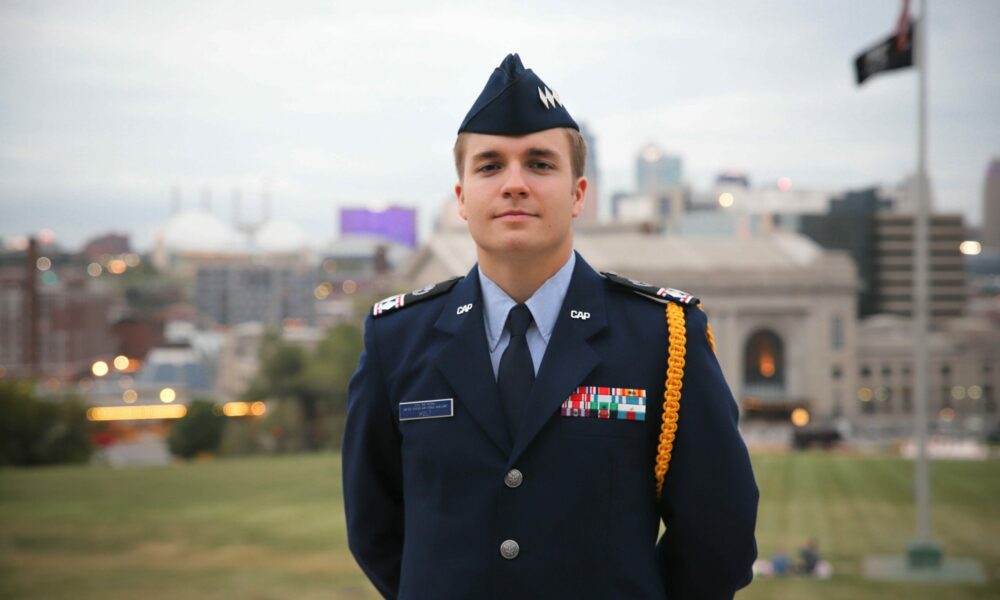 Today we'd like to introduce you to Justin Holt.
Hi Justin, so excited to have you with us today. What can you tell us about your story?
Civil Air Patrol (CAP) is the United States Air Force Auxiliary of volunteer citizens serving communities. Members ages 12-18 can join as cadets (and remain cadets until the age of 21), and members 18 and older may join as Senior Members. The three main missions of CAP are Emergency Services (Search and Rescue), Aerospace Education, and Cadet Programs (youth leadership development).
Being a senior in high school about to graduate in less than a month, it is important to think about my past and how it has evolved me into the person I am today. As a kid, I had one career aspiration – I wanted to become a pilot. I took after my grandpa who was a pilot for the Royal Canadian Air Force (RCAF) and then for Air Canada. As I got older, that career aspiration changed just a bit. I was introduced to the Civil Air Patrol after some reading online about where young people can learn how to fly, and after just my first meeting, I knew this was the program for me.
I joined my local Civil Air Patrol squadron, the Platte Valley Composite Squadron, in 2016. The very beginning of my training with the Civil Air Patrol was all about learning how to be a good follower, how to obey orders from my officers, and learning how to properly wear my uniform and march. As my training progressed to where I am now, I have learned to lead increasingly larger groups and develop my interpersonal communication skills with others. Just six years in the program has allowed me to undergo an incredible transformation as a leader, a person, and a contributing citizen to our society.
The leadership opportunities that I have been a part of have been incredible. It is not often that a teenager can say that they have been directly in charge of a week-long in-person activity consisting of over 150 other people, 130 of those being other teenagers. I have also visited Missouri legislators in Washington, DC to speak of our program, as well as speaking with Civil Air Patrol cadets around the world to guide them through developing processes for their echelon of the program. The leadership training I have undergone has persuaded me to go into International Affairs and follow the diplomacy track. Because of this, I will be attending George Washington University in the fall to major in International Affairs.
My love for aviation hasn't tapered, though. I am actively working to attain my private pilot's license through Civil Air Patrol, flying out of the Charles B Wheeler Downtown Airport in Kansas City. I hope to continue with aviation in my life after high school.
I also played hockey during my time leading up to graduating high school. During my sophomore, junior, and senior years, I played for the Kansas City Jets Varsity team, helping the team to win three consecutive league championships.
I'm sure you wouldn't say it's been obstacle-free, but so far would you say the journey has been a fairly smooth road?
The road to where I am now was definitely not easy. In high school, I often had to sacrifice weekends or weeknights to attend CAP events or complete work so that other cadets can succeed or have an event. During my Freshman year of high school, I also had soccer, debate, hockey, and schoolwork to complete alongside CAP. Balancing all of this at once was not an easy task. Sometimes, I felt that I needed to give up certain activities, but with time management and help from others on how to proceed, I stayed in all of them and was able to succeed in what I did.
As with any job or career, there are many learning curves that I needed to overcome. For example, I needed to master the art of delegation. It was hard for me to sit back and watch others do a job that I had done before – but after coaching and mentoring from my leaders, I was able to effectively master the art and apply it to my life even outside of Civil Air Patrol.
Furthermore, there were times that I questioned my purpose in the program and if I was really helping other cadets the way I thought I was. There was sometimes so much work that I didn't know if I could continue. At the end of the day, though, observing other cadets (teenagers) accomplish their goals and dreams, and helping them succeed constantly renews my dedication and passion for the CAP program.
Overall, I believe that I was able to overcome my challenges with the help of others – the encouragement from my parents and friends, the mentoring from my superiors in crafting my leadership style, and the inspiration I drew from people who have already been where I have been. Other people can be the key to your success if you ask for help from others.
Appreciate you sharing that. What else should we know about what you do?
Around my friends and my extracurriculars, I am most known for my work within Civil Air Patrol. Being in the program for six years, I have been able to attain the grade of Cadet Colonel – the highest cadet achievement award in the program. I have progressively placed in charge of multiple events – spanning from weekly squadron meetings of 10-40 people to planning and commanding an entire weeklong event of 150+ people (adults and teenagers). Most nights, I am on my computer, answering emails and calls from cadets who are requesting help mastering a certain skill or needing clarification of a marching command.
I am most proud of the other cadets I have been able to assist in achieving their goals throughout their cadet careers. Spanning anywhere from helping cadets to make big decisions for themselves or their units, to something as small as leadership skill development, any success being witnessed makes all the work I put into this program worth it.
In my high school, Park Hill South High School in Riverside, MO, I am the Vice President of External Affairs within the National Honor Society. I work with groups of students within the council to reach out to volunteer organizations in the Kansas City area to set up volunteer projects for our council. This job allows me to help students reach out and make connections with organizations in the community, which is important to helping them develop their communication skills, project management, and building connections for our school.
Overall, I am most proud of the impact I've had on others over my lifetime thus far. The people I've been able to meet, help to reach their goals, and make meaningful connections with have made everything so far worth it. For me, seeing and helping others achieve their goals is what "successful" means to me.
What was you like growing up?
The one trait that has been constant for me throughout my short 18 years on this Earth has been my curiosity. Even as a little kid, I always asked questions to figure out how things worked. This helped me to better understand the world that I interact with each day – and most likely how I got interested in aviation. My curiosity about how planes worked and how to get started ultimately drove me to start flying flight simulators on my personal computer before I turned 10.
In my middle years before becoming a teenager, I was mature for my age. Many of my friends, and especially adults in my elementary and middle schools, would comment on how mature I was acting around my friends. I was often one that teachers looked to for tutoring students who didn't quite grasp the concept. It is quite possible that the feeling of serving my community and serving others stemmed from this.
Looking back today, I am glad my curiosity has been as potent as it was. Through my time in the Civil Air Patrol, I have been able to figure out solutions to things that troubled the program because of my curiosity for improvement. I understood some subjects at school better because of my need to comprehend the "whys" AND "hows". My new career interest in working as a Diplomat or Ambassador was inspired because of my love and curiosity for learning about new cultures, places, and things.
Contact Info:
Email: justin.holtkc@gmail.com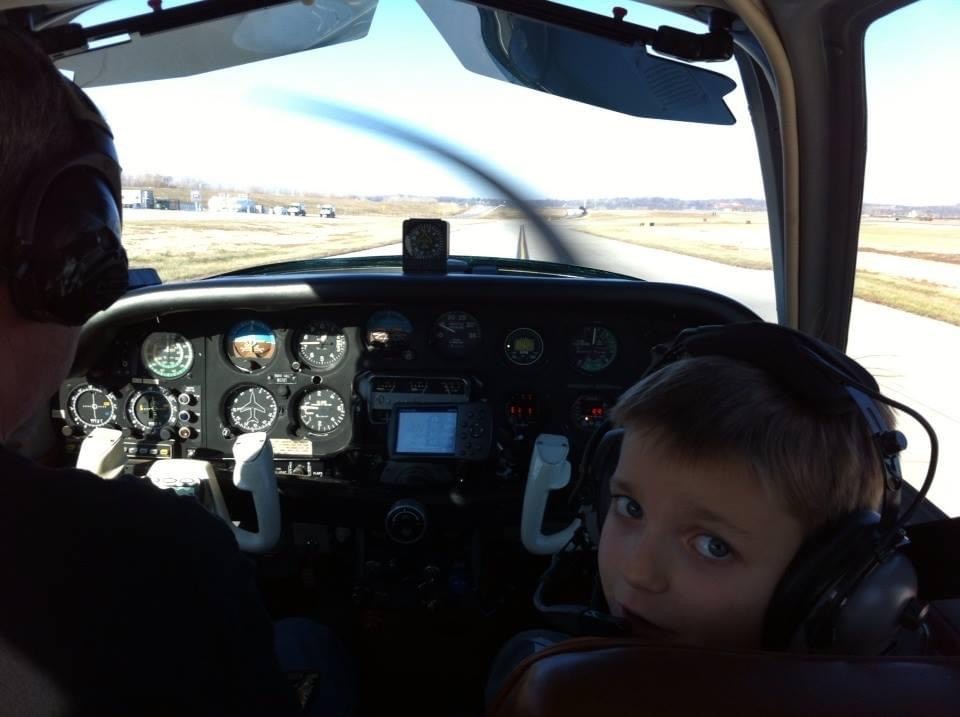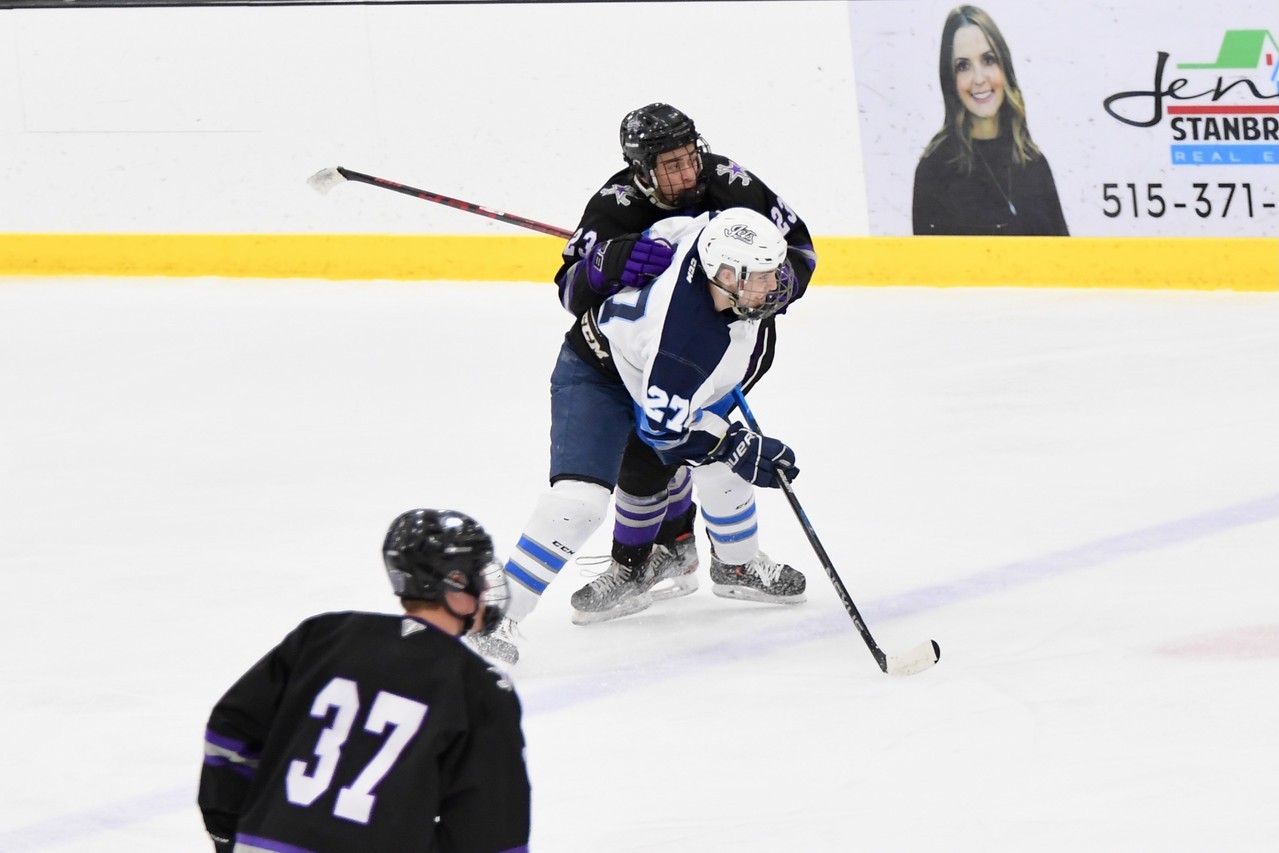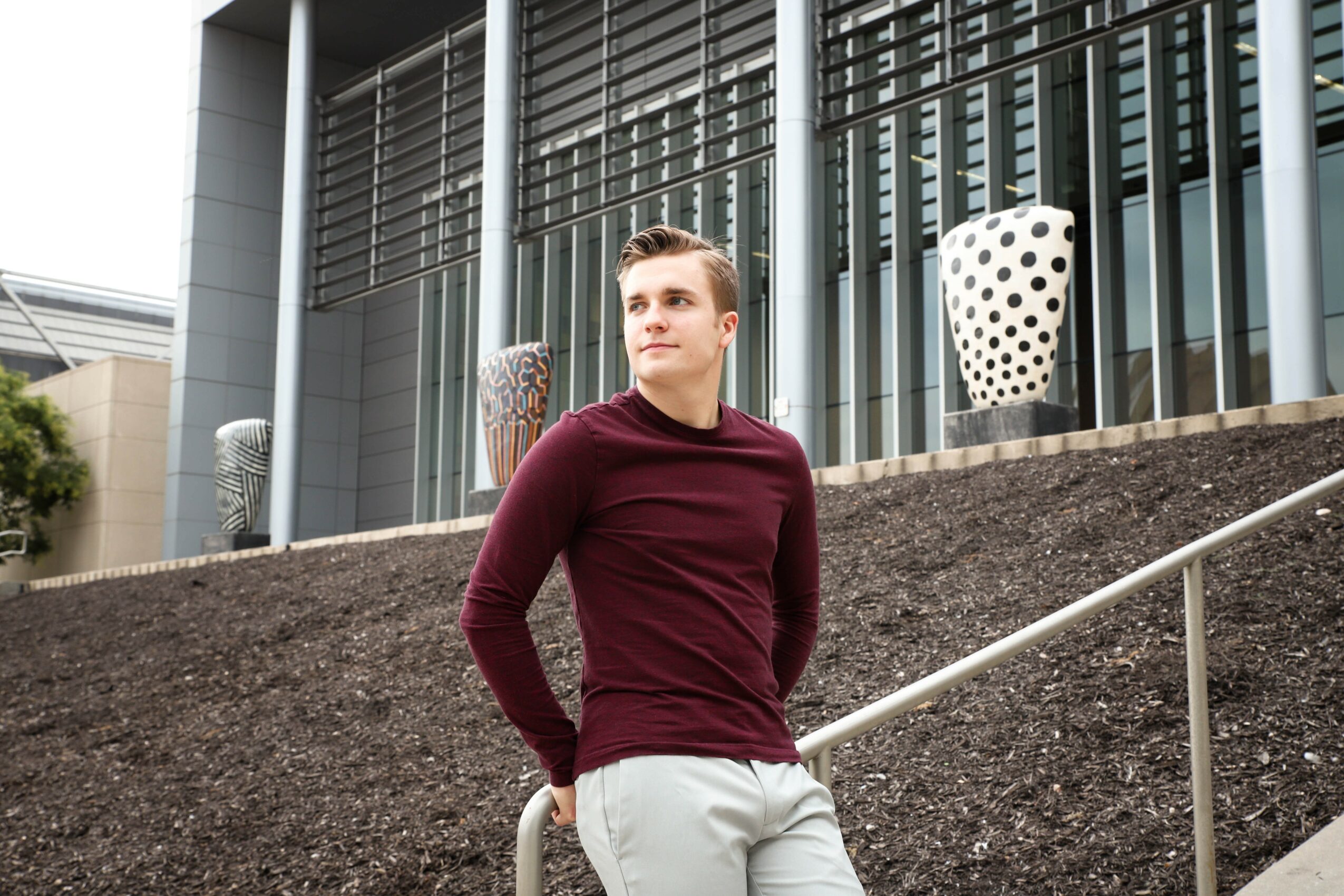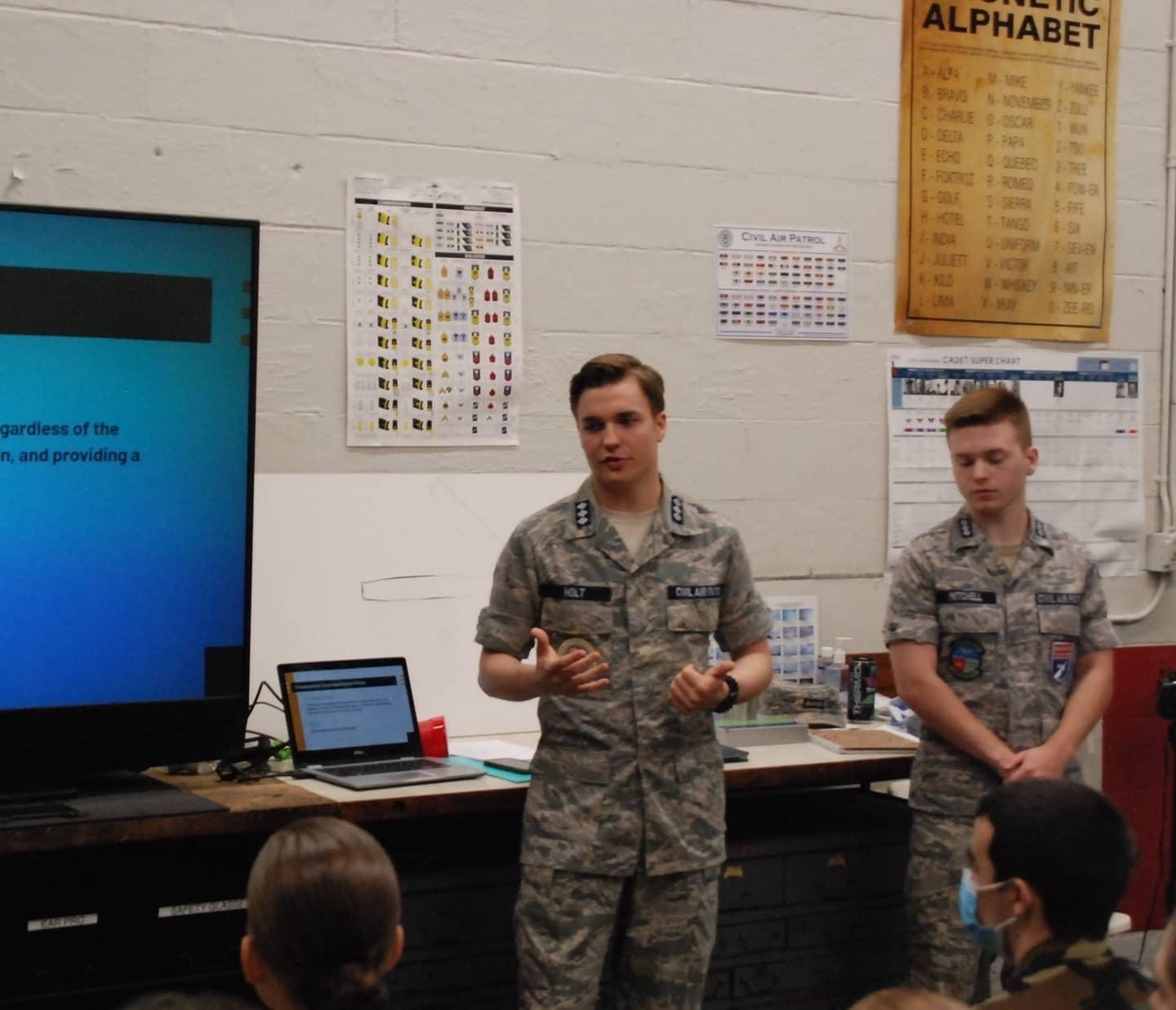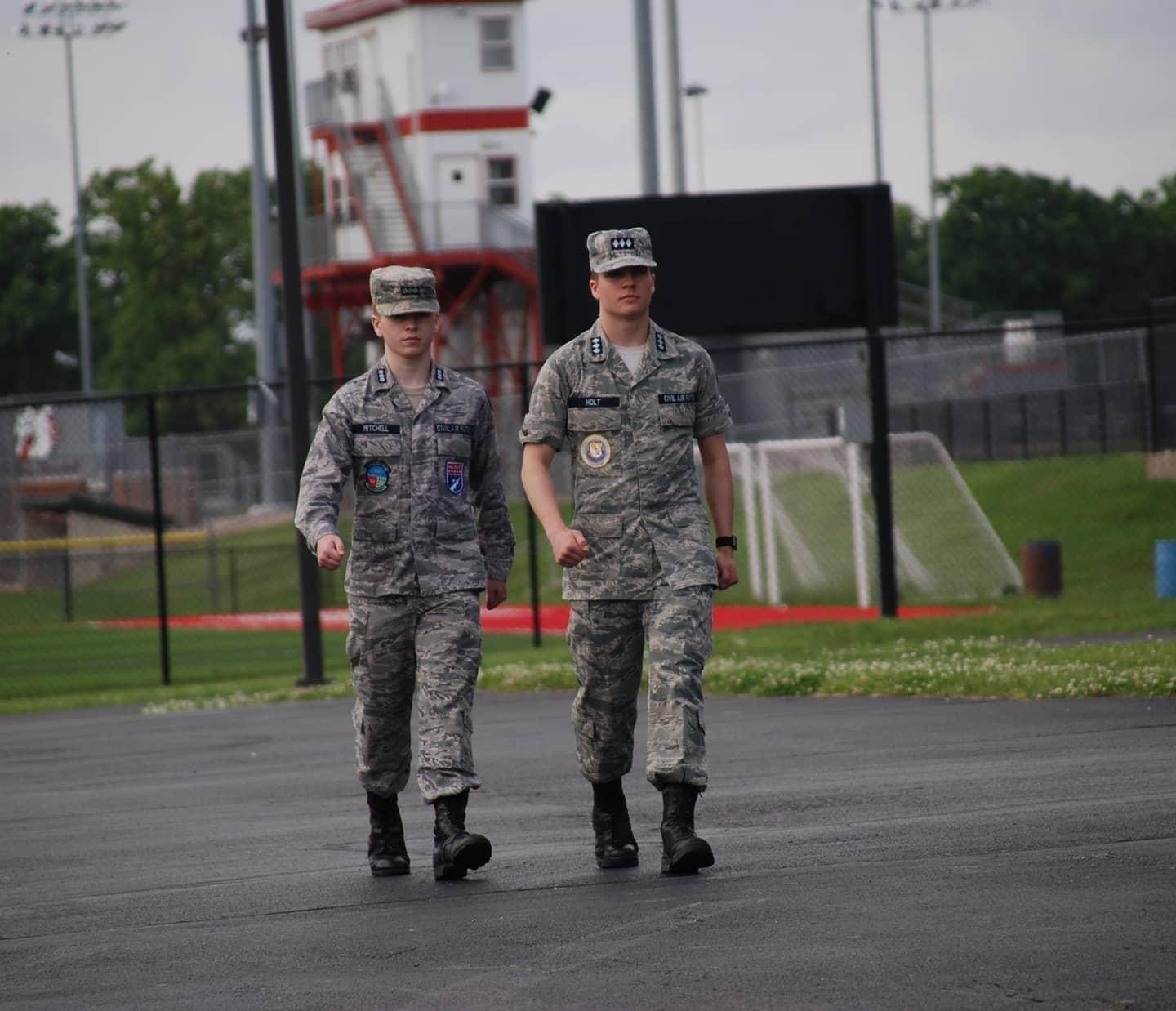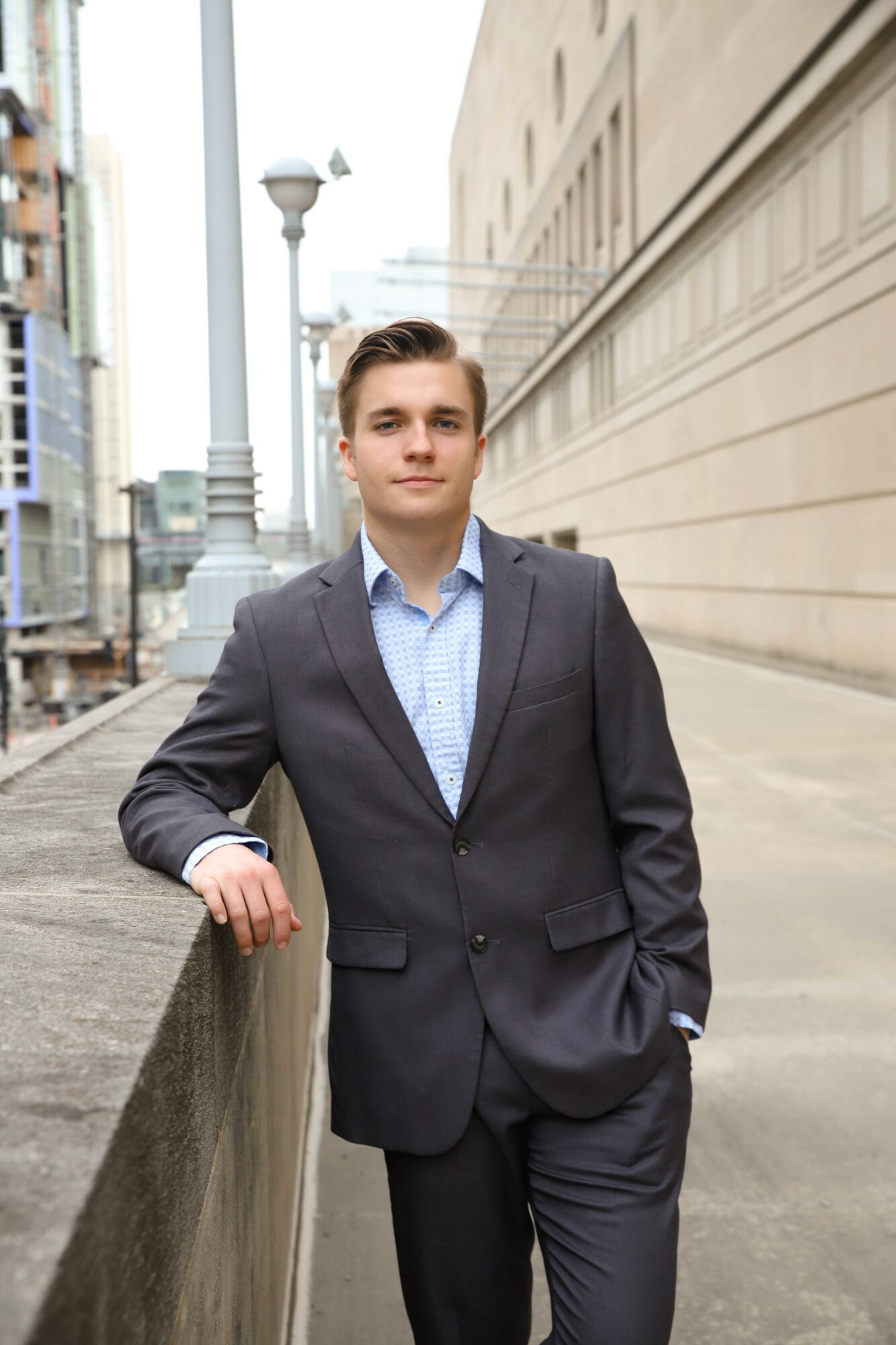 Image Credits
Brandi Wisdom and BNW Photography
Suggest a Story:
 VoyageKC is built on recommendations from the community; it's how we uncover hidden gems, so if you or someone you know deserves recognition please let us know 
here.