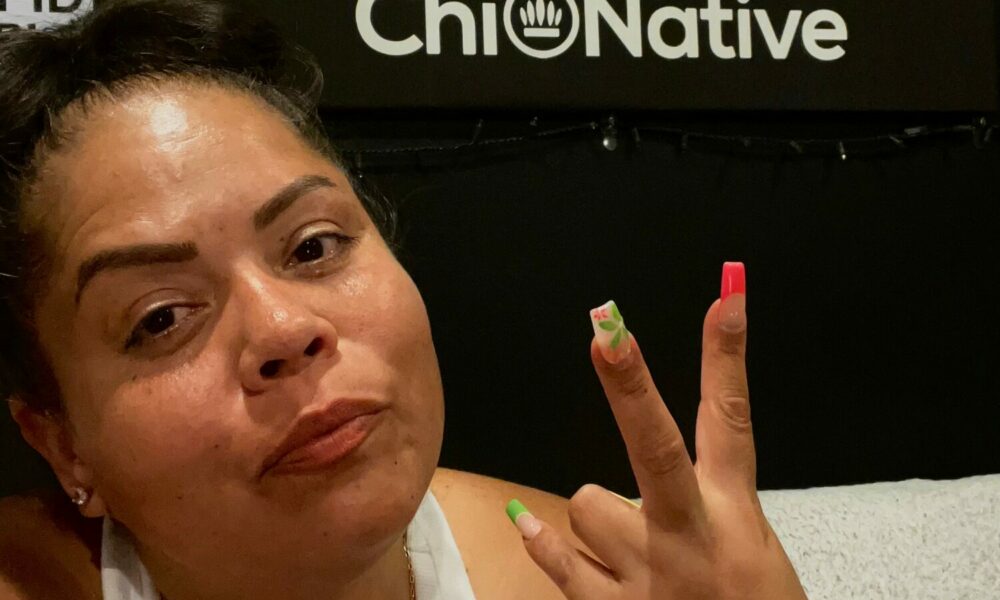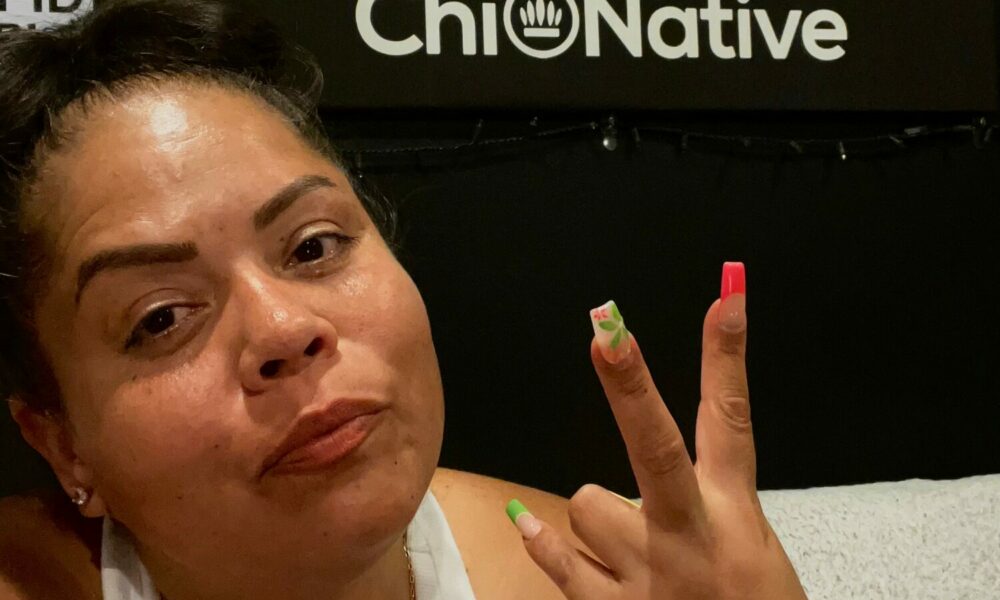 Today we'd like to introduce you to Carmen Ceja.
Hi Carmen, so excited to have you with us today. What can you tell us about your story?
My name is Carmen but for all social media purposes I am ThrowEmC – I am a third of Chi-Native Entertainment.
Chi-Native is a collection of two different solo artists (I.Deal & Mic Logik) coming together and representing the brand Chi-Native Entertainment through music, radio, podcast, and music events. The collective consists as a whole of I.Deal, Mic Logik and ThrowEmC
I.Deal is the owner and President of Chi-Native Entertainment, Chi-Native represents both I.Deal and myself, we were born and raised in Chicago and we are part Native American-Navajo Tribe hence Chi-Native. We family here at Chi-Native – really, I.Deal (Chris C) is my brother and Mic Logik (Mike Bailey) is my partner.
I.Deal & Mic Logik have been making music for close to 2 decades, nothing about what you see today like our growing brand, our growing reach, our supporters, our monthly events, Chi-Native Radio, none of it, nothing about where we are at today has been overnight for them and myself.
It has taken years to get where we are and it really can only be best explained as we love what we do and that is music and being creative but most important we have been consistent with our effort.
I.Deal & Mic Logik will tell anyone, that music is everything. They make music on their own terms and with 0 handouts or expectations from anyone, everything we do, we do ourselves and if we don't know what we are doing we figure it out along the way.
We have Chi-Native Radio, which airs every Tuesday 9-10 pm CST via (3) platforms YT: IDealraps FB: Chi-Native Entertainment Twitter: ChiNativeRadio. Where we can catch ourselves asking the tough questions, playing new music, and entertaining our growing fan base step by step.
As for myself, I am the CFO of Chi-Native Ent, a content creator, manager, and co-host of Chi-Native Radio, I do whatever needs to get done day in and day out. I create all our media, book shows, and curate events, my biggest event to date was in 2019 alongside AO Music Records.
I curated/organized our first ever festival named Music In The Woods, located at Big Bend Lake in Des Plaines and we are back this year on 8/13/2022 for our 2nd Music In The Woods, an all-day event (1) stage, 22 indie artists, merch vendors, food trucks and more. (All info/bios can be found at Idealraps.com)
All the latest news as it pertains to Chi-Native can be found at idealraps.com. Chi-Native Radio can be found on YouTube @idealraps/FB @ChiNativeEntertainment/Twitter @ChiNativeRadio.
Follow the Chi-Native team on all social media @idealraps @miclogik @throwemc.
It's hard to put so much of who we are and how we have grown into a few sentences without feeling like is this all too much? But I do want anyone to understand how much sacrifice and effort and consistency we all have had to get here today, to even be asked by anyone else to tell our story and we are thankful for it all.
I.Deal has always known music was it for him no matter what, he has a song titled "Built For This" off his album GAINZ and it describes his passion and why he has continued to do music and that is because it's what he loves it, it's what feeds his soul and even if he never makes it to the so-called mountain top of music being an international star he knows he is one already, that he has done his music his way.
He has made the music he loves and his message is simple, never stop doing anything you love, never stop believing in yourself regardless of what naysayers say, and always hold true to yourself. A lot of what we have pursued was simply because he mentioned something to me and I flew with it. I.Deal decided he wanted to go to radio and broadcasting school a few years ago and so he did.
He wanted to get into radio, he wanted to have a radio station that was built for the indie artist not getting any radio play from major radio stations because you don't "pay to play" or because you don't have a major label behind you, which he has experienced throughout his music career and when he spoke to me about it life has a funny way of allowing opportunities to follow you.
I received an email from a radio dial 88.9FM in Lisle that asked if would we be interested in having our radio show and I jumped right in.  We worked with 88.9 FM for a year and when our year was up I.Deal mentioned let's do this solo on our own and that's exactly what we did.
We have been solo and airing our radio show via (3) platforms for over (2)n years now doing exactly what we set out to do, give a shot to the indie artist to showcase his music to a new audience week after week and from there we have grown so much with a reach not just city to city but worldwide, we have artist sending their music from UK, London, Africa, Indonesia and it's crazy to see that people around the world recognize Chi-Native.
In addition to the radio show, we now curate a monthly music showcase for an indie artist called C.N.N. Chi-Native Nights which happens every third Thursday of the month, a great night of live performances and networking for all involved. It has really grown and been such a success and again our brand who we are is growing within our dope community of Indie artists here in Chicago.
I say a lot of what we have accomplished started with something mentioned by I.Deal and having a festival of our own was something I.Deal mentioned for over several years so in 2019 that's what we decided to do. He said I want my own festival so I ran with it and decided let's make it happen, that's my job -I get things done, hence the rise of Music In The Woods Music Festival which I mentioned earlier. The universe when you are ready to accomplish bigger goals always has a way of leading you and in this instance this notion is no different. I had met a women named Cindy who owns & runs AO Music Records and in meeting one another we both expressed this desire to have an independent music festival and not only did our friendship grow but so did our business relationship as we partnered in 2019 for our 1st Music In The Woods and are back this year working together to bring another successful festival.
We are so excited for this year's return and it will be bigger and better than the first and again this is because I.Deal would say we should be performing at festivals as both I.Deal and Mic Logik have one hell of a stage presence but without a major push behind you, your chances of getting on are kind of slim.
We are a truly independent label, we believe in building our own lane and we believe in every indie artist trying to make a name for themselves. Music In The Woods is a music festival for the Indie artist and our lineup definitely has a lot of heavy Chicago emcees all super talented and well-deserving of shine.
Would you say it's been a smooth road, and if not what are some of the biggest challenges you've faced along the way?
Nothing in life is a smooth sail, we all will weather storms and that is true for us as well but it isn't about the struggle so much as the journey to keep pushing and fighting or what's yours.
Life will happen to us all but you must always look at the bigger picture, where you want to be, how you want to be remembered, and if you keep that focus you can always come out better than before.
I.Deal has dealt with the questions from outsiders like, "oh you still make music", "you're not famous yet, why keep going" or the never-ending mentions like "your not making a lot of money off this, why do keep going" and his answer has always been because I want to, this is what makes me happy and I will continue to do so until I can't, it's that simple.
Mic Logik has had some tough times, he dropped his 1st solo project in December 2018 after a 10-year hiatus due to life, family, and working nonstop.
He had done multiple features throughout that time but lost himself in life just trying to get by day to day, but with constant encouragement from his closest friends and family he came back with his first solo project called "Overdue" and this album deals with a lot of what he was going through and his return to himself as an emcee.
He has since dropped his follow-up album "As I Was Saying" on November 26, 2021. He was hurt while working a few years back and he required back surgery which was a very long and hard process for him and it was music that helped him cope with all his health setbacks at the time.
His road to recovery was a lot harder than he expected, he wrote a song titled "So Low" embracing the mental struggle that he went through and the depression that him real hard.
He has said that he was prepared for the physical toll in a sense but not at all for the mental break it would take on him and music really was his saving grace through the year and a half recovery he went through.
Life will happen to us all, the only thing that matters is how you fight your way back up and out of your situation, you gotta just keep pushing
Alright, so let's switch gears a bit and talk business. What should we know about your work?
I am known for handling all the business here at Chi-Native. Every idea, every venture, I make sure to get it done. I figure out what needs to be done and I do it. I started really taking over the day-to-day operations of Chi-Native about (3) years ago.
I started to really focus on us as a brand, we created our own clothing line which we sell through our website ranging from crop tops, t-shirts, sweatsuits, and beanies. I started to manage and control our social media content and was fully vested in our website Idealraps.com making sure to keep it relevant and updated.
I program our weekly radio show Chi-Native Radio, contact all the artists we will play week after week and I create our weekly flyers for the show. I create all our flyers for our events and what I am most proud of is our consistency. We have done everything we said we would from starting our radio show to throwing a music festival and we have done it all on our own without expecting others to give us anything.
I will say what I am most proud of is my focus to ensure more people know and recognize Chi-Native and all we are but next would be Music In The Woods. I had zero clue on how to start or even complete a music festival but as with all things you just got to start and that is what I did. There is so much to learn and implement but I just took one task at a time and our first event was a huge success for us.
There are so many elements from securing permits to booking acts, the event layout, the show line up, security detail, the day of event timeframe, and more – I mean the list is long of things that must get accomplished and within a relatively small time frame and end the end of the day it falls on me because I am the one who drives this train forward – did I do what needed to be done and did I handle all contingencies accordingly?
If I am handling something one thing is sure it will be done right and if something isn't right I will fix it asap and make sure I don't make that mistake twice.
My day job has been for (16) years that of a florist, but about (3) years ago when I decided to stop looking. Chi-Native as work (in regards to keeping the website up to date, taking over our FB page, and creating content on a regular daily basis became more than a hobby than work.
It became fun and it made me realize what I always knew – we may be small compared to many other major labels but we are mighty, we have the capacity together to achieve whatever we set out to accomplish and the dream of being known is fully within our grasp.
I will do anything I set my mind out to do, anything that I.Deal or Mic Logik think about starting or doing I am the first one to say let's get it done and they know that is facts, that is what sets me apart from others. I don't know no, I don't back down from anything and my faith is always set to – yes we can.
What do you like and dislike about the city?
I love our city but anyone from Chicago will tell you that because it is true, I have traveled to many different cities and other countries but there is no place like Chicago. Our landscape here is beautiful, with lush greens, beautiful outdoor city parks, the outdoor summer festivals.
In addition, we got some of the best food spots here, the night scene from clubs to bars is crazy good but what is the best is the people here. Midwest people and Chicago people are good folks, we smile, we wave to one another, and we will lend a hand to our neighbor in need. It's unfortunate that so many associate Chicago with major violence and death that do not live here, yes it is very much a part of our story here in Chicago but it is not the whole story.
We have generations that have lived and raised families here, good hard-working people. We are a city full of culture, full of color, and full of so many talented people involved in theatre, arts, and music. Chicago is a melting pot of so many truly talented individuals all fighting to be seen and heard in a world where many say, you gotta leave Chicago to make it, but we don't believe that at all.
We are all proud to say we are from Chicago, it may be tough here but we are built for this. Oh, but what is rough turn rough is these Chicago winters, man does it get cold but that's probably why we all have such thick skin here, we keep it moving no matter what.
I grew up in Chicago, born and raised – even though I now live in Des Plaines (The CityOf Destiny) we moved here during the middle of high school I am forever a Chicagoan – it runs deep through us all and this will always feel a be home for me.
Contact Info: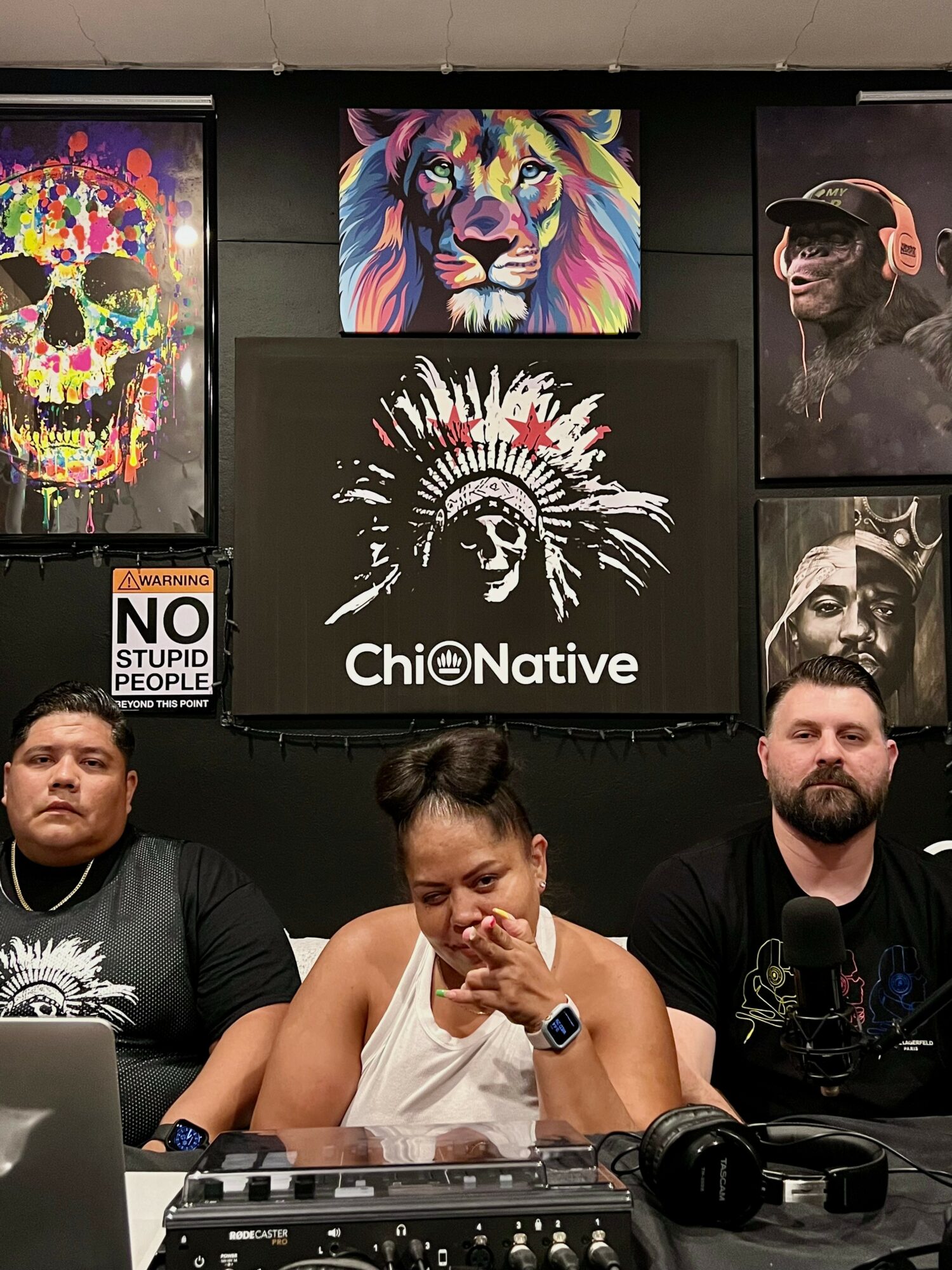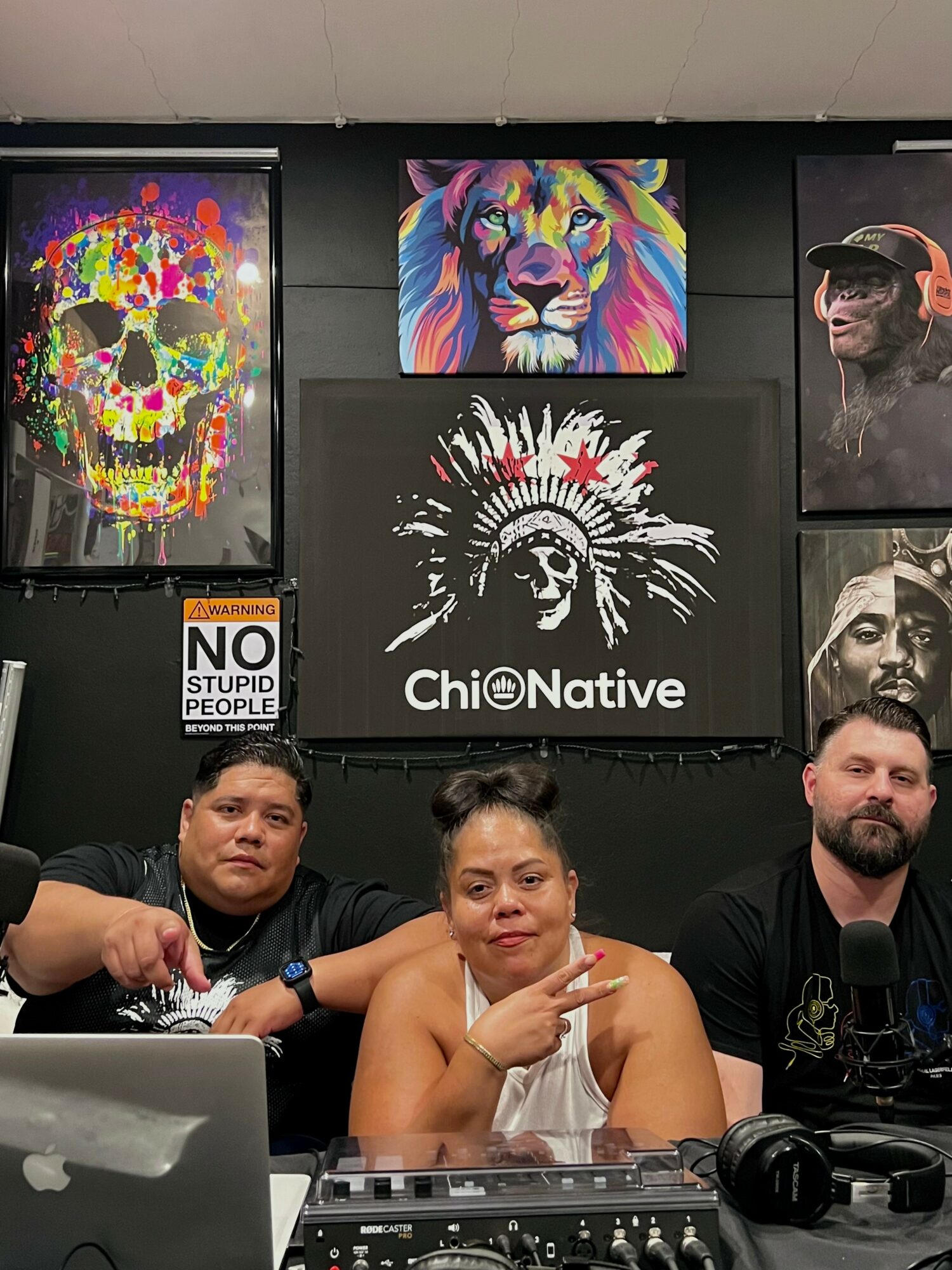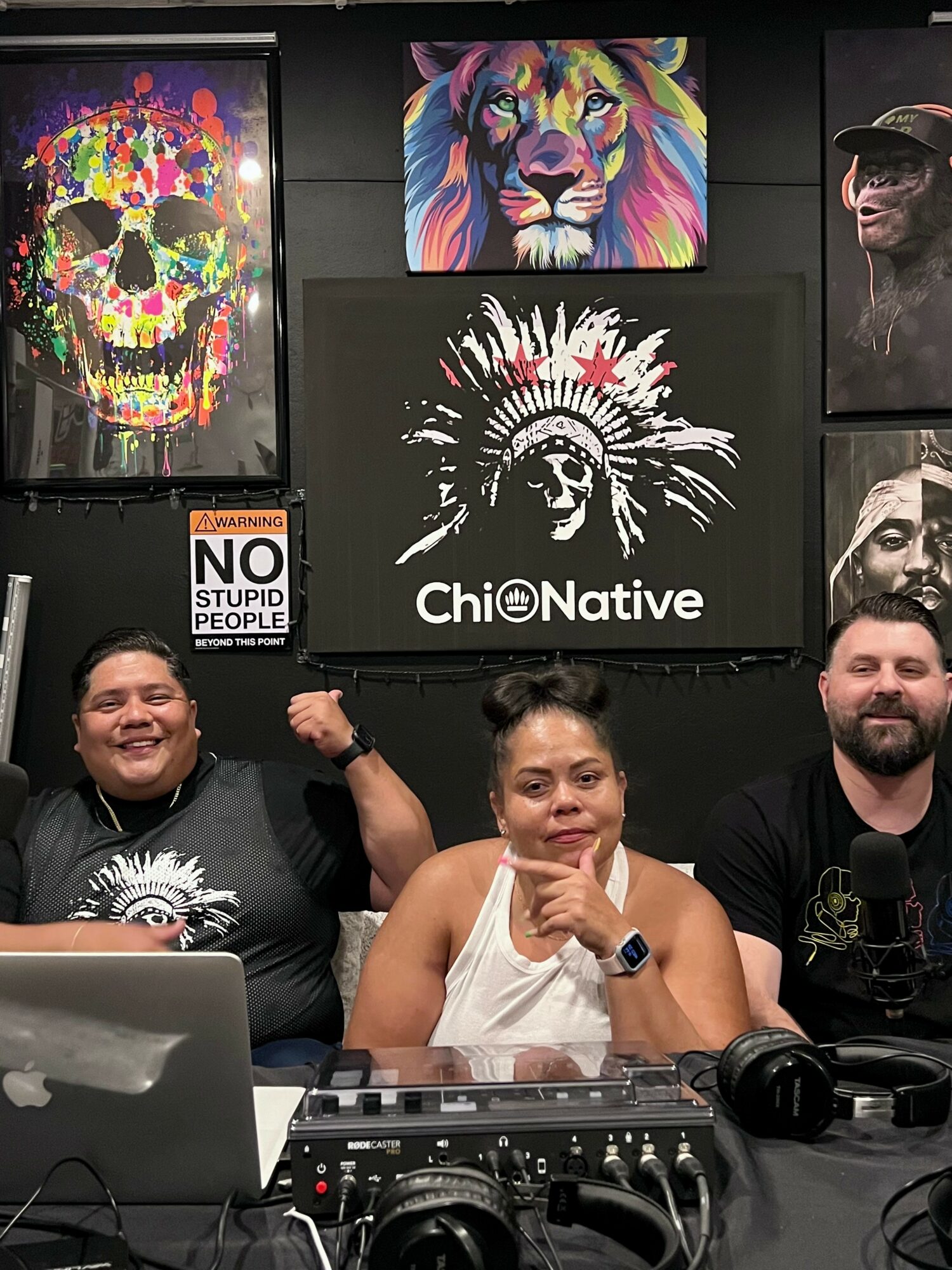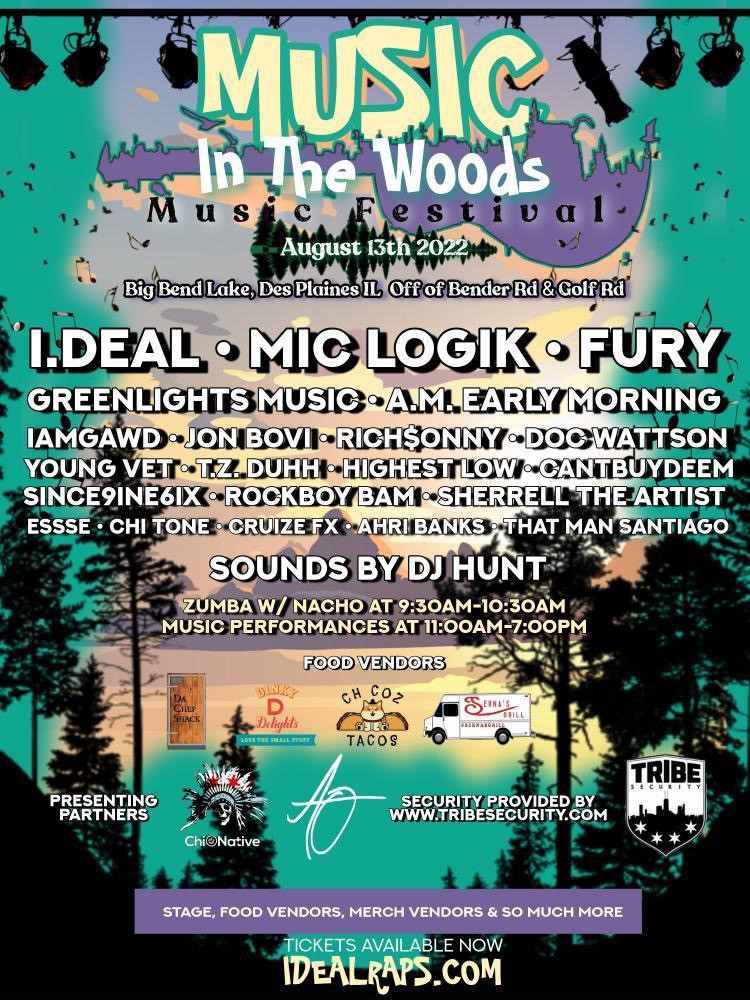 Suggest a Story:
 VoyageKC is built on recommendations from the community; it's how we uncover hidden gems, so if you or someone you know deserves recognition please let us know 
here.