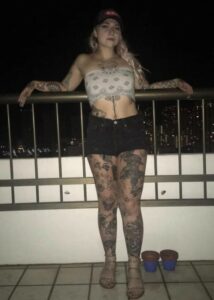 Today we'd like to introduce you to Rachel Grimm.
Hi Rachel, can you start by introducing yourself? We'd love to learn more about how you got to where you are today?
I come from a small town in Osage county called skiatook, my father was a jockey and my mother is a hairdresser. Both having dreams of me doing what they do for a living… I knew that wasn't for me.
Growing up, I would say I loved doing art as much as I do now.
I was in a lot of recreational activities, my favorite being dance & tumbling, so naturally when asked what I wanted to be when I grew up, I would say I wanted to be a ballerina & I knew by the time I was eight that I didn't want to be that ballerina anymore… I wanted to be an ARTIST!
Years went by and my mom got a tattoo, a cute little cherry with a heart in it, I thought it was so cool how you could permanently put art on someone's skin. I thought to myself, I could do that! But how? How do you even start to get into that? I found Kat Von D, I watched her show over and over and over (cheesy, I know) but it gave me SO much hope and inspiration as an artist and a woman in a MALE driven industry.
I spent the next few years throughout middle school and high school obsessing over this new path I knew I HAD to take even though in high school I was doing college classes for broadcast sound & engineering, I knew in the end I wanted to be an artist of the skin.
After I graduated, I took my portfolio all over Tulsa to tattoo shops to be laughed at and mocked for being a woman, even though I could draw and make a tattoo… Apparently, they didn't make it in the industry in Tulsa just seven short years ago. This crushed me! I remembered the time in my engineering class when my instructor told me "women just don't make it in this industry Rachel, look around. You're 1 of 4 women in this entire classroom" how many women that you know of could you list as a producer?" Well… none. Literally. I dropped out of the class and went on my way, I wasn't going to waste my time on this class anymore, knowing I wanted to tattoo but… I was stuck, I felt like I was never going to make it and if I did, I was going to have to hustle. I graduated in 2012 & I worked my first job at Ron's hamburgers & chili in skiatook and I took a few classes to get a better job in the meantime.
Fast forward to 2014, I was working as a licensed Massage therapist, reflexologist and reiki 1&2 practitioner in Broken Arrow, making decent money but I wasn't happy as more misogyny was thrown my way by my employer after he got comfortable, but I had all the money I needed to go forward to achieve what I really wanted… I left that evil place. I sold all of my stuff and made a four-hour drive to Kansas City, my new home.
When I arrived in Kansas City, I struggled with finding someone solid to apprentice me, getting money taken with promises of being apprenticed. I was running out of money by getting ran over from people (men) I thought I trusted.
So I thought why don't I take advantage of the way men view me? I started dancing at a club called chrome. I was very shy but I could dance in 9-inch heels.
I visited a few shops. But my main goal was to get into my favorite shop in town, the first one I got a tattoo from when I arrived, one of the oldest around… GRIMM tattoo. Just the history alone will send chills up your spine. I wanted to be submerged in it, and that's just what I did.
I started as the counter girl and piercing apprentice, I waited a bit before I let anyone know my main goal was to tattoo… I was just there, doing what I could.
I didn't make any money doing this. As in traditional apprenticeships, you're gonna starve before you get fat.
I became friends with a few of the other employees, we had a girl's night and I drew a whole sleeve in sharpie on Asia's (coworkers) arm.
We went to work the next day and the owner (Wes Grimm) was astounded by the sharpie sleeve on her arm "who did that!?" Asia told him I did that and he asked why the hell I wasn't tattooing… THIS WAS MY CHANCE. Finally, someone who believes in me!
It was hard. Being at the shop 10am-whenever they said I could go, straight to the club to take my clothes off for money. I tried to hide it from my parents and everyone else but, at that point I didn't care, Wes told me if I wanted to tattoo it'd be 10 GRAND.
A few days after, I came into his office with thousands of dollars and put it in front of him. Here's my money, I'm ready to learn. He laughed at me and looked completely shocked. He told me 10 grand just to see how bad I wanted it. He took 3,000 dollars from me and said okay, we will start paperwork.
Months went by and I was still working hard at keeping up the shop and handling the front desk, while doing my other apprenticeship that wasn't going anywhere (piercing) we actually ended up firing the piercer that was teaching me because they actually weren't doing anything to teach me piercing, they were making me run around and do THEIR house chores while I was ordered to tote around their murderer friend, Kyle Yust.
After an altercation at the shop with this person, they were let go of and I could finally blossom.
I started under Wes's wing. What an honor! I couldn't believe it. A third generation tattooist teaching ME the tricks of the trade. I apprenticed for two years before I got licensed. During that apprenticeship time Wes brought me into his office one day and handed me back all of the money I had given him for my apprenticeship, I was so shocked..like why did he do this? He said he never wanted to take money from a lil girl, just wanted to see how bad she wanted this. I could cry. A few years after I was licensed, he invested in me, he put me into permanent cosmetic classes so I could extend my services and after I finished that, we started learning about laser removal where he also invested in me.
This man is gold, he really truly believed in me and still does.
He gave me everything I have today.
I still stand at Grimm tattoo & museum, I always will.
I've been at Grimm for almost seven years now.
I will forever cherish you, Wes Grimm!
Can you talk to us a bit about the challenges and lessons you've learned along the way. Looking back would you say it's been easy or smooth in retrospect?
My life has never been a smooth road.
Misogyny and money were very big bumps in my road but I worked hard for myself.
I have had a great share of abuse from abusive relationships too, that was very hard for me, you can't bring that stuff to work and expect to do a great tattoo. I tried to leave it at home and do the best I could.
Thanks for sharing that. So, maybe next you can tell us a bit more about your work?
I am a tattoo artist! I would say I specialize in traditional and blackwork/dot work tattoos but I really enjoy doing all styles of tattooing.
I also do cosmetic, laser removal and sound wave tattoos.
I have other artistic hobbies like making clay/resin jewelry and rug tufting. (Working on a side business currently)
I'm most proud of what I've accomplished in these seven years and who I've tattooed. I've met and got to tattoo a lot of famous people which is always cool because then I get to go to their concerts afterwards and hang out backstage. Sometimes they have traveling tattooed on tour so it cool to get to chat with them.
I'd say what sets me apart is my determination and process of things, I'm very honest & I'm only worried about myself and what I am doing and not doing correctly.
I'm not trying to be "the best" tattoo artist in Kansas City!
I'm just trying to be me.
Are there any apps, books, podcasts, blogs or other resources you think our readers should check out?
I like a podcasts called "tattoo tales" where they address people who have made a mark in tattoo history in the tattoo industry. (And really any other tattoo podcast)
My sister recently sent me a podcast called "the messengers" which is really fascinating to me because I've had similar experiences in my life.
I also like to read books on astral projection and psychic worlds.
Pricing:
Tattoos- shop minimum $100 Or $140 an hour for larger pieces
Permanent cosmetic- eyebrows-$600 lips-$360 eyeliner-480
Laser removal – $100 an hour
Sound wave tattoo – $300
Contact Info: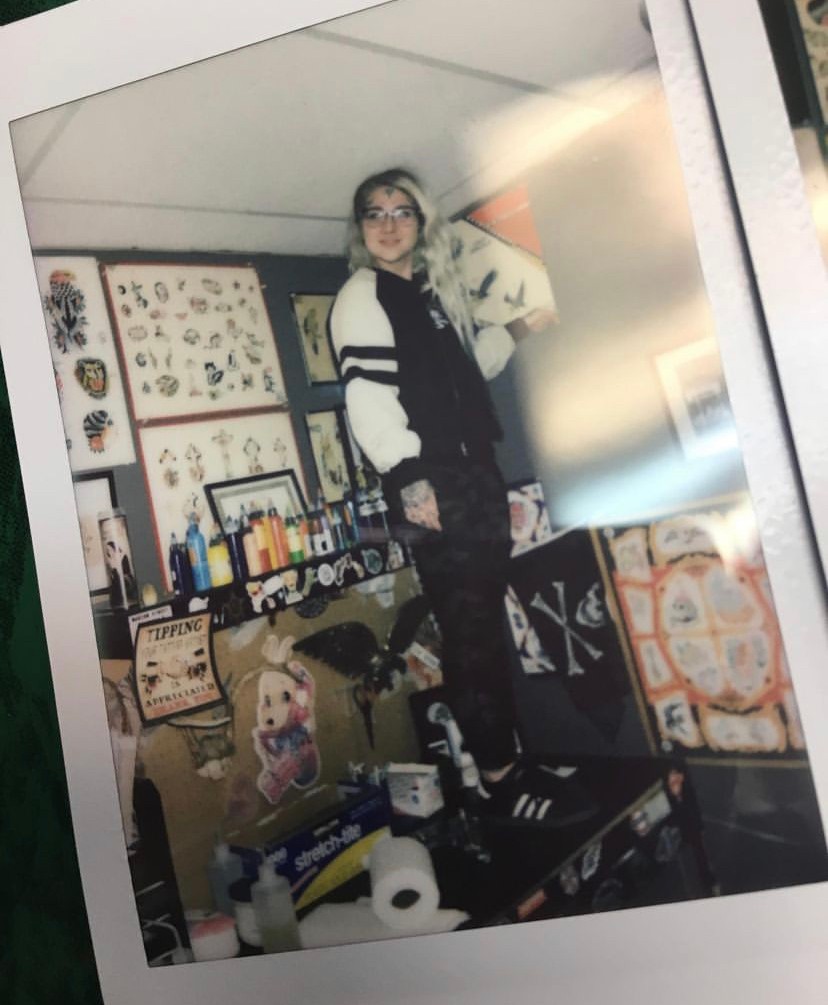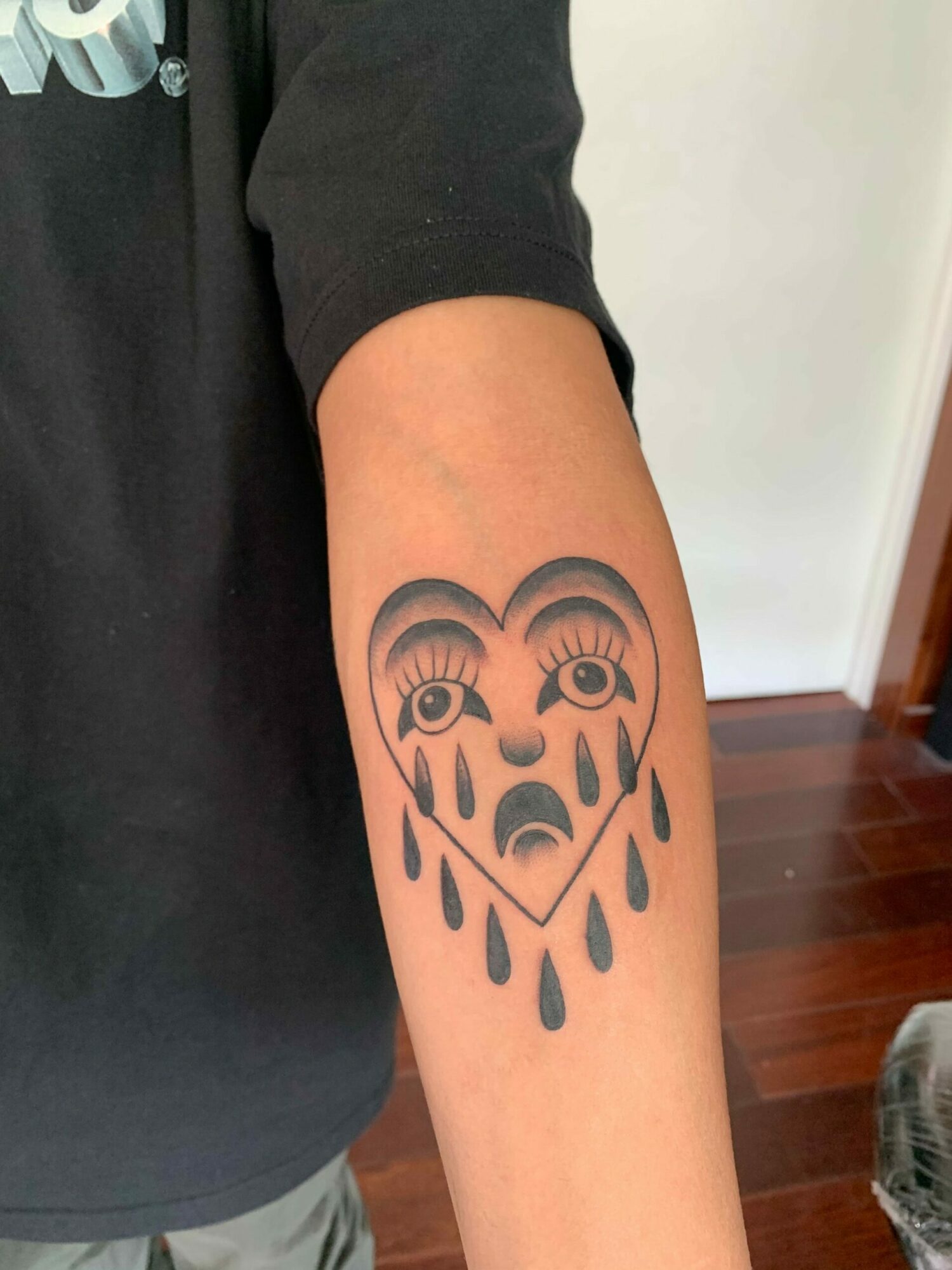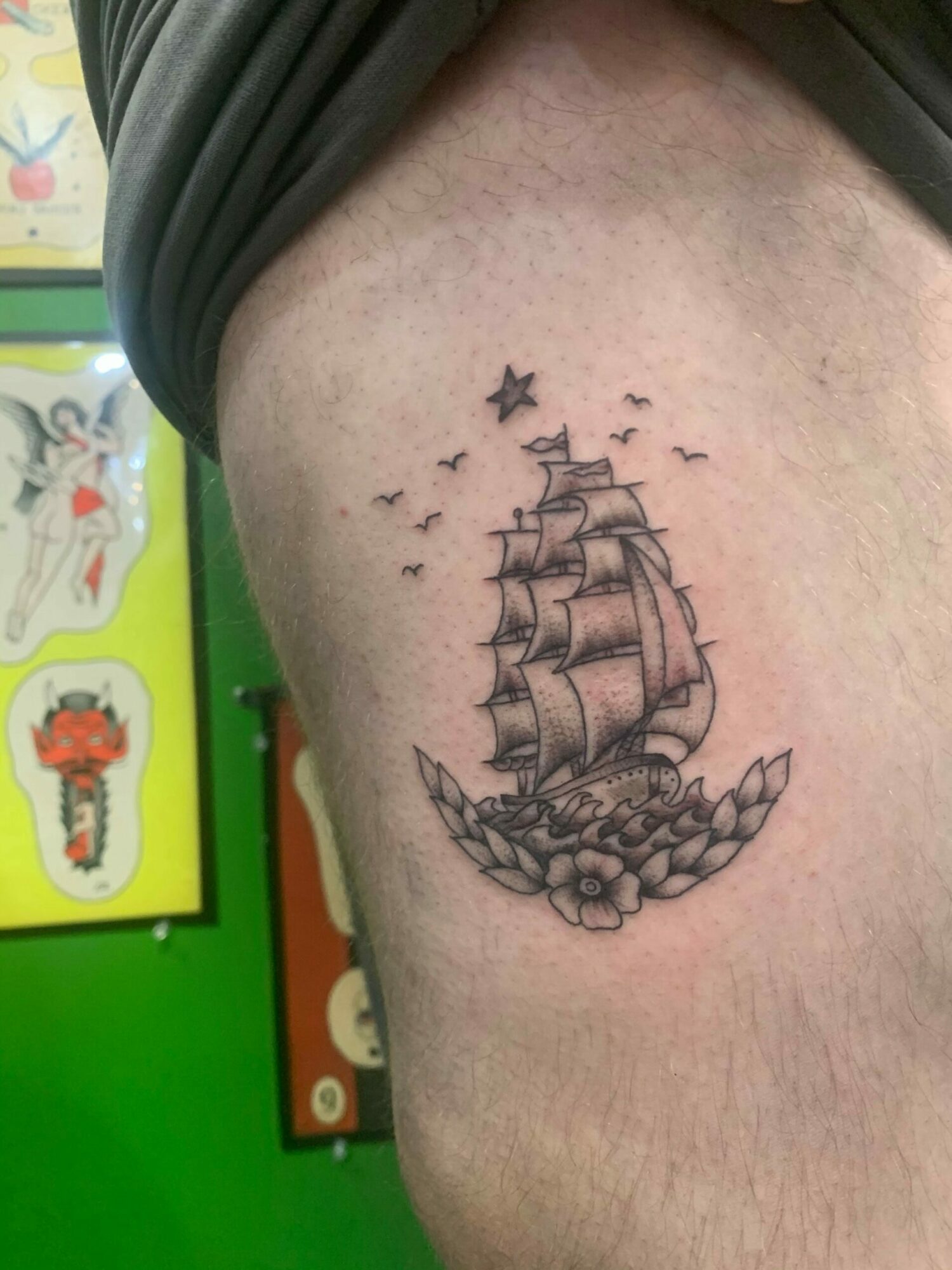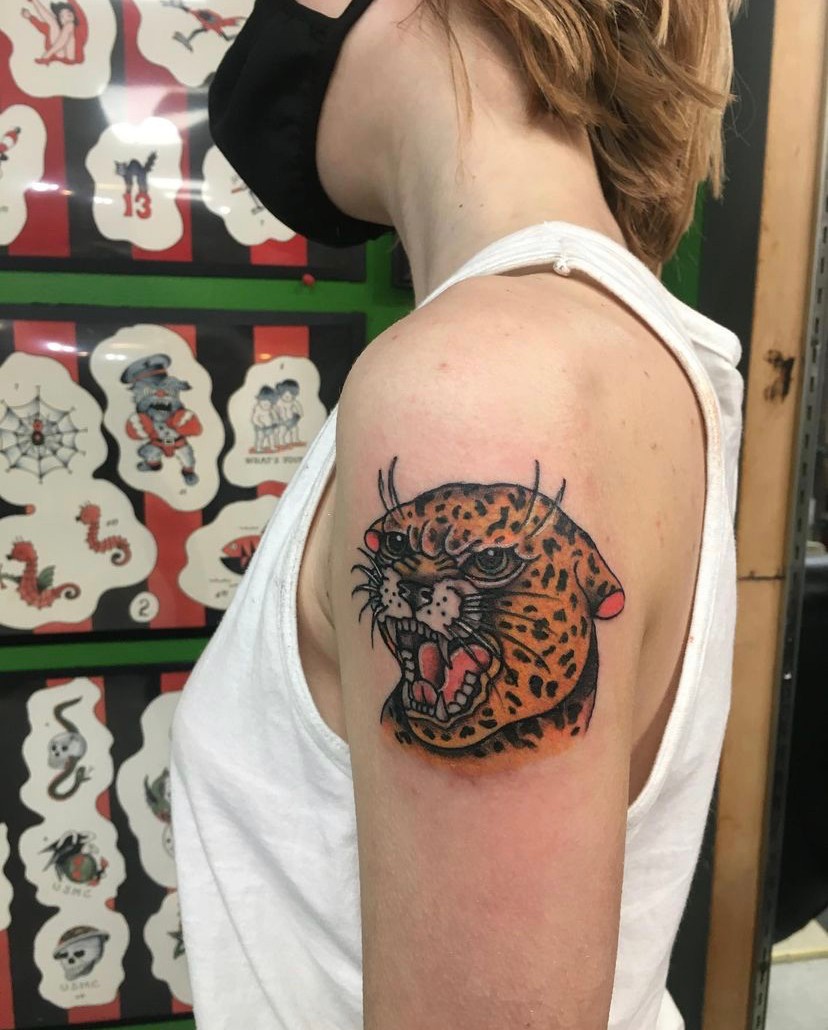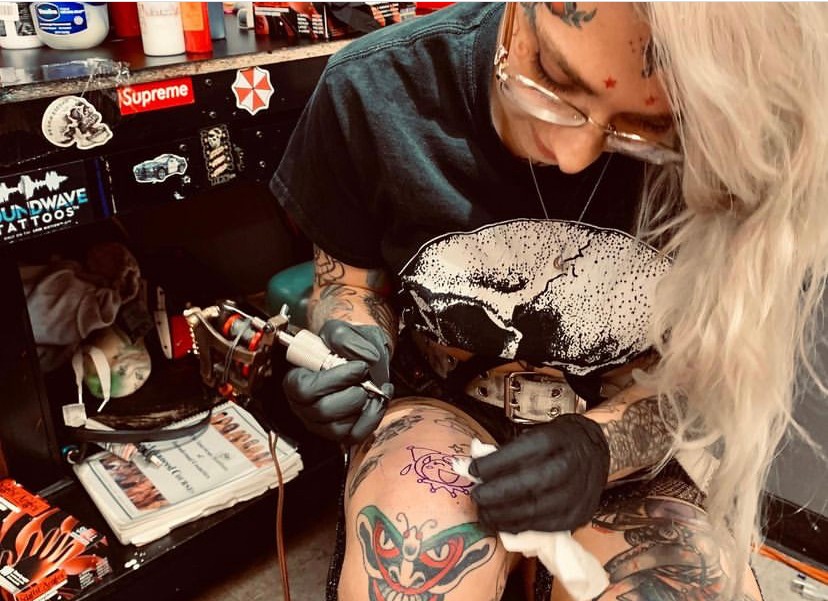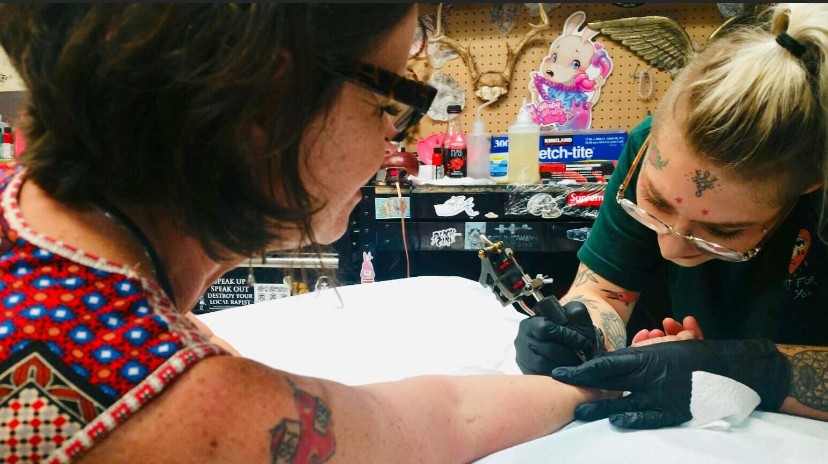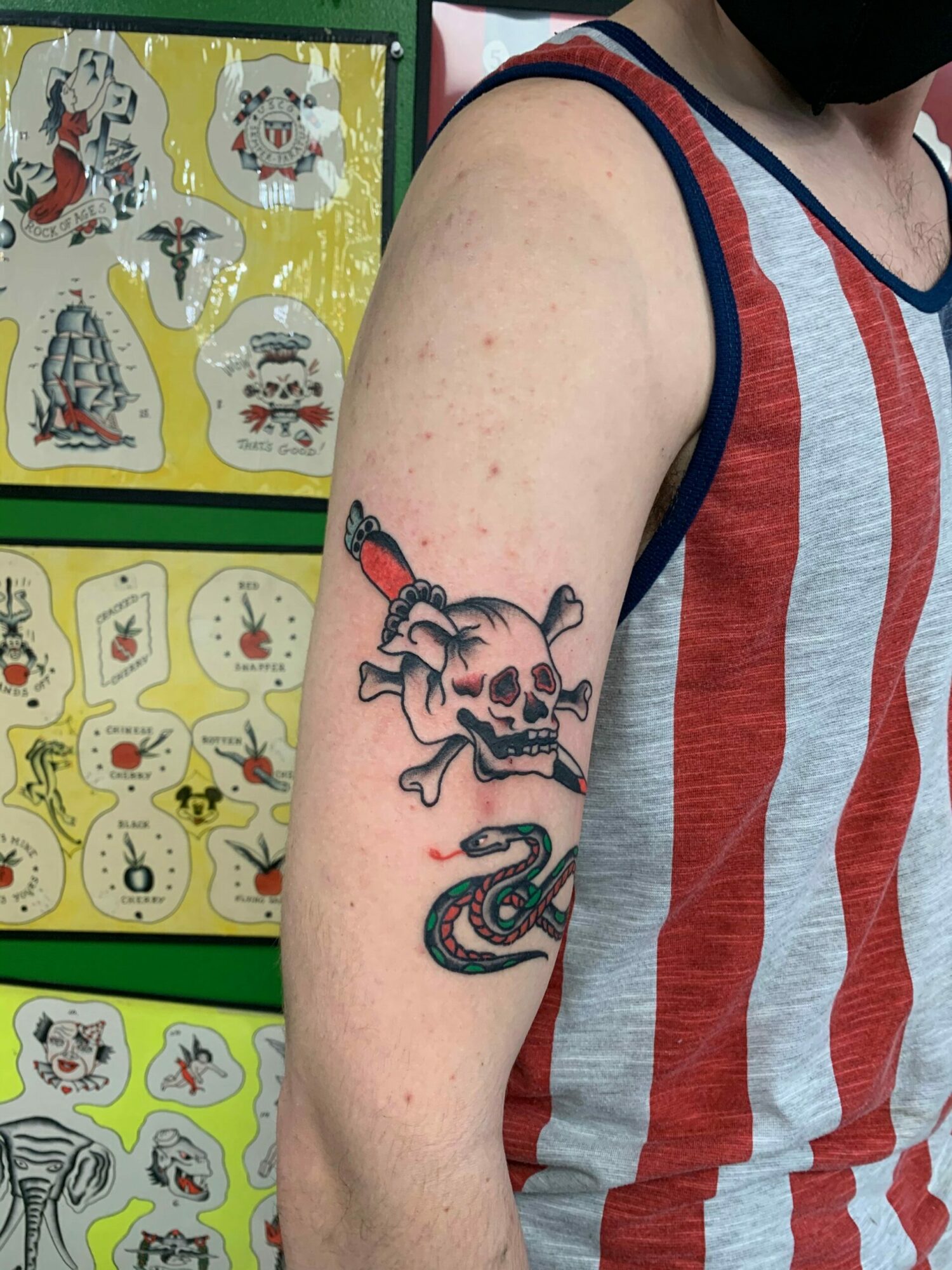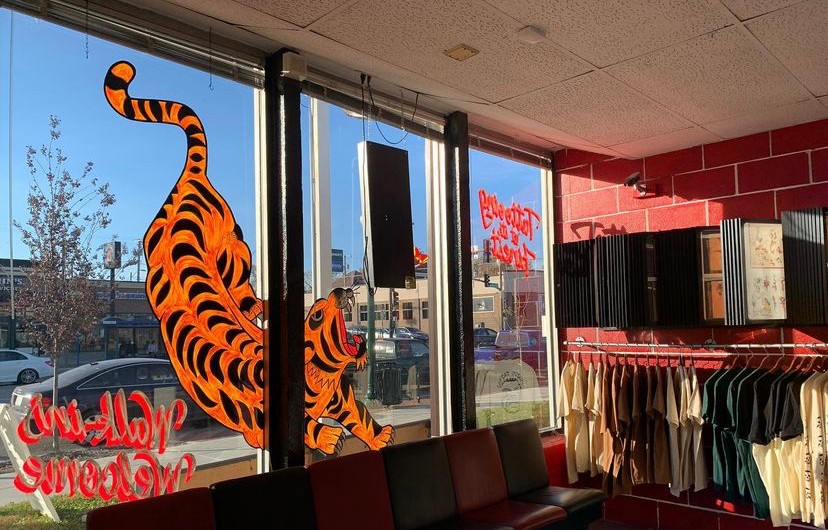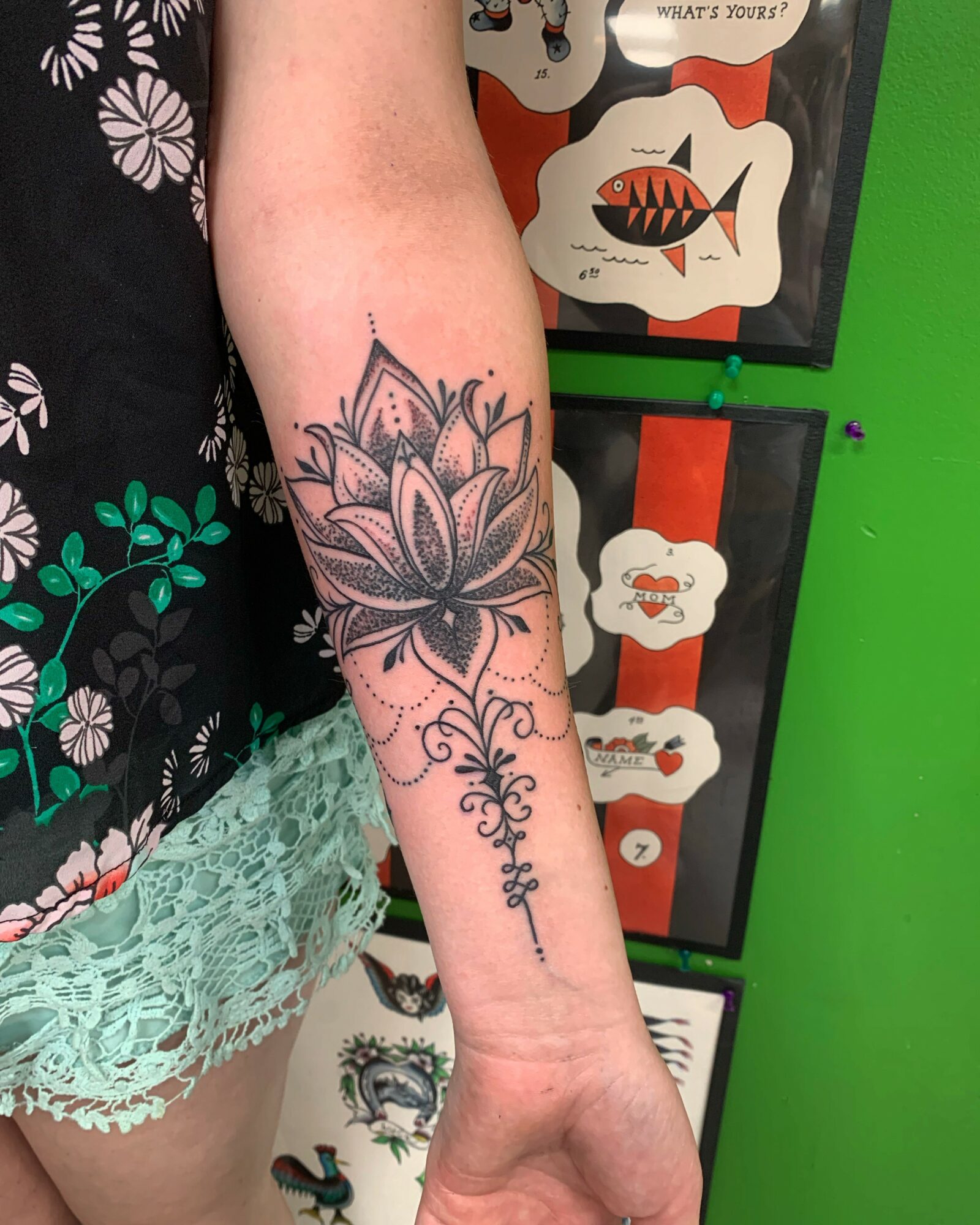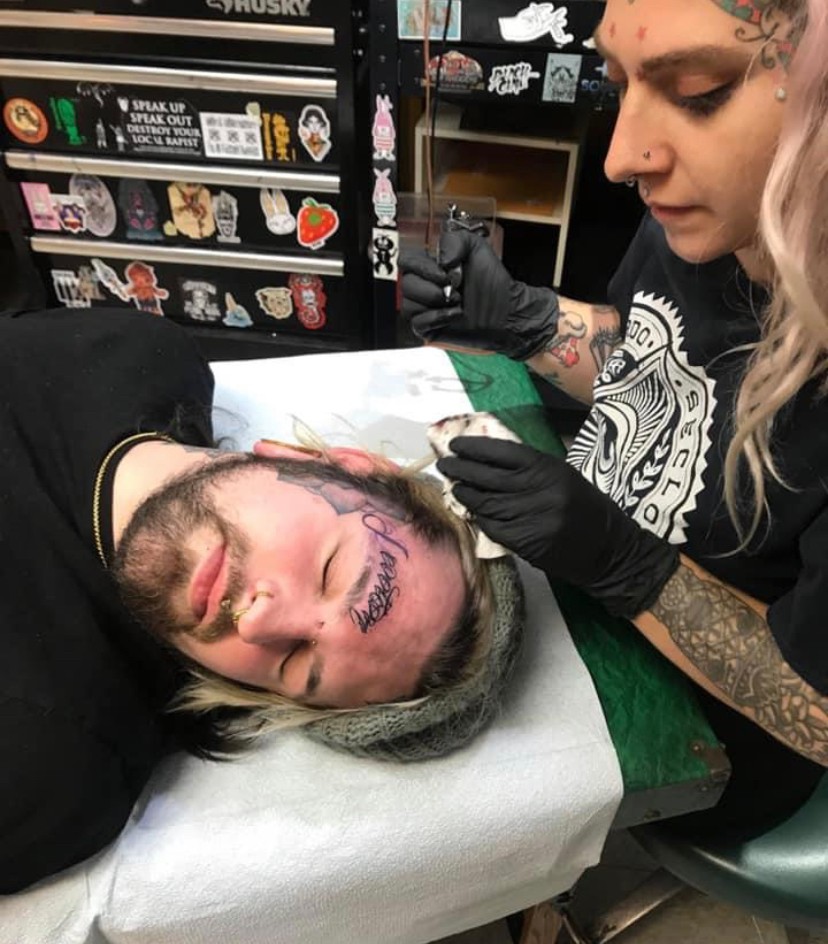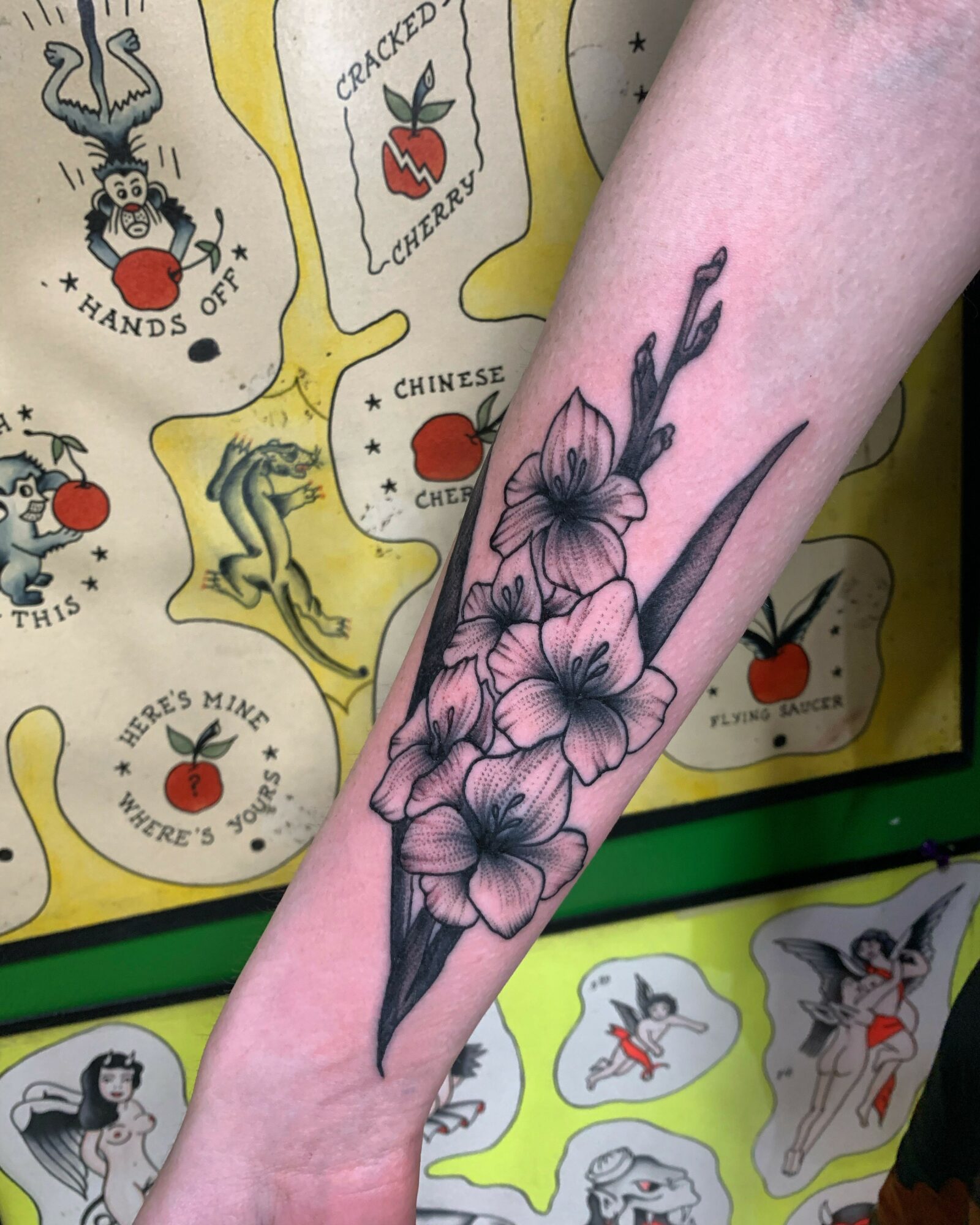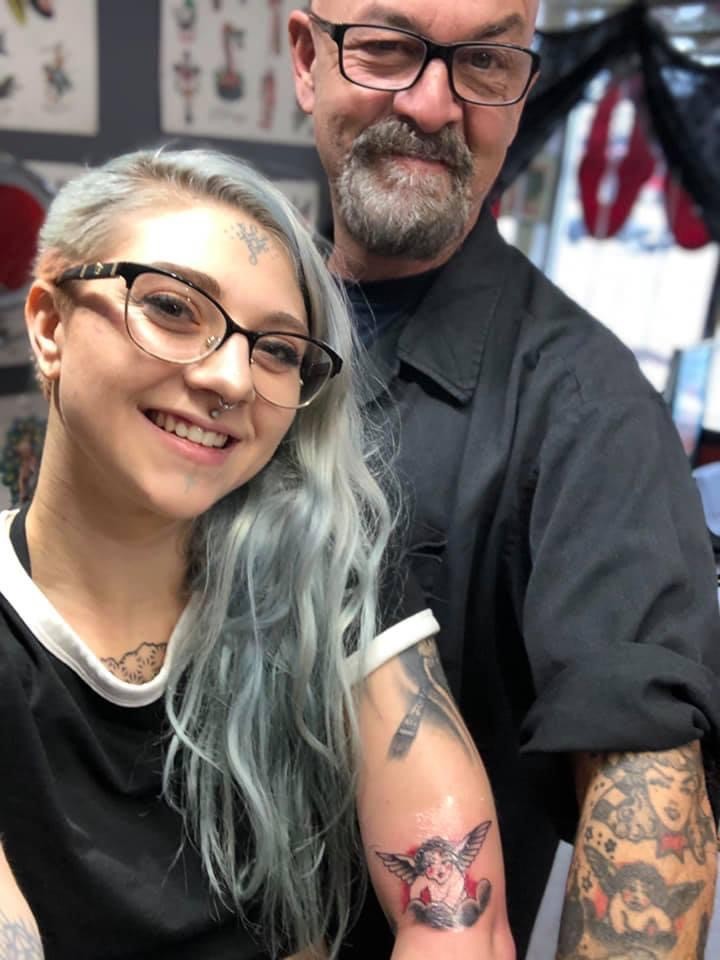 Suggest a Story:
 VoyageKC is built on recommendations from the community; it's how we uncover hidden gems, so if you or someone you know deserves recognition please let us know 
here.