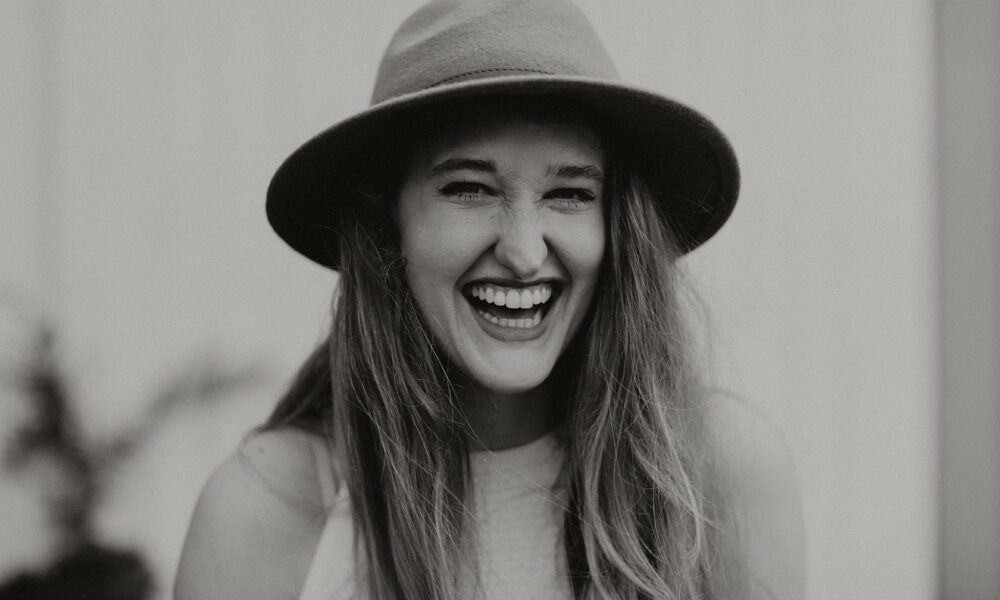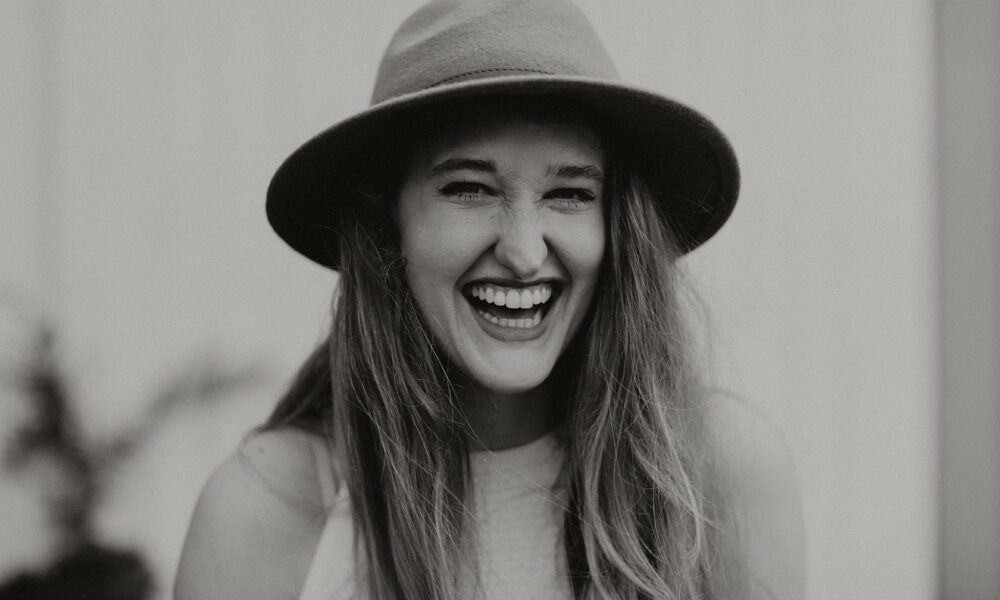 Today we'd like to introduce you to Christine Clutton.
Hi Christine, we'd love for you to start by introducing yourself.
As many good stories start, there was a girl who fell for a boy over coffee and tea and long conversations. I drank the coffee. Jon drank the tea. We both found our person.
That was when we were in college. Both seniors both supposed to be looking for jobs. But instead, we got lost in conversations. So. Worth. It.
Somehow or another, we also managed to both find next steps in our lives as well. I (Christine) always knew I wanted to start my own coffee shop. I made a business plan in college for an entrepreneurship class; did an internship in Kenya for two summers learning about micro-franchising and coffee; and I landed an awesome job as a barista at a top Austin roaster flagship shop. Cuvee Coffee was set to open a month after I was hired.
After working and training at Cuvee under Lorenzo Perkins (Co-Founder of Fleet), I quickly realized there was more to coffee than I anticipated. Weighing inputs, outputs, temperatures, and TDS levels were all aspects of being a barista I had to quickly master within a few weeks. This was more than making coffee. This was science.
This science aspect— the weighing, the dialing in, the experimentation– is what led Jon to get into coffee as well. Jon finished in the top of his class from the University of Texas at Austin in Neuroscience and was at that time finishing his master's in Exercise Science at UT (#ProudWife). Needless to say, science was his language and slowly but surely, he stopped drinking tea and started drinking coffee. I fell EVEN MORE in love with him.
​On January 2, 2016, we got married in a Texas vineyard. We celebrated with our best friends, family, craft beer, and of course, a coffee and espresso bar provided by Cuvee. At that time, I had moved up to Customer Experience Manager. Several months later, a GM position opened up and I stepped into the role ready to roll my sleeves up and learn. At the ripe age of 24, I had my ultimate dream job.
I started getting the hang of the GM position, and my desire to open up our own shop came back in full force. Jon and I had been setting money aside since the wedding to open up our own shop one day, but it seemed "one day" was sooner than we realized. So we buckled down, put aside as much as we could, and started dreaming about what a shop would look like for us.
After months of dreaming, researching, and discussing, we came up with a mobile coffee trailer in KCMO. I had grown up a stone throw away in Leavenworth, Kansas and wanted to return home to my roots. So we moved ourselves to Kansas City from Austin, Texas, in the summer of 2017, ready to begin a new life and new wild adventure. With less overhead than a shop, we were able to truly focus on the quality and consistency of the product, and most importantly, our customers.
Our coffee camper officially launched April 14, 2018 at the corner of 31st & Gillham Road in Kansas City, Missouri. We now have traveled all over the city serving coffee to events as big as corporate activations for Sprint/T-Mobile, SMG, C2FO, Lockton and Phillips 66; as local and inspirational as Happy Gillis, Sequence Climbing Gym, Novel, Golden & Pine, Peaches Vintage, and The Campground; and as special an occasion as weddings, grad parties, bridal showers, baby showers, birthday and engagement parties. We are honored to attend all of these incredible moments and feel blessed with every opportunity we've had to share in these celebrations together and are excited for the many more we will experience as The Wild Way.
Would you say it's been a smooth road, and if not what are some of the biggest challenges you've faced along the way?
The road has been bumpy, windy, full of stops, starts, falling debris, and all sorts of wild unknowns. This is actually a fitting question because we named ourselves "The Wild Way" knowing the road we were taking in business was one less traveled and wouldn't be easy. It takes a lot of energy to care about all aspects of business. Quality. Customer Service. Employees. Training. Community. Attention to Detail. Sustainability. Dismantling unfair systems within the industry. Fair wages. Fair pricing. And that's on top of just the bare minimal of capturing an audience, gaining trust within a customer base, and retention which you need to have in order to continue the business at all.
I would say the best example of this was when we had first started out, we had been working 6AM-2PM serving to the public everyday at the corner of 31st & Gillham. We weren't busy enough to afford a barista so I worked every day by myself in the camper and Jon would help me on the weekends on top of his full-time job.
One day I was asked by a local business to come and set up for Third Fridays on 39th St from 5pm until 9pm ish. So after being open 6-2pm, we packed up the trailer and went straight to Third Fridays. We served maybe 30 customers from 5-9pm, many of whom were just friends who came to support us. We then drove back to our storage warehouse to park the Camper, discouraged, worn down, tired as hell. We got back to the warehouse and noticed milk spilling out from the Camper door. The worst possible site to see for two very tired, very worn out entrepreneurs.
It's part of our closing duties to strap the refrigerator down with bungy chords before driving off, but in our exhaustion we forgot and it ended with glass milk bottles falling out of our camper during the drive and breaking all over the Camper floor. We then spent the next two hours unbolting everything from the camper in order to make sure no milk was getting stuck in the crevices of our trailer. We about lost it. Finally finished around 12am, went home to sleep and went back to work at 6am to open by 7am the next day. That was our life in a nutshell, the first year of business. There's still days like that today, although they are fewer and further between which I am grateful for. And having a team by your side to help has made all the difference in the world. We learned a lot from that first year of business. A lot of big picture things we changed and I can safely say we've never forgotten to strap the refrigerator in after that night!
Thanks – so what else should our readers know about The Wild Way Coffee?
The Wild Way is a name that represents who we are and what we believe, both in coffee and life in general. ​
I (Christine) writing in a journal one day scribbled down, "I want our coffee shop name to represent Jon and myself. Represent this crazy adventure of starting a business. Represent the way we want to live."
​​The Wild Way came to mind. It represented all those things and more. In a world that tells us how we should operate, what we should believe, how we should spend our money – Jon and I sometimes get tired of being funneled down the current of what society says we should do. We try daily to take the wild way. To take the road less traveled. We aren't perfect at it, but we sure as hell try.
Ways this shows up for us in our business:
– We make all our syrups in house with a focus on organic and local ingredients, collaborating often with farmers from the Overland Park Farmers Market where we have a standing booth.
– We use local cream top, milk from a Kansas Dairy Farm that we used to drive 45 minutes one way to meet with weekly for the freshest milk.
– We care deeply for our customers and people we serve.
– We care deeply for the environment and compost as much waste as possible, including our compostable lids, cups and straws while also offering composting options to our customers through Compost Collective KC.
– We care deeply for our community through planning and organizing many pop up events to support women-owned and LGBTQIA+-owned businesses in our community.
– We care deeply for our team both in their professional and personal development and show up for each other to learn, grow and create in this world.
– We care deeply for a sustainable coffee industry, partnering with roasters who take care of the industry from the Farm level on up and partnering with women-owned roasters around the country.
These are a few of my favorite things we care about at The Wild Way. I'm honored to have a place to live out our desires for the world.
Can you share something surprising about yourself?
Jon can't *really* drink coffee! Haha. He started this business by my side but literally can't drink more than one cup a week. He has an autoimmune disease that flares up when he adds too much coffee into his diet. So he restricts himself to only a sip or two whenever he's on shift, strictly for the purposes of dialing in the espresso. He does love tea and is a big fan of our Berry Iced Tea or iced Earl Grey Tea after a long shift. He adds our Local Bee (local raw honey and cinnamon).
Contact Info:
Email: adventure@thewildwaycoffee.com
Website: thewildwaycoffee.com
Instagram: thewildwaycoffee
Facebook: thewildwaycoffee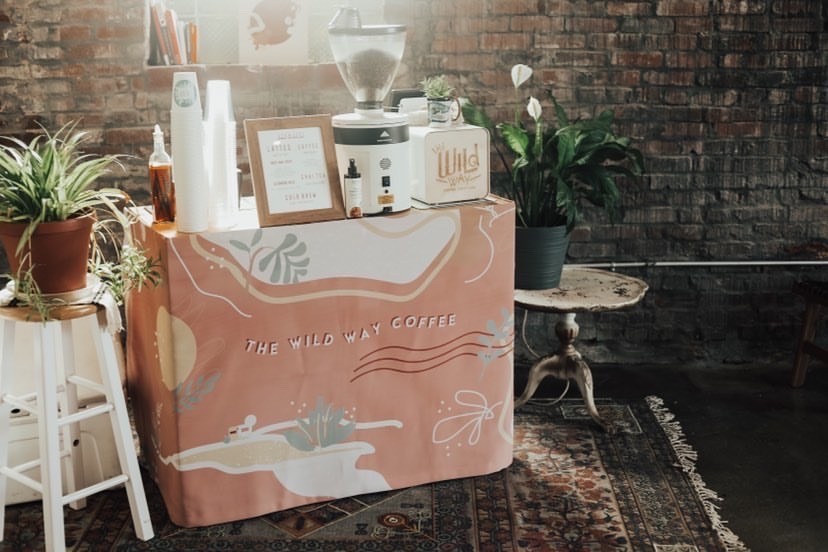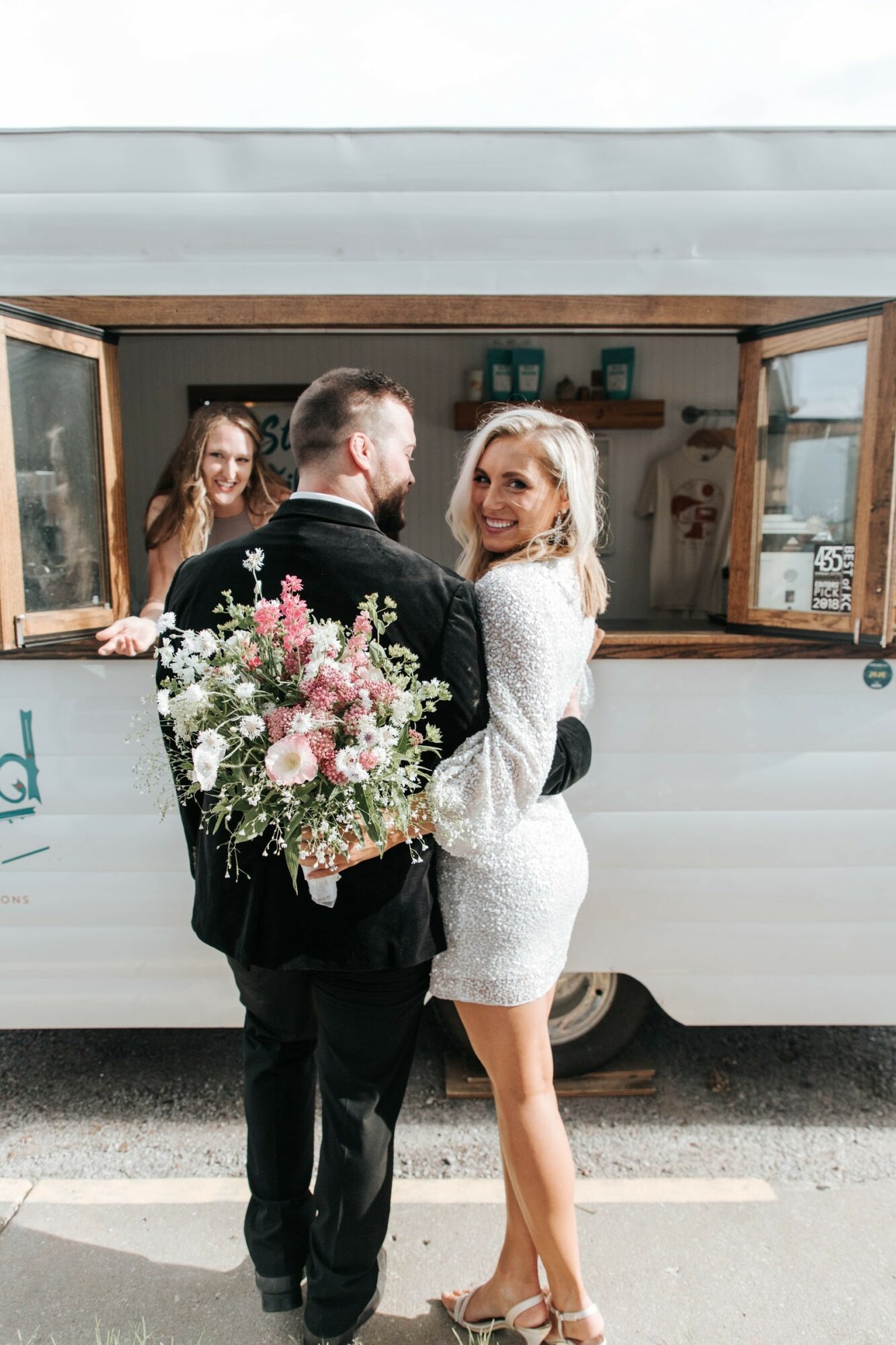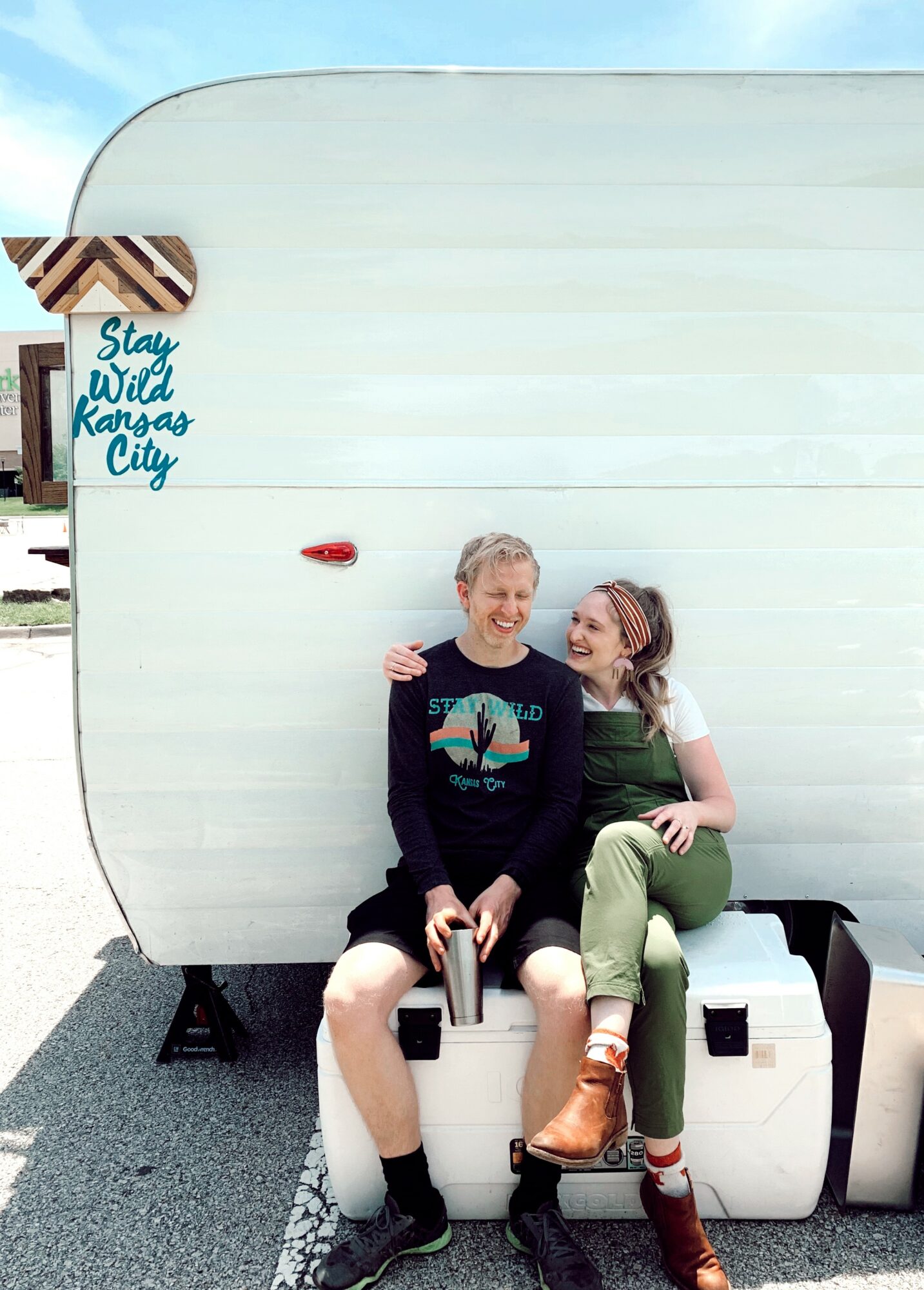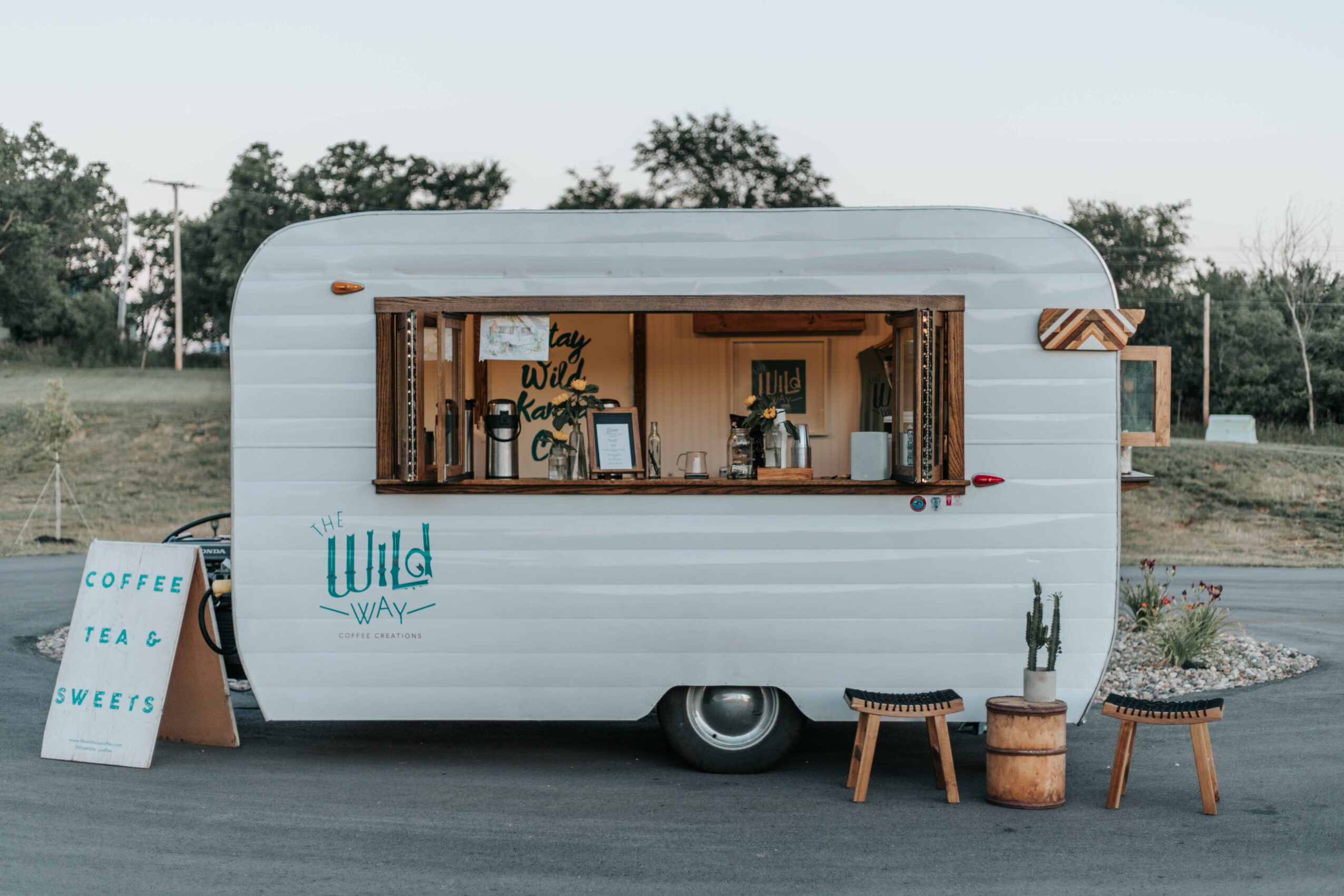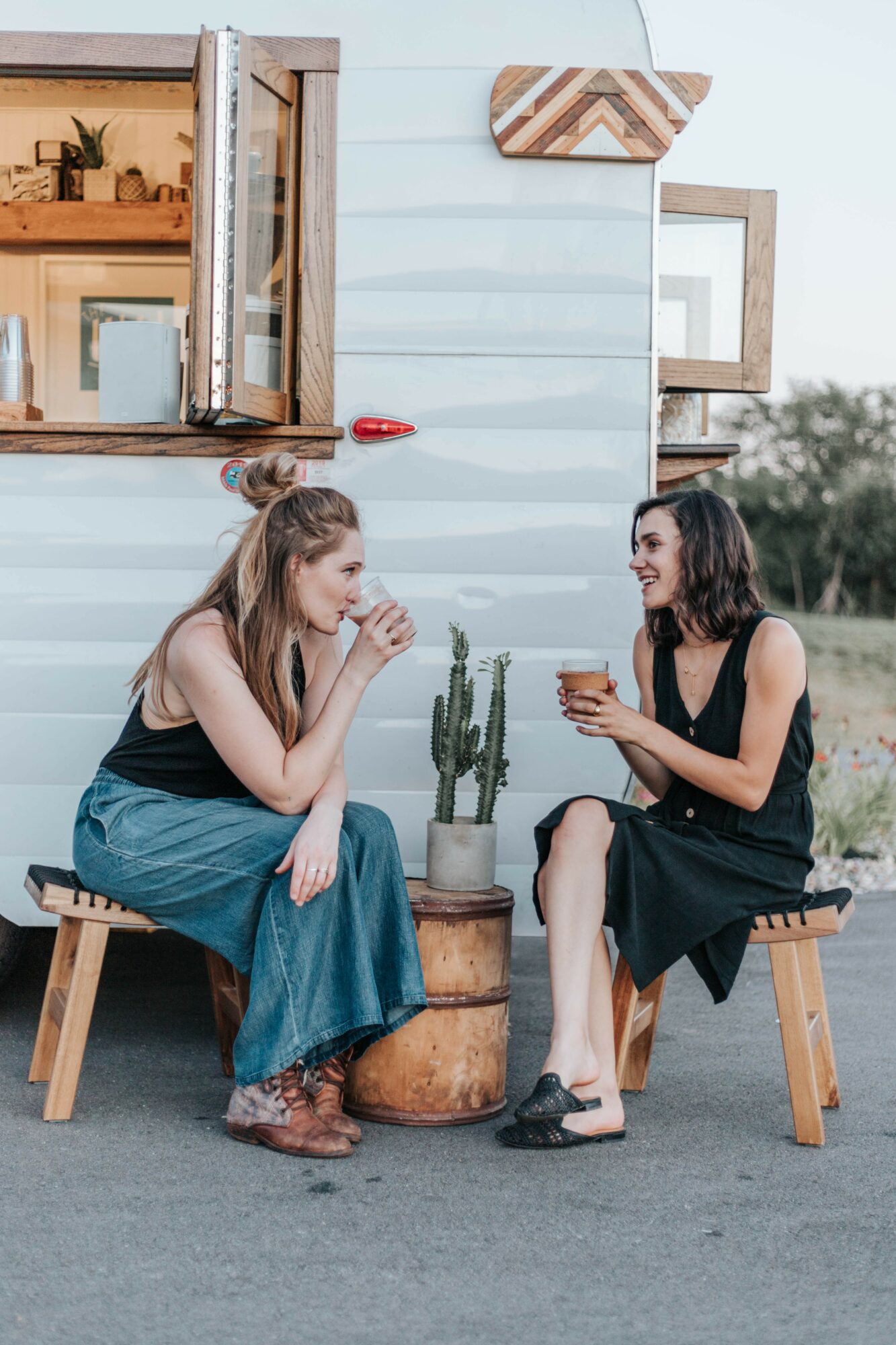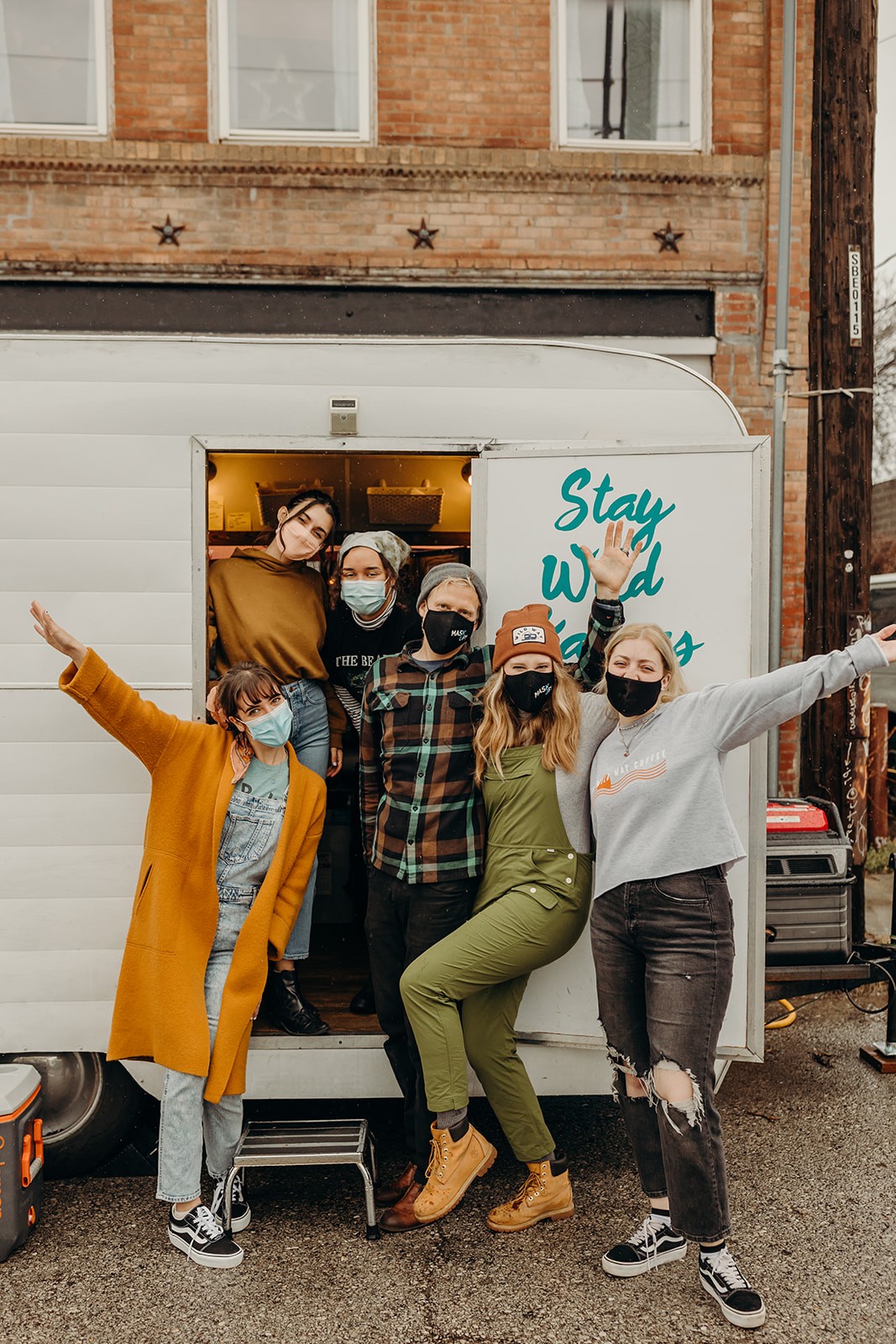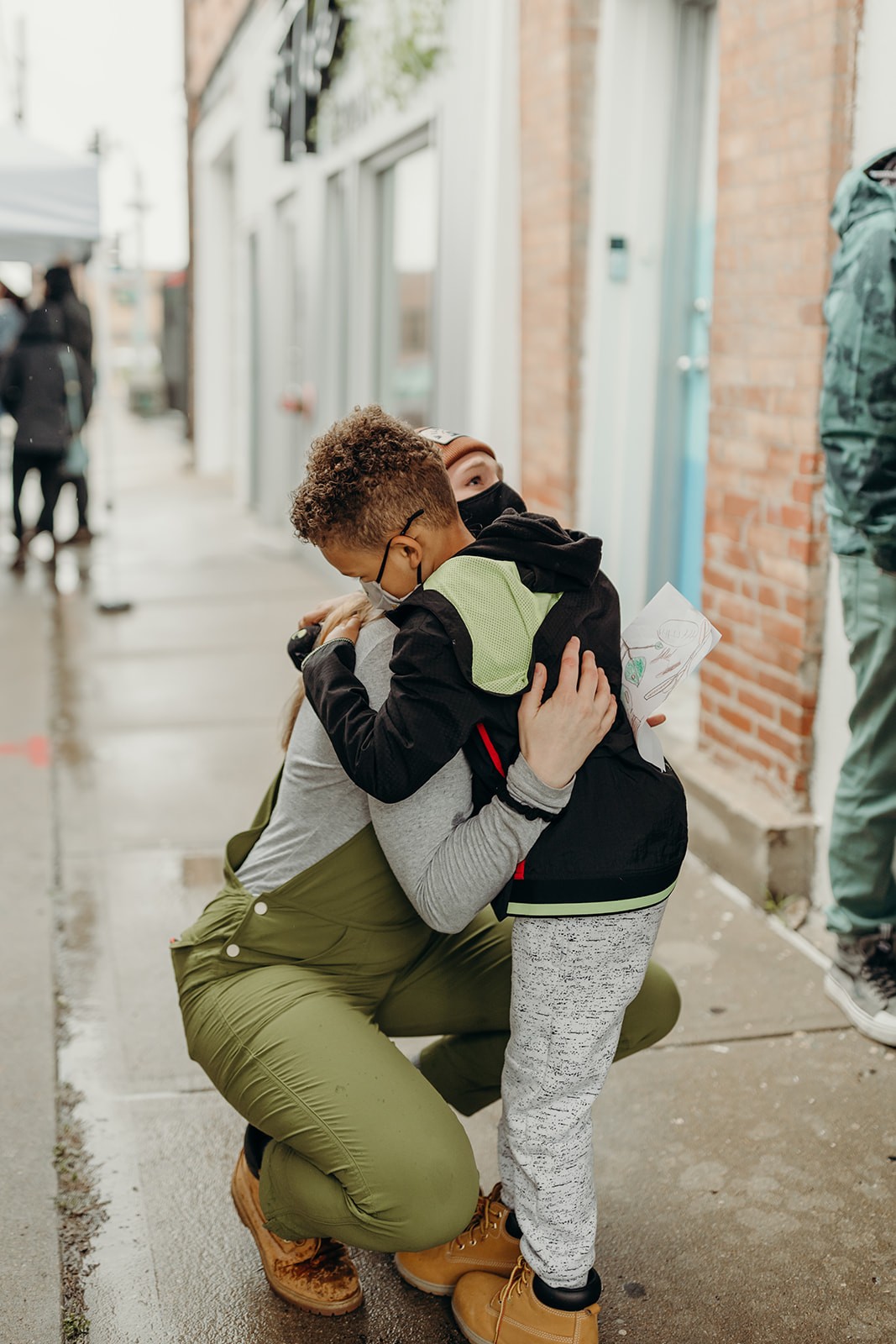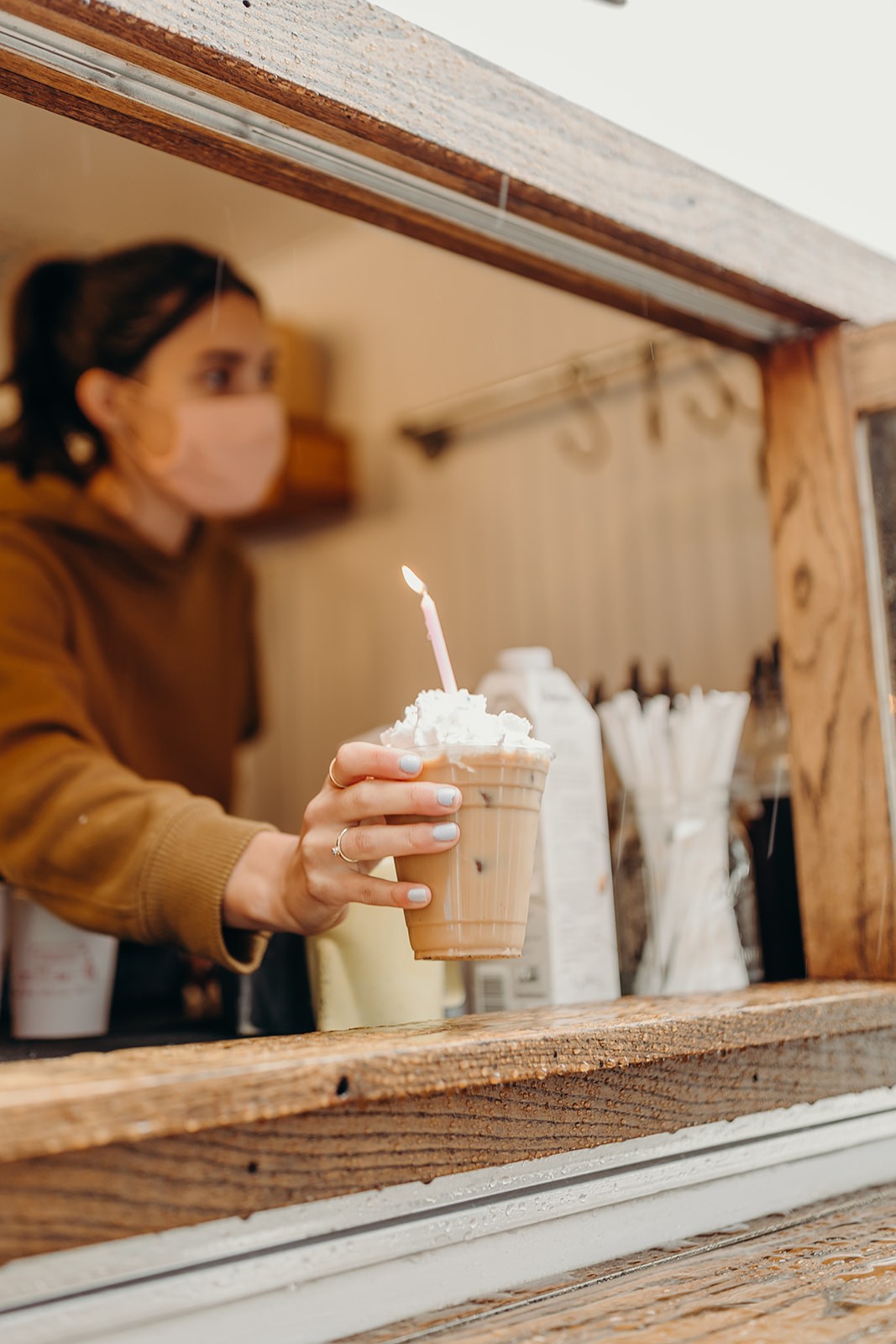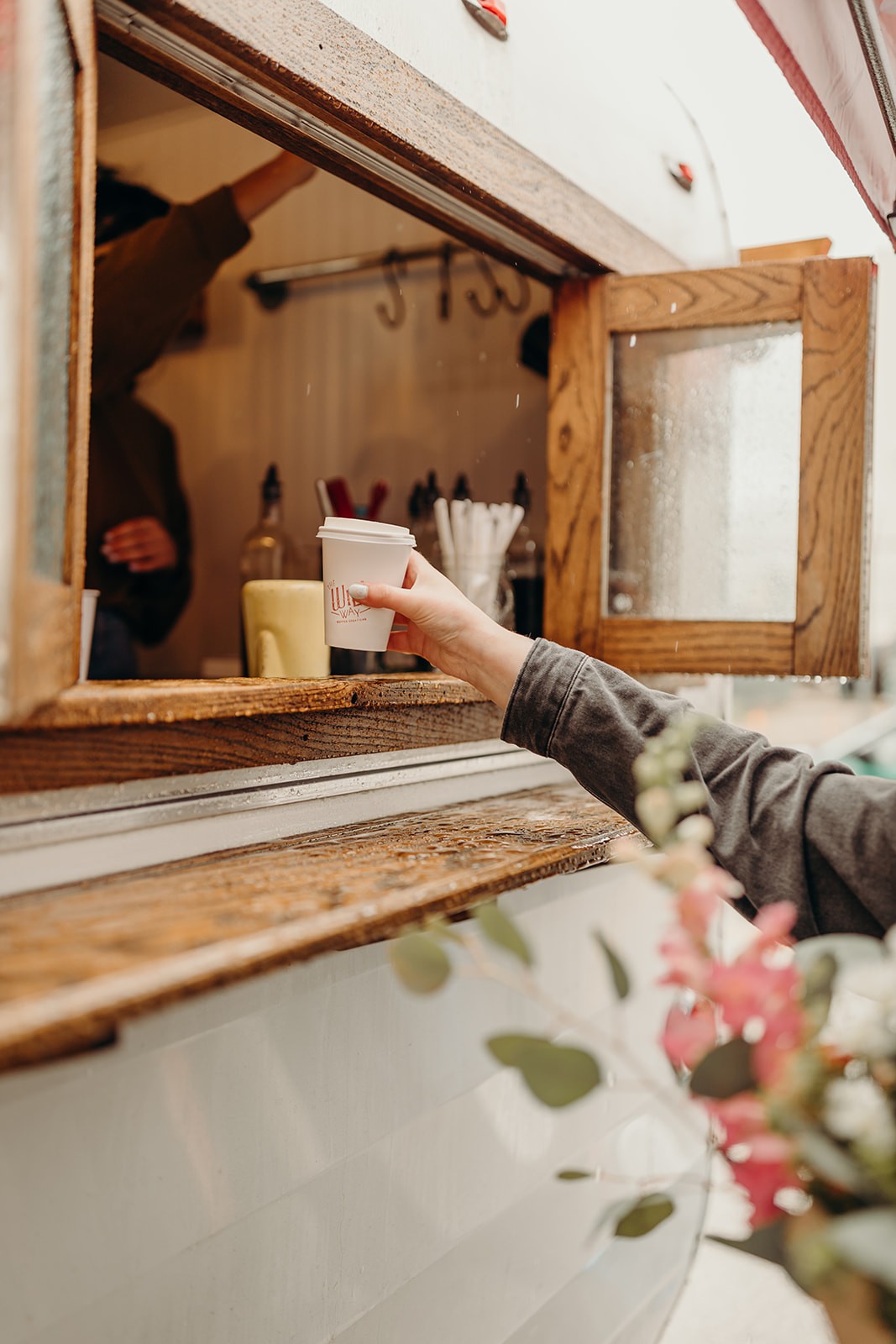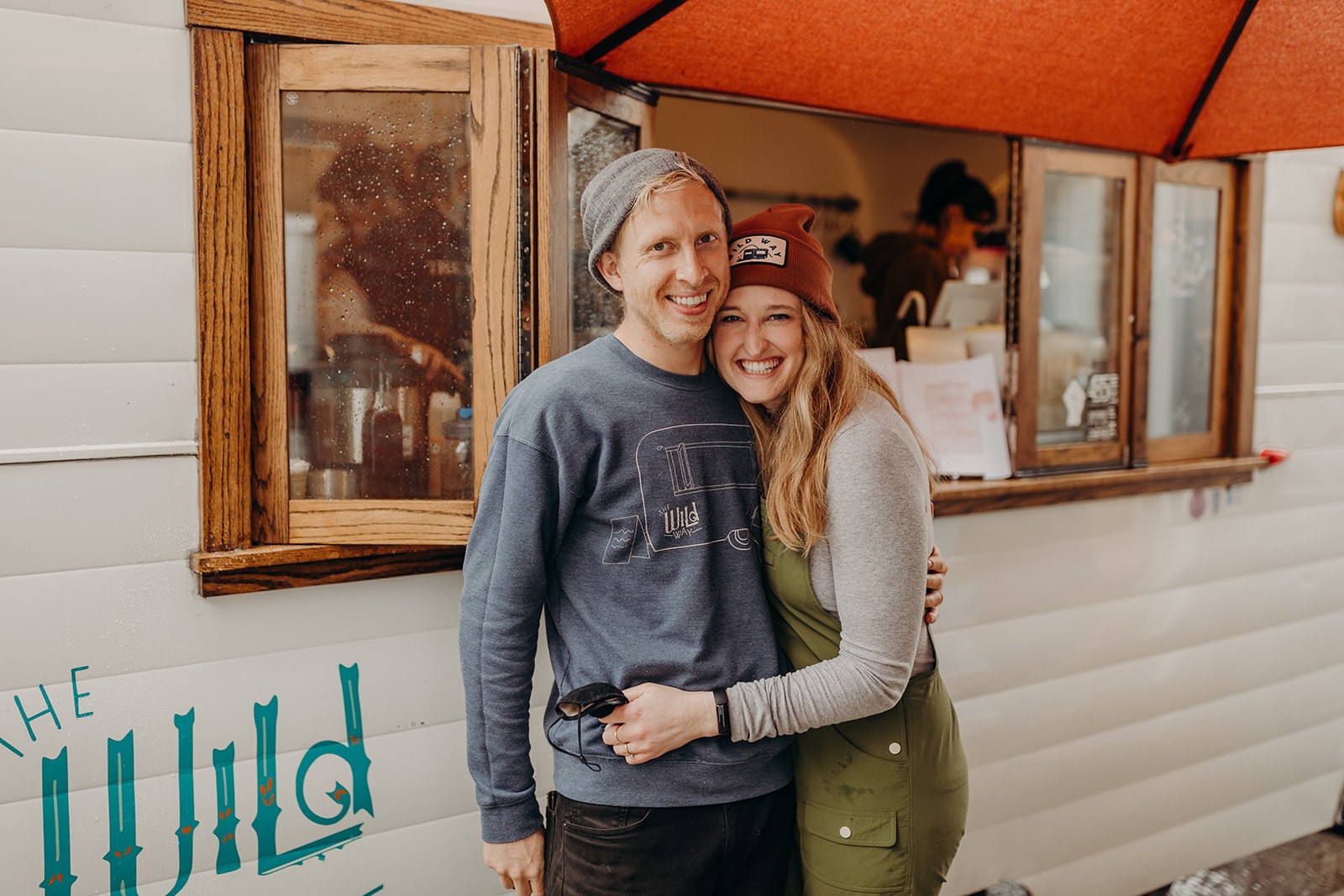 Suggest a Story:
 VoyageKC is built on recommendations from the community; it's how we uncover hidden gems, so if you or someone you know deserves recognition please let us know 
here.