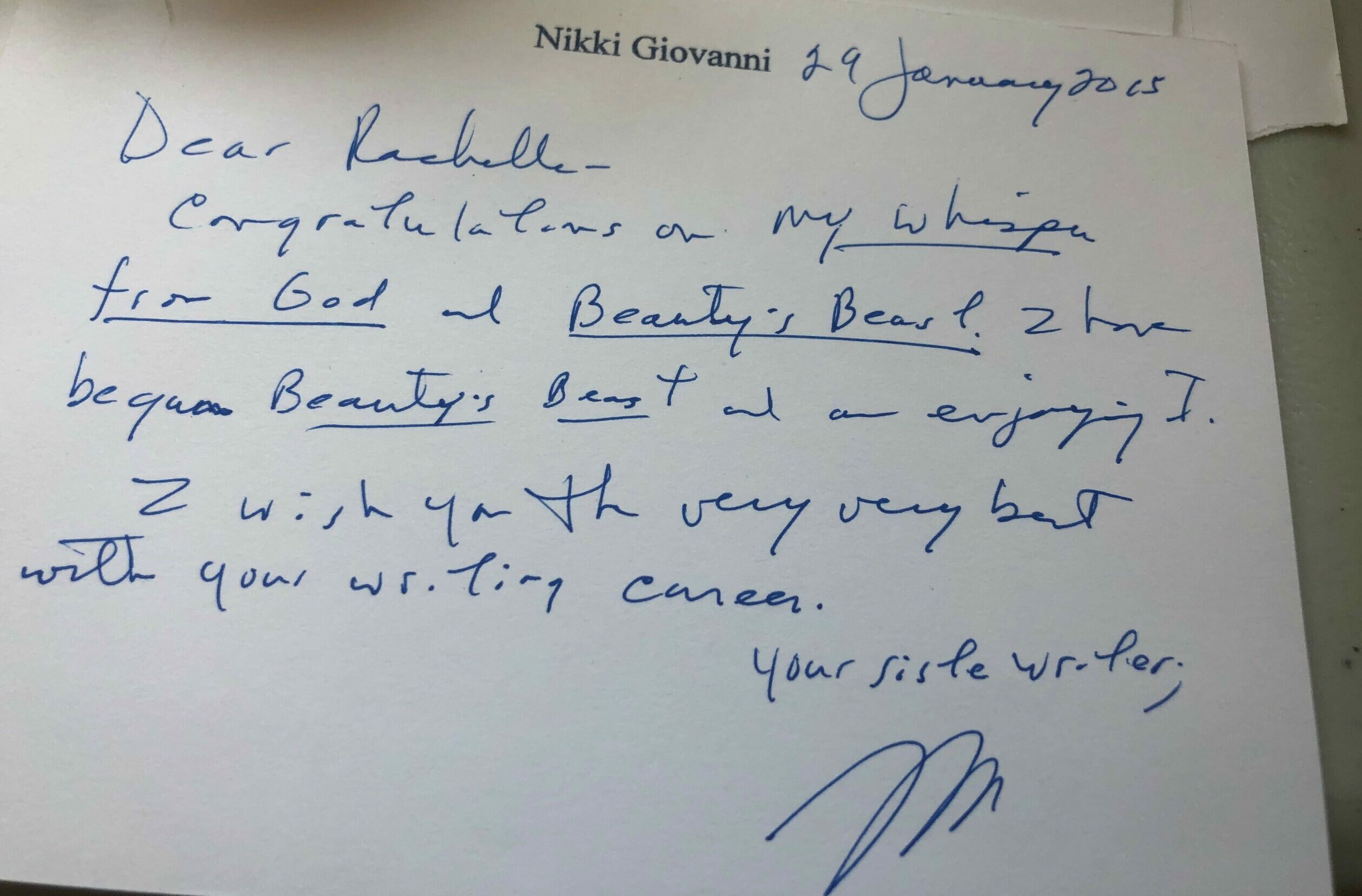 Today we'd like to introduce you to Rachelle Law.
Hi Rachelle, can you start by introducing yourself? We'd love to learn more about how you got to where you are today?
My name is Rachelle Law, I am a writer. There was never a time that I didn't like writing, even when punished in school, and made to write, a hundred times, "I will not talk in class" on the blackboard. Many define a "true" writer as someone who is published. I disagree! My mother was never published, but many of her masterful stories are forever printed on the table of my heart.
I am grateful for this opportunity to share myself with your reading audience.
I am the Founder of How Come, How Long, an organization devoted to domestic violence education and awareness. I am a former Jackson County domestic violence advocate in Kansas City, Missouri. The author of three books: My Whisper from God, Beauty's Beast, and You are Beautiful. I am a blogger (first blog May 2021) Through my work, I hope to provide a message of hope.
I have journaled for as long as I can remember. It helps me to put my thoughts and emotions on paper. Journaling is something I do to release my inner most thoughts. It provides a space for me to heal, create and to share.
I am the mother of three, Michele, Clarence (deceased September 22, 2000), and Ashley Smith.
From the earliest age, I was taught to sit at attention when someone was speaking. Yet, on many occasions, I found myself scribbling random pictures in my notebook. Doodling started as early as fourth grade when I would get in trouble with the teachers for writing in textbooks and marking up my desk. Soon, I was doodling everywhere – shapes, repeating patterns, and drawing. It is amazing how creative I became without even trying. One word would take on a life of its own. The words became sentences, paragraphs and transformed into poetry, stories, and plays.
As a teenager, doodling calmed me the same way it happens when coloring. Almost like when I eat chocolate and it feels good. These doodles would go from my imagination to paper, then as I grew older, the ideas became grand productions. No, not on Broadway, better, a neighbor's backyard. I know, right?
Experimenting with screenplays was the next step. I still remember creating a flipbook animation and flipping it behind a prototype television set that I made from a cardboard box. The small book scenes of movement created an illusion when the pages were flipped in rapid succession.
In high school, I envisioned writing screenplays and walking the red carpet, doing interviews, and rooting for the best screen playwriter–me. Life took a turn, and in 1980, my writing career took back seat, and for the next twenty years I raised my three beautiful children as a single parent. During my hiatus, I did write and produce several youths plays as a Youth Director in church, a position I was assigned. Unknown to me, it provided me a platform to express myself through writing.
Over the years, I continue to mature as a writer, and those stories became influenced by my life experiences which are a crucial part of my writing process.
There were so many things I didn't know when I published my first book. There were no published authors in my circle. However, it didn't stop me. I have always been tenacious and willing to take a risk, believing that I can do anything. I didn't have a business plan, which is very important if you are considering writing a book. Writing a book is a business, something I didn't know when I started out. I should have recognized that when I sold over 250 books before it was published. Had I established a business plan, executed it I could have done much more, but my purpose at the time was to create a memory and to share my experience of losing my son. You live and you learn.
When I published "My Whisper from God," my goal was to position myself as a thought leader so I could influence and minister to people who were hurting. My first published book explores the grief of putting my life back together after losing my son in a car accident his freshman year of college.
When a woman loses her husband, she becomes a widow. When a child loses their parents, they become an orphan. For many years, I aksed myself, what do you call a mother who loses a child? I was unaware there was a name for it, until recently, I was told it is called vilomah, meaning against a natural order. As in our children should not precede us in death.
Recently, I checked Amazon's Bestseller's list and my book was listed #102 in Single parenting. Not too bad, for a book published eight years ago.
My books positioned me to receive speaking engagements, lead workshops, and meet some wonderful people. Books are amazing, but I anticipate resuming screenwriting in the very near future.
I had the pleasure of meeting some great people. I even received a handwritten card from Nikki Giovanni.
We all face challenges but looking back would you describe it as a relatively smooth road?
As Langston Hughes says in his poem Mother to Son, Life for me ain't been no crystal stair. It's had tacks in it. And splinters. And boards torn up. I was raised by a single mom, who is the real writer in the family, but she never published a book, and she passed away a few months prior to my book launch. As a child, I changed schools almost every year, but to my benefit I had great teachers, specifically English teachers. My son, Clarence Smith was a state Hurdle/track champ and three months after receiving the gold medal and entering on a college scholarship for academics and sports he died from injuries sustained in a car accident.
Worked hard to keep my daughters on track after their brother's death.
I completed my college degree at 57, my college path was interrupted by pregnancy at 20.
I married the individual and divorced in less than a year because of domestic violence.
I loss my mom to cancer November 2012.
I watched both my mom and my dad transition. My dad was not active in my life, yet I was the one chosen to be with him at the hospital.
Through it all, it taught me to become better not bitter.
Appreciate you sharing that. What else should we know about what you do?
Through the years I have been blessed with great jobs. My goal in life is to use all my talents and gifts, so that when I leave this earth, I am empty and none of my dreams are left in the cemetery. I have a lot of work to do. I look forward to more community service and creating special writing projects that will be shared with the world. Currently working for the Kauffman Foundation as an Executive Assistant. I have been employed for three years.
I was recently featured in Scars of Survival Magazine, a publication founded by Sathya Callender, an abuse survivor. A magazine that shares victorious stories to encourage others that they can overcome the perils of Domestic Violence, like me. And now to be featured in VoyageKC, a local magazine that represents the city where I was born and raised is indeed an honor and a blessing that I don't take lightly or for granted.
Life is like a book. Each year has a beginning, middle, and an end. And through the pages of life, there are celebrations, disappointments, and missed appointments, you decide if you are the protagonist or the antagonist. And if you are not happy with the end of a chapter you can rewrite it and start all over again the next year. Our life experiences good and bad are the footprints to who we are becoming and preparing us for what's up ahead.
Do you have recommendations for books, apps, blogs, etc?
My books are available on Amazon, and feel free to check out my blog-My Little Corner.
Also, Deeper than worker, a podcast by Dorianne St Fleur, who has her first published book released today (8/16/2021), named after the podcast. This podcast is a platform dedicated to amplifying the professional experiences and stories of ambitious women of color.
Unlocking Us with Brene Brown
The Secret lives of Black Women
Dare to Be, Natalie Grant and Charlotte Gambill
The Bible must be listed at the top for books, it keeps me encouraged on life's journey.
The Shack by William Paul Young
Uncommon by Tony Dungy
Pricing:
14.99 My Whisper from God paper back – Available on Amazon
2.99 kindle – My Whisper from God – Available on Amazon
9.99 You are Beautiful! paperback – Amazon
.99 Kindle You are Beautiful – Amazon
7.99 Beauty's Beast paperback/kindle – Amazonndle
Contact Info:
Email: rlaw@rachelleco.com
Website: rachelleco.com
Instagram: rachellelaw
Facebook: Rachelle Law
Twitter: @rachellelaw60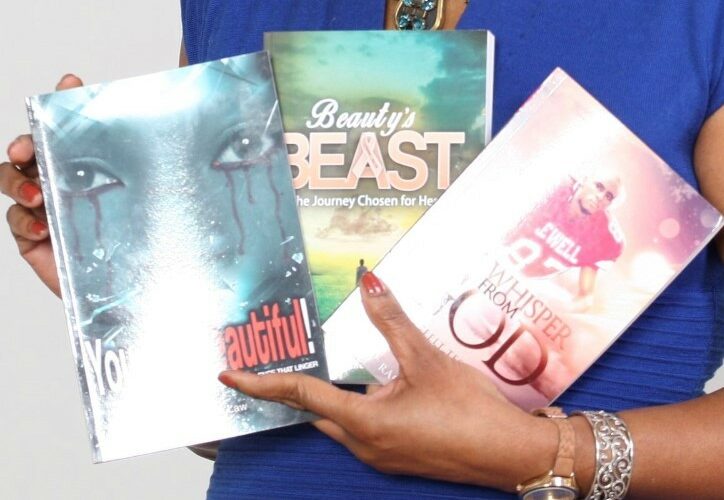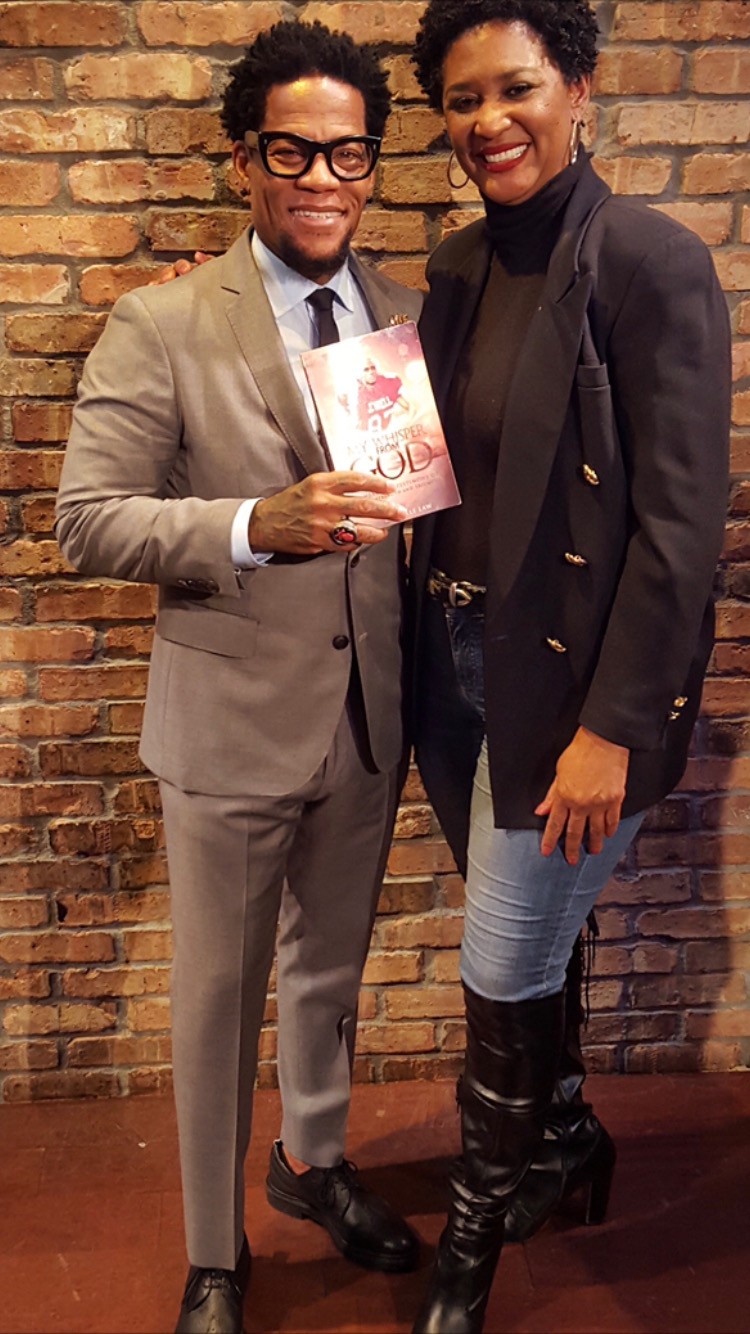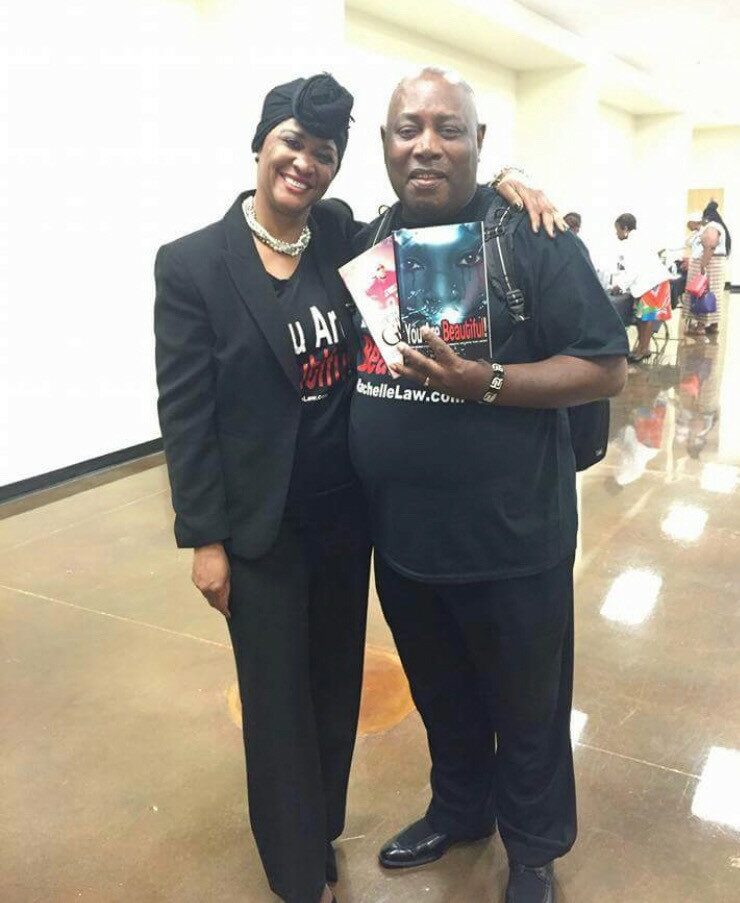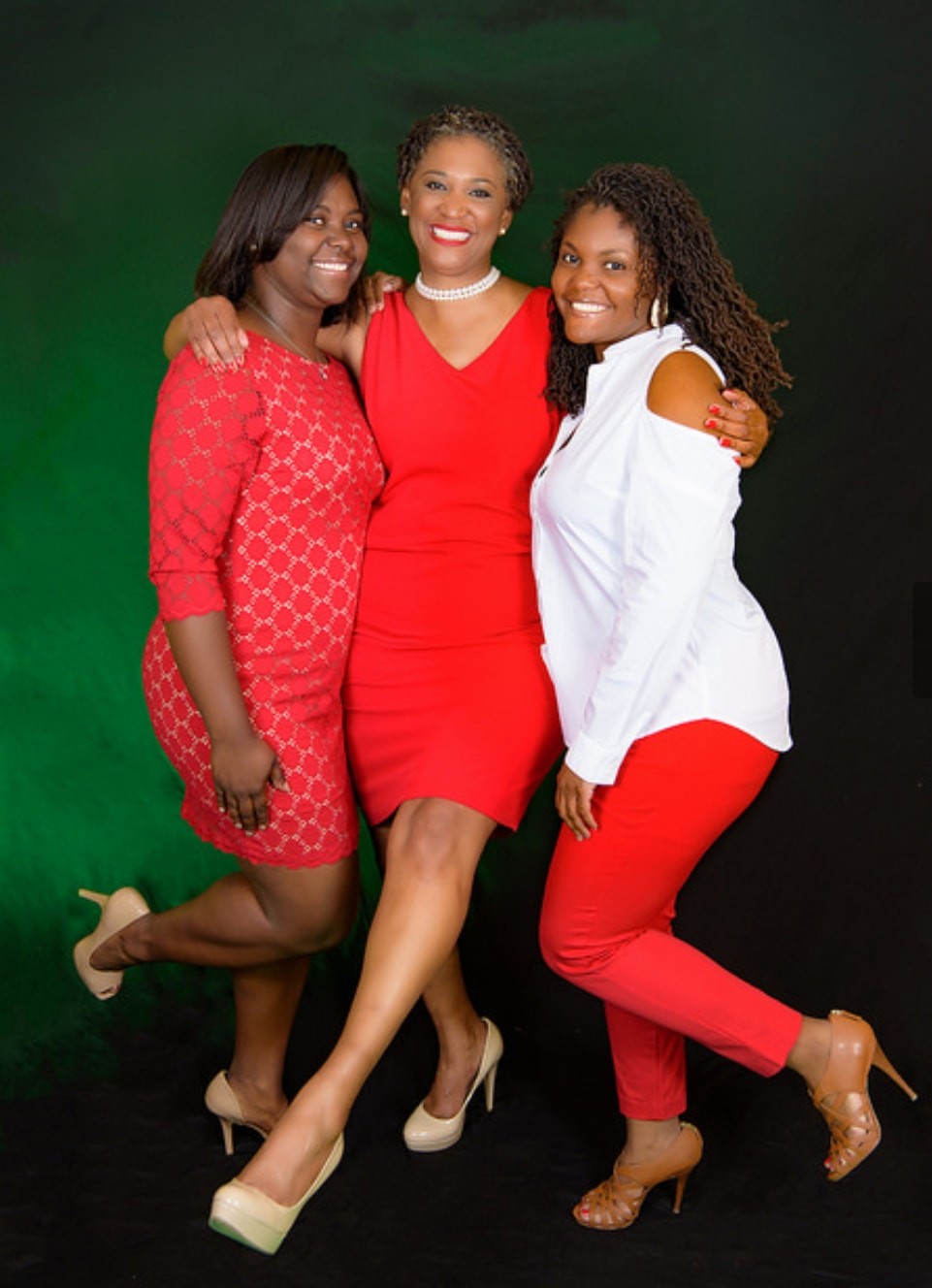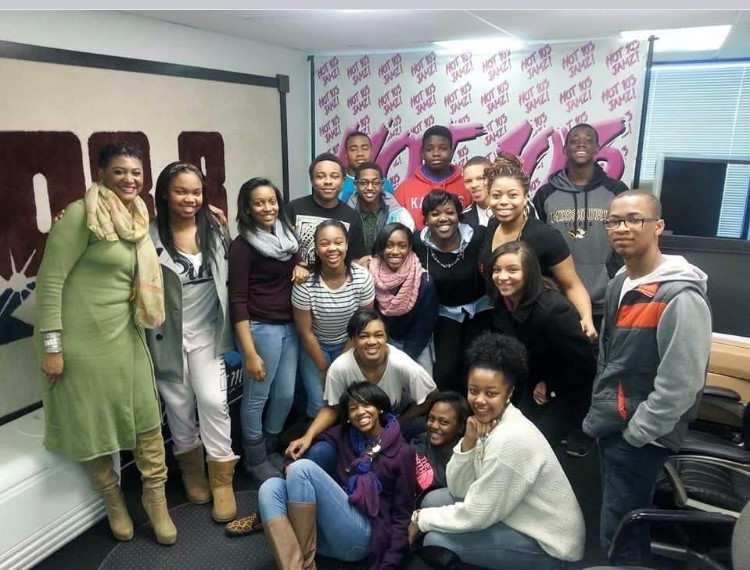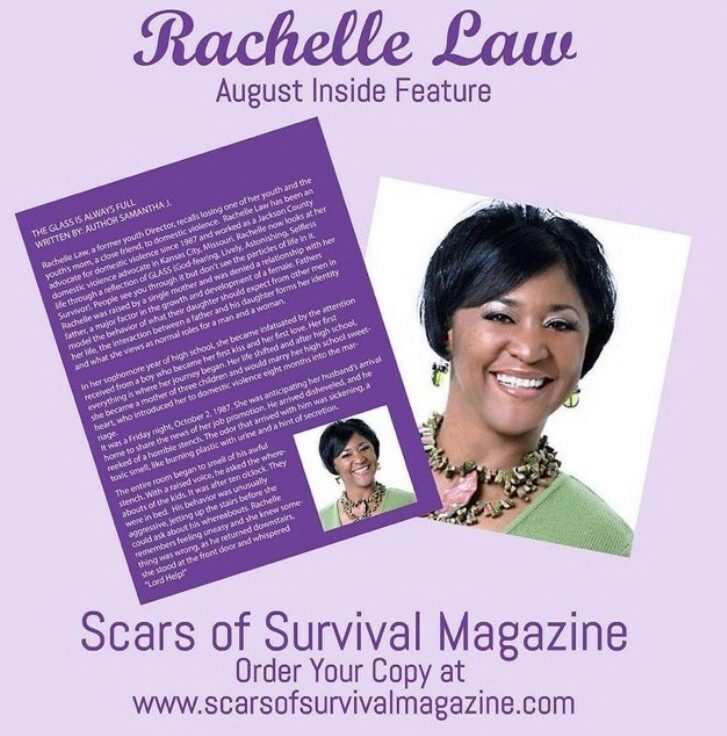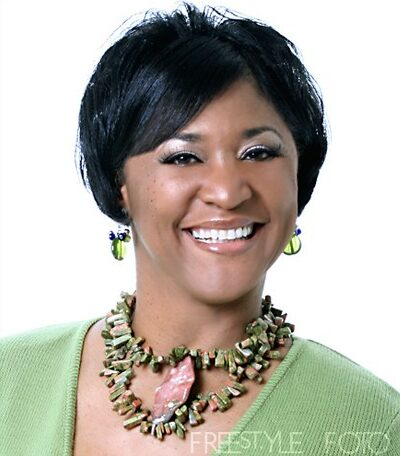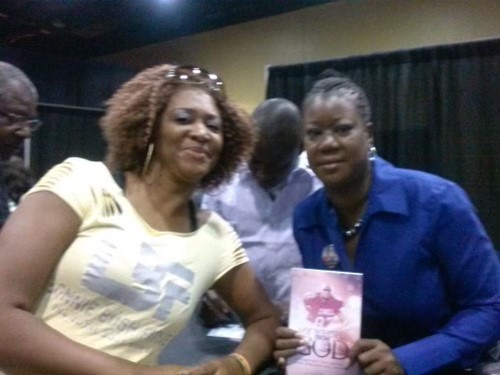 Image Credits
Rachelle Law Quiera Young
Suggest a Story:
 VoyageKC is built on recommendations from the community; it's how we uncover hidden gems, so if you or someone you know deserves recognition please let us know 
here.