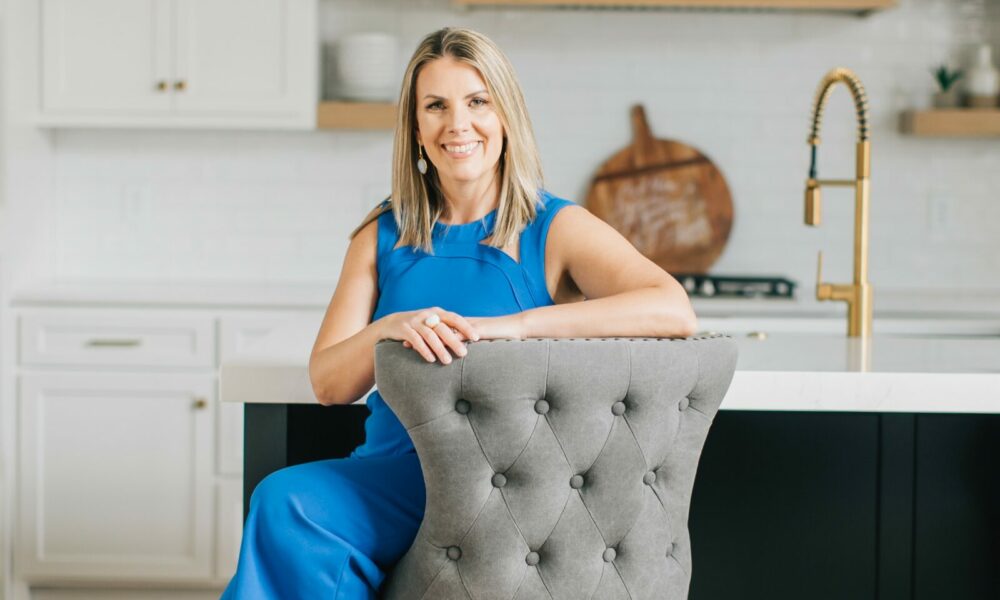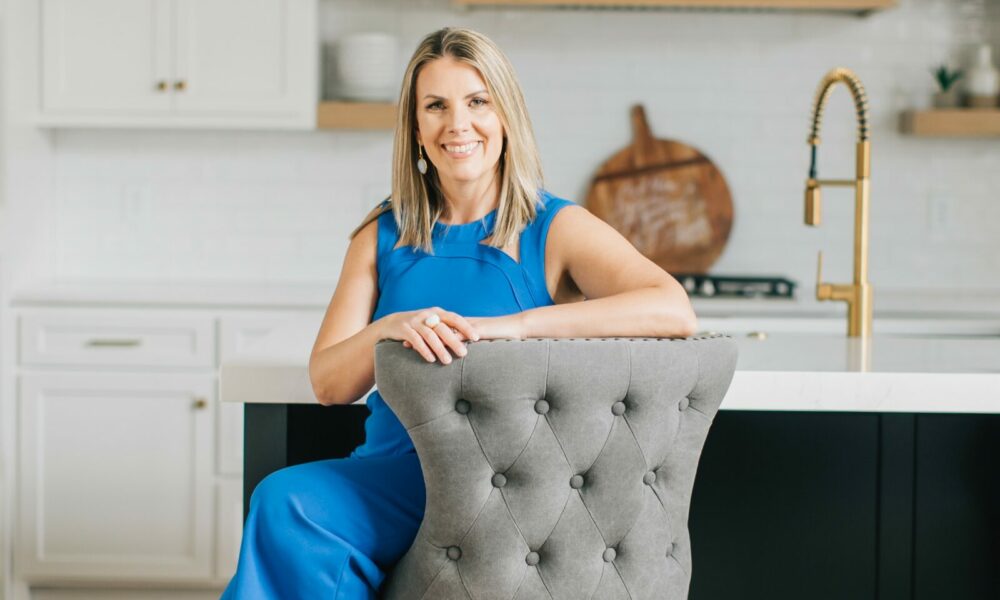 Today we'd like to introduce you to Kristin Fontoura.
Hi Kristin, so excited to have you on the platform. So before we get into questions about your work-life, maybe you can bring our readers up to speed on your story and how you got to where you are today?
I've always been a planner, very goal-oriented. I was the person who could easily tell you where I wanted to be in 5 years. I also really love people. As a true extrovert, being around people energizes me. After completing my MBA, I found myself in a thankless corporate job surrounded by people who didn't inspire me or motivate me to be better.
I spent a lot of my time in a cubicle, which I'm convinced is where creativity goes to die. I worked in marketing, go figure. Overall, I found that "climbing the corporate ladder" wasn't what I wanted after all. I knew I could do more, influence more on my own.
I wanted to interact with people and directly impact their lives for the better. I quit my job not exactly knowing where I would go from there but knew I couldn't stay. Looking back, I think I needed to free myself of the burden in order to give space for what was to come. Fast forward a few months, my husband and I were looking to buy our first house.
We didn't have a clue about the process of buying a home. So we drove from house to house calling the agents who had the sign in the yard. At the time, I had the assumption that every real estate agent must be pushy, salesy, and always looking out for #1 – all the things I would never want to be. But one agent, in particular, was different. She asked a lot of questions, listened to what we wanted, and educated us on the process; she really communicated trustworthiness to us.
I really enjoyed the entire process, and she made us feel so confident along the way. When you're (delete young and)buying your first home, it's hard to really grasp the value of a home, but she really made us feel confident in the decisions we were making. That entire experience really planted a seed in my mind.
I remember thinking that she didn't fit the mold of the assumptions I had about real estate agents, and based on our experience with her I could see myself in those shoes. Almost a decade later, I still call her for advice. She's been an incredible friend and support for my business. A few months after buying our first home, I enrolled in real estate classes and got licensed in Kansas and Missouri.
Transitioning from a "safe" every two-week paycheck to being an entrepreneur was very scary. Still, the personal growth, the relationships, the freedom, and the confidence that I am capable of starting and growing my own business have been so fulfilling. I don't see myself doing anything else. 2021 was my most successful year to date if the measurement is the bottom line, but I don't really think that's a fully accurate picture of success. Growing a successful real estate business today requires a lot of patience, consistency, and authenticity.
The efforts you put in today may only be realized tangibly a year from now. The success I had in 2021 came from years of planting and watering seeds not only in my relationships but also in myself. I continue to work with both buyers and sellers, I have recently started mentoring new agents, and my husband and I are growing our investment portfolio.
We purchased our first investment property in December of 2021 and I'm excited to grow in the area. There are endless possibilities in real estate and that's one of the things I love about it!
Alright, so let's dig a little deeper into the story – has it been an easy path overall, and if not, what were the challenges you've had to overcome?
A real estate business is rarely smooth, and different things are hard at different times. Working through periods of self-doubt is probably one of the most challenging things. You often hear the phrase "fake it til you make it", I don't believe in that at all.
While there were insecurities I had in working with my very first client because I had not gone through the steps yet, I quickly learned that you draw confidence from the strengths you already have and other experiences. I learned to say not only to my clients but also to myself "I'm not sure, but I will find out". People are surprisingly gracious with that.
Time and experience have taught me that your clients don't necessarily expect you to have every single answer, but they expect you to do the work and be honest with them. Real estate and entrepreneurship are ever-evolving. While the steps are generally the same, the people and circumstances are always different, so you have to be flexible, adapt, and believe that your experiences thus far have equipped you to handle the challenge at hand.
Being an entrepreneur can often feel very lonely. Friends and family don't always understand what you're doing or support you in the way you might expect, but it helps you grow and adjust your expectations. Removing some of those expectations can be really freeing allowing you to focus on attracting your ideal client and finding support in unexpected places.
When growing a business, you have to get comfortable with trial and error, which is different in my opinion than failure. As a perfectionist, this is something I'm in constant self-talk about, but I'm growing.
Can you tell our readers more about what you do and what you think sets you apart from others?
I was born in Kansas City but spent the majority of my childhood in Brazil.
We moved to Brazil when I was five and moved back to my Senior year of High School. So yes, I speak Portuguese fluently and learned Spanish as well. My language skills have come in handy a time or two. But mostly, the experience of being a third culture person (not fully American, not fully Brazilian) provided me with a wealth of understanding of people.
It expanded my worldview at a very young age and has afforded me the ability to look past cultural or circumstantial boundaries to ask deeper questions that help me to further understand my clients and their needs. Sometimes people don't even realize they have a need until you ask a question and they have time to process it. I believe that has been a real asset in my business and it helps build trust.
Having moved more times than I can count, I understand first-hand the challenges big transitions can bring. Whether it's moving one neighborhood away, across the state, or across the ocean, I excel in breaking down overwhelming tasks into actionable steps with careful consideration for my client's needs. I can really empathize and love working with transfer clients.
It can be very scary to move to a new city and even knowing just one friendly trustworthy person can make all the difference. I also love working with move-up buyers and sellers. There are a lot of moving pieces when you are selling and buying at the same time; it can be very stressful. Thoughtful communication is one of the pillars of my business. Because of it, I am able to build trust, reduce stress and anticipate needs. This really helps my clients transition as smoothly as possible.
One of my superpowers is converting real estate data into tangible dreams for my clients. Anyone can look at listings online, but the ability to see potential, understand the value and why a particular house would or would not be a good fit for my client or list for a particular price is a skill that is developed over time.
And if our current market has taught us anything, it's that a realtor must excel at contract writing. Writing a winning offer isn't just filling in the blank spaces on a form. To win, you need to know the why and the how for every blank space; there's a strategy involved.
In 2021, I was really proud of my work. The market was extremely competitive and I only had two clients who won their offers on the third try. To be fair, we were beat out by cash offers in both circumstances. Aside from those two, I'm 1 for 1, which is kind of remarkable. Being able to liaise between buyer and seller and come to a win-win can be a real challenge. (same paragraph)It's only winning if it's what is best for your client, so I take special care to make sure the offer is responsible and that my clients will be protected as much as possible long term. I do not in most circumstances waive appraisals or inspections, even just that sets me apart in today's market I think.
How do you define success?
I probably don't define success as most people in my industry would.
Realtors are all about the numbers. While I think numbers are important and tell a story, it's a very one-dimensional viewpoint. Are you living the life you were called to live? Do you wake up in the morning grateful for the life you have? Did you help make someone else's life just a little bit better? Do you love the work you are doing? Have you grown as a person in the last week, month, year, or decade? To me, that is a success.
Contact Info: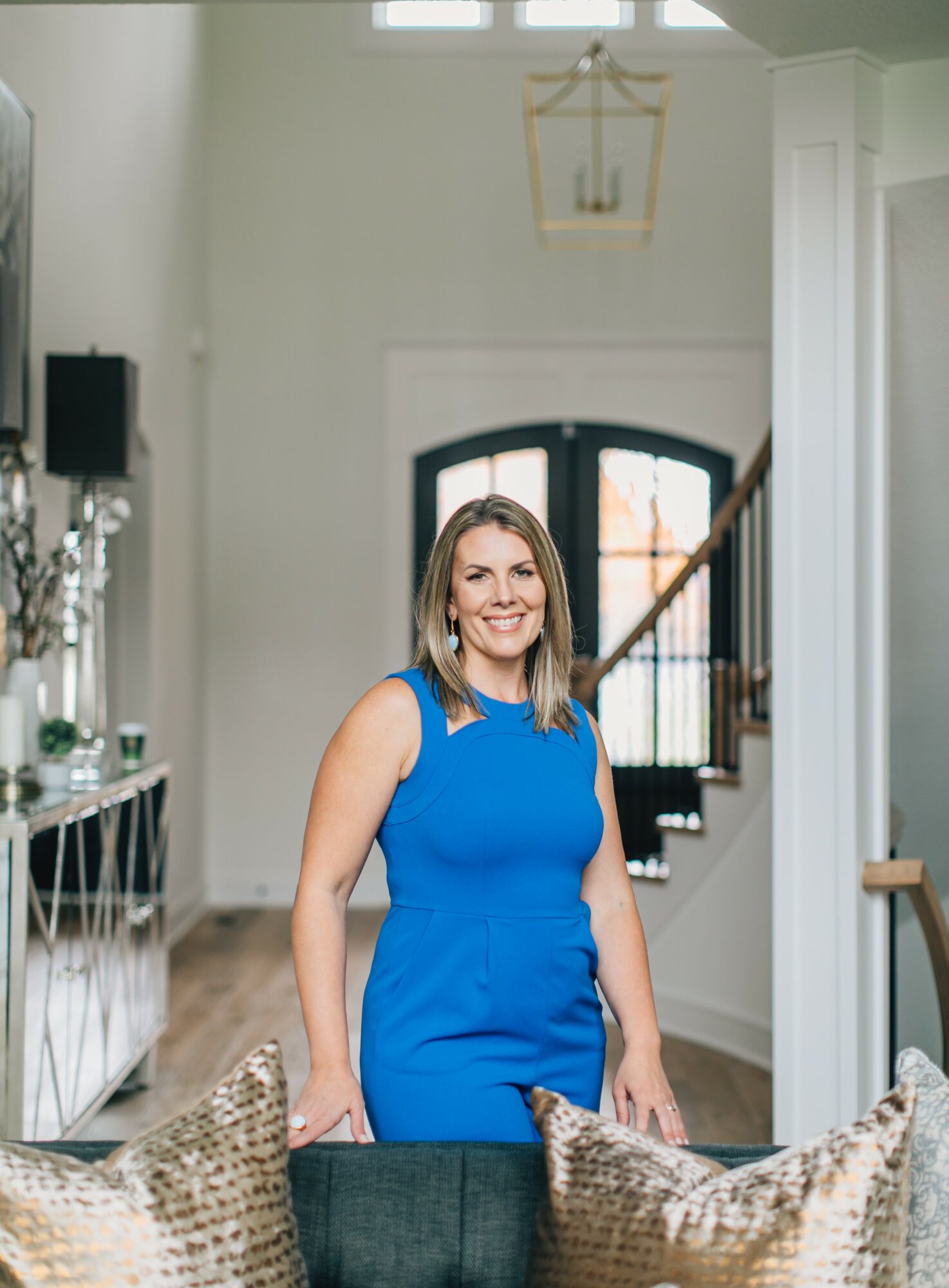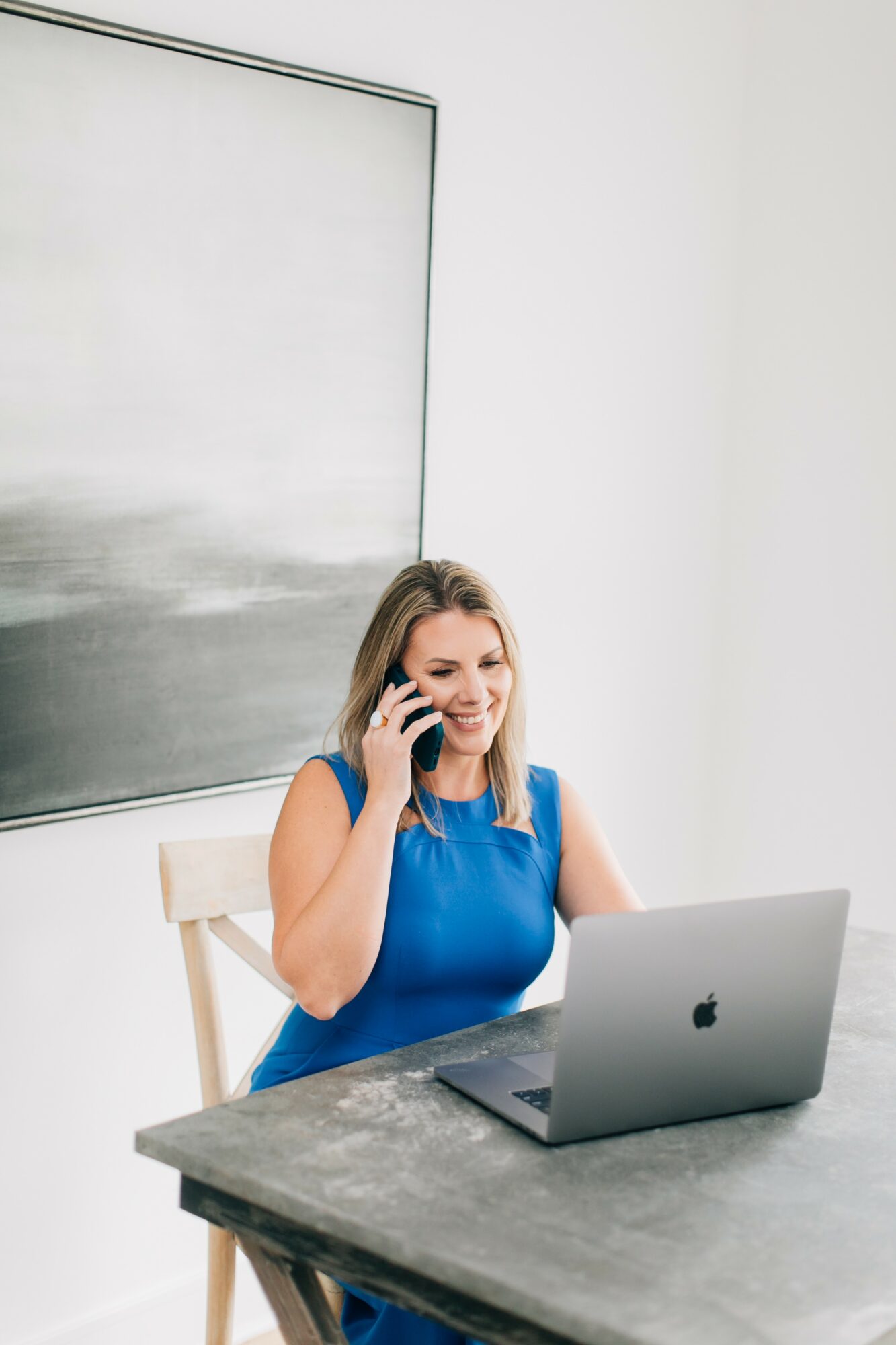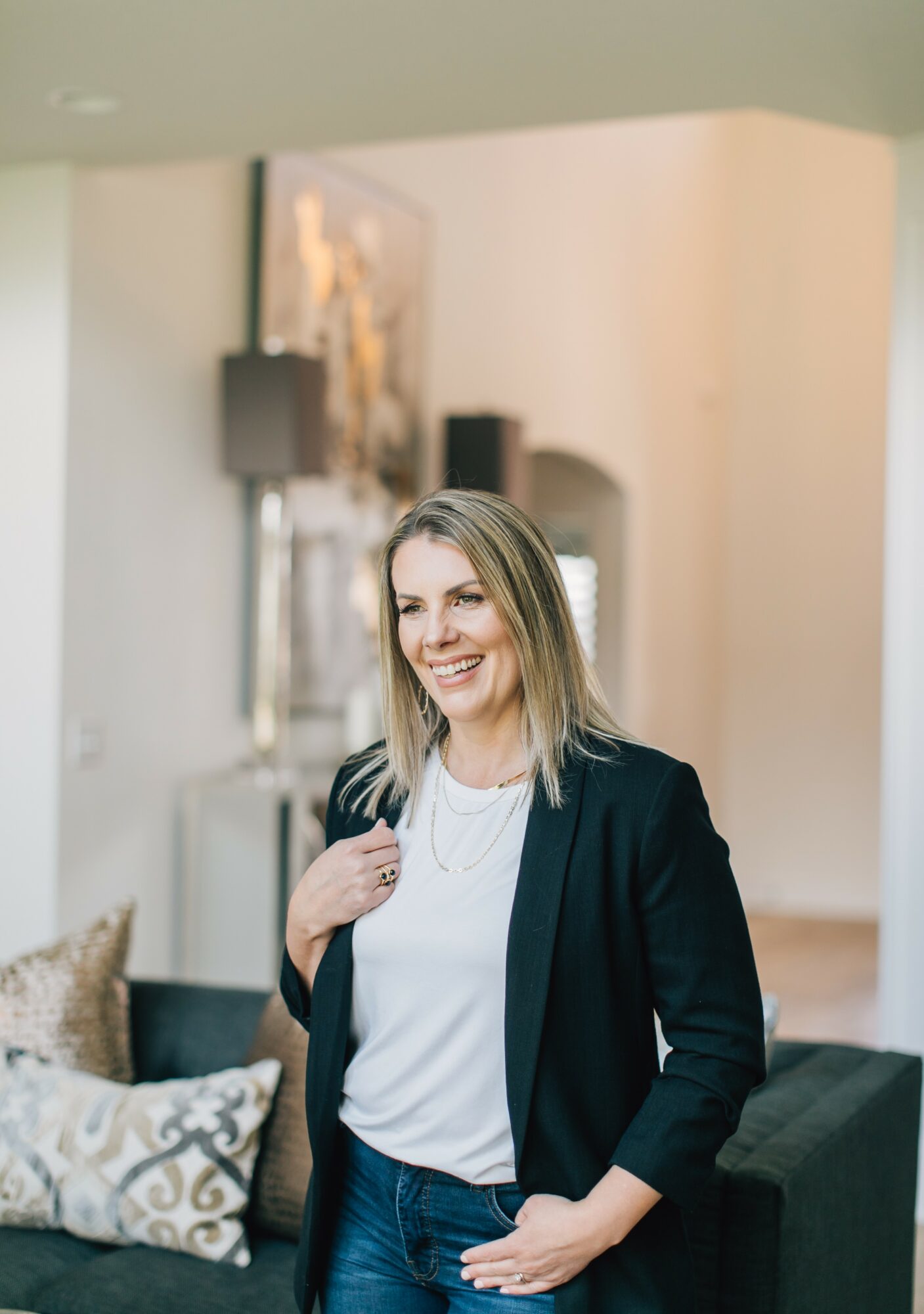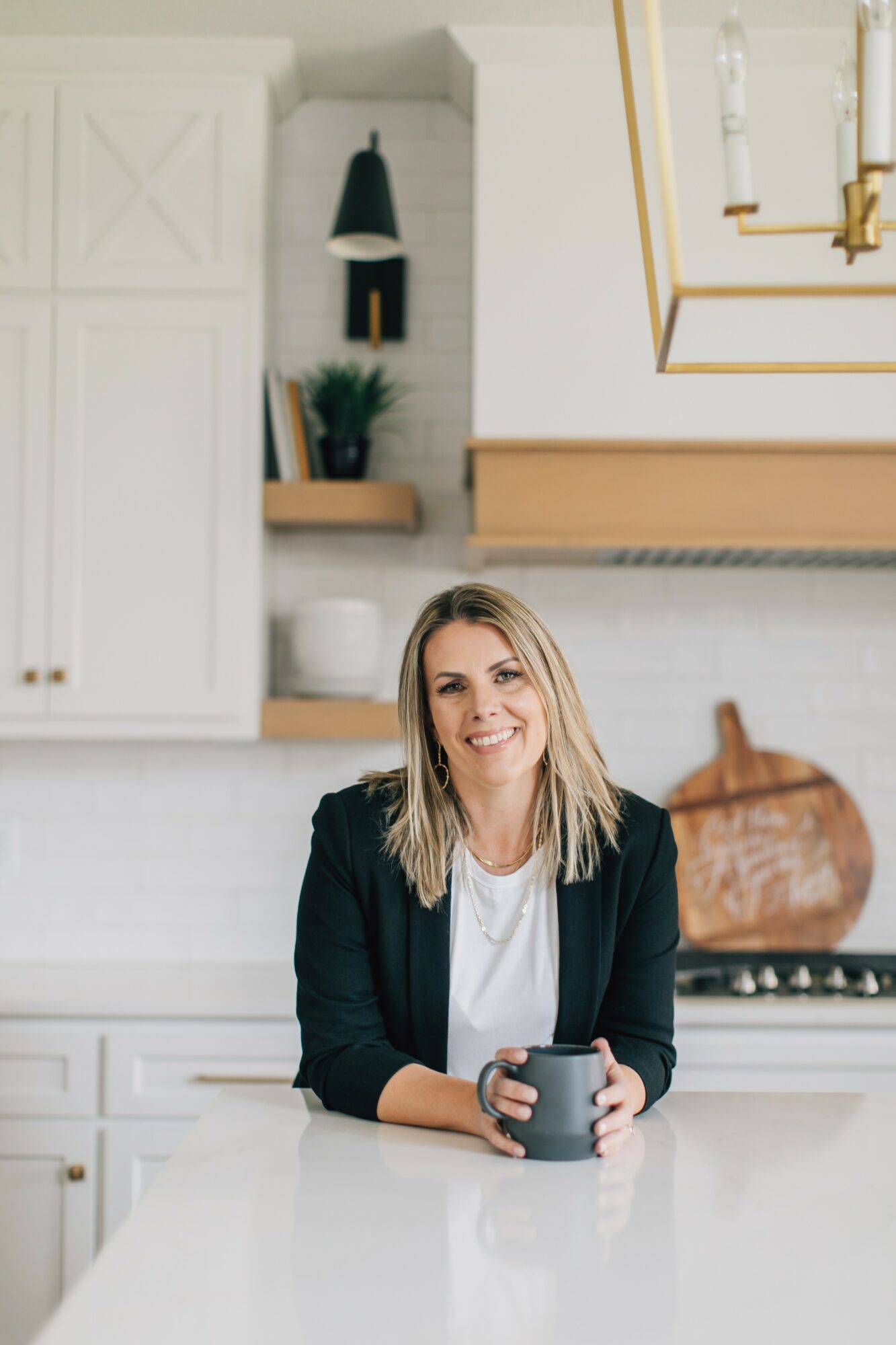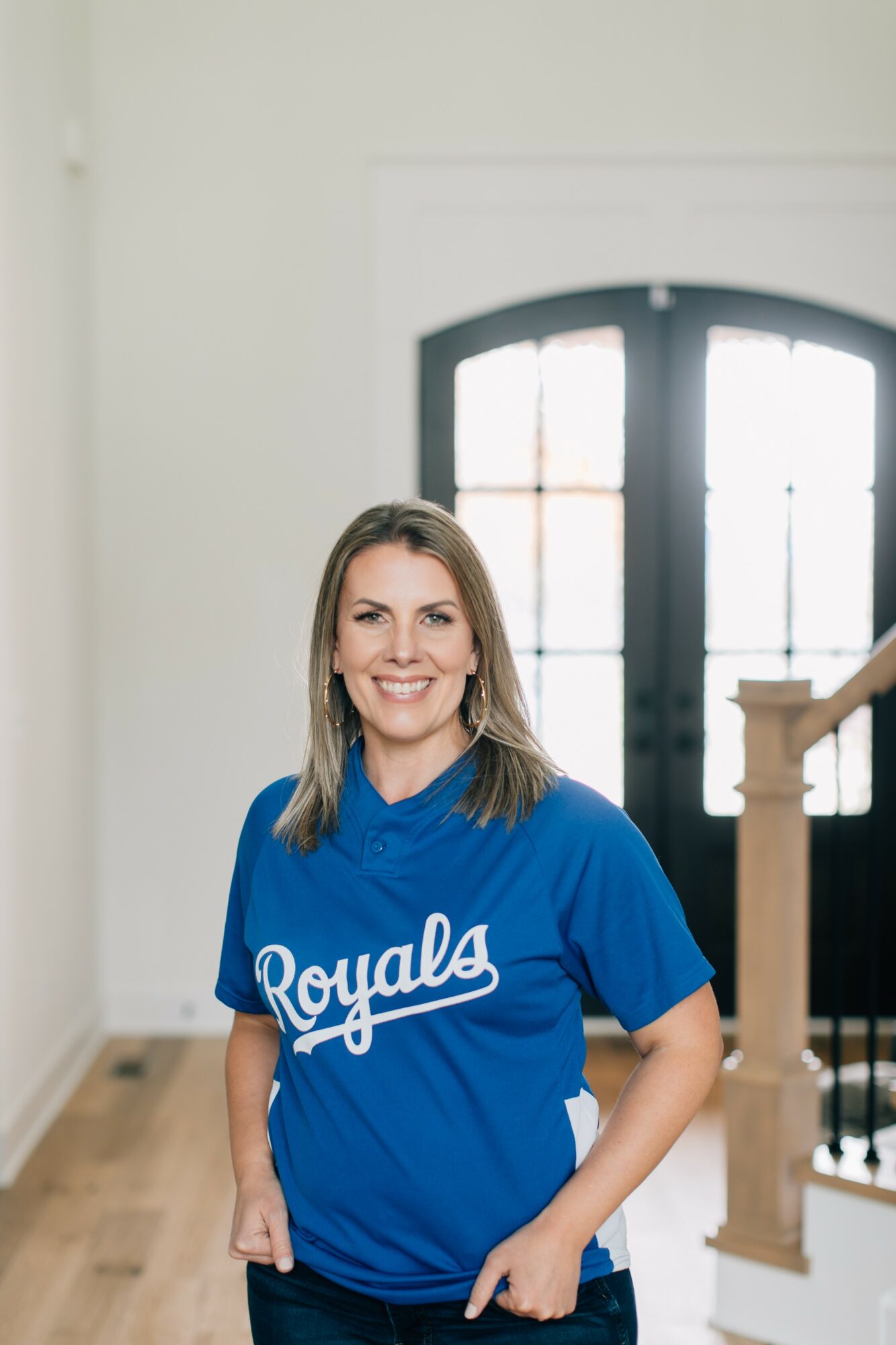 Image Credits
Misty Rodda Photography – https://mistyrodda.com
Suggest a Story:
 VoyageKC is built on recommendations from the community; it's how we uncover hidden gems, so if you or someone you know deserves recognition please let us know 
here.