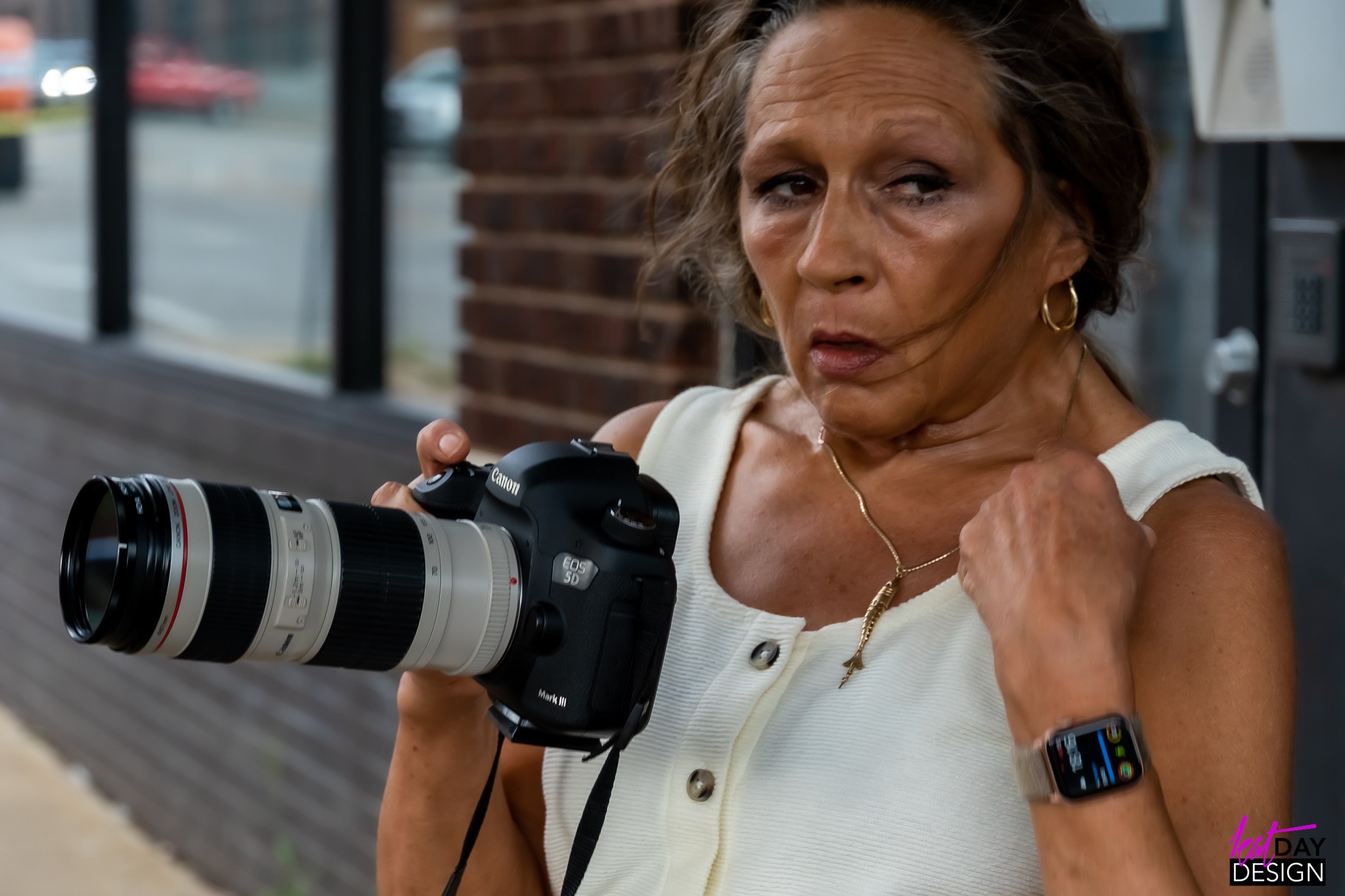 Photo taken by Brian Ousley of BOOM Photography
Today we'd like to introduce you to Kathryn (Kat) Day.
Alright, so thank you so much for sharing your story and insight with our readers. To kick things off, can you tell us a bit about how you got started?
How did I get started? Wow, there is a story. I will simplify things and cut to the chase. I came home to Kansas City in March of 2013 in a wheelchair. After going through eight surgeries in Fort Worth, Texas, from 2003 through 2012. 
The first surgery they removed a brain tumor and the other seven were on my C-spine. I was told by the doctors in Texas that I would never walk again. Since then, I have been fighting two disabilities. I lost mobility in my neck to turn my head due to the surgeries. I also suffer from PTSD due to a series of traumatic events that happened in my past. I was not going to let anything get me down. I got out of that wheelchair and decided to go to college.
In April of 2014, I enrolled in an online college and began my journey in graphic arts. I received an associate's and continued to a bachelor's from Independence University. That was not enough. I started at Full Sail University in 2017, getting my MFA in Media Design. I still felt incomplete. So, I went back to Full Sail University to earn my MA in New Media Journalism. Finally, everything started coming together.
I have always loved photography, and with the combination of building my camera gear and working hard at my studies, I achieved and gained the skills I needed to continue to grow. I created a website during my college courses and learned about video, audio, social media, writing articles, and many more skills. I took a great interest in the arts in the Kansas City Crossroads Arts District when I came home in 2013 and throughout college.
I gained a new family in the arts, spending a lot of time in the Crossroads at MOD Gallery & Space, getting to know a lot of very gifted and talented artists and musicians. My husband artist, Richard Day, used to write me letters in Texas about what painting he was working on and the different artists he loved. Van Gogh, Picasso, Rembrandt, Dali, Pollack, etc.
Art is an essential part of our culture and history. Art allows us to open new doors, meet new people, and is a vital part of society. My journey is just at the beginning, but it is a journey that I want to continue to grow in telling stores of artists, musicians, and gallery owners.
Would you say it's been a smooth road, and if not, what are some of the biggest challenges you've faced along the way?
First I had to find myself after years of pain and living on the edge. The obstacles during my college years have been long sleepless nights, dealing with neck pain, transportation issues, and being buried in my studies. I also have to care for my husband that is 20 years older than me. New Media Journalism challenged me to get out into the public to meet new people. My classes also opened my mind to learning and pushing myself forward. I still feel like I have a lot to learn. There is an old saying that when you are green, you're growing, and when you are ripe, you are dead. I do not want to be ripe. I want to stay green and growing, staying up to date with the latest technology. I like to push myself to new limits.
I obtained more knowledge, creative free will, and self-confidence than I ever got from any other degree in my journalism studies. My classes challenged and pushed me, forcing me to get out of my comfort zone to meet and talk with new artists during a pandemic of all times. 
Journalism challenges me to face my fears and get the story. My classes pushed my limits to go out into the public doing interviews, taking photos, and video. Suffering from PTSD, my first instinct is to stay in my safe little cubby-hole away from people burying myself into studies. 
One of the artists I interviewed and met stands out more than others.  He is now my dear friend. He was new to the Kansas City Crossroads Arts District at MOD Gallery & Space, and his talent and personality radiated. His style was raw, fresh, and bold. I started a conversation, and there was an immediate connection which is rare. I asked him if he would do a podcast with me, and he was leery at first, like, who is this chick? That artist is Justin Canja of PaperMonkeyMovement. Canja had recently moved to the Kansas City Area. Since then, I have done two podcasts and written two different articles with Justin.
As you can see, I have overcome many obstacles and gotten myself out there. I still feel like I should be doing more.
Can you tell our readers more about what you do and what you think sets you apart from others?
What do I do? I am a journalist, photographer, and graphic designer for Kat Day Design. I am also Editor in Chief and Content Creator for Wolf Den Media Productions, LLC. Recently I finished a book layout in InDesign at the end of November for the Marshall Writer's Guild Anthology. It was a lot of work, but I got a lot of enjoyment from taking hard copy pages and turning them into a book. "Deep Roots in Missouri." is already out and published. As soon as I turned a print-ready pdf to the printer, he was printing.
I am now doing a couple of books for artist, educator, writer, and community activist Hugh Merrill. Hugh's art has been featured in museums worldwide, and I am honored to be working with him.
I have written about various artists in the Kansas City Crossroads Arts District featured at MOD Gallery & Space. I also designed and started my website at www.katdaydesign.com. I got started on this project while in college, working on my Master of Arts in New Media Journalism. My final projects for school were to do an article on how the Crossroads Arts District began in Kansas City, Missouri. After writing, interviews, and podcasts, I wrote a thesis on how I created my project. My thesis was 47 pages long, and I got an A+ on the final version. Talk about a lot of work. I made class valedictorian, won an Advanced Achievement Award and a Coarse Director Award, and graduated on October 29, 2021.
Besides writing articles on featured artists at MOD Gallery & Space, I also did the social media and photography for First Friday events at MOD in the Crossroads Arts District. I reported multiple stories on Owner Brian Ousley, the MOD Gallery & Space owner.
I have been keeping busy with plans to continue my website. I am currently working on a book cover and layout for an artist and working for Wolf Den Media Productions doing the layout and design for SPM Magazine, a Billiards magazine rated the third top billiard magazine worldwide. Work can be busy getting a book done before Christmas for the Marshall Writer's Guild and meeting deadlines for SPM Magazine. 
My true passion lies in my website, one day, hoping that it will make a difference in the Kansas City Crossroads Arts District, helping Brian Ousley, owner of MOD Gallery & Space, and the artists that come through the MOD.
After writing a couple of stories on the artist and founder Sharon Eiker of Jump Start Art KC, I was asked to be on the board of directors for Jump Start Art KC. This non-profit organization helps emerging artists with the resources they need. Jump Start also finds artists who need that extra push to get them back into their art, whether helping with art supplies, resources, or the proper connections. We recently had a charity event at MOD Gallery & Space on Sunday, December 15, 2021. Since the pandemic, the charity event was our first event of 2021 to raise money and art supplies for artists in need.
Do you have any memories from childhood that you can share with us?
One of my childhood favorite memories was going down to my grandpa's farm in LaCygne, KS., and getting together with the rest of the Brown family. My aunt was an artist, I loved to watch her paint.  My uncle was on the Radio, and it was fun listening to his stories. We all had a family dinner at Tasso's, a Greek Restaurant, and after a night of drink, food, and dancing, we drove down to the farm. I think that was one of the best times I can remember. I always loved listening to the stories they told.
My life has not been a bed of roses and I am glad that I am strong willed and determined and have found my niche. My story goes much deeper. I am grateful for the people in my life today that have inspired me. 
Contact Info: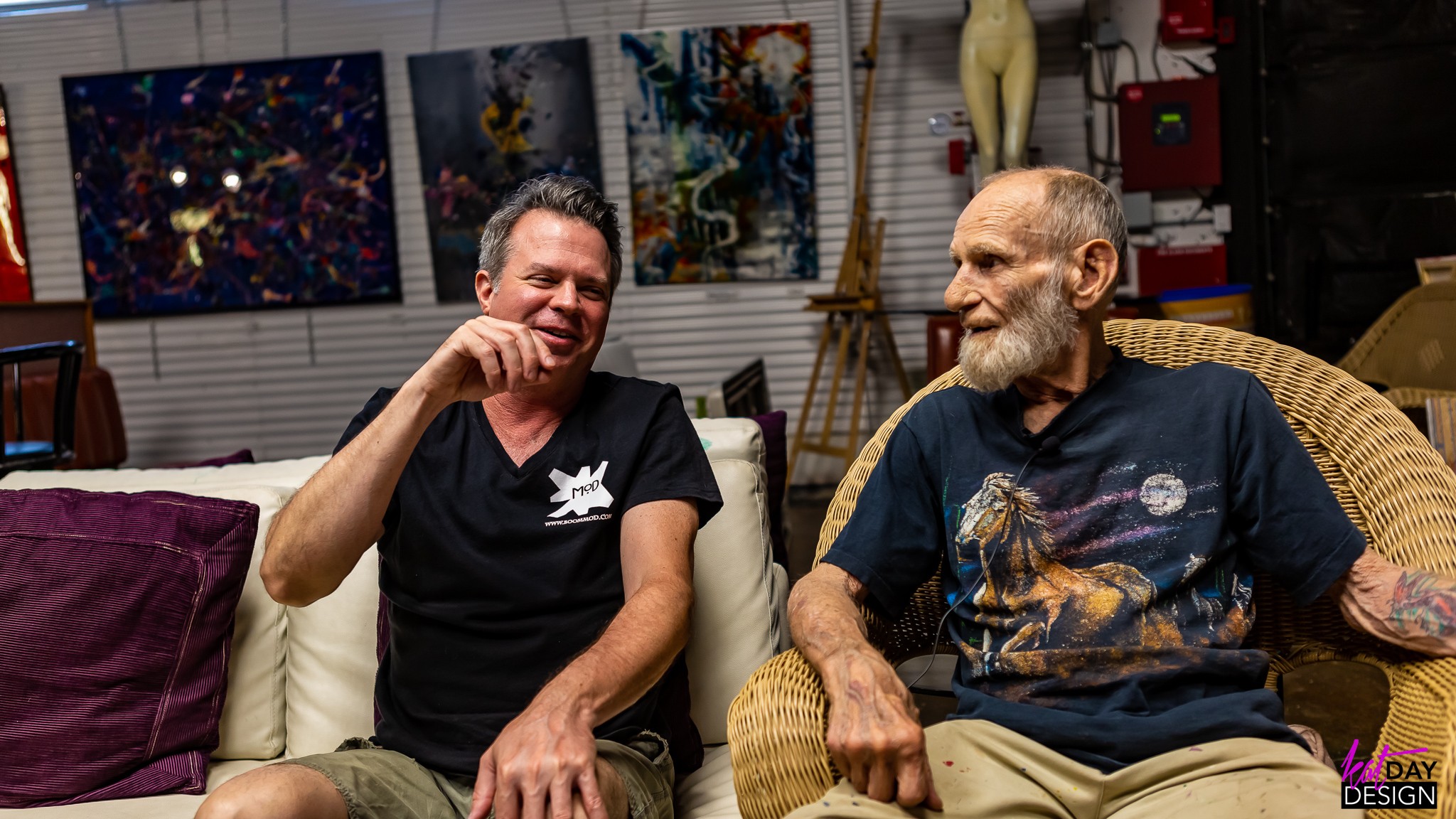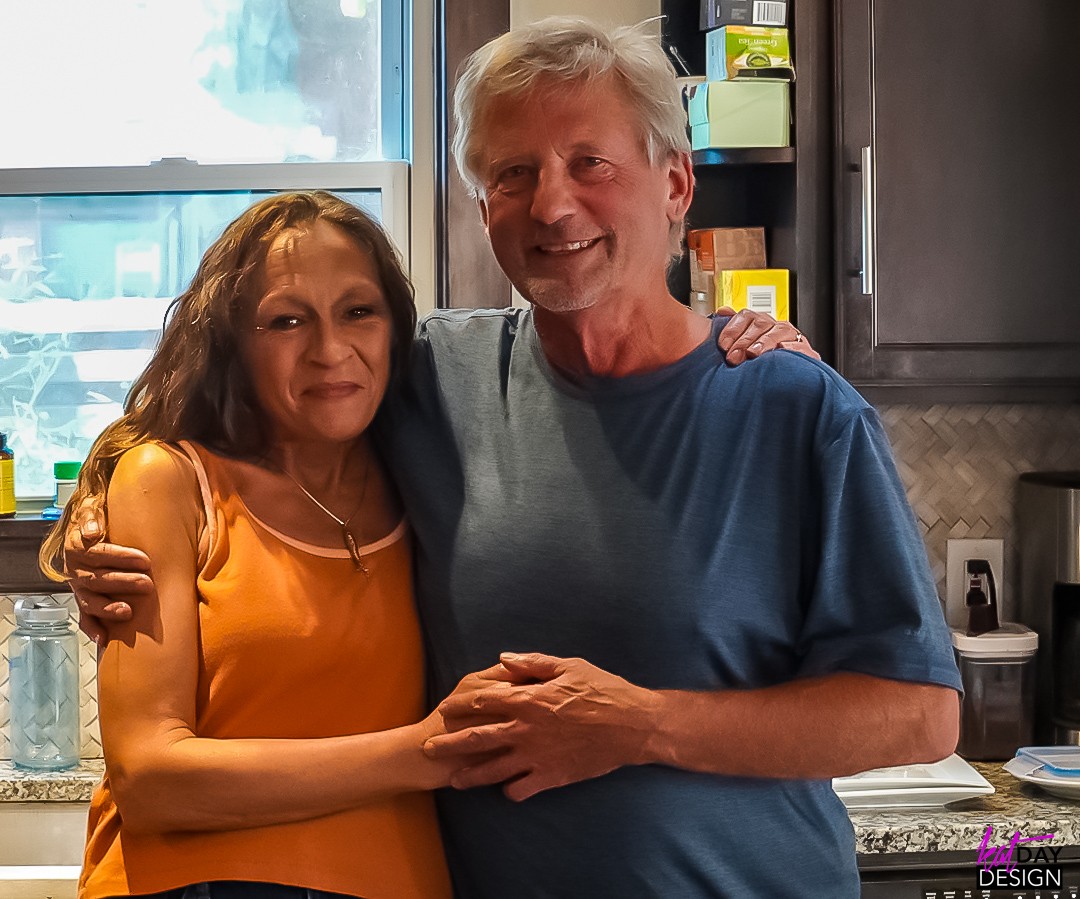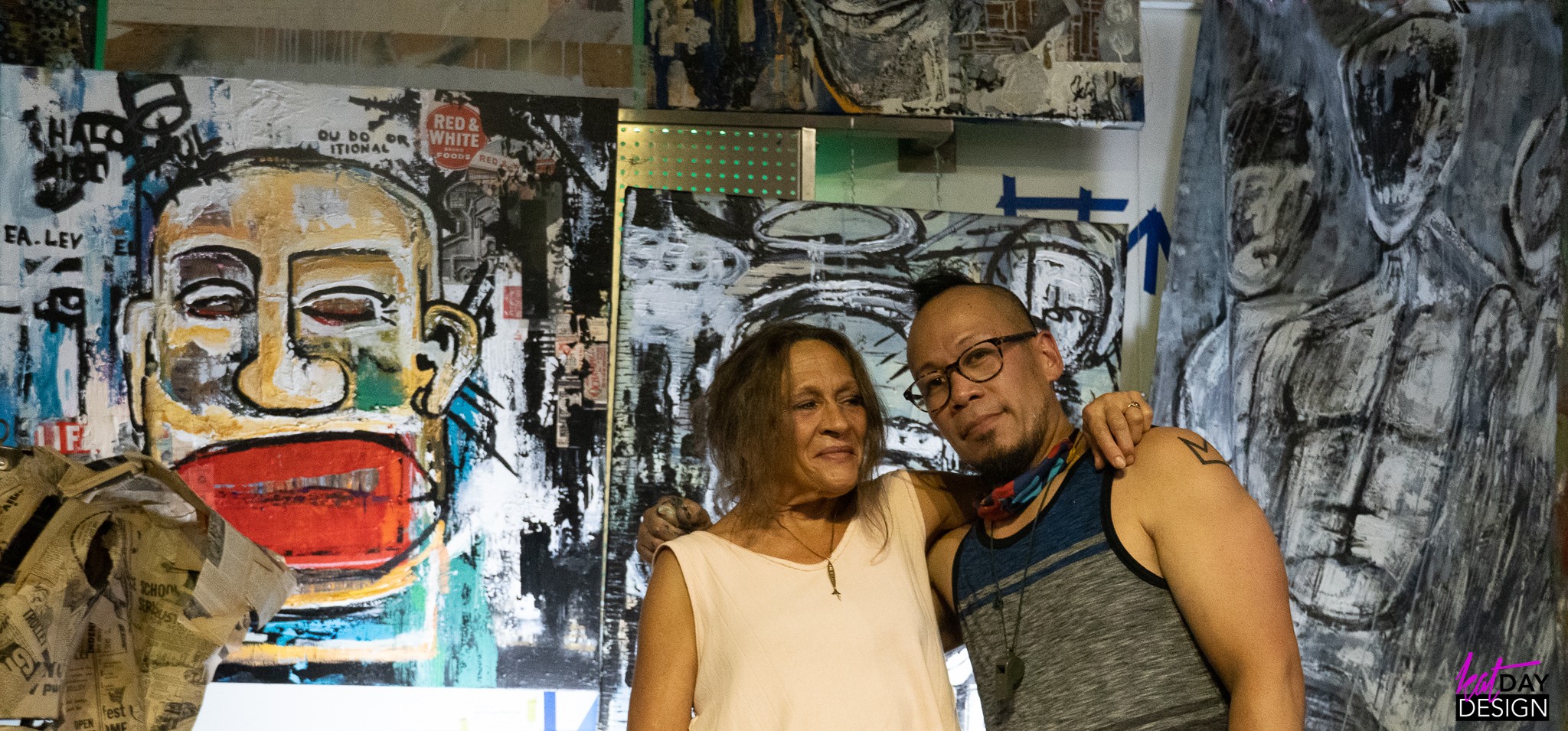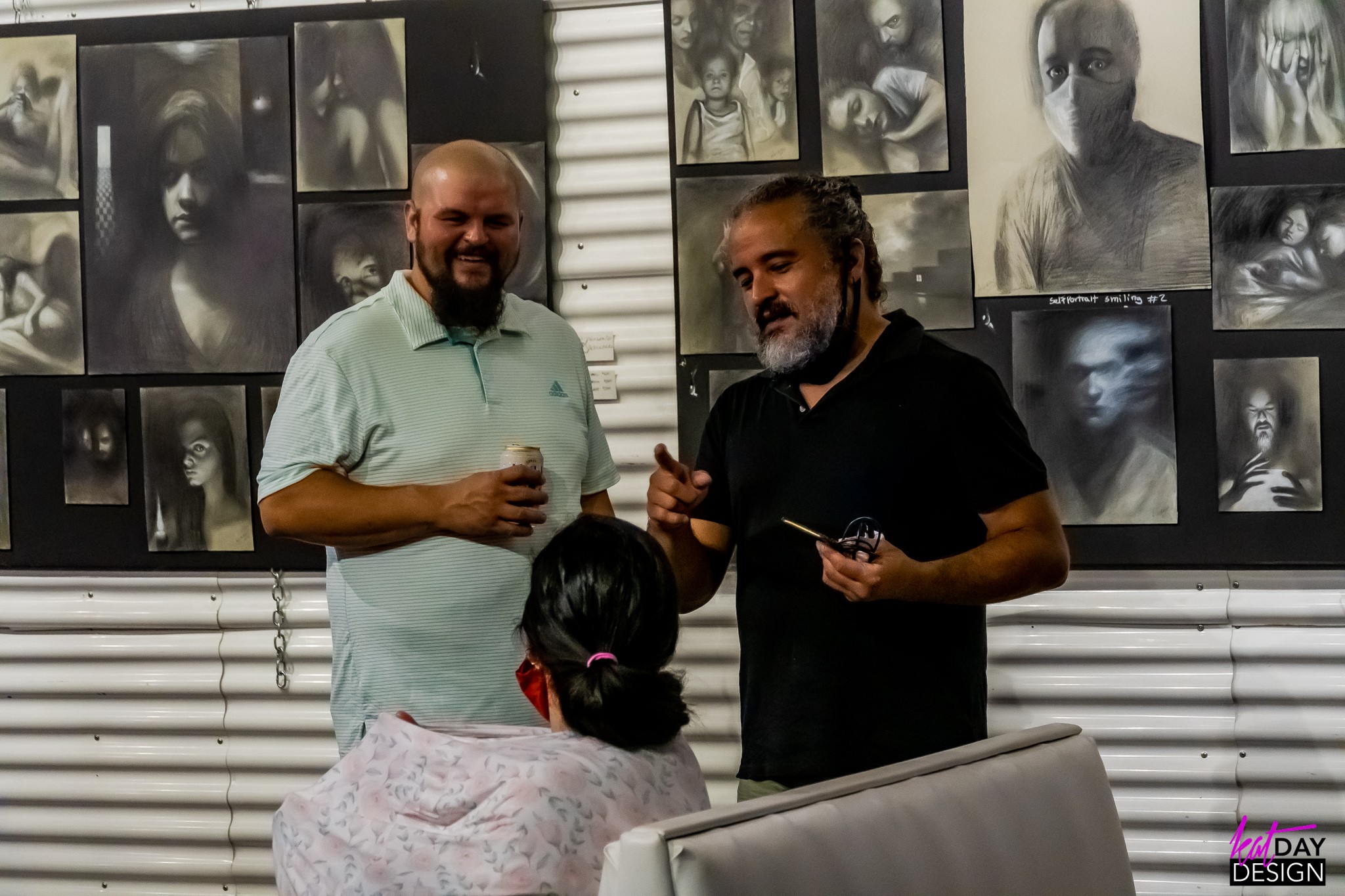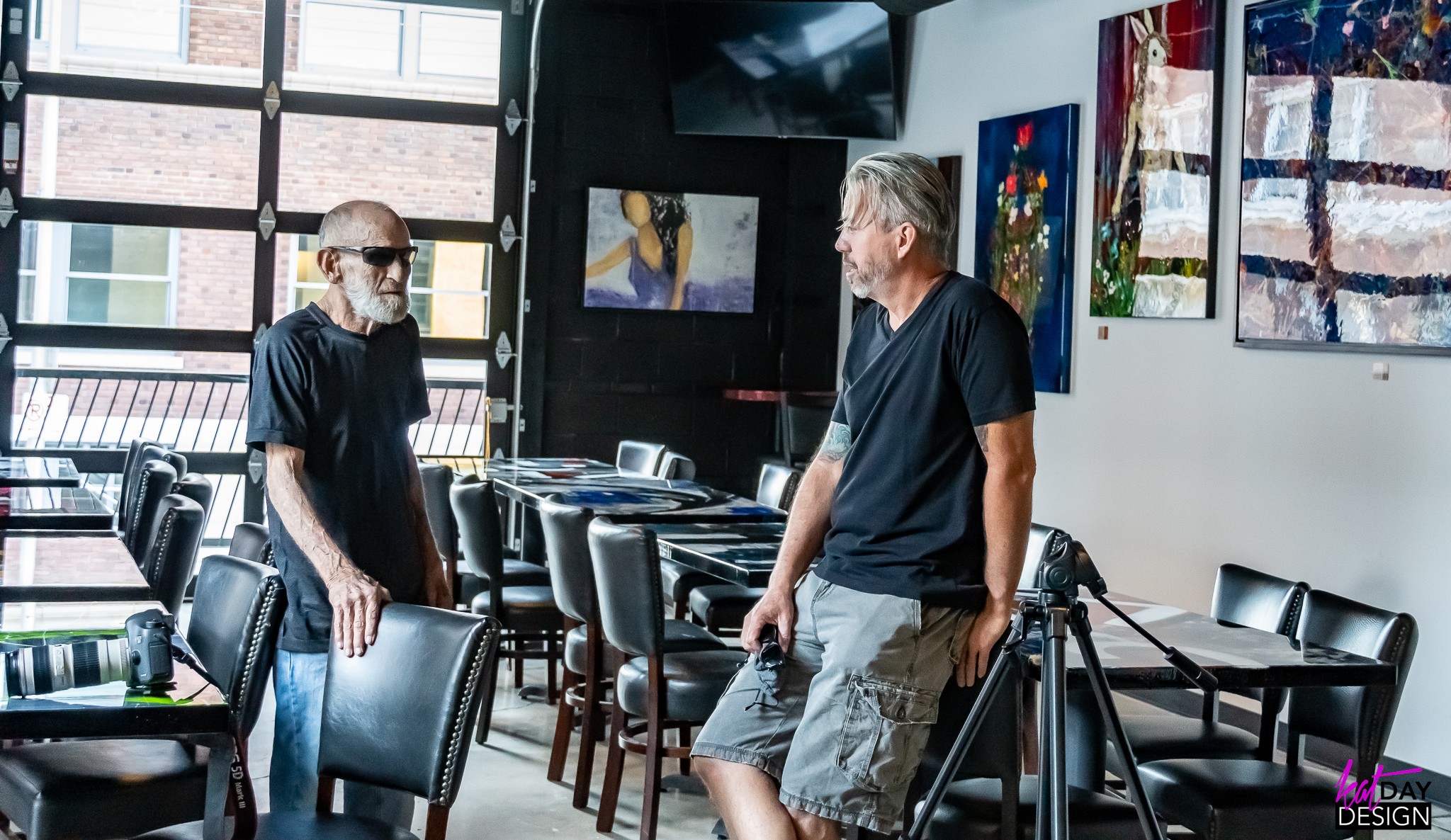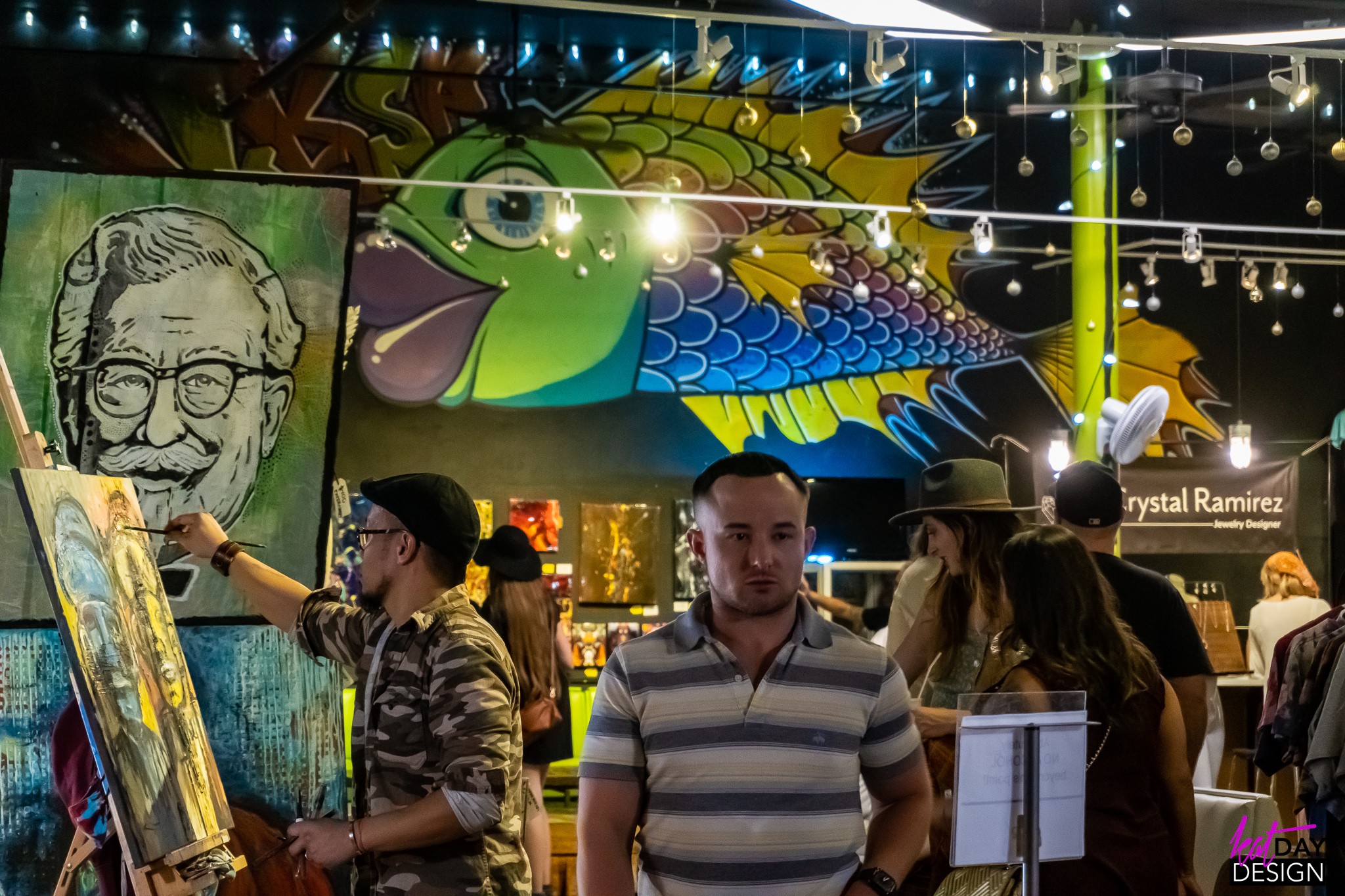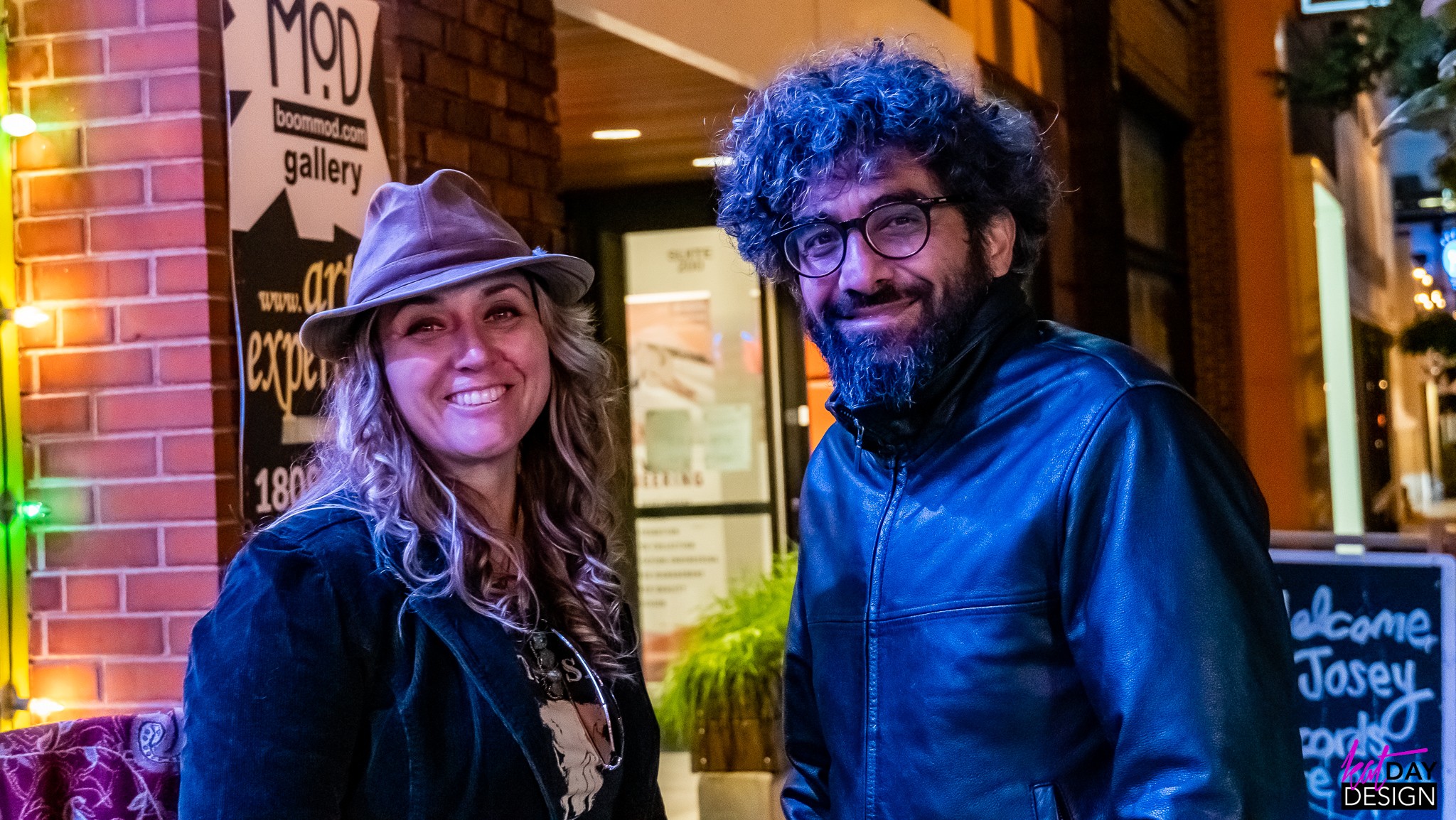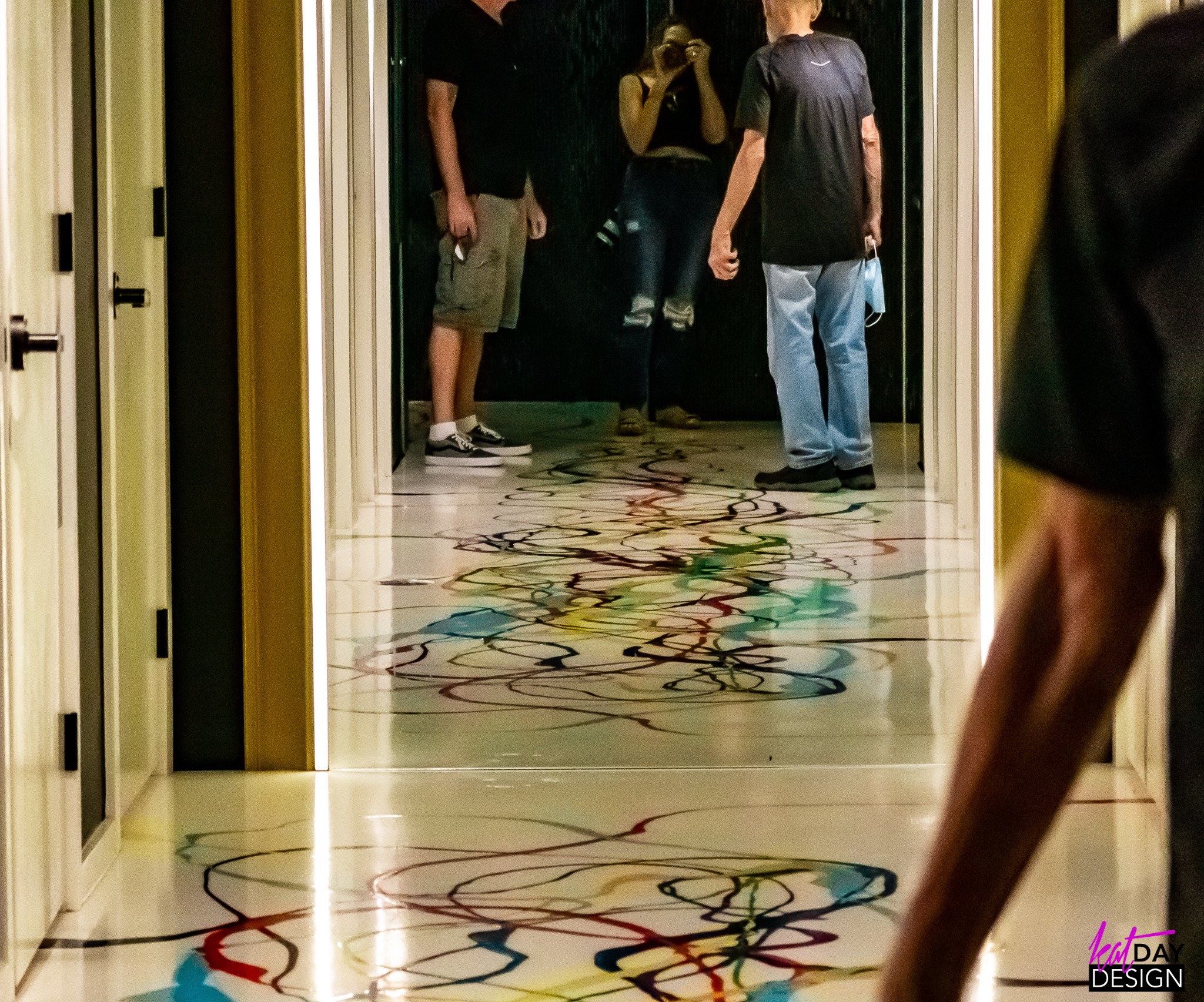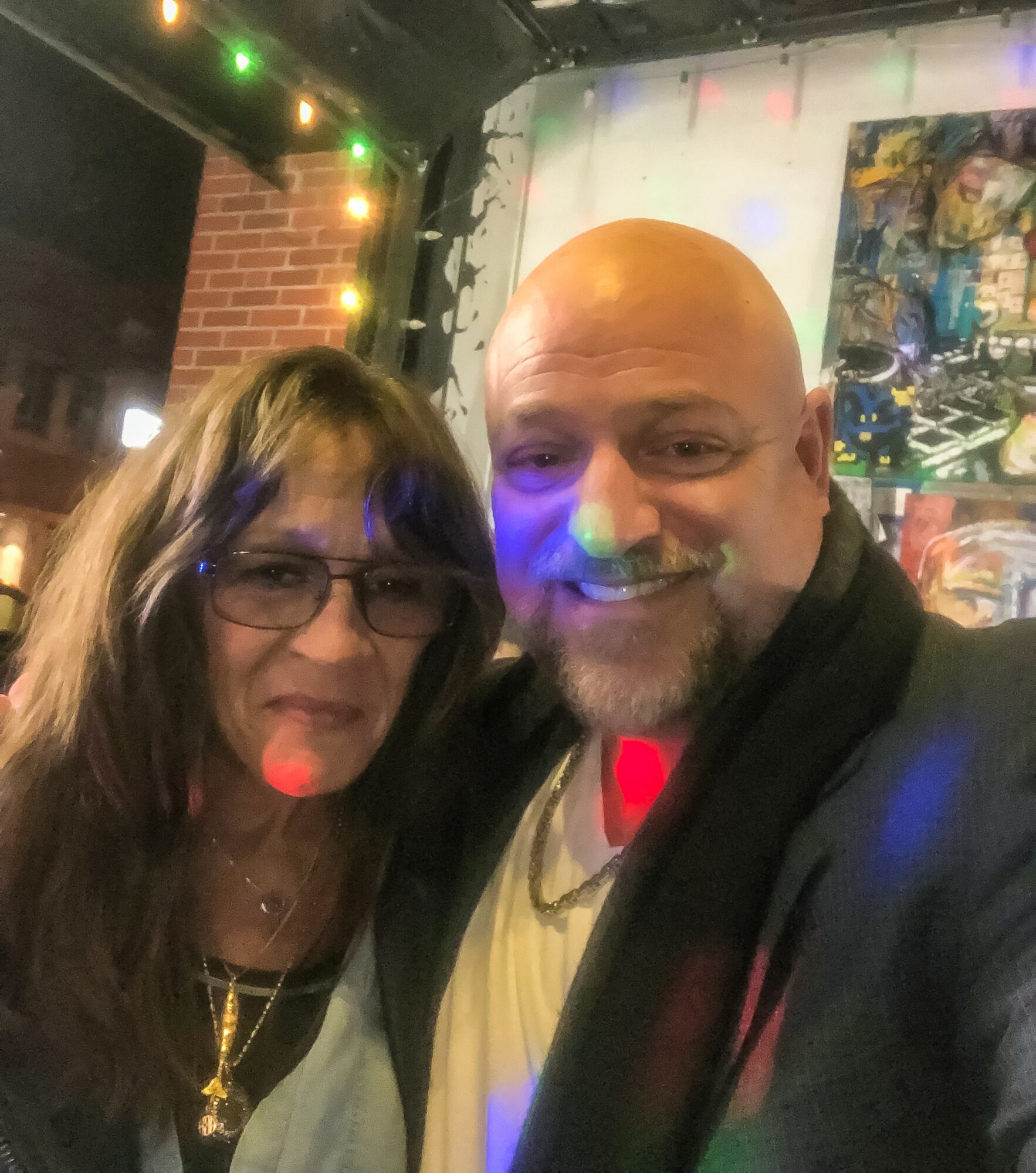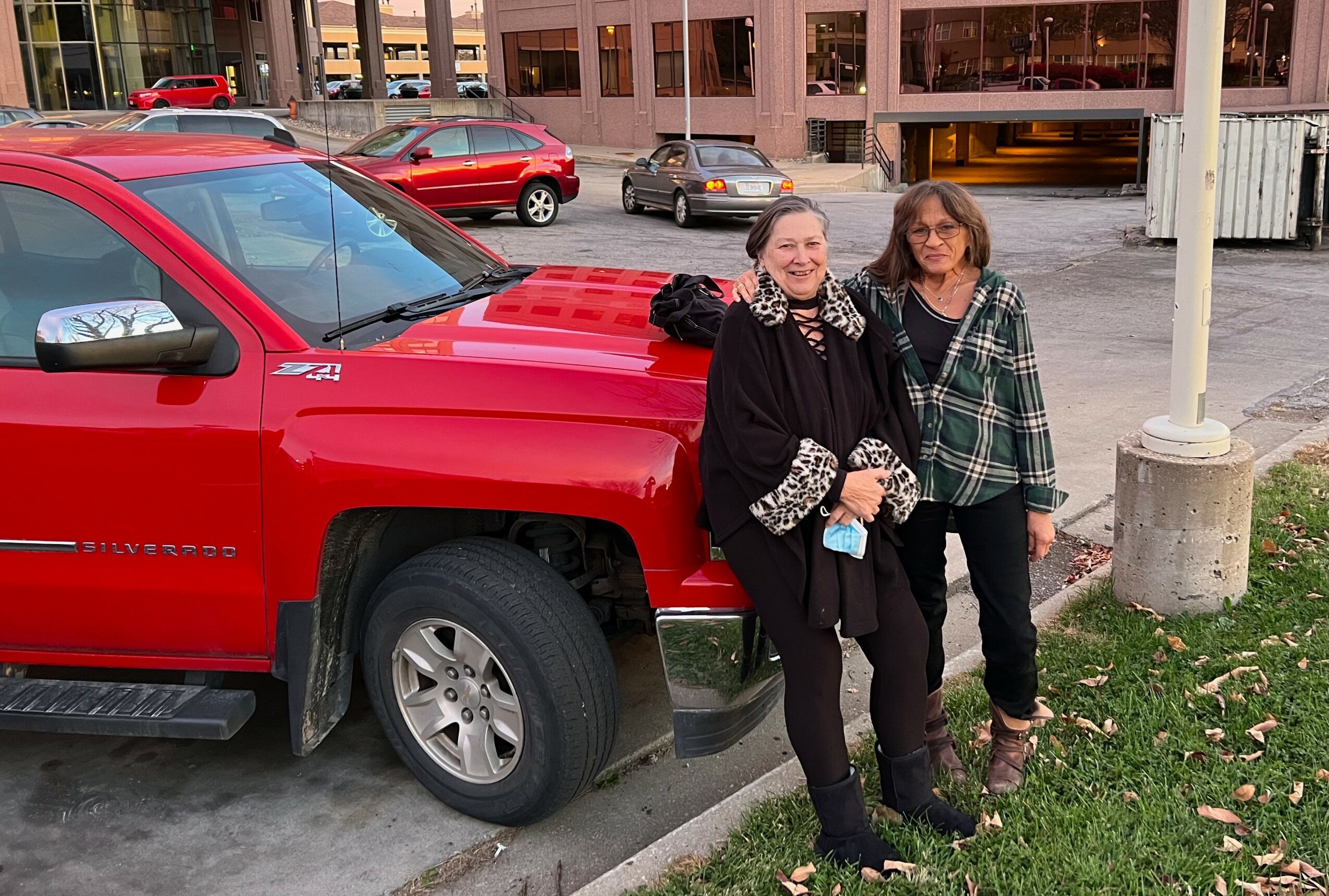 Suggest a Story:
 VoyageKC is built on recommendations from the community; it's how we uncover hidden gems, so if you or someone you know deserves recognition please let us know 
here.