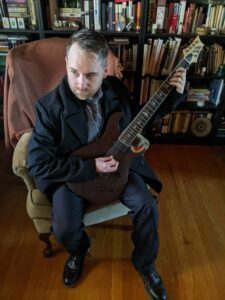 Today we'd like to introduce you to Jonathan Tucker.
Alright, so thank you so much for sharing your story and insight with our readers. To kick things off, can you tell us a bit about how you got started?
I've been a performing musician for the last twenty years in Kansas City. A decade ago, I joined an Irish rock band in town called Chance the Arm, which got me connected with the Irish festival circuit across the midwest. I jumped aboard a popular renaissance faire pirate rock act called the Musical Blades about four years ago, which allowed me to branch out to the east coast as well as several prominent ren faires in the midwest.
My bandmate and partner in crime, Olivia Harding (who lives in NYC), also performed with ren faire acts, including The Greatest Pirate Story Never Told, ultimately landing on her current group, Music the Gathering. She's a highly trained singer, performing with a popular a cappella group in NYC called Stiletta.
I met Olivia at the beginning of 2019 at a ren faire in Florida, and we quickly became close friends. I invited her to join me on a new project I was calling "Gumshoe Noir," which at first was just a collection of possible song titles, like "Gumball" and "Reading Rambo", but the project quickly lost momentum. And then Covid happened. What should have felt like ample time to write became a sort of anxiety survival trial. I was totally uninspired. I heard the same thing from many colleagues and bandmates. The initial wave of the pandemic left everyone feeling so out of it and uninspired to write that we just…didn't.
I got married in the Fall of 2020, and shortly thereafter things started to feel somewhat normal. I confided in my wife how uninspired I was about writing, and she suggested that Olivia and I take an academic approach to this little Gumshoe Noir thing that was on the shelf. And that's exactly what we did. Olivia and I started giving each other homework assignments about the idea of "Noir". We would suggest a movie to watch, like The Maltese Falcon or Dark City. Or something to read like the graphic novel BlackSad. Olivia is a huge David Bowie fan, and she had a whole catalog of Noir-style Bowie tunes to share with me – things I hadn't really digested before.
We became inspired together, and a vision for Gumshoe Noir started to take shape. We spent December 2020 through February 2021 writing the album remotely, which allowed us time to reflect on the Noir art forms we were studying. Noir became less about the typical hard-on-their-luck detective and dark alleyways and more about the sense of isolation that we were all feeling through the pandemic. It allowed us to weave a colorful story with different musical genres, components, and styles to create Gumshoe Noir.
Can you talk to us a bit about the challenges and lessons you've learned along the way? Looking back would you say it's been easy or smooth in retrospect?
It's been one of the smoothest writing partnerships I've ever had. It's a privilege to work with Olivia – she has a lot of conviction in her vision and writing, but never in a way that didn't welcome a mutable partnership where we could help shape our ideas together.
It wasn't without struggles – the biggest being the distance. We wrote the majority of the album remotely using Zoom and Google Drive. I would write and record little musical vignettes and riffs and send them over to Olivia, and she would send back a more formed idea with her singing over my part. And then we would break it down and figure out what worked and what didn't work. It sounds tedious now that I'm writing about it, but it really never felt that way. I think it worked well for us because we're both used to tackling a project academically. We're both the kind of people (nerds) who would lead group assignments in college and probably hoard most of the work – sometimes that can be a challenge, but for us, it was a boon.
It was definitely easier when Olivia came to Kansas City to record the album with me after we finished writing. We spent two weeks at my house in Raytown and took our time getting things right. We could write so much faster in person. Additionally, Olivia had never been to Kansas City, so it was an added bonus that I was able to introduce a newcomer to my hometown. Noir is a very urban genre, and our album takes place in a fictional city that is definitely an amalgamation of NYC and KC.
The mixing of the album was probably the biggest challenge in communication, and it really has more to do with the remote aspect of our arrangement and the communication barrier between engineering and creativity. Still – I think we triumphed here. Olivia created a goofy video that you can see on our social media accounts that sum up working on sound mixing without a shared vocabulary – it includes the line, "The drum kicks are a little CHCHCHCHCH – can we fix that?"
As you know, we're big fans of you and your work. For our readers who might not be as familiar what can you tell them about what you do?
Being an artist/musician isn't my day job. By day, I'm a digital marketing manager for a wealth management company. In spite of that, music is very much my life. I graduated from the University of Central Missouri with a Bachelor's in Music Technology – which gave me a full music performance education along with the skillset and experience of an audio engineer and music producer.
The Music Technology department, which was established by Dr. Eric Honour (who has a saxophone solo on our album!), has grown into an incredible program and path for anyone who wants both technical music education and the real-world applications of being a music technologist.
I grew up playing classical guitar and definitely got into heavy metal, and then I kind of fell in love with the whole musical spectrum. Currently, I'm the instrumental performer, writer, and co-composer behind Gumshoe Noir. I sing and play electric guitar and mandolin in the Irish rock band Chance the Arm. I also perform as the pirate "Finn Bender" in the Musical Blades, playing both mandolin and djembe.
I'm probably most well known for the Musical Blades and Chance the Arm. It's hard to say specifically what I'm most proud of – it's like being asked to pick your favorite child. I love them all!
I think of music as a team sport, which I think sets me apart from a lot of musicians. I definitely didn't feel that way growing up – I wanted to be the greatest lead guitar player of all time. That changed as I got older and realized I had so much more satisfaction being a part of something where everyone shined. That helped shape the Gumshoe Noir album. When I thought of the concept in 2019, I had heavy metal a la Periphery in mind.
What it became is so different from what I expected, and I have to attribute that to working with Olivia, and both of us being willing to use that tried-and-true improv comedy tool "Yes, and." It was so much more fun to take the music somewhere that neither of us had been, and in the process, I believe we created something truly unique.
I take it back, I'm *most* proud of that. Being able to truly meld with someone musically. Creating a dynamic where you can both be vulnerable enough to let an idea be fully formed.
Before we let you go, we've got to ask if you have any advice for those who are just starting out?
I wish I had understood that writing songs is just like practicing an instrument; or really anything. It's an unformed muscle; you have to keep using it if it's going to get stronger. I started seriously writing music well after I was a proficient performer. Since I never really invested my time in it, I kept thinking that it would be easy and come naturally. And I'm sure it does for some people, but for me, it was a struggle.
My advice would be this: if you think your idea is silly or stupid or won't work, do it anyway. See it through. And then keep doing it. Don't stop doing it. Because whether it worked or didn't work, you'll have a stronger muscle to help you realize your next idea. Keep your eyes peeled for Gumshoe Noir's upcoming single, "Casual Wiggles," which is an extreme example of taking a maybe-silly-or-stupid idea and running with it.
Whatever your idea is, do it. Especially if no one else is doing it. It's worth it.
Contact Info: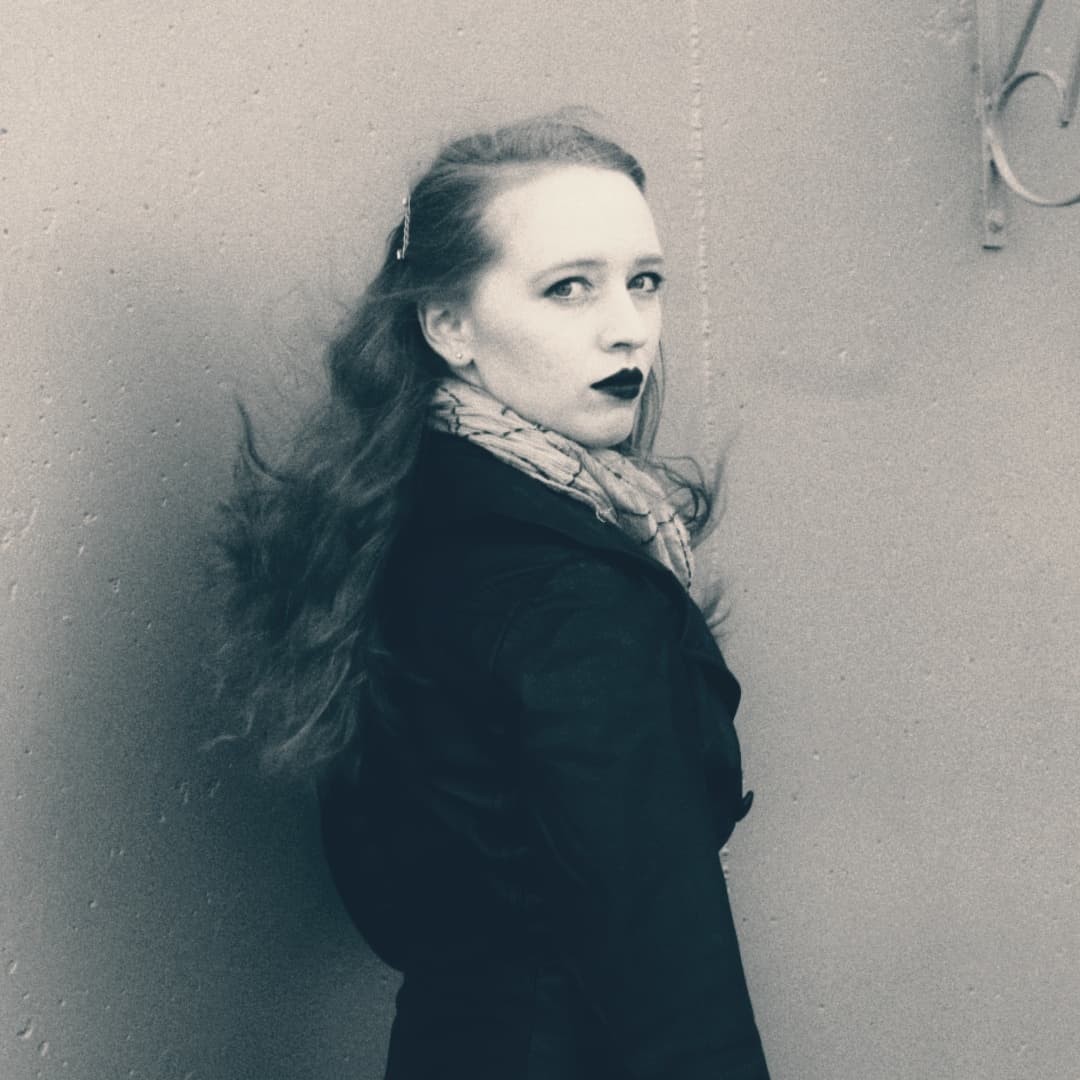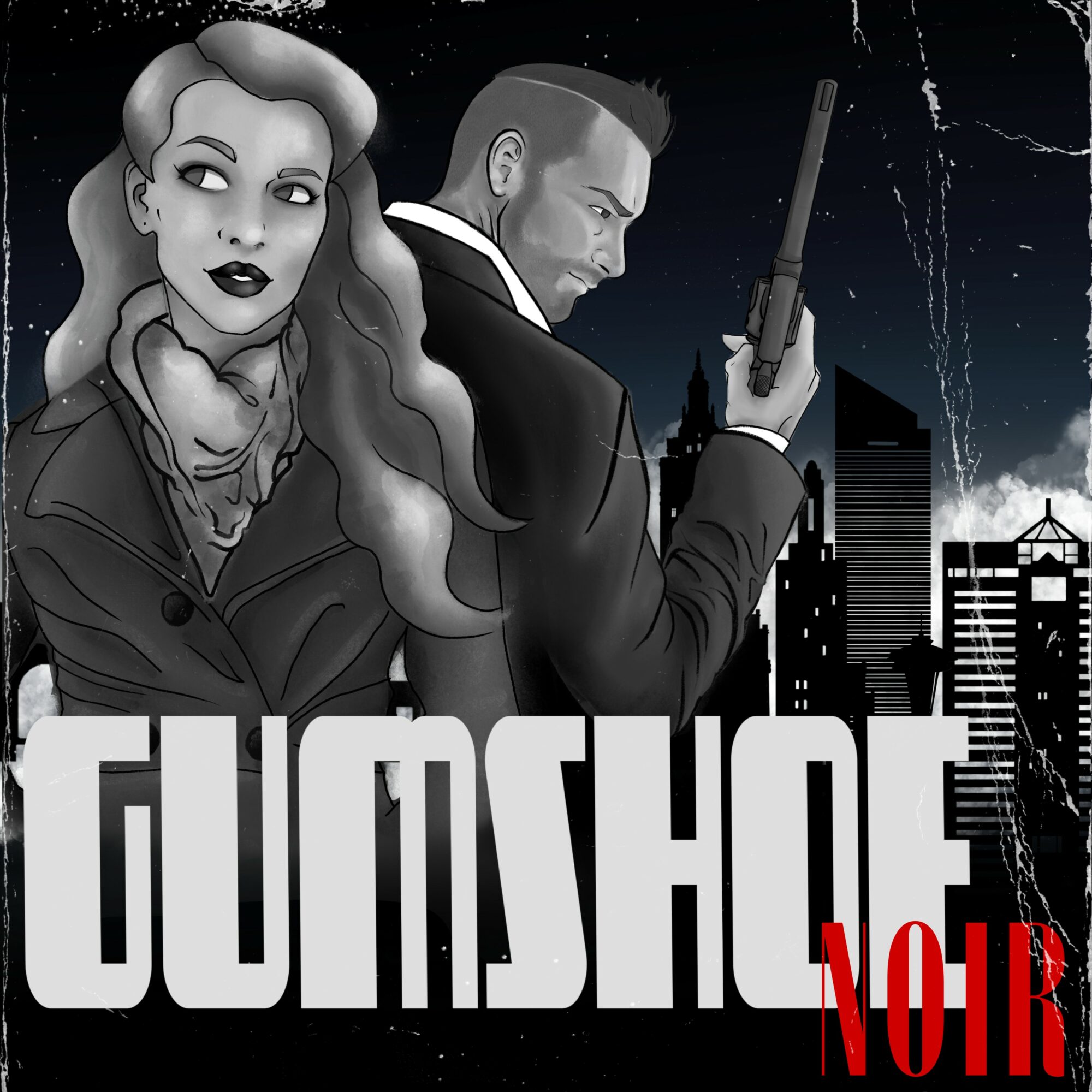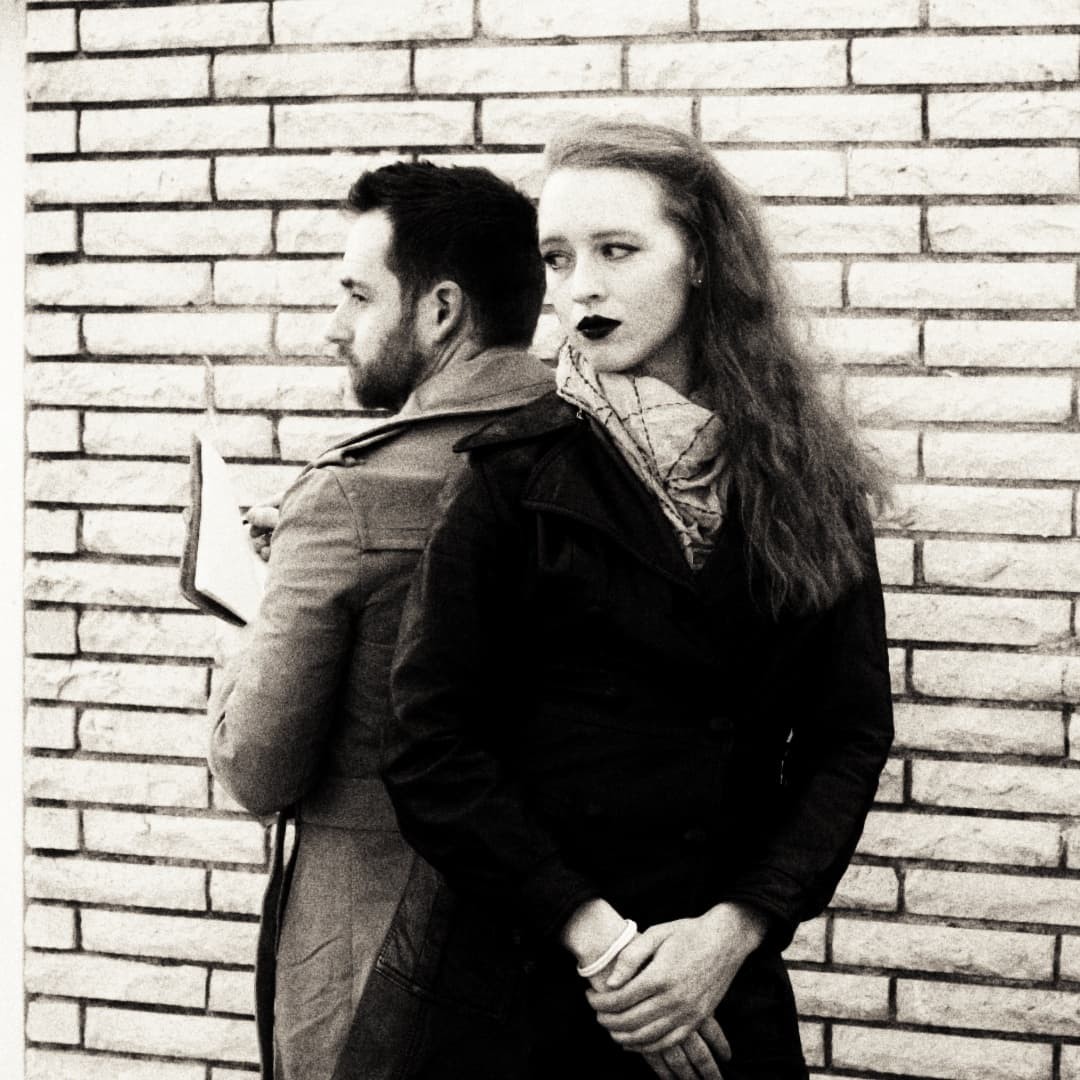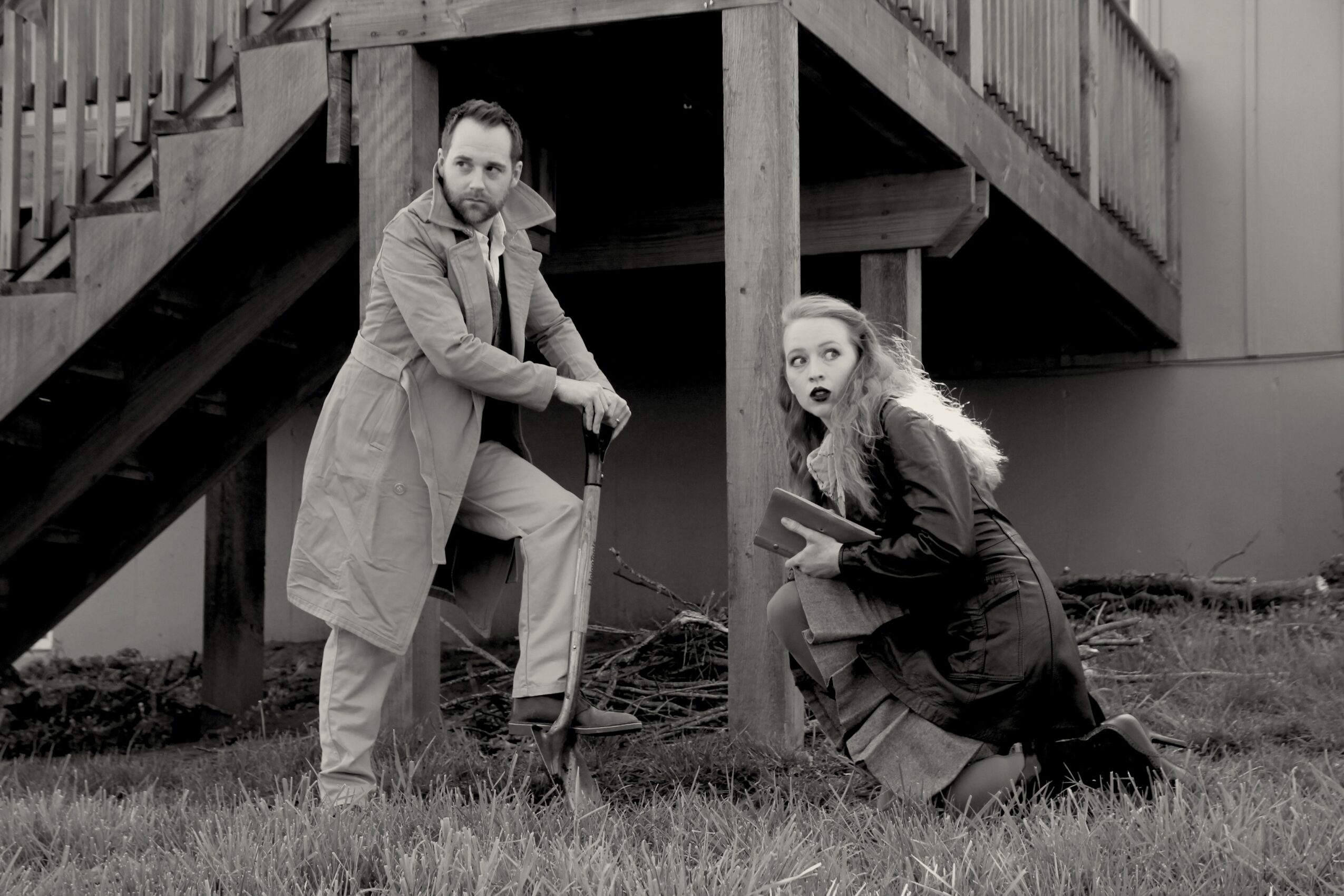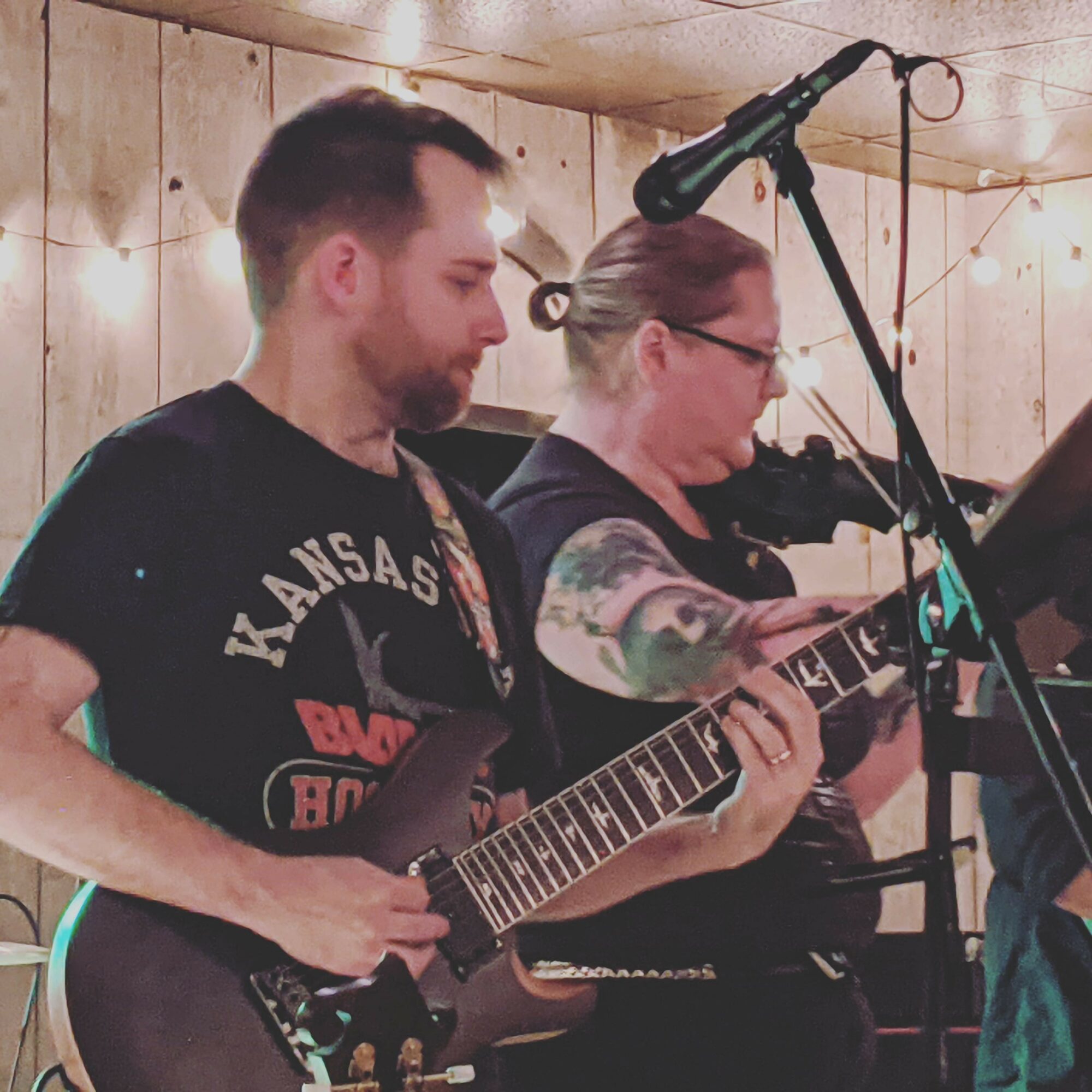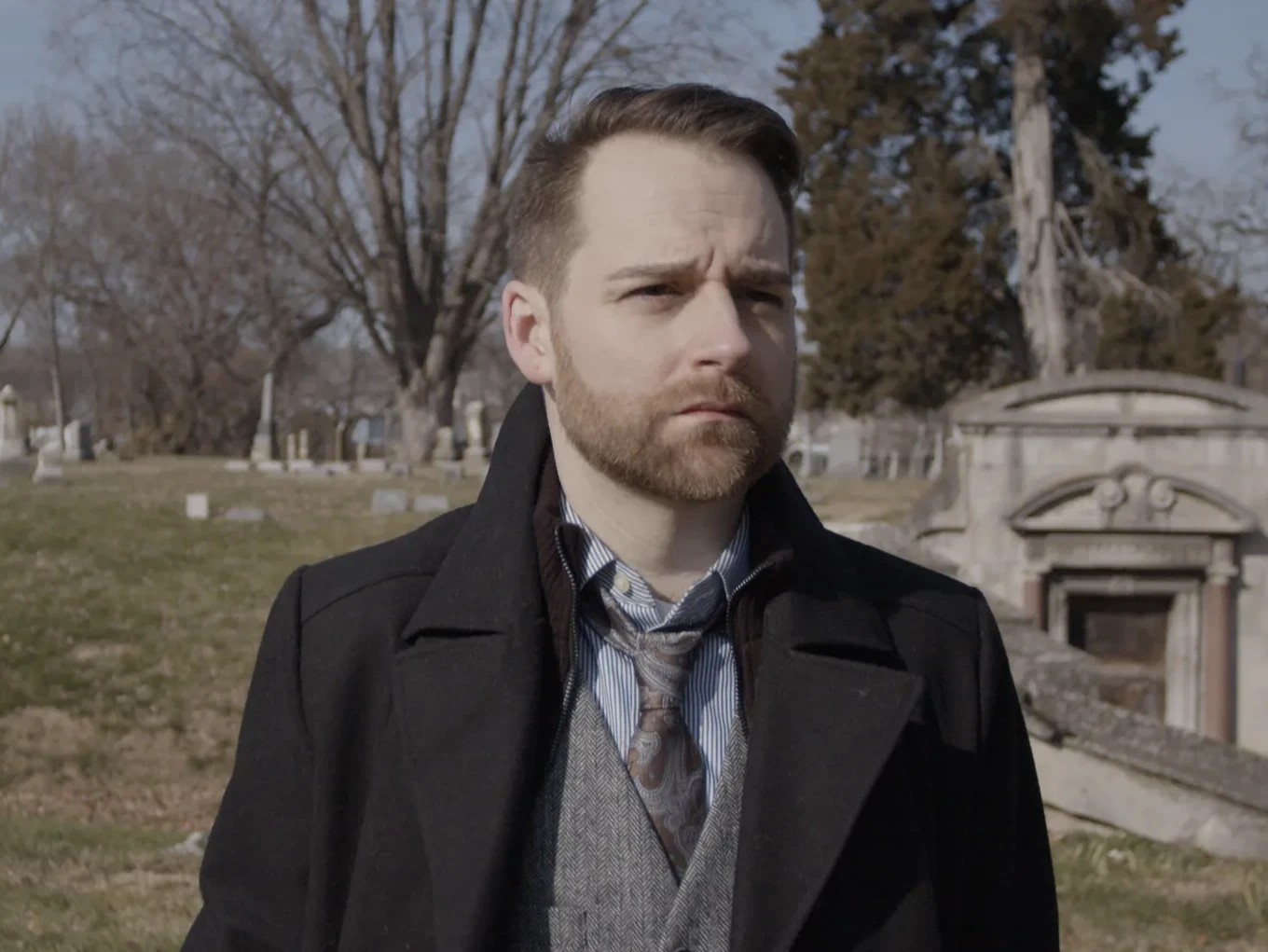 Image Credits
Marie Tucker, and Album Art by Korbyn Black
Suggest a Story:
 VoyageKC is built on recommendations from the community; it's how we uncover hidden gems, so if you or someone you know deserves recognition please let us know 
here.