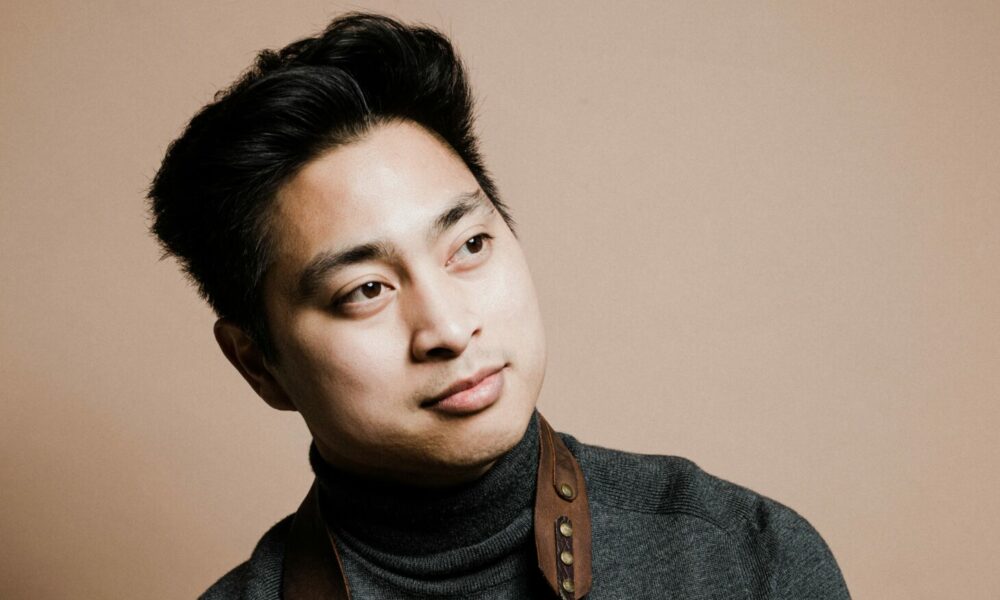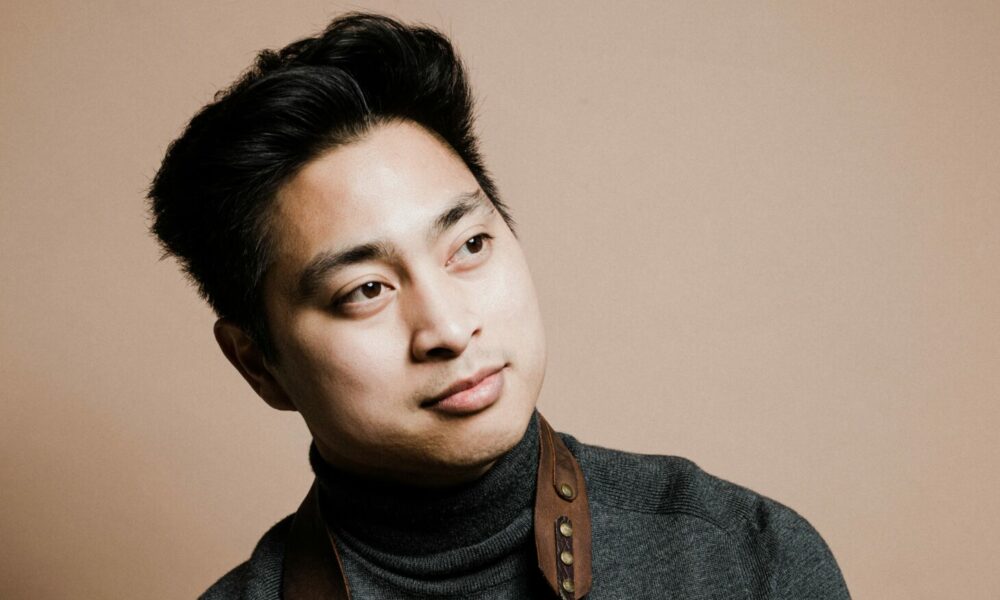 Today we'd like to introduce you to Jon Hargett. 
Hi Jon, can you start by introducing yourself? We'd love to learn more about how you got to where you are today?
My creative journey started back in 2007. We were told that instead of writing an essay over Romeo and Juliet, we could make a video or slide show presentation for an A. I'm pretty sure our teacher wasn't expecting any of us to make a video, but my friends and I sure as hell didn't want to write a paper. I had been watching my brother and his friends make YouTube videos and it always looked like tons of fun. So, we came together and made the most cheesy, middle school boy, rendition of Romeo and Juliet. Screamo music and getting hit in the nuts jokes and everything. After I edited the video in good ol' Sony Vegas, I thought, yeah… maybe not going to do this again. Fortunately, though, it was a hit. It was such a big hit, that my teacher showed it to every class of his for the next week. It was wild, but it was also encouraging. I'd have all these random kids come tell me that "My video was so cool, when is the next one?" I'm sure some were just happy to spend 15mins or so watching a video instead of class, but hey I'll take it. This would be the start to me carrying some sort of camera around all the time. 
Eventually, I'd get a DSLR and start taking portraits whenever I was on vacation or with friends. I had that classic, "Hey, you should do this for a living" milestone and found my friends wanting to pay me for photos. I'd take random portraits and people would buy them for $20 or so. I didn't really care for the money, just had fun taking them. When it came time that my sister was getting her senior photos, I joined along to support her. There was a moment when the photographer had to step away to get an SD card and I decided to just pose and light my sister as we waited. The photography manager had walked in as I was doing so, and when we noticed her, she immediately asked if I wanted a job. To which I of course said, yes! 
2012 became the start of my studio photography journey. I'd take everything I learned from my boss and mentor, Leilah, and it'd carry me on to my own Freelance ventures. I had my start on Thumbtack, an app revolving around finding local professionals, and found a great majority of my clients that would create the foundation of my steady freelance income. These jobs would be anywhere from senior photos, to real estate, to weddings, to families, product, car photos, etc. I've somehow found myself in the top 10 in the KCMO area. The app has changed a lot since I first used it, but I find myself leaning on it still to this day from time to time. 
I took a 4-year hiatus while I co-ran my LAN center and Gaming Lounge business out in Philadelphia, but due to Covid, amongst other reasons, I found myself returning home to KC. I had been burned badly by the situations out there but didn't want to give up on myself. I decided I'd manifest a version of me that I wanted to see again, and decided I needed to see myself through someone else's lens. Even if I wasn't the biggest fan of myself, maybe I'd get to see the me from another's perspective. I got together with KC's one and only Litzel (Itzel Sanchez, check her out to book it and work it) and she gave me images that really made me visualize a version of me I could see myself attaining. She gave me the rundown of the creative space here in KC and mentioned the meetups she and TheKcCreatives would hold from time to time. I had always worked alone, but I'd also find myself telling my friends to find like-minded people. I decided to take my own advice and go to a meetup. This would spark the energy and motivation to go to another meetup, and another, and another. It was at these meetups that I started to see my work take a new creative growth spurt. I met some insanely talented photographers and models, most of which I am blessed to call friends today. 
These images from the meetups reignited my passion for photography. I found myself going to runway events held my Kansas City Fashion and Fashion Honors Autism, which were normally out of my bounds of comfort. I didn't end up liking the quality of my actual runway images, but I did find myself loving the portraits I'd take with the models on the side before or after they walked. I ended up forming a great relationship with their community and my network has expanded more and more each week. This would lead to various magazine publishings, collaborations, and specific work requests from clients and models around KC. 
It's thanks to all these opportunities and experiences that I am where I am today. I could not have done any of this alone. I really owe my bounce back to the creative community here. Now that I'm a part of TheKcCreatives, and even as an individual, I hope that I can do the same for photographers looking to learn and grow as well. I just recently went in on a studio space with some talented creatives that I look up to, and I'm so excited for what 12th Street Studios is going to bring to the creative community here. 
Would you say it's been a smooth road, and if not, what are some of the biggest challenges you've faced along the way?
I have been blessed with opportunities presenting themselves to me before I really had to do much digging, however, that doesn't mean it's been smooth. Typically, in those scenarios, there is a lot of responsibility placed on you, and you typically aren't as prepared as they hoped you'd be. This garners a lot of self-doubt, especially for creatives who are already so critical of themselves. I hardly ever found the images I took to be good in any aspect of the word. I'd really only get validation from the client or model, but even then, I wouldn't believe it fully. These mental struggles limited me from pursuing and learning more. I'd stay soft-spoken or hardly ask questions or engage when met with a talented photographer one-on-one. I'd take less for jobs I wasn't confident I could do, but who ended up being blown away entirely. I've lost out on tons of money because of this. Which in turn caused more financial issues. At some point, you'll begin to feel like you just aren't creative enough and you lose passion for what you love more and more each day. 
But it gets better. It turns out okay. When you keep in mind that these images, for them, are new and exciting you'll start to believe that you're talented more and more each time. Eventually someone will say "I've been wanting to work with you for a while now" and it'll change how you feel about yourself drastically. So be kind and patient with yourself, you're doing great things with your gift. 
Appreciate you sharing that. What else should we know about what you do?
So as of April 2022, I can proudly say that I have a day job as the Content Specialist for Eat To Evolve Kitchen! My job currently revolves around photographing new menu items and creating video content to support their goals that they have for their community. I'm excited to pursue more community-focused advertising content and see just how commercial I can expand my craft. 
In the photography realm, however, I've been pursuing the editorial/high fashion style of portraiture. I had two free years of Vogue magazine subscriptions and I've drawn all of my inspiration from them. Due to the winter season, most of my work has been studio-focused, but I enjoy my work the most when I am outside and I'm excited to reconnect with all my model friends and get some even more insane outdoor photos this year! 
If I had to really choose something that sets me apart, I'd have to say it's a combination of my experience in various fields of photography, as well as my Cinematic background from all those years in video and the want to pursue production of Romantic Comedy Dramas. If I were to look at my work, the wide angles and the way I try to compose a lot of my images would encourage the idea of cinema or storytelling. But I also don't think I'm all that unique, I want to do more and be more purposeful with my creative decisions. I think that will help me get closer to feeling like I'm a "stand out artist" 
I will say though, that I am most proud of the way that I form connections with my models and create a comfortable environment for them to be equally creative while we shoot. I have put such a strong emphasis on how photography should equally be the models' creative space for self-expression. The amount of confidence, comfort, and energy that a model brings to your shoot will directly affect how the photo sells its message, emotion, or story to the viewer. Give the model space to create with you, share with each other what works and isn't working, and you'll see the creative potential skyrocket. Trust me. Besides, it makes it just that much more special to you both, and that pride will carry over in your posts. 
What do you like best about our city? What do you like least?
Kansas City, I feel, is still emerging. It's wanting to grow now that eyes have been brought to us thanks to all our incredible sports teams, as well as our universities in medicine, and we find that more and more talented individuals are making their way here. It's also, as I learned more recently with my friend Nika, a much cheaper housing market for those on the coasts wanting to invest in real estate. The creative space is in a very similar space. We are finding so many hidden gems who are growing their following and polishing their skills to come to KC and work with some of the incredible models, designers, and creatives out here in hopes to gain the skills needed to expand past these city limits. 
If I had to say what I like least about our city, I would focus on two areas: The overall location opportunities and versatility for photography, and (and this may be just for me personally) but a lack of union amongst the various communities here in KC. I feel like KC has some great and diverse communities, but they all hardly overlap. There is so many opportunities to learn and grow closer as a city-wide community through education and exposure, and I don't see as much effort put into the development of those areas like we do in the development of our sports teams (which don't get me wrong, go sportsball!) 
For the most part, I too am just starting to experience KC as it grows. There is a lot for me to learn and experience as well! 
Pricing:
The average 1-hour event shoot for photography in KCMO is $254
The average 4-hour event shoot for photography is $712
The average freelance model is lucky to get paid even $50/hr for their time
Portrait photographers are rarely paid even 1/3rd their worth, from my experience
Pricing is hard due to the minimum wage being difficult, but that doesn't mean our creatives should be cut so low in their payment. We are passionate, we are kind, but we need your support.
Contact Info: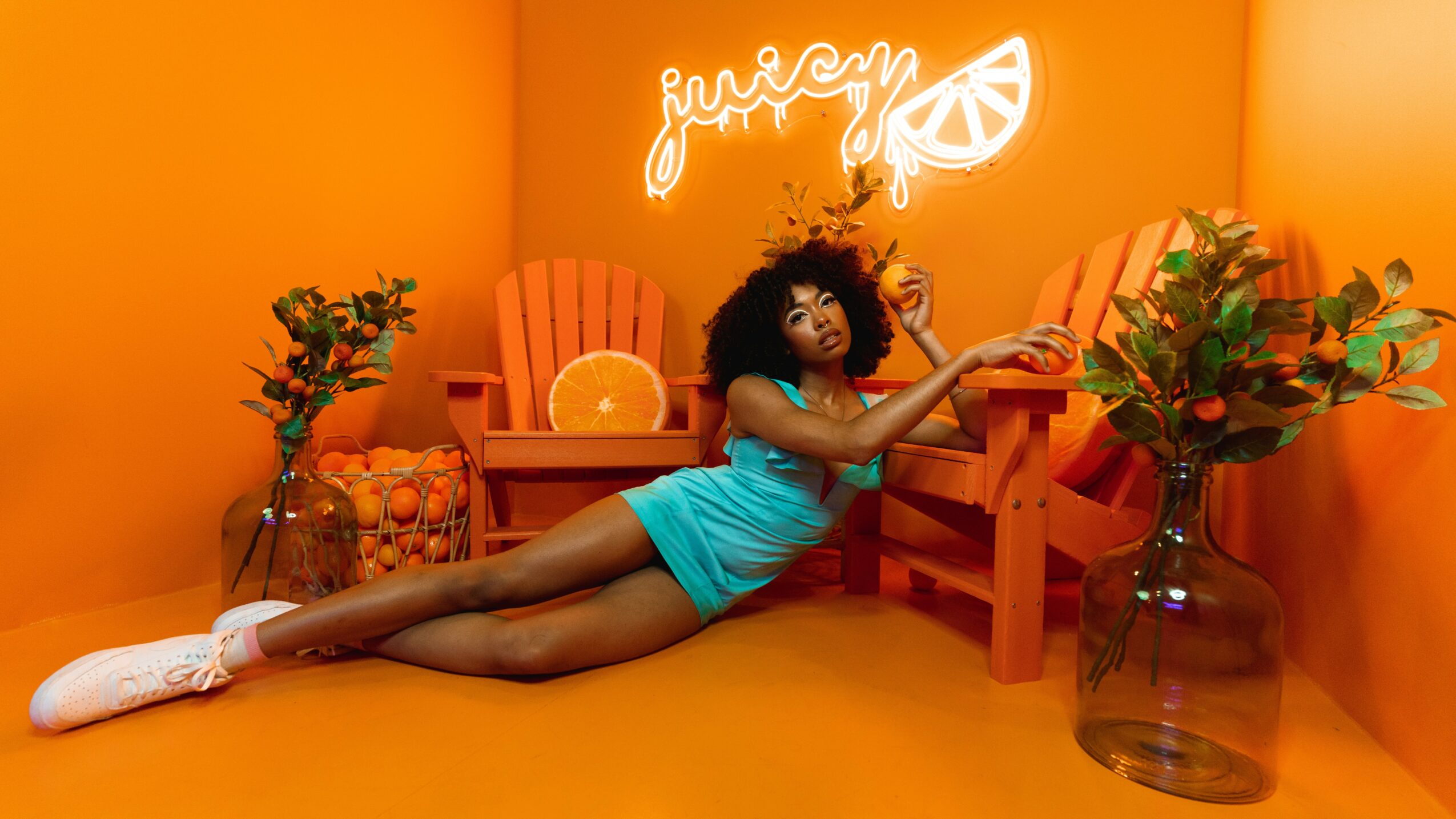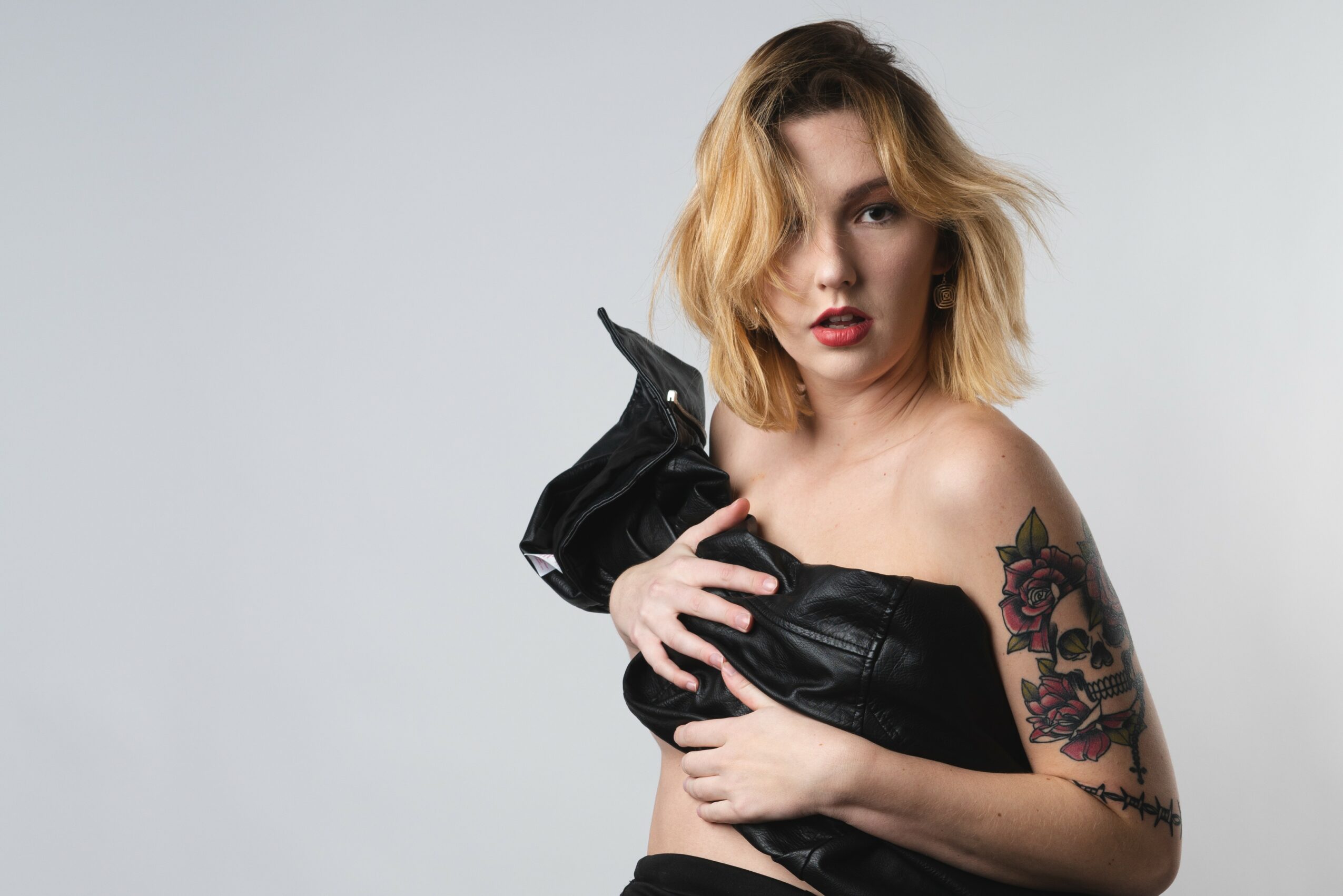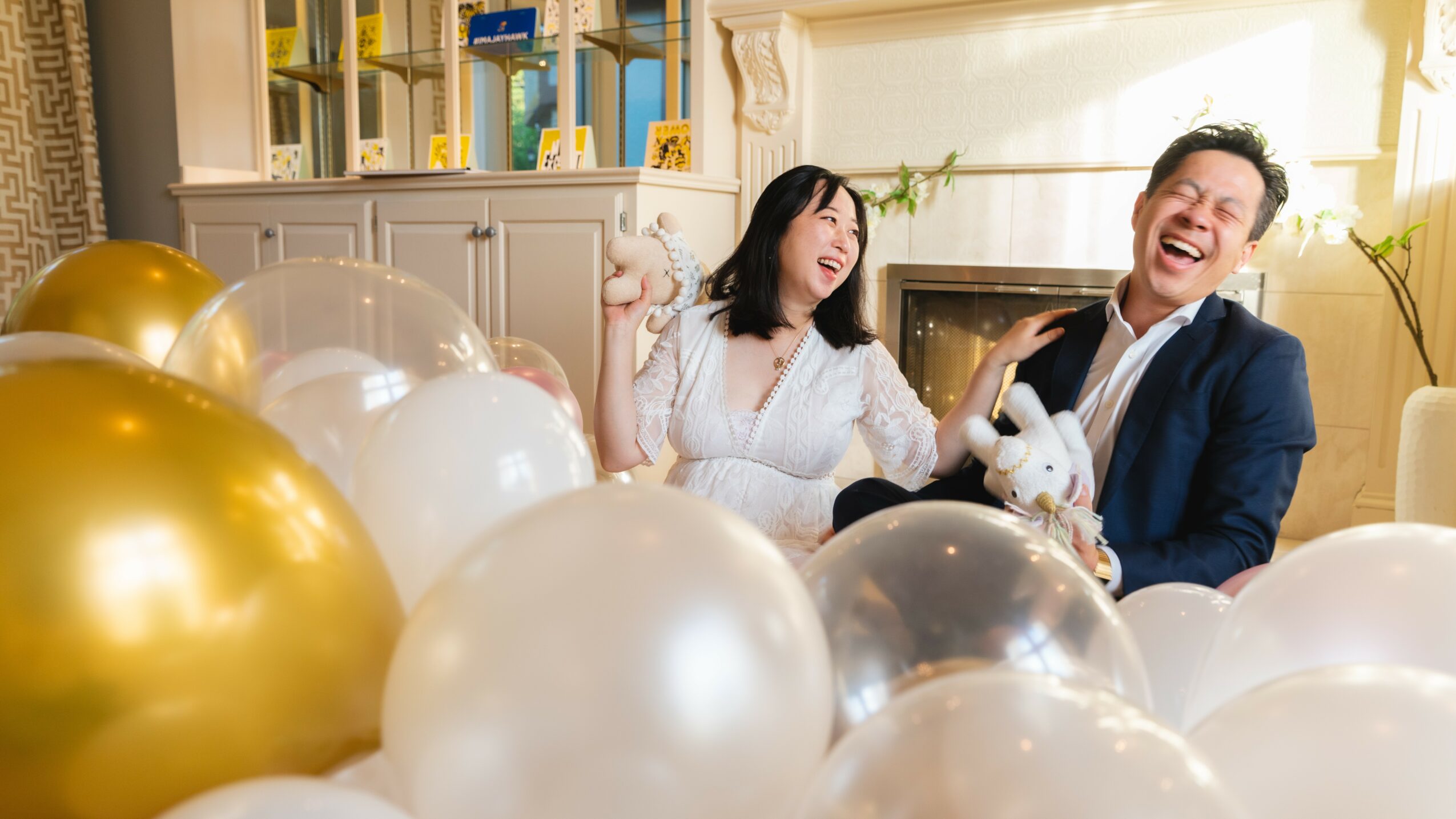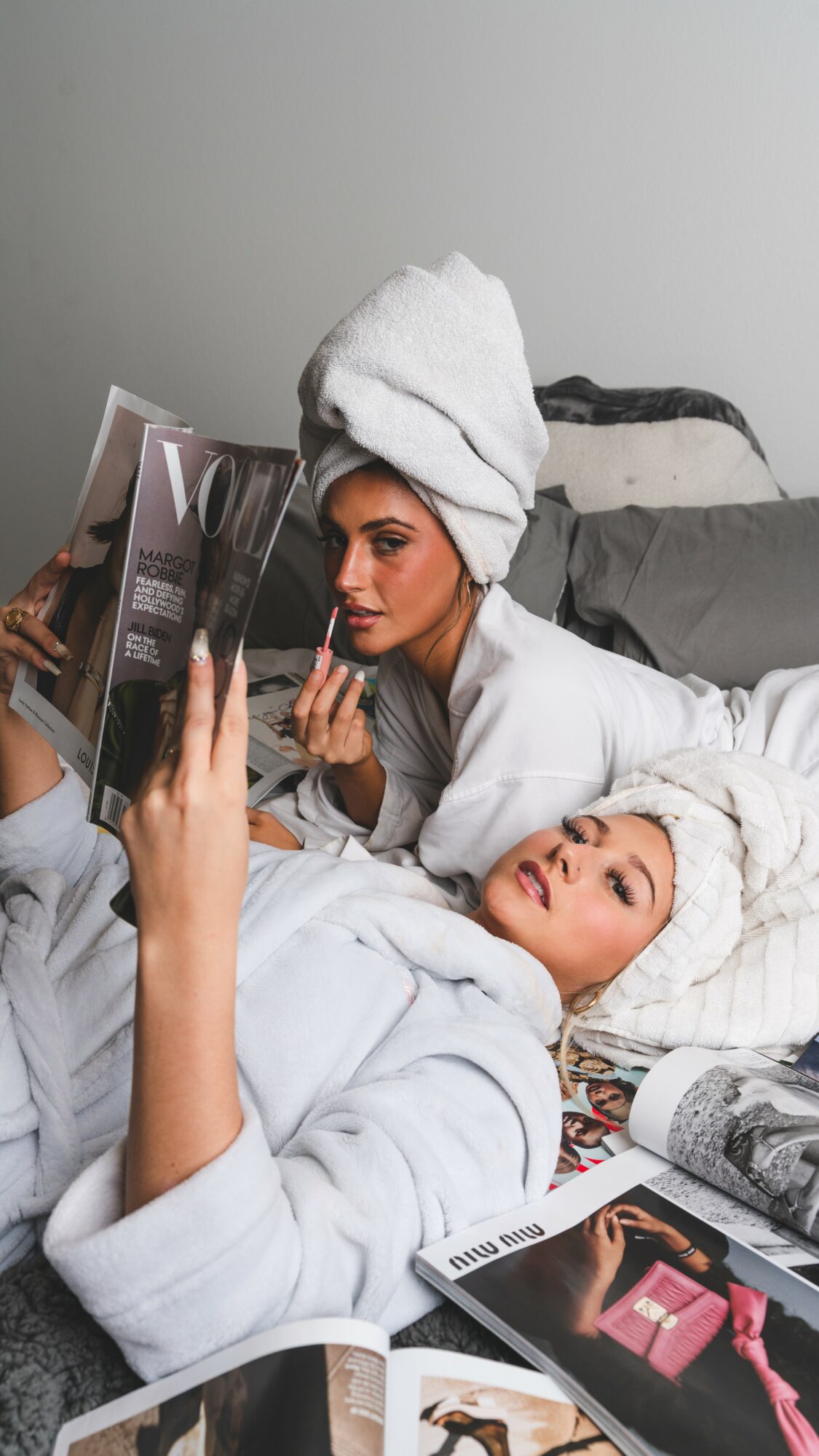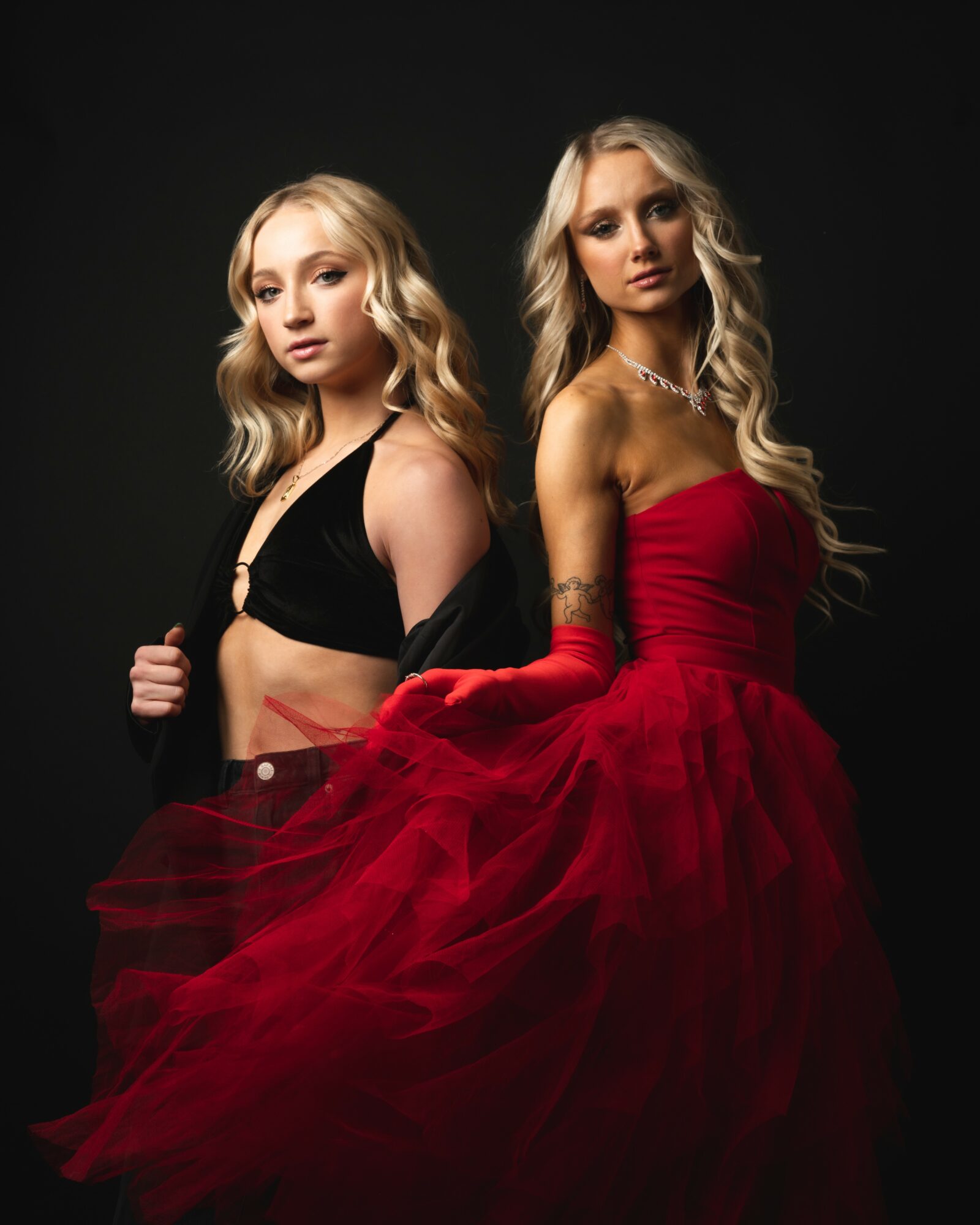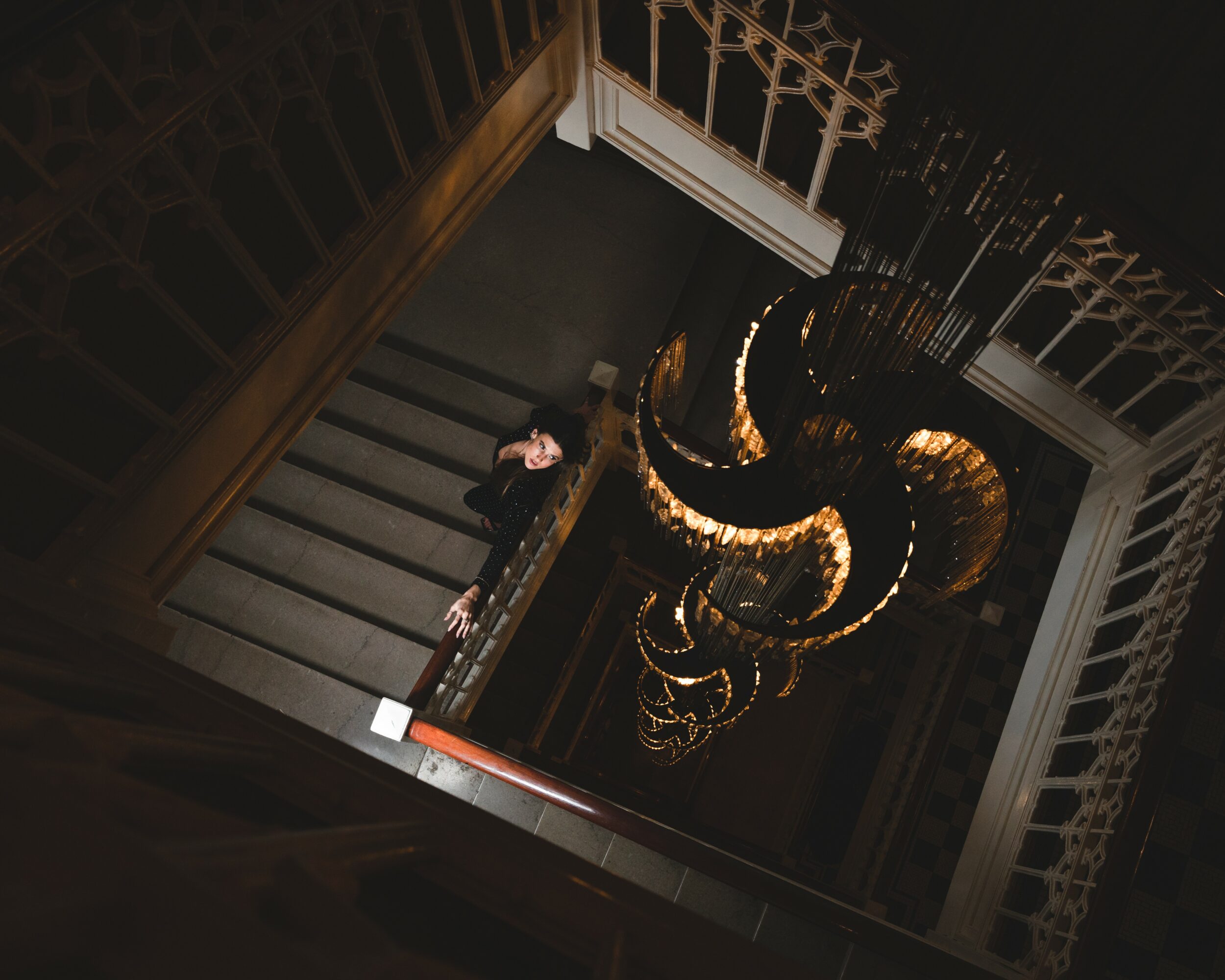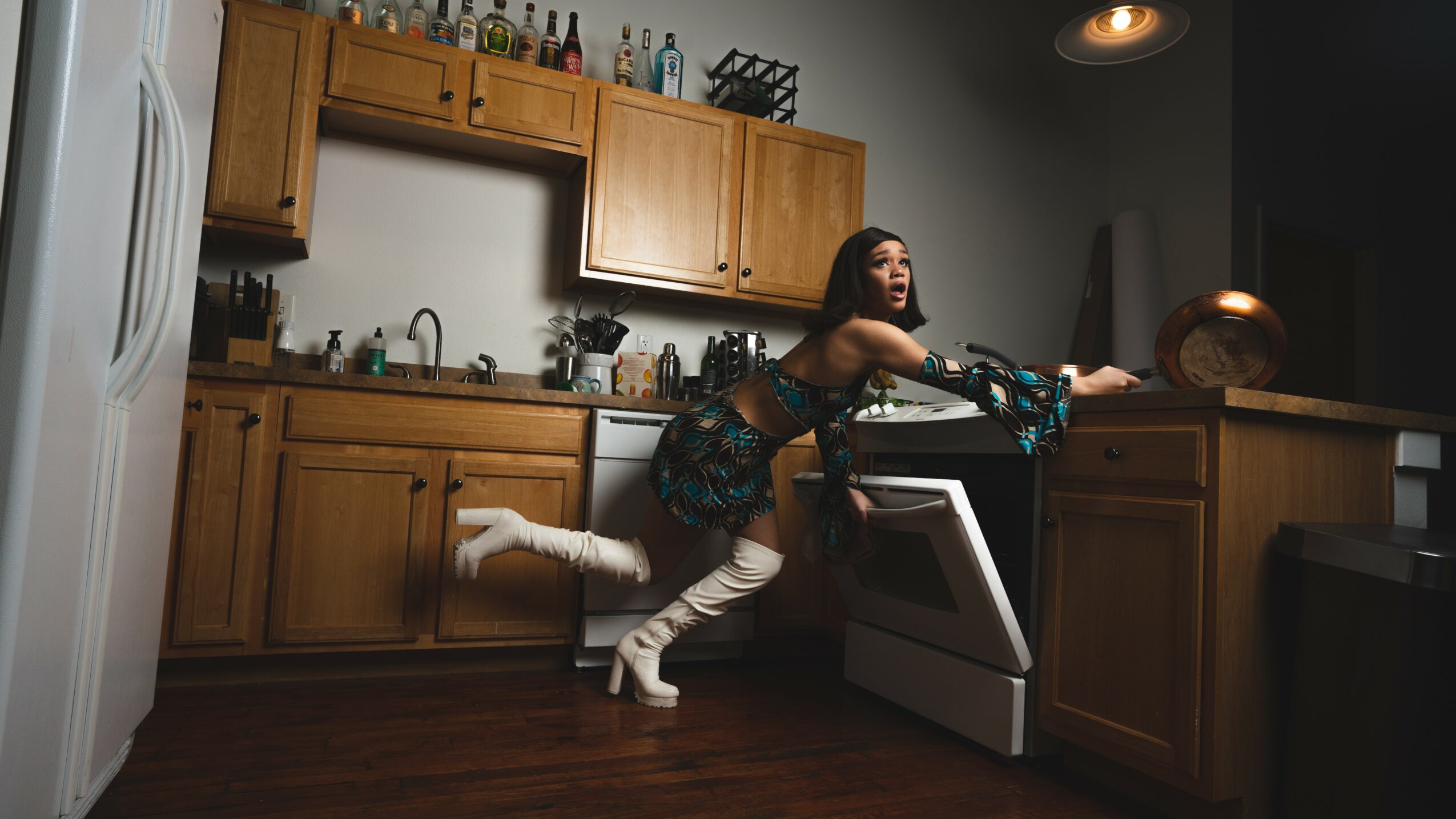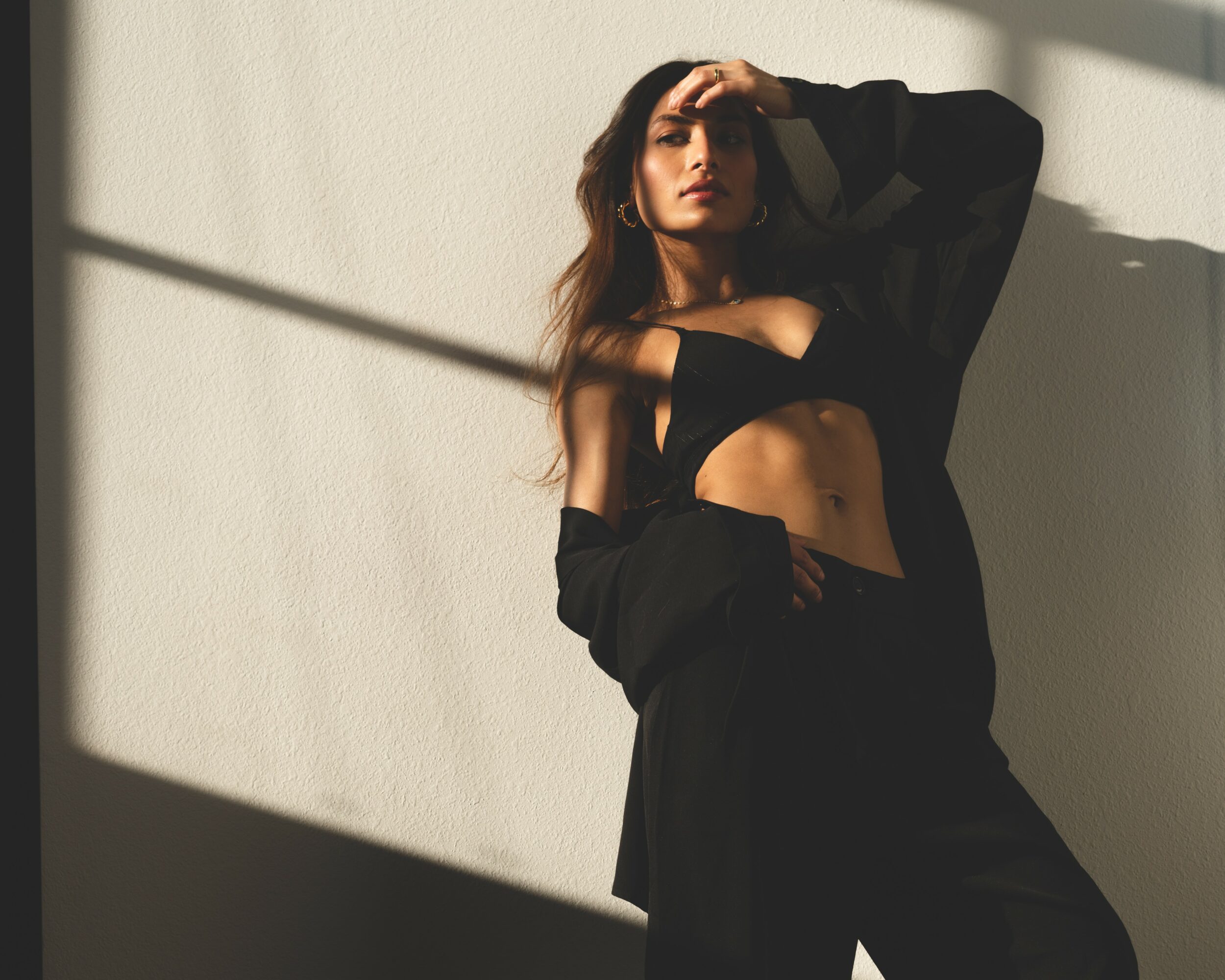 Image Credits
Kayla Shelton
Breanna Stafford
Madison & Macy Deppe
Angel Z Duong
Hannah Kunnels
Mallory Gray
The Park Family
Samjana Kalikotey
Natalie Hunt
Suggest a Story:
 VoyageKC is built on recommendations from the community; it's how we uncover hidden gems, so if you or someone you know deserves recognition please let us know 
here.