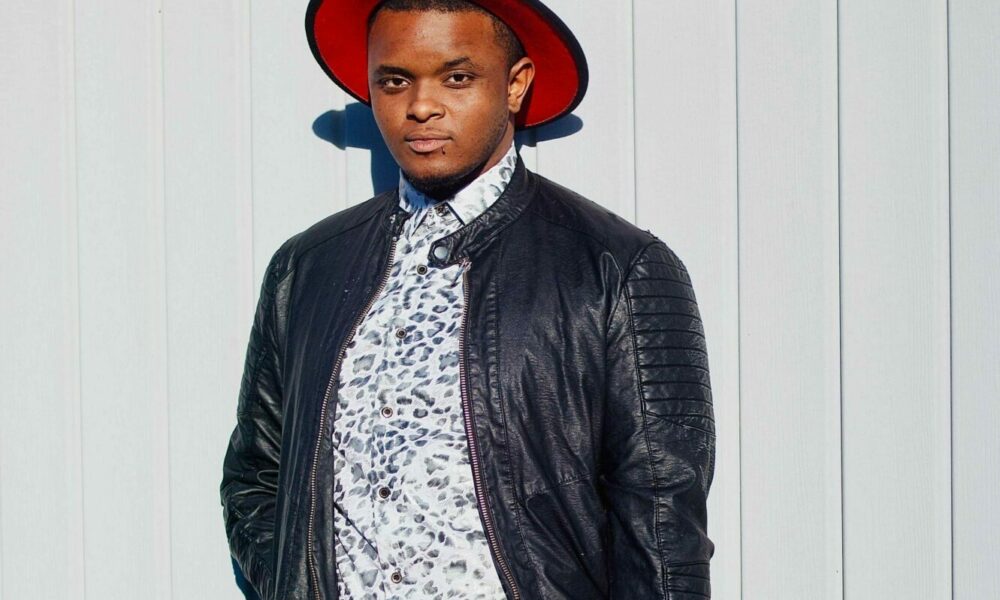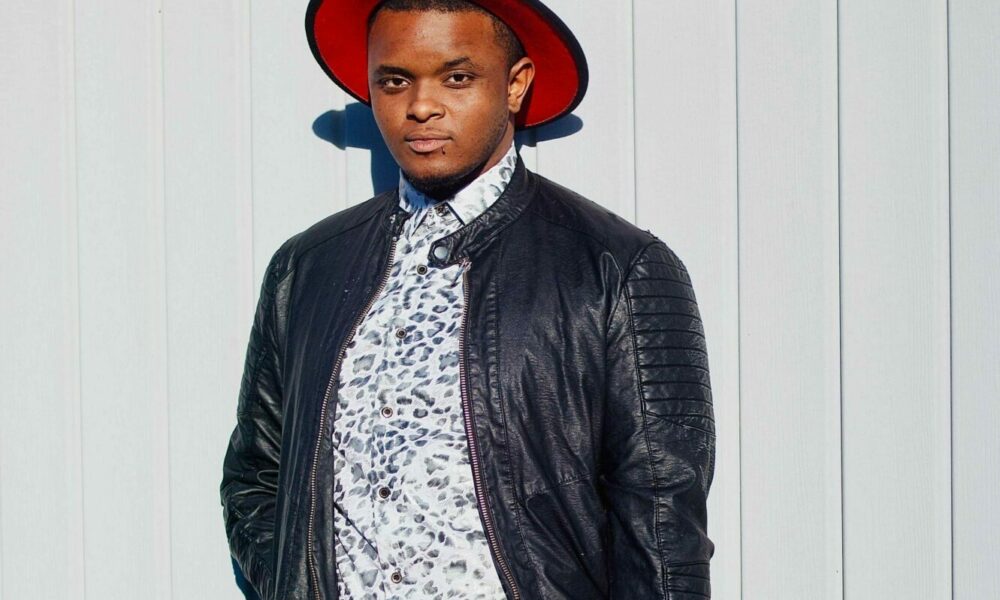 Today we'd like to introduce you to DeMazje Bradford.
Hi DeMazje, can you start by introducing yourself? We'd love to learn more about how you got to where you are today.
My story begins with my mother. A dreamer. A naturally talented child with a big voice and an even bigger heart. She was a picture of innocence. Unfortunately, the environment she had to grow up in was toxic and filled with trauma. One day her world was completely turned upside down when she informed her of her mother's passing. My mother, who was only 10 years old, was crushed. She had no clue what life was or how to get through it, but she was now forced to navigate the best way she could. A few years later, she received more news that would also change her life forever. She was going to be the mother of a baby boy. She was Terrified. Having to grow up without a mother, then turn around and be a mother, was a lot for my mom to handle. She had no clue what to do, but she had strong faith. She knew that with everything she had been through, the child she was carrying was explicitly given to her by God for a reason. So, she made a vow to Love and protect her son until the end. She believed her son would be something great, so she had to give him a great name. She needed it to stand out, something bold and Famous sounding. She decided to name me DeMazje Sakkar-Maliq Bradford. I was born June 3rd, 1997, in Junction City, KS. At birth, I was given a gift, A gift that was similar to my mother's, yet it was a gift that was unique, A gift that would never leave my life. This was a special gift that would grow with me and eventually make room for my mom and me to live a life that's bigger and better than we could ever imagine. However, unbeknownst to us, we'd have to travel through hell and high waters to get there.
Growing up was extremely painful. My mother and I endured mass amounts of abuse and trauma. Due to her relationship, we constantly moved around to stay safe. Once we got away from those situations, I faced the adversities of being a feminine black boy in the rough neighborhoods of the inner city. I was bullied and tortured endlessly by the neighborhood kids, my peers at school, and even the adults that were supposed to care for me in my mother's absence. No matter where I was, I had to deal with being taunted about my feminine characteristics or weight. It hurt me so badly, but this gift I was given would constantly remind me that this pain wouldn't last forever. I used the negative words and actions toward me as fuel to focus on the things that made me happy and live in it. Once I could see myself for who I was and not what people called me, I realized that the gift I was given was the reason I was different. As the years went on, I went through many phases of pain and self-discovery. My mom ended up back in yet another toxic, abusive relationship, which eventually strained our relationship. Fully grown adults abused me; unfortunately, my mom had no choice but to stand by, turning a blind eye. This abuse continued for years. Eventually, due to the amount of abuse I was experiencing, I ran away from home. This only opened the door for me to experience sexual trauma, have several failed un-living attempts, and drop out of High School. Get kicked out of Job Corps. Experience homelessness and eventually spiral out of control into drug and alcohol abuse. At this point, I thought my life was over. I was extremely depressed, and everything about me showed it. I allowed people to take advantage of me and use me. I lost my sense of self, and my gift didn't feel present or useful. I was at my lowest point. Yet, this thing inside me would not let me quit. So, in 2018, I pulled myself up by my glittery bootstraps and decided that not only would I live, but I'm going to live to see every dream I've ever had and prove to everyone who spoke wrongly about me. My mother and I were back in a good space, and she did everything she could to help me figure out this adulting thing. However, I knew that to be as successful as possible. I would need to finish my education. I decided to return to Job Corps to graduate with honors, and you better believe I did just that! Going back to Job Corps saved my life and put me back on a path to excellence. While in school, I became the President of our school's youth outreach program (Y2Y) and began creating spaces for growth and development both on campus and in the community. I studied culinary arts while simultaneously earning my diploma. I hated it at first. My instructor got on my last nerve, and I wanted to quit every day!
With my mother's encouragement, the staff at Job Corps (Including my Chef) l, and all my peers, I stuck through it and eventually became the top student in my class and one of the top students on campus. By the end of my time at Job Corps, I had obtained my high school diploma, a GED, A full-ride scholarship to community college, and Top honors in Culinary. I came within one point of being accepted into Advanced training at Treasure Island Resort in San Francisco, CA. I came within inches of setting a world record. You'd think that her life would be a breeze. Wrong! I still had to deal with life's roller coaster ride, but I was ready to take on every hill this time!
After school, I went to work as a personal chef but soon found out that I was not fulfilled by cooking. I quit my job after about 4 months and decided I wanted to pursue my dreams of singing. I moved back to Kansas City and started singing at different venues around the city. After about a year or 2, I couldn't seem to get the response I was looking for. So I took a break to figure out what I wanted to do next. I started a hair braiding business that did very well for me. However, just like everything else I tried, I couldn't seem to find fulfillment. So I entered the workforce as a Warehouse worker, which I also hated. However, it was an opportunity for me to make the money I would need to sustain and fund my music career. If I wanted to be famous, I had to start building a platform and interacting with new people. So, I took to Tiktok and started being more active on Instagram. When I created my account, I didn't know anything about it, nor did I think it would work for me.
I started posting random videos, just putting my personality in video form. Before I knew it started going viral, my following started to increase. As I started to gain attention on social media, I started to see that I could make a living off of social media. I did everything possible to stay consistent, but unfortunately, I fell into another long spell of depression. This depression lasted for months! I had no drive to fight to accomplish any of my goals, I gave up on social media, and overall I was ready to check out of life again. I was so unhappy, but I never could point out why. I realized that I was unhappy because I was not actively working toward fulfilling my destiny. I understood that if I wanted to change my situation, I would have to change my mindset, And my environment to be conducive for what I needed to flourish. I decided it was time to move from my hometown and chase my dreams. I applied for an internal transfer that I had no idea I would get. However, I did, and I was given one week to pack up my belongings and move across the country. I was so caught off guard. I had no idea that things would move that fast. Completely uncertain about what I would do, I just jumped. I packed up all my stuff and drove 8 hrs away to Dallas, where I'd be starting my new life.
I came to Dallas with nothing but a dream to perform on stage every night. I didn't know what to expect, but I knew that something would happen to me! Once I got here, I could make friends that helped me get opportunities to share my gift. I entered a competition and won my first week here. The prize was my paid show at a popular Dallas entertainment district establishment. My following began to increase again, and I eventually reached 20k followers on Social Media. I was shocked! I never would've thought that I would go from being miserable to starting to see the blueprint of my big vision come to life. Winning that show lit a fire under me. It made me realize that this gift I have was never for me. It's for the world. I continued to put my singing out there. Eventually, I was discovered by a Grammy Award-winning Artist & Vocal coach who has worked with music legends from Micheal Jackson to Muni Long. He declared to his followers on his verified social media account that he would not stop pushing me until I'm a World Renown Artist. At this point in life, I'm still working towards the BIG goal of touring across the globe performing my original music, but I'm closer than I've ever been, and it's all because I chose to chase my dreams.
Can you talk to us about the challenges and lessons you've learned along the way? Would you say it's been easy or smooth in retrospect?
I'm the oldest of 6 children. I was that my mom had to work a lot to keep a roof over our heads, leaving me to have to care for my siblings. We've had to go without food. We've had to go without lights and hot water to bathe and wash clothes. I had to go to school in dirty clothes because we had no electricity. Of course, this caused my peers to taunt and bully me even more. I was depressed and suicidal. I often ended my days in tears from the physical and emotional abuse I was forced to endure.
Thanks – so what else should our readers know about your work and what you're currently focused on?
Since moving to Dallas, I decided to quit my job to re-open my braiding business and focus on being a content creator. In the hair world, I specialize in Knotless Box Braiding. In the music world, I specialize in Live and studio performances as a lead Vocalist and Supporting Vocalist, songwriting, and vocal arranging. I'm currently working on a project that will be released shortly. This project will tell a story from 2 vantage points that will create conversations and hopefully spark change in the intersecting communities I'm a part of. The thing that sets me apart from the others in my field is that I'm resilient, and when I put my mind to what I want, I get it. I feel that a lot of people are too scared to take risks. I feel that to truly succeed; you have to bet on yourself 1000 percent. Sometimes that looks like packing up your whole life in your car and moving to a place where you can flourish in all aspects of life.
What do you think about happiness?
I'm happiest when I'm on stage receiving love from an audience that may not know me but has been touched by my voice. It's the best feeling in the world because I was told it wasn't good enough for so long. and told me that I'd never be able to experience that for real. I love to make people feel good. My goal as an artist is to heal those hearts that are like mine and have been mishandled. I want to bring us hope and joy, and laughter. I want to make beautiful memories and once-in-a-lifetime moments that you'd have to be present for to feel full.
Pricing:
Braiding Services $100 and up
Braiding 101 $250 and up
Live Musical Performance $300 and up
Guest Speaker $100 and up
Social Media Collabs $100 and up
Contact Info: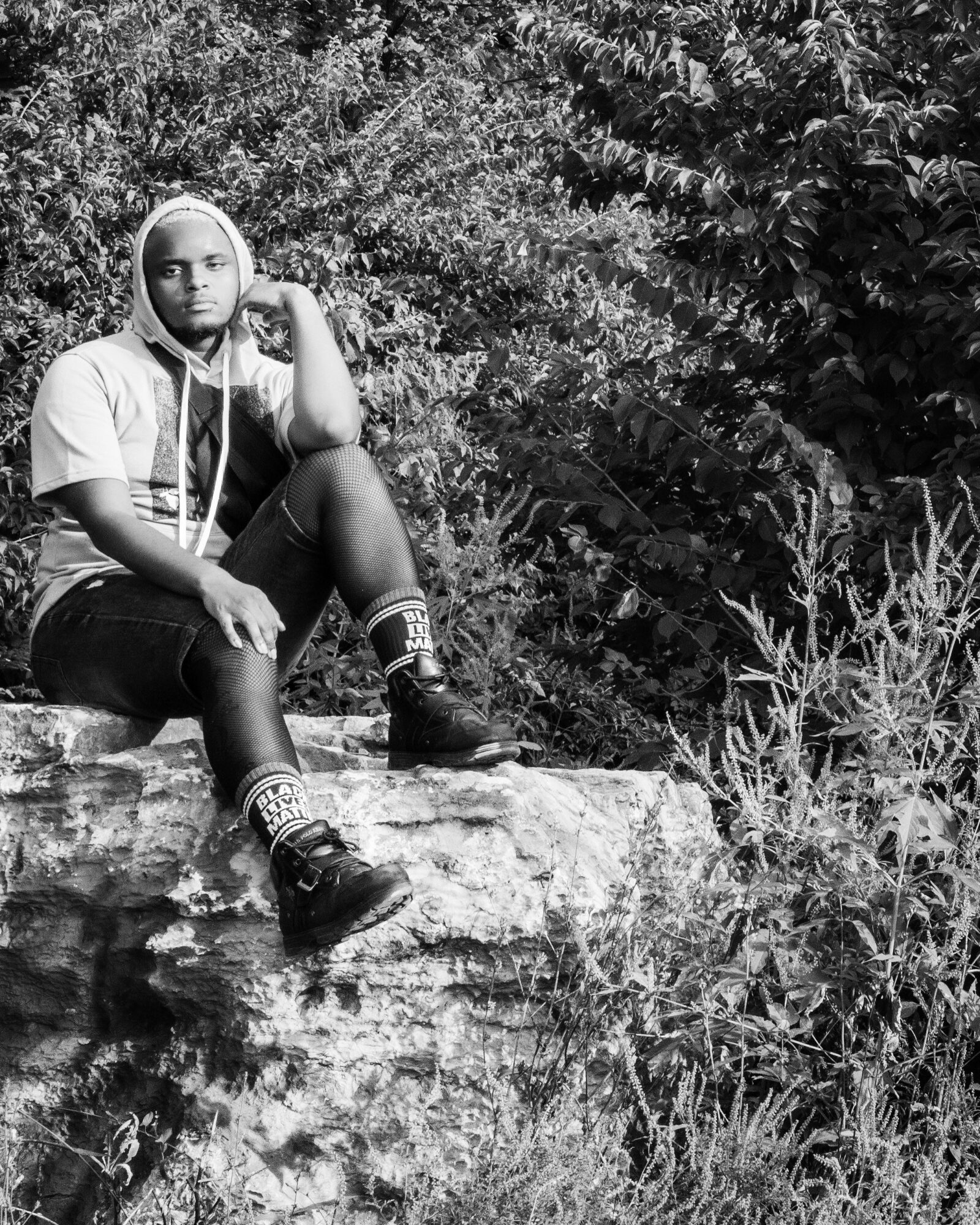 Image Credits
Sean Alexander Media
Suggest a Story:
 VoyageKC is built on recommendations from the community; it's how we uncover hidden gems, so if you or someone you know deserves recognition please let us know 
here.