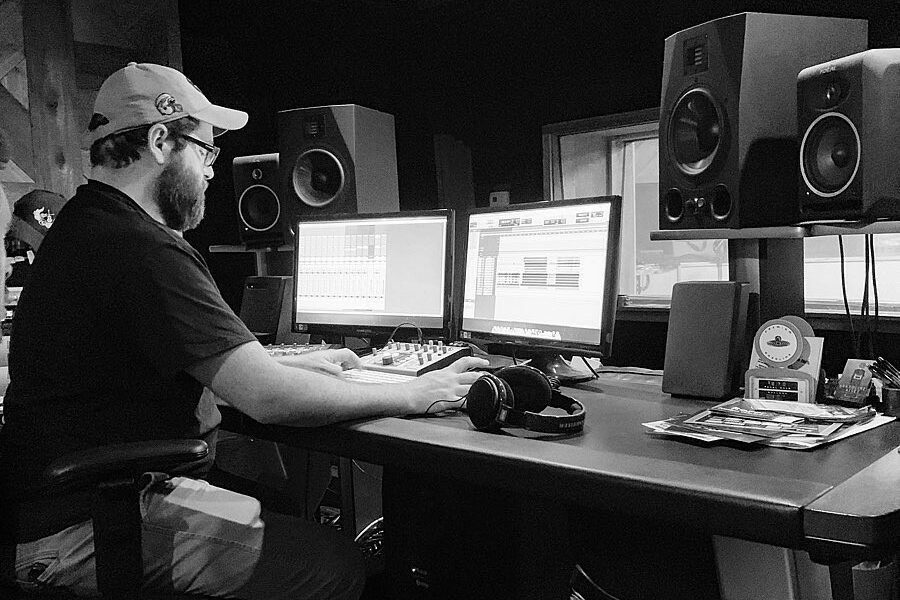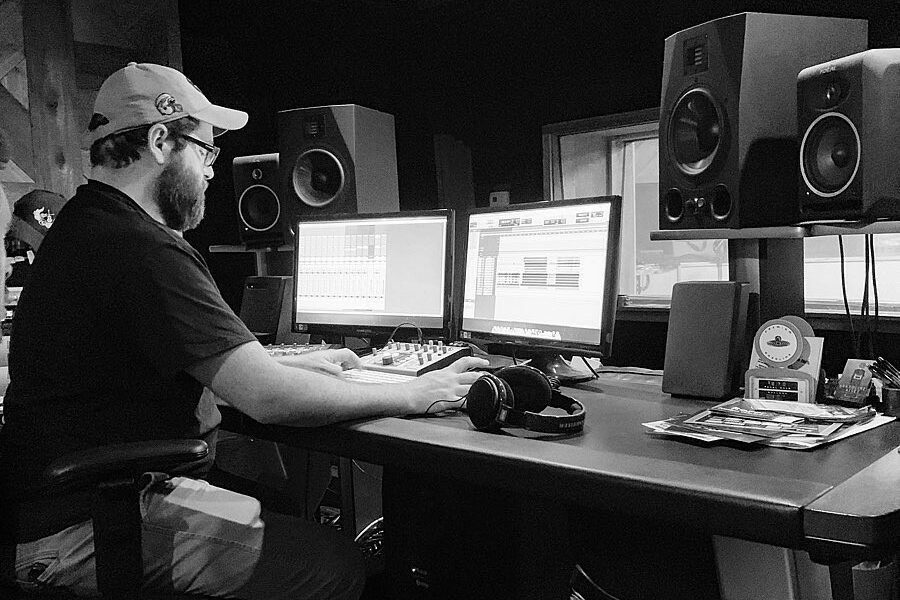 Today we'd like to introduce you to Adam Klein.
Hi Adam, we'd love for you to start by introducing yourself.
I didn't have much of a career drive in anything until I started to really pursue music in high school and college. Even then, it took me a while to realize that audio and music production was something I had a real passion for, something that I wanted to excel at. My name is Adam Klein, and I'm an Audio Engineer.
I'm originally from Broward County, Florida, directly north from Miami. Having grown up in that area my whole life, I was exposed to a lot of different music on a regular basis – in car radios, in shops and restaurants, at schools, school dances and at my friend's places and parties. This exposure to different types of music led me to a career path that would allow me to work with all types of artists and genres. After finishing my Associate's Degree, I decided that audio production was the career choice I wanted to 100% pursue. Part of that decision was made because of that previous summer's one-off gig as a local band's sound technician.
In the summer of 2011, I got a phone call from one of my really good high school friends, he was the drummer for a new band in Little Havana, Fl. and they needed a sound tech to setup their mixing board for rehearsals and 'live shows'. Seeing as how I expressed interest about live sound mixing to him just a few weeks prior, he figured I'd be a good fit for this band. We showed up to the address and went straight to the backyard to a shack converted into a band rehearsal space. After some brief introductions, we got to work setting up the equipment he had. It took me a little while to figure it out, but we got it up and running with full control. That following weekend, we had our first ever "Fruita Fresca" show outside a liquor store grand-opening. After six shows, I had to return to school, but my first experience working with local bands left a solid impression on me and my future career choices.
Having finished my Associate's Degree in 2012, I then enrolled in music production and music business classes at Miami Dade College. I was also volunteering time to be at the school's studio assisting with projects that came through our door-recording and mixing the school jazz band, working with faculty on commercial recordings, and even working with the film and television program to produce voice-overs and foley work. It was here that I really started to get my feet wet.
In 2014, my girlfriend (now wife) and I returned to Florida State University. She was starting her graduate degrees in music conducting and I came back to finish my bachelor's degree, this time in the commercial music program. Here I connected with Chandler Bridges, who became one of my mentors throughout my career. This was very important to me. Aside from my schooling, I was able to start working in the concert and recital halls as a recording engineer and stagehand.
Two years later, I graduated but stayed in Tallahassee, as my soon-to-be wife started her PhD in music education. During this time, freelancing and self-employed work became my main focus and I began to build my brand "1451 Music." I continued my work in the recital halls and larger concert halls, working larger events, loading and setting up national or regional touring acts and learning about larger scale shows and productions first hand. I also juggled part-time work in a local music store (pictured). My own freelance recording projects began to pick up and the following year, I got a spot at a local studio (Gasoline Alley) to work out of.
Working for Gasoline Alley in Tallahassee was really where I cut my teeth as an audio engineer and music producer. I was fortunate enough to have spoken with the right guy at the right time to fill a vacancy where the head engineer was preoccupied with another client full-time. He needed another set of hands to help run the place. After two months of showing up, learning the setup, and getting other "training sessions" in, I was given a set of keys and the alarm code and told to run! I was allowed to bring in my own work, as well as to keep up with people contacting the studio to book time. With a well-built studio and control room, analog gear, great microphones, and an open-minded studio owner, I was set up for success. I was able to work with a number of local bands, artists and singer-songwriters, as well as using the studio as a space for me to mix and master my own projects recorded off-site. I was able to arrange and host a 'secret show' in our studio space, with the group Sofar Sounds that showcased three different acts within the regional music scene. We had about 40 people, all seated on the floor in the live room around the musicians, performing and recording with a 'live studio audience'.
(Check out Sofar Sounds! They have a branch that bill new 'secret shows' in Kansas City!)
After five years of working in Tallahassee, FL, that chapter came to a close when my wife accepted a faculty position at University of Central Missouri, putting us right on Kansas City's doorstep in late 2019. Once I was settled into my new place, I hit the ground running looking for work. I quickly came to find out that the recording studios were all owner-operated, with no open positions for assistants, runners, anything. I shifted my focus to event production and was quickly able to get with some local production companies and work as setup and load-out labor.
Within an everyday conversation, my boss (for one of these companies) asked me if I knew how to work a certain mixing console and other equipment needed for an upcoming event. And I did! Later that weekend, I was in the KC convention center ballroom on my first gig as an A1 (Audio Lead). The event was a big one. An evening gala style event and fundraiser where the speaking guests were head men's basketball coaches from some of the countries top schools. From there, I was put on other memorable events, BBQ Fundraisers with the Chiefs, Jersey reveal parties with a 360 stage at Children's Mercy Park, bridal fashion shows, and an awards ceremony at the Truman.
With event production going strong, I was able to connect with another colleague of mine (Arts Laureate), who had active work with the Kansas City Symphony Orchestra. I was able to work as recording engineer for their concerts, which included setup and recording the weekend of performances.
At the tail end of this first six months in KC, I landed a full-time AV job at the new Loews Hotel. I was hoping this would bring some consistency to the crazy cycle of freelancing but that was a short-lived five days. We spent those days unloading trailers of new gear for the hotel and starting to unpack and put things in their place. That Friday March 13th, the COVID-19 pandemic brought everything to a screeching halt. With the occasionally one-off event, I have been on furlough since March 2020.
Now, I knew I really had to get creative. The new 'thing' emerging in audio production was virtual performances. I upgraded my home studio to better suit the new projects coming in. I was now an audio editor and mixer for "virtualchoir.net," I spent a lot of time working on these projects at home, and more kept rolling in each week. As late summer set in, I was able to start working some sporadic outdoor events, wedding band gigs, virtual show productions & hybrid events.
I spent a lot of time on Facebook and Instagram looking for other musicians and bands to collaborate with. I was fortunate to link up and be given an opportunity to work with local bandleader and trombonist Marcus Lewis. With him and his big band "Brass and Boujee," I teamed up to mix his band's virtual performances he was putting together. This led to us producing a full-hour virtual performance for the 2021 Jazz Educators Network Conference.
Aside from being able to keep myself afloat and still seem relevant amongst all this, I think my biggest accomplishment through all this is the full-length Christmas album I recorded, mixed and mastered for Andrea Lewis, singer & wife of Marcus Lewis. We went to extreme measures to safely record an entire big band album at the height of Kansas City's COVID experience. But the hard work paid off and we had an incredible experience in music collaboration.
My next chapter is still in the process of being written, and unfortunately it will take me away from Kansas City. As of just a few weeks ago, my wife and I have both been offered teaching positions on faculty at Rutger's University. With an appointment as an adjunct professor, I will move my pursuit in my music production career now to the east coast. Additionally, with the help of my mentors and my role as audio recording engineer/producer on different albums, I was accepted into the 2021 Recording Academy Class for the Grammy Awards.
There aren't enough words to truly thank everyone I've worked with. I had an amazing experience working in and being a part of Kansas City. I hope some of those reading this can be inspired to work in Kansas City, whether or not it's audio/music production-related. It's a beautiful place with talented people.
Alright, so let's dig a little deeper into the story – has it been an easy path overall and if not, what were the challenges you've had to overcome?
I've been very fortunate in my endeavors, but it was not without a lot of hard work. Not everyone gets to live in or move to places like Nashville or Los Angeles. But in pretty much any major US city, there will be a local music scene, there will be for live music and events. A big part of the job is knowing where to look and who to speak directly with. Just be efficient.
One of the biggest challenges faced is making connections and networking within the career field. There's never enough time in the day. Go to local shows to meet musicians and other folks, go to conferences and trade shows to learn about equipment and meet others in your field, all while balancing your regular job. With everything opening back up, these events will go back to their schedules and may now include virtual components to expand accessibility.
A big part of this can be being in the right place at the right time with the right person. This was how I got my job at the studio in Tallahassee. After a few months of non-replied emails, the head engineer walked into the music store I was working at. After finishing with my customer, I went and literally cornered this man in our store so that I had his total undivided attention (thankfully, it was a quiet day in the shop). That got my foot in the door!
An extra challenge I faced was having to shift my work ventures from doing predominantly concert and studio work to live & hybrid event productions. Being able to work and adapt to both environments opened up other doors for me after finding the ones I wanted to open were locked. Some things are out of your control and you just got to move around it.
I struggled hard through college, even with my head screwed on right. I talk about the degrees I got, but that's not always the case or an option for some. There's a lot of learning to be had from the internet, but with this industry, hands-on experience will get you farther. That said, there are some studios out there that will offer classes in music production and there are other vocational programs in the area (or nationally) that can teach you a large array of music business and production courses. Don't feel obligated to get a college degree right away, but always check that the curriculum is what you want to be taught. The biggest advice I have for education (whether it be from a college or hands-on in the field) is to fine yourself a mentor. You have to have someone on your side to show you the ropes. Even though I had a tough time in college, I do not regret it. Now that I myself will be a faculty member teaching audio production, I'm excited to "pay it forward" and be a mentor to my future students.
As you know, we're big fans of you and your work. For our readers who might not be as familiar what can you tell them about what you do?
I am a freelance Audio Engineer for recording studios and live events.
As a recording studio engineer, I work with the producers, artists, songwriters and bands to record and mix their music. Part of my responsibilities includes recording the band effective and efficiently to help create the final sound they're looking for. Choosing microphones and their placement are very important to figure out before the musicians show up. While recording, I monitor all the channels we're using to make sure all instruments and singers are being recorded and that they all sound good (no distortion or any unwanted noise) before moving on to the next part. When mixing, I am balancing levels of all the instruments recorded, this is later approved or critiqued by the artists, producer and myself.
As a live event sound engineer, my operating role is different than in the recording studio. These events can be a wedding band performances, a conference or corporate event, awards ceremonies, a bar band gig, or mixing a band on the festival stage. My most obvious responsibility is to know how to operate the sound mixer to balance out all the sounds happening in the event. If it's music, all the instruments and voices have to be balanced and blended on each song they perform. For non-musical event's there will be a number of people on stage, with microphones, for a discussion or presentation. Then add in pre-recorded videos and virtual guests that participate in the event. All this needs to balance and calibrated from the mixing console so that multiple people can use microphones simultaneously, without any of that dreaded screeching feedback from the speakers.
Any advice for finding a mentor or networking in general?
Find someone as a mentor can really help guide you on your path and help you open important doors. It might take a while to find that person, but there are folks out there that can assume that role. Internships are a great way to meet and connect with other industry leaders in the area.
If you want to be more involved in the music scene, going to local shows and local industry events will get you into the same room as the people you're looking to connect with. This is where you might have to flex your extrovert side a little because sometimes you just have to walk up to someone you've never met and introduce yourself and totally initiate a conversation.
Contact Info:
Email: 1451music@gmail.com
Website: www.1451music.com
Instagram: @1451music
SoundCloud: @1451music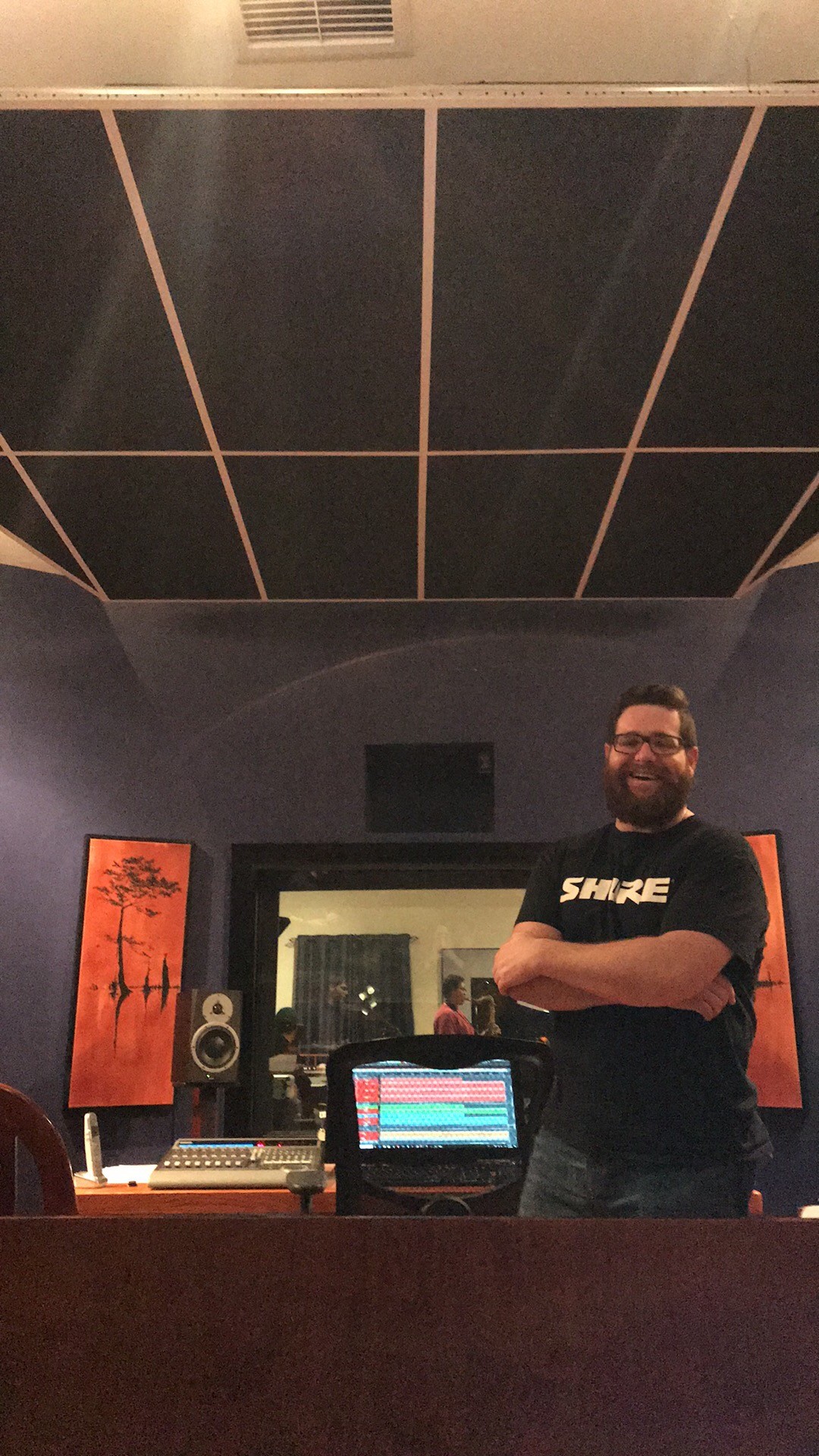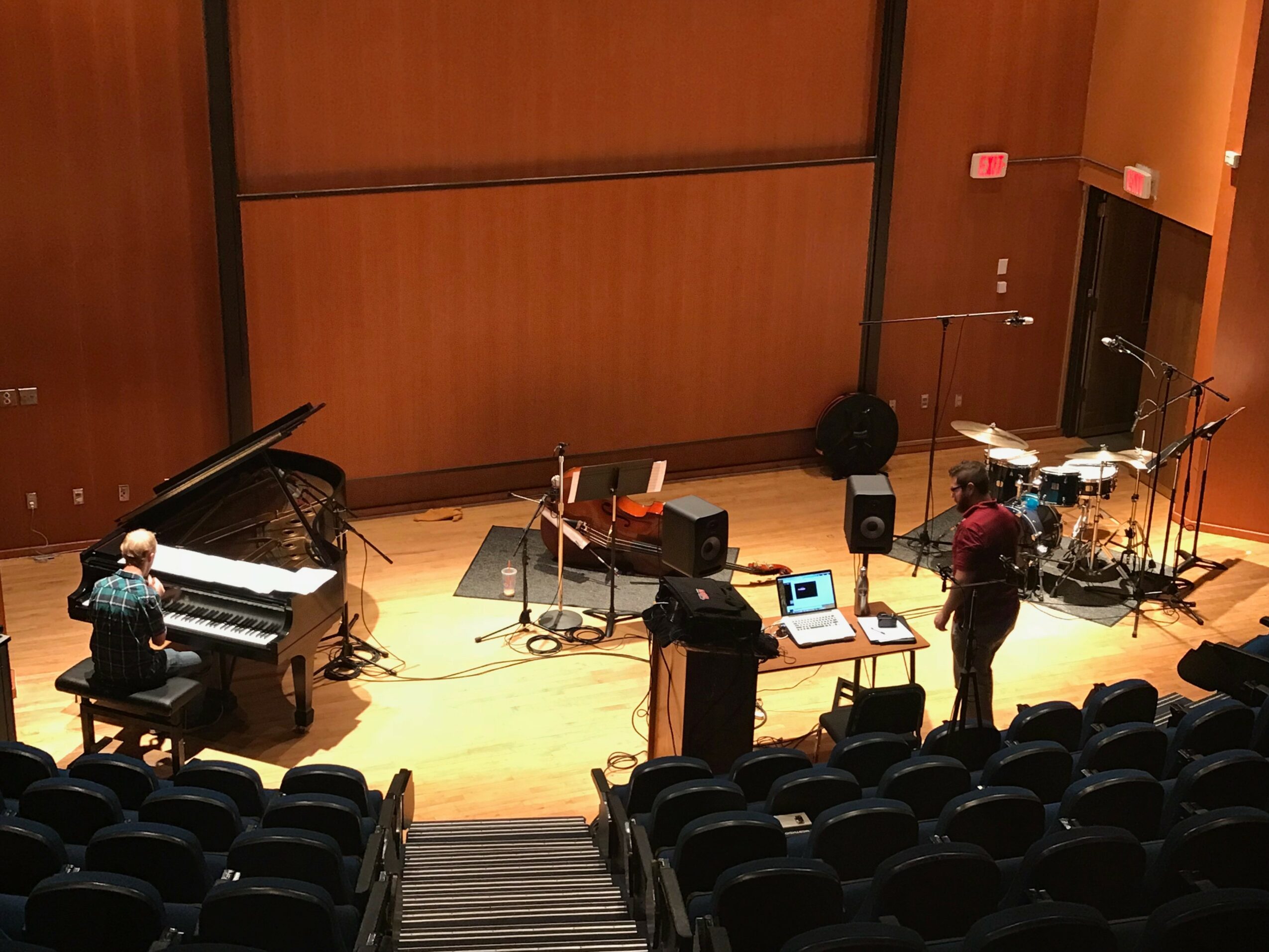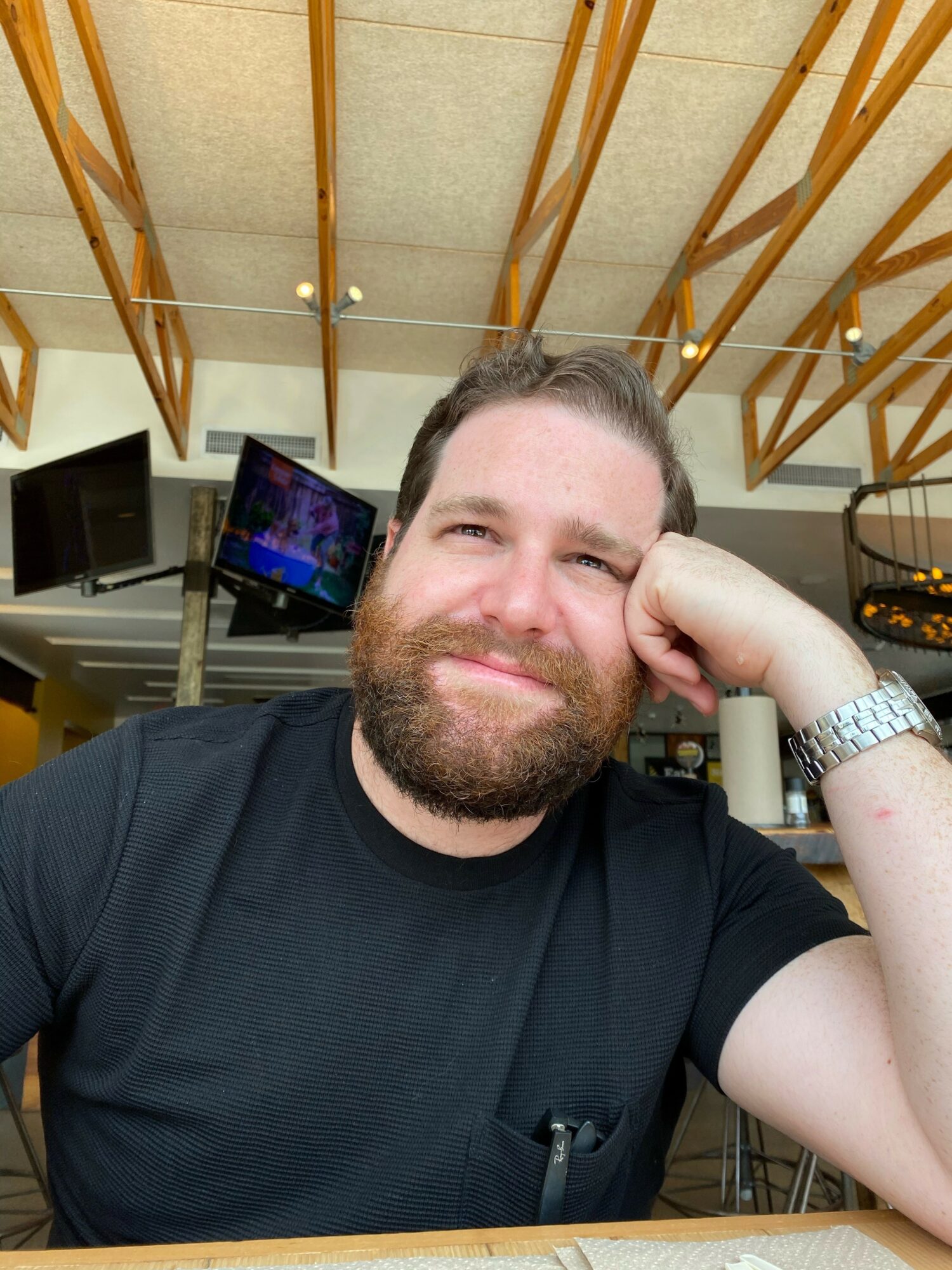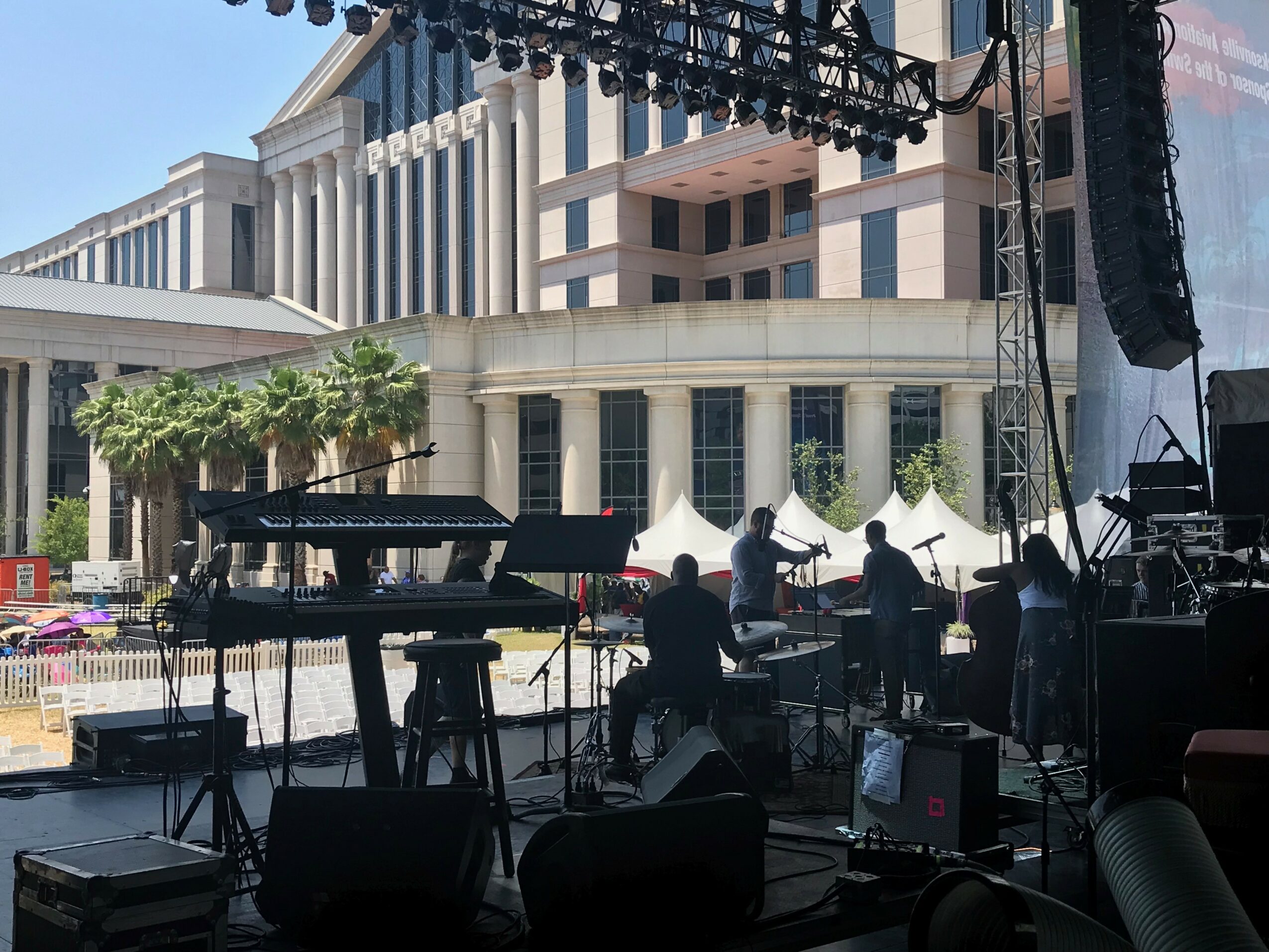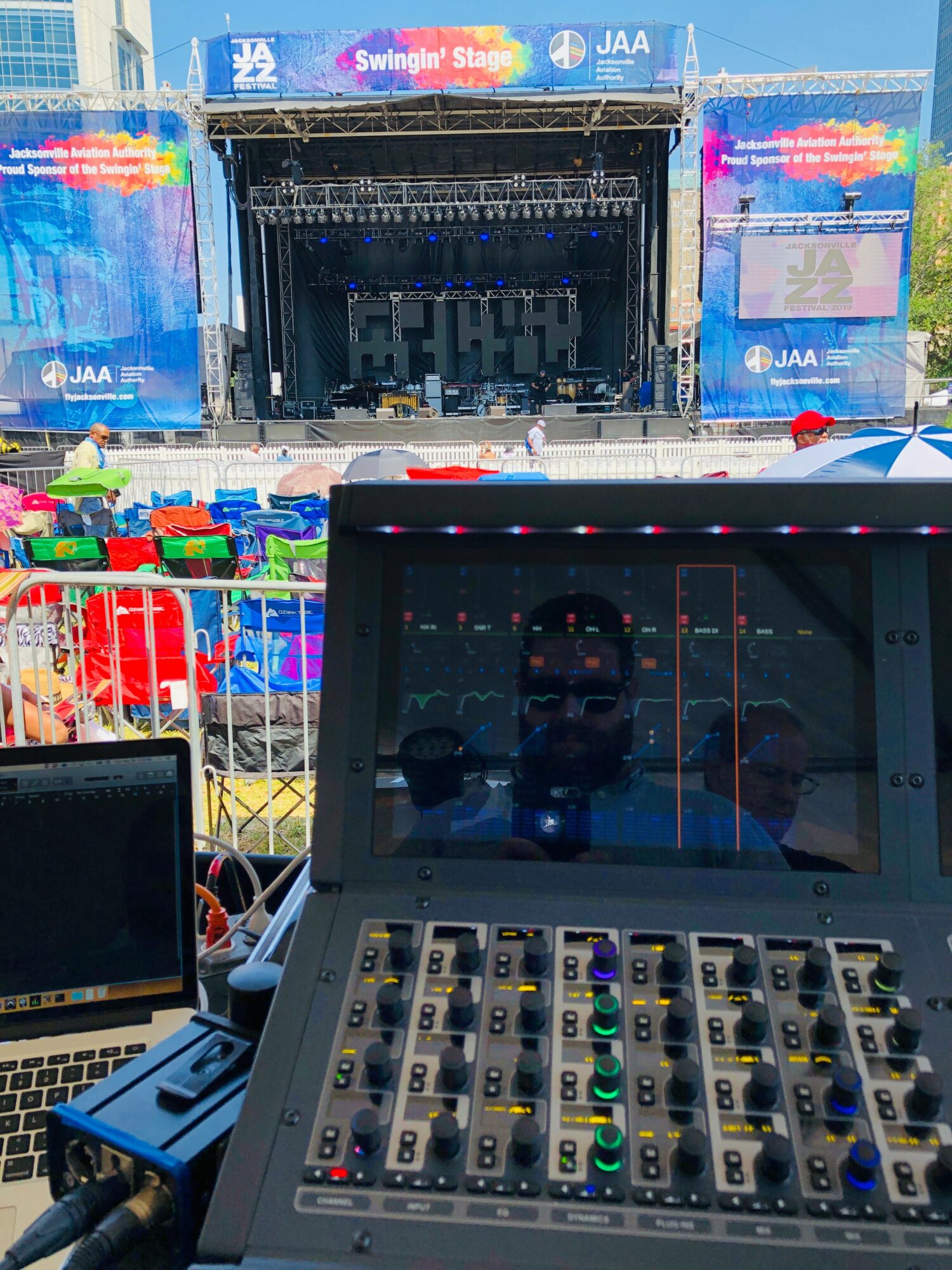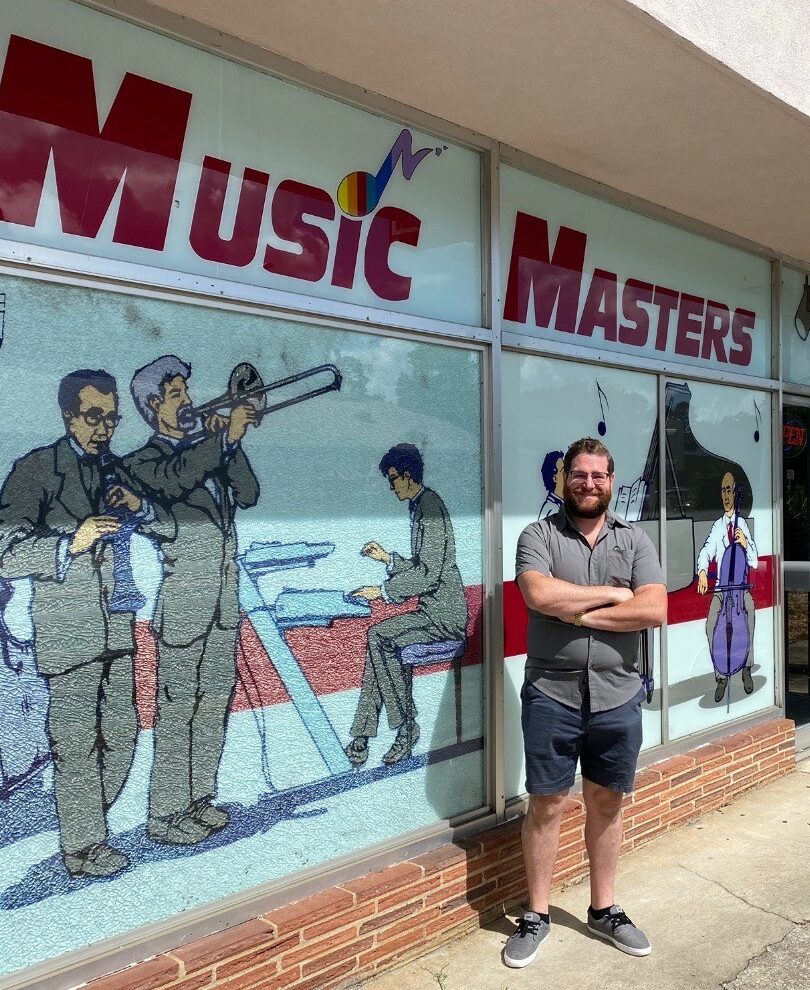 Image Credits
All photos taken by me, my wife on friends mobile device.
Suggest a Story:
 VoyageKC is built on recommendations from the community; it's how we uncover hidden gems, so if you or someone you know deserves recognition please let us know 
here.